• Tiny House
The Top 5 Tiny House Tours of 2018
This week, we take a look back over 2018 and five of our favourite tiny house tours of the year. It's always hard work choosing only 5 tours for this video as we travel to so many incredible homes and love them all for their own uniqueness of design and function. I hope you enjoy our selection!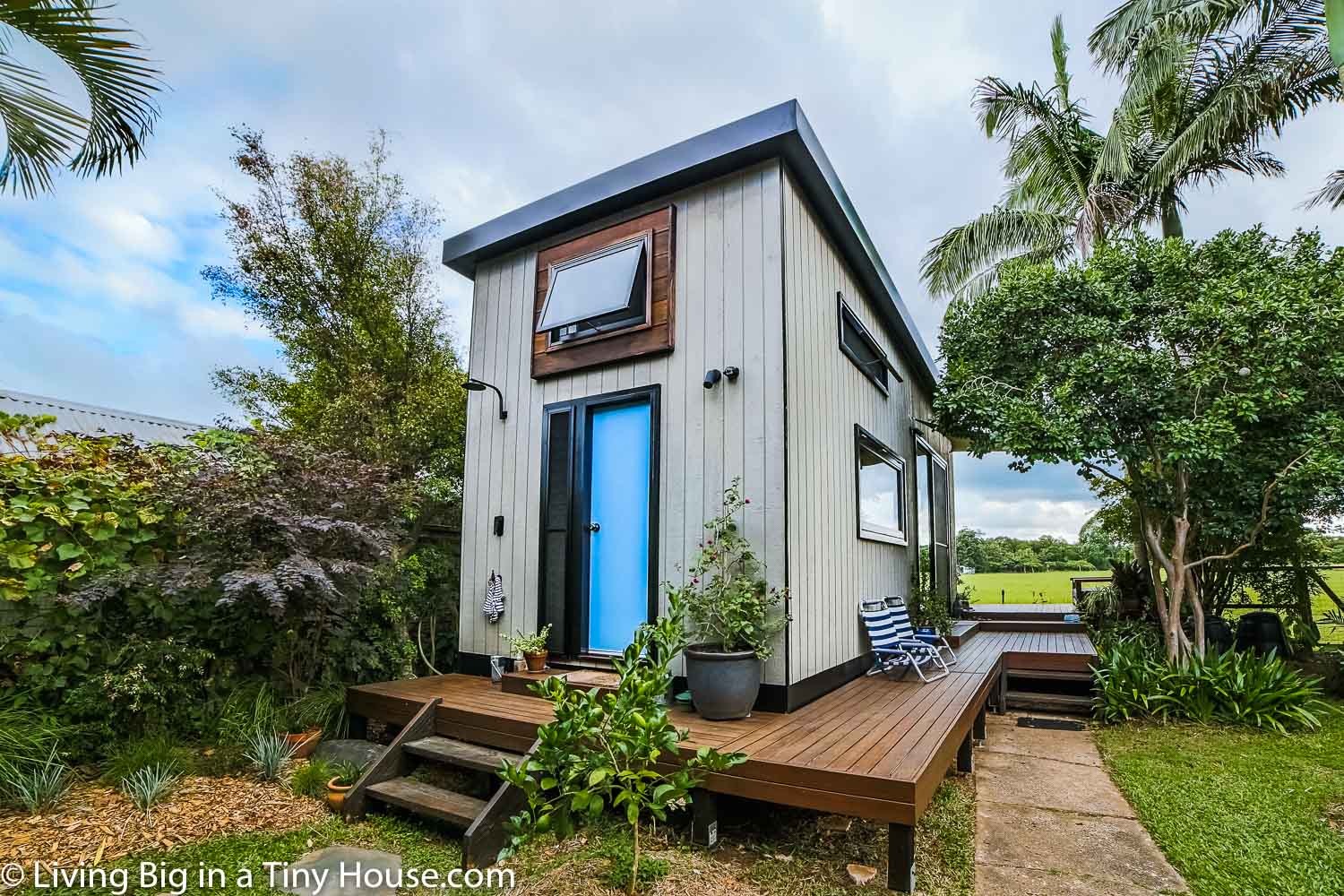 Kicking off the list at number 5 we have Kester and Nadia's dream home on wheels in Byron Bay, New South Wales. Aptly named the Zen Tiny Home, it's design has been influenced by a mixture of Japanese and Scandinavian design which is evident from the simple yet striking exterior, to it's elegant and flowing interior spaces. Clever cabinetry design in this home creates a tremendous amount of storage, while also keeping the home tidy and organised. There's a large and well thought out kitchen space, fantastic indoor outdoor flow and some really nice design elements such as the loft garden all making this home a fast favourite!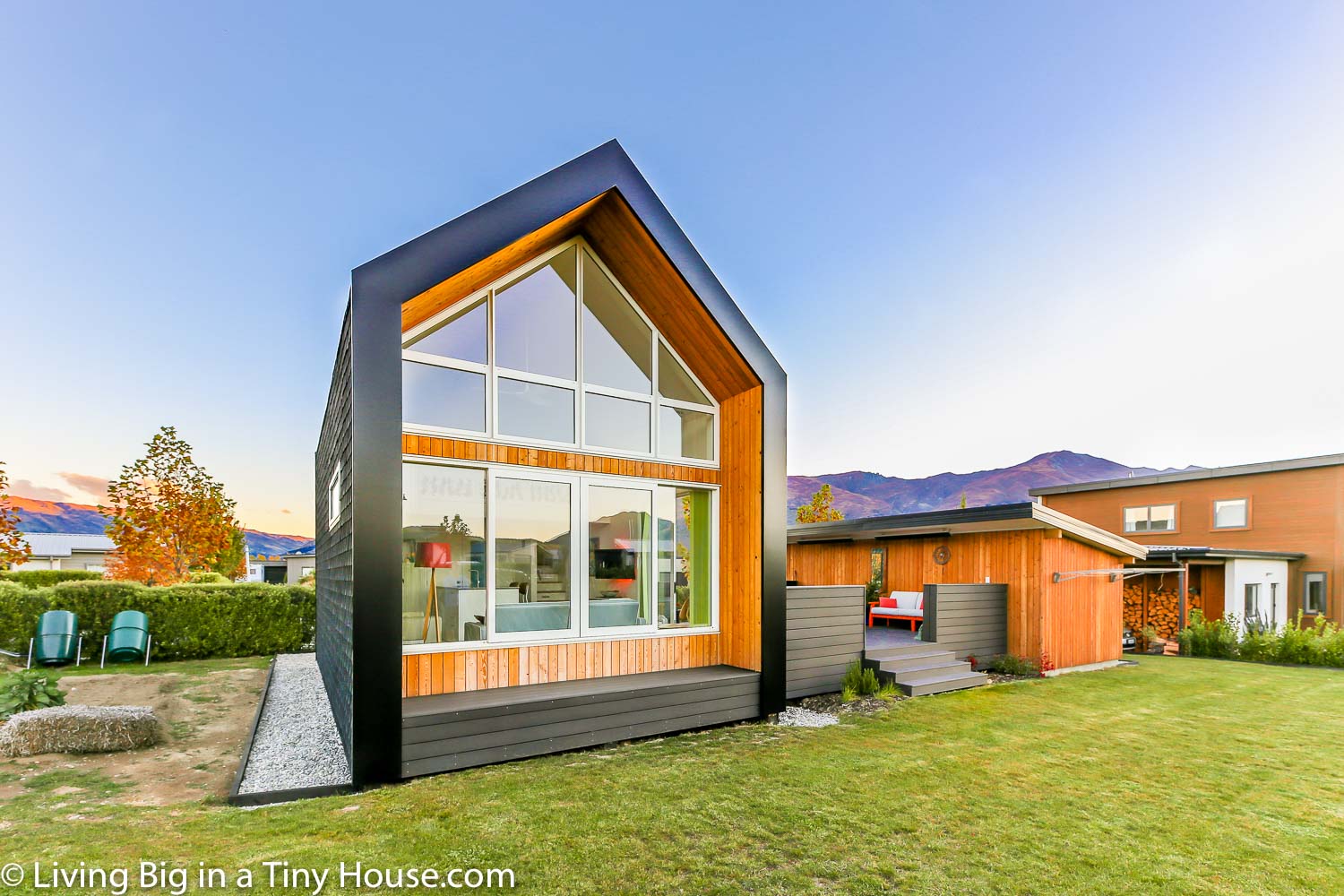 At number 4 we have Will and Jen's tiny house inspired home which has been constructed in a modern subdivision in Wanaka, New Zealand. This home shows what's possible when tiny house design principles are incorporated into a more conventional home. The result is an architecturally stunning house, which is modern, efficient and packed full of clever small space design ideas, including some quirky features such as the inflatable bath tub. The home has a modern and minimal aesthetic which contributes to it's open and spacious feeling. Ultimately, this is a great example of the effect which the tiny house movement is having on more mainstream architecture.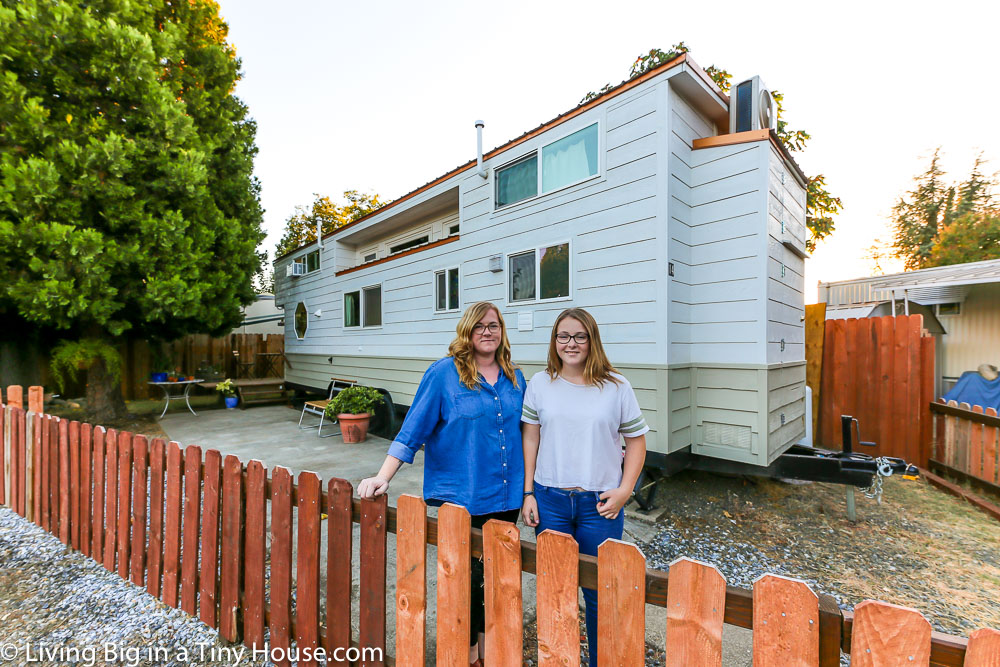 Number 3 brings us to Sacramento California and the home of solo mum Shalina and her teenage daughter Katie. This tiny house on wheels was built as a DIY project by Shalina and is one of the cleverest designs we've seen so far. There is an unbelievable amount of storage built into this home, and space has been efficiently used throughout. One of the most clever elements of this home's design though, is the two seperate bedroom spaces, each with closing doors giving the mother and daughter plenty of privacy all within the compact footprint of this very special tiny house.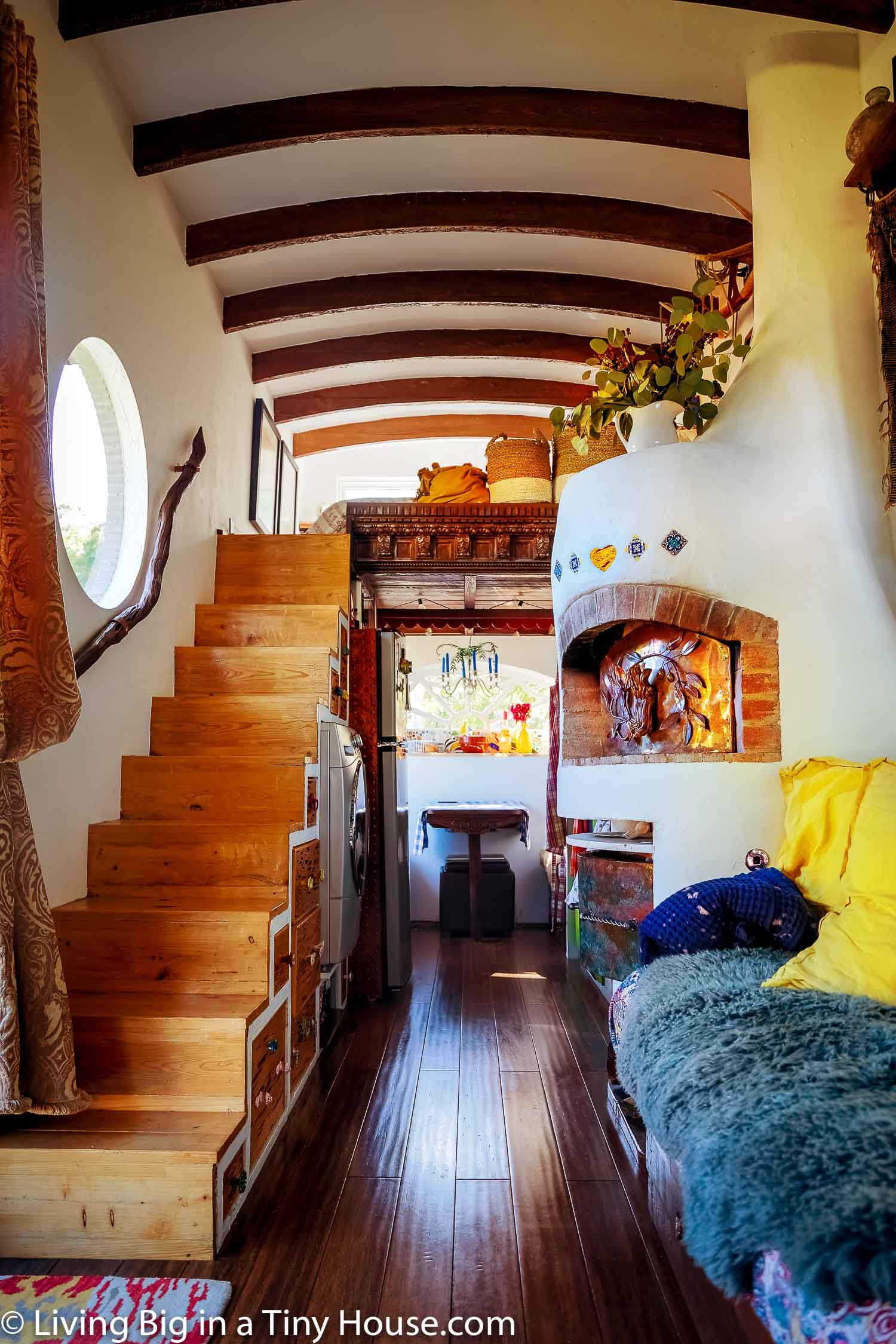 For our number 2 tour, we travel to the Ocala region of Florida, and the spectacular tiny home of Rebekah and Bob. This home is packed full of features that I never thought I would ever see in a tiny house on wheels, including the unbelievable feature pizza oven which sits in the centre of the home. Largely built from reclaimed materials and designed and constructed by the formidable husband and wife team, this home is spacious and adorned with artistic features everywhere you look. There's lots of storage, a comfortable living room, designer kitchen and a wonderful eating nook. The home's design has largely been inspired by the couples travels to Europe and this even extends into the homes remarkable outdoor living spaces. Certainly one of our favourite tours not only of 2018, but all time!
Our number one tiny house of 2018 takes us to Sebastopol, California and the new home of tiny house pioneer Jay Shafer. This ultra simple design really takes us back to the very basics of the tiny house movement, which is all about creating beautiful, simple and affordable shelter. At roughly 7 x 8 ft (or 2 x 2.5 meters) this home has been designed around efficiency and affordability, amazingly costing less than $5,000 to build. While the home may appear very basic, Jay has put a tremendous amount of thought and effort into constructing a home which uses standard, off the shelf materials, and simple construction techniques to empower people to be able to build their own homes. Jays greater vision for this project is to build community and have shared use of ammenities such as kitchen and bathroom facilities. While I appreciate for many, this home's design would be much too simple and lacking key elements, I love Jay's dedication to simplicity and pushing the boundaries of what we consider to be enough in our society, giving this home our number one place for 2018.