• Tiny House
Spectacular Zen Inspired Dream Tiny House
Located in beautiful Byron Bay, Australia, this wonderful tiny home on wheels absolutely has it all. It's open, spacious and light while being filled with some truly wonderful spatial design features which makes it the perfect home for it's owners Kester and Nadia.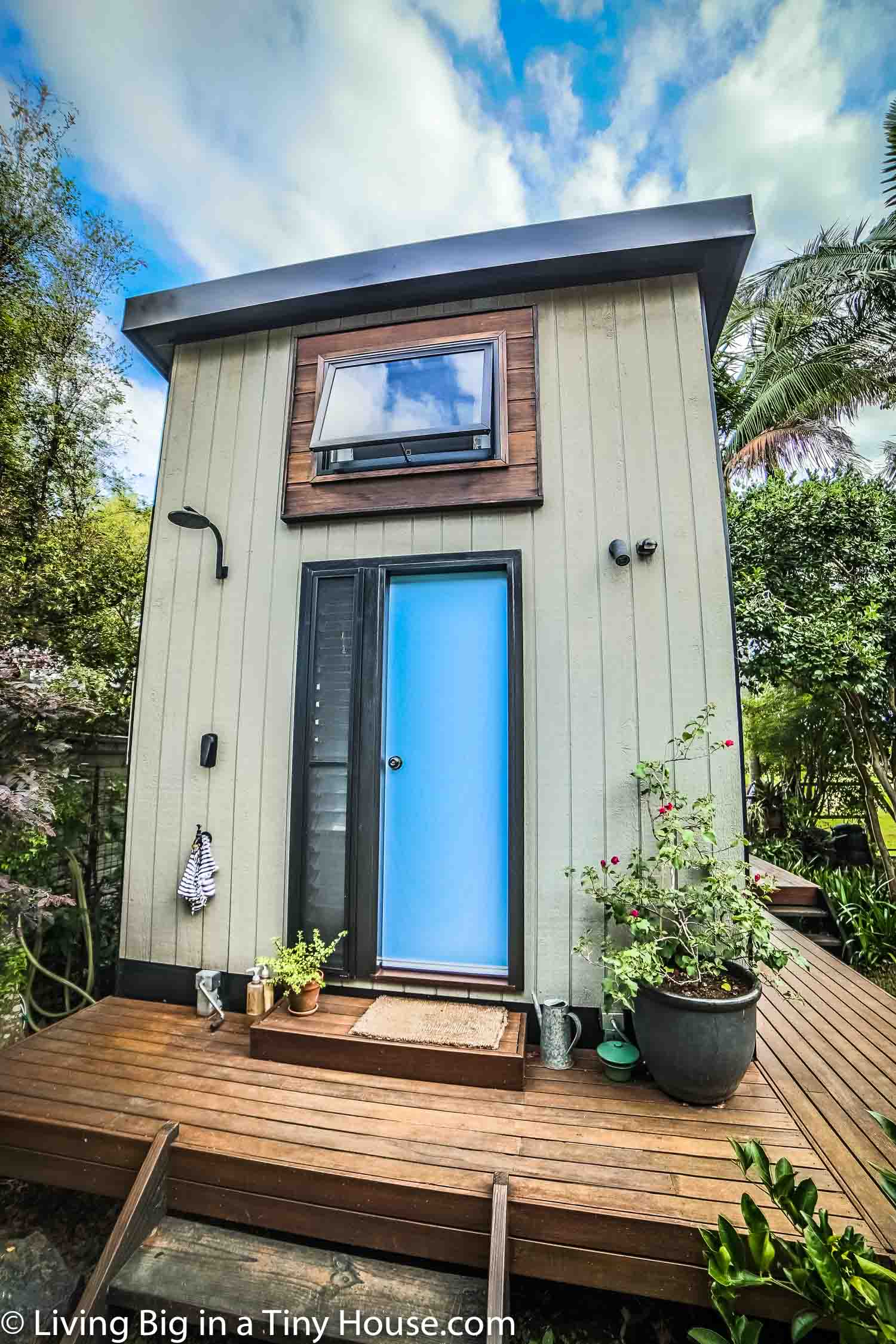 Aptly named the Zen Tiny House, the home's design has largely been inspired by a mixture of both Japanese and Scandinavian influence which is evident from the simple yet striking exterior (including the typical Scandinavian sky blue door) to it's elegant and flowing interior spaces.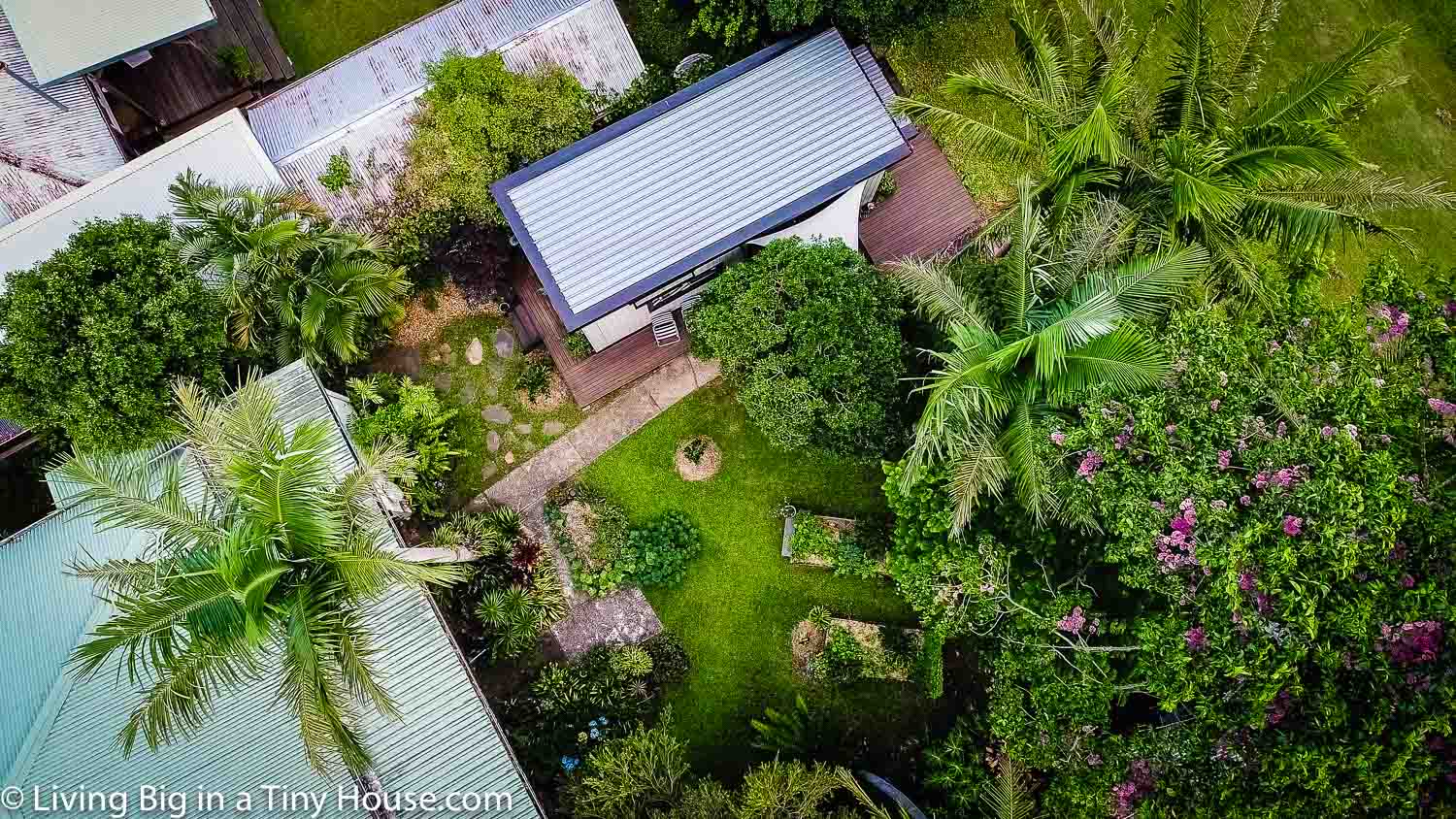 With land prices in Byron Bay skyrocketing and housing affordability issues reaching all new heights, the couple have been fortunate enough to  find a wonderful parking spot for their home in a suburban back-yard. Here, they are able to live together with friends and share resources, while still remaining in their own private spaces.
Inside, the home on wheels is breathtaking. At roughly 3.5 x 7 meters (11 x 23ft) the home is wonderfully spacious, with high ceilings and clever design allowing the home to always feel open. The large sliding doors and wrap around deck give the home a wonderful connection to the surrounding gardens and makes out-door living easy.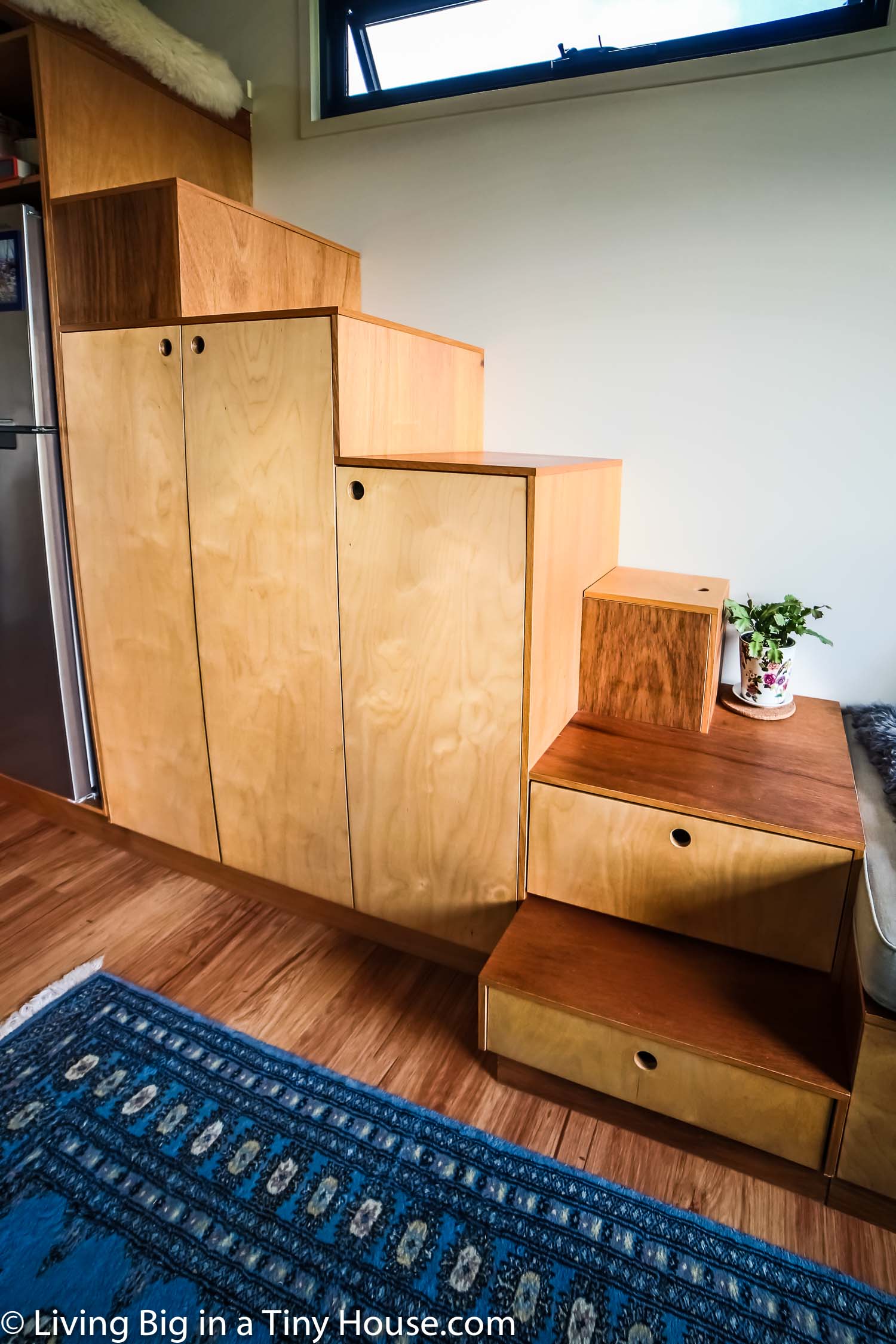 One of the home's most impressive aspects is the Japanese inspired cabinetry design, which extends into the kitchen and gives the tiny house an incredible amount of much needed storage space. Having ample and organised storage means that everything in the home has it's place, makes cleaning up simple and helps to ensure the house remains uncluttered.
One of my favourite features of the home (aside from the spectacular kitchen which is shown in the above video) is the seating nook built into the bay window, which extends to provide not only wonderful views of the neighbouring reserve, but also affords a cosy space to sit and read while watching the world go by.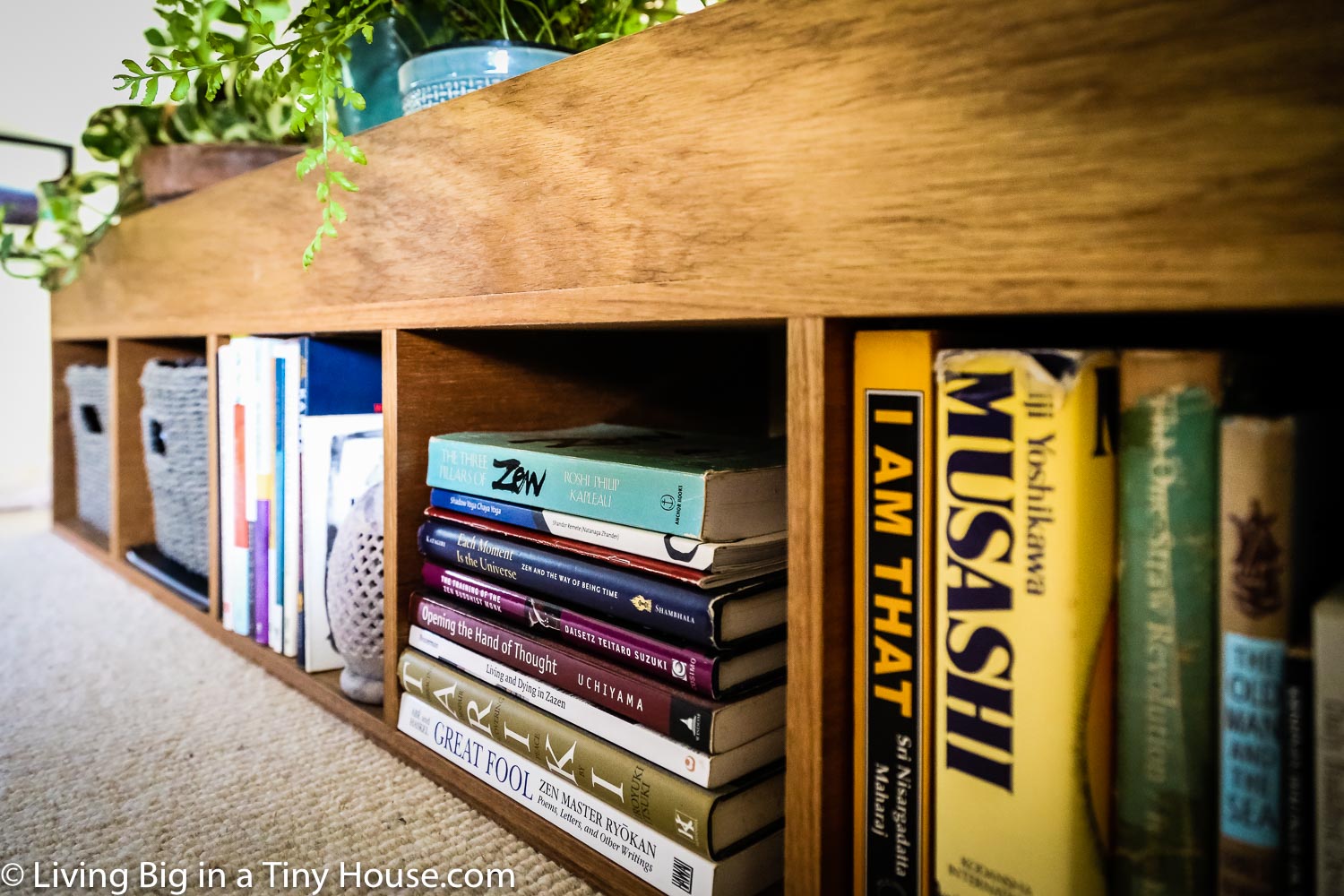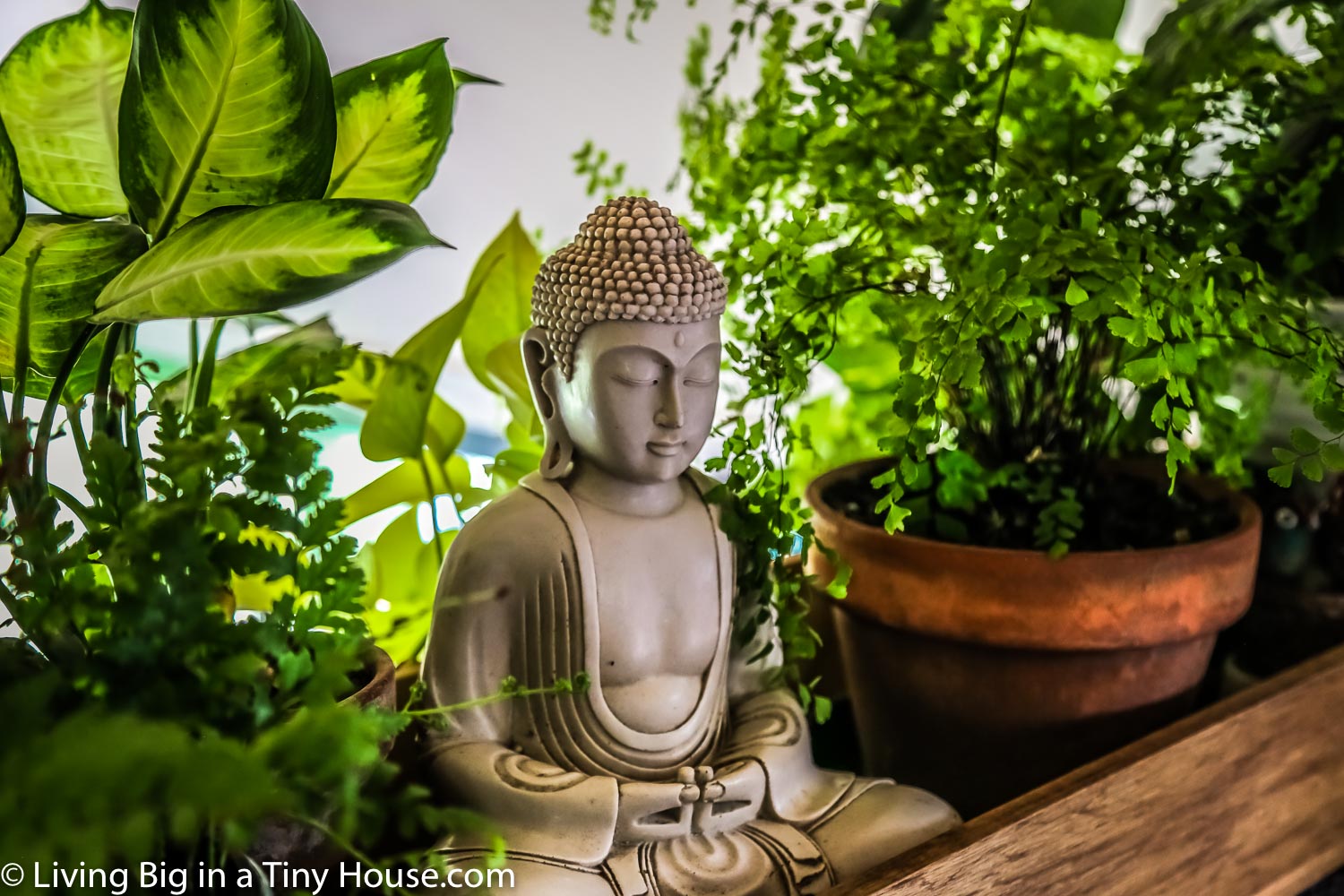 In this home, great care has been taken to bring the outdoors inside with a cleverly created zen style garden in the sleeping loft, which adds a spectacular feature when viewed from below while also creating privacy in the loft area.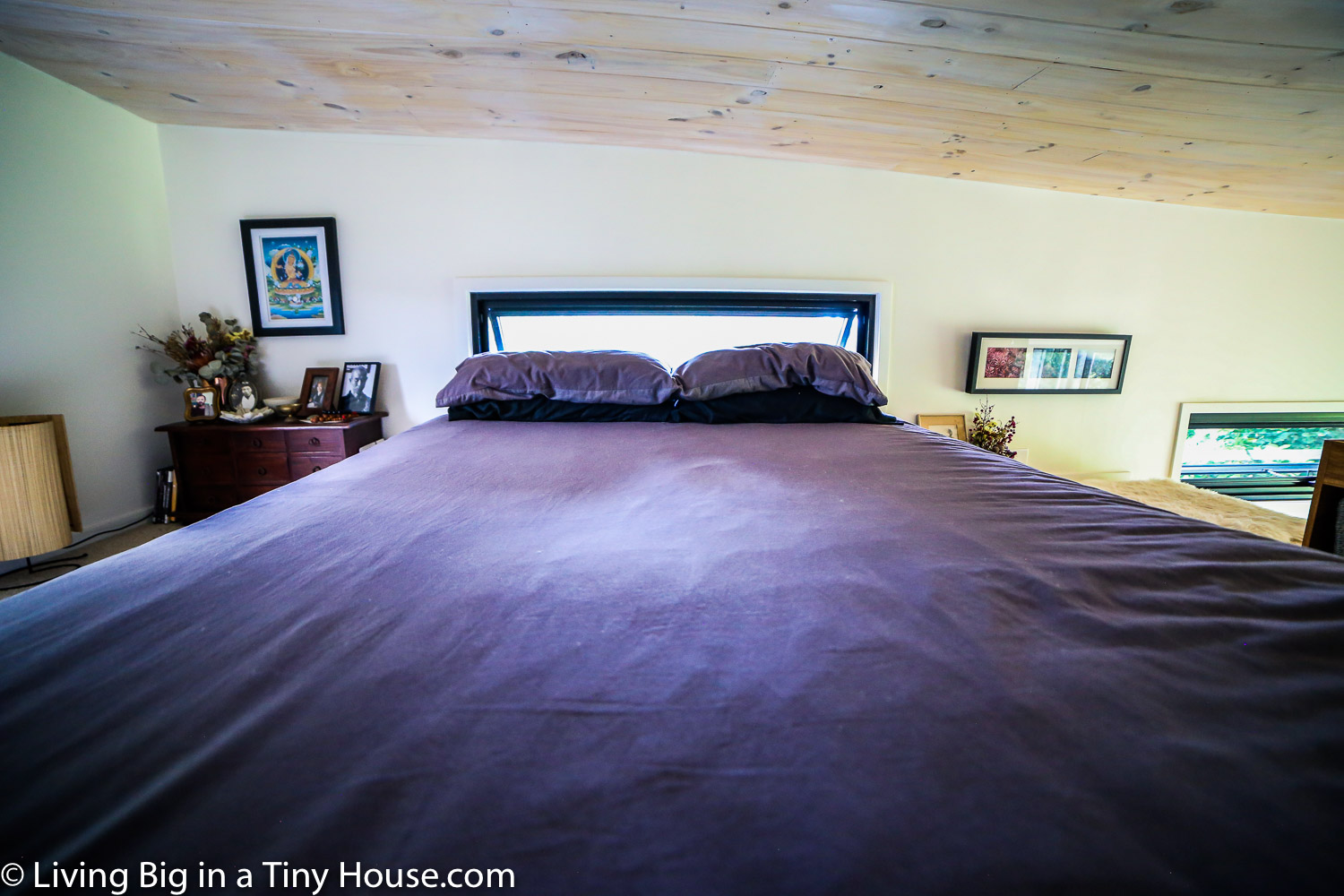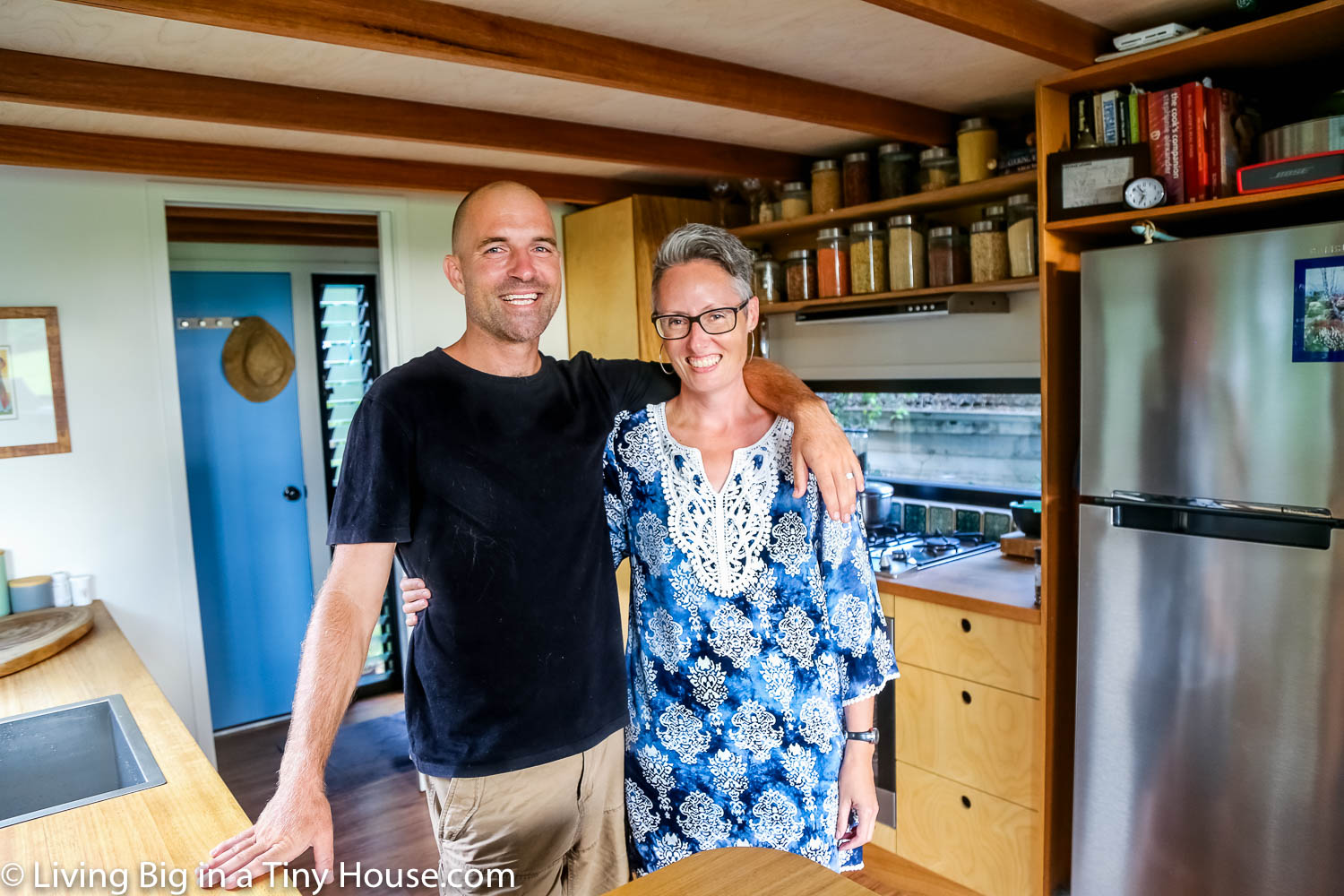 For Kester and Nadia, this home is perfect. The fact that they put so much thought and effort into the homes design has resulted in a house which is not only stunning to look at, but functions in a way which enhances their lives which is exactly what good architecture should do. Be sure to watch the full video (above) to find out more about this wonderful home.