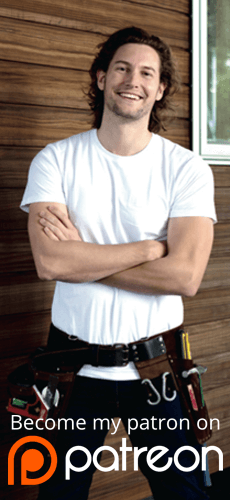 Support the Show!
The Living Big in a Tiny House web series is made possible with the help of fan funding via Patreon.
Here, your contribution helps us to create more frequent, better quality content and keep our show on the road!
Patrons have access to additional video content, as well as the ability to watch the show ad free on the Patreon platform.
Just subscribing to our YouTube channel http://www.youtube.com/livingbig/ and watching our videos is already a big help and support and we really appreciate that! You can also help to support the show by sharing our videos with your friends and family.
If you get a lot of value from our videos and would like to help keep our show in production, your donation of $1 per video is greatly appreciated! Your support will help us to continue creating videos by contributing to travel, equipment and editing costs as well as the huge amount of time it takes to create our videos.
Unlike other creators on Patreon, we don't have tiered levels of support. This means that whether you're able to pay $1 or $5 per video, you'll ultimately get the same rewards. We want to make all our content as accessible to as many people as possible, regardless of income and so we have a pay-what-you-can model in place.
Thank-you for your support! We look forward to having you on the team and continuing this amazing journey together with you.