• Tiny House
Solo Mother With Teenage Daughter Builds Amazing Tiny House
As a solo parent, life can be a bit of a challenge. The skyrocketing cost of housing in cities such as Sacramento, California certainly doesn't help make things any easier. One solo mother decided to do things a bit differently though, and managed to get out of the rent trap by building an amazing tiny house where she now lives together with her teenage daughter.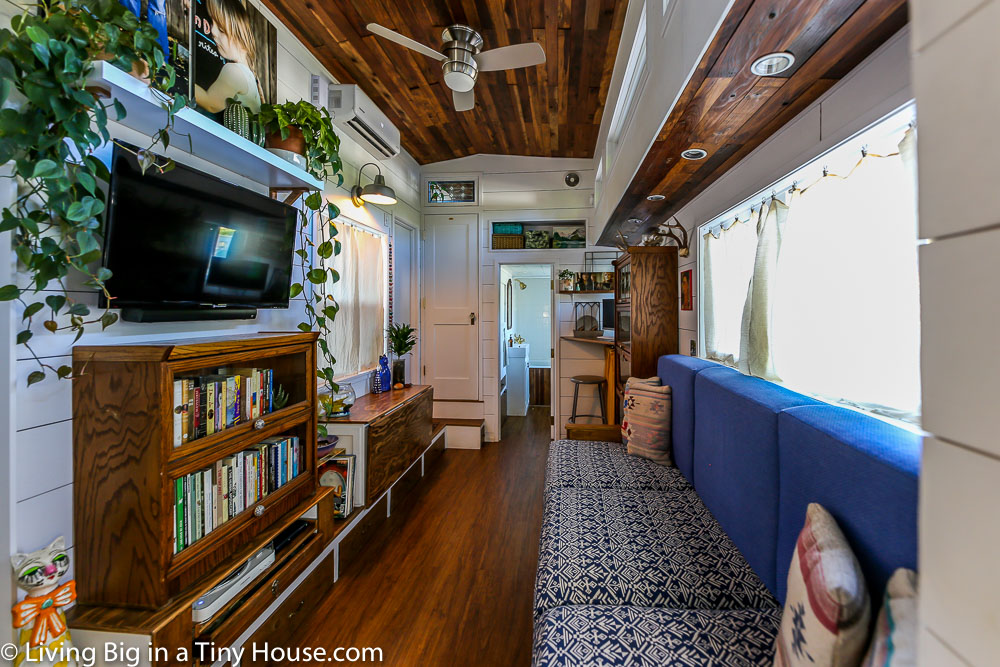 Now, immediately I know many of you wouldn't be sure about sharing such a small home with a teenager. Thanks to some very clever design however, within the footprint of this tiny house both mother and daughter have ample space, including their own private rooms, both with closing doors.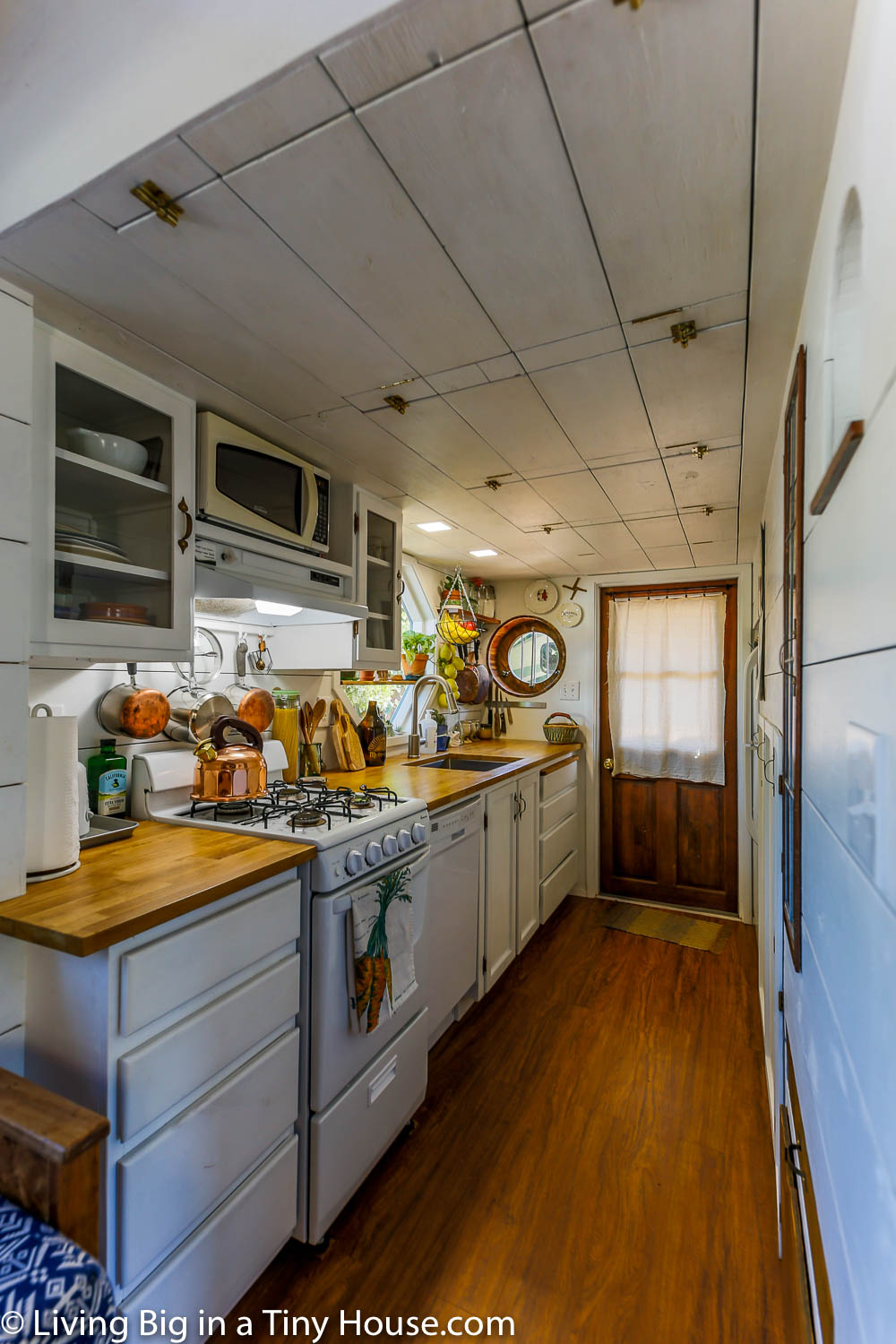 Shalina tackled the entire build project herself, jumping on the tools and making her dream home into a reality. As she did all the labour herself, and spent time sourcing either salvaged or seconds grade materials, she was able to build the home for a mind-bogglingly low figure which means that her and her daughter have been able to break free of the rent trap and now own their own home debt free.
When it comes to the design of this house, everything has been comprehensively thought out. There's plenty of space to cook, relax and even partake in hobbies such as collecting curiosities and rocks. There's a large bathroom and ample storage space throughout the home.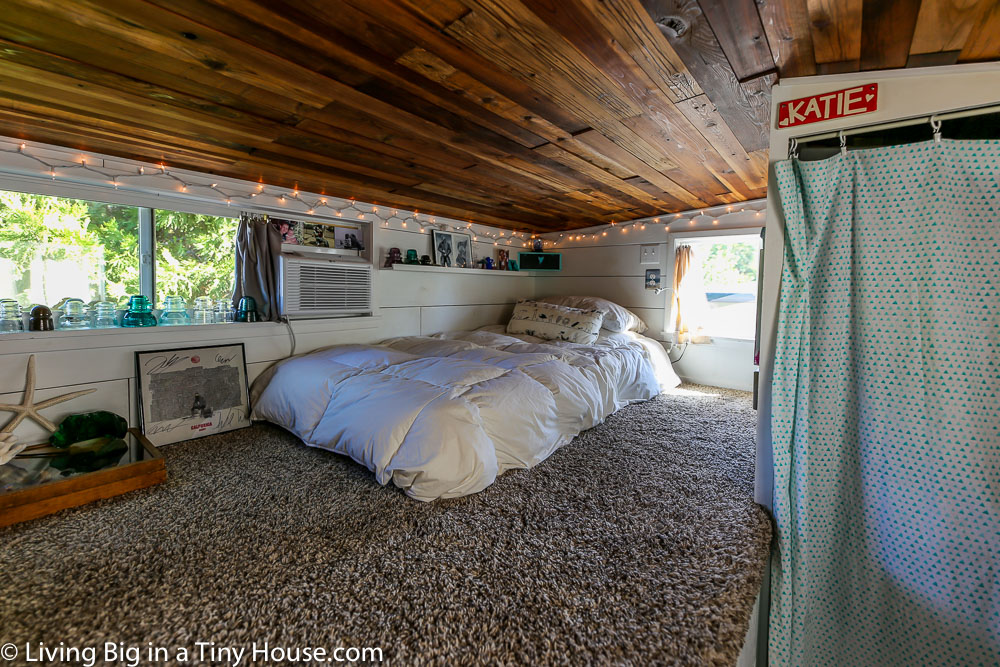 Most importantly, when the pair need some alone time, they both have loft bedrooms with shutting doors. Teenager Katie was even able to design her own room, where she loves to spend time with her friends. There's even a hollywood-style vanity mirror, where she can get ready to go out and do her make-up. Both rooms have stairs leading up into them, with full length wardrobes at the end beside the bed, giving plenty of room to change as well as the ability to stand up next to the bed, a true tiny house luxury!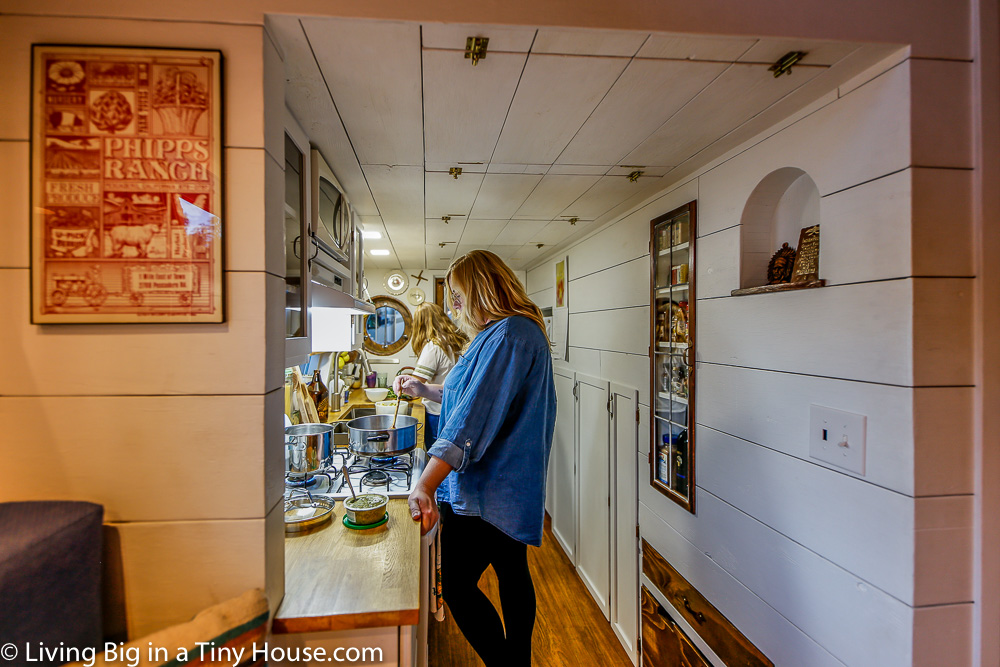 You may think that living in such close quarters would be a real struggle, and while Shalina and Katie can argue at times, they say that living in the home has undoubtably brought them closer together. Be sure to check out the full video tour above to find out much more about this unbelievable tiny house and hear the full story of this inspiring mother and daughter. You can also keep up with Shalina's story on Instagram.