• Tiny House
Tiny House Concept Adapted Into Amazing Small Modern Home
This stunning small home in Wanaka, New Zealand is a perfect example of the influence that the tiny house movement is beginning to have on more conventional builds. After selling up their previous home, Will and Jen knew they wanted to go smaller and after being influenced by tiny house programs and decided to construct a tiny house inspired small home on a new suburban subdivision.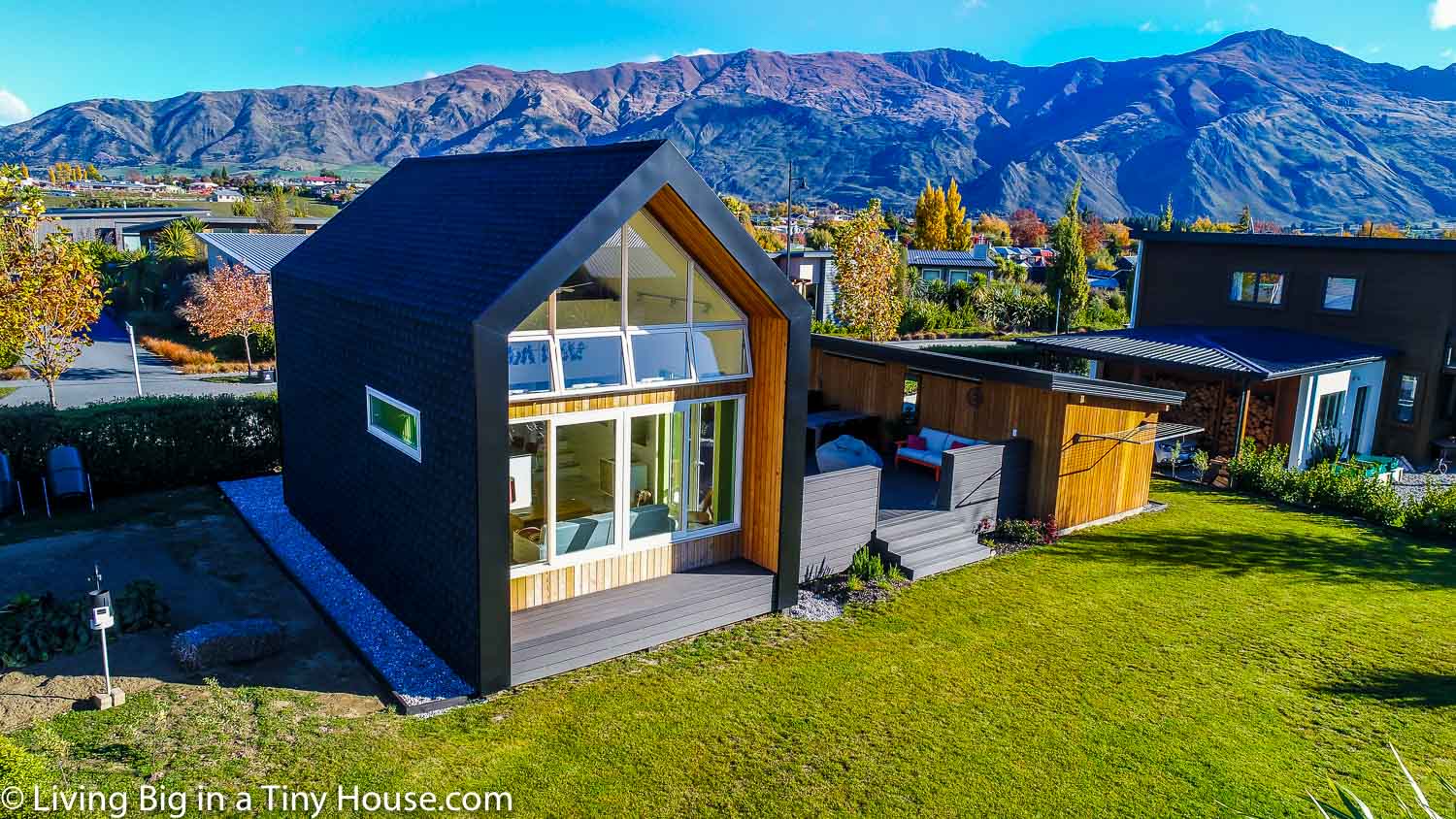 The result is an architecturally stunning home, which is compact, modern, efficient and packed full of clever small space design ideas. Will and Jen describe the home as being designed to perfectly fit their life. They first began exploring the concept of minimalism after cycle touring, where they travelled with minimal possessions to keep the weight they had to carry down. This idea of having only what you need has heavily influenced the design of their home.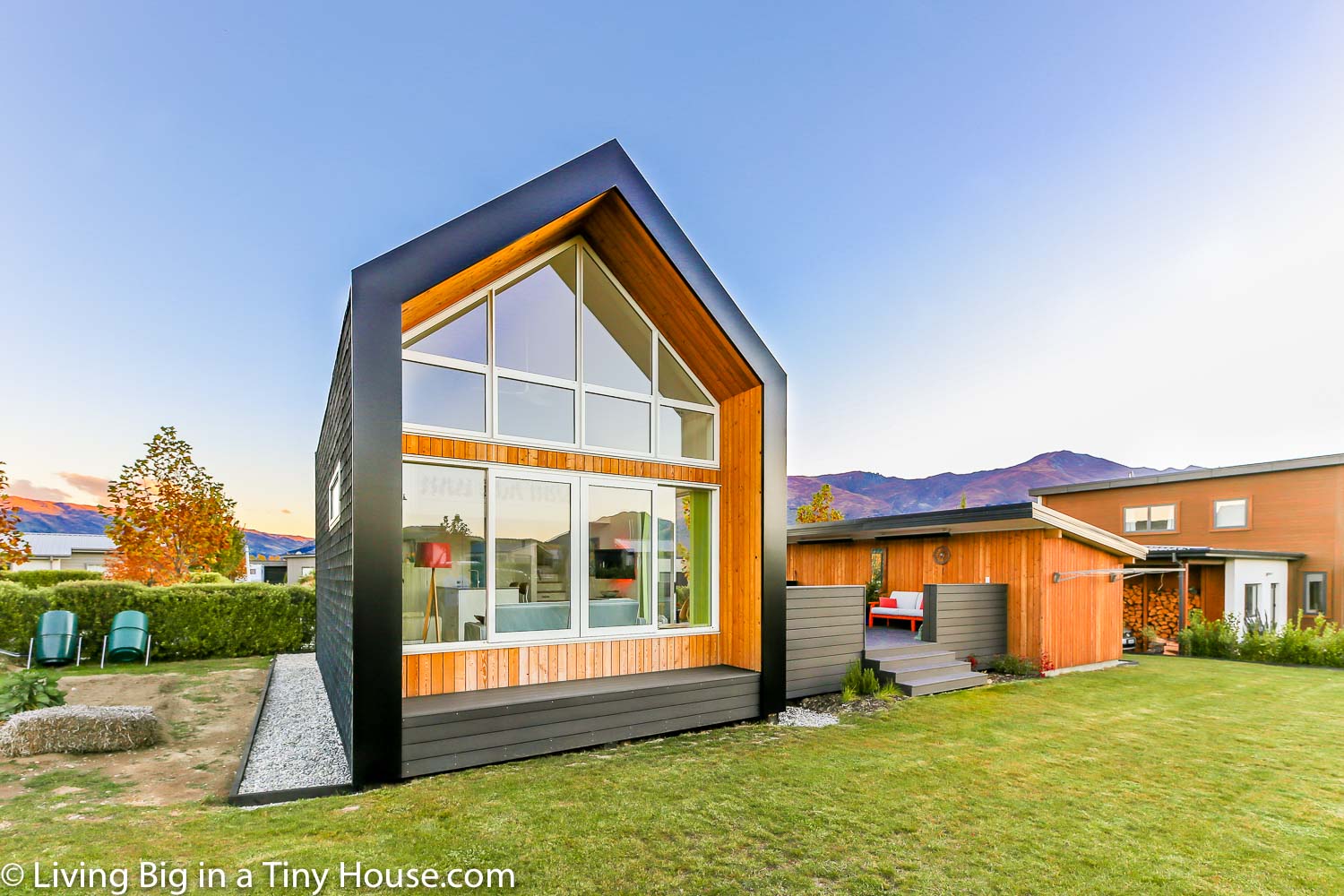 The tiny house's design is open to it's north facing aspect and incorporates principles of passive house design. Full advantage has been taken of the incredible mountain views and the home is able to completely open up to the outside on a nice day, yet be cosy and enclosed to protect from the cold winters.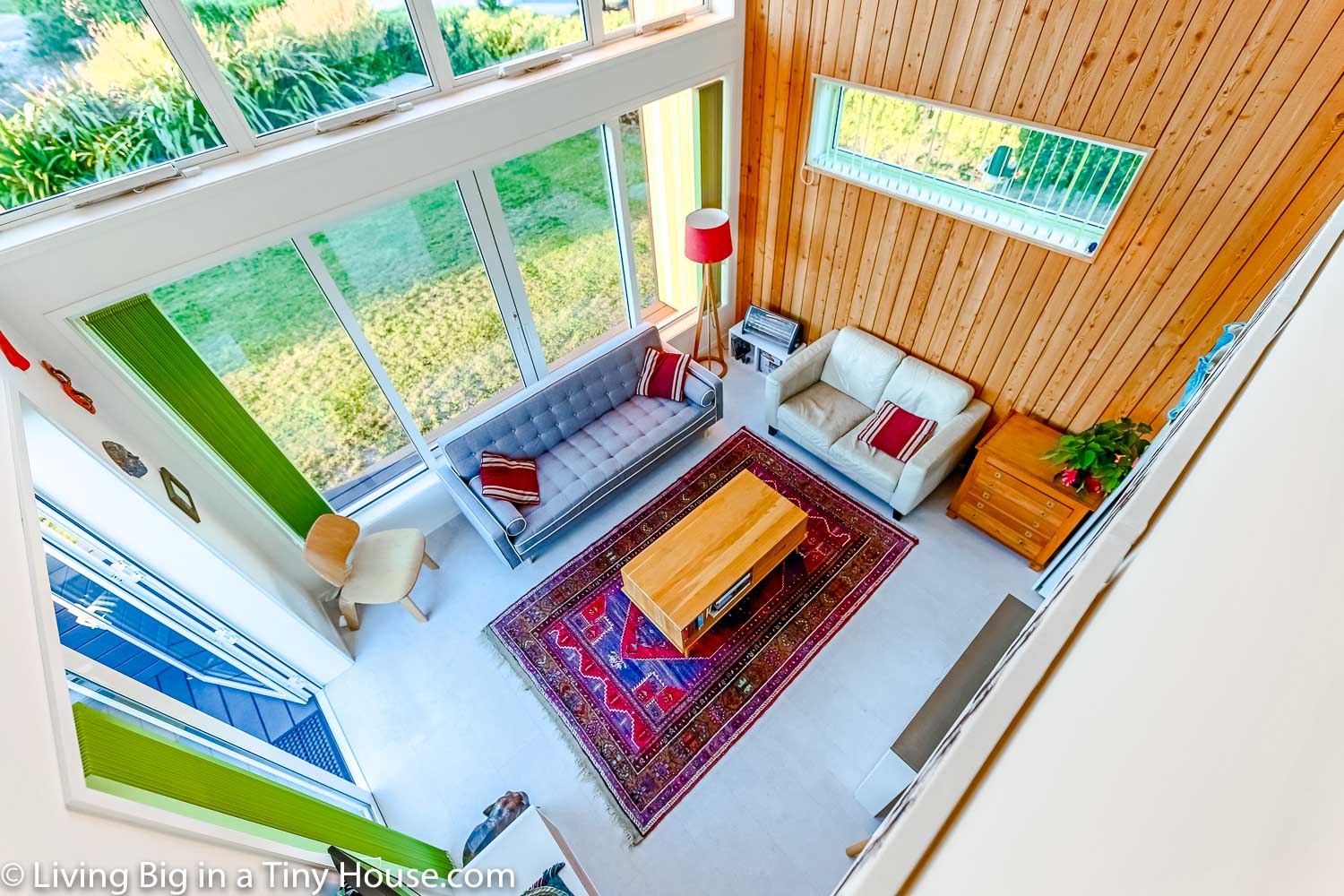 Stepping inside, the tiny house has everything you could ask for. A large and open lounge space provides ample room for relaxing, as well as entertaining friends. The fact that the tiny house was not built on a trailer and doesn't need to comply with road legal regulations has meant they could construct the footprint much higher giving this home very high ceilings which contribute to a spacious feeling.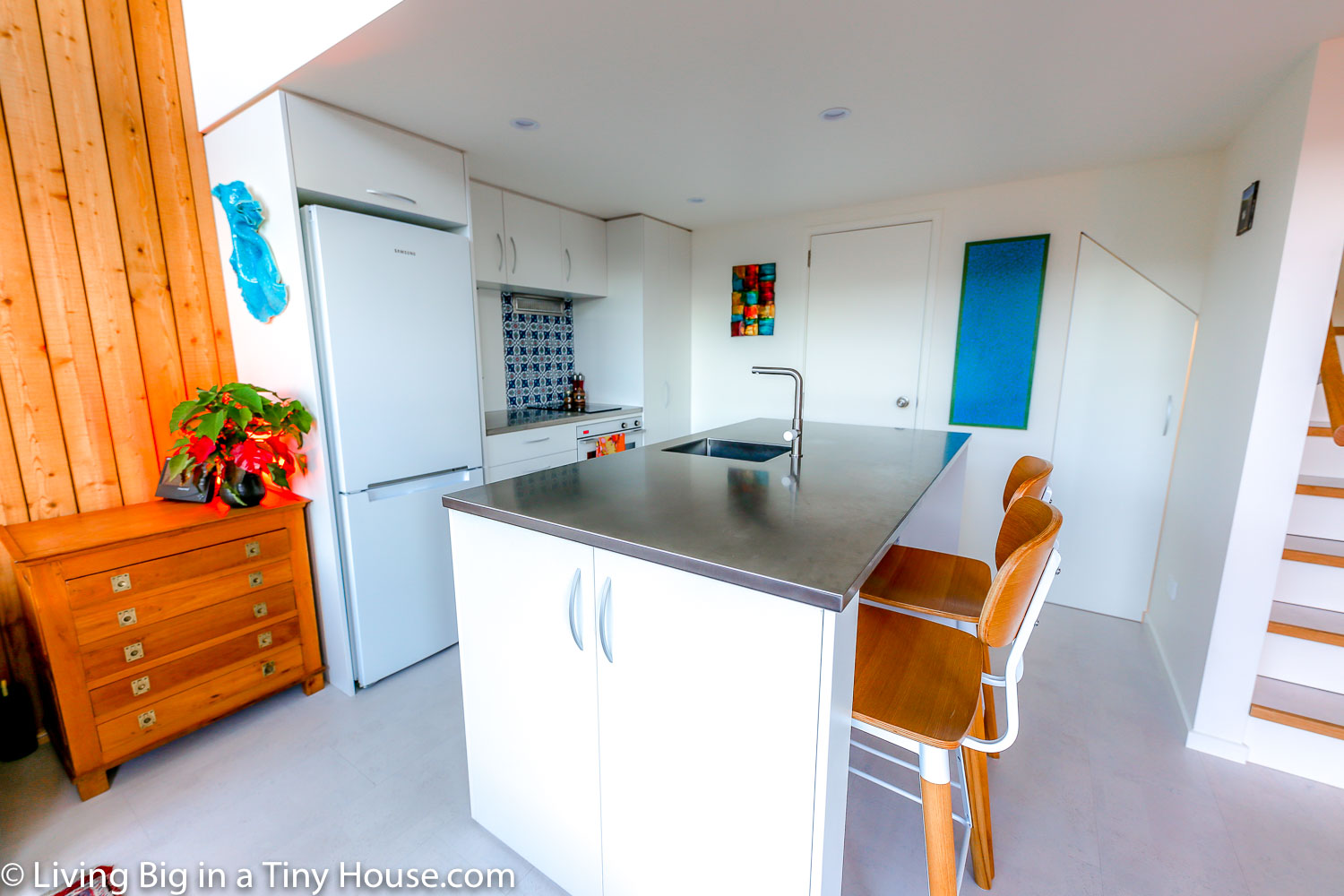 Over the other side and underneath the mezzanine is the kitchen. In true tiny house fashion this kitchen enjoys a plethora of clever small space design features, including an impressive amount of storage space as well as some space-saving appliances. A small breakfast bar has been built into the centre island which is enough dining space for the couple. Being only minutes walk away from the town centre means they will usually travel to a restaurant to entertain guests.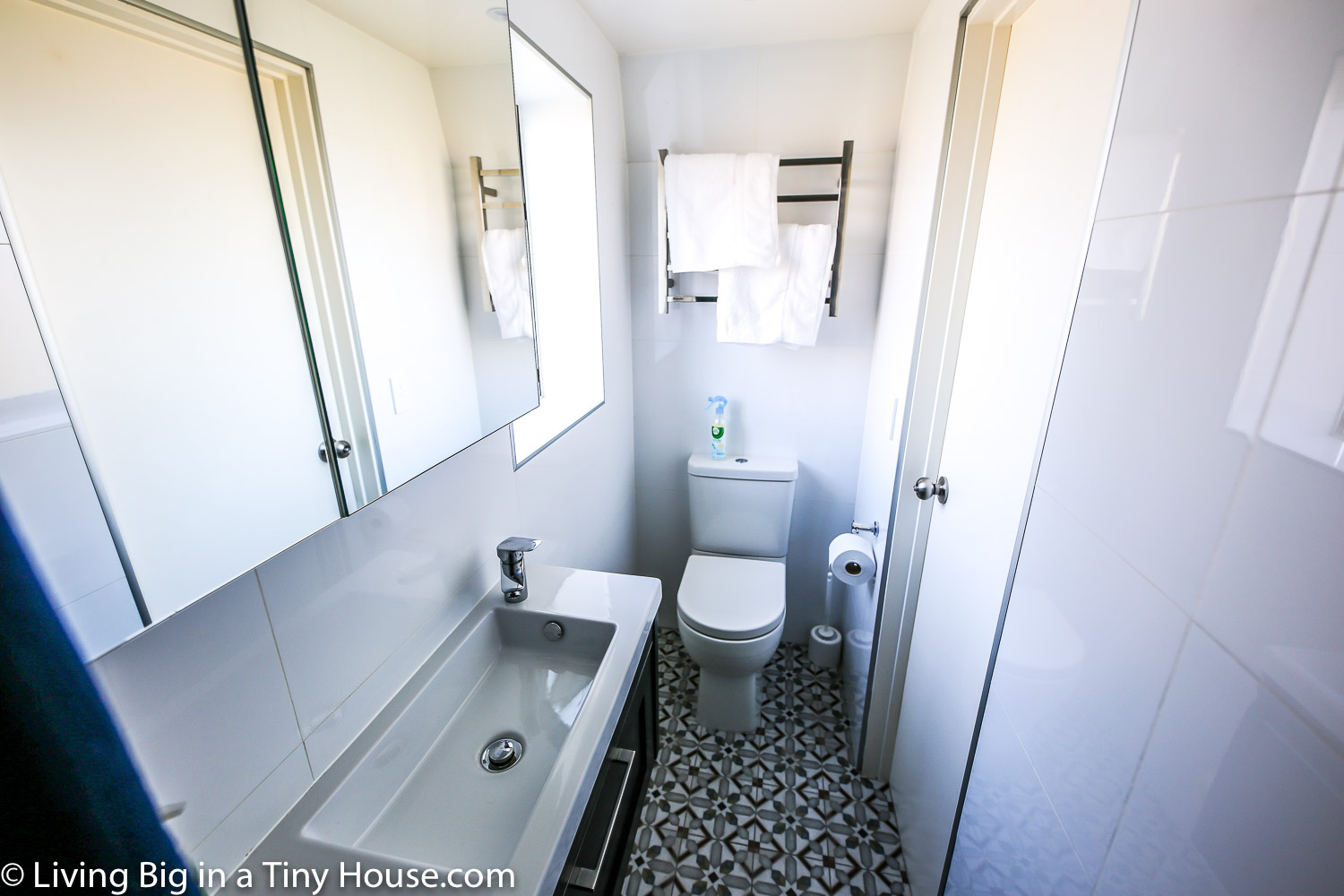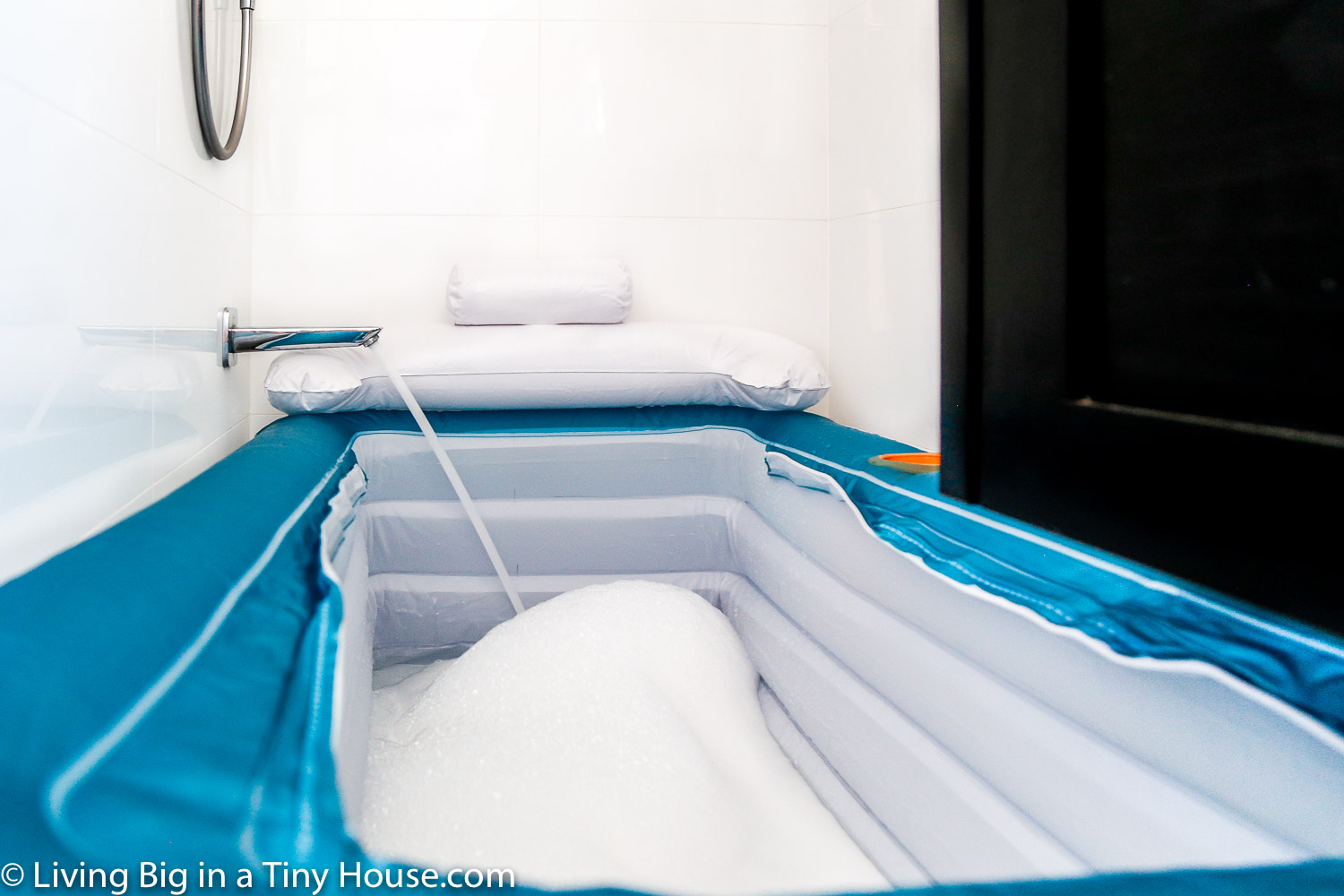 The compact bathroom fits along the rear wall of the house and even has been designed to include an inflatable bath tub! While there wasn't enough space in the home to have a full sized regular bath, the couple wanted to be able to have one as an option and so added a water spout in the shower area to fit the inflatable tub known as a Tubble.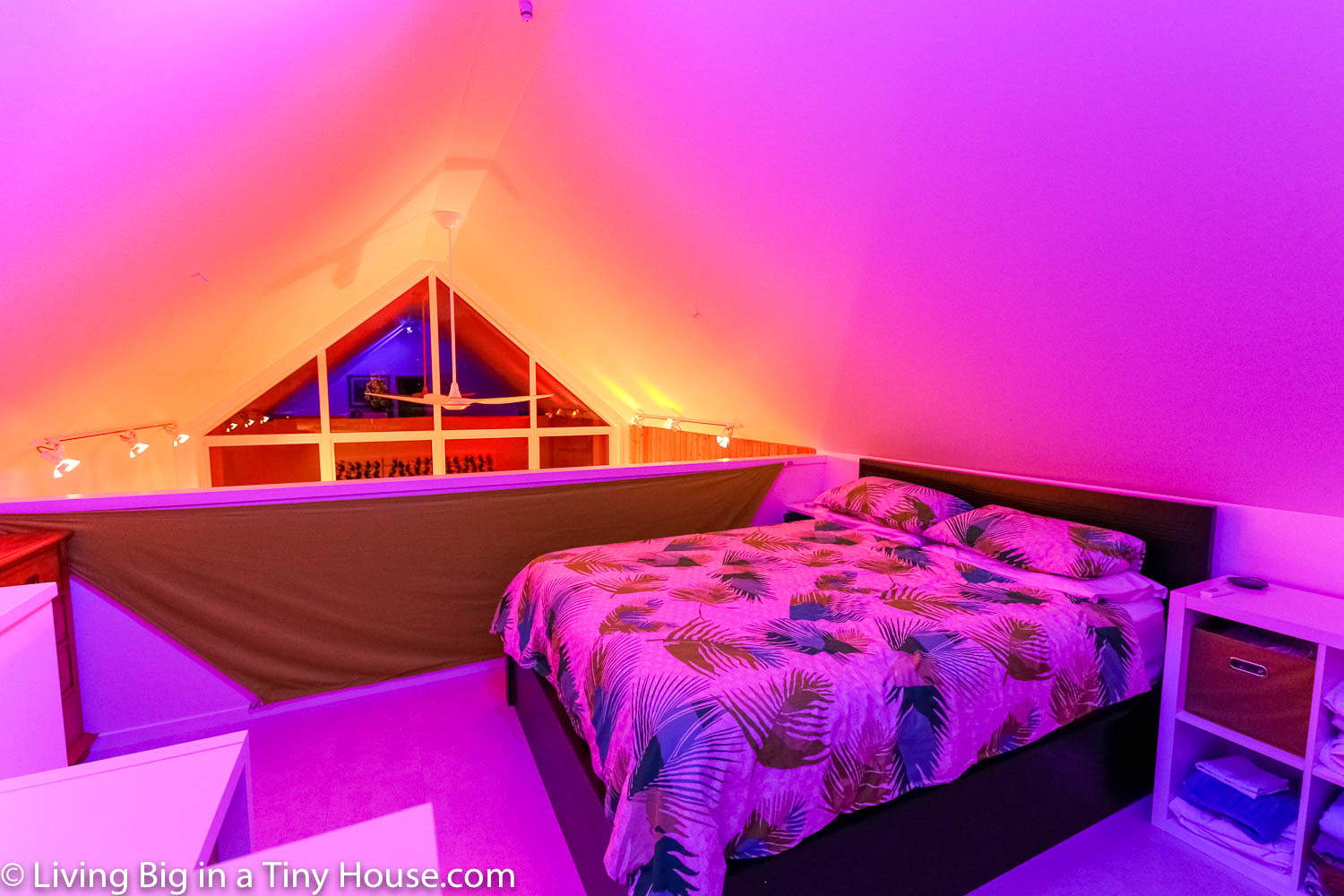 Traveling up the storage stair case, which is filled with spring loaded stairs to ensure the draws are never left open to cause a tripping hazard is the sleeping loft, which in this home thanks to it's additional hight has plenty of standing space and lots of head room, a definite tiny house novelty!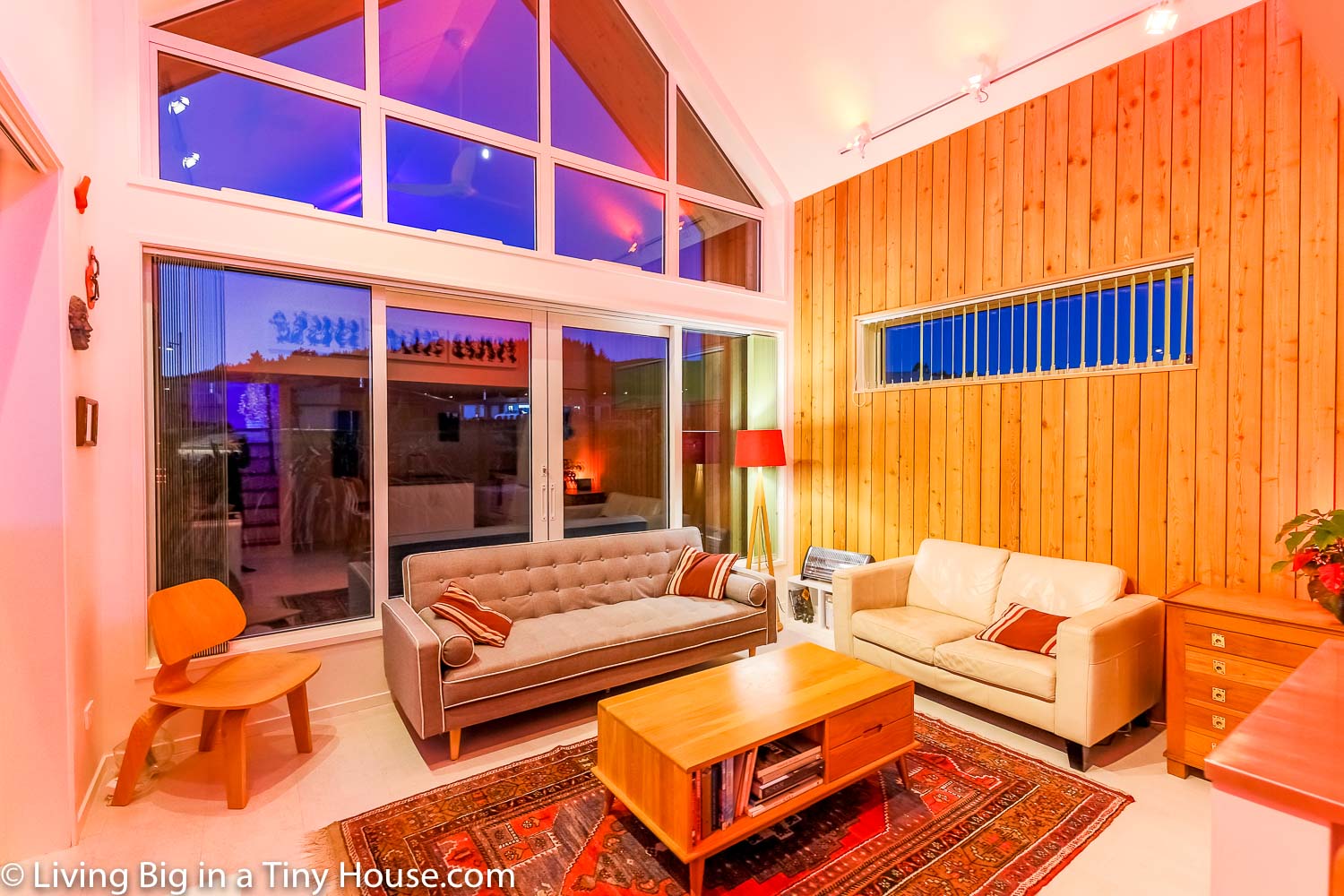 There is so much to love about this small home. Like in many houses, some of the best features are the things that you cant see, such as the home's SIP's construction which offers lots of insulation which help to keep this house cool in the summer and very warm in the winter. There are smart home devices and lighting and clever energy monitoring systems which all help to make the house a joy to live in.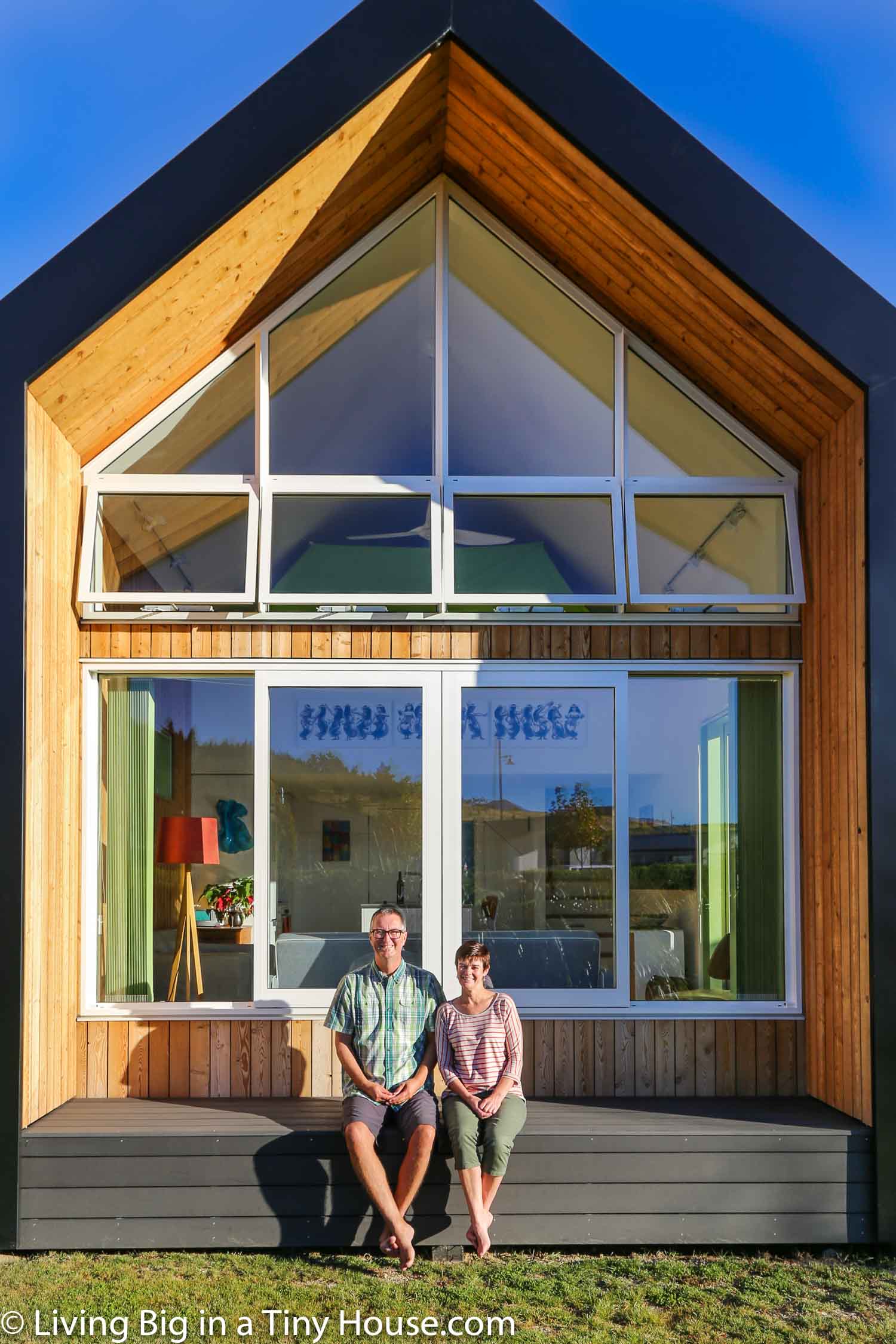 Will and Jen's home is unusual in their neighbourhood and is surrounded by many more conventionally sized homes. Still, the home's design has allowed it to perfectly fit into the suburban subdivision and look right at home amongst it's neighbours. Will says their concepts of minimalism and small space design have been inspiring their neighbours to look at beginning their own downsizing journeys. To find out more details about this stunning home, be sure to check out the full video tour above. You can follow their tiny house journey on the couples facebook page.