• Tiny House
This Spectacular European Style Tiny House Even Has A Pizza Oven
This unbelievable tiny house is in a league entirely of it's own. Constructed by Florida couple Rebekah and Bob Sofia the home has a distinctly European style, where the pair fell in love with the design aesthetic during their travels. This home is packed with many features which are surprising to find in a tiny house, including a giant feature pizza oven right in the middle of the home providing ample warmth but also incredible pizza!
Rebekah is the homes primary designer, while Bob is the mastermind behind the stunning construction and  finishes in the tiny home. Together, the couple form a formidable design and build team. Dubbed The Gypsy Mermaid, this home is constructed largely from recycled materials and was realised for the astounding cost of only US$15,000 thanks to the couples ability to do all the labour themselves.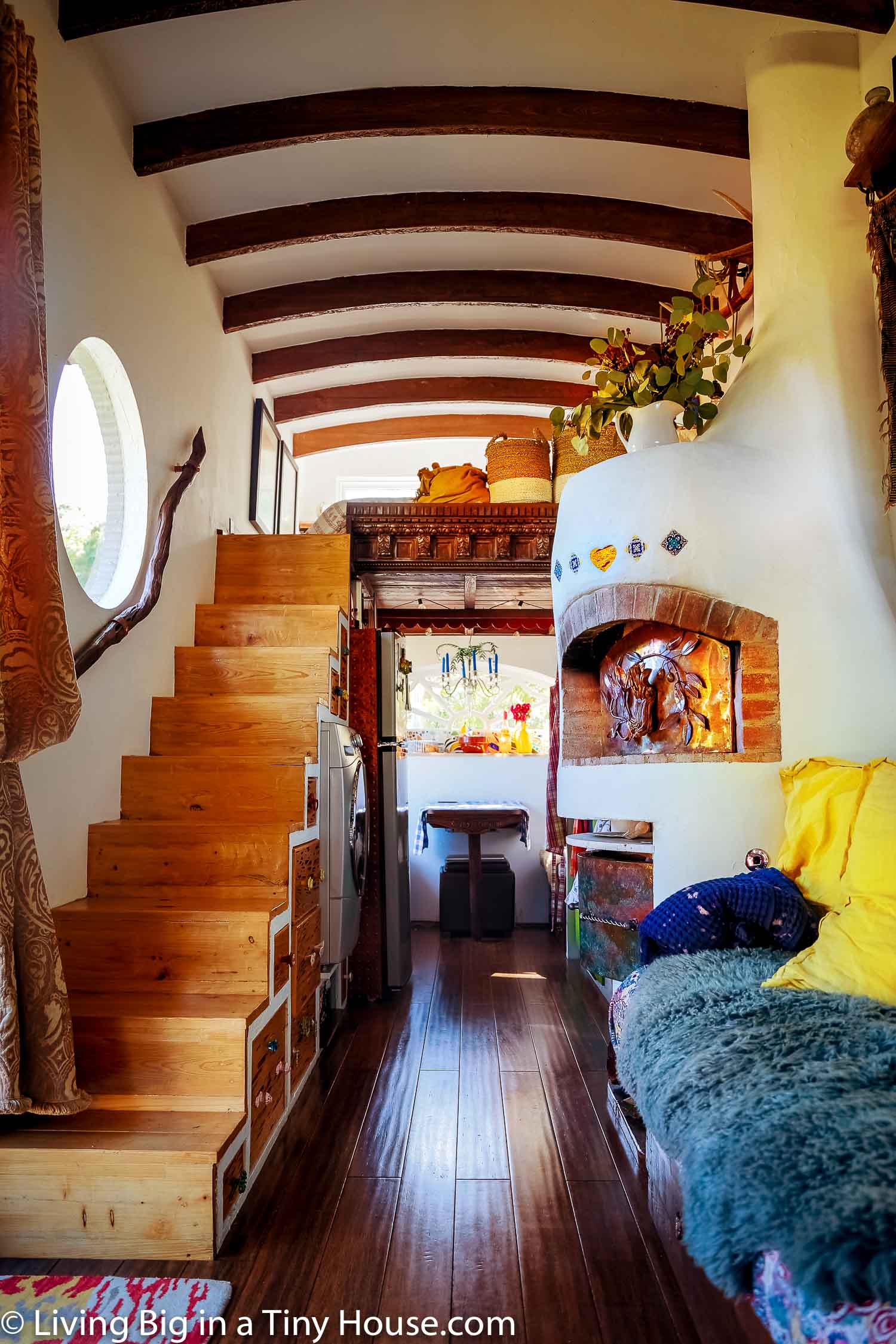 Stepping inside this home feels like going on holiday. When talking about the tiny house's design, Rebekah often uses the word hygge, a danish concept referring to the feeling of a space as being cosy, comfortable and special. There is a certain sense of retreat about this place and from the very first moment that you walk into the home you know you are somewhere very unique.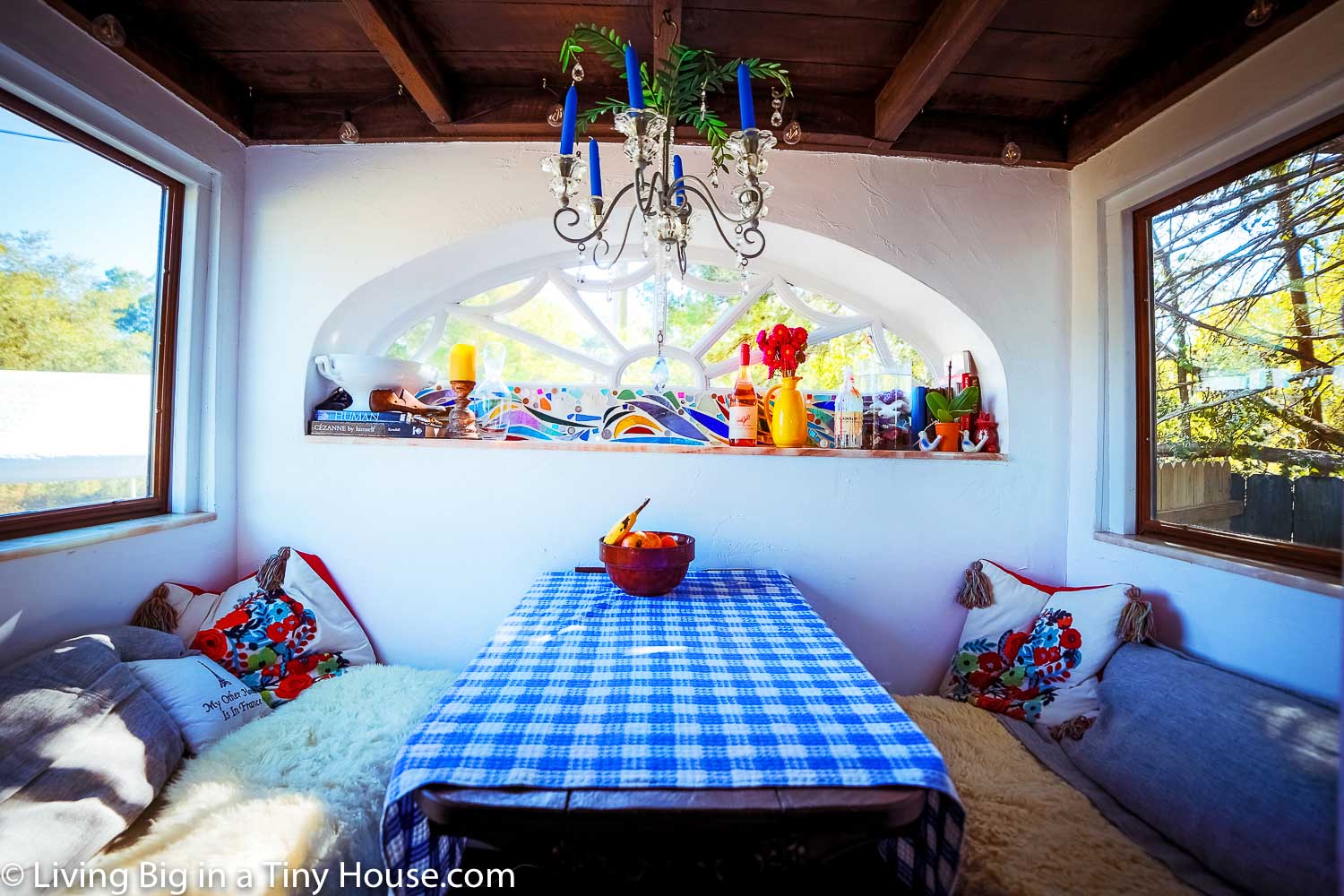 A private dining area situated at the end of the home forms a charming space where Rebekah and Bob can enjoy meals together and also entertain friends and family. Their children have grown up and now all live away from home, but the family still enjoys regular time together and the house provides ample space for serving the delicious pizza which is prepared in the oven.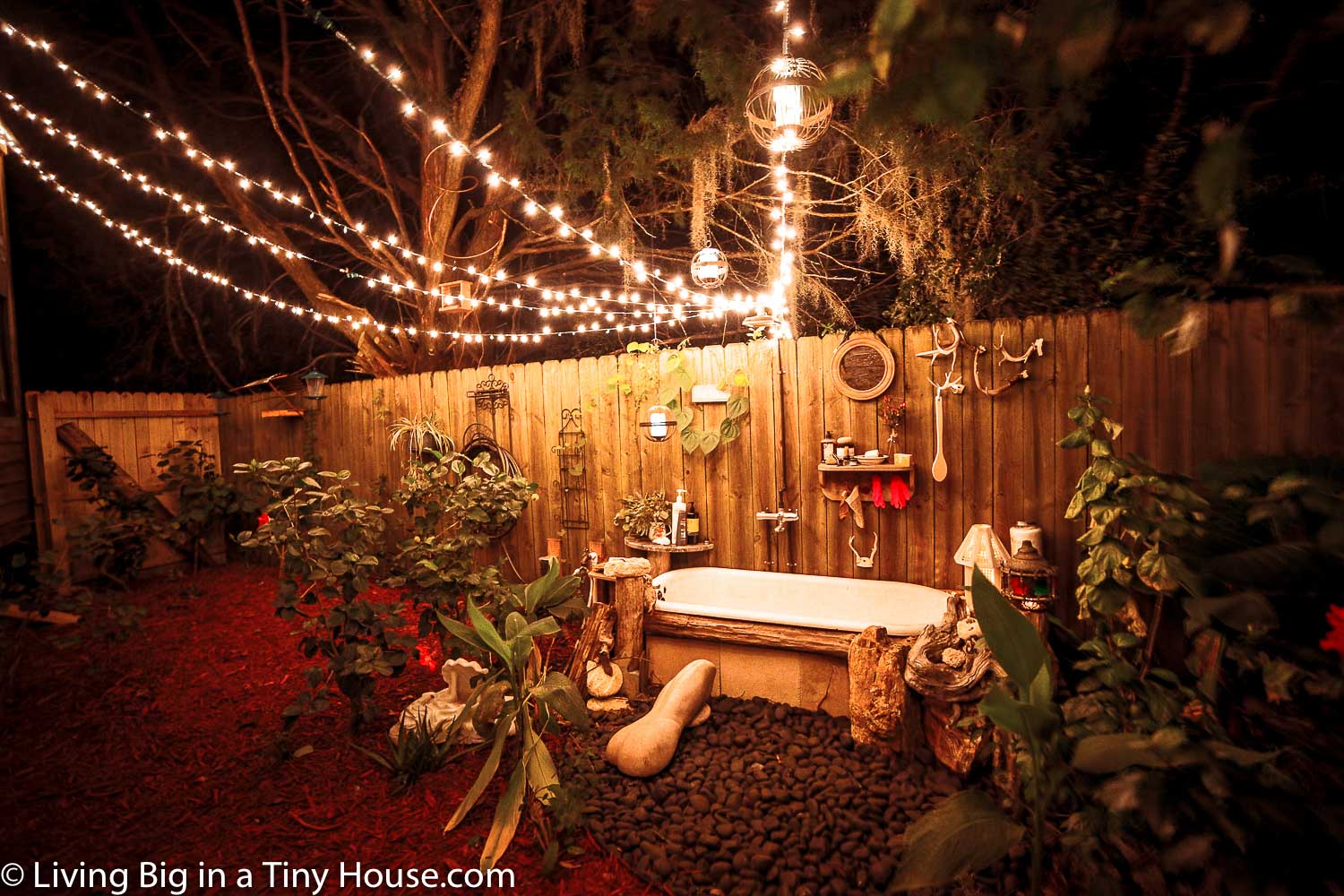 Great care has also been taken in this home to create beautiful outdoor living areas which surround the space, extending the living area of the home into the outdoors and capitalising on the wonderful Florida weather. There is a stunning area which has been created for an outdoor shower (secondary to the one inside the home) and a lovely porch area out front.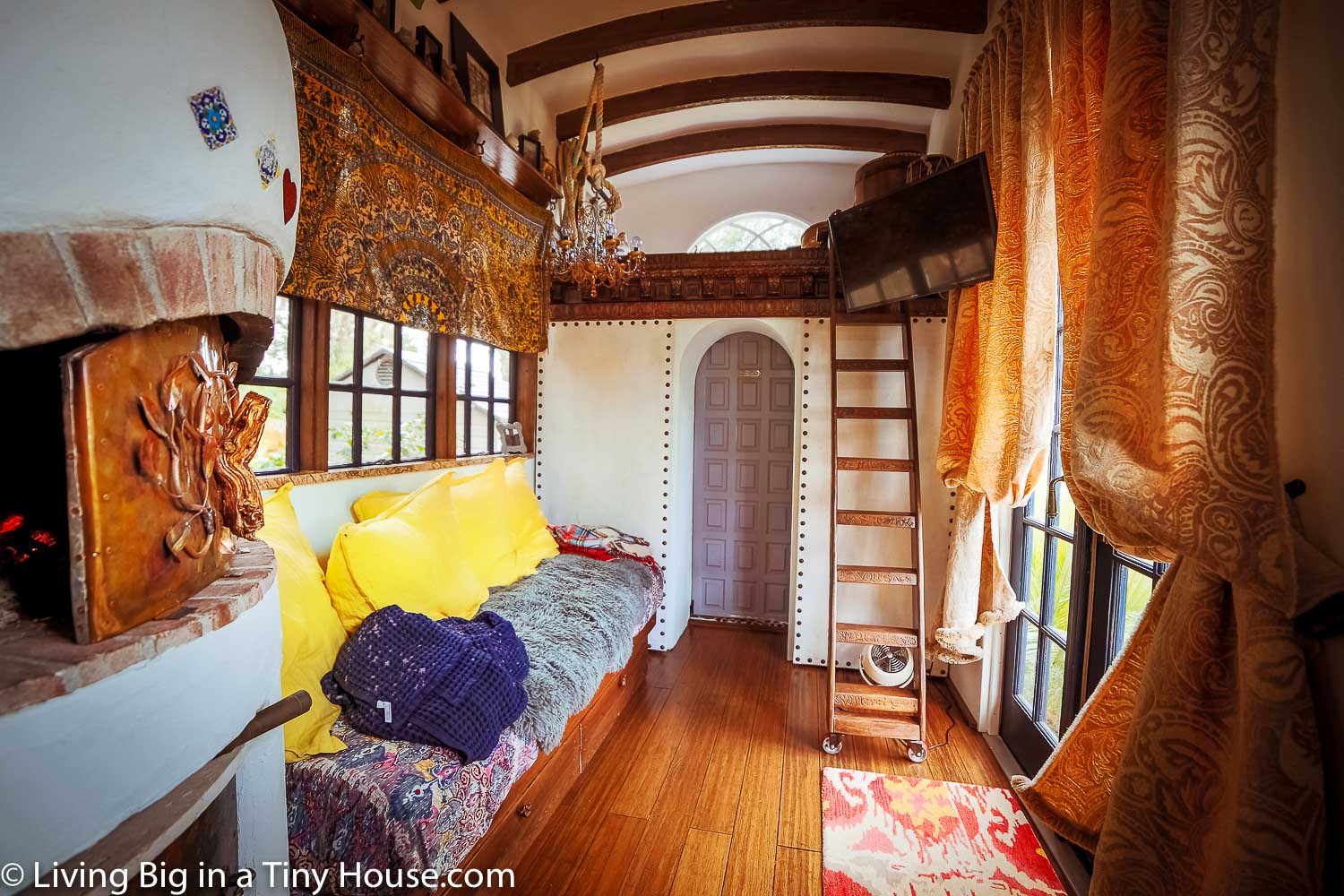 Despite the beauty, the design of this home is also remarkably practical, with plenty of storage space which has been wonderfully hidden away. Be sure to watch the full video tour of this home (above) to see all the unique design features and find out more about this inspirational couples story. You can also visit their website, where Rebekah offers design services to those who are downsizing into smaller homes.