• Tiny House
The Ultimate Solar-Powered Mobile Tiny House Workshop
Ryan O'Donnell from Humble Hand Craft is a builder with a difference. He is constructing tiny houses on wheels out of a mobile, solar-powered tiny house workshop that enables him to travel and work on projects all over the United States. Ryan is responsible for some truly incredible tiny house projects, including his own home which we visited in our last video.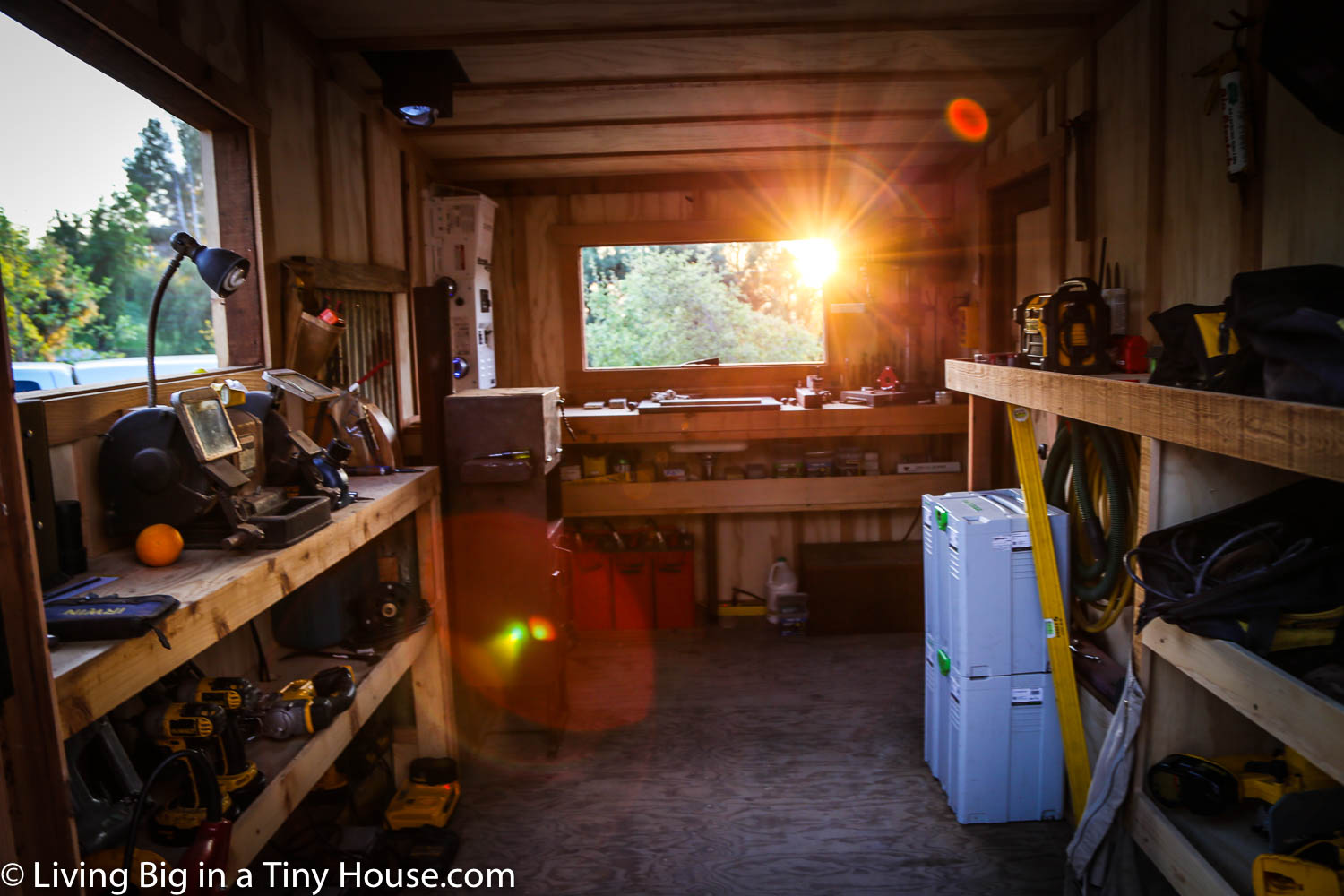 This off-the-grid workshop has a large enough solar and battery system to allow Ryan to run all the necessary machinery for his craft as well as plenty of room to work. Larger tools such as a table saw are stored within the shop for transport and then transferred into a large tent which is set up alongside the mobile atelier to provide an undercover work-space with plenty of room to move.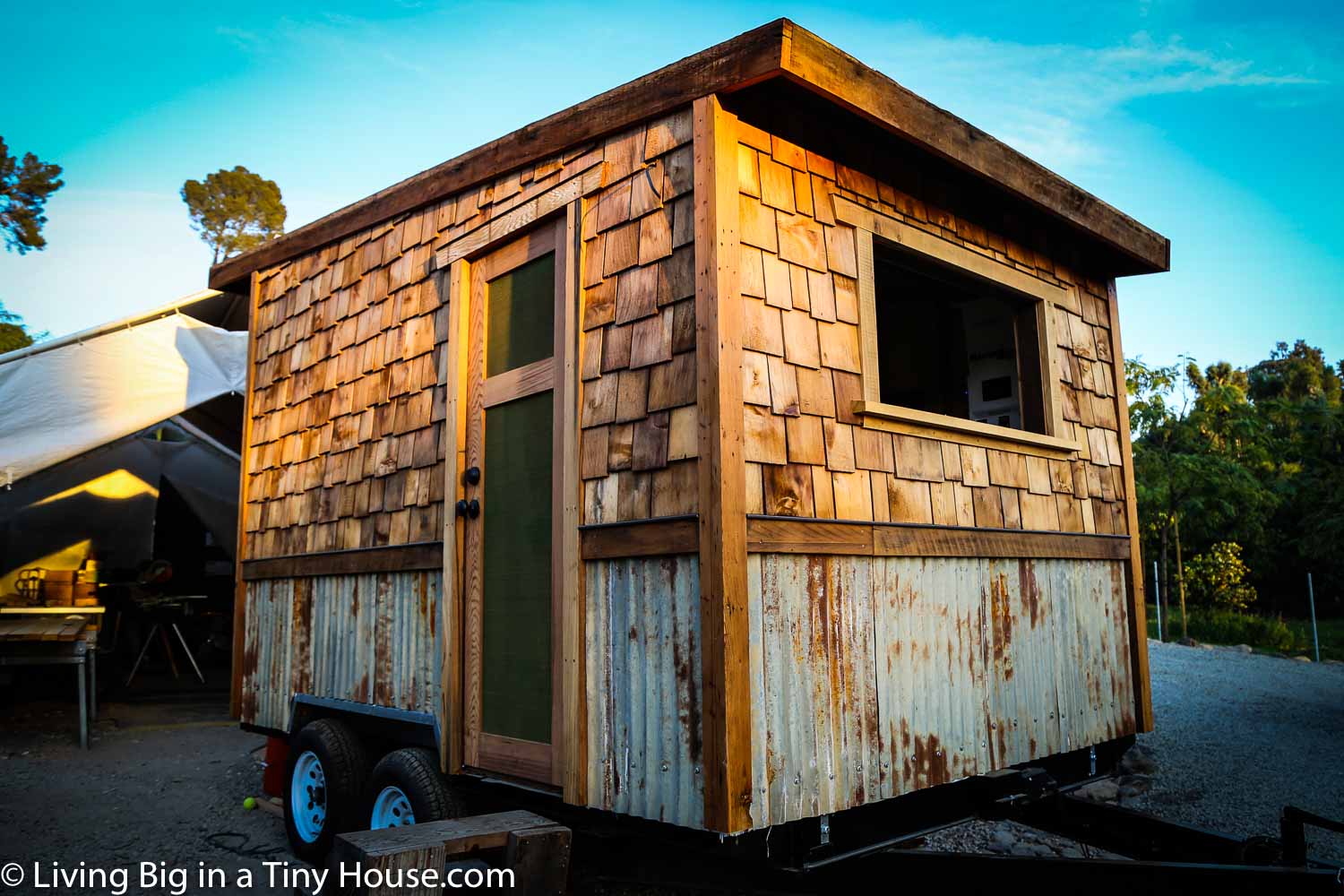 The mobile tiny house workshop was built primarily out of materials which Ryan had salvaged and stored form other jobs. It's clad in cedar shingles and reclaimed corrugate roofing. Despite the eclectic mix of materials that have been used, the end result is a fantastic looking structure.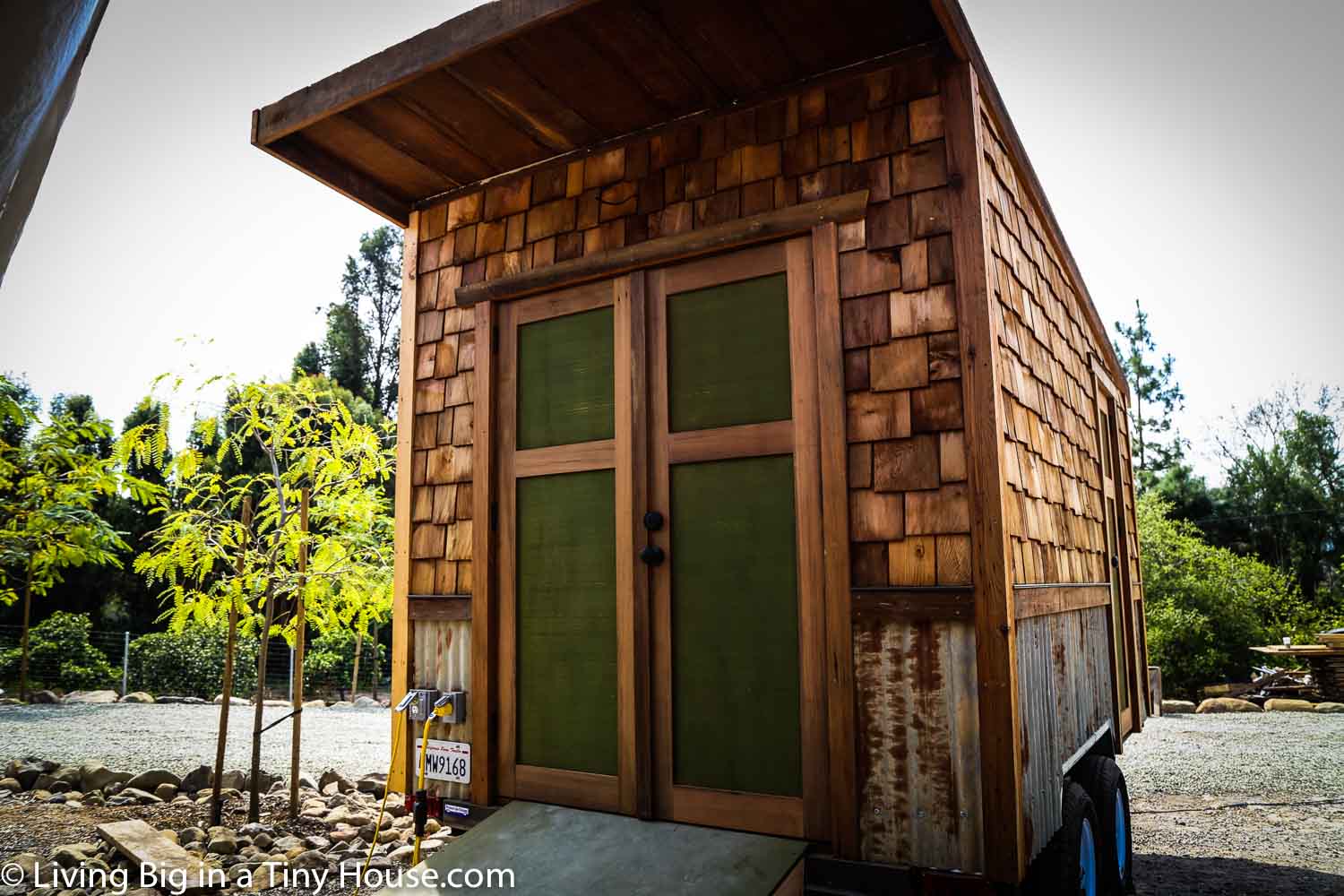 The large double doors open up and a ramp comes down to allow the larger machines to be rolled out once the workshop is in place. Once opened up, the lay-out is designed to create an easy work-flow between the mobile workshop, the tent and the build project.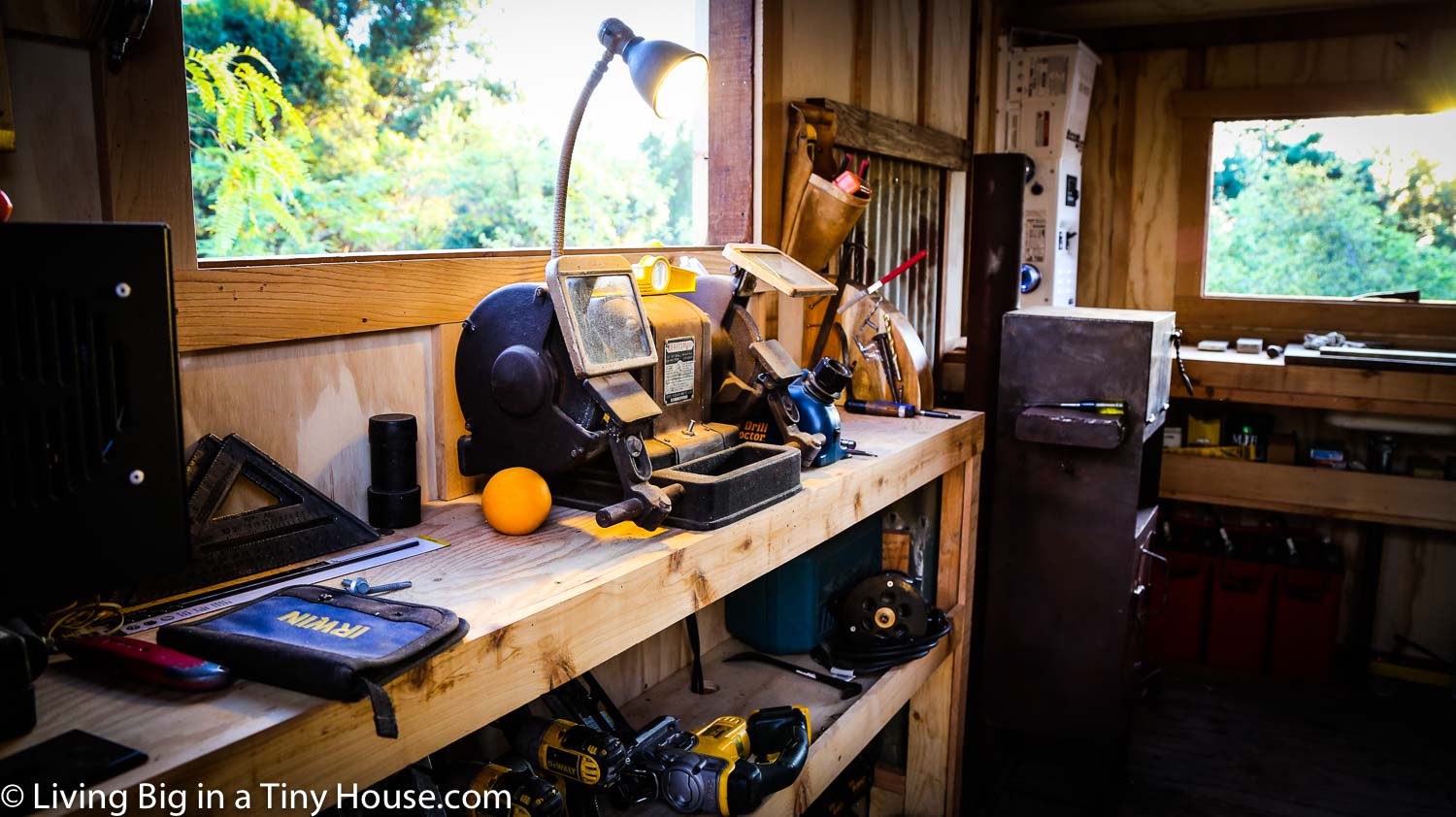 Inside, the off-the-grid workshop even has a few really unique features such as a special sharpening bay to keep his tools razor sharp and up to the task of building the complex joinery that Ryan is well known for.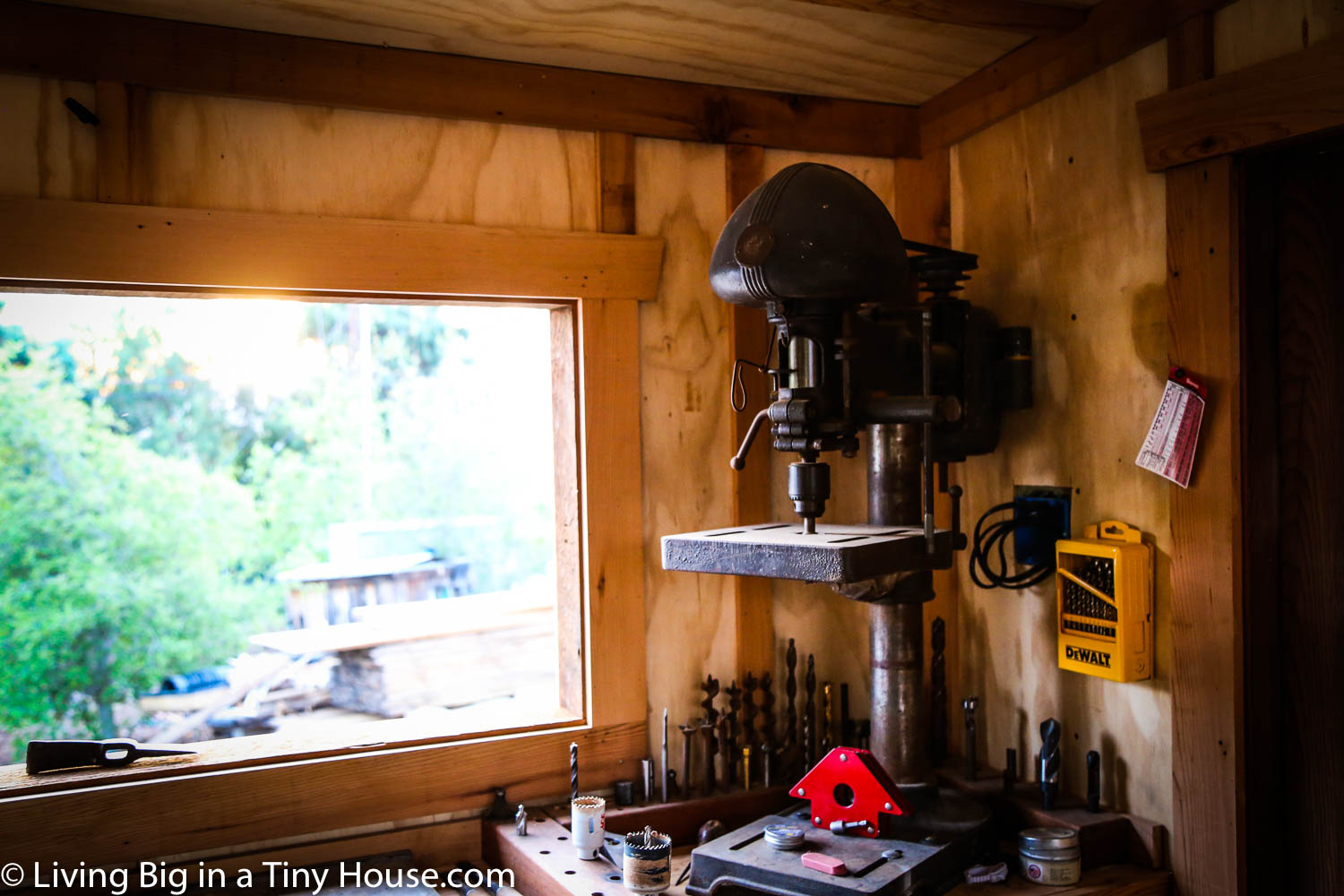 Amazingly, the solar system even allows the shop to easily power a vintage drill which Ryan inherited from his Grandfather adding heritage and history to his workspace.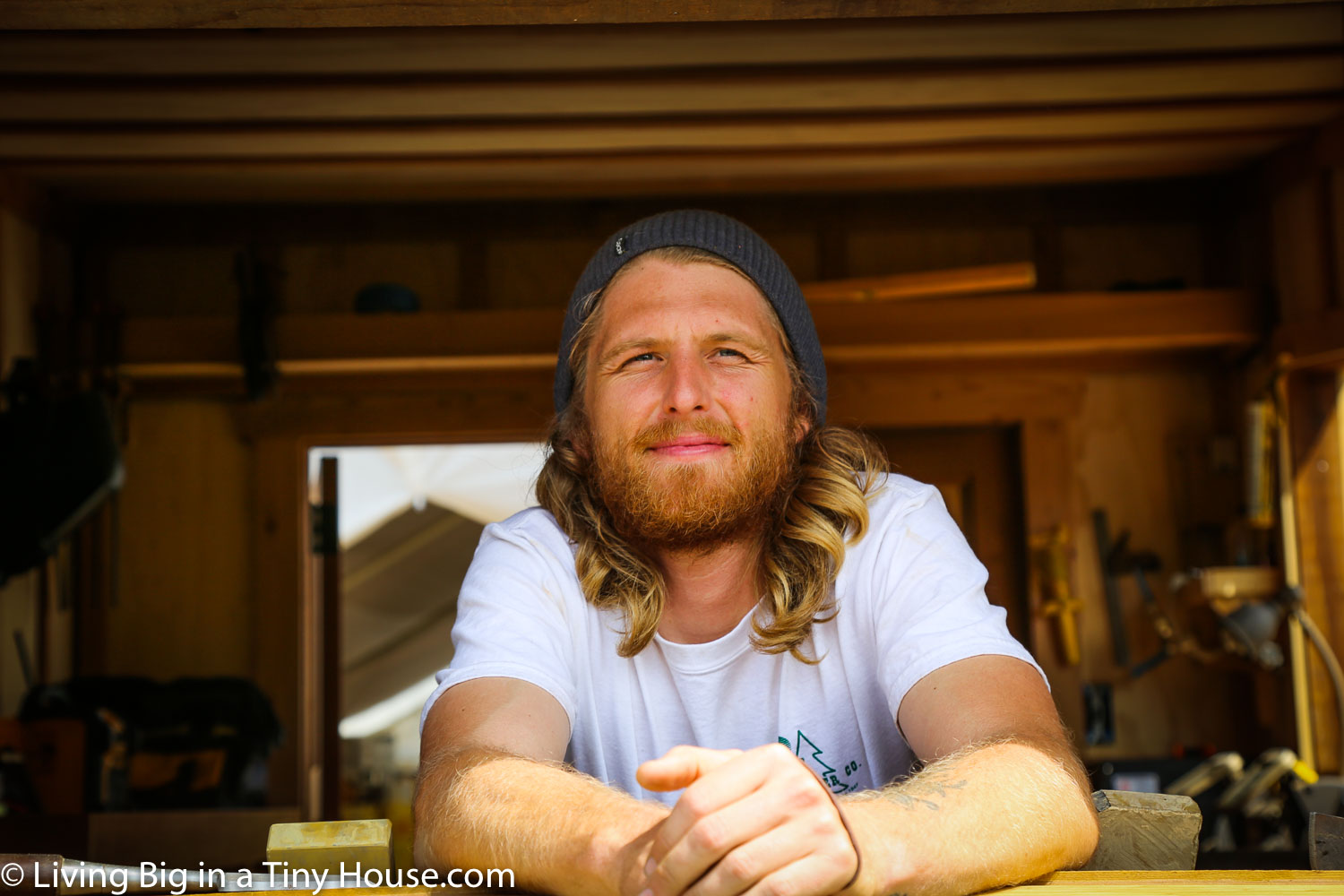 Ryan is a tiny house builder with a big heart. He cares about the quality of his work as well as the materials he uses and his impact on the planet while doing so. The fact that he is crafting these spectacular homes all from a mobile solar-powered tiny house workshop makes his story all the more incredible.