• Tiny House
Young Woman Builds Beautiful Recycled Tiny House For US$19,000
For many, the idea of building a Tiny House on wheels is a wonderful pipe dream, however young kiwi furniture maker Annelies Zwaan has turned that dream into reality by building her very own cottage-in-the-woods style Tiny Home.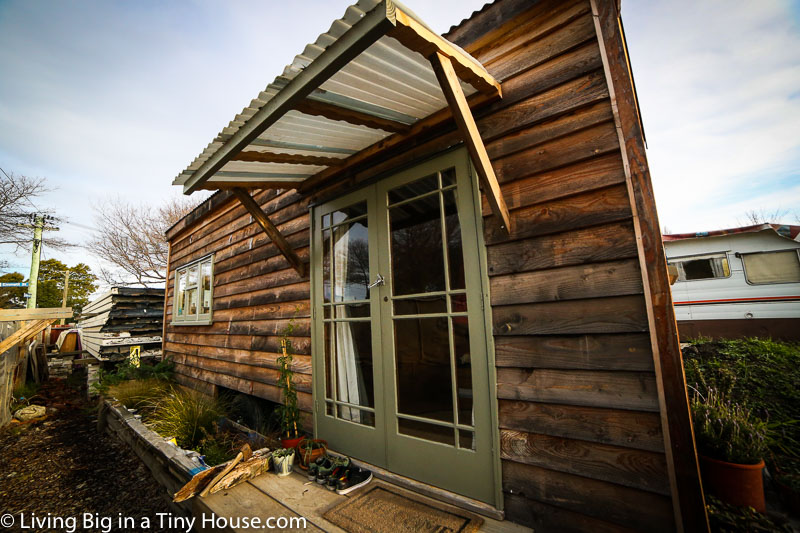 Despite having gained many skills working with timber as a furniture maker, the learning curve when it came to building her own home was still steep. With the help of YouTube and some instruction videos, she was able to follow each step to completion.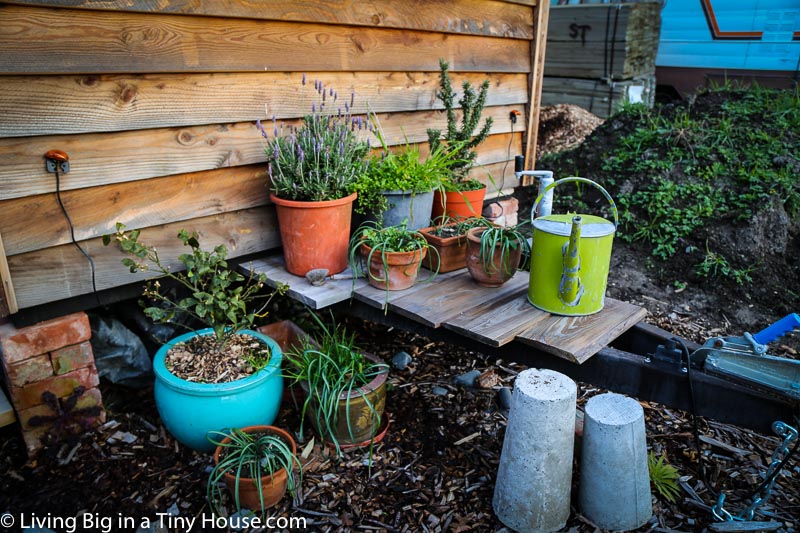 The house was constructed on a custom-built, flat-deck trailer which measures roughly 7 x 2.5 meters (23 x 8ft) which gives the home an approximate footprint of 17.5m² (188ft2).  Now situated in the old parking lot of a deconsecrated church, the trailer has truly been transformed into a wonderful home.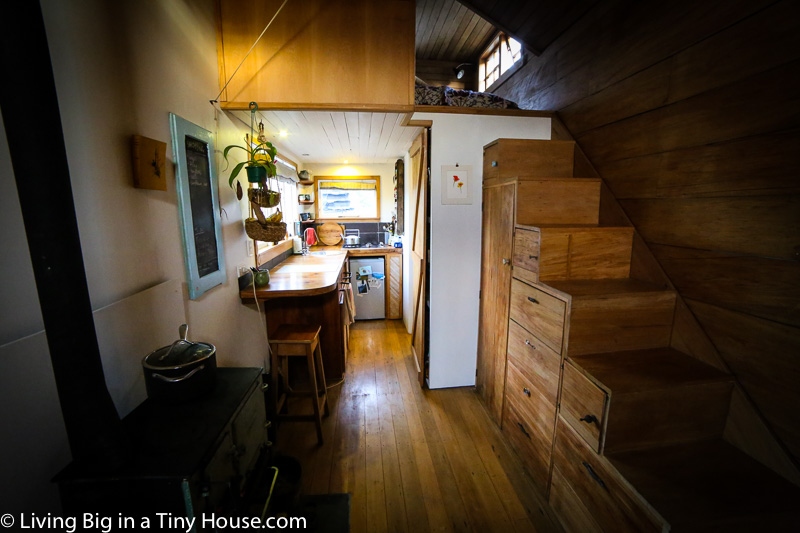 Inside, the home is filled with beautiful timbers which give the Tiny House a truly warm and welcoming feel. Annelies ventured to ensure that her house was packed full of character and would celebrate the fact that so many of the materials used in the home had a life before this house.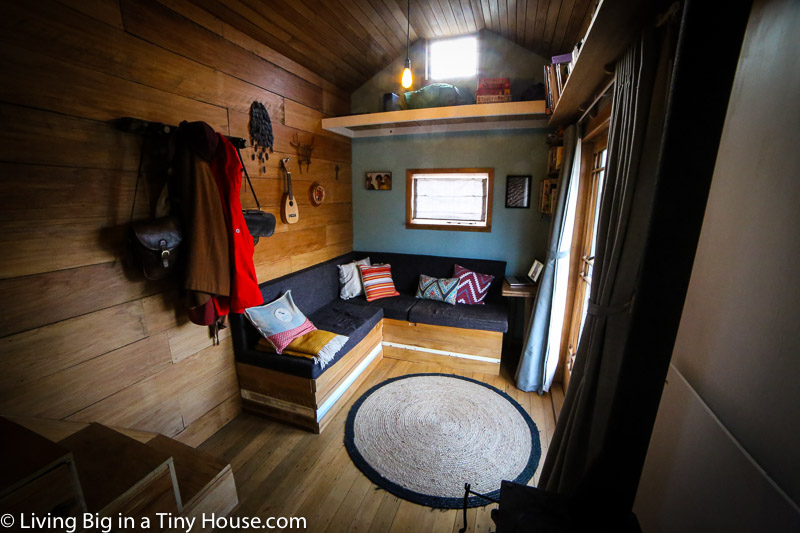 To the far end of the house is a cosy and very functional lounge area. Warmed by a 60's wood stove (rescued from an old house truck) the living space has a comfortable L shaped couch, which transforms into a double bed for guests, and a table in the corner which functions as a work-desk, but which can also fold out and expand to become a dining table.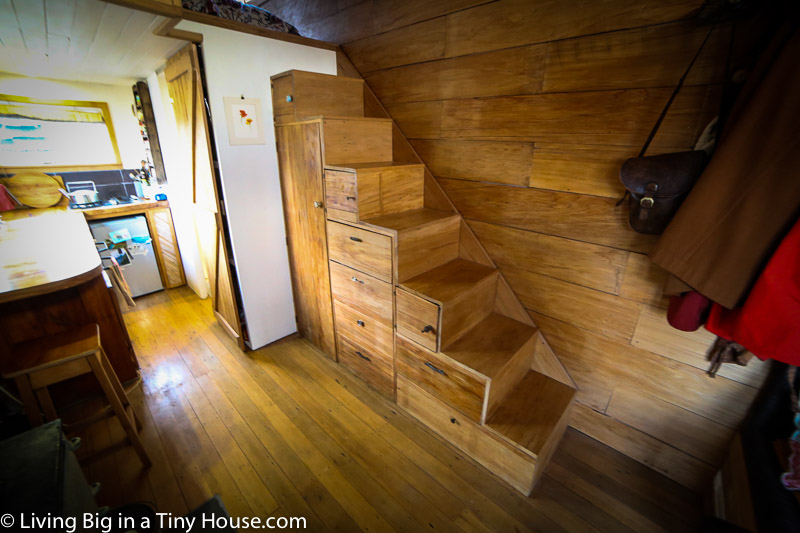 The stairs which lead to the loft space are as functional as they are beautiful. Again, the theme of character-rich timbers is continued and a simple stair-case is transformed into a wonderful feature of the home. The stars are packed with draws and cupboards which provide a good deal of the homes storage space. There is even a space under the stairs for hanging clothes.
Upstairs, the sleeping loft provides a small private sanctuary within the home. A place to read and unwind from the day. The gable roof is broken by a dormer window which adds a feeling of space to the sleeping loft, as well as additional light and ventilation.
The devastating earthquakes of 2011 in Christchurch (New Zealand) lead to many homes being damaged beyond repair. This created a huge surge in available reclaimed building materials which some of the cities Tiny House builders have taken advantage of. Many of the materials used to construct Annelies' Tiny House were reclaimed, including those used to build the kitchen, which was featured in Canterbury Museum as an example of creative re-use of materials from quake damaged homes through the organisation ReKindle.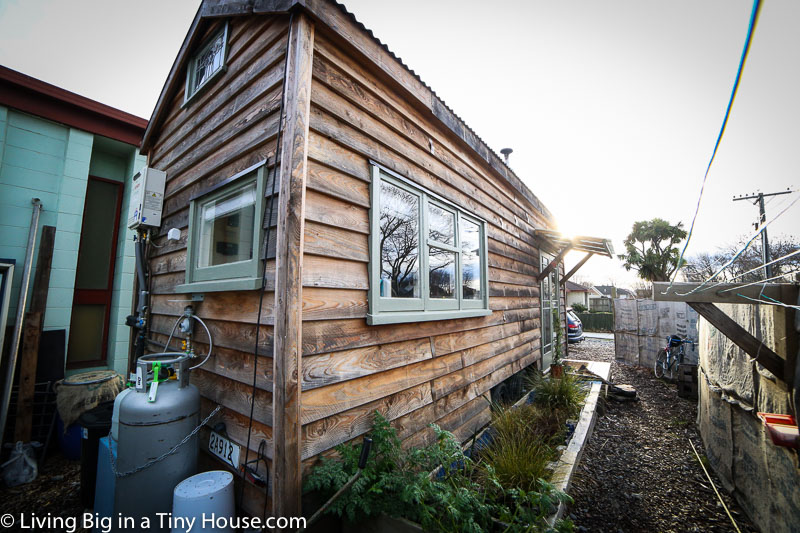 Amazingly, this home was built for an incredibly modest budget of only NZ$26,000 (US$19,000), largely thanks to both Annelies'  dedication to building her own home herself and also her resourcefulness in sourcing second-hand materials. For more information on this spectacular home, be sure to watch the video above.