• Tiny House
Fantastic Big Tiny House With Open Plan Design
At 20 square meters (215 square feet) Student Tiny House builder Stefan Cook really has created a very big Tiny House.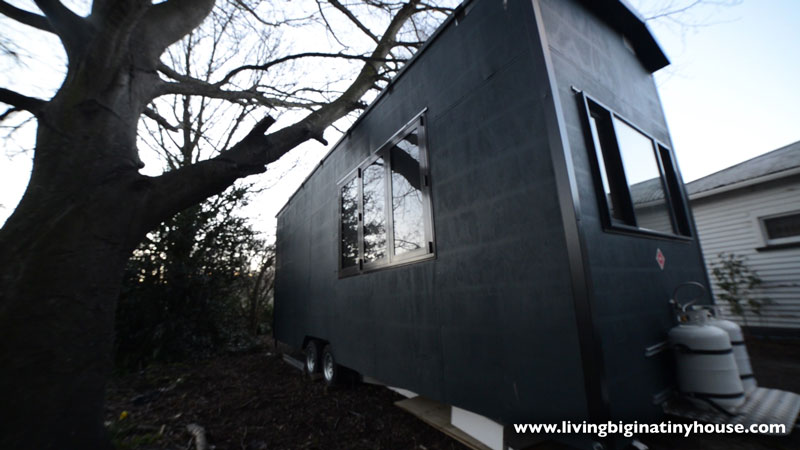 Stefan's Tiny House has largely been constructed from salvaged materials from homes in Christchurch that were demolished after the earthquakes in 2010 and 2011. He saw it as an opportunity to obtain many high quality building materials (especially windows and doors) at a great price.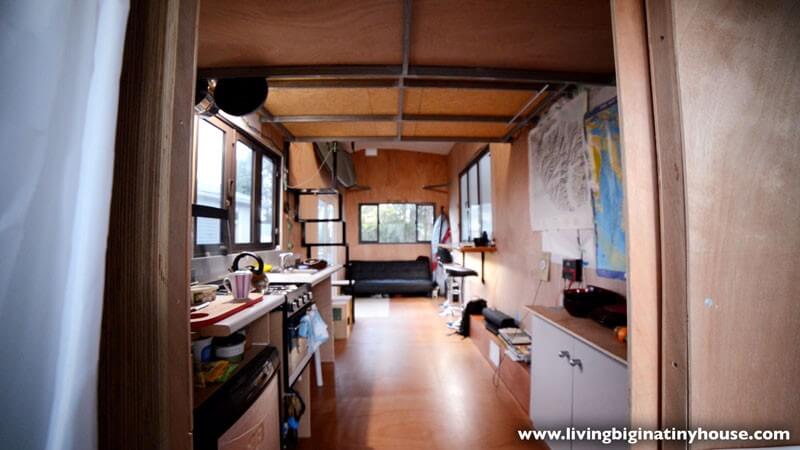 The house has a wonderful open plan design that really makes the space of the (already large) tiny house feel even bigger. When standing at one end of the house, you can see right to the other, giving the impression of being not in a tiny house, but rather a very large room.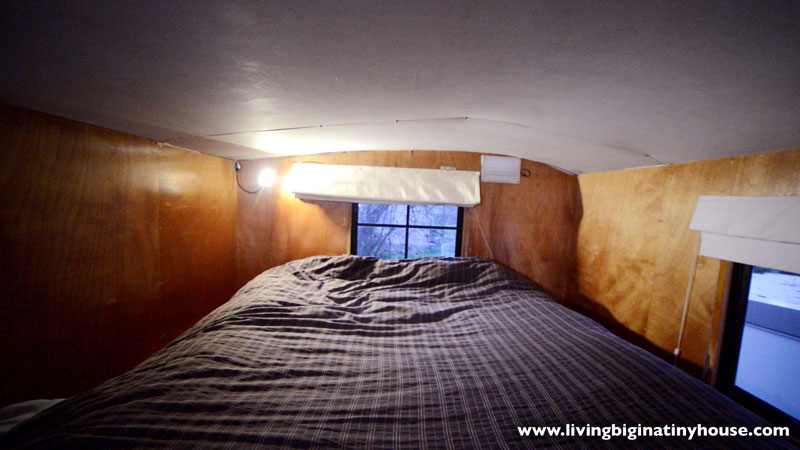 The sleeping loft in the tiny house is a massive 4 meters in length, which really gives a very comfortable living / rest space. This tiny house loft is even equipped with it's own laundry chute!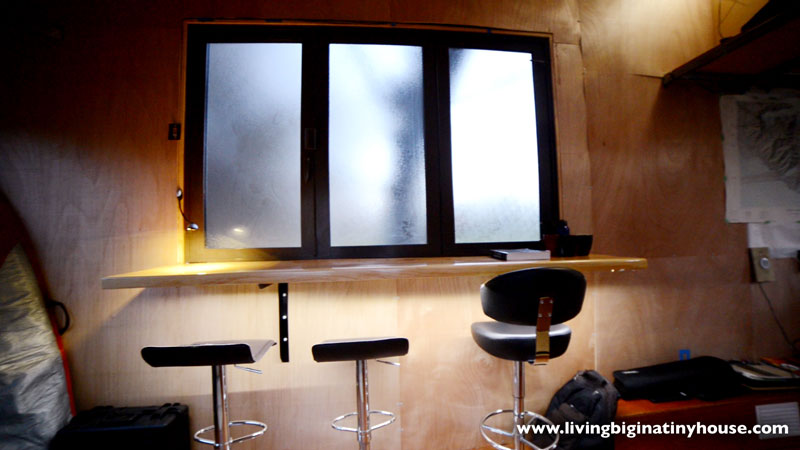 We will be catching up with Stefan later on in the year to see the Tiny House when it's finished. To follow Stefan's Build and find out more about his build journey visit A Biggish Tiny House on Facebook.