• Tiny House
Building a Tiny House on Wheels! The Whole Project From Start To Finish
In this epic episode of Living Big in a Tiny House, we go deep into the process of constructing a tiny house on wheels as we follow the entire journey of our tiny home build with Tiny House Chattanooga. In this video, you'll see the entire project go from start to finish and get some insight into the trials and tribulations of tiny house building.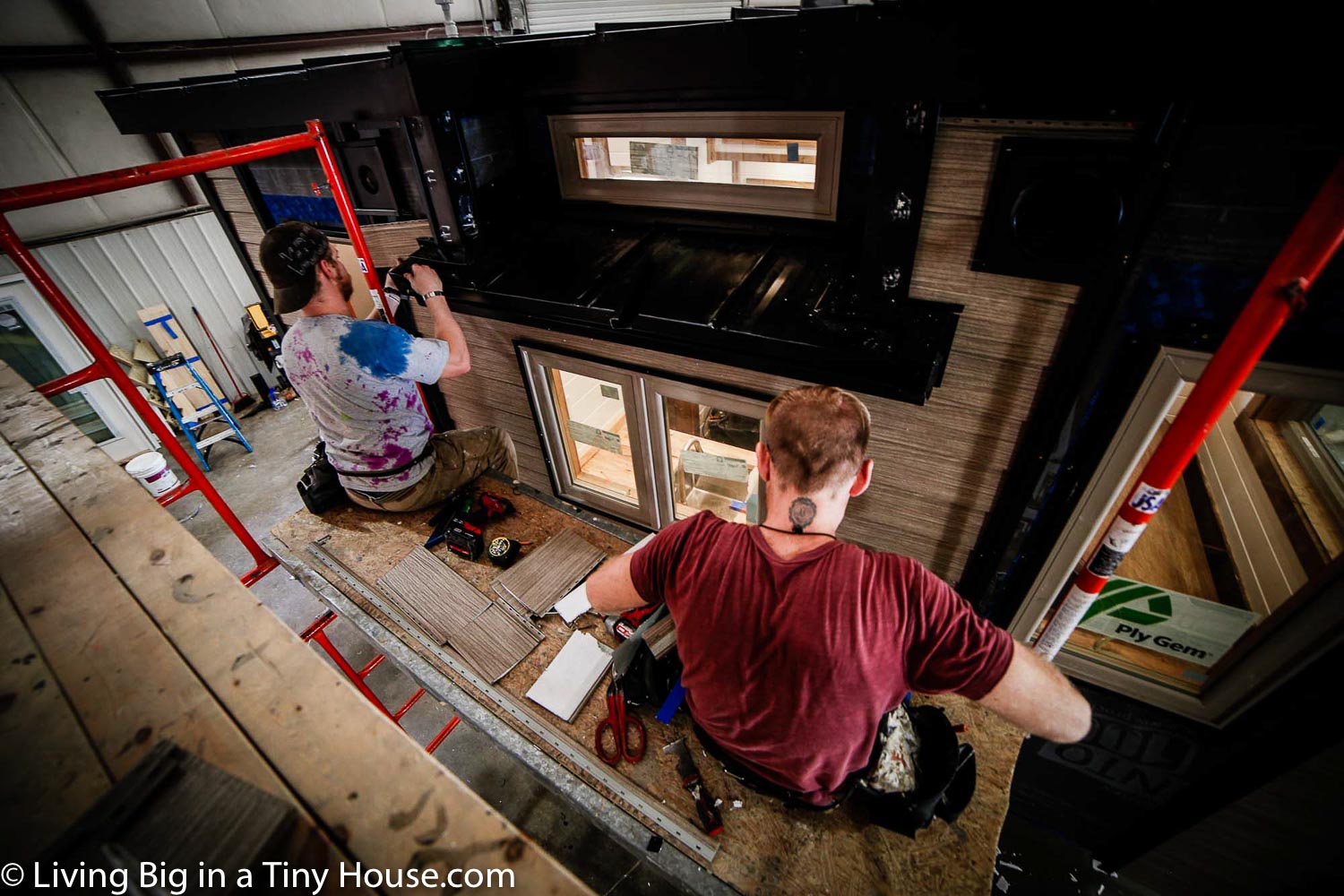 Constructing a home with the team from Tiny House Chattanooga was nothing short of amazing. Our design was incredibly challenging and we were working with extremely tight deadlines in order to be able to get on the road and travel to tiny house festivals. The Chattanooga team faced the challenge head on and did a wonderful job of brining the design to life.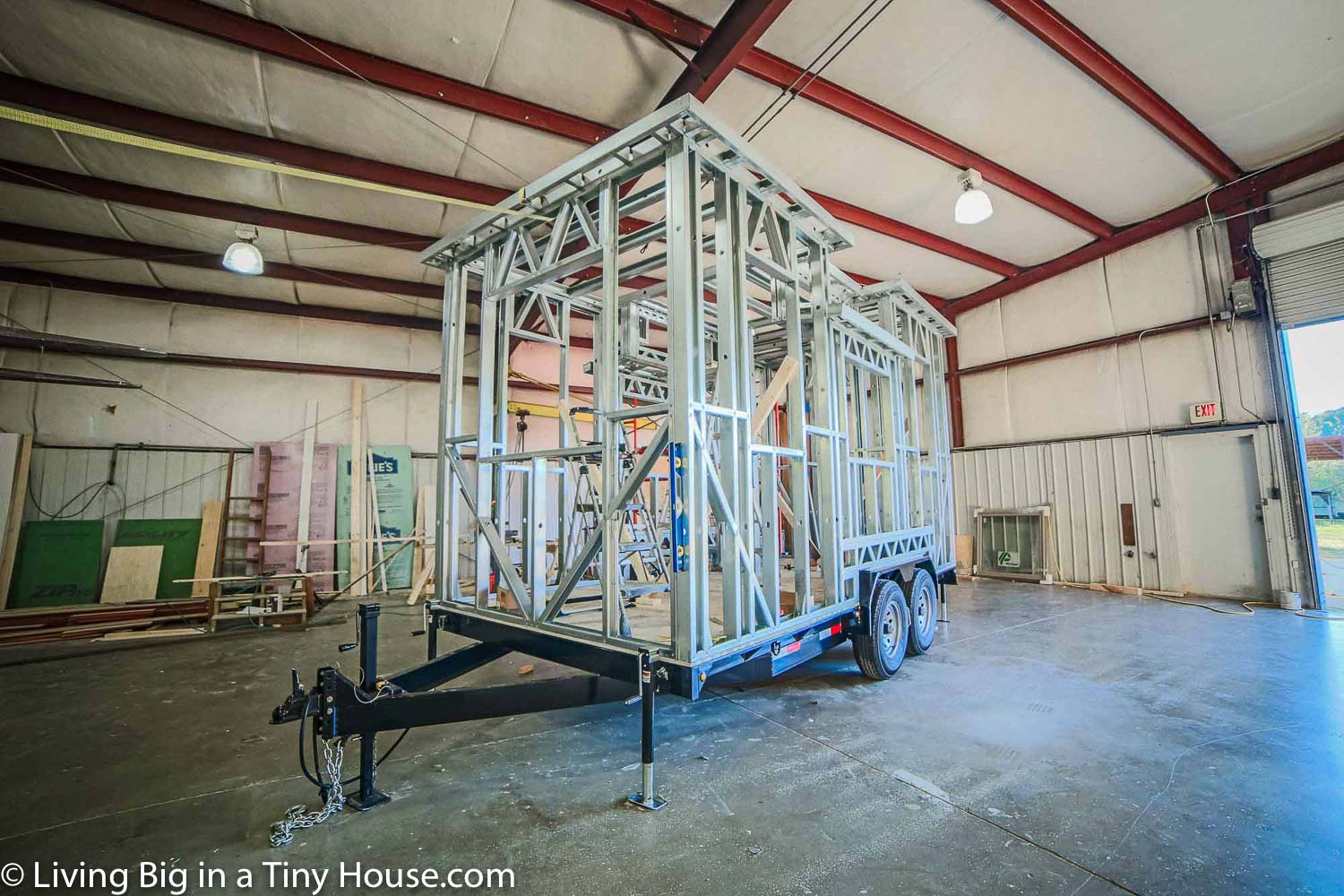 Our tiny house was constructed on a Foundation Trailer from Tiny House Foundations. These tiny house trailers are expertly engineered to be able to take the extreme pressure which can be placed on them and are packed full of special design features which make these trailers a perfect choice for tiny house building. To keep the building light-weight yet super strong, we opted for steel framing by Volstrukt. Steel framing is a great choice for tiny house construction. If you're used to working with timber, there is a definite learning curve to working with steel but once you've adjusted, it's precision engineering makes it a great product to work with.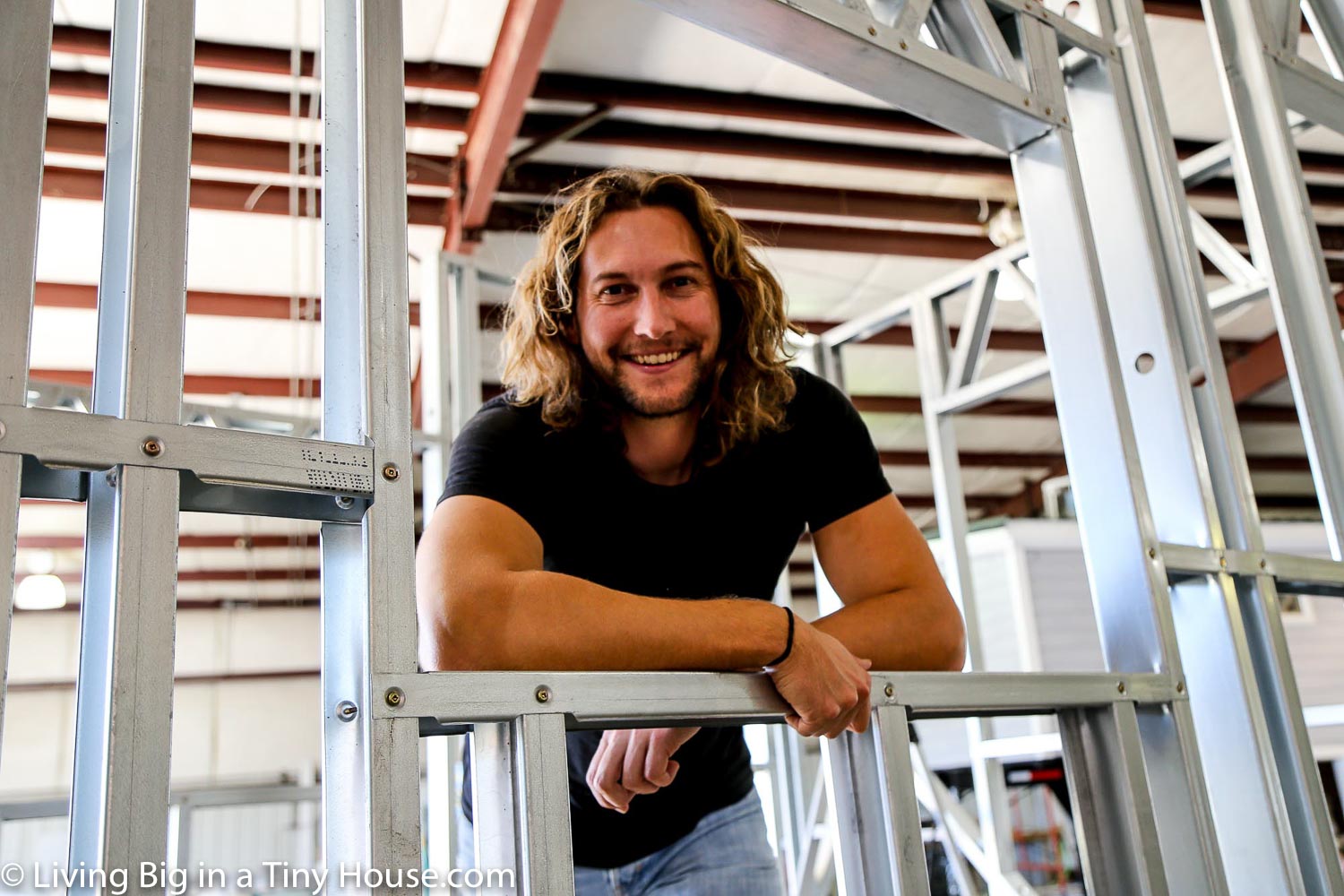 While I'm not a builder, I really enjoyed getting stuck into this build and I'm really thankful to the Tiny House Chattanooga team for sharing their time and knowledge with me. I definitely walked away from this project with a greater set of practical skills.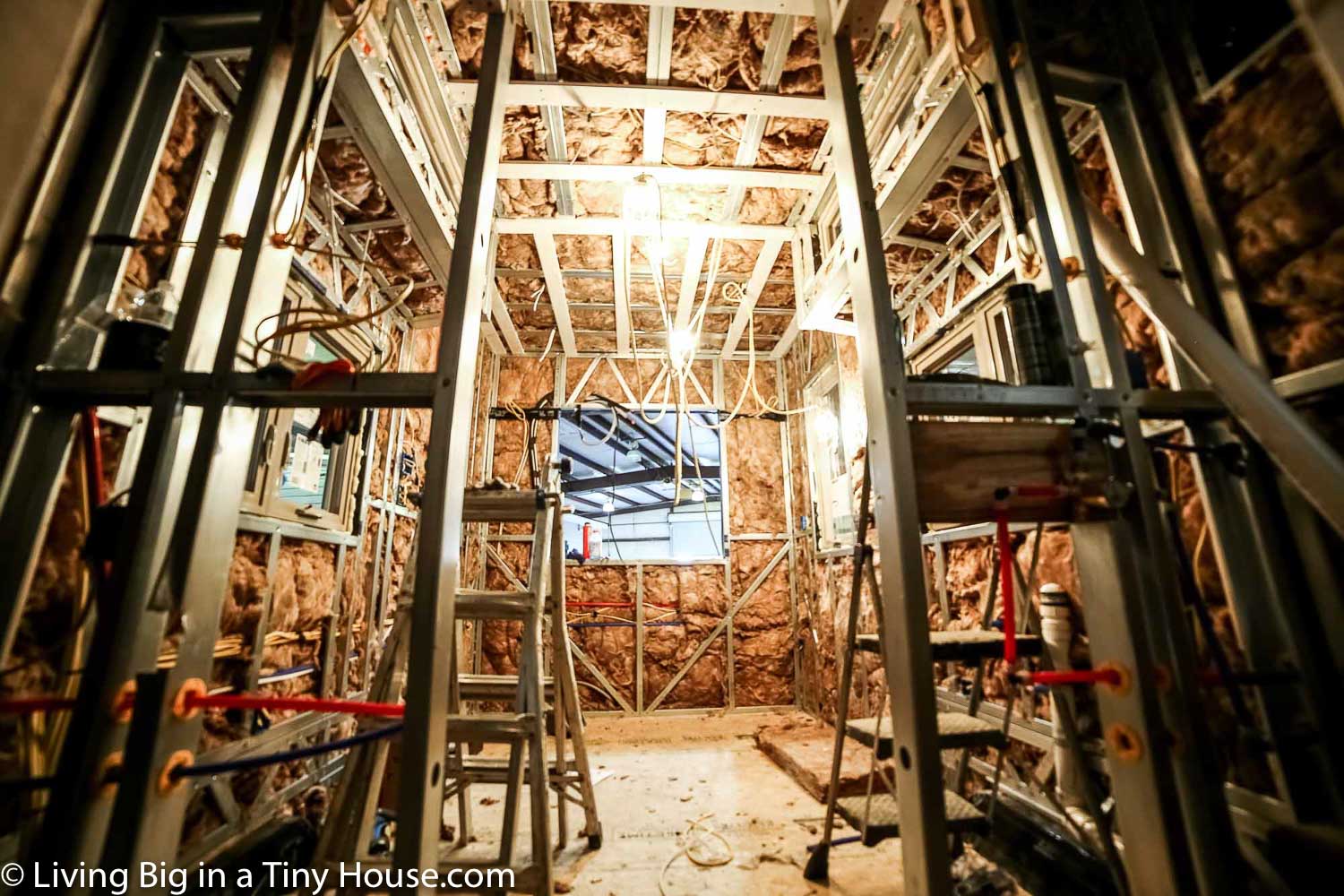 In order to achieve the build in such a short time-frame, everything needed to be planned in advance, including the home's design lay-out, materials, and even the plumbing and wiring plans. Extra care and attention was placed on ensuring the home's services were completely functional and well thought out. If you're living in a tiny space, it's essential that everything is well planned out!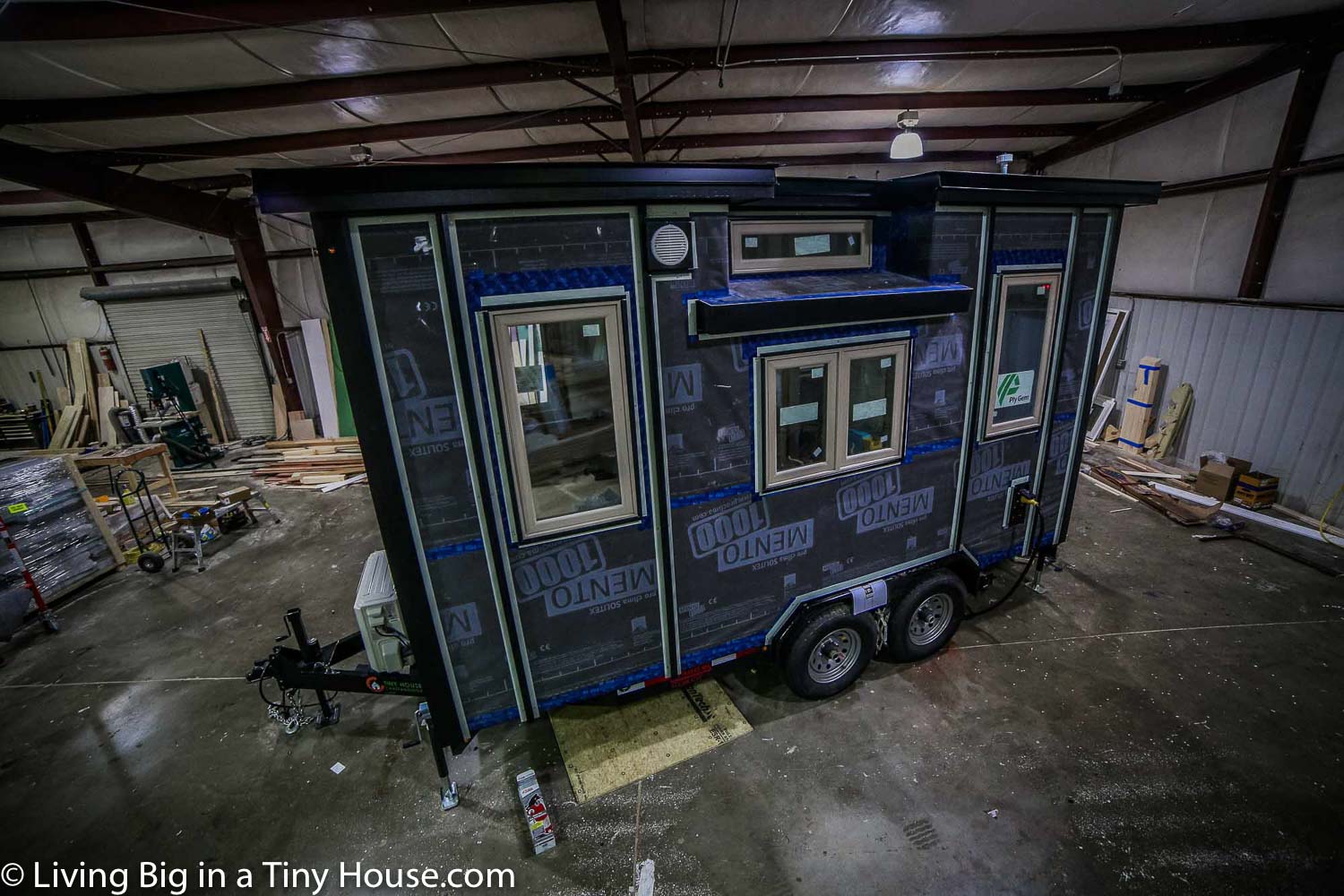 In this project we experimented with some really unique products such as the Healthy Tiny Home Kit from Mainstream Corporation. This kit included insulation, interior and exterior building wraps, special sealing tapes and a heat recovery ventilation system which are all designed to work together to keep the home warm, dry, mold-free and the interior air quality clean. For the Tiny House Chattanooga team, learning to use this system added a lot of work but the end result was fantastic and has undoubtably created a high-performing home.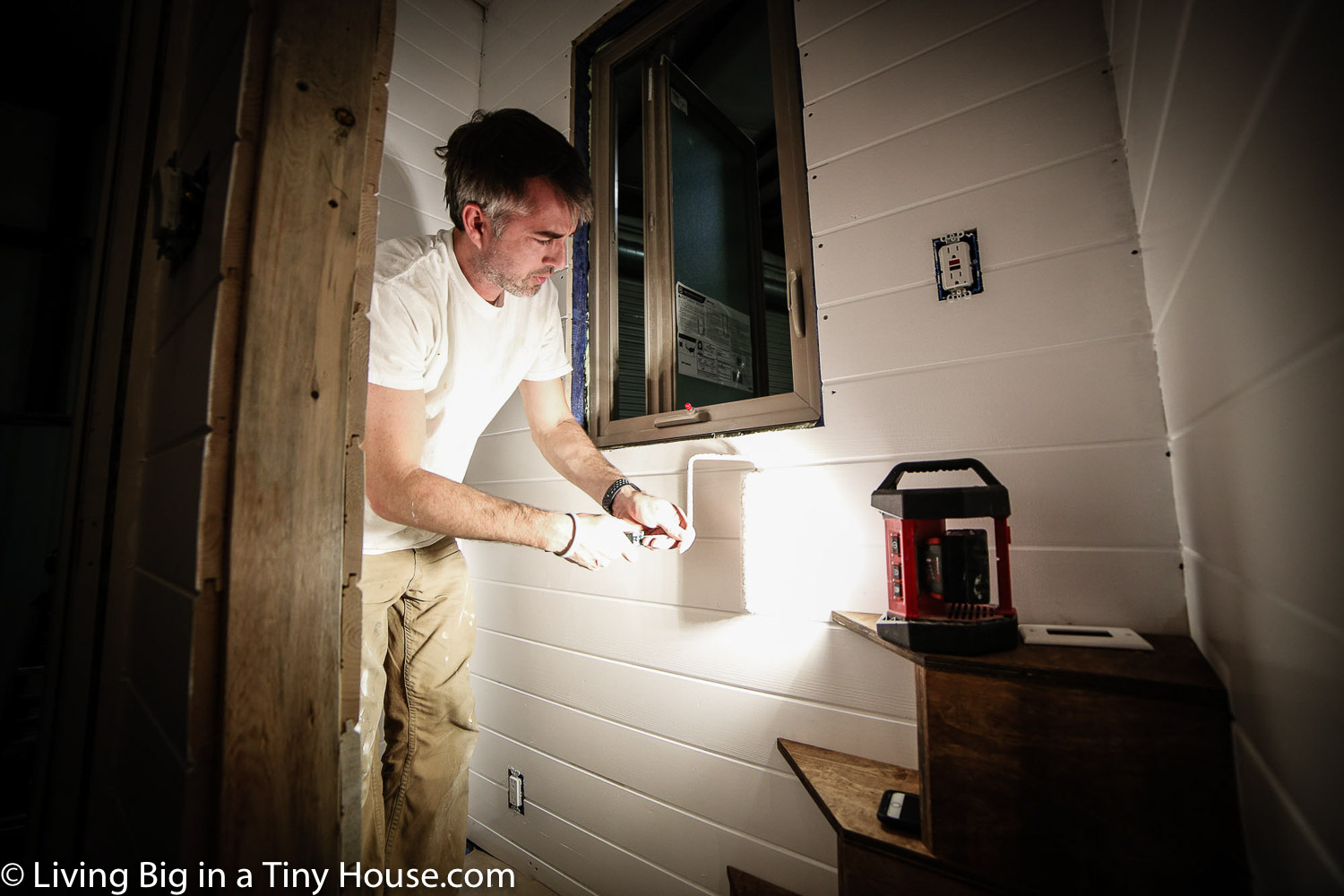 Construction of a project like this with such a short time-frame is a challenge and definitely required some burning of the mid-night oil. At the time, we lacked sleep and were working incredibly hard to complete the home. Looking back, the build was a fun experience and has forged some wonderful positive memories.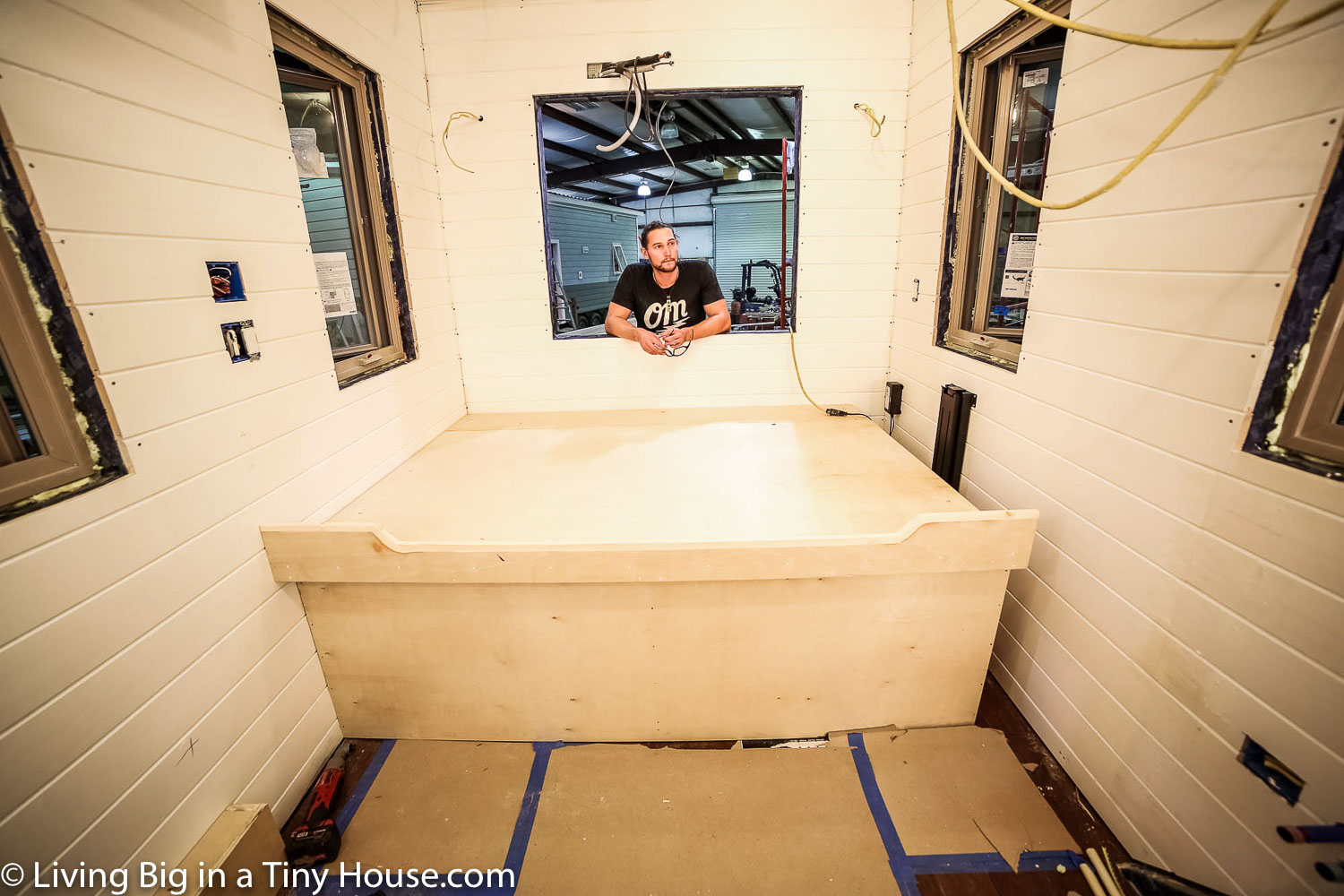 Fitting out the home's interior proved to be super challenging, as in my design I had really tried to push the limits of the space and fit in some unique features. Again, the Chattanooga team were up to the task and managed some really clever work-arounds in order to make the design a reality, including some very clever custom work on things such as the storage-bed and television lift.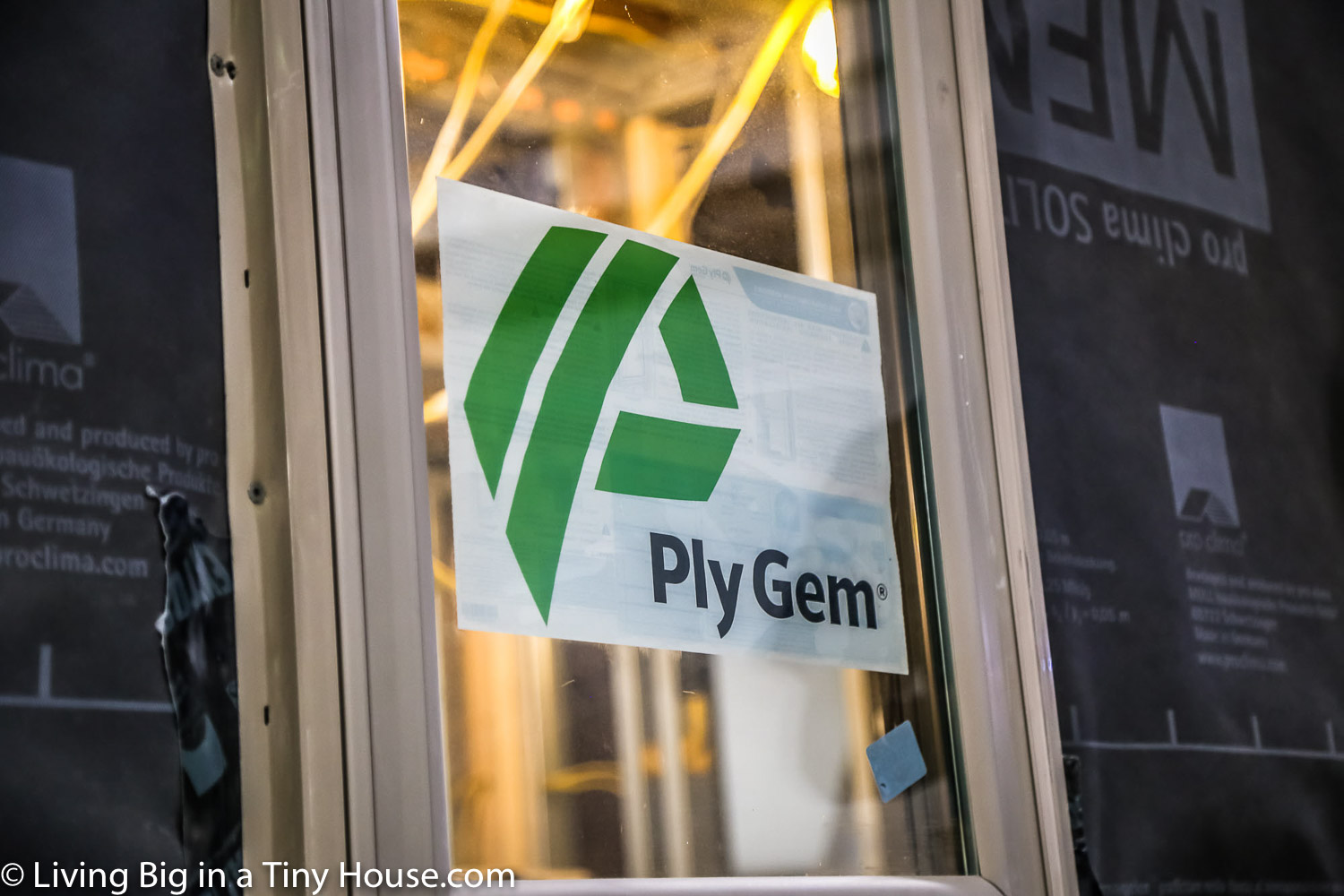 Windows are incredibly important in a tiny house, or in any home for that matter. They are a tool that we use to frame the world around us and in the case of a traveling tiny home, can be used to paint an infinite number of pictures of the ever changing landscape. Our windows were supplied for this project by Ply Gem and were double glazed and made from tempered glass to ensure they would be well suited to life on the road while also adding good thermal value.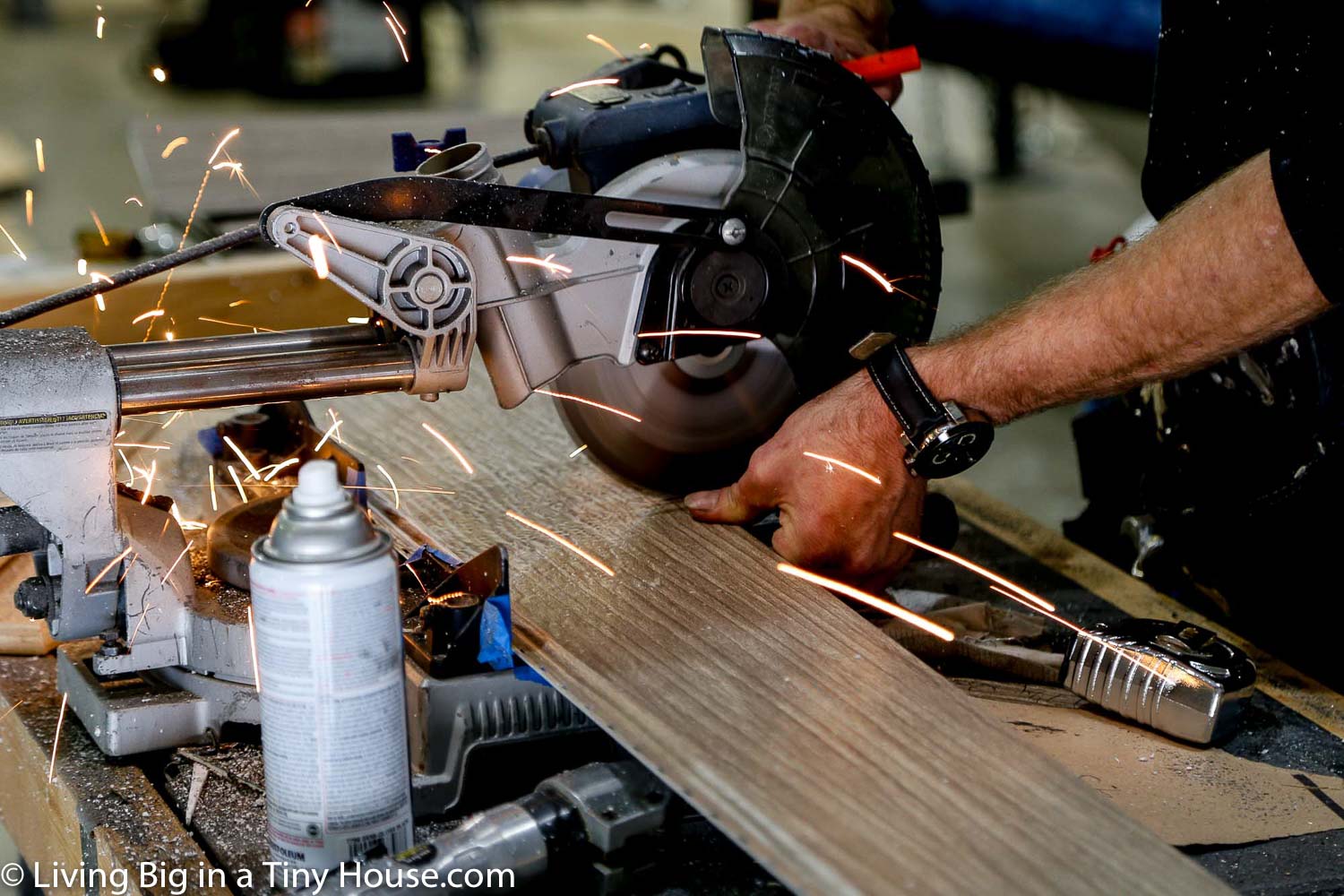 Siding for the home was another really important consideration. I wanted to keep the home as light-weight as possible yet at the same time it was essential for the cladding to be robust enough to withstand the traveling life and all the potential debris the road could throw at it. For this project I chose a mixture of standard seam metal (which was also used as the roofing material) and TruCedar siding from Quality Edge. I liked this product because it met all the functional requirements of the home, while still being able to provide a warmer look than traditional metal thanks to it's wooden appearance.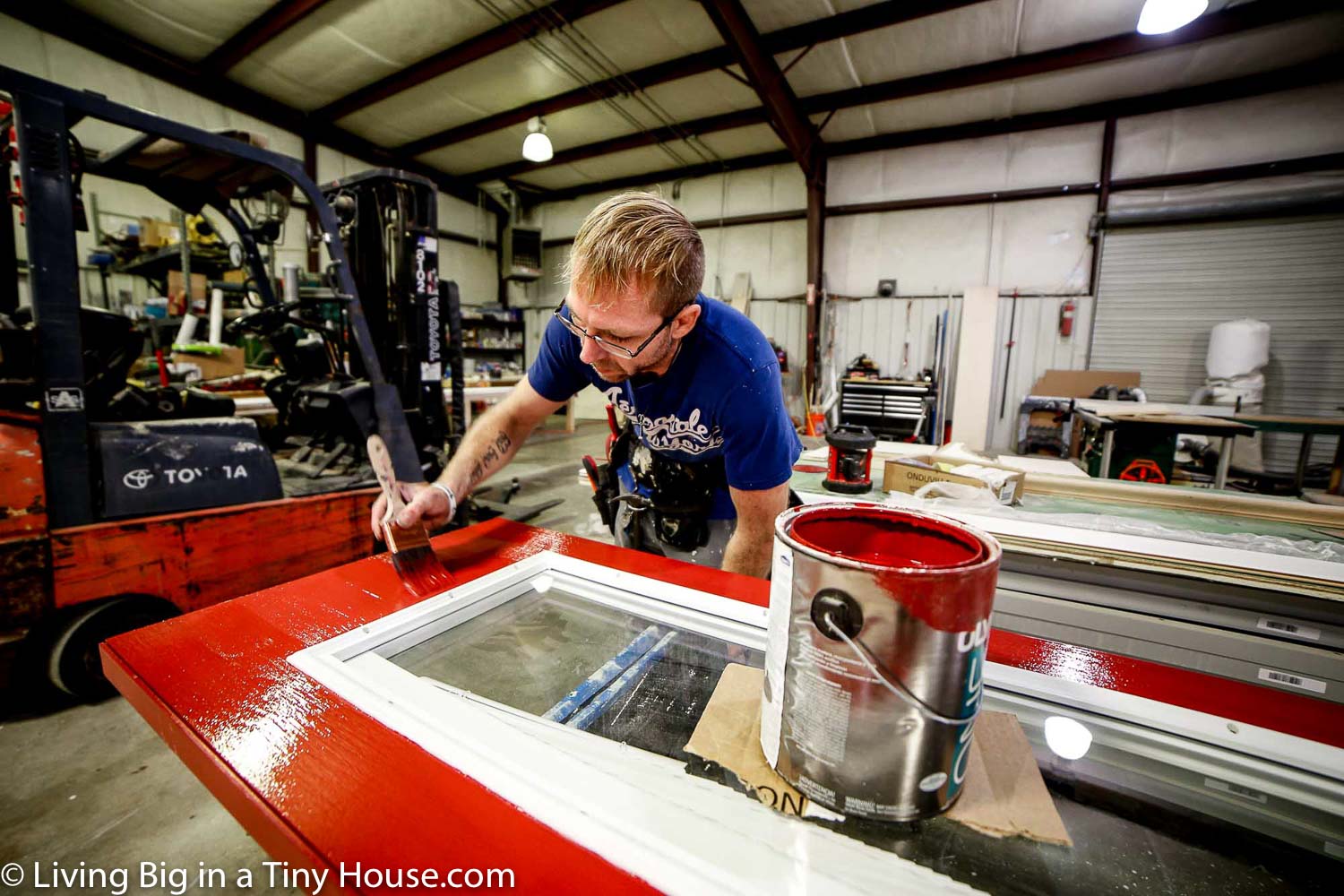 People often underestimate the amount of work that goes into constructing a tiny house on wheels. Everything that goes into a larger home still goes into a tiny home. It still has a bedroom, a kitchen, living spaces, working spaces toilet, shower and more. All this needs to be effectively fit into a small foot-print which makes both the design and the construction uniquely challenging and arguably much more difficult than design of a larger home. There are often no off-the-shelf solutions and things need to be custom-built by skilled craftsmen.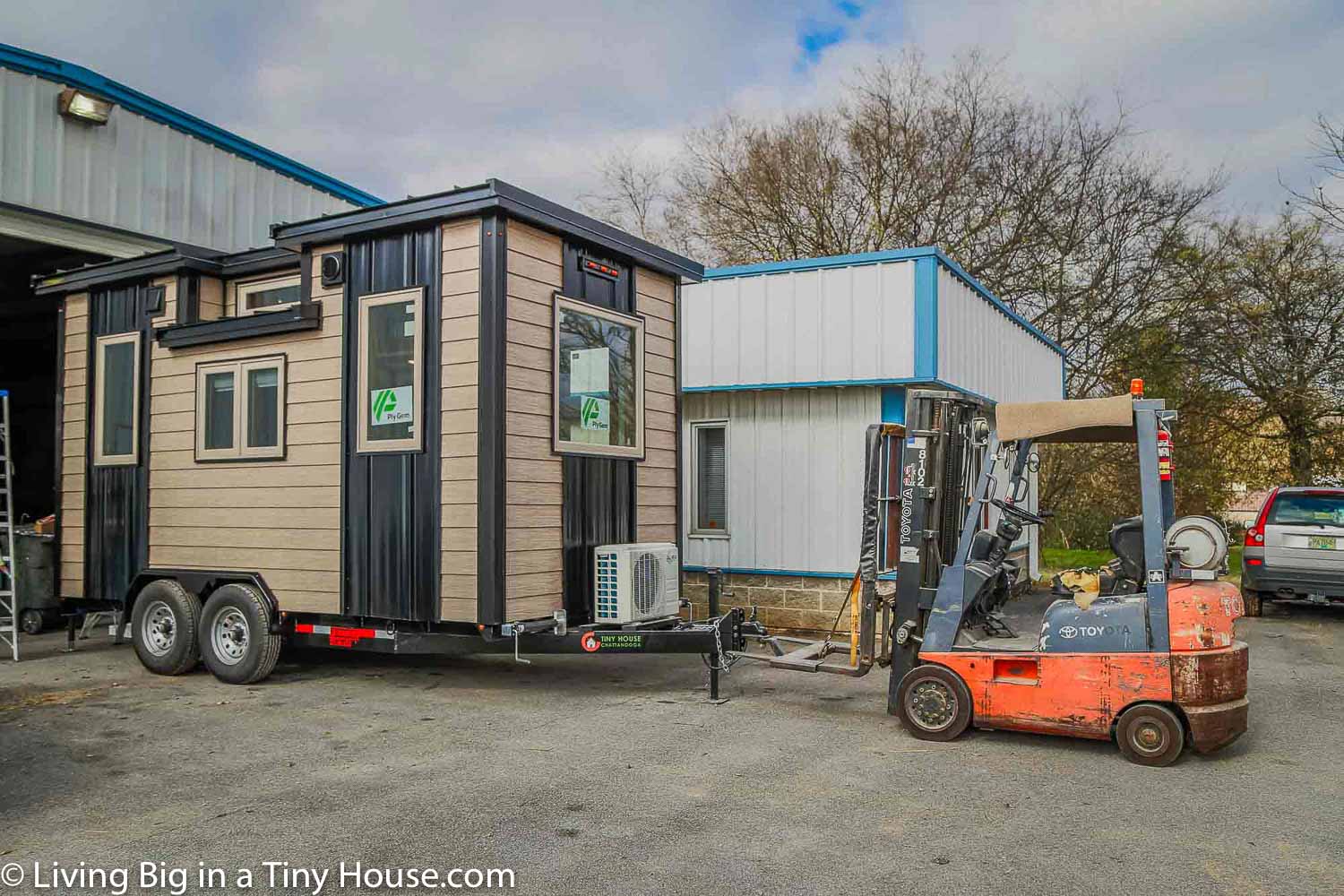 When it comes down to the cost of constructing this home, there are still a few things which need to be worked out. Currently, we estimate the cost for this build to be repeated would be around the US$50,000 mark. This home is filled with high-quality items ensuring it will be a long-lasting and hardy home constructed to take what life on the road is likely to throw at it. Inside, it's fit out with very high quality fittings and features which make living in the space an absolute joy. Be sure to check out our video and article on the finished home to find out more about these features. It's likely that in the near future, this home model will be available to purchase through Tiny House Chattanooga either as a complete build, a shell or a kit-set.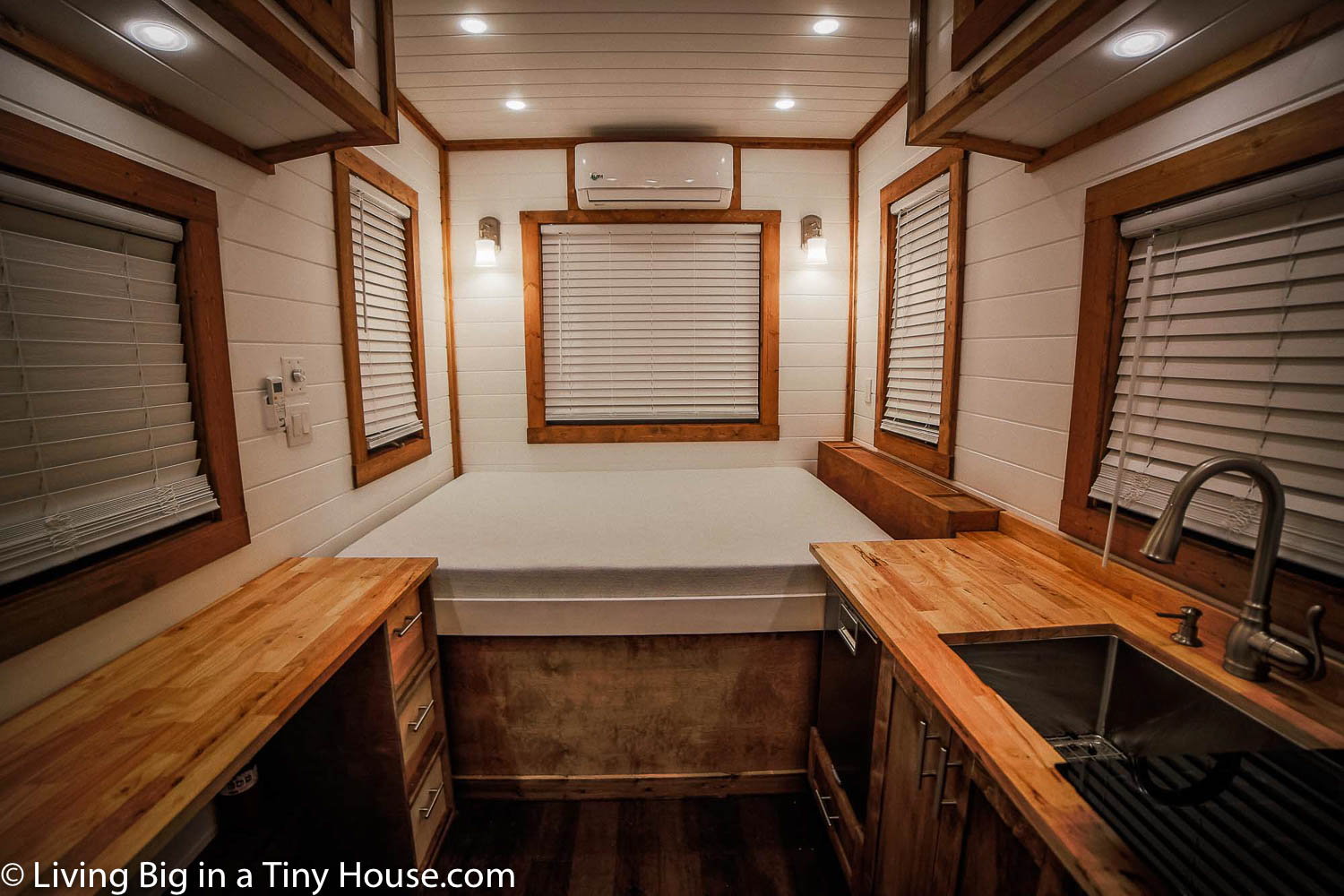 I absolutely could not be happier with this tiny house. The process of building the home was an enlightening, challenging and powerful experience. Mike and the Tiny House Chattanooga team were a dream to work with on this project and not only met, but totally exceeded my expectations for this home, bring my vision to life in more vivid colour than I had imagined. Be sure to watch the full video (above) of this entire project to see much more detail of this build.