• Tiny House
Tiny House With Amazing Rooftop Balcony
Situated amongst the vast beauty of the Mojave Desert, the Peacock tiny house looks right at home. Built by Rob Millar of
Old Hippie Design
, the house is filled with unique design features including an impressive roof-top balcony!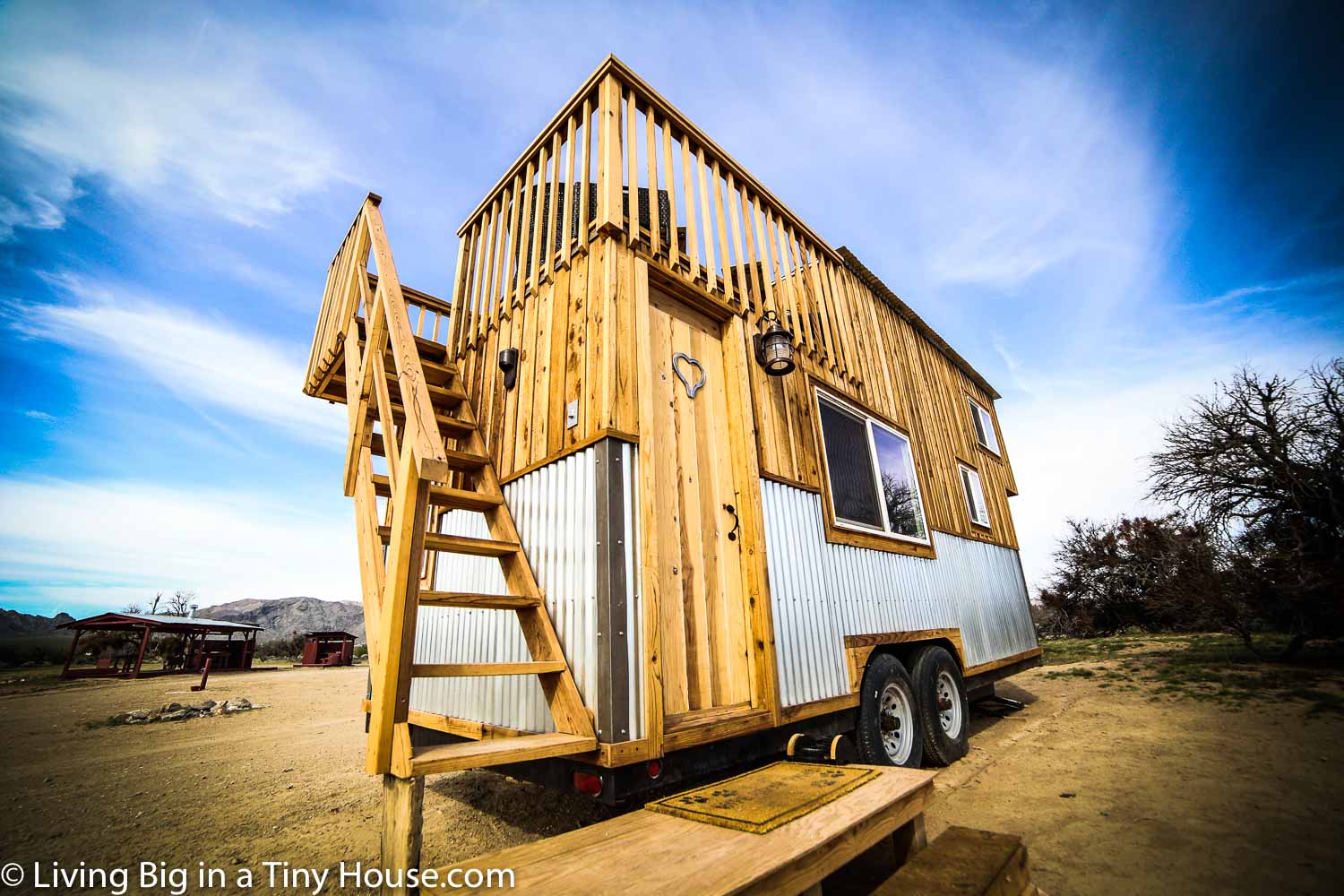 The balcony area is accessible via impressively designed stairs which hand from the back of the trailer. These enable easy access to the rooftop vistas without taking up any internal space inside the home. They also add a very unique visual aspect to the tiny house.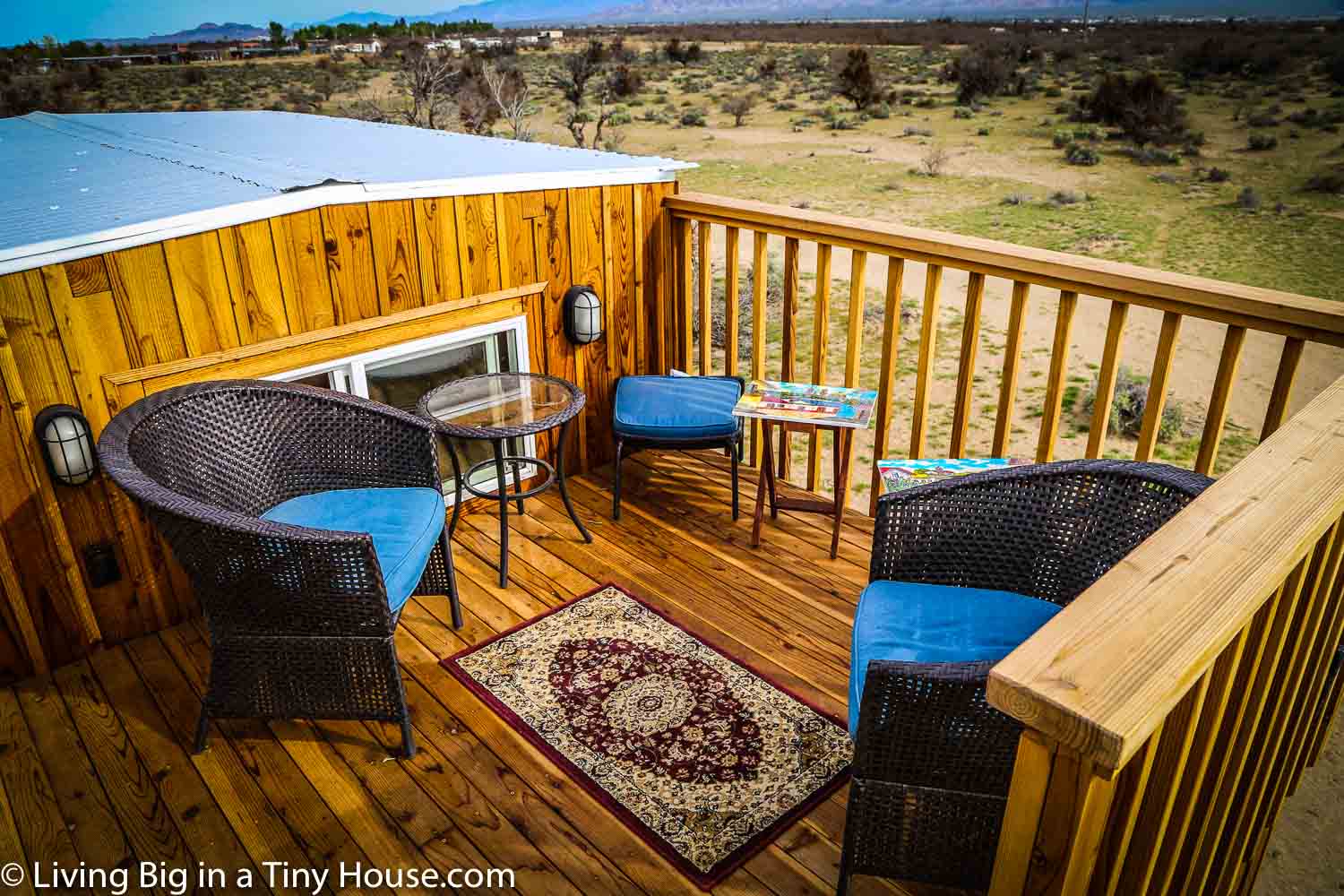 The climb to the rooftop is well rewarded as panoramic views of the majestic desert landscape expand before your eyes in 360 degrees. The balcony truly allows the home to capitalise on it's unique and beautiful location.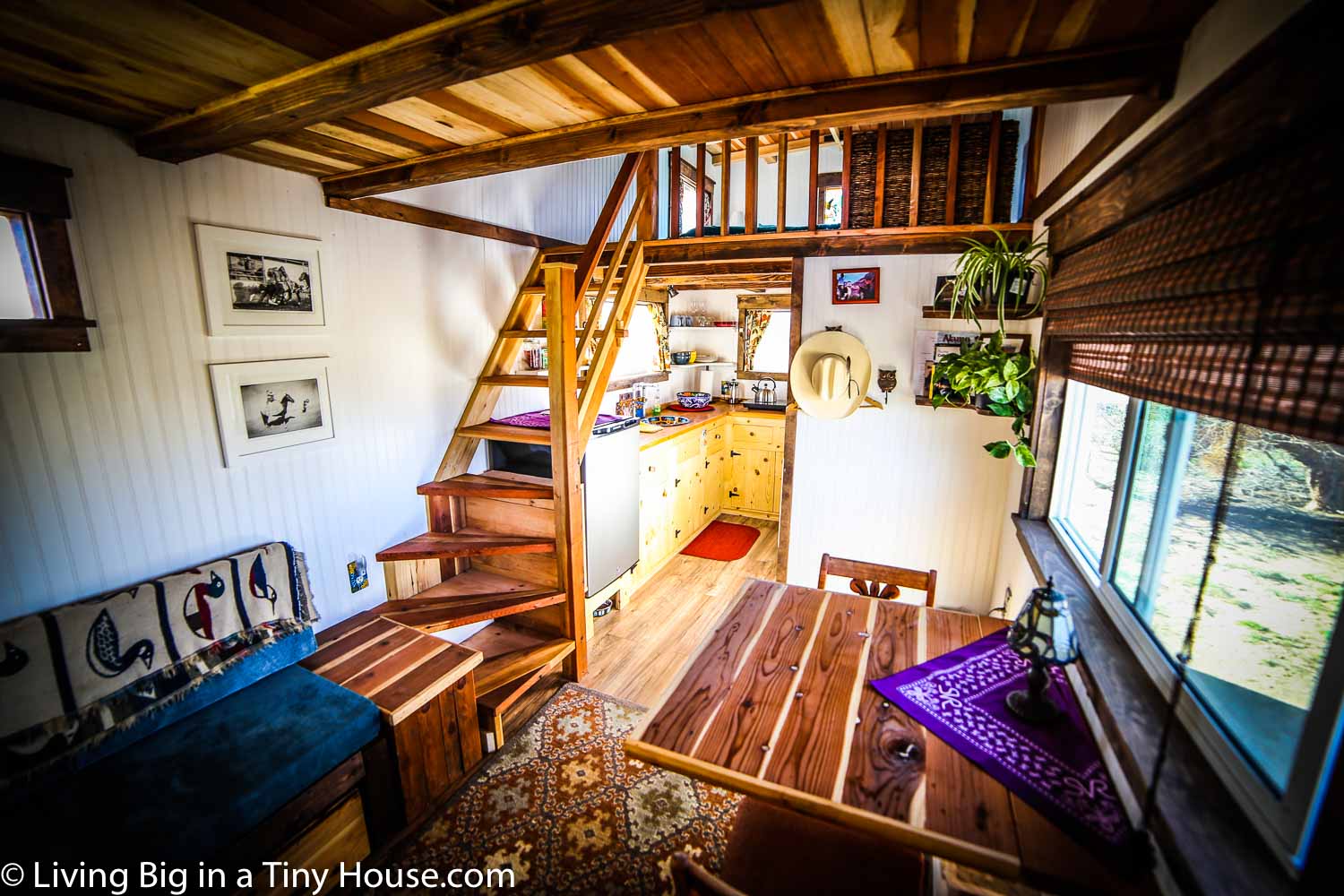 Inside, the home is styled with a certain south-western flare, including many hand-crafted items from Mexico. The home has a relatively classic tiny house layout, yet still manages to pack in a lot of it's own character. A table and chairs sits by a large window and again offers stunning desert views as you sit down for a meal.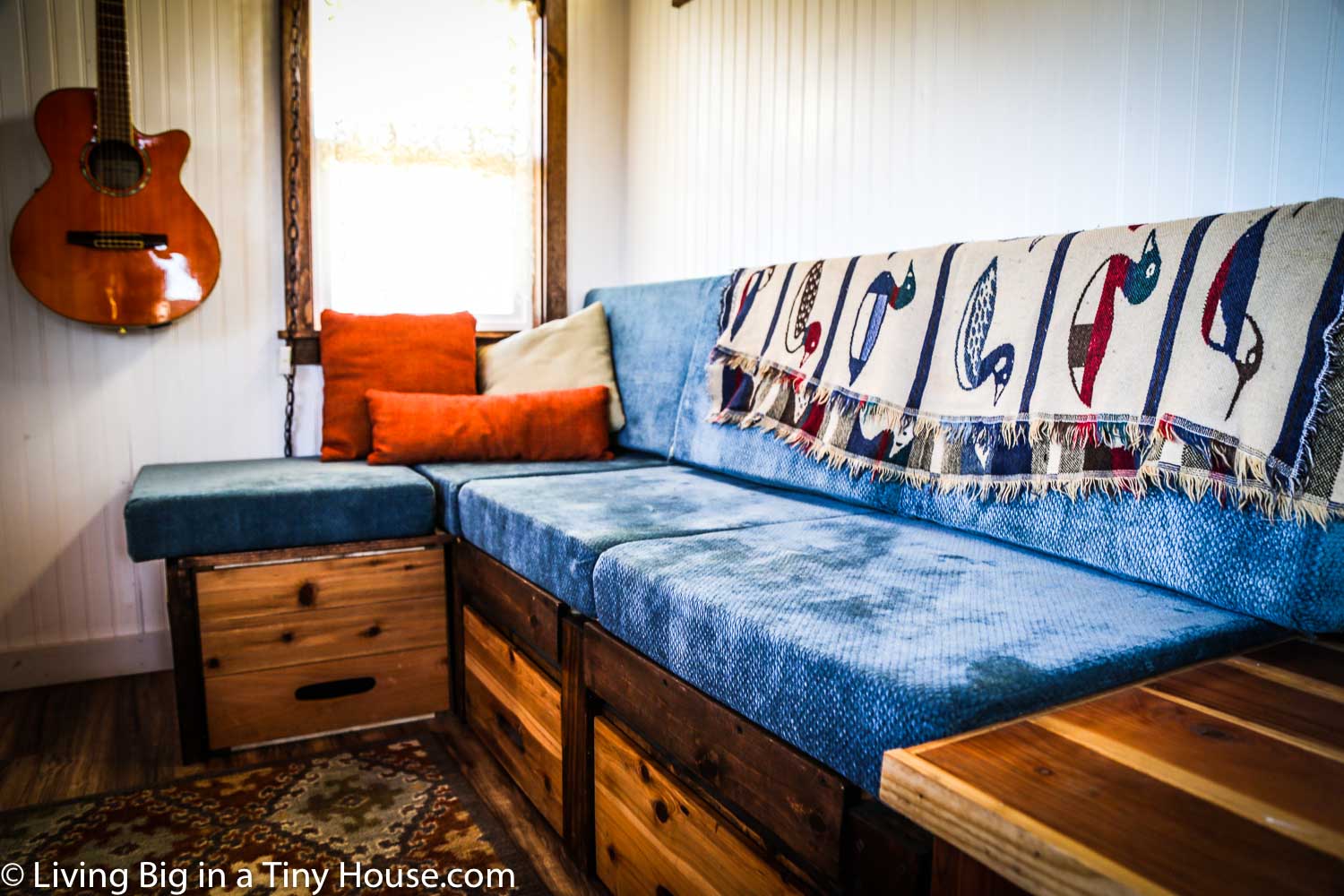 The sofa is filled with storage space, and also extends easily to become another bed. The home is capable of comfortably sleeping 3 adults, or a family with several young children.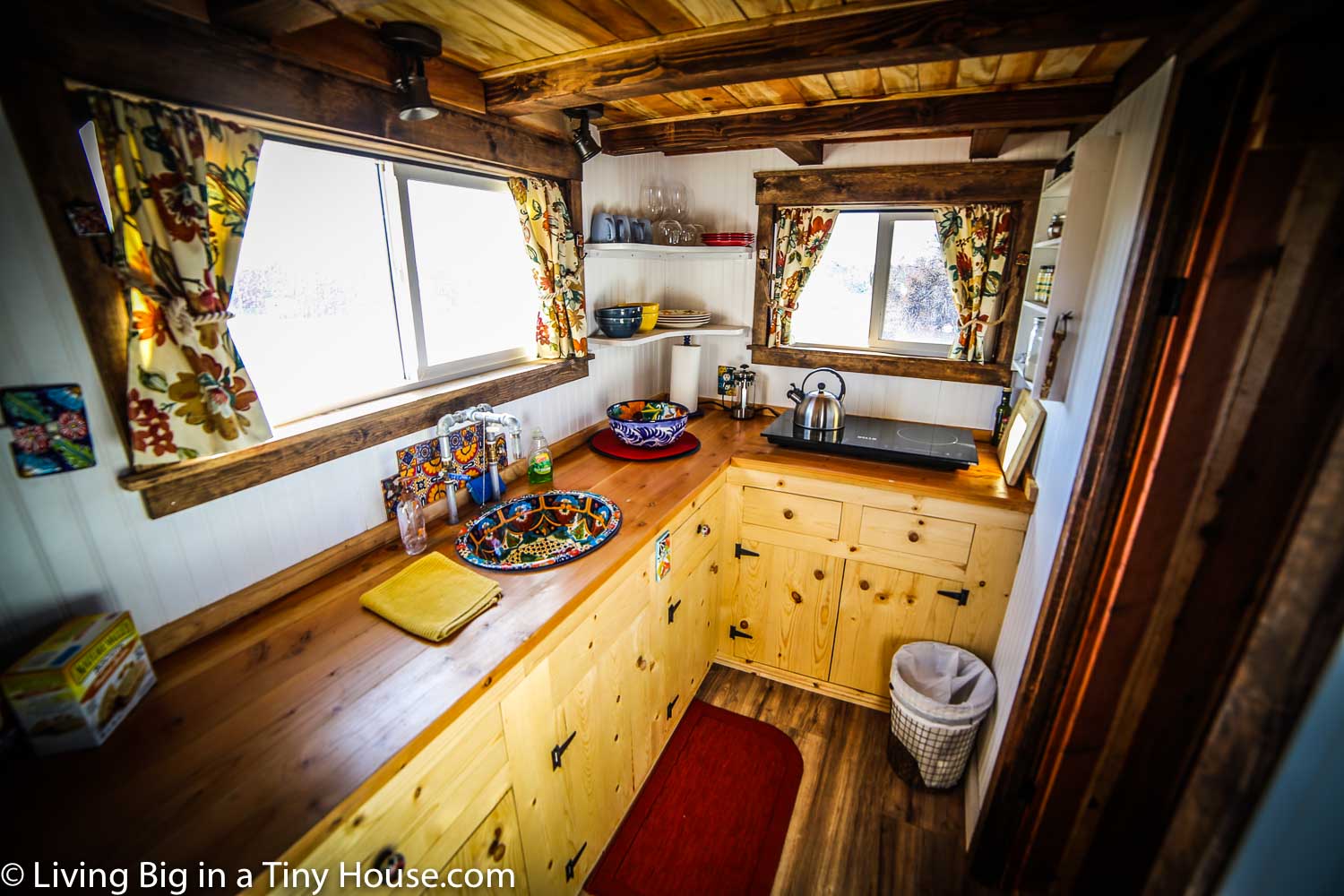 The kitchen is styled with pops of colour which come from the Mexican ceramics, including a feature sink. The only item in the home which couldn't be considered rustic is the induction hob, which offers a practical and clean cooking solution.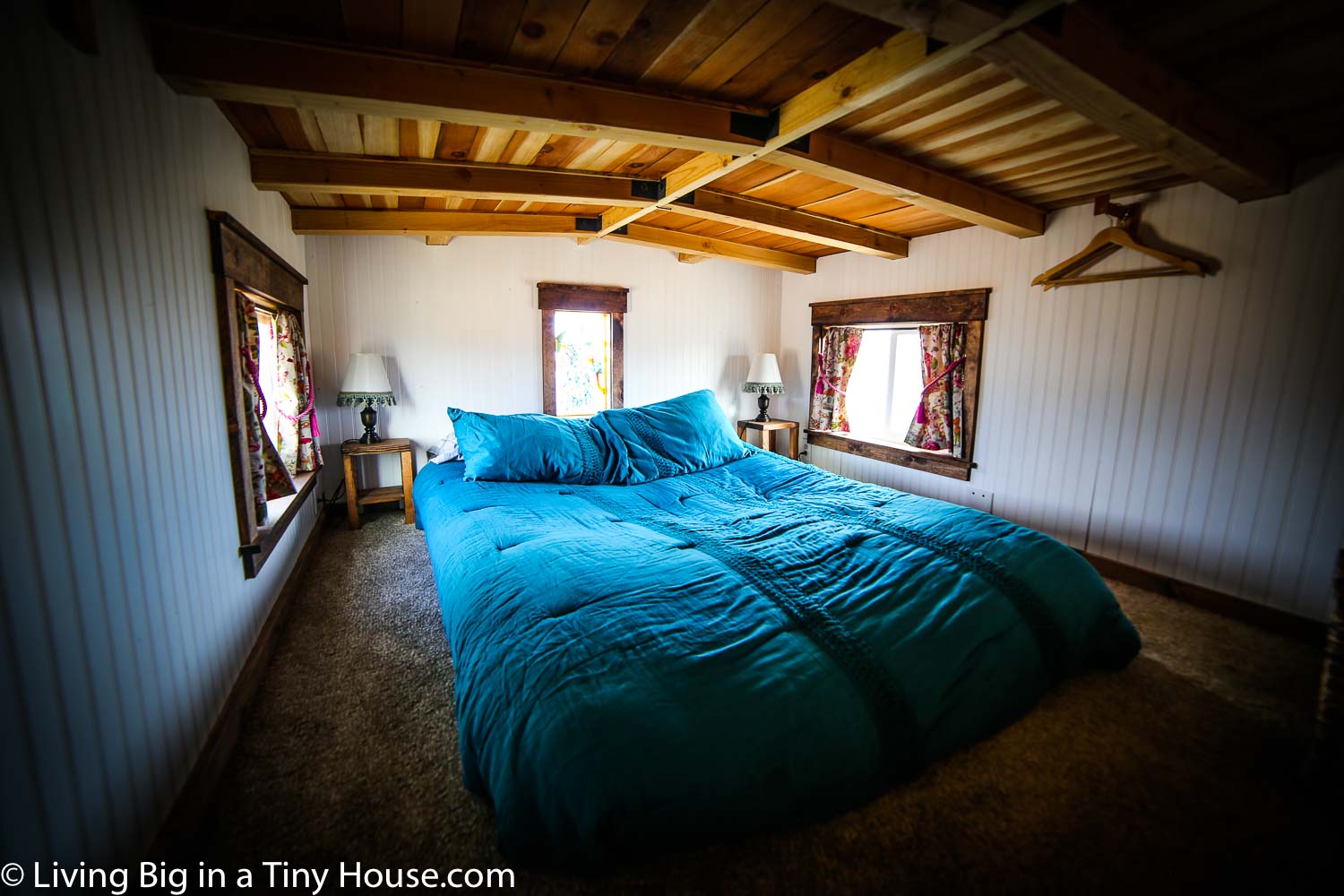 Upstairs the loft space is comfortable and has been designed to maximise the available space. The exposed rafters not only create a lovely visual feature but allow for additional head-room.
The Peacock Tiny House is available for rent now on AirBnB. If you're considering a trip to the Death Valley area, this is certainly a place which is worth checking out.