• Tiny House
A Tiny House For Tall People
If you're a tall person, you probably find the idea of living in a tiny house extra daunting. If the home is designed well though it can be even more comfortable than a regular house. In this video, we explore the tiny house of one young Canadian couple who are both over 6ft (183cm) and have built a tiny house fit for giants.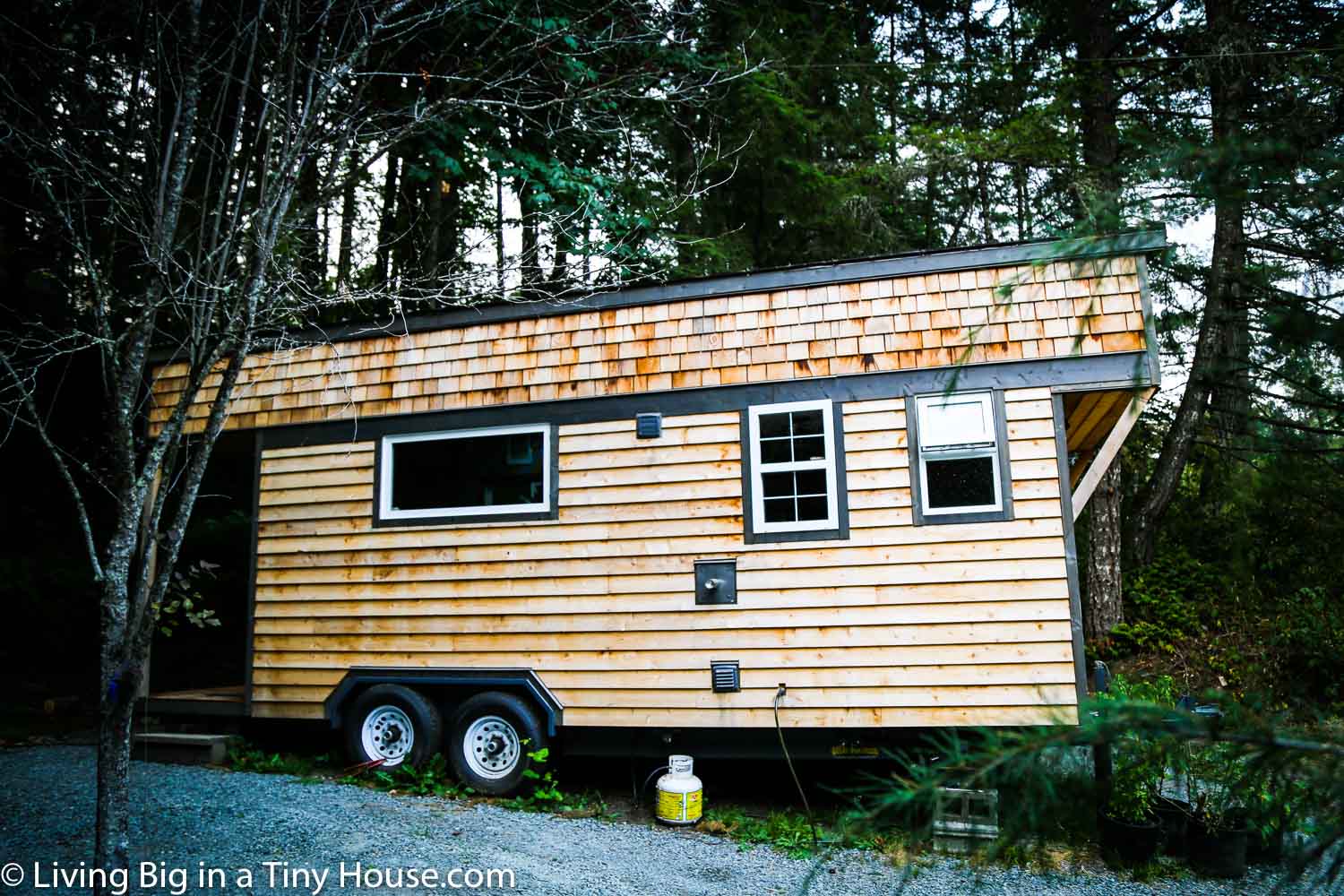 The outside of the home is simply stunning. Built with a mixture of cedar weatherboards and shingles the two lofts are extended over the trailer base to provide more space in the upstairs area, also allowing for more head-room to be created in the central part of the tiny house.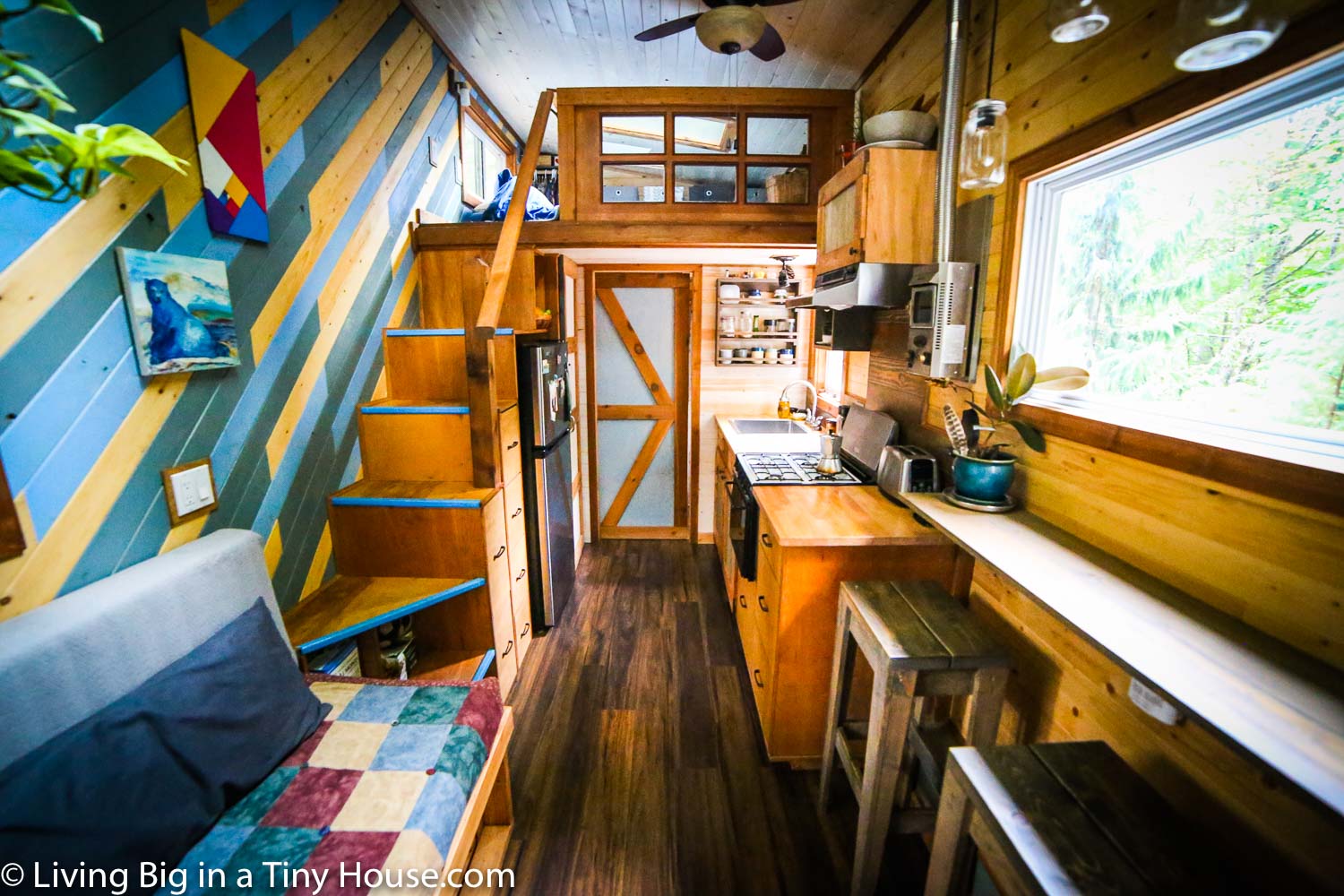 Once inside the tiny house, you're immediately greeted by an explosion of colour from a cleverly designed feature wall. The diagonal angle of the wood and bright paints not only help to create a visual feature in the room but also encourage your eyes to move upwards creating a greater sense of space in the home.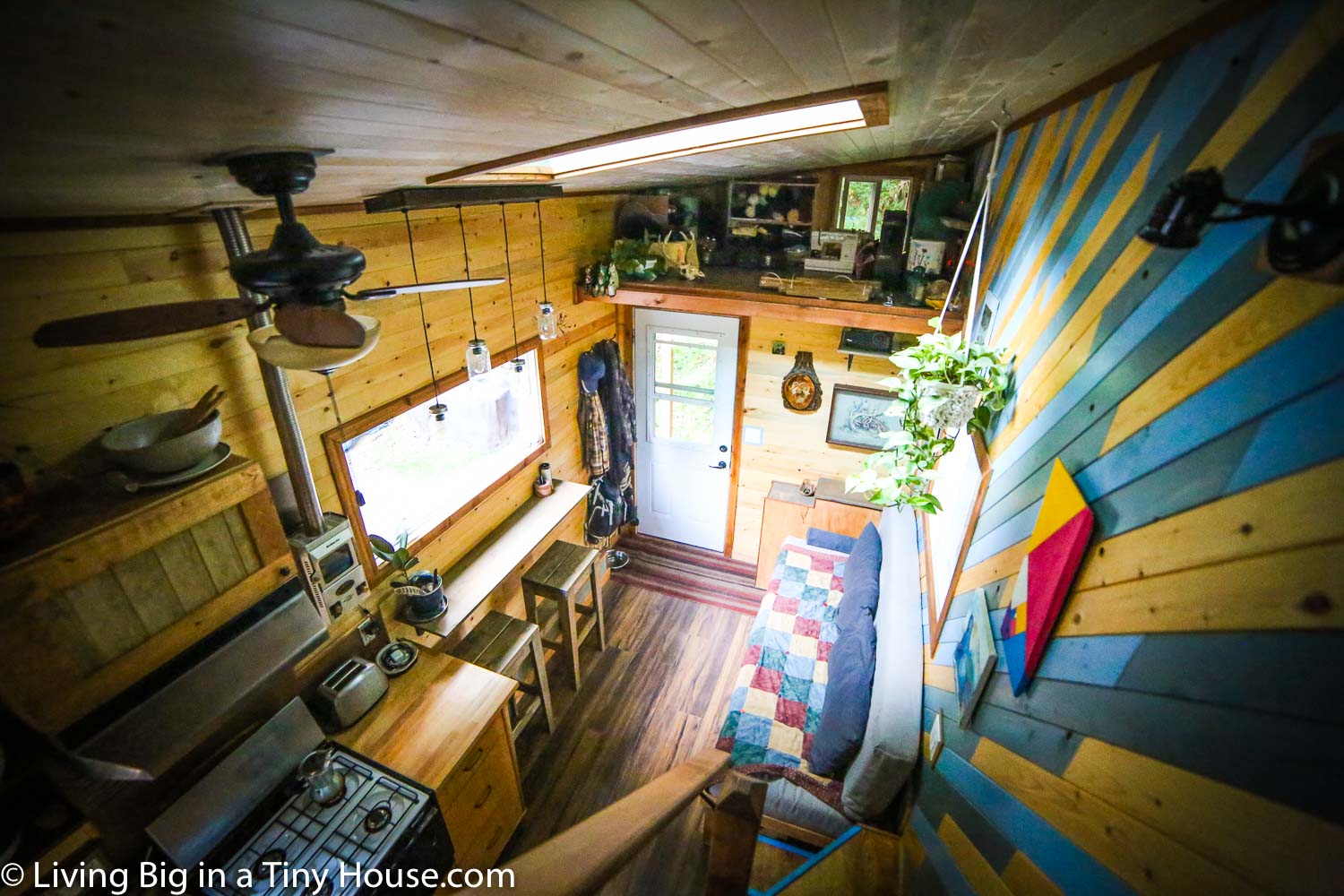 It was incredibly important for Dylan and Julie to not feel cramped inside the space and for this reason they tried to maximise the vertical area inside the tiny house as much as possible. Extending the storage loft out over the trailer helped to not only create a covered porch over the entrance way, it also enabled them to enjoy the full height of the tiny house in the great room area where most of the time in the house is spent.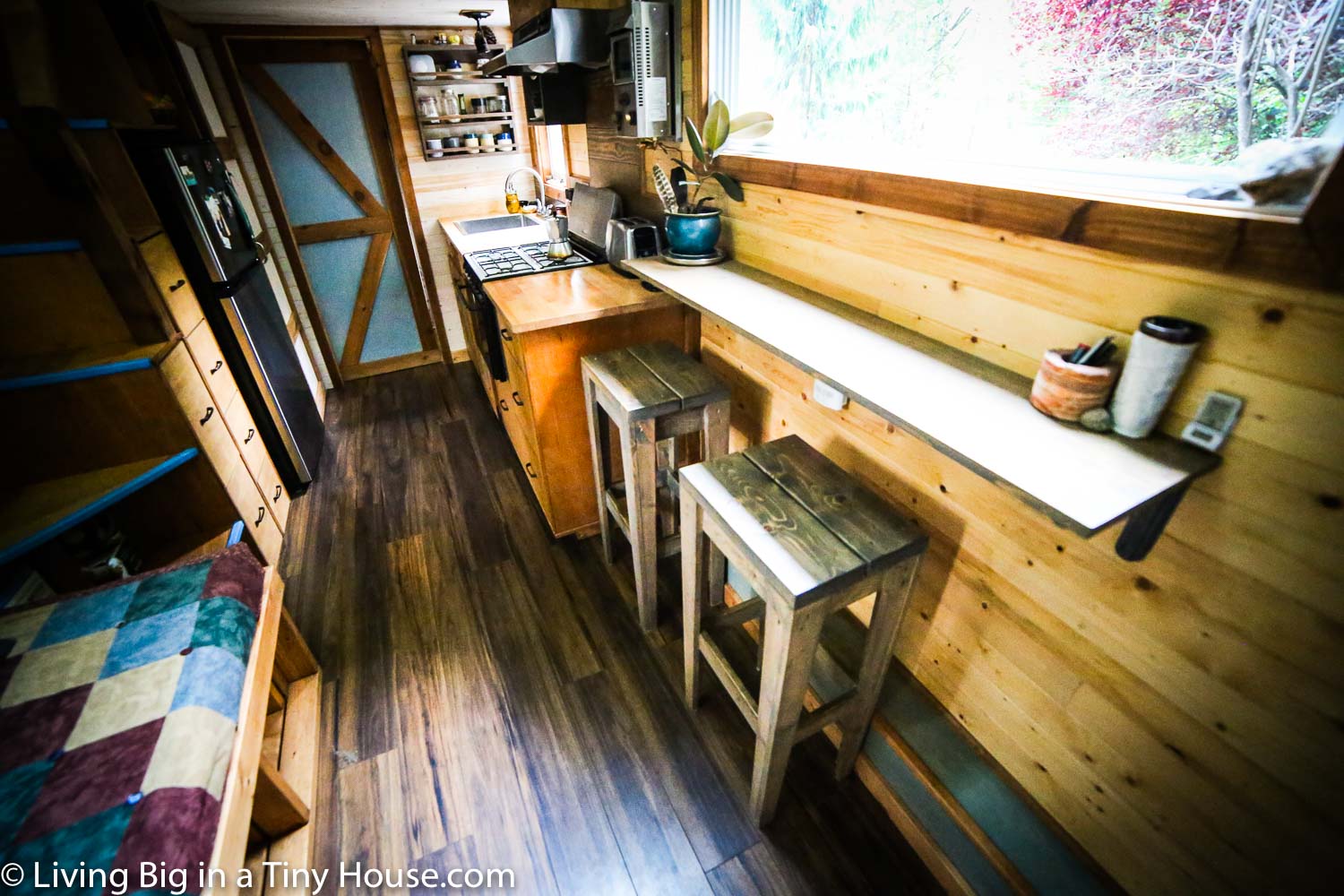 Tall people everywhere will know the pain of benches and kitchen counters which are too short. Thankfully, tiny houses are most often custom built for, or by their owners which enables a great level of customisation to be possible. In the case of this couples home, all surfaces have been raised to be higher than normal, which means this tall couple are able to fit more comfortably in their custom tiny home, than in a regular larger space.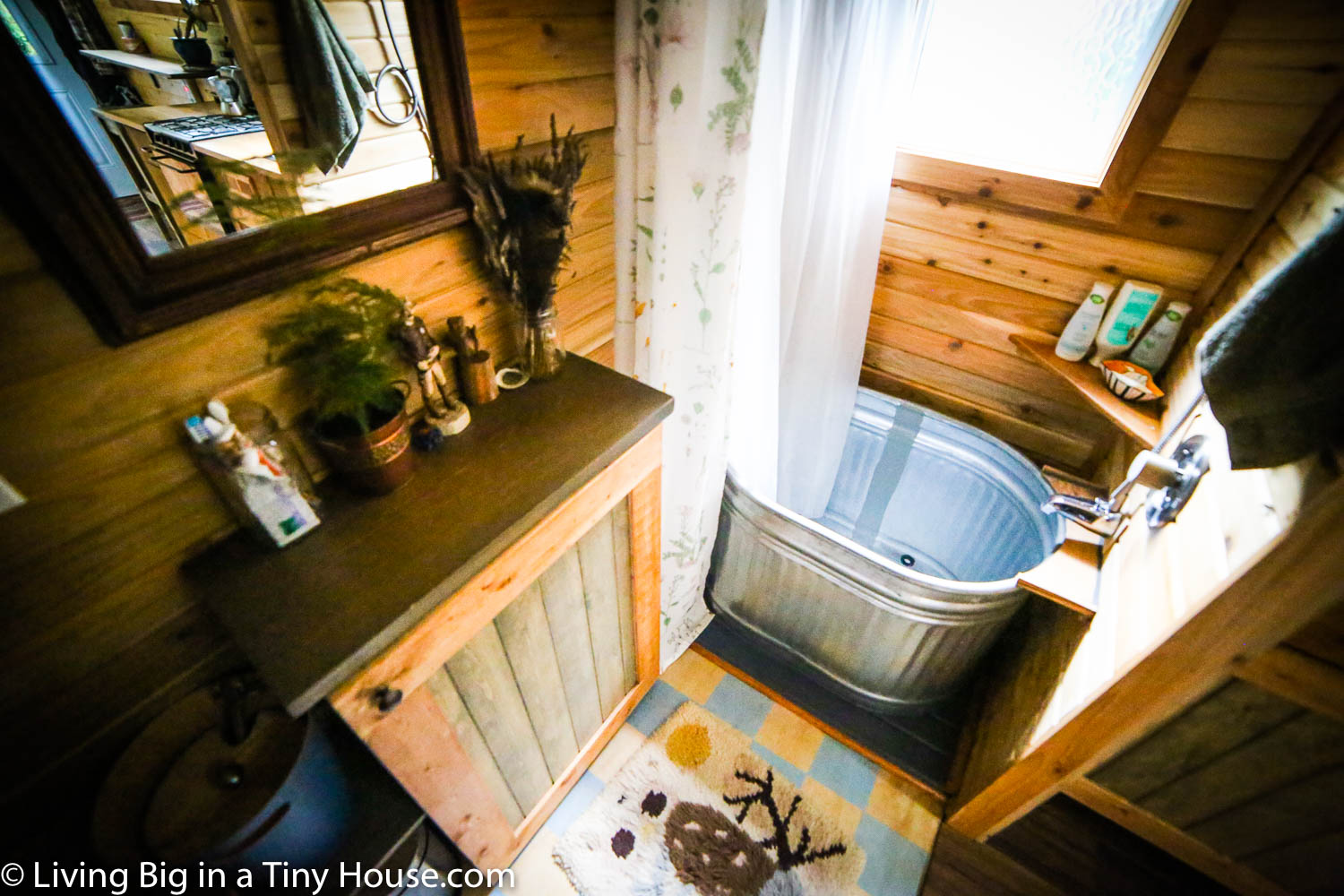 Through the kitchen and into the bathroom an old horse trough has been repurposed into a shower. The couple use a composting toilet in their home and the bathroom has been constructed as a simple yet beautiful and functional space.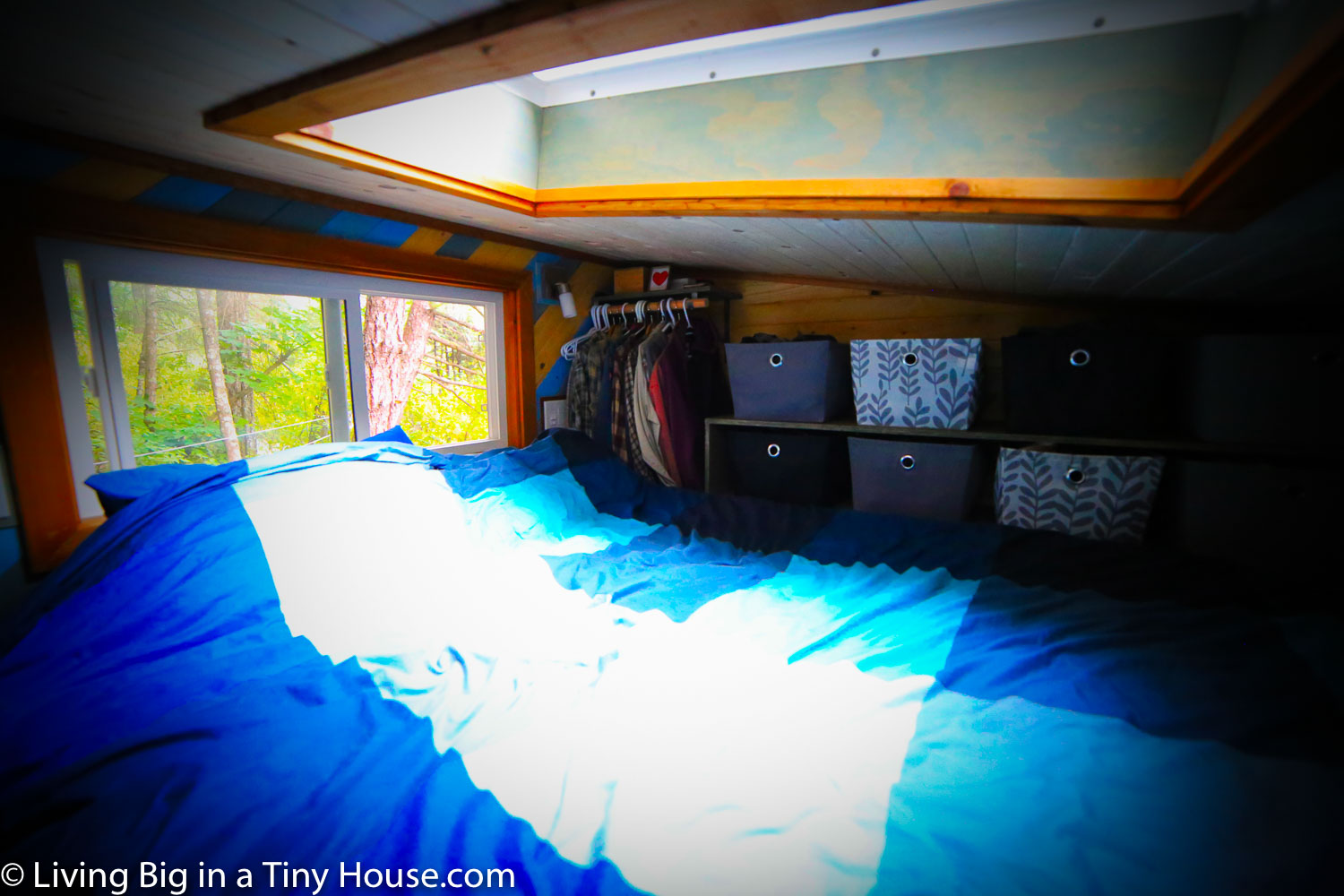 With priority given to the downstairs area in order to maximise head-room throughout the home, the sleeping loft is a little bit less spacious than in some other tiny houses. That being said, it still provides enough space to comfortably sit in bed and read and the skylight overhead helps to prevent any potential feeling of being in a confined space.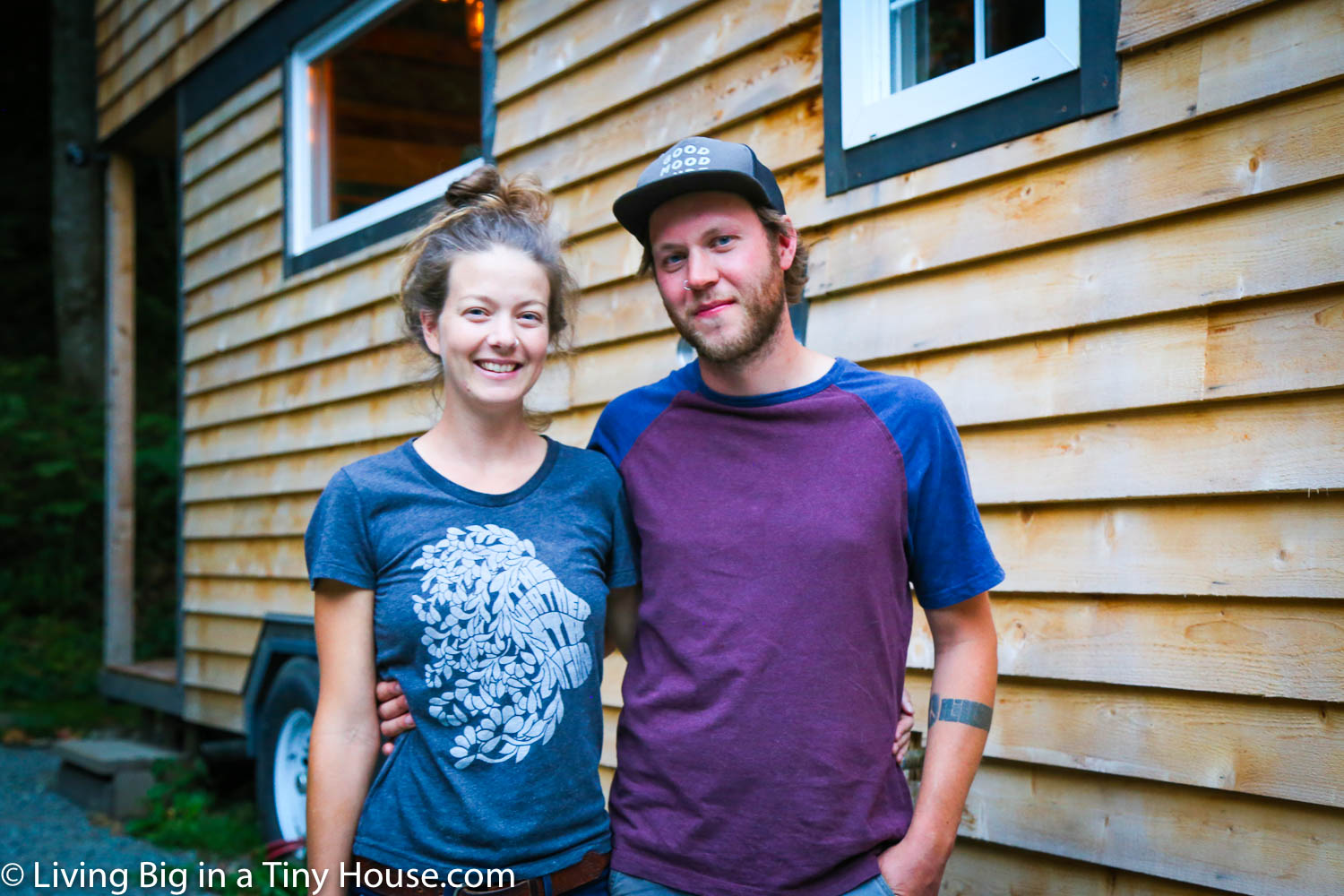 Dylan and Julie have done an incredible job with their DIY, custom tiny home. This place is a wonderful example of how building a small home custom to your unique needs can truly allow the space to work for you. For this couple, it means that they now own a beautiful home which perfectly encapsulates their lives. Be sure to watch the full video tour of this home (above) to learn more about this wonderful space and this couple's unique story.