• Tiny House
Caravan Converted Into Stunning Tiny House For Only $1000!
Receiving an eviction notice is a terrible thing, especially when you live in a city like Boulder Colorado which is well-known for it's fast increasing rent prices. For natural builder Corwin Mandel though, the occasion marked an opportunity to begin building his own tiny house on wheels.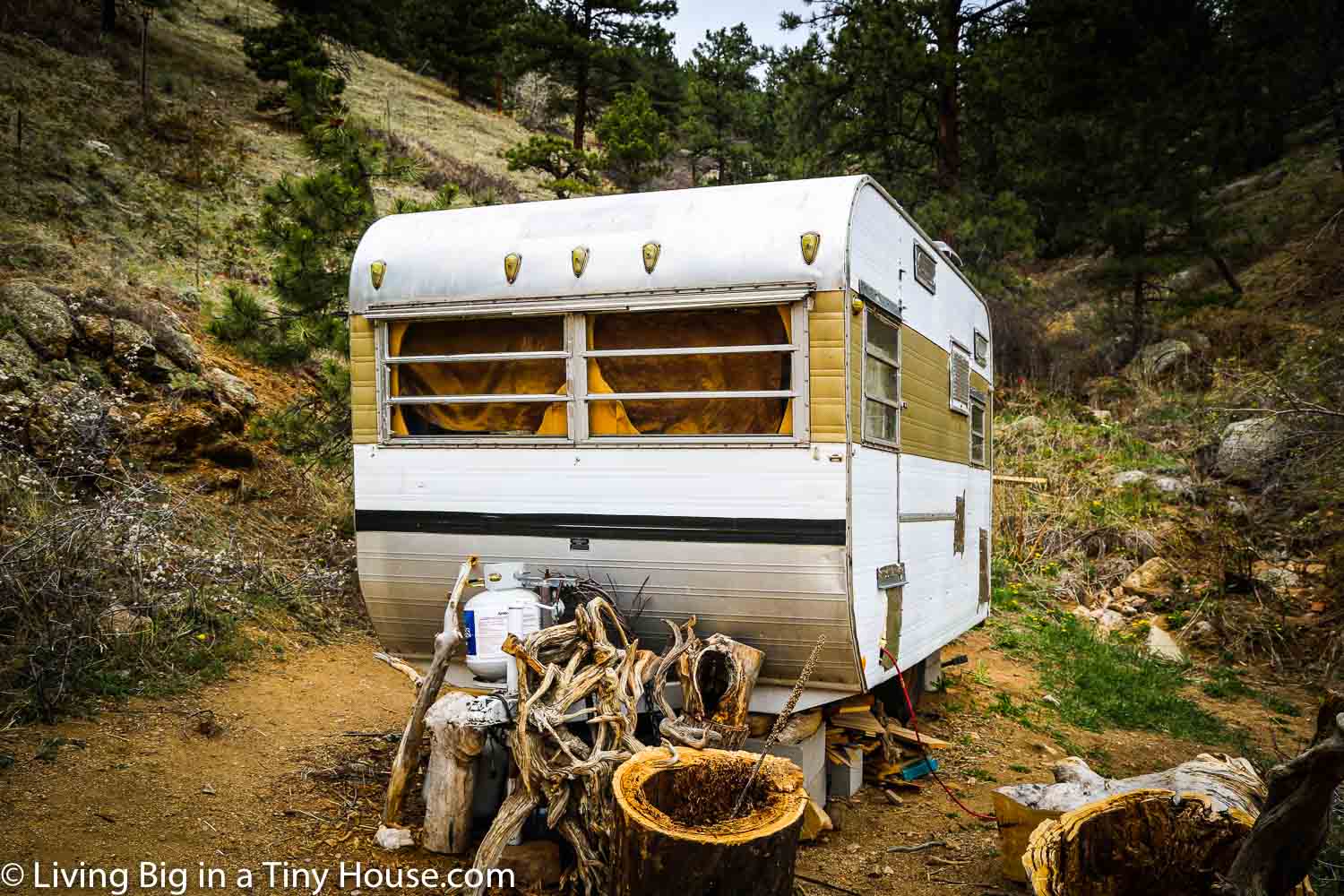 Corwin's home lies within a converted old caravan which he already owned and was planning on renovating. As a natural builder, he had been collecting wood and materials from the forest as well as job sites for some time and used predominantly what he had on hand for the transformation of his tiny home. From the outside, you could say that the caravan looks a bit run down, but the transformation on the inside is out of this world.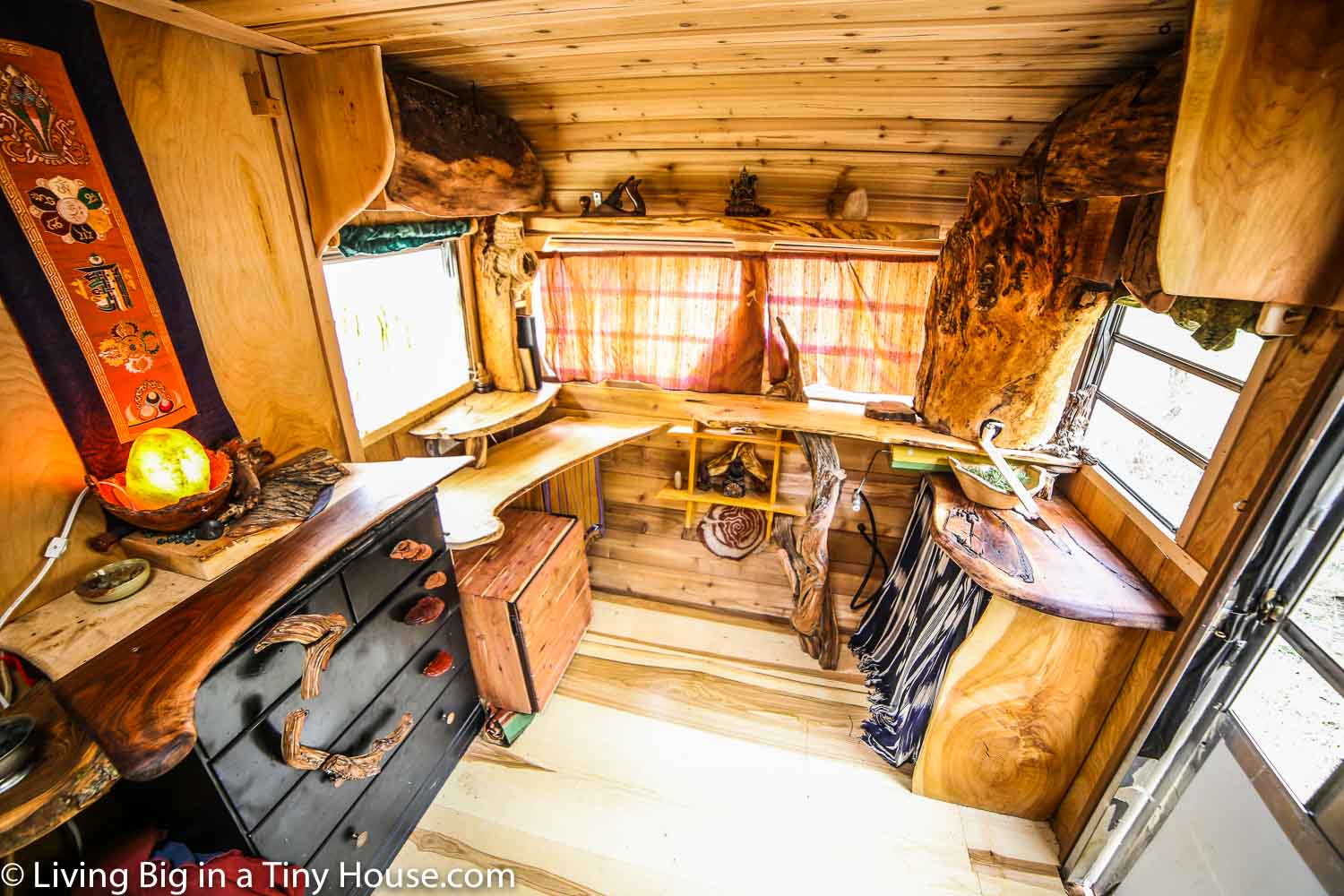 Inside, the home could easily be mistaken for a work of art. The organic shape of much of the wood has skilfully been used to compliment aspects of the home, such as a log which has been hollowed to fit the water container and even unique accents such as the reishi mushrooms which have been transformed into unique handles for the draws.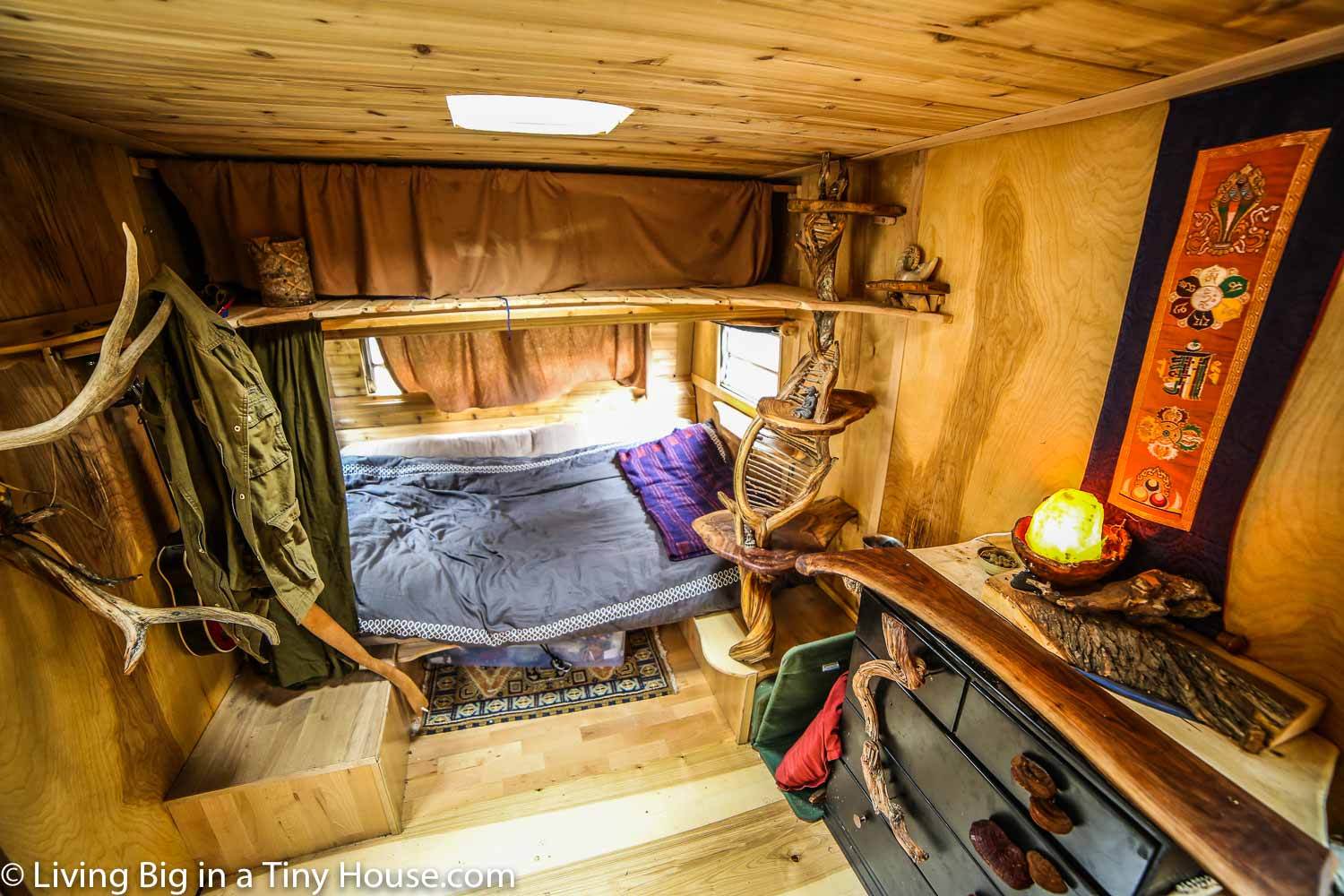 When designing his tiny house, Corwin delved deep into the idea of creating a warm, comforting and nurturing environment. As someone who spends most of his time outside and in the forest, he wanted to create a true feeling of a safe-haven to come home to, going so far as to refer to the house as a "womb space".  To take this idea even further, he has even created characterful additions such as a pulley system, which lifts the edges of the bed in to make you feel more hugged and supported.
Amazingly this home was constructed in only 10 days by Corwin with a couple of days help from his father. As for the budget of the home, it's rather hard to believe. Thanks to the use of reclaimed and natural materials from the forest, this home was completed for only $1000.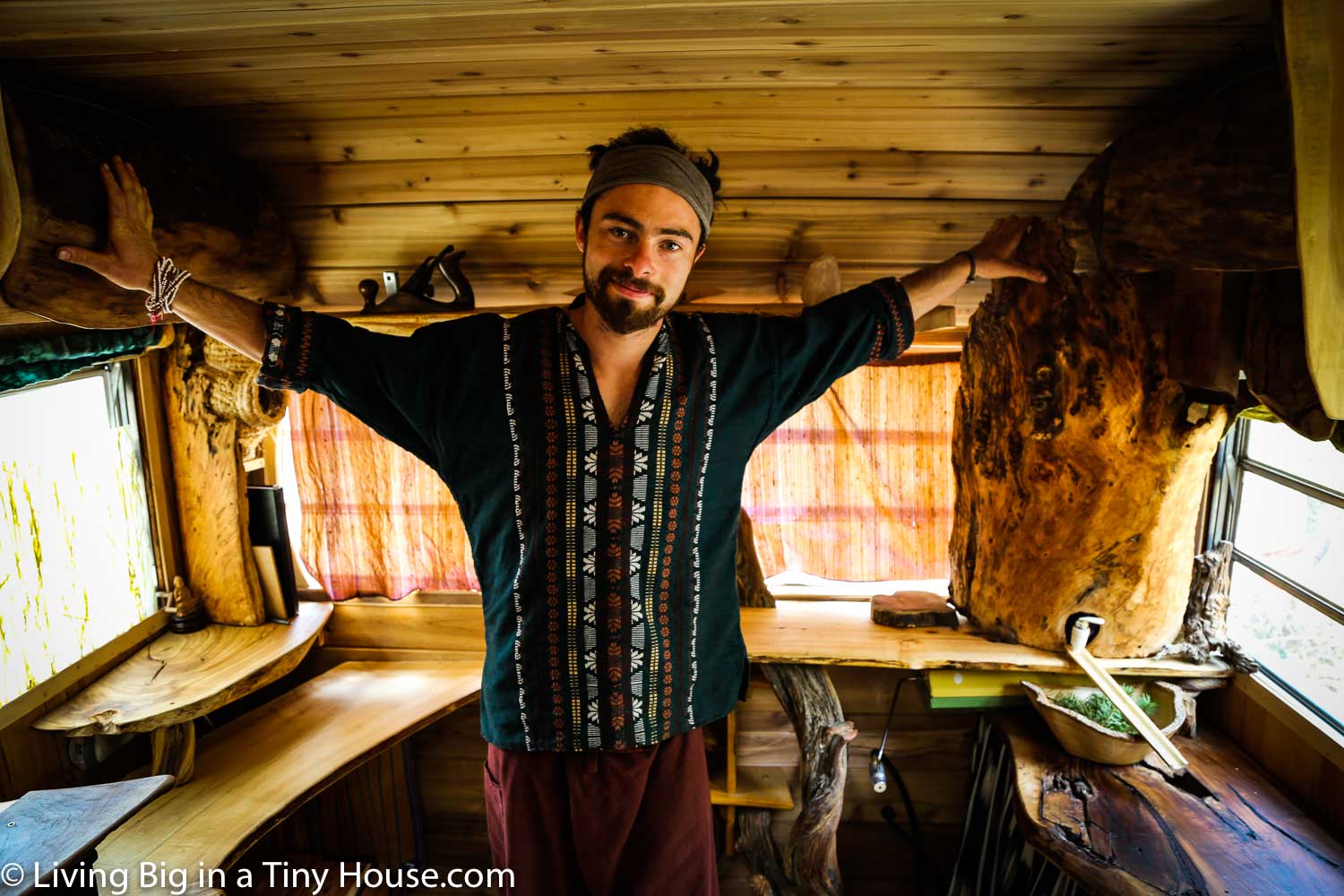 Corwin is a truly creative soul who is dedicated not only to building unique and beautiful structures, but also to teaching and empowering others to do the same. Through his business Healing Earth Structures he offers not only natural and tiny house building services, but also workshop opportunities.