• Tiny House
Minimalist Living in a Dream Tiny House
When Tamara and Sean felt that their stuff was starting to own them, they began a downsizing process which eventually lead to them building and moving into a dream tiny house on wheels. This inspirational couple have been living in their home for a year and are now well adjusted to tiny house living.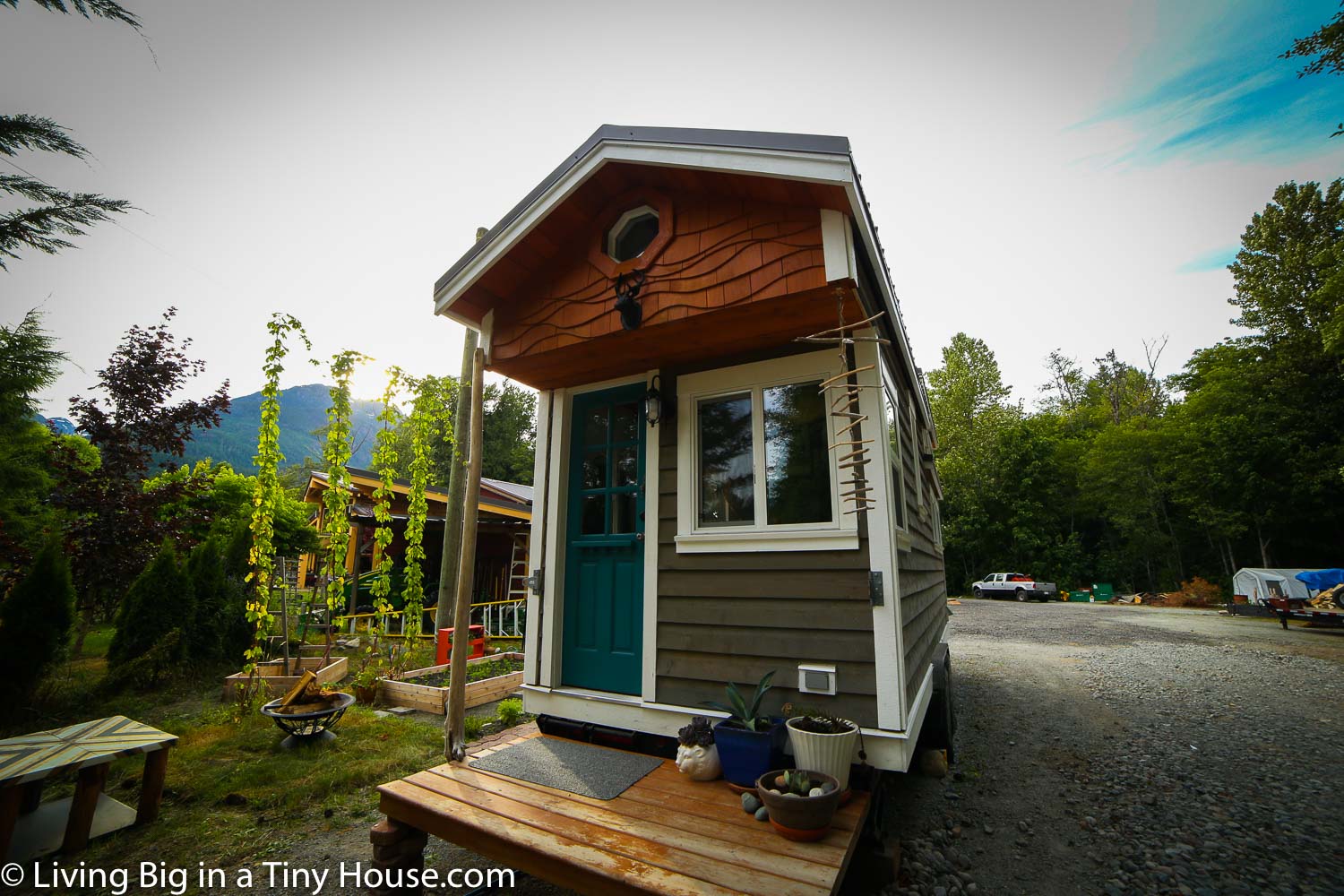 The home is cedar clad and is packed with quirky character. Wavy shingles on the tiny house's exterior gives it a whimsical feeling, while a fold down-deck provides extra outdoor living space.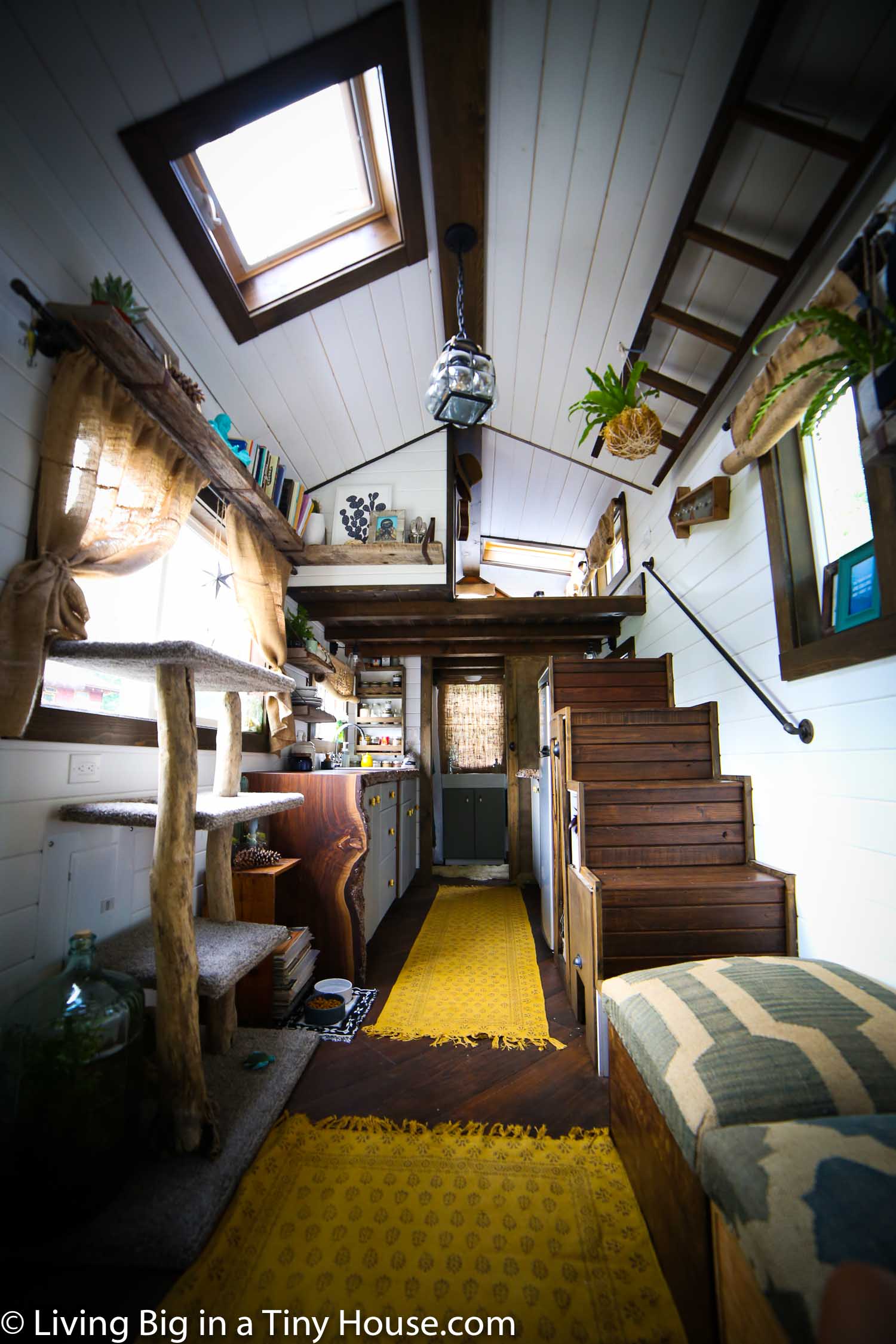 Stepping inside, the home is wonderfully finished with beautiful dark wooden tones offset against the white painted walls. The home has been made into a cat paradise, with a climbing tree as well as a litter box which has cleverly been built into the storage area under the stairs.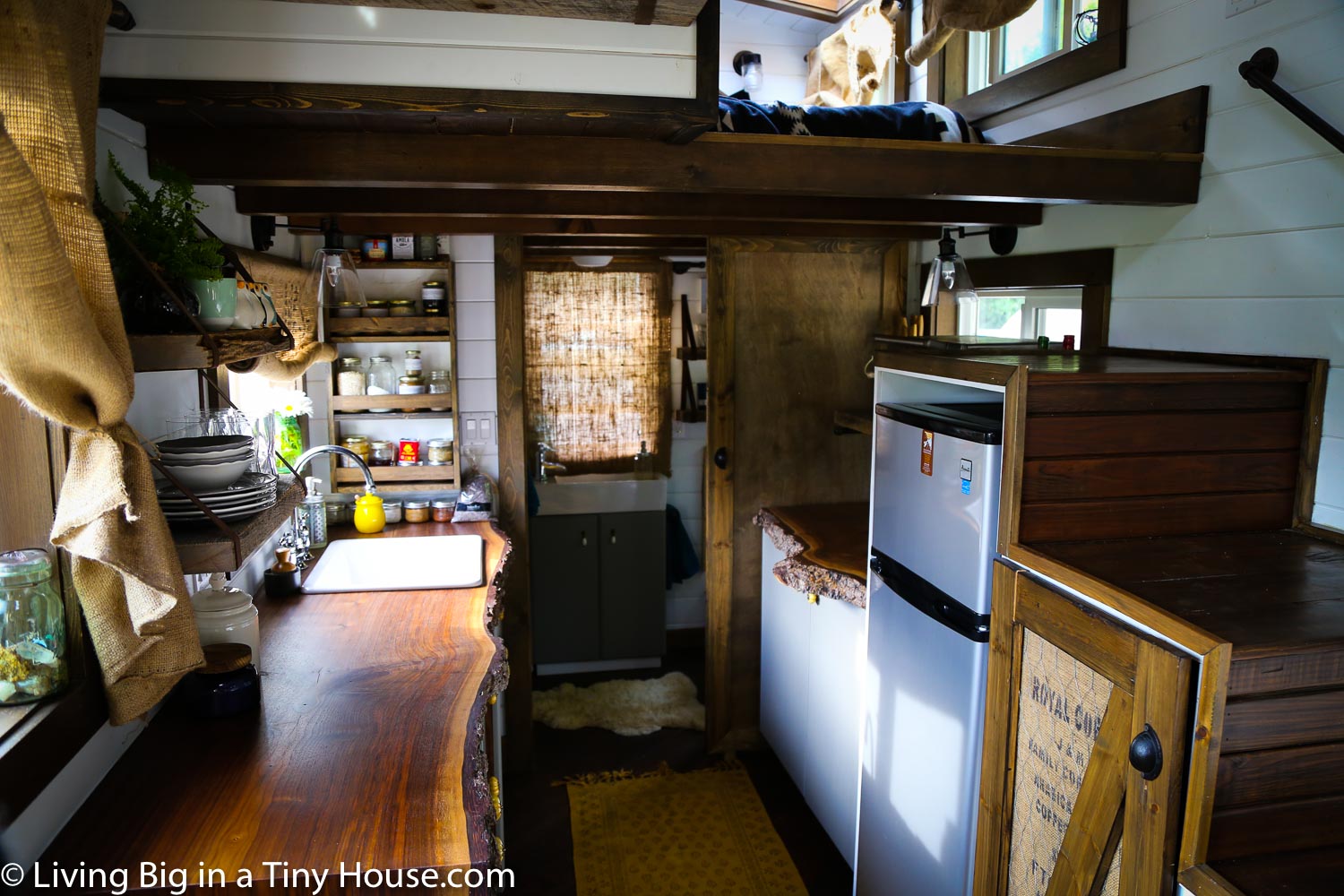 The tiny home's kitchen is wonderful to work in and was an essential feature for Tamara who loves to bake. There is a full sized fridge and ample storage space. The live-edge walnut bench-tops are an impressive addition and turn the kitchen into a stunning area of the home.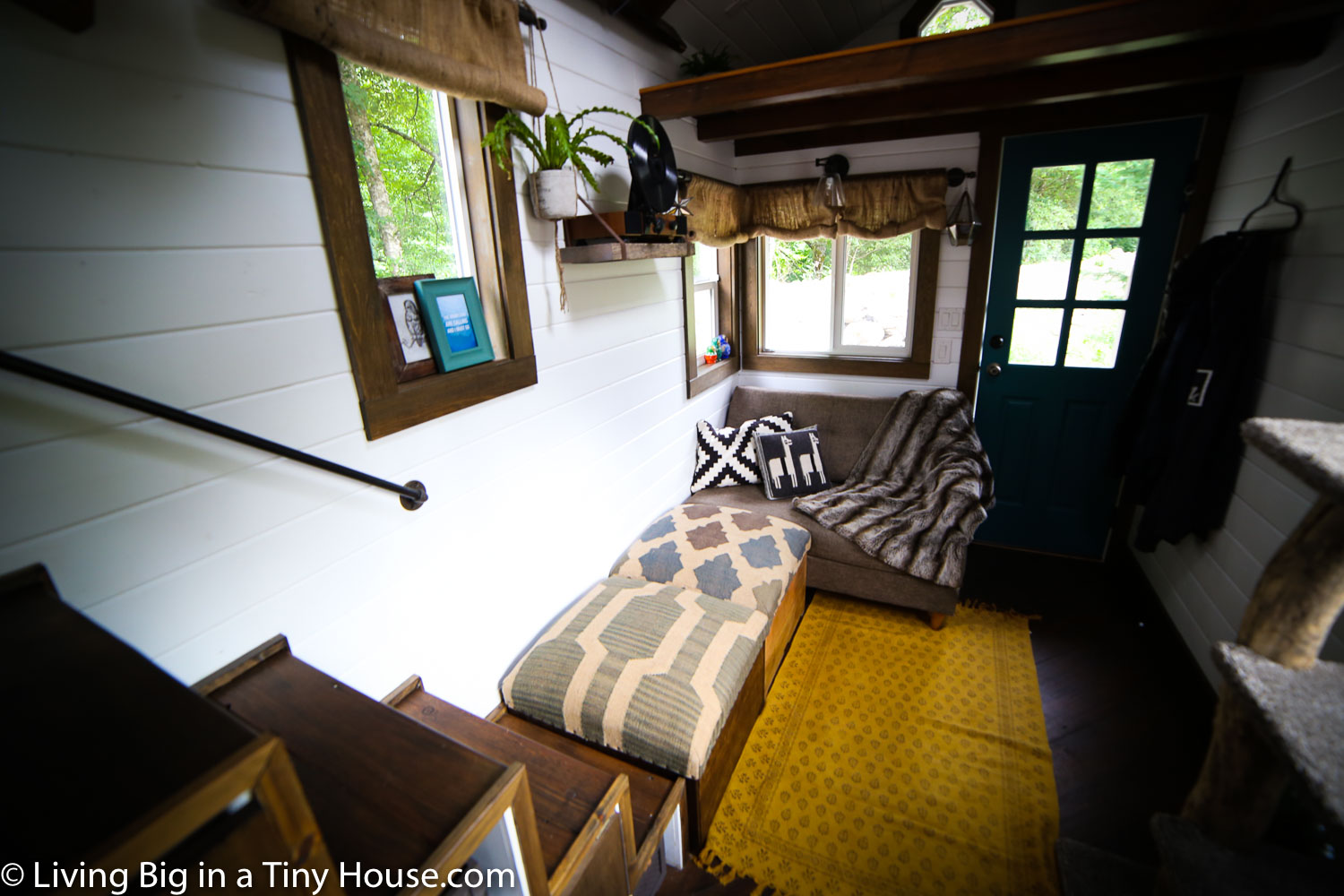 There is a large and welcoming living space with comfortable seating. It was important for the couple to have space to relax as well as entertain guests. The stairs can also double as additional seating when required and are packed with storage space including Sean's wardrobe.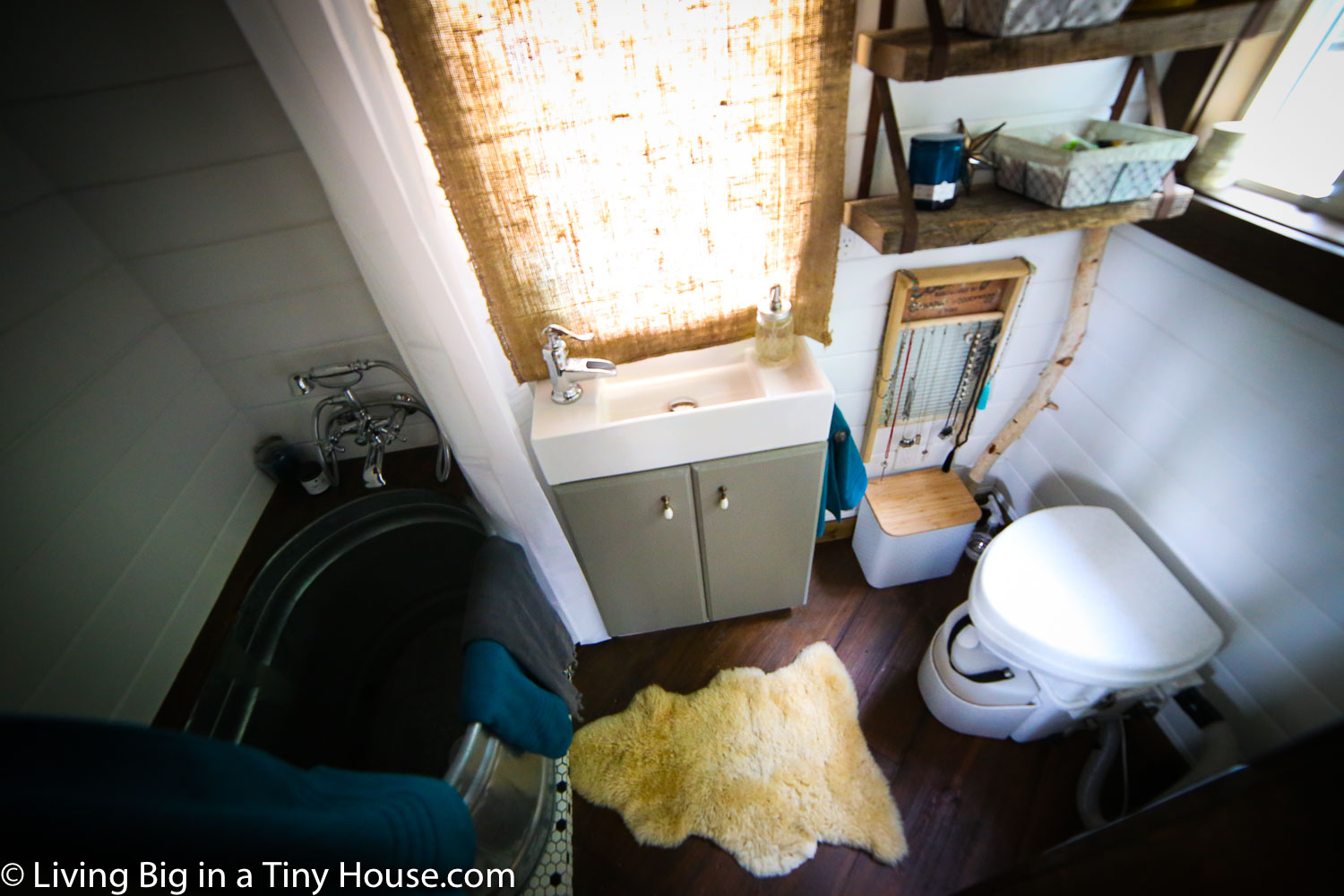 The bathroom was cleverly designed to be able to fit a horse-trough-bath-tub which was another essential item for the couple. A natures head composting toilet  and basin complete the design.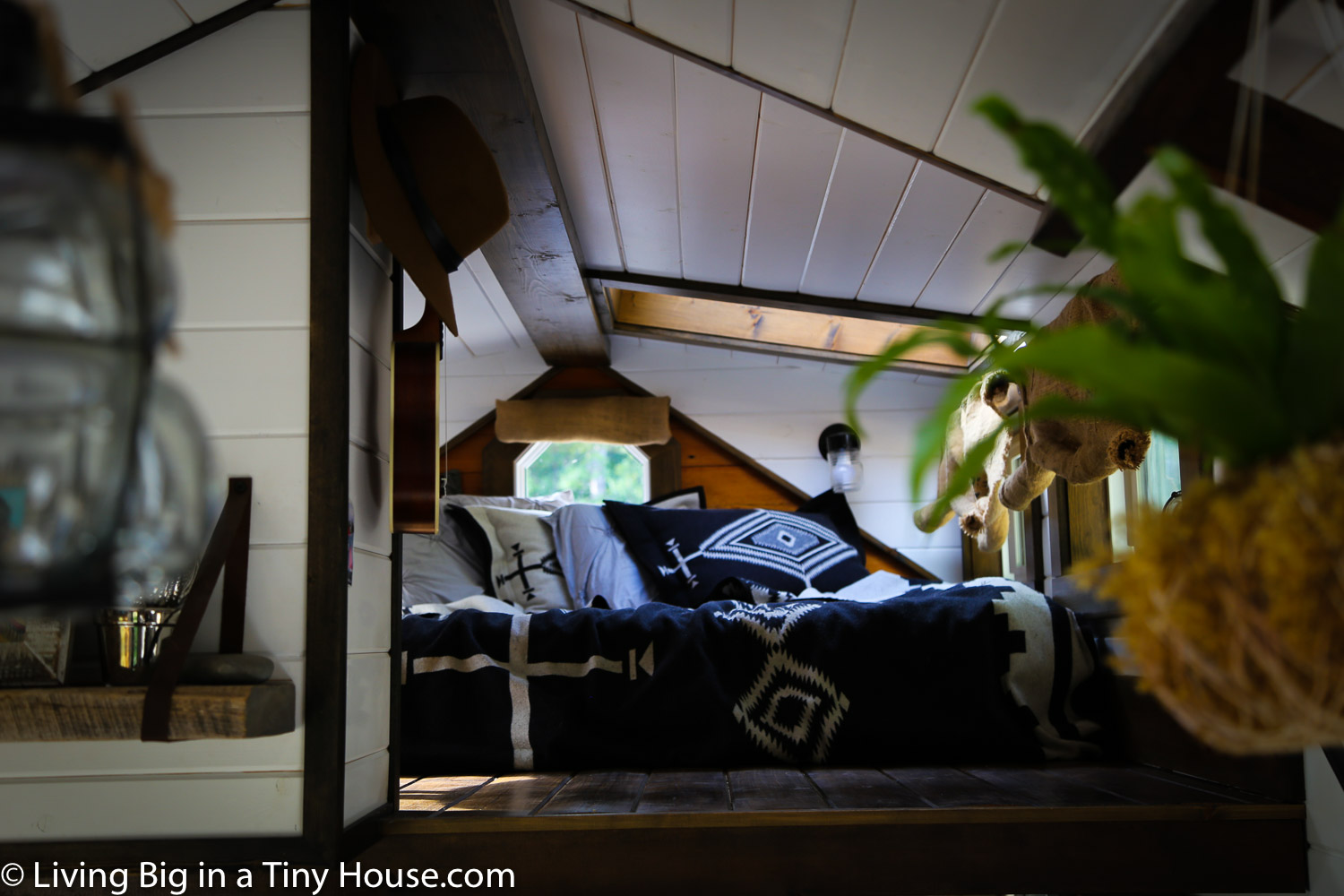 Upstairs, the sleeping loft is light and cosy. A skylight is placed directly above the bed giving the couple a spectacular view of the Squamish skies.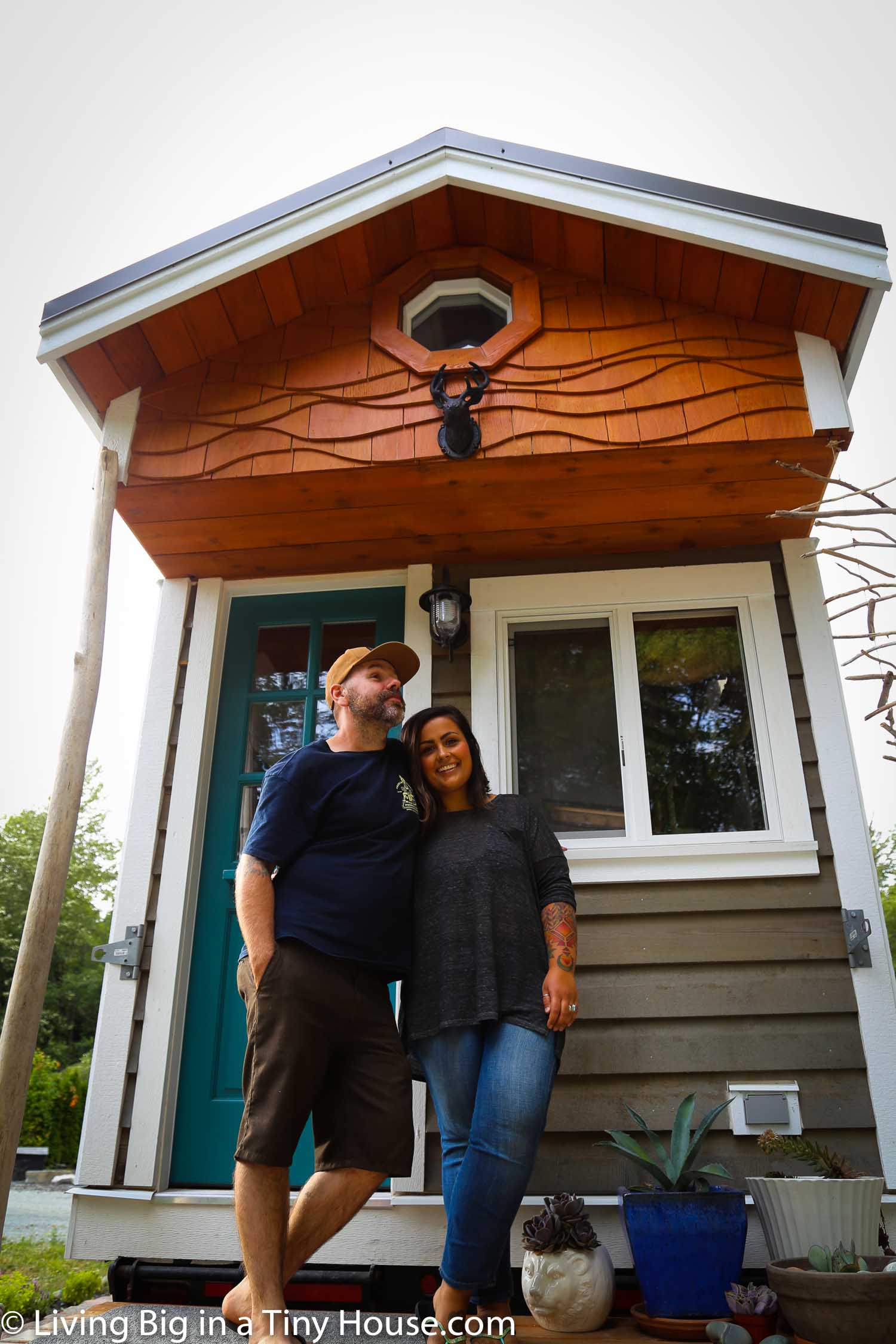 For Tamara and Sean, their favourite aspect of living in the tiny house is the way that it has provided space for their relationship to grow and deepen. Sharing a small space with another person isn't always easy and it encourages the couple to work on their communication. They now plan to live in the house for at least another five years while saving money for whatever their next phase in life will bring. Be sure to check out the full video tour above to explore the full depths of this incredible home.