• Tiny House
Super High Spec Professionally Built Tiny House
Every now and then you come across a tiny house that has been constructed to an incredibly high standard. That's exactly the case with this stunning off-the-grid tiny home, built by ex boat builder and cabinet maker Jeff Hobbs.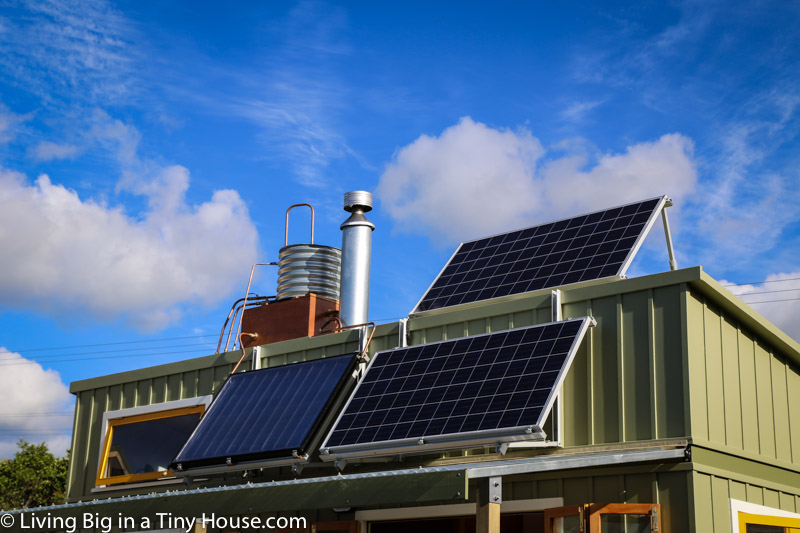 There's no hiding the amount of sustainable technology that has been incorporated into the design of this tiny house on wheels. A 600 watt solar system powers the home, and a solar collector and wood-stove take care of all the water heating. These elements give the home a truly futuristic look.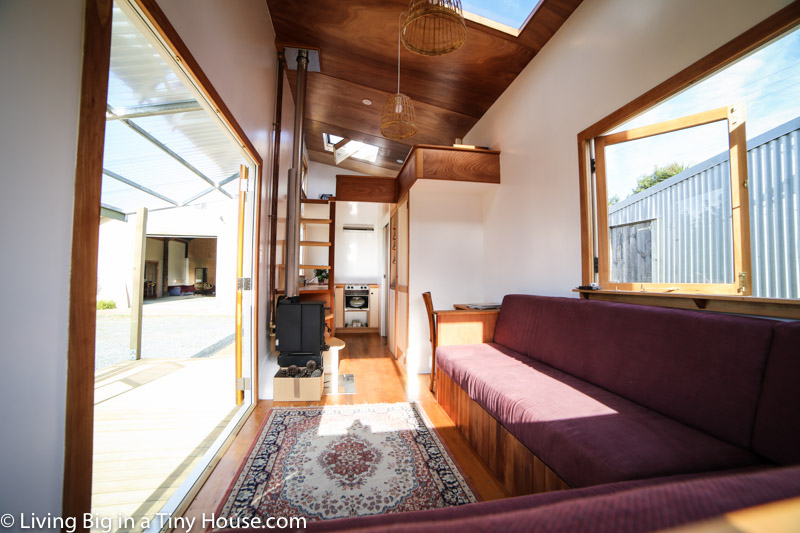 Inside the home, Jeff's experience as a boat builder becomes obvious. The home is crafted to an exceptionally high standard, with high quality materials. The home is packed with storage and has many clever space-saving features, such as the downstairs sofa which can be transformed into a double bed.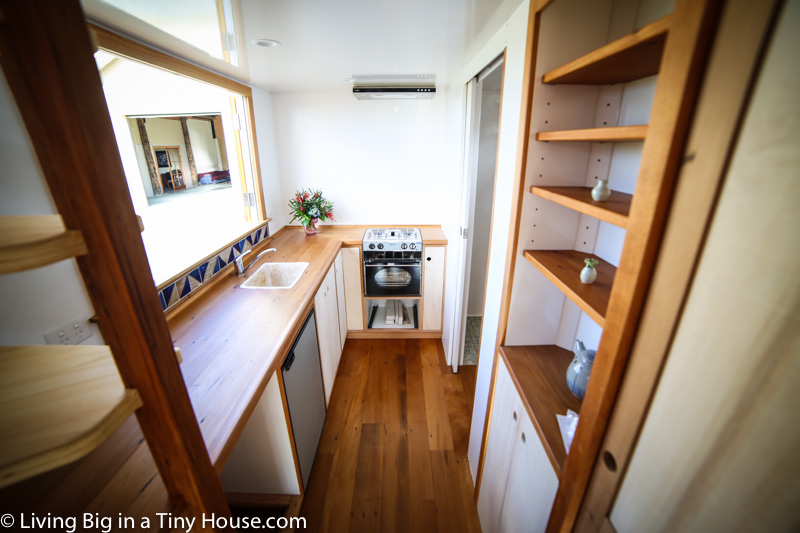 The kitchen is fully featured, with kauri bench tops, a hand crafted ceramic sink, gas stove-oven, and a 130 litre solar fridge. All available spaces haven been transformed to offer ample storage.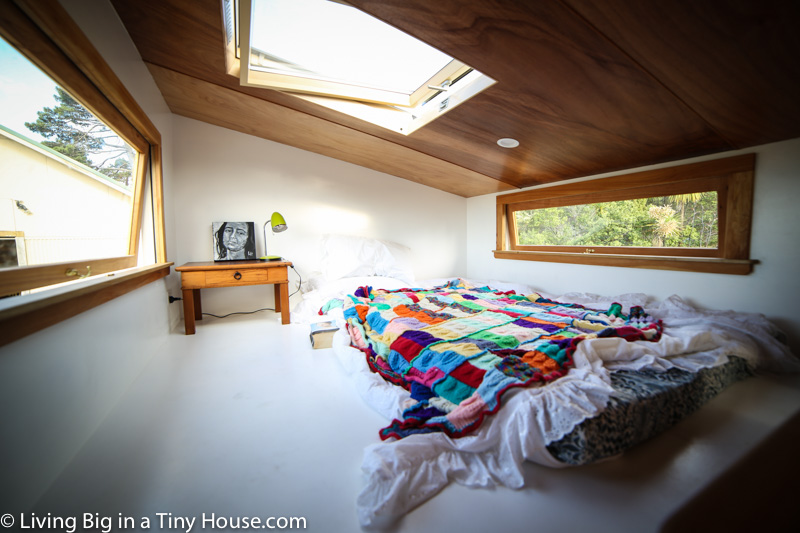 Upstairs, the loft area provides an incredibly comfortable space for sleeping. A large skylight sits above the bed allowing it's owner to look to the stars at night and also provides access to the roof when needed.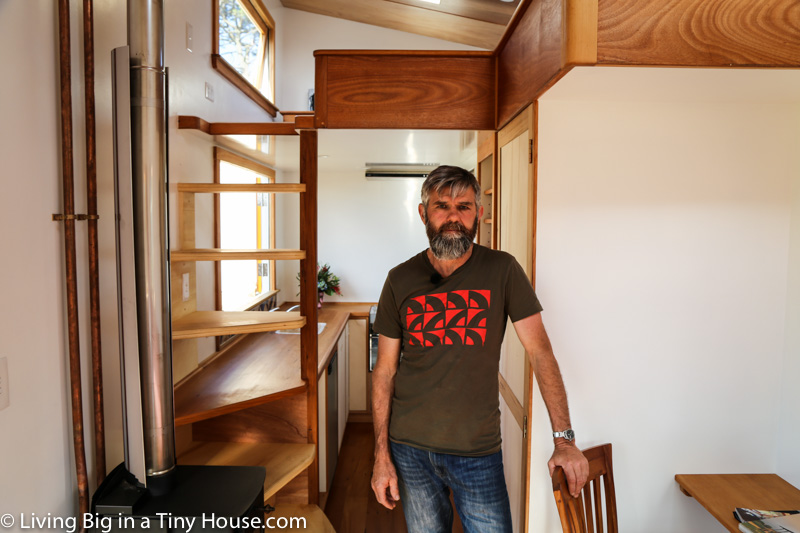 This home has been constructed for one of Jeff's clients and as now been moved to it's new home on Waiheke Island, New Zealand. Jeff believes that the Tiny House movement will continue to grow, and looks forward to continuing his journey in small space construction and helping more young New Zealanders into homes through his company, Room To Move.