• Blog
Velux Roof Windows In Our Tiny House
For a long time we have dreamed of being able to lie in bed at night and look at the stars through a skylight. Thanks to our new GGL CK04 roof windows form Velux, that dream is now a reality.
Situated on either side of our sleeping loft, the roof windows will bring in a lot of light and a sense of the outdoors into our loft, really helping to expand the small area and giving it a feeling of much greater space.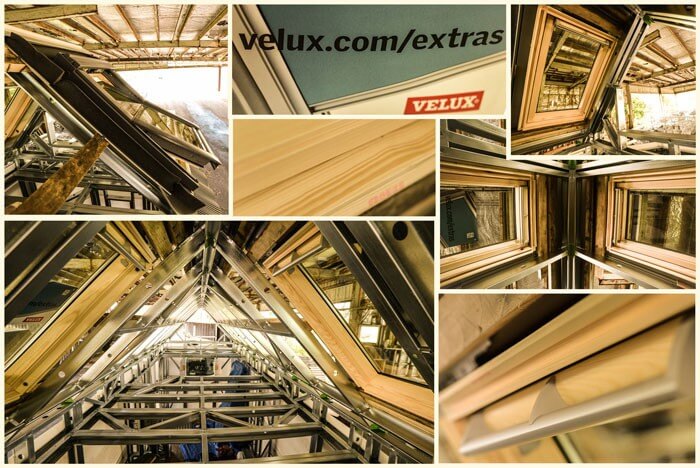 Aside from the obvious aesthetic benefits of the roof windows, they also have many practical benefits and bring a lot of functionality into the Tiny House.
Perhaps the most important of these features, is their ability to help us regulate temperature in the loft area. In the winter, they will help us to heat the house through passive solar gain. They have a laminated double glazing with argon gas fill and low E2 coating, which gives them fantastic thermal performance and will prevent them from gaining too much heat in the summer, and also loosing too much heat in the winter.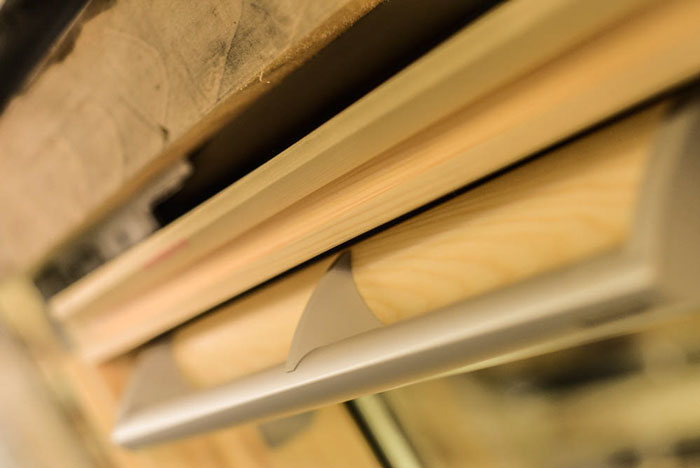 In the warmer months, they will help us to regulate temperature in the loft through their ability to vent air. Velux Roof Windows have a vent flap, which allows for ventilation even when it is raining outside. The built in filter also helps to keep out dust and insects.
 The roof windows open, and can actually rotate around to 180° and then be locked into place for easy cleaning (no need to climb onto the roof). Also, incase of emergency in our tiny house, they allow a fast and easy escape from the loft area, that would otherwise be very difficult to exit in a hurry.
Our Roof Windows were masterfully installed by Chris Werthman from Hi-Lite Conversions Ltd. If you're looking for an installer, he comes highly recommended and can be contacted at wertie@xtra.co.nz.
These roof windows are one of my favourite features in our Tiny House and they really do help to bring light and a sense of space into our loft. We are really excited to show you these windows again once the rest of the house is completed!