• Tiny House
Briar Moves Into Her High Spec Professionally Built Tiny House
This off-the grid Tiny House is truly exceptional and now that Briar has moved in, it's been transformed into a real home. When we first saw this home it was still at the workshop of boat builder Jeff Hobbs. Since then it has journeyed to it's new spot where it sits beautifully amongst the natural setting of this small section.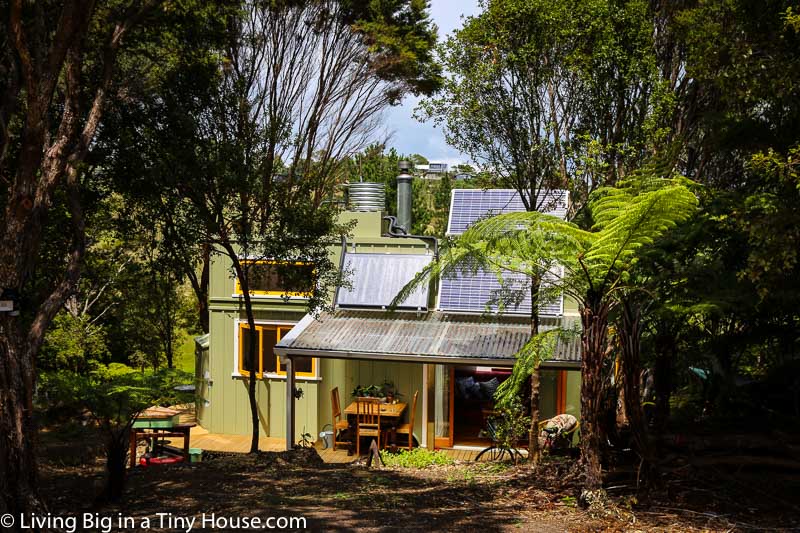 The solar system is fully up and operational, generating more than enough power, but also heating water. On a sunny day, there is even enough electricity generated for Briar to run a load of washing in a normal, domestic washing machine.
The Tiny House is also set-up for Rain water collection. Currently, the water is stored in a plastic tank while a more permanent concrete tank is being installed on the property.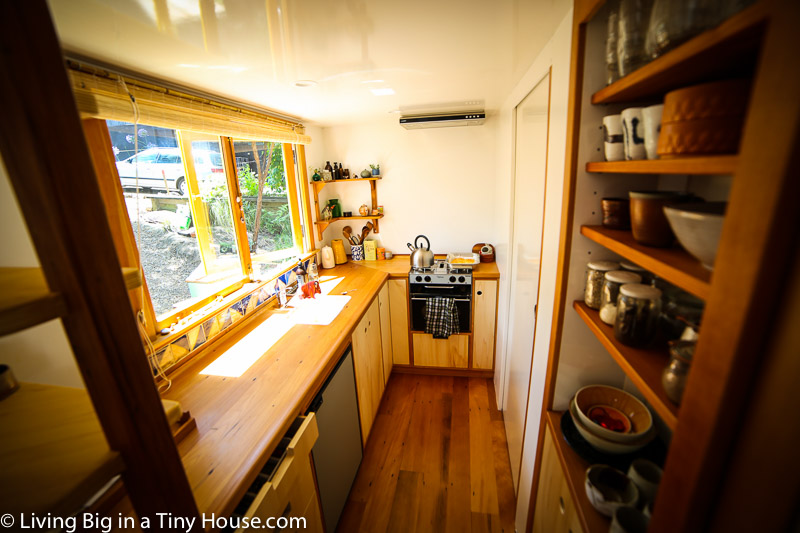 Inside the Tiny House has been beautifully decorated and the owner Briar has really been able to add her personal touch to this incredibly built home. The kitchen is a brilliant space to work i, and while she admits that she isn't cooking turkey roasts every week, it's proving to be a totally functional space for her needs.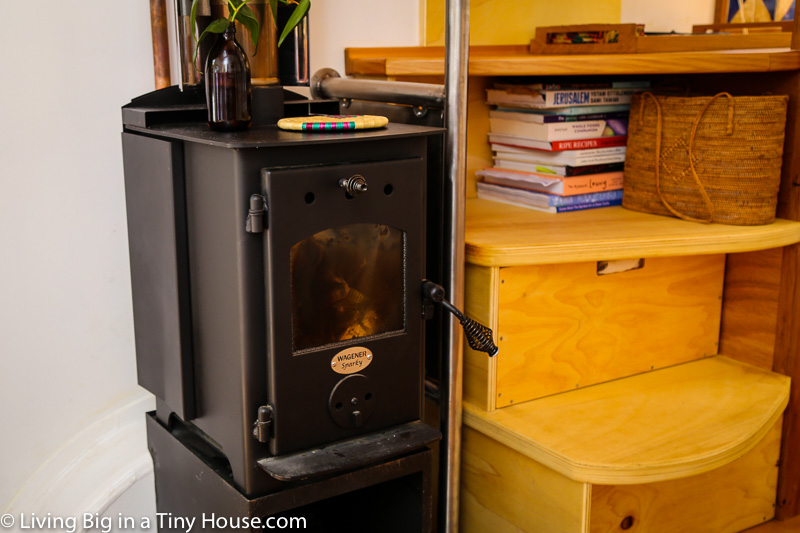 A small Sparky Wood Stove heats the home beautifully when needed, and can also be used to give the hot water a boost when required also.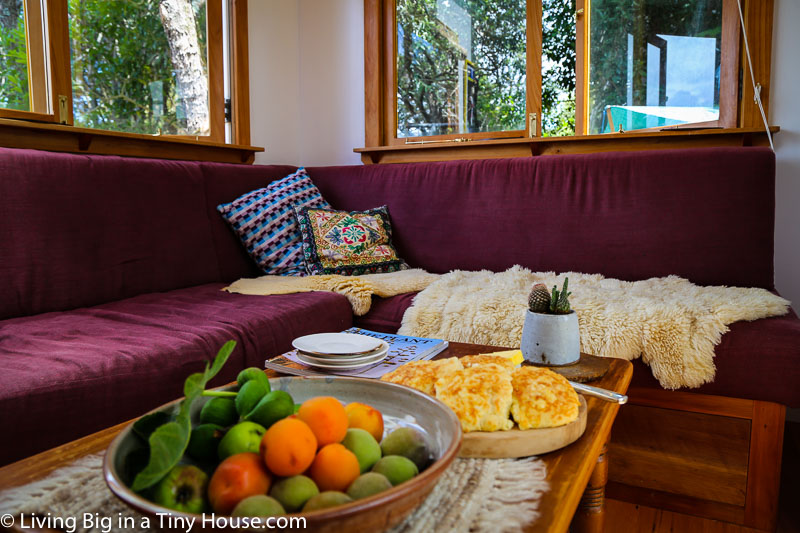 The multi-functional furniture in the lounge has become a wonderful space where Briar is able to relax as well as entertain her friends and family.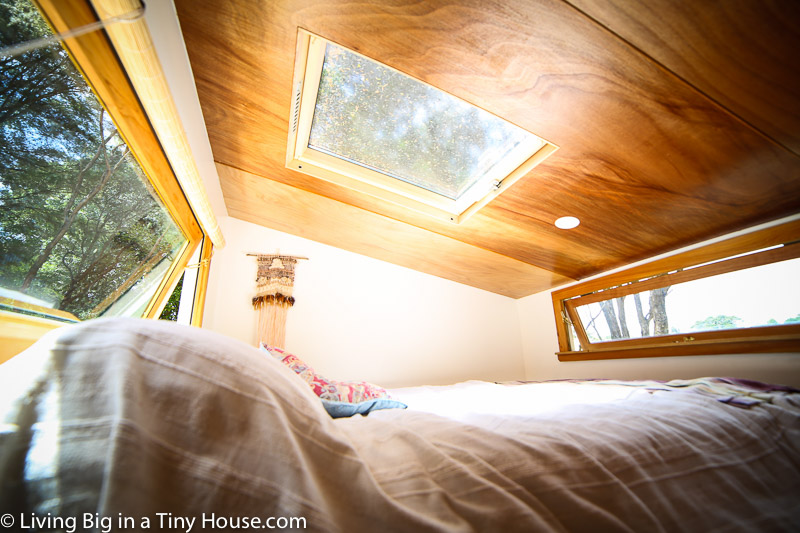 Upstairs, the sleeping loft is simply beautiful, with the skylight window providing an incredible view of the stars for Briar as she lies in bed at night. The windows at both ends of the loft adds to the ability to properly ventilate the space and provide air-flow and temperature control.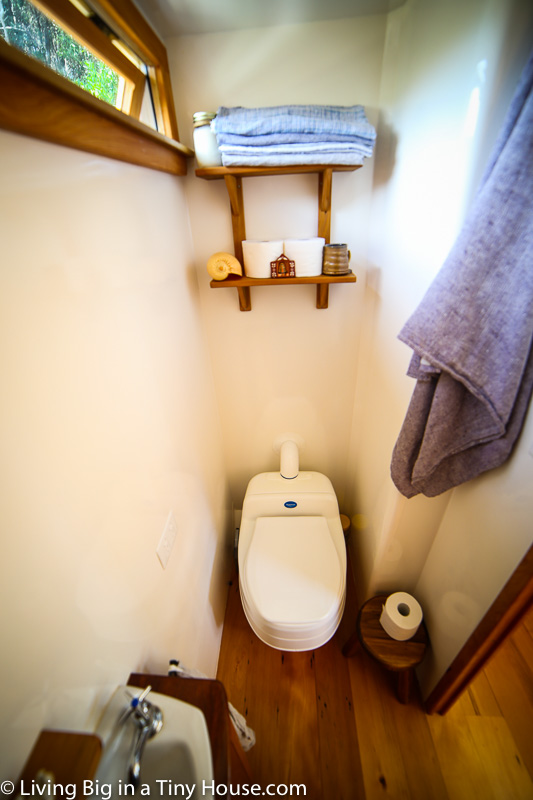 Many people still struggle with the idea of a composting toilet, but for Briar, the toilet and her whole bathroom are a dream to use.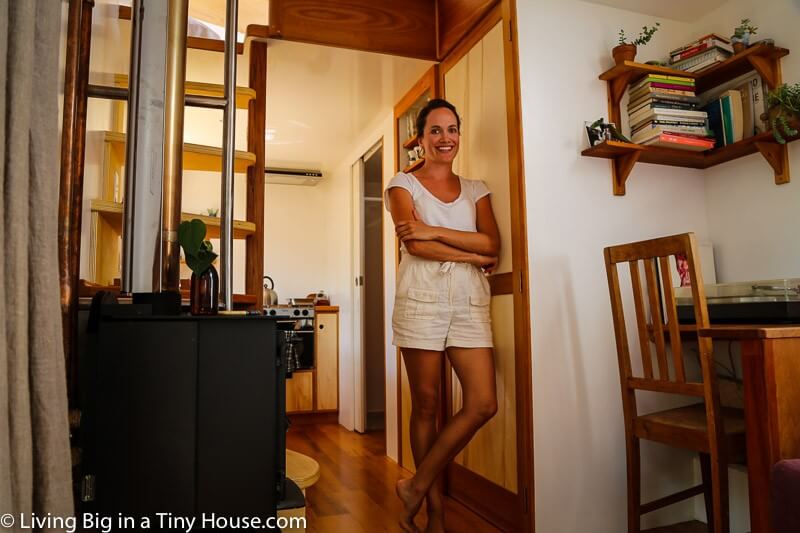 This tiny house has been a true pleasure for me to visit. I'm sure this will be a happy home for Briar for many years to come!