• Tiny House
Beautiful Tiny House in Eco Community
EarthSong Eco-Neighbourhood has long been at the cutting edge of sustainable design and urban permaculture. It's for that very reason that it should be no surprise to discover that EarthSong is also now home to one of New Zealand's first Tiny Houses.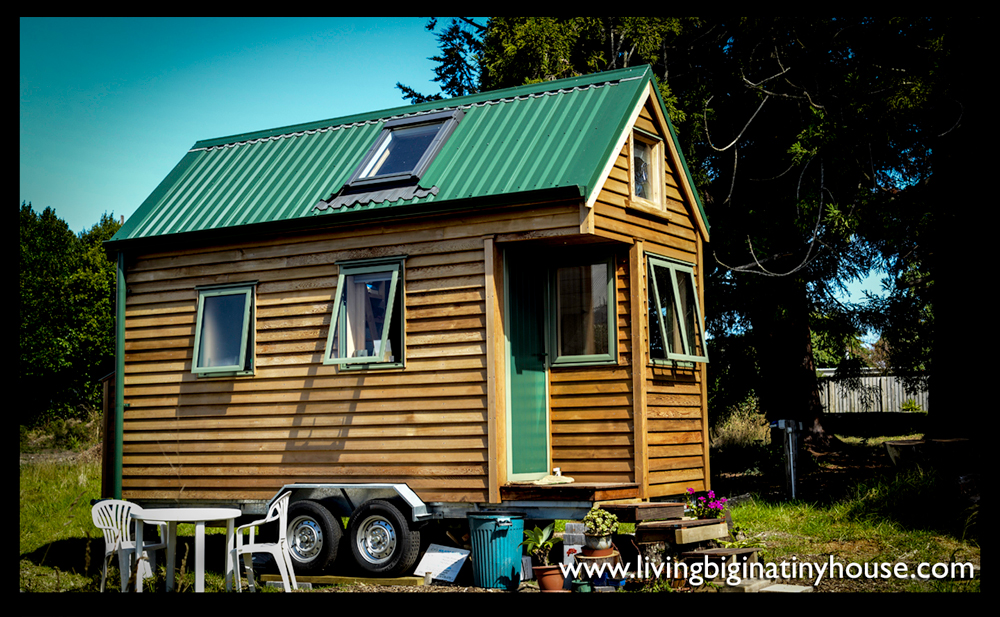 At just over 11 square meters, Connie Kristensen has built her house based on plans from the Tumbleweed Tiny House Company in the US. Jam-packed with very clever design elements, the house has been masterfully constructed with great attention to detail. The workmanship in this home truly is exceptional. The house was constructed over a period of 10 months, and last week moved to it's new home-pad at the EarthSong community.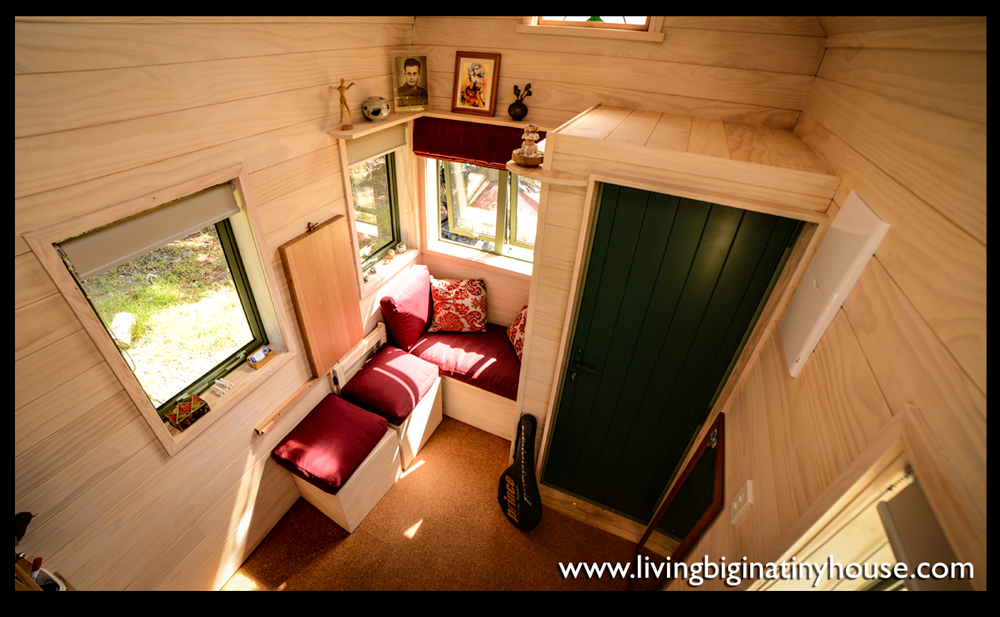 Tiny Houses are perfectly suited to community living. They are small; yet provide more than enough personal space. Living in community has some huge benefits for Tiny House owners too. For example, in this case, shared common room facilities for entertaining larger groups of people, access to permaculture gardens, organic food and even a central composting toilet facility.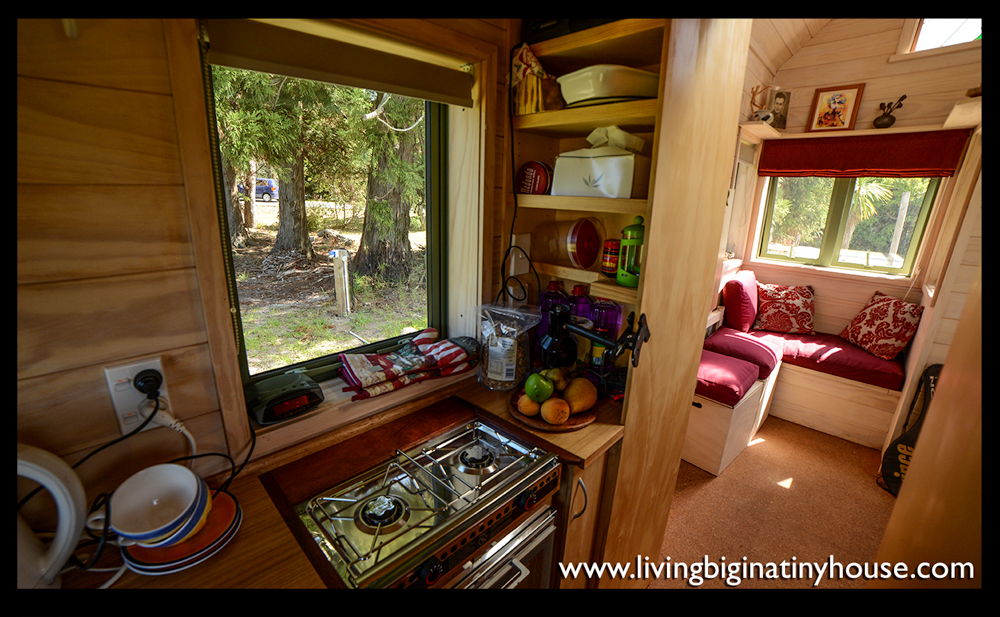 Connie's beautiful Tiny House is a lovely piece of design, and the relationship with EarthSong provides a possible future model for Tiny House living in New Zealand.