• Small House
McMansion Hell – The Type Of House You Should Never Buy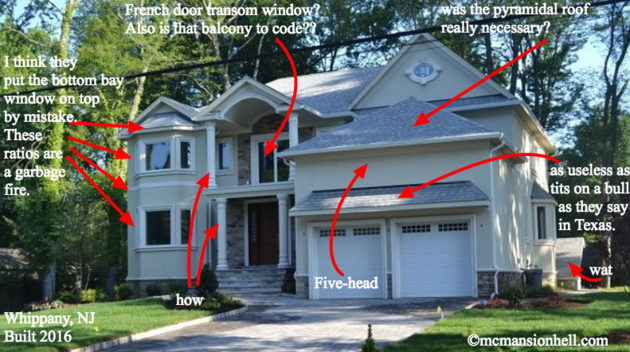 CREDIT: MCMANSION HELL
"McMansion Hell" rips to shreds the facade of expensive, so-called luxury homes, exposing them as cheap and terrible investments.
Kate Wagner is a young woman on a mission to fight the hold that McMansions have on our society. The 22 year old is currently getting her masters degree in architectural acoustics at Johns Hopkins University in Baltimore and has been researching consumer trends in architecture since she was in high school.
It's this background knowledge that has given her no shortage of ammunition for "McMansion Hell," which she began to write this summer. In her blog, Wagner systematically destroys the concepts of these oversized homes. While there is no set criteria as to what makes up a McMansion, they are usually over 3,000 square feet with five or more bedrooms, a garage and typically disproportionately large for the size of their allotted land.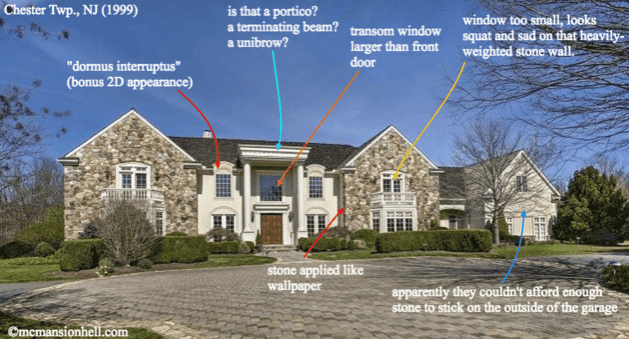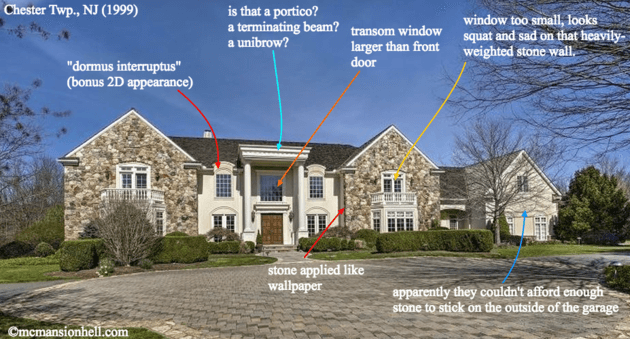 CREDIT: MCMANSION HELL
"There's literally nothing that would convince me to live in a McMansion. I would rather donate it to a fire department to use for controlled burns." – Wagner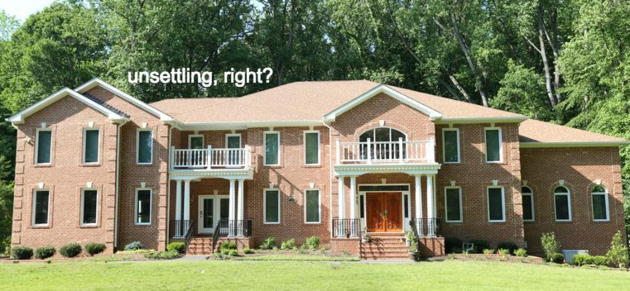 I now know that one of the reasons this house looks weird is because it has too many windows, or voids, a problem that makes some McMansions look like Swiss cheese, according to Wagner. CREDIT: MCMANSION HELL
The student has a knack for really taking these homes down a few notches. In her hilarious blog she posts real-estate style images of these oversized homes and systematically tears their design to shreds.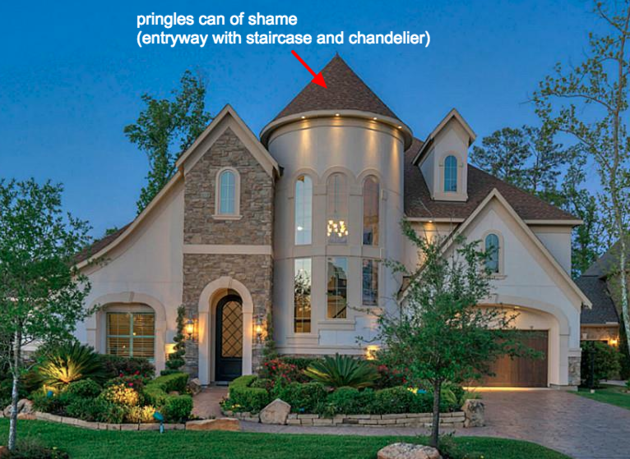 CREDIT: MCMANSION HELL
"One of the defining factors of the McMansion is this concept of waste and the proliferation of excess and… pushing this illusion of wealth" – Wagner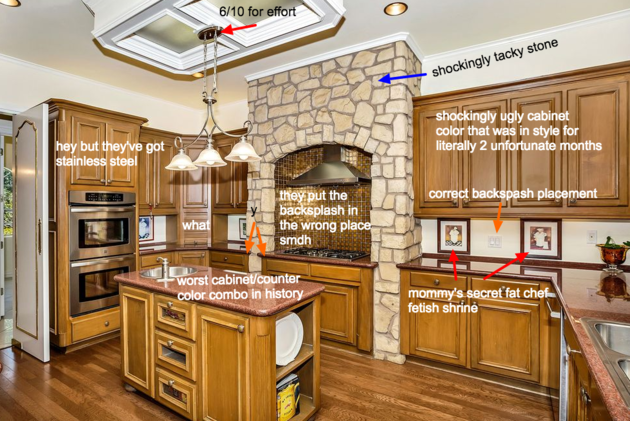 And of course in her blog she doesn't stick to just the outside of the homes. There's equally as much pour and wasteful design to be found on the inside. Wagner argues that the so-called luxury interior finishes in many of these homes are trendy for a few years but quickly look dated.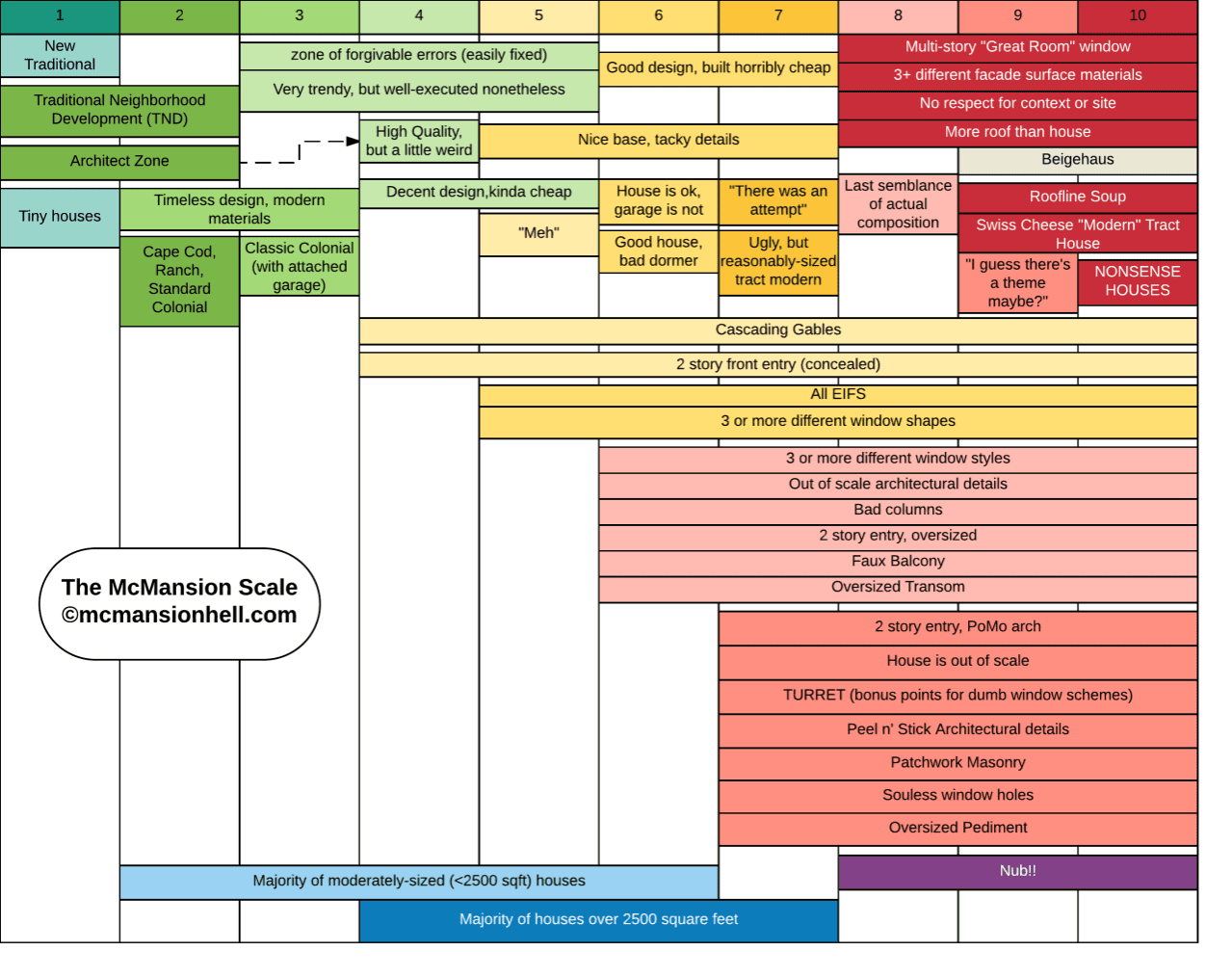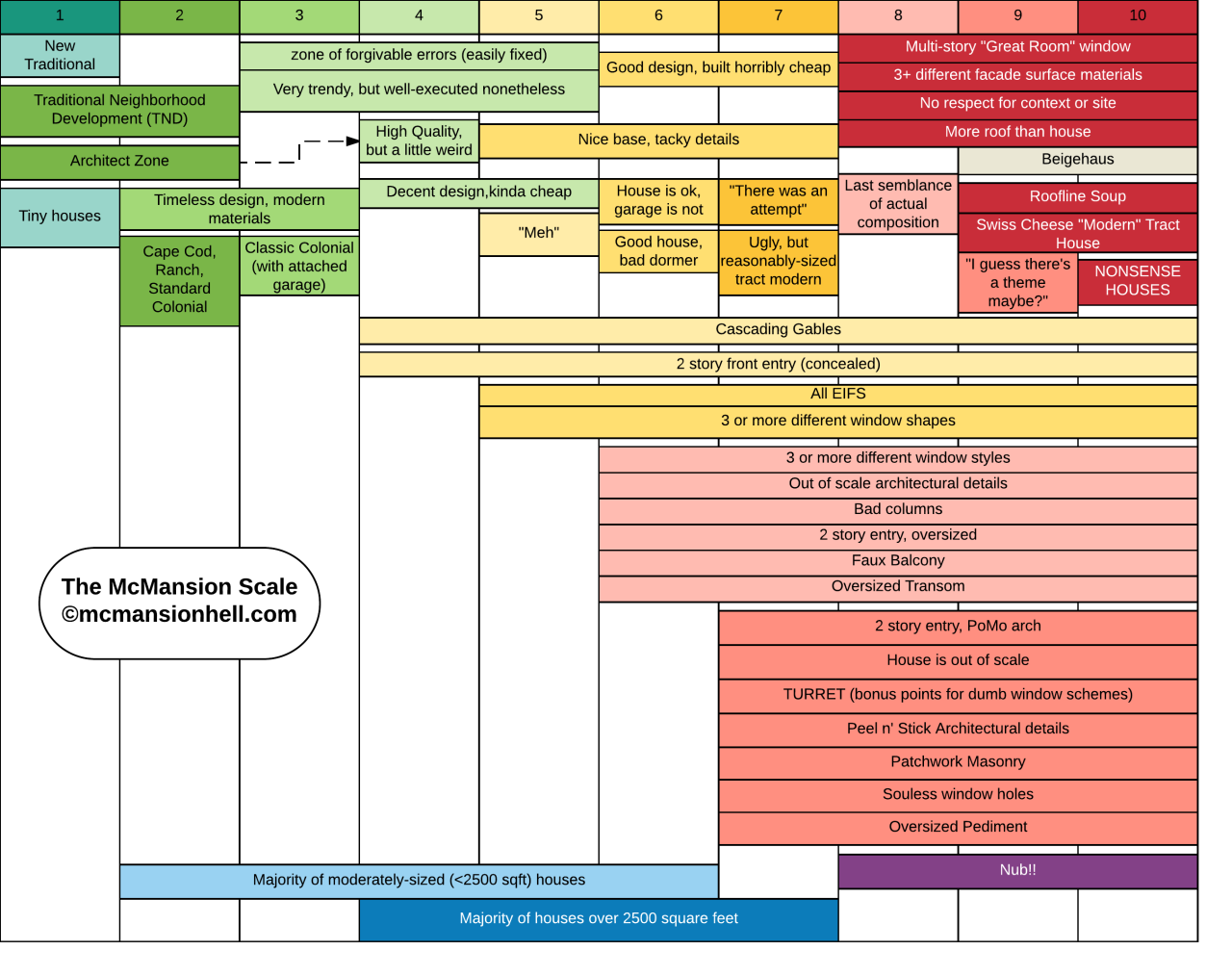 CREDIT: MCMANSION HELL
McMansions first began to appear in the 1980's and from that point continued to grow in size from decade to decade, leading up to the financial crisis of 2008. At that time, people who had potentially spent millions on these personal palaces were left with homes worth only a fraction of what they had paid, often going into foreclosure.
"After the recession, I think people took poorly to the houses because they [became] physical representations of the financial crisis… and they're not recovering from that well, especially the older ones." – Wagner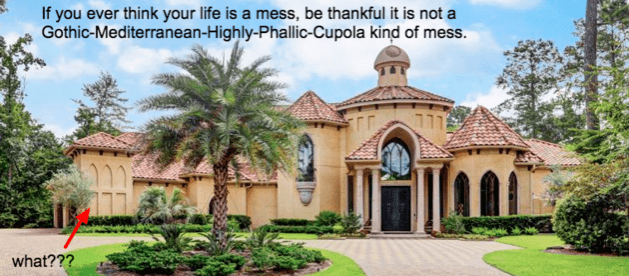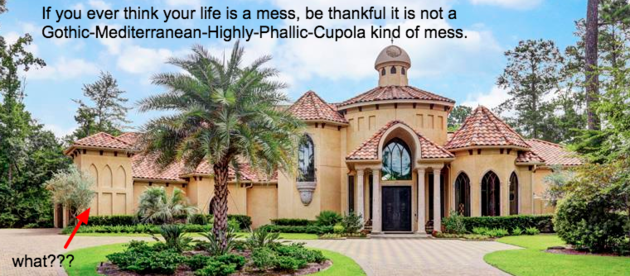 CREDIT: MCMANSION HELL
In Wagners ideal world, McMansions would eventually disappear as people traded sprawling suburbia for sustainability – dense, walkable and diverse neighbourhoods. Something that many of us who are now exploring Tiny Houses as viable options for our future can easily resonate with.
"People are starting to see that it's a waste of money to build super trendy, huge houses. Hopefully, the blog will continue that discussion." – Wagner
[Source]