• Episodes
Super-Simple DIY Kitchenette For Small Spaces
We've been hard at work over the last few days putting together this great little kitchenette.  This super simple, DIY kitchenette was actually converted from an old sideboard, making the build incredibly simple and very cost effective.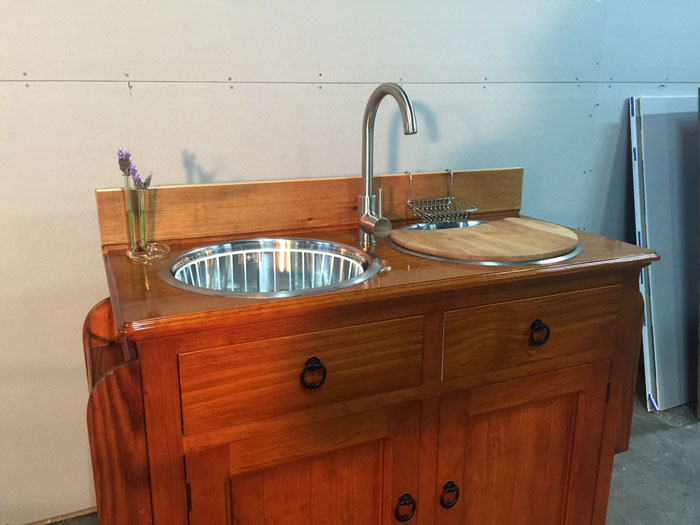 Converting the kitchenette from a sideboard takes a lot of the hard work out of it, as it means you don't need to frame or build any cabinetry. Simply choose a sideboard that fits the space you're looking for, and then add sinks, faucets and (if desired) burners. This sideboard was found second hand for NZ$200 (US$140).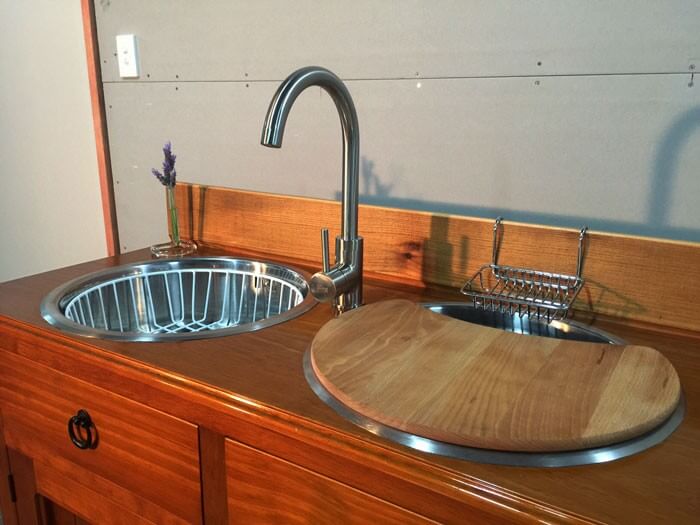 The sinks and tap were also found on the internet. The sinks had been intended for another build project, however they weren't used in the end so we got them for an absolute steel at NZ$100, including the cutting board and draining rack. I think the dual sink design really helps to make the kitchenette more functional, as it's great to have a space for drying dishes and food prep.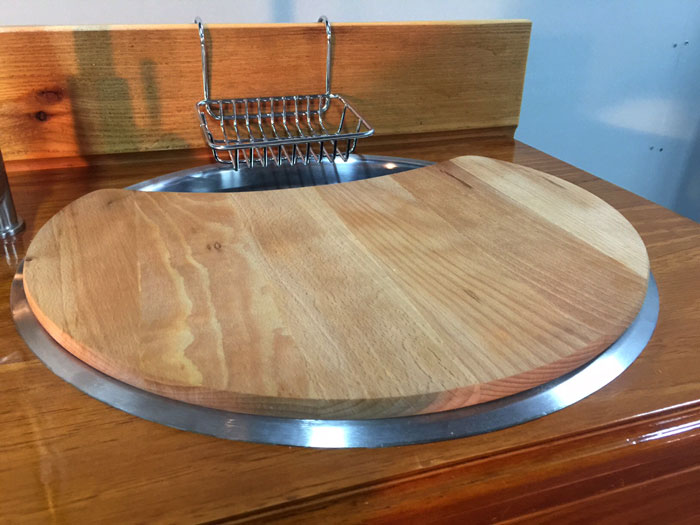 The cutting board insert helps to add more functional space to the kitchenette. If desired though, you could also use this are to add a small single burner. In our case, we haven't added a stove to this unit as we intent on using both a wood-stove, and a outdoor cooker when living in the tent.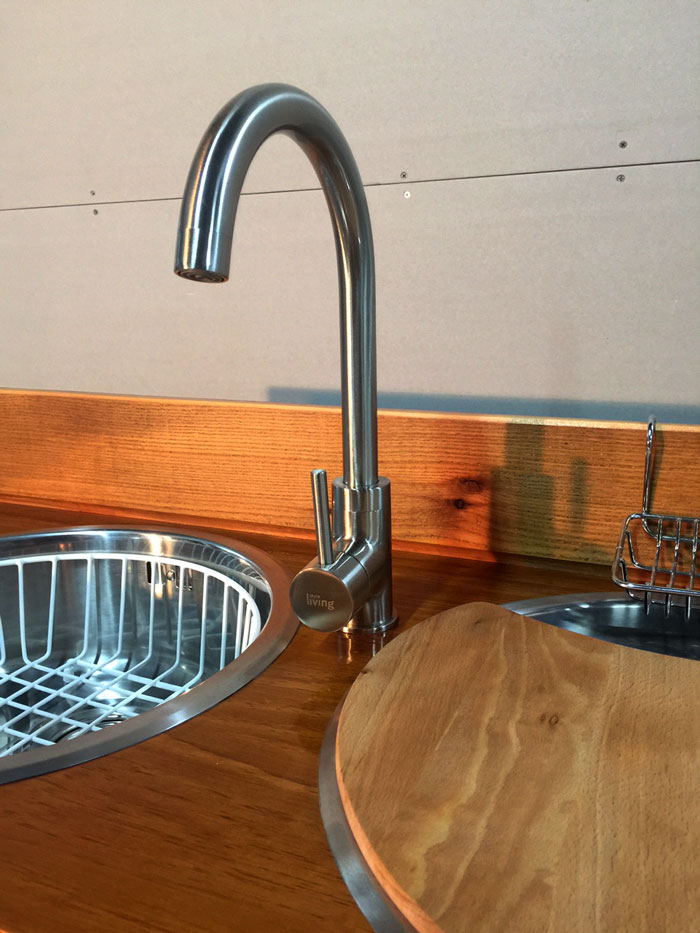 In the end, I'm really happy with how this great little kitchen unit turned out. The whole project came in at under NZ$500 (US$350) and was a lot of fun to put together. Make sure you watch the video to see all the details of how this great little kitchenette was put together.