• Tiny House
Top Ideas For Kids In Tiny Houses
If you love the idea of living in a tiny house but are worried about the idea of starting a family or having children in a tiny house, then this video has been created for you! In this weeks episode, we take a look at some of our absolute favourite family tiny houses and the clever ways that people have designed their tiny homes to enable their children to thrive!
For many, the idea of moving into a small home with children may sound impossible, but with good, thoughtful design it really is possible for families to thrive when living in tiny houses.
Here, we explore some of the really clever spatial design which has allowed families with up to three children to happily inhabit a small space together. We explore kids bedroom and sleeping loft designs, as well as some of the fun features that have been added to homes to make them more fun and playful for children.
If you're thinking of starting a family in a tiny house, this video is one you won't want to miss!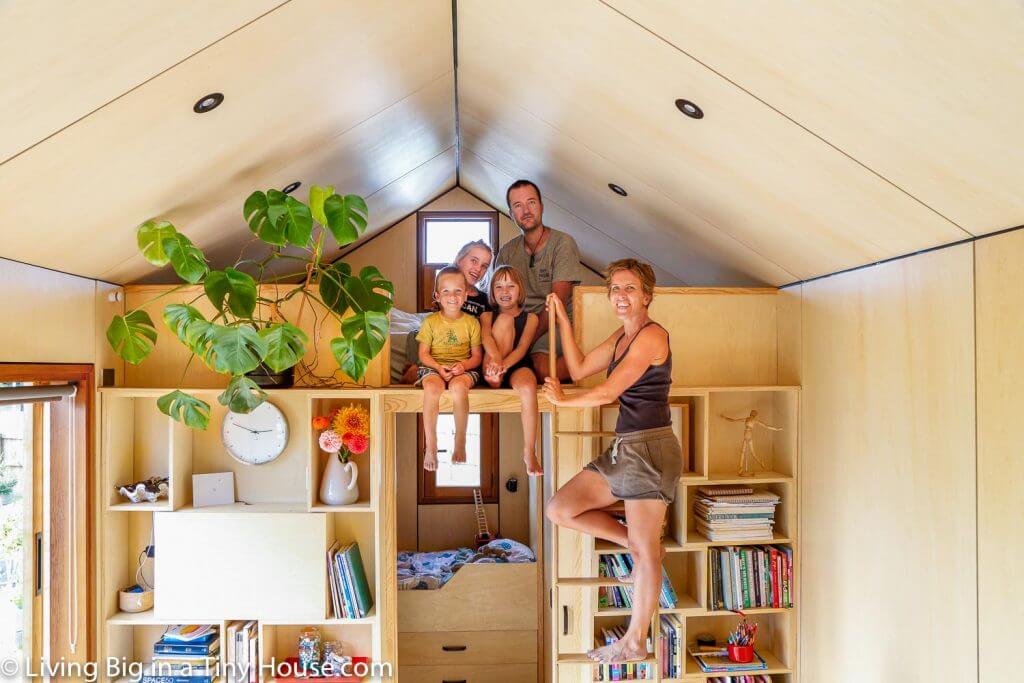 Francios & Sarah-Lee live in an incredible tiny house together with their three children.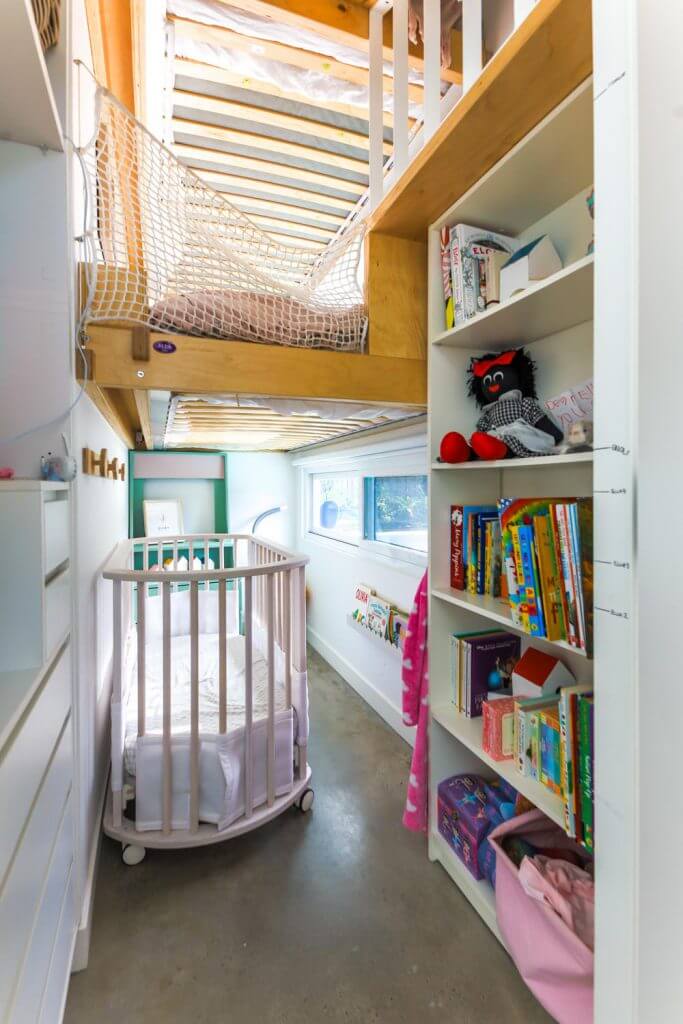 Marnie and Dan have designed a wonderful bedroom for their two children that's packed full of great ideas!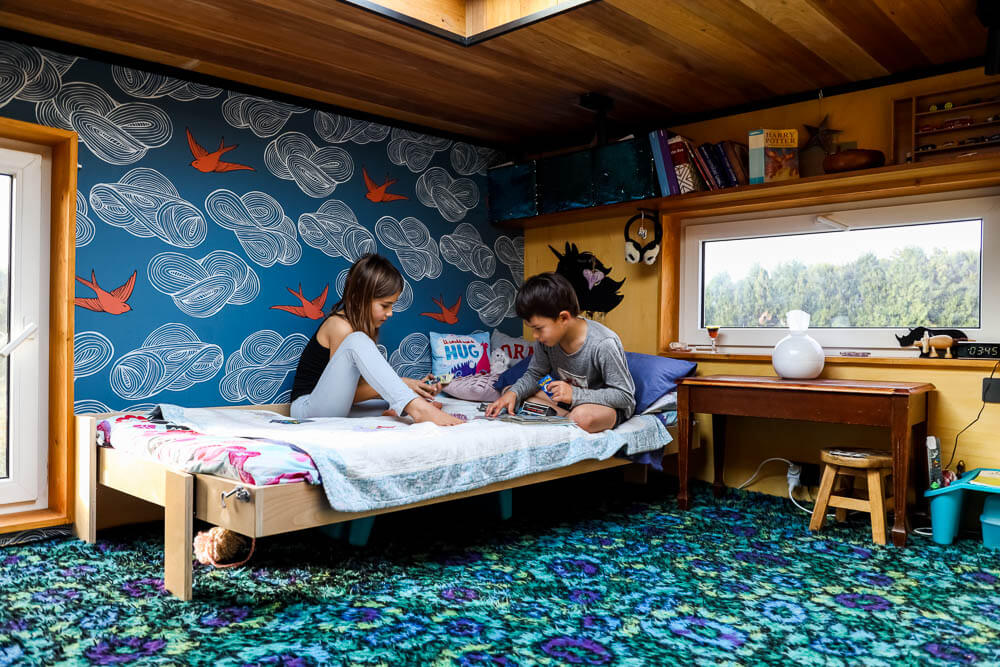 Architect Bobbie has created a super clever sleeping loft for her children with fold-away beds to create additional play area.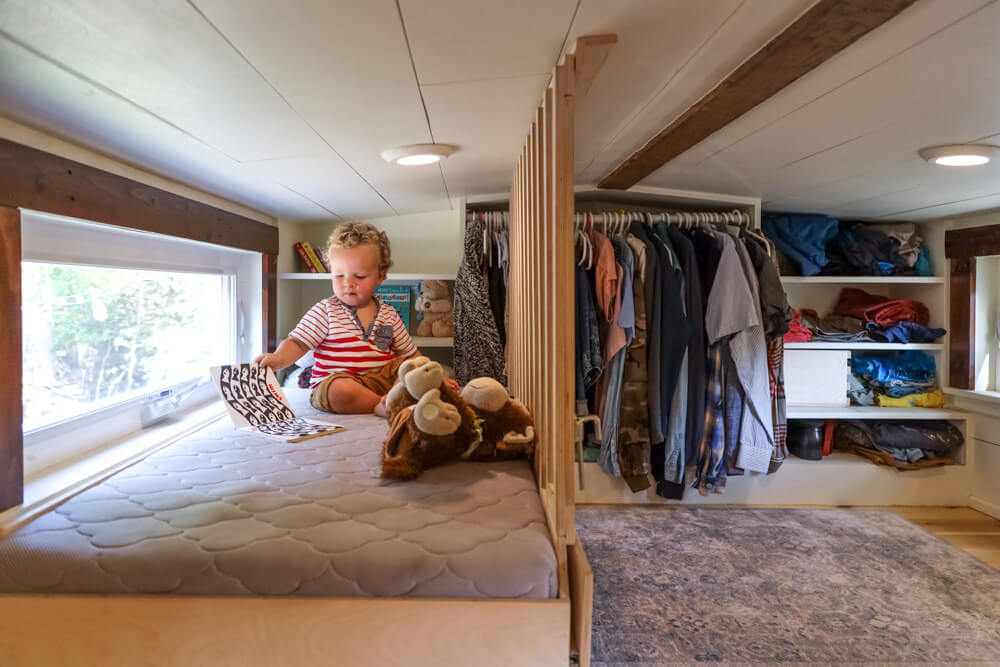 Kasey & Jeremy have designed an ultra-clever sleeping loft to give their toddler a safe space to roam.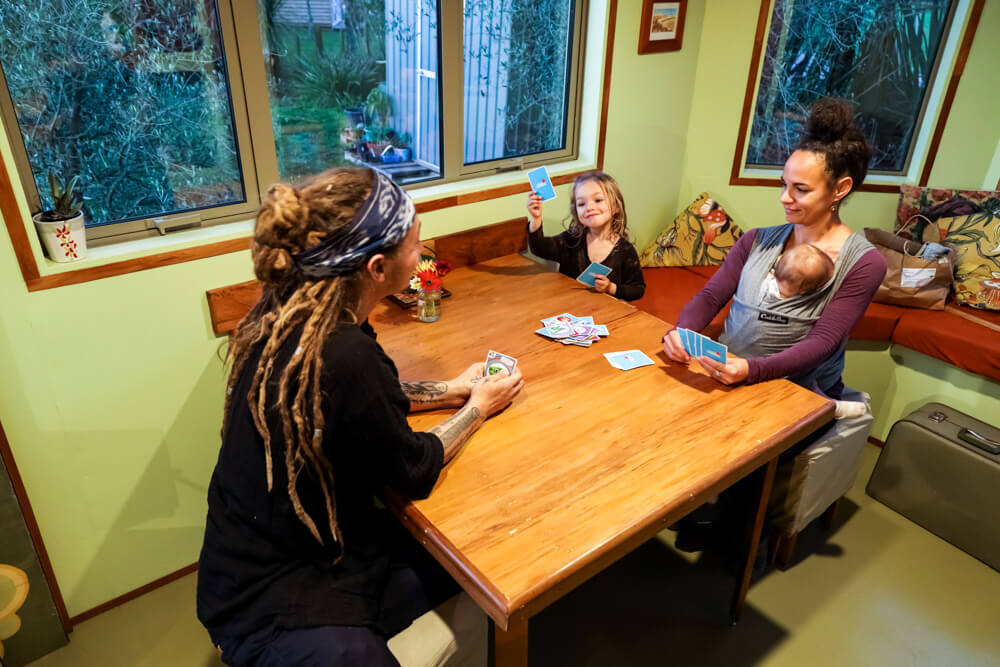 Dan & Julie have built a wonderful tiny house with an amazing kid-safe sleeping loft and an adventurous loft net to access their kids room.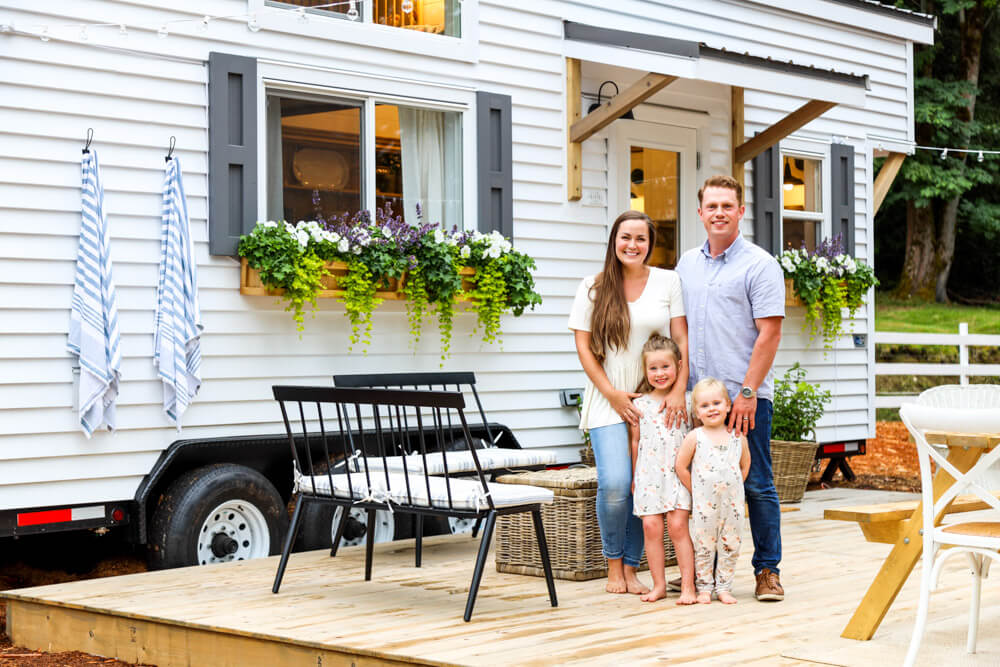 Emma & Joel's wonderful tiny house has two kids sleeping lofts to ensure both children have space and privacy.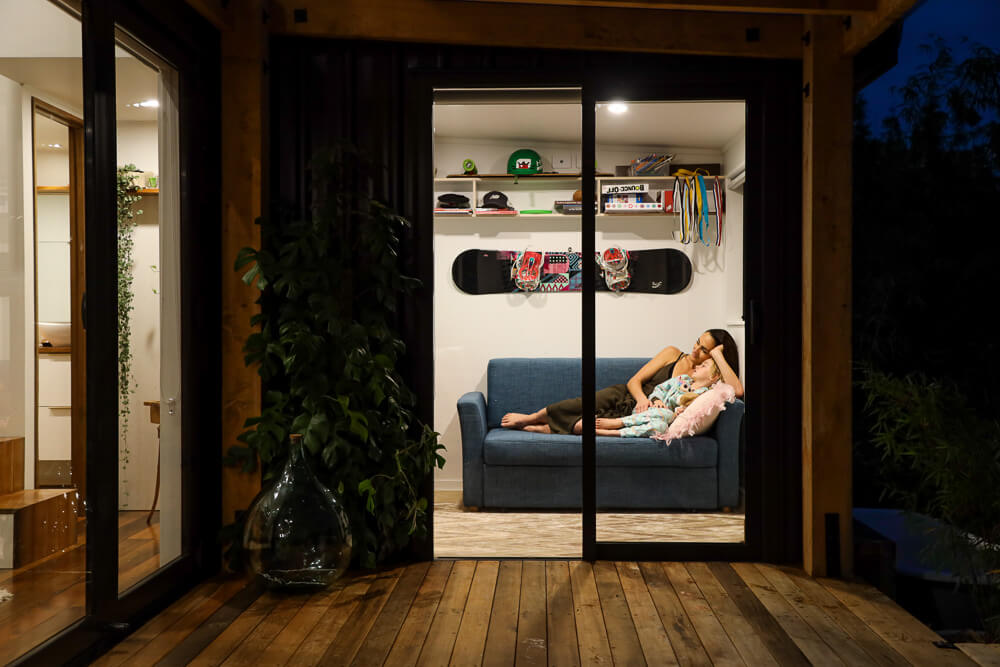 Shaye's tiny home has been cleverly designed to enable expansion for future proofing.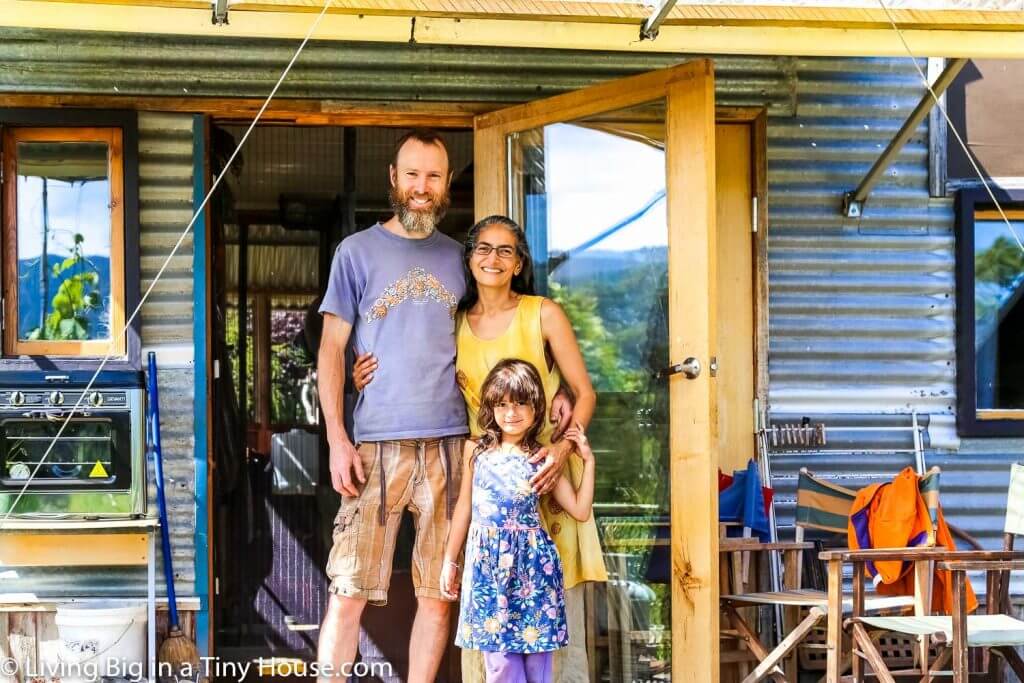 Vicky & Murray live together with their daughter on a wonderful permaculture farm. When they are not working on the land, they live together in a wonderful and super compact tiny home where they have created a brilliant space for their daughter.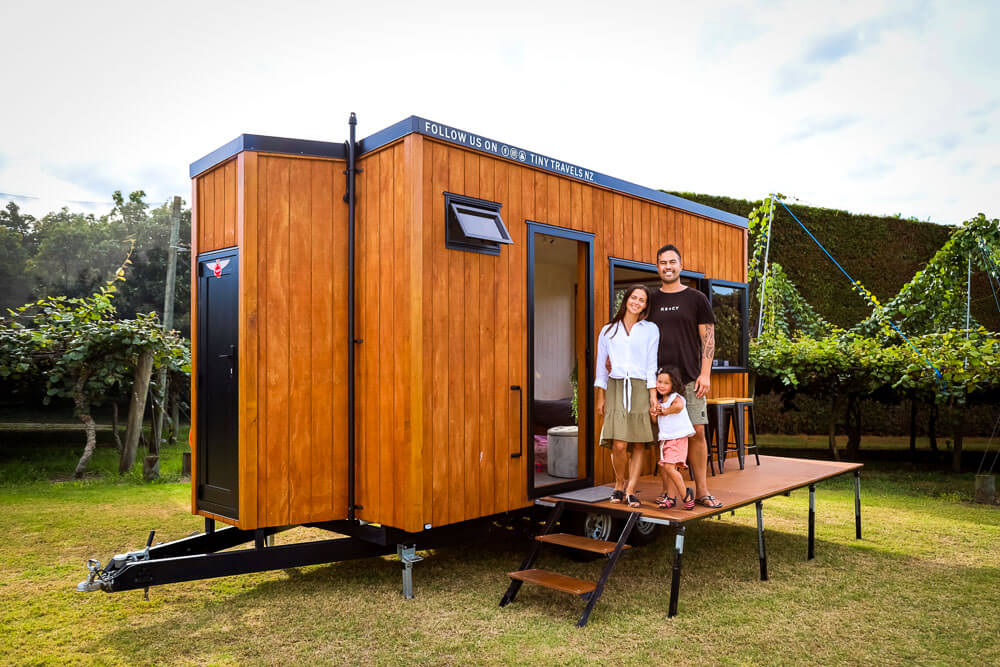 CJ & Amy-Lee built an amazing traveling tiny house to enable their young family to travel together full time.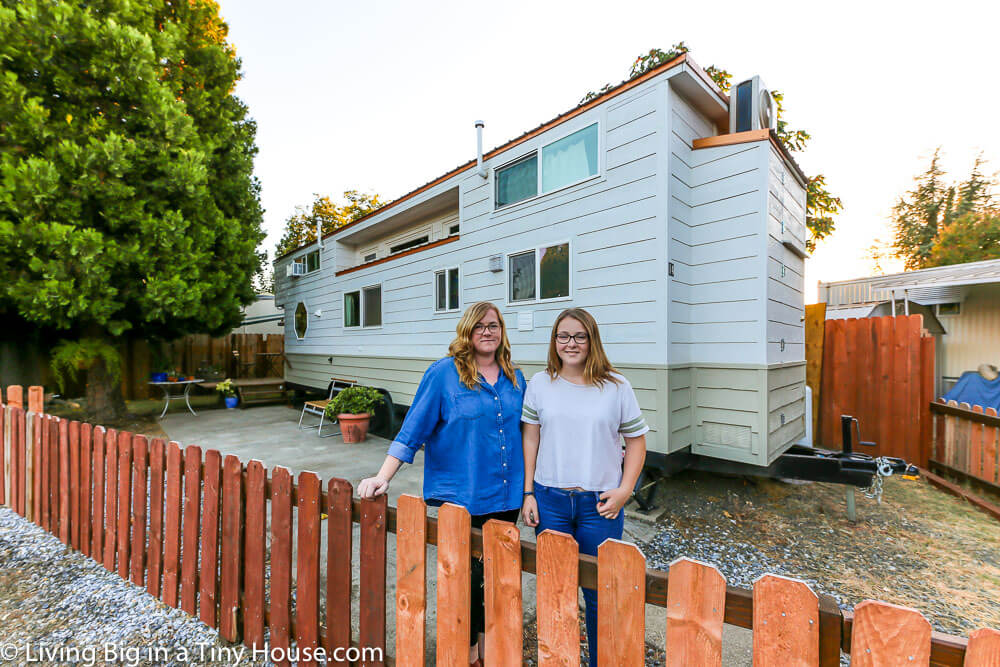 Shalina has created a wonderful bedroom for her teenage daughter Katie, which enables this solo mother and teenage daughter to harmoniously share a tiny home.


Luke and Rachel show that it's possible to live tiny and travel full-time together with a toddler in their amazing house bus!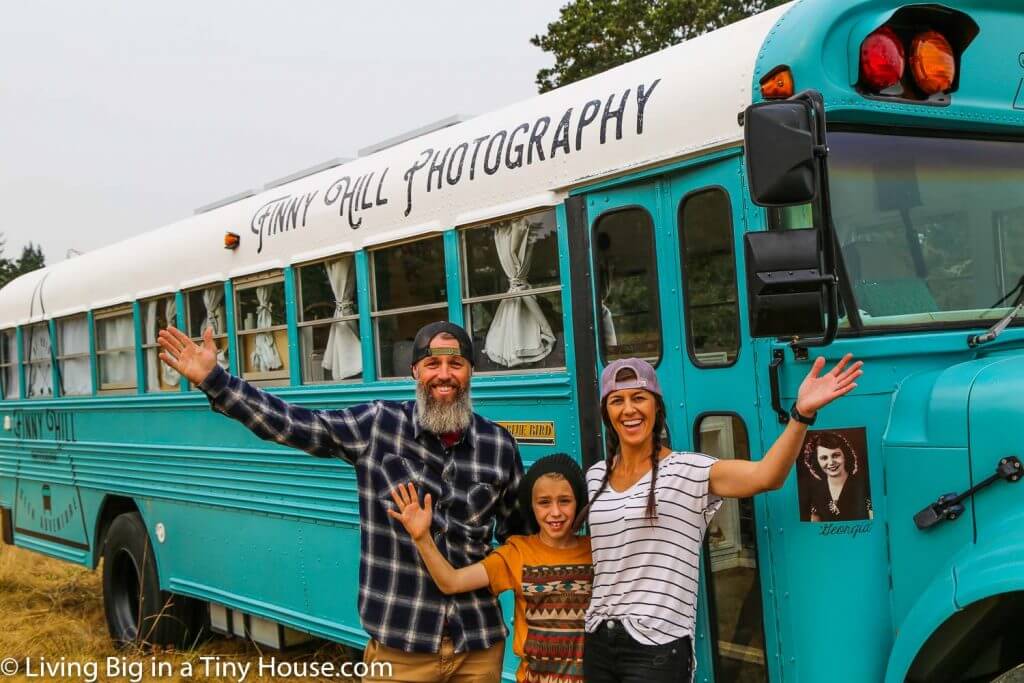 Liz, Mike and their son Bryce travel all over the USA in their converted school bus, where Bryce gets an epic education through road schooling.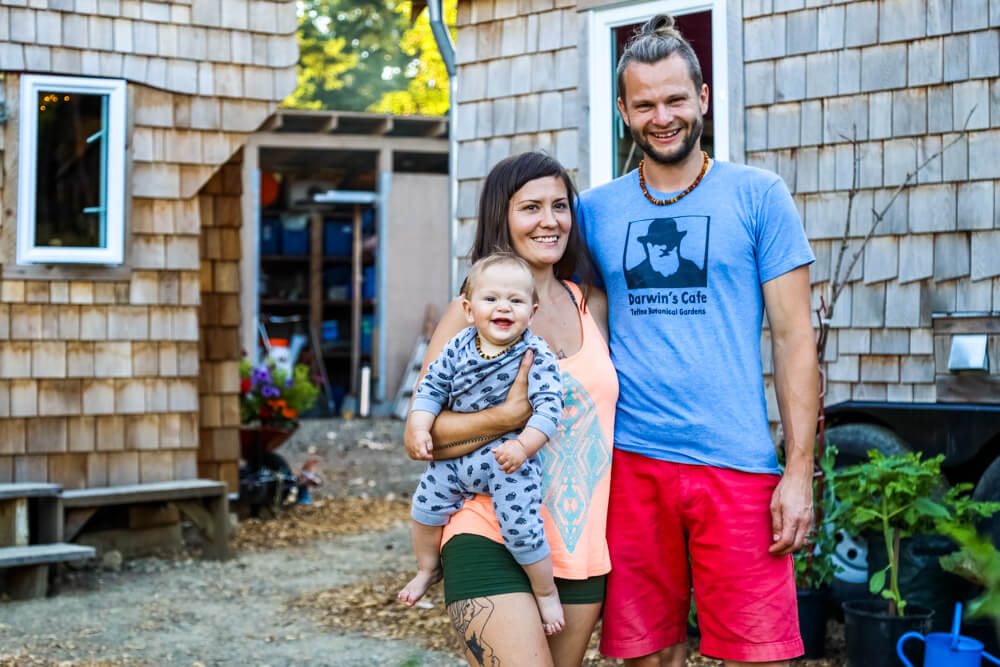 If in the end you're really worried that you just won't have enough space, you could always expand your house with a second tiny house like Phil & Cynthia!