• Tiny House
Nature Inspired Architecture In Twin Airbnb Tiny Houses On The Beach
We are so excited to once again partner with Airbnb to bring you the tour of these wonderful Tiny House Airbnb's! If you think you might be interested in becoming an Airbnb host yourself, you can find out more here. (Disclaimer: We earn a small commission when people we refer start hosting on Airbnb.)
Together with his wife Trish, old-school surfer Kevin has constructed two incredible tiny house Airbnbs on a spectacular section overlooking a surf beach on the wild west coast of New Zealand. These tiny homes are a brilliant example of nature-inspired architecture as their shape and materials draw from the environment around them. Both homes exhibit clever utilisation of space while placing focus on spectacular scenic views.
Running these dream tiny homes as Airbnb's has helped Kevin and Trish to begin a transition into retirement, and eventually will help them to settle in their favourite part of the world, which thanks to these homes and Airbnb, they also now get to share with you! We hope you enjoy the tour of these beautiful tiny homes.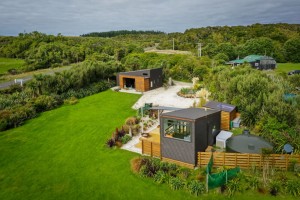 The First Tiny House
Is a wonderfully constructed tiny home on wheels. It's designed as a wedge shape with a large picture window overlooking the roaring ocean. There's a lot to love in this little house!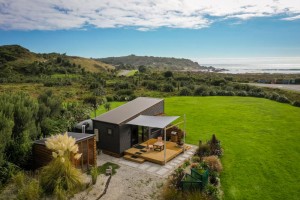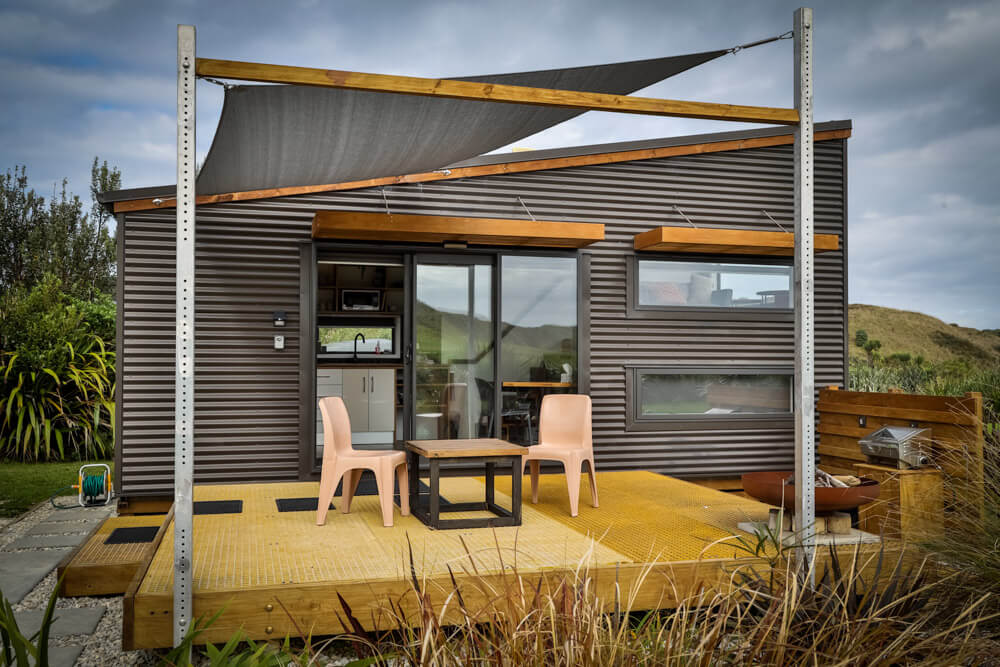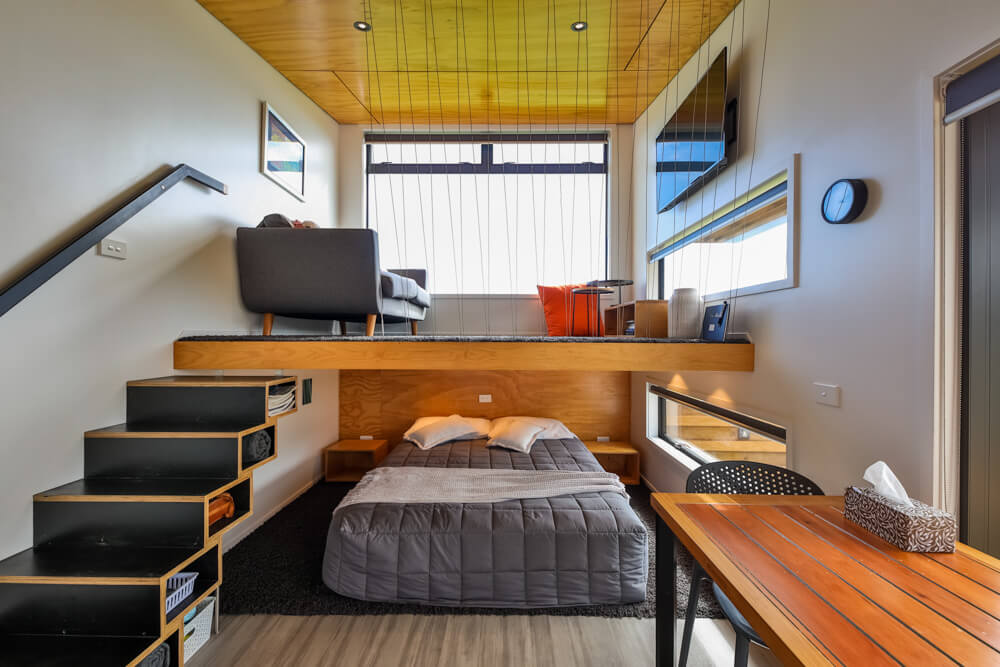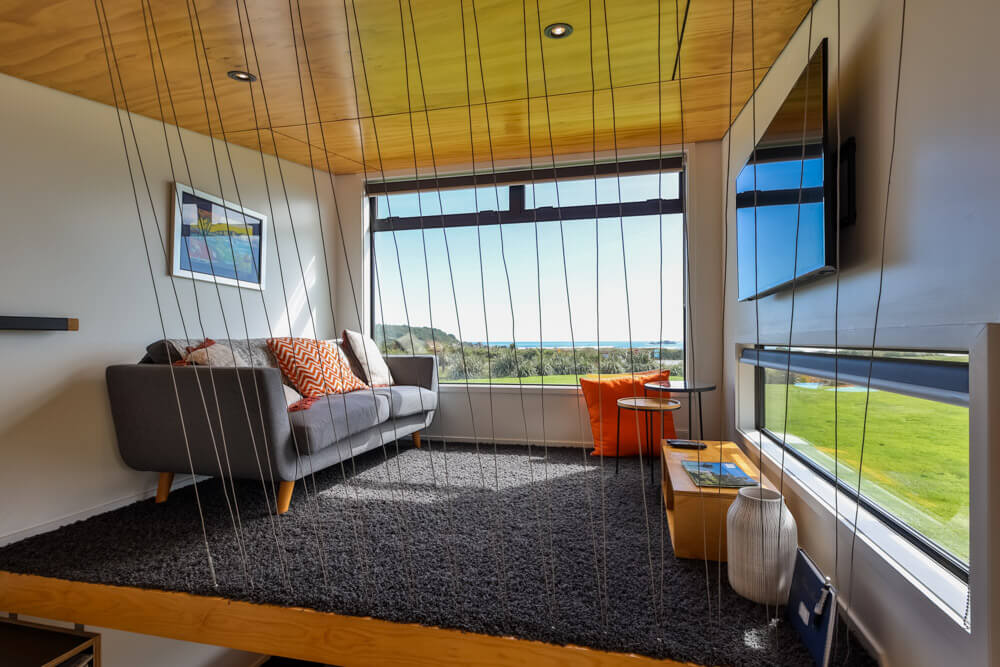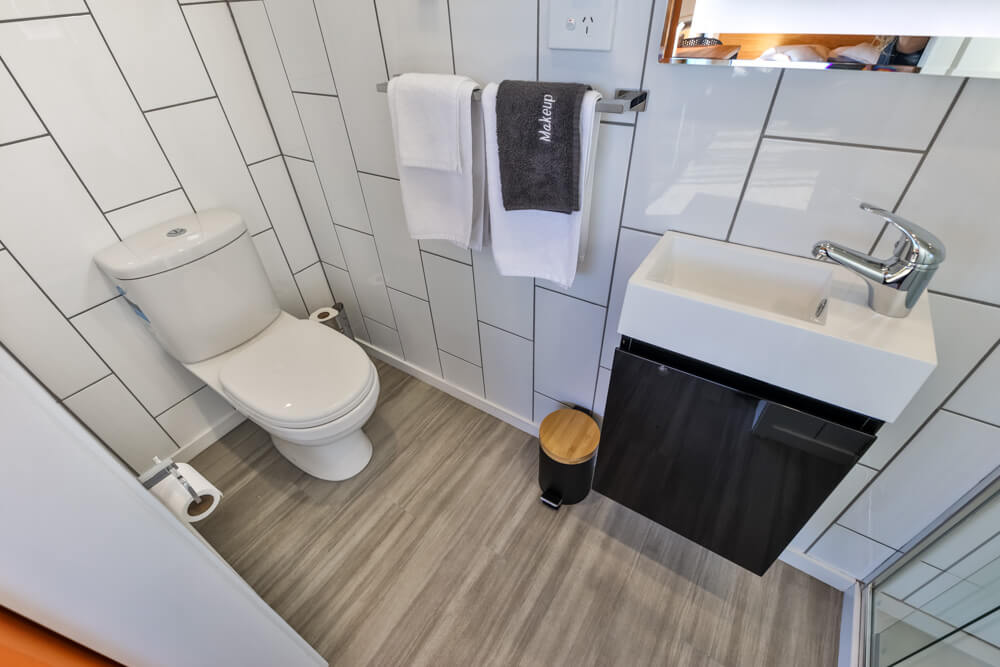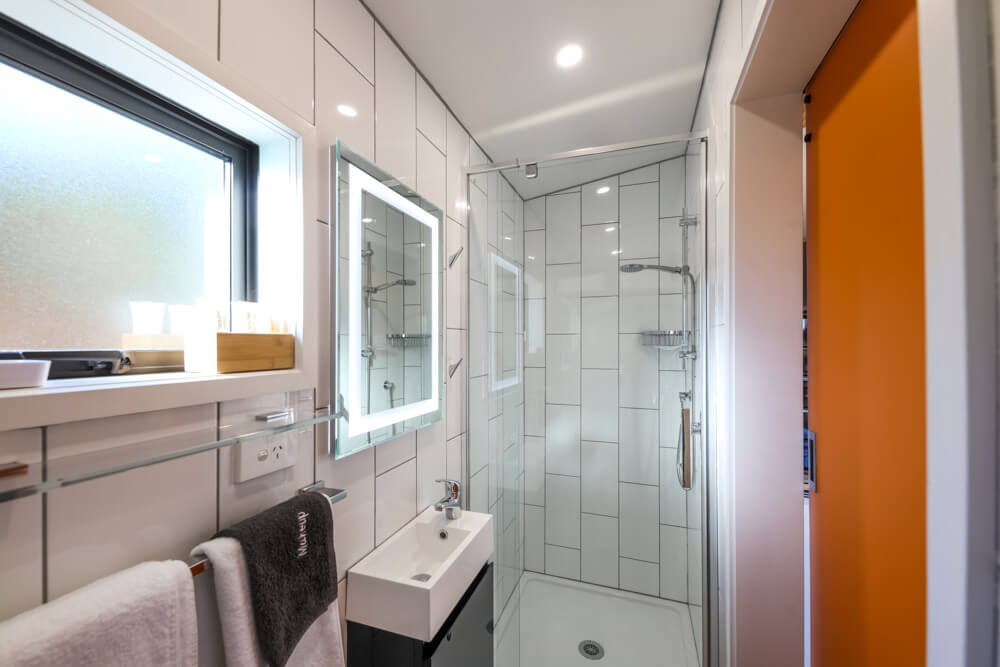 The Second Tiny House
Is really more of a small house. This stunning home is designed to completely open up to the beautiful surrounding landscape. It's shape even mimics the island it overlooks and the colour pallet was selected to reflect the raw materials in the home's environment.