• Episodes
Most amazing tiny house features
We are constantly amazed at the weird and wonderful features that people build into their tiny houses. From beer dispensers hidden in the sofa to full sized pizza ovens built into living rooms, tiny houses are an opportunity to create something truly special and unique. This video highlights some of our favourite tiny house features from homes that we have visited over the years.

There really is no question that human creativity knows no limits. In small space living, this seems to be especially evident as limited space encourages innovation and out-of-the-box thinking.
Be sure to watch the full video (above) to see some of our favourite tiny house features. Some are wacky, some are practical and some are simply out of this world!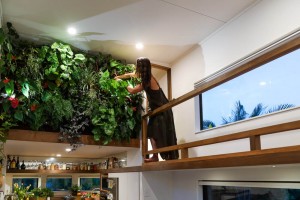 Shaye's beautiful tiny house features an incredible vertical indoor feature garden, and a stunning green roof, making this the ultimate tiny house for plant lovers.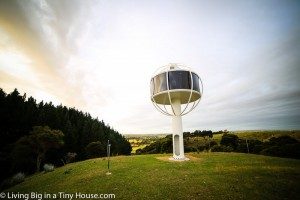 This hampton-style tiny house features incredible smart-lighting design to help change the mood of the home.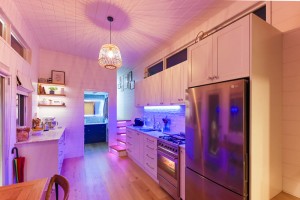 This musician's tiny house in Arkansas features a seperate music studio which transforms into a mobile performance space!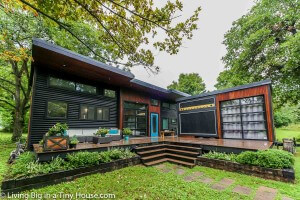 The Incredible Skysphere even has a beer dispenser hidden in the sofa.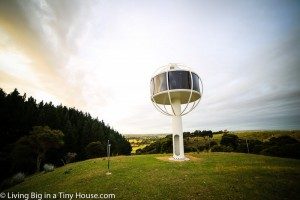 This stunning ultra-modern tiny house in Australia features an incredible cat run to protect them from the wildlife (and the wildlife from them).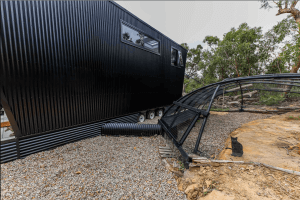 This dream tiny house in Florida has an actual pizza oven built into the design of the home.