• Container House
Spectacular 40ft Small Shipping Container Home
When we first met Brenda Kelly from IQ Container Homes, she was living in a brilliantly designed 20ft Shipping Container home. Since then, she has completed her slightly larger shipping container home, which is constructed from a 40ft and 20ft shipping container that have been joined together.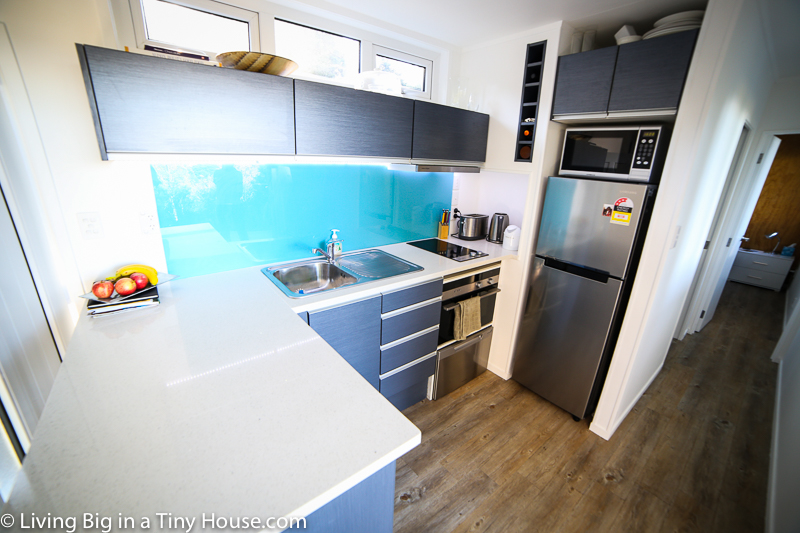 Immediately, it's hard to miss many of the similarities between her new home, and the (much tinier) predecessor. Similar details and colour features run throughout the new home, as can be seen in this very modern and well designed kitchen. As Brenda says though, why change a good thing?
Much roomier than her last space, the 2oft section of the home has been transformed into an office / spare bedroom set-up, which is packed full of transforming furniture including a desk-bed, and a small sofa with a hidden murphy bed behind it. This impressive room still feels quite vacant when everything is packed away, but when required, it could become a busy hub sleeping up to 3 people.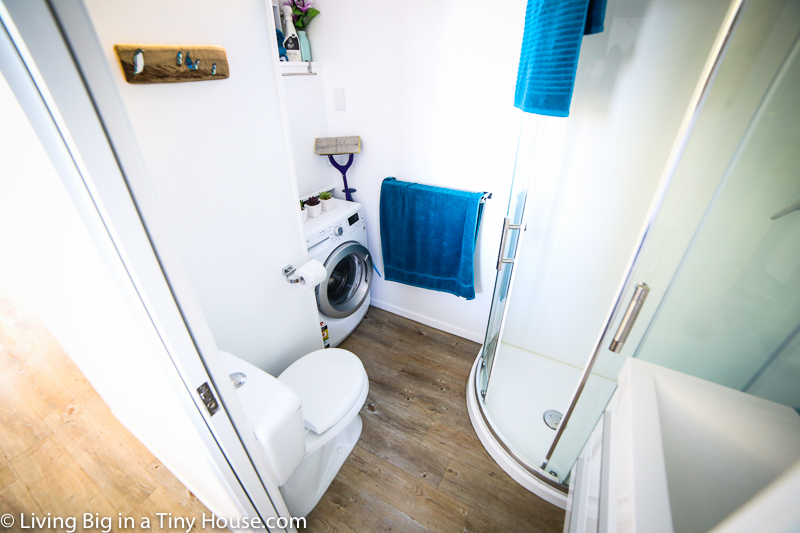 The bathroom has been kept compact, but functional. Most impressive is the flushing toilet which runs into a vermiculture treatment system. Room has even been created for a full size washing machine, which sits into a cavity which actually runs under the kitchen bench on the other side of the wall.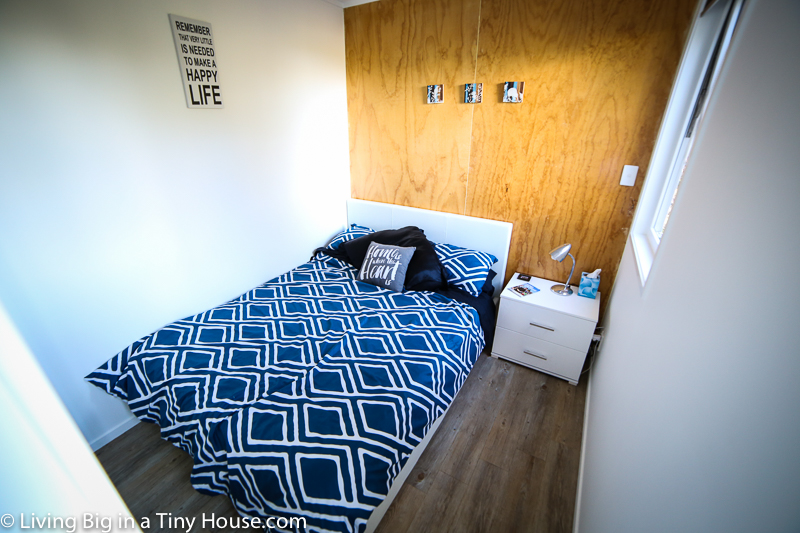 The master bedroom is again wonderfully simple, but employee many clever design aspects, such as the full length mirrors on the wardrobe which create a greater sense of space, and the queen sized bed which lifts up to reveal lots of cubic space underneath.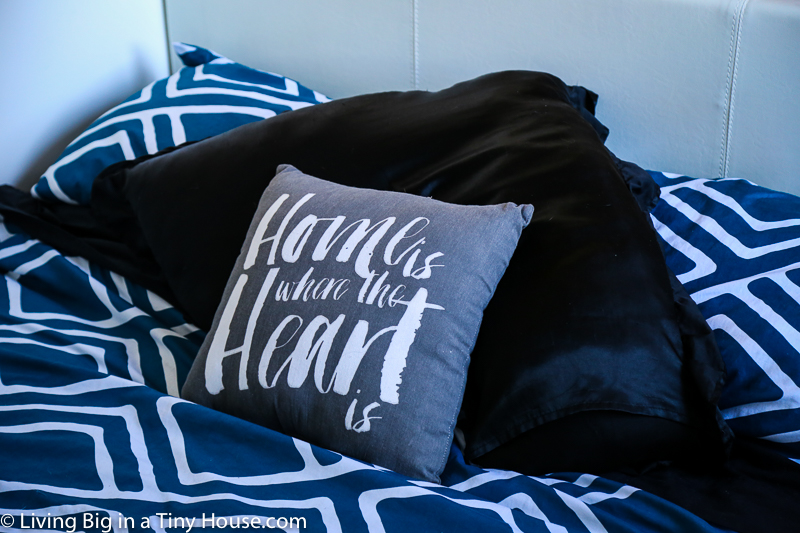 Brenda's home is solar powered, and still has the ability to collect rain water, but this time, it's all also tied to the grid allowing her to also draw from the municipal supply. Make sure you watch the full video tour above to find out about all this, and the homes many more amazing features!