• Bus / Van Life
Van Life In A Renovated VW Kombi Westfalia
If you're wanting to live a life on the road, there are few homes that will travel quite so well as a van and of those vans, there are few more iconic than a Kombi Westfalia camper. Kylie and Stu have beautifully renovated their old sage green camper into an incredible tiny home on wheels.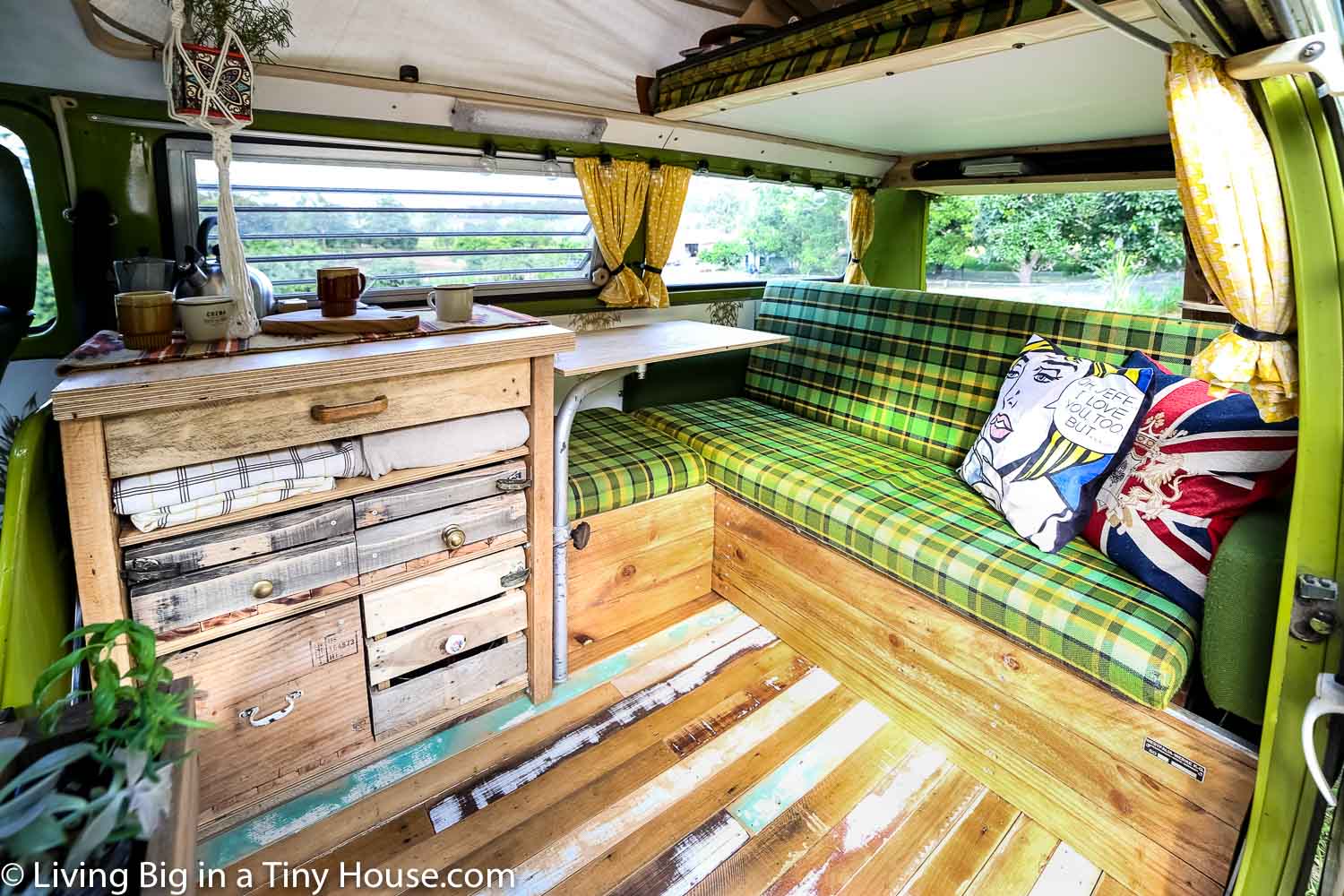 The renovation was done using lots of old pallet wood and other reclaimed and recycled materials. The character of the van has been kept, but it's functionality, lay-out and aesthetic greatly added to.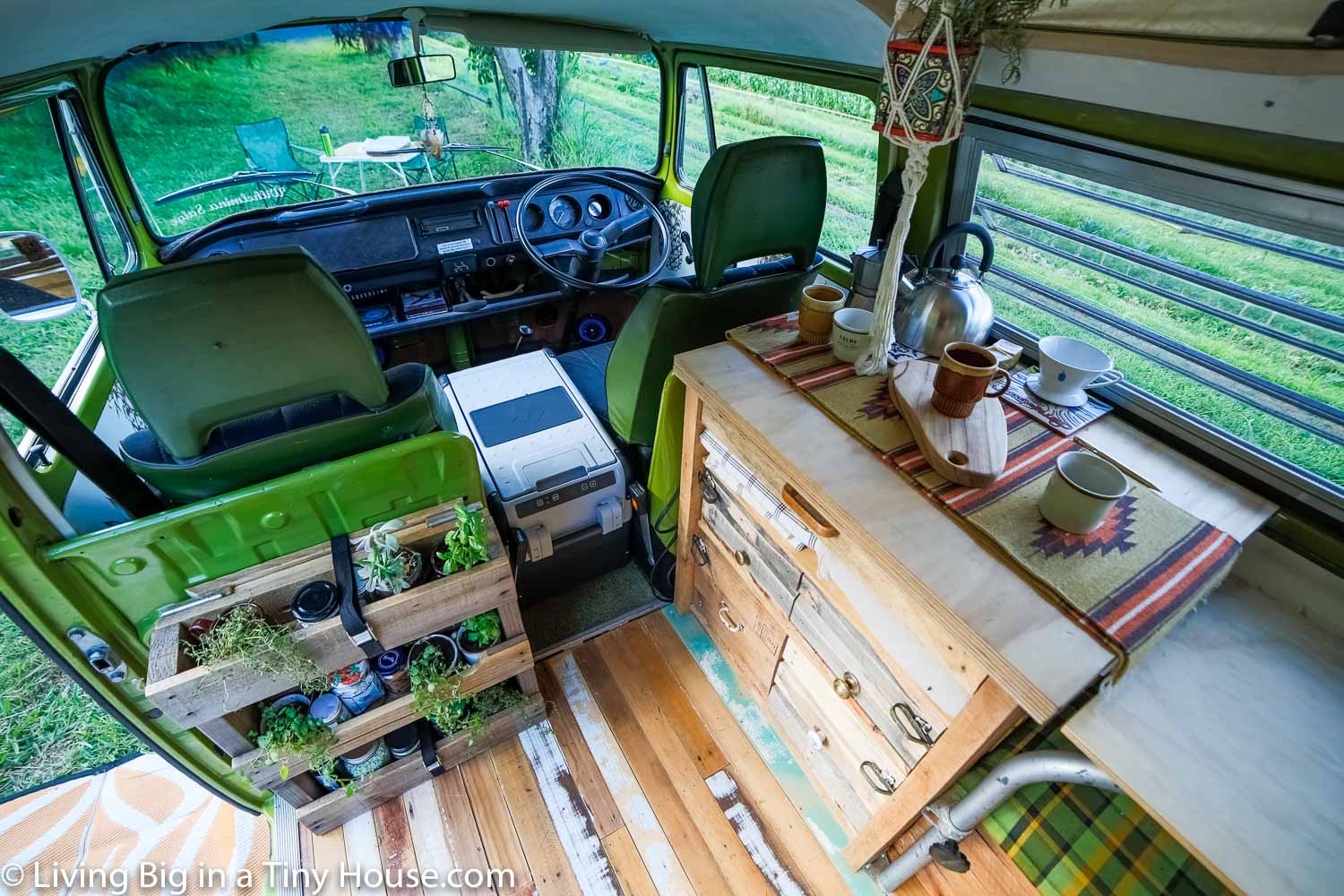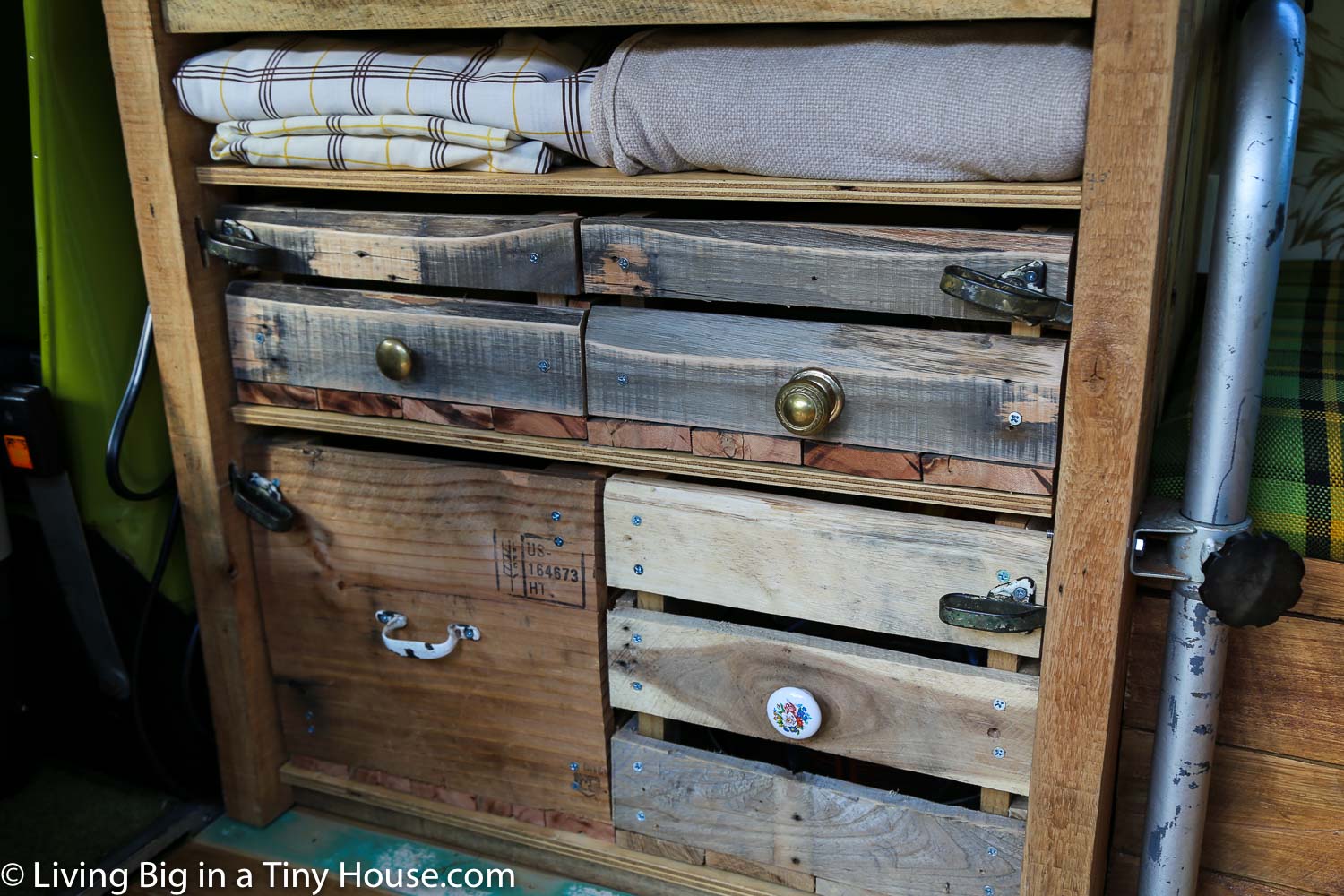 There's lots of storage space which has been added to the van, including a beautiful set of draws which has been made out of pallet wood and which uses a collection of old miss-matched handles found in op shops. On top of this draw set is a kitchen work bench and the couple even found room for a Dometic 12v fridge which sits between the two front seats of the vehicle.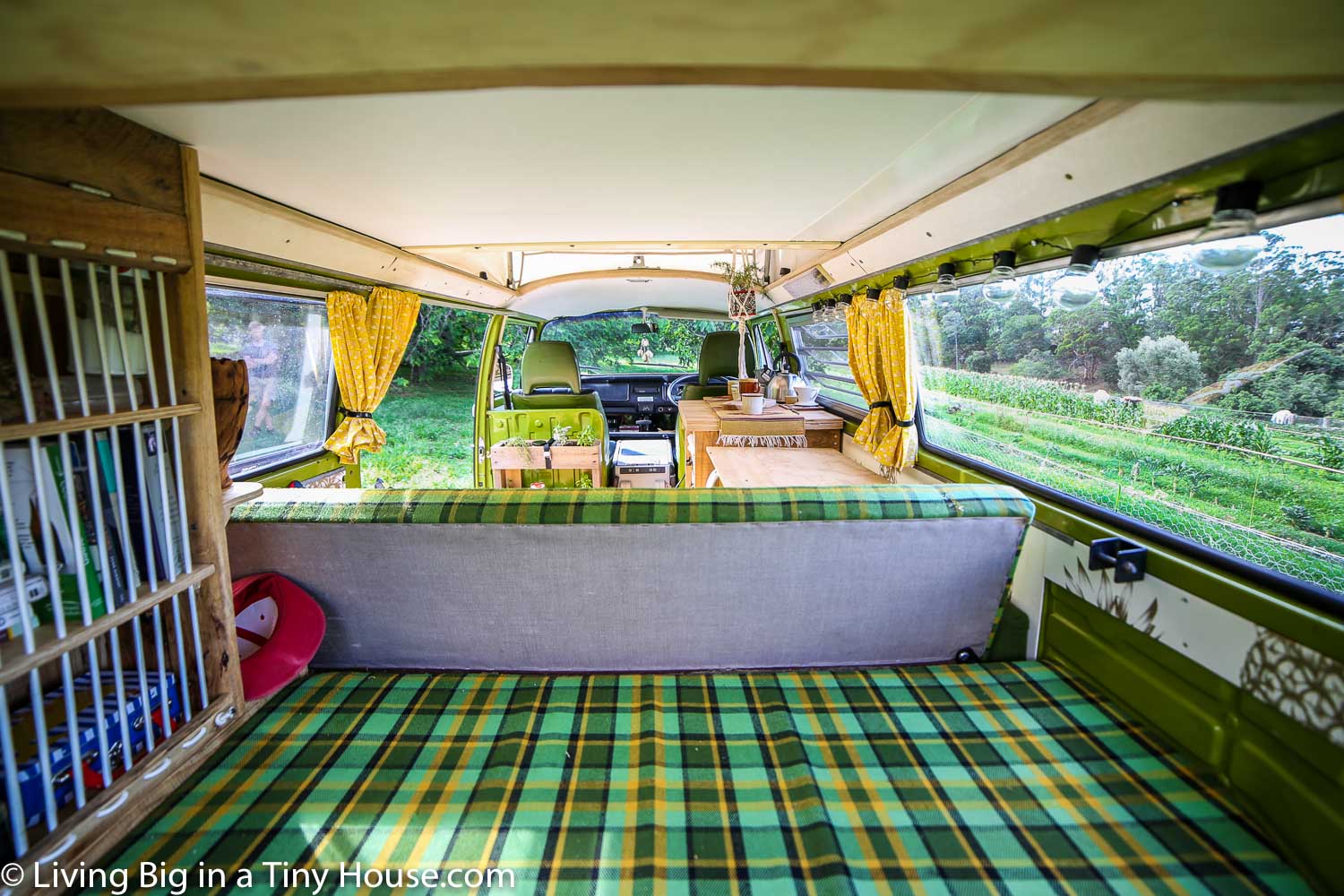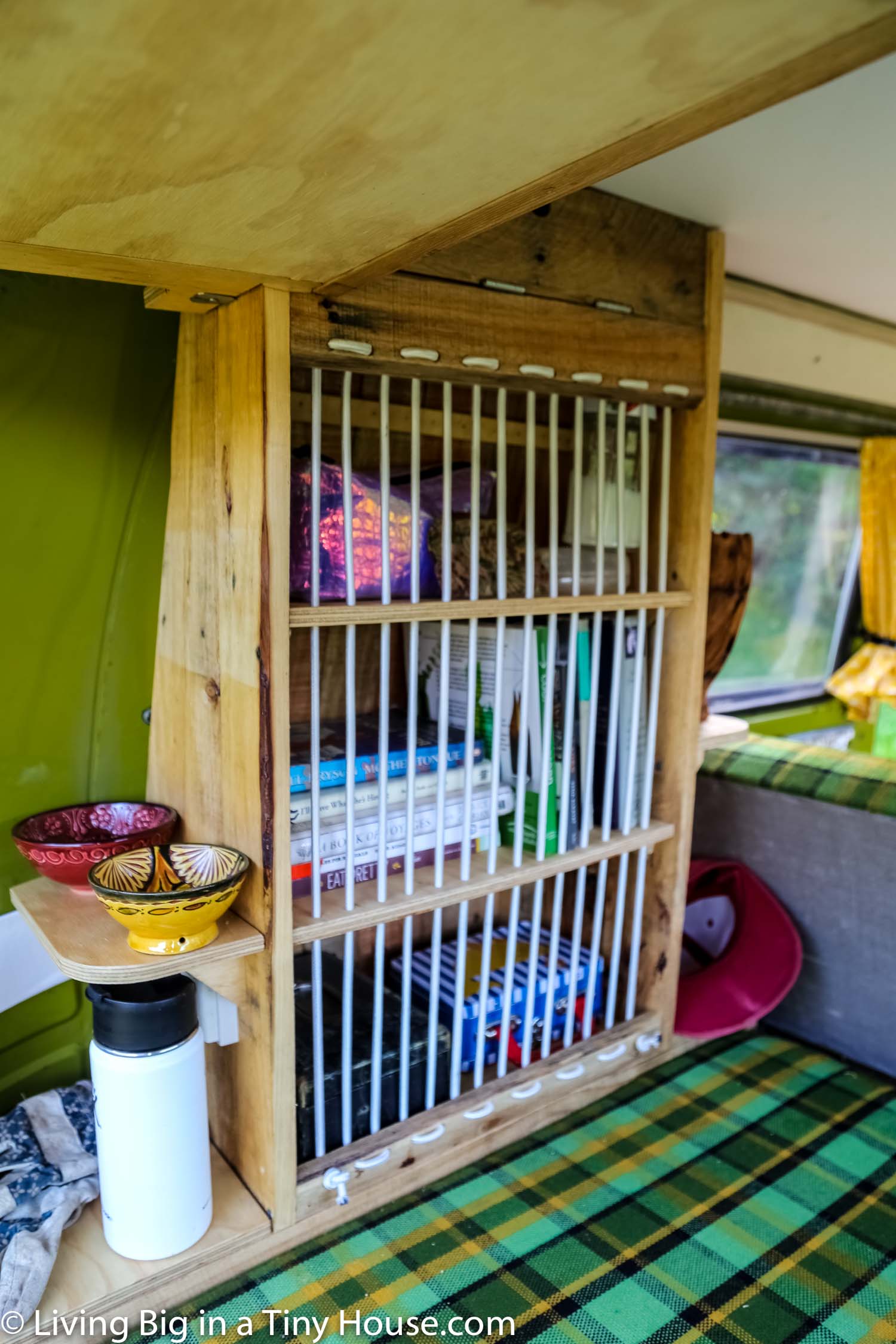 There's a few Pinterest wins in this camper van too, such as this book shelf which uses elasticated rope to hold in the books and stop them from going everywhere when traveling.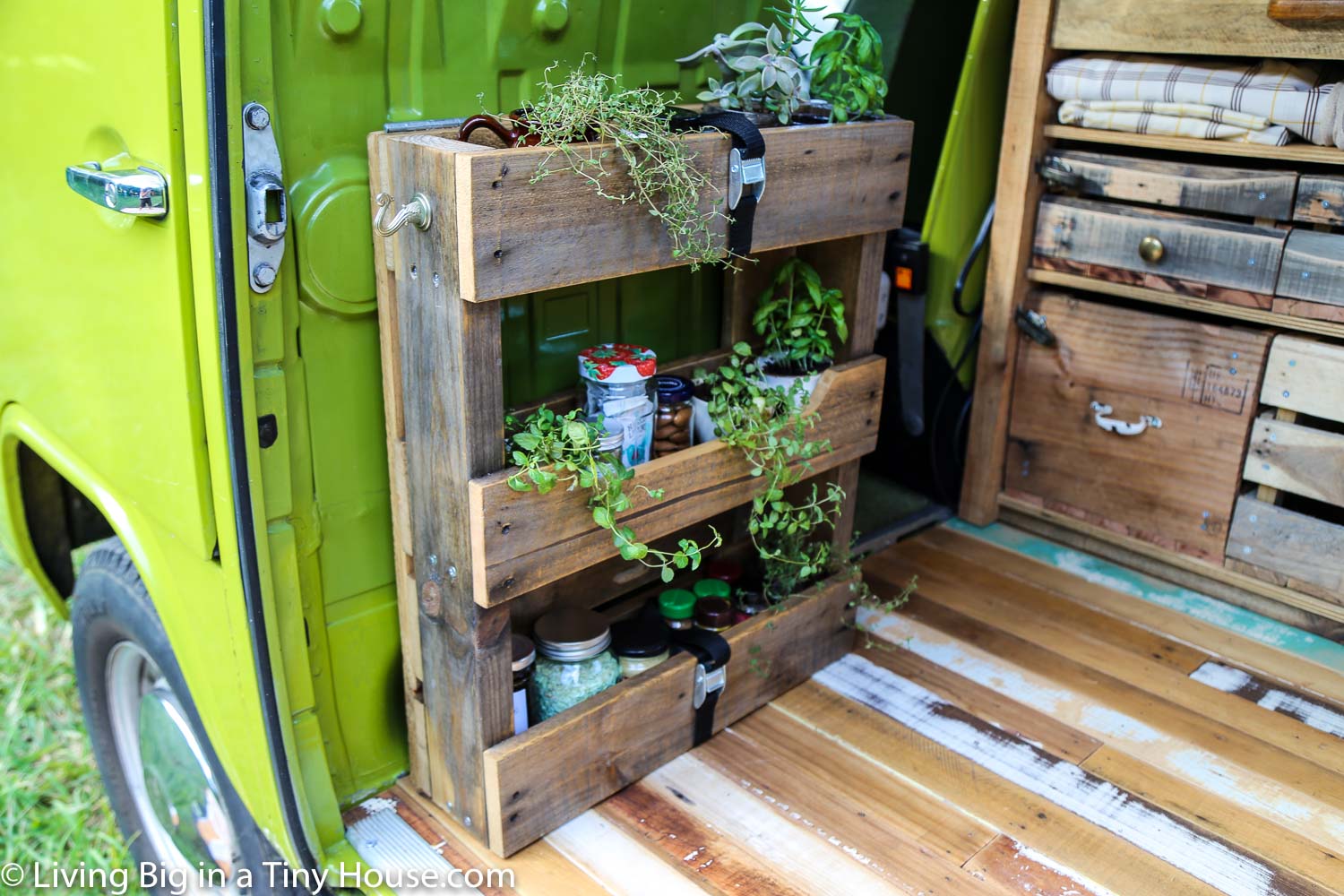 One of my personal favourite features in the Kombi however, has to be this wonderful little herb planter. It brings some living energy into the van, adds a touch more green and is packed full of useful herbs for this pair who love to cook.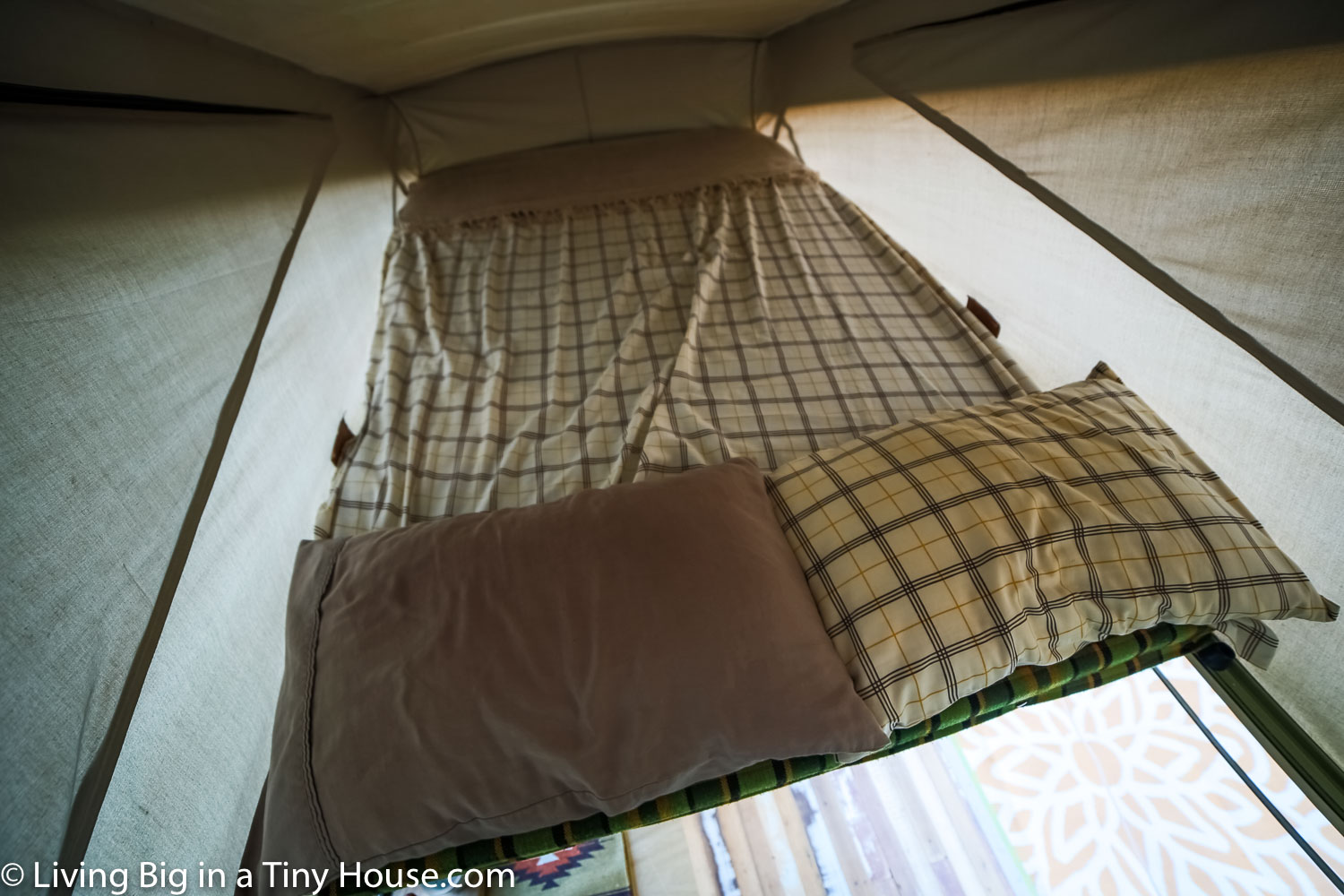 When it's time to sleep, there's plenty of space in the bedroom above, in the pop-top section of the Kombi Westfalia.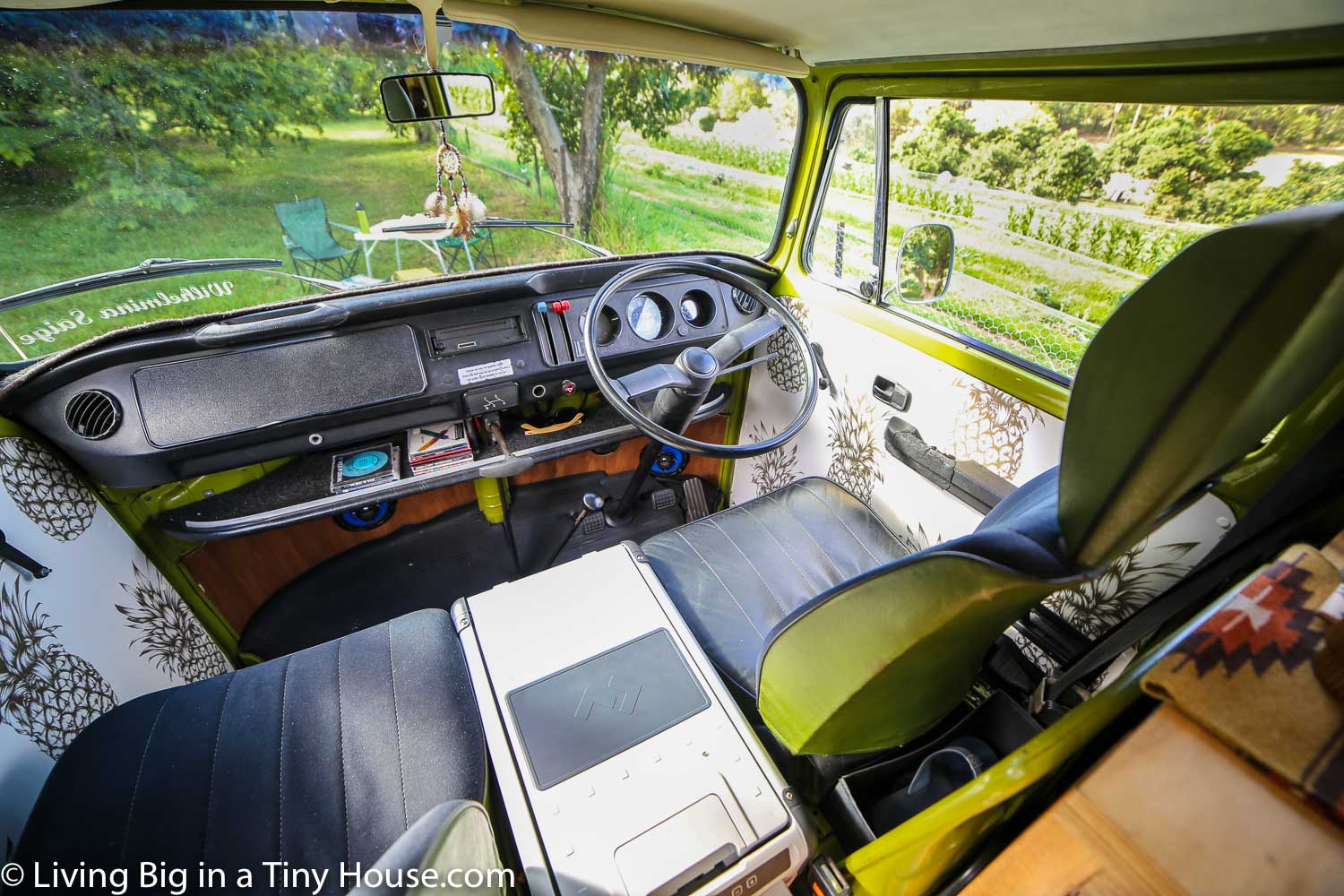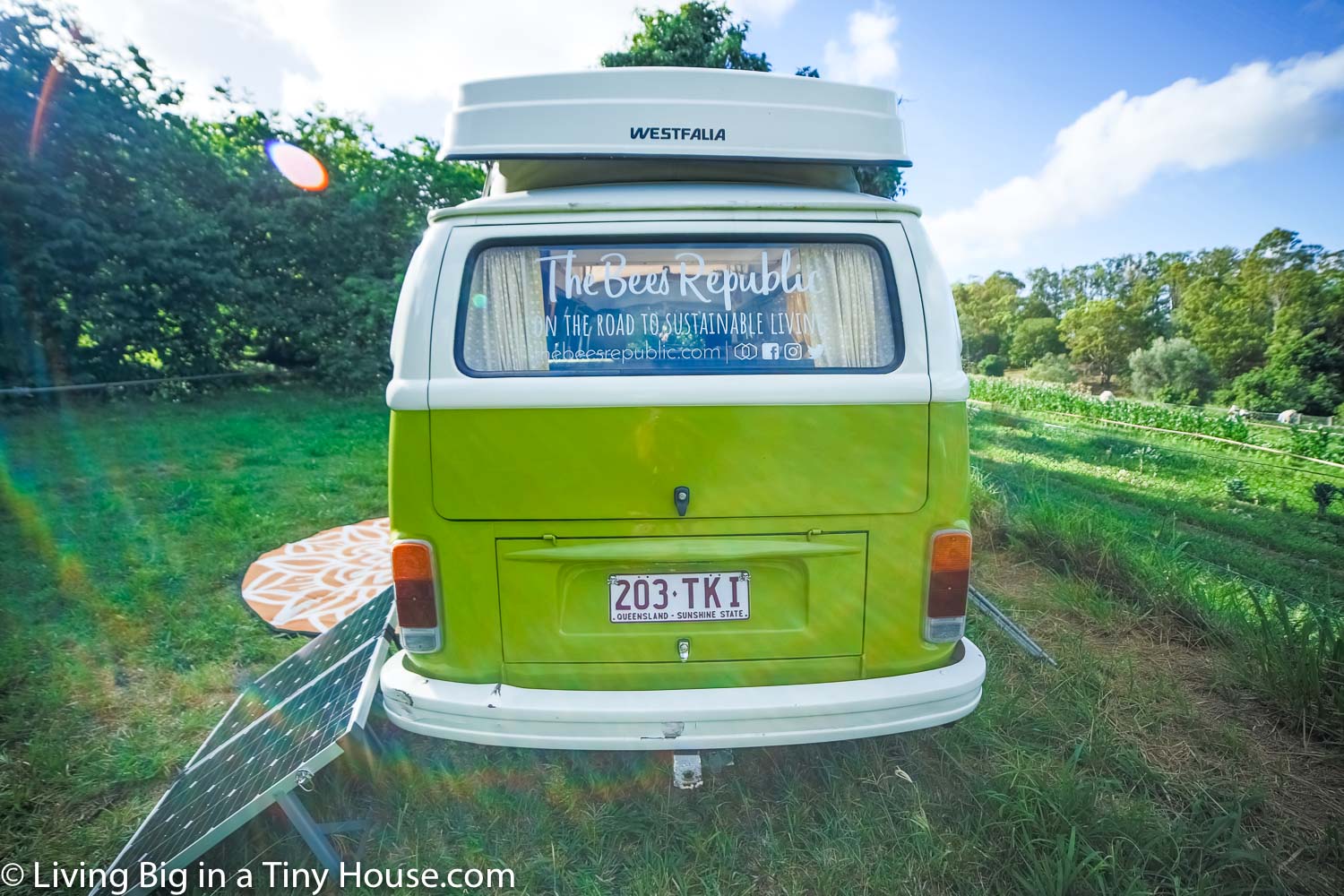 Stu and Kylie aren't just your average van-lifers. This couple are on a mission to travel all over Australia and telling unique sustainability stories through their website, The Bees Republic. Throughout their travels, they are seeking out communities and organic farms where they volunteer and work on the land in exchange for their parking space.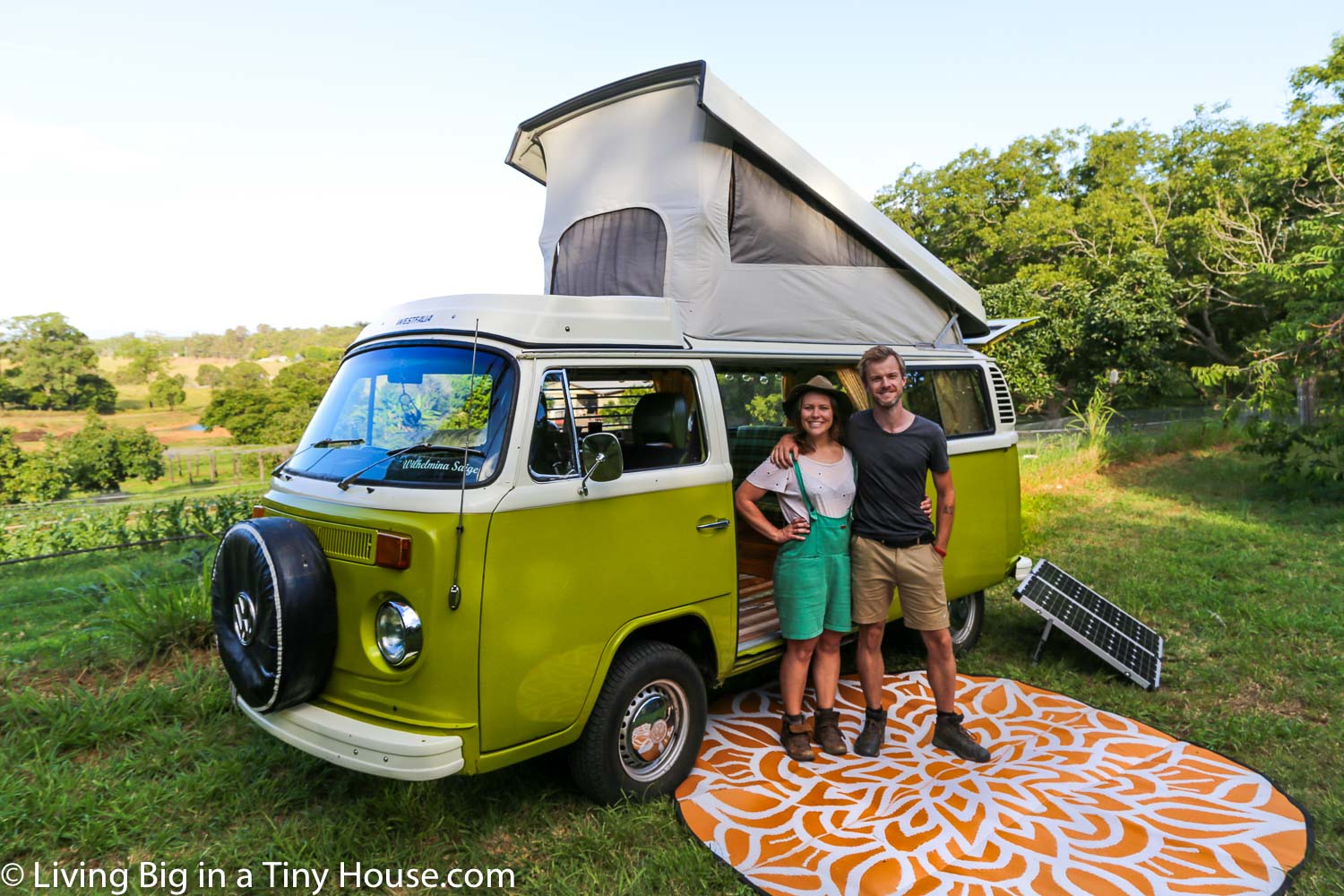 To find out more about this couples adventures, be sure to watch the full video tour of their beautiful kombi renovation in the video above. You can also follow their adventures on Instagram.