• Tiny House
World-Traveling Couple's Tiny House in Sustainable Community
This tiny house couple are truly living their dream. After spending years traveling the world, when it came to putting down some roots they wanted to build a small and simple home that would allow them to live close to nature while also providing the freedom to continue their travels one day. Their solution was a beautiful tiny house on wheels which has found it's home in the heart of a beautiful, sustainable community.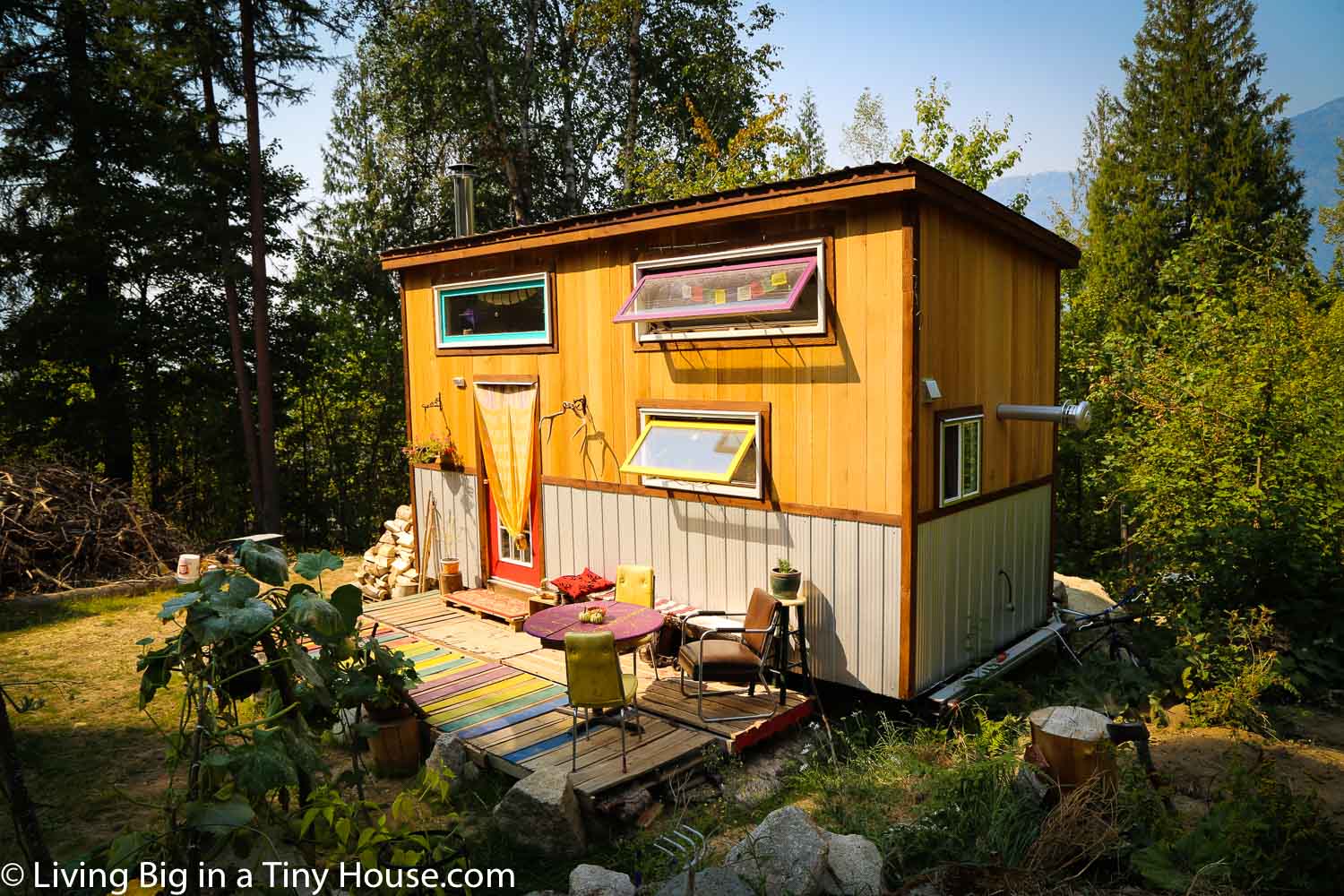 As land affordability is an ever increasing issue and often the most expensive part of home ownership, more people are seeking out communal living arrangements and forming intensional communities. This small and beautiful community is home to a main house where the land owner lives, Sophie and Carlo's tiny house, an airstream, a yurt and an RV. Together, all the members look after the communal gardens and share the responsibility of caring for and maintaining the land.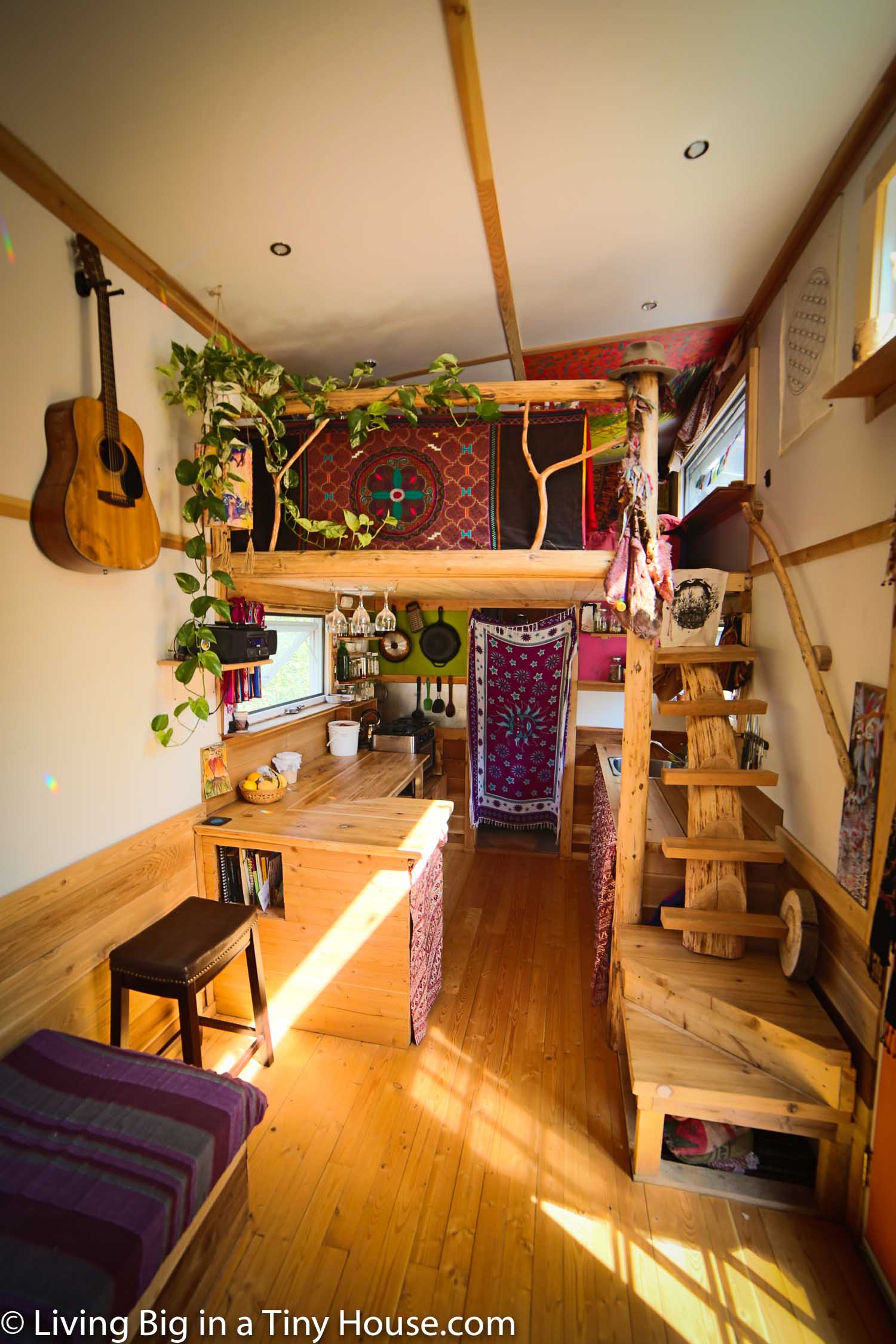 For Sophie and Carlo a tiny house was the perfect choice of home. It gives them a private and comfortable space to retreat to when they need their own time, yet it's also a space which encourages them to get outside and mix with the other members of the community.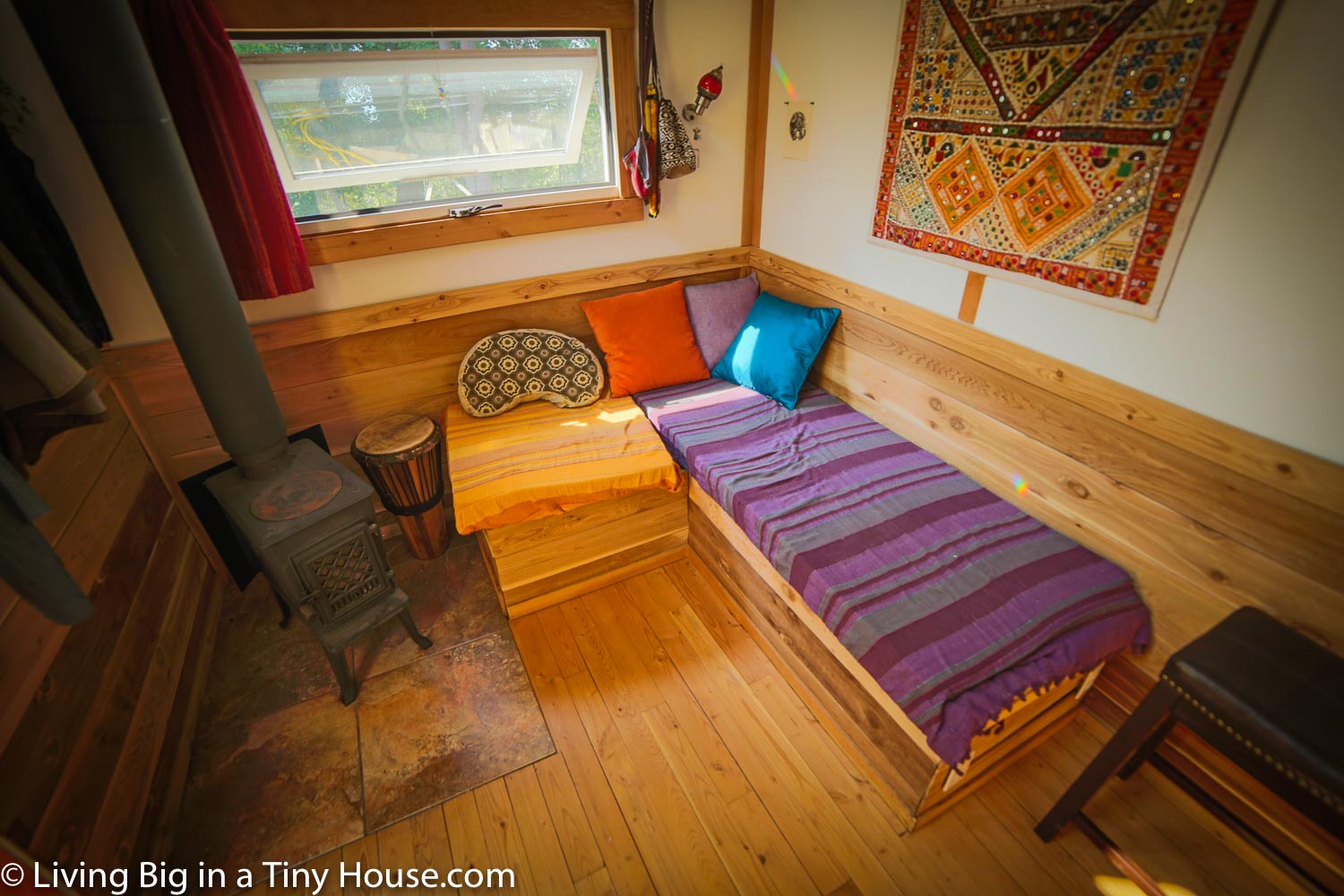 The home has all the necessary comforts and the high ceilings help the tiny house to feel very spacious. The wood which runs throughout the home adds warmth and character. Inside, there is the living room, a kitchen, bathroom and a sleeping loft upstairs.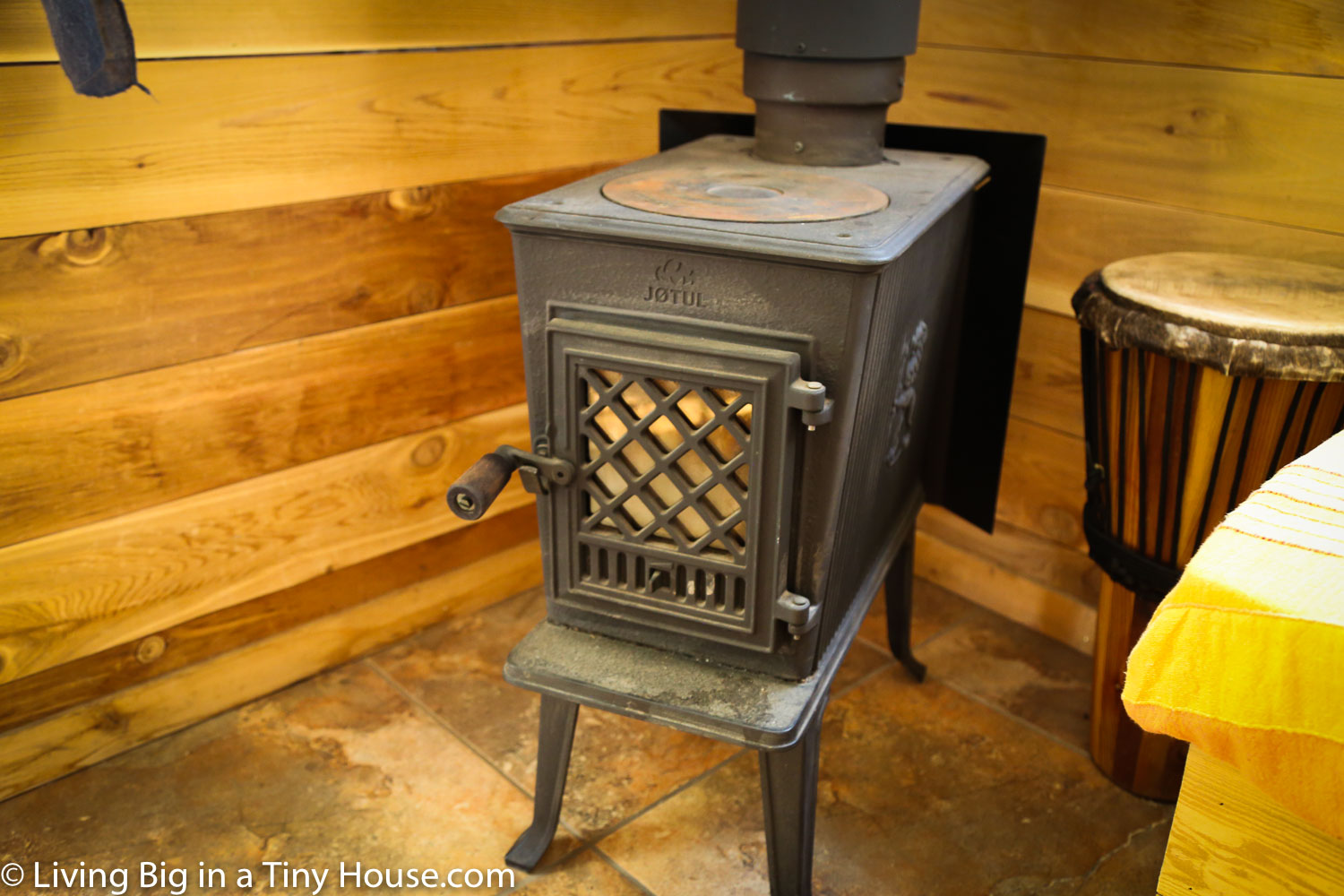 To help the couple brave the harsh Canadian winters, a wood stove is essential in the tiny house. Sophie and Carlo say that the  stove has no problems keeping the home toasty warm and the trick was actually preventing it from over-heating the space and turning it into a sauna.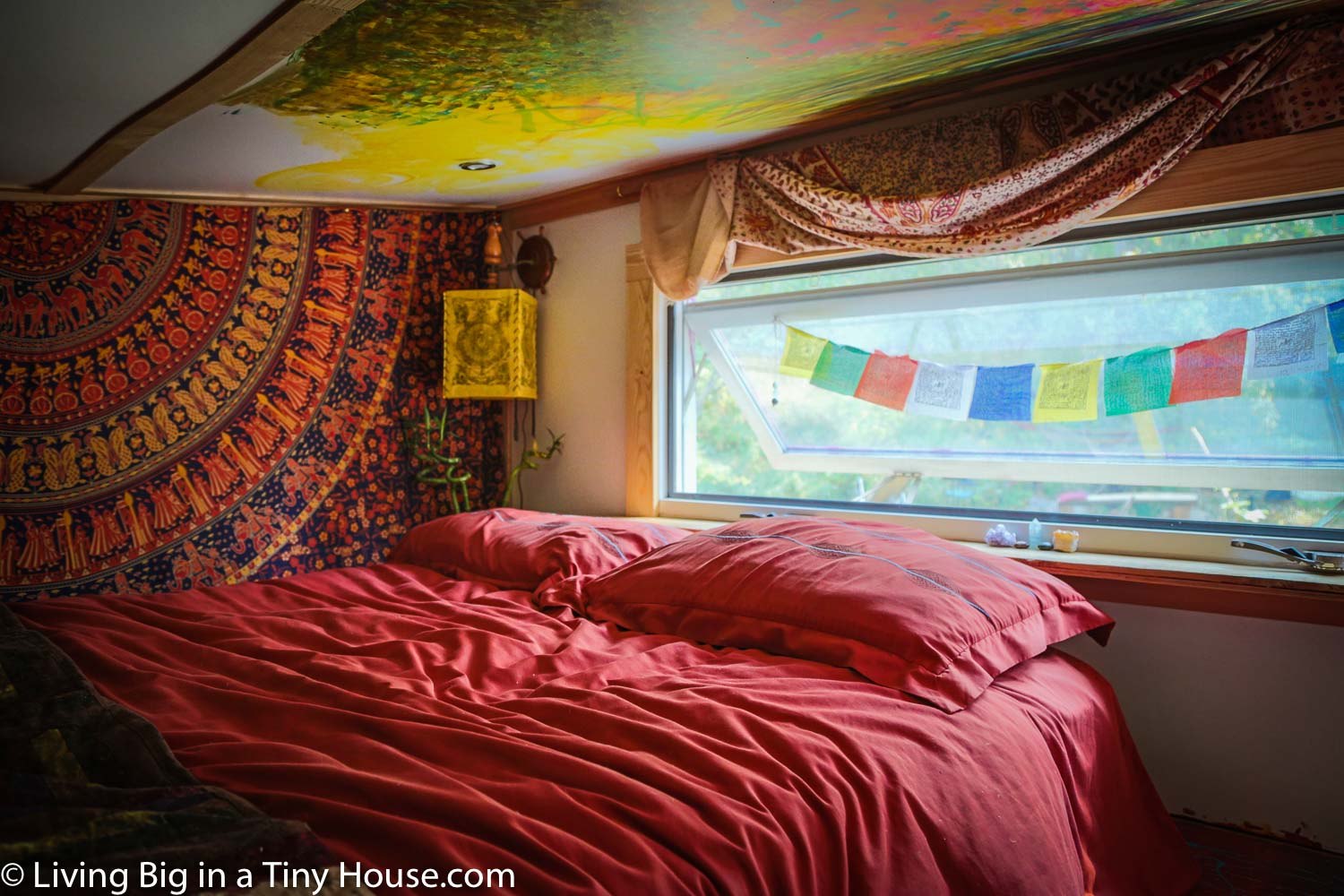 Travel teaches you a lot about yourself. As space and luggage is always limited it often teaches us how few possessions we really need in order to be happy in life. Like this couple, many have discovered tiny house living post-travel adventures as a way of keeping life simple and remaining in a space which connects you with experiences instead of things. This young couple have set themselves up with a wonderful home base in this tiny house, which provides them with shelter, warmth and community though the land they occupy and that is a wonderful thing.