• Bus / Van Life
Van Life In Olympia – Young Woman's Adventurous Home On Wheels
At just 21 years Old, Milla Delphine knows what she wants in life and has a plan on how to get it. Ever since she was little, Milla has dreamed of living on a sail boat. Converting a van to live in full time was initially just a plan to allow her to save more money in order to manifest her nautical dream, yet in the process, Milla has completely fallen in love with van living.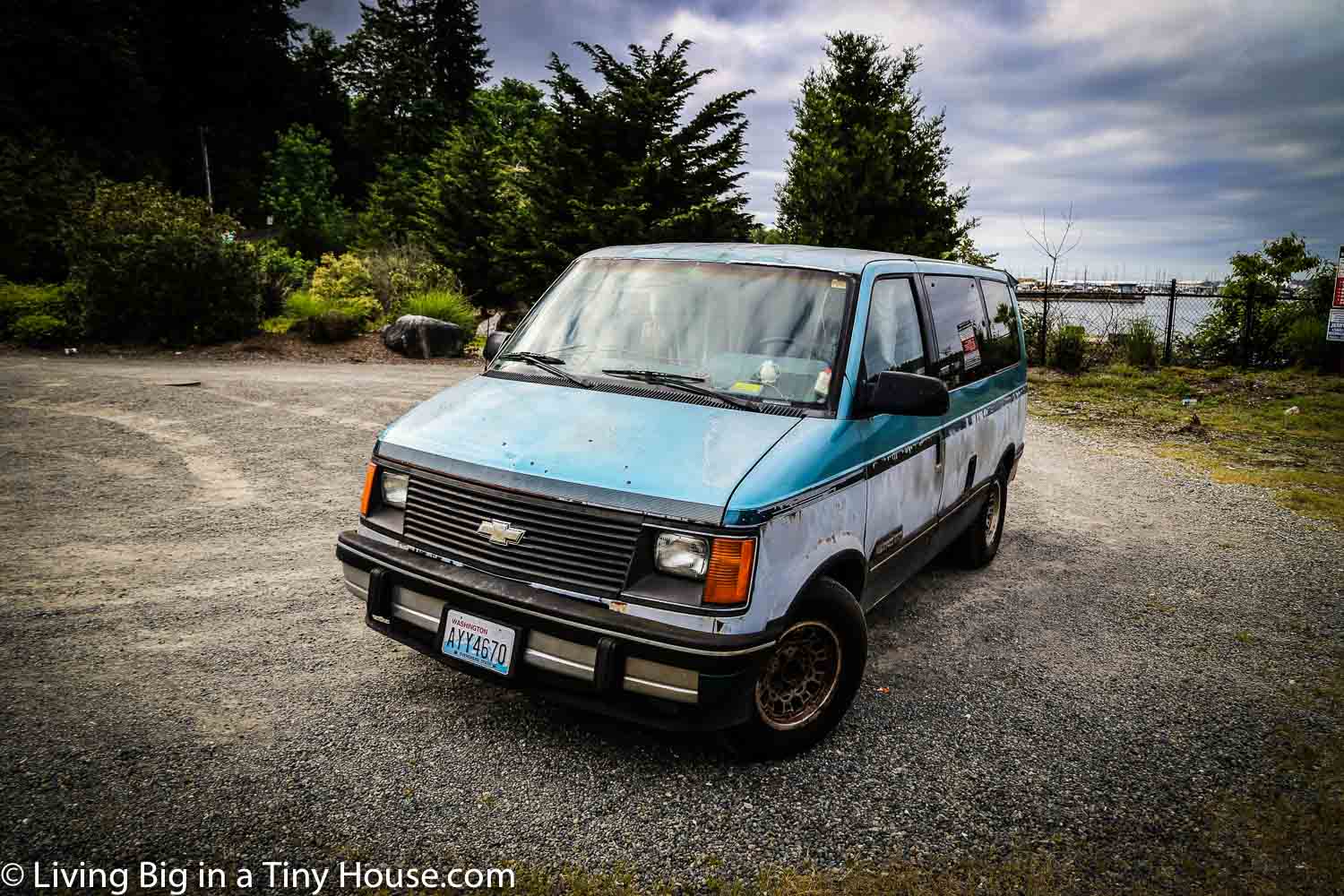 Milla's home has been constructed inside an old Chevy Astro van. From the outside, it's clear that the van has seen better days and looking it you wouldn't naturally think that someone had made this van their home. The inside of the van however is a wonderful transformation.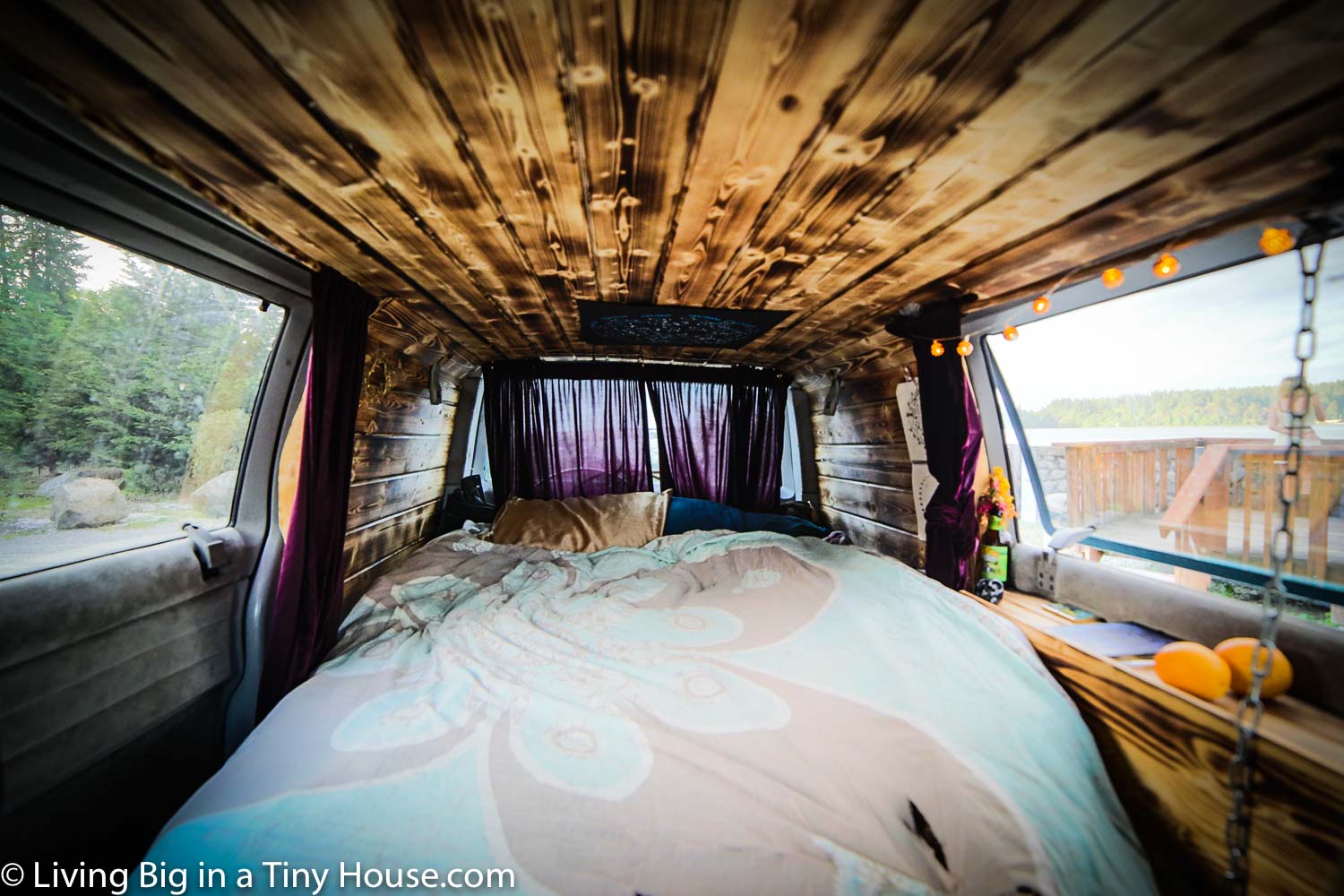 The renovation of this project was lead by Milla's partner Johnny Bayles who is a skilled carpenter. Together they worked for several months renovating the van and getting it ready to live in. For Milla, this was an opportunity to learn new skills and with Johnny's guidance was able to greatly contribute to the build of her home.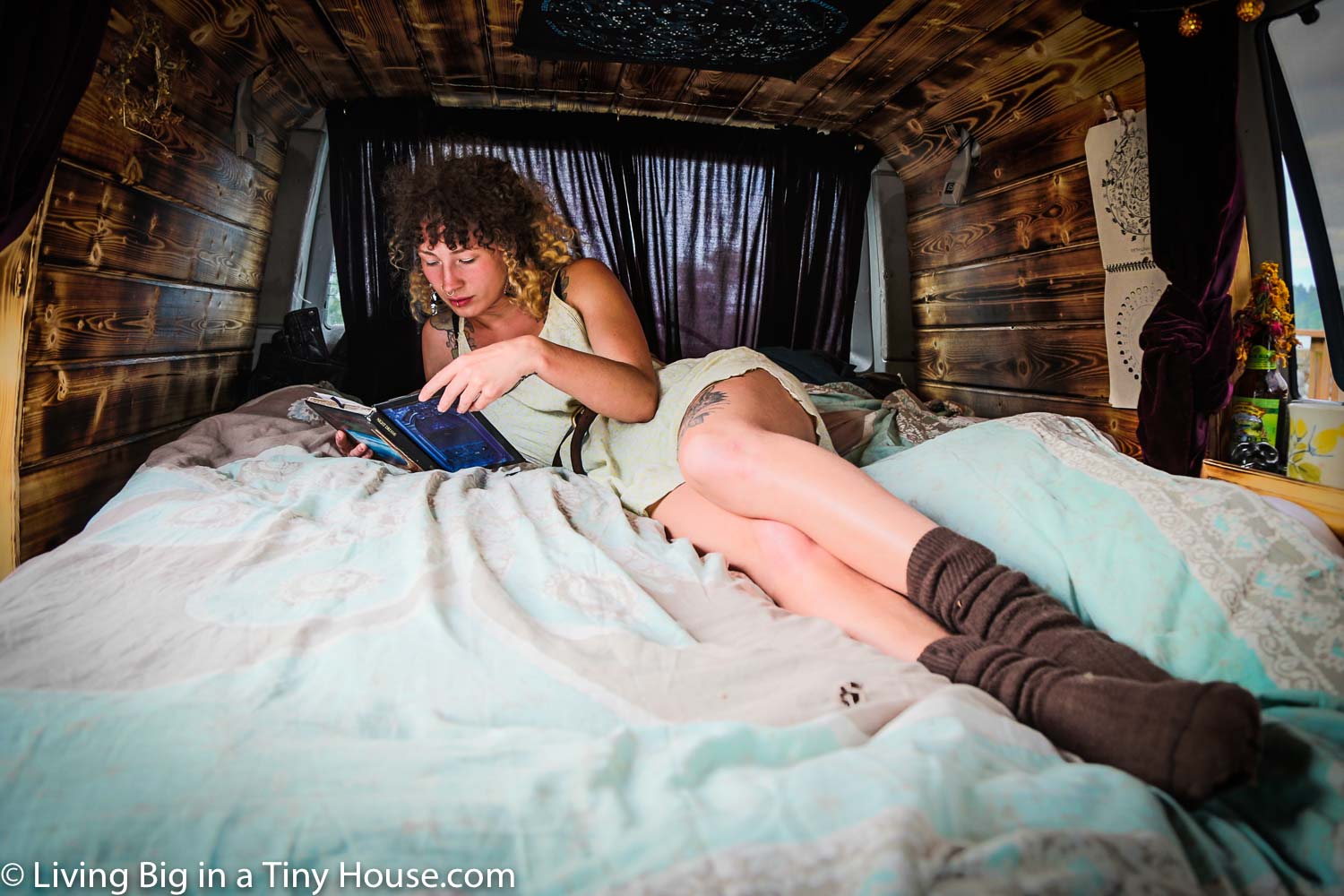 The result is a beautiful and warm home on wheels. The van ins't large, but it's big enough for all the essentials. Burned pine panels line the walls of the van and give it an edgy, yet welcoming feel.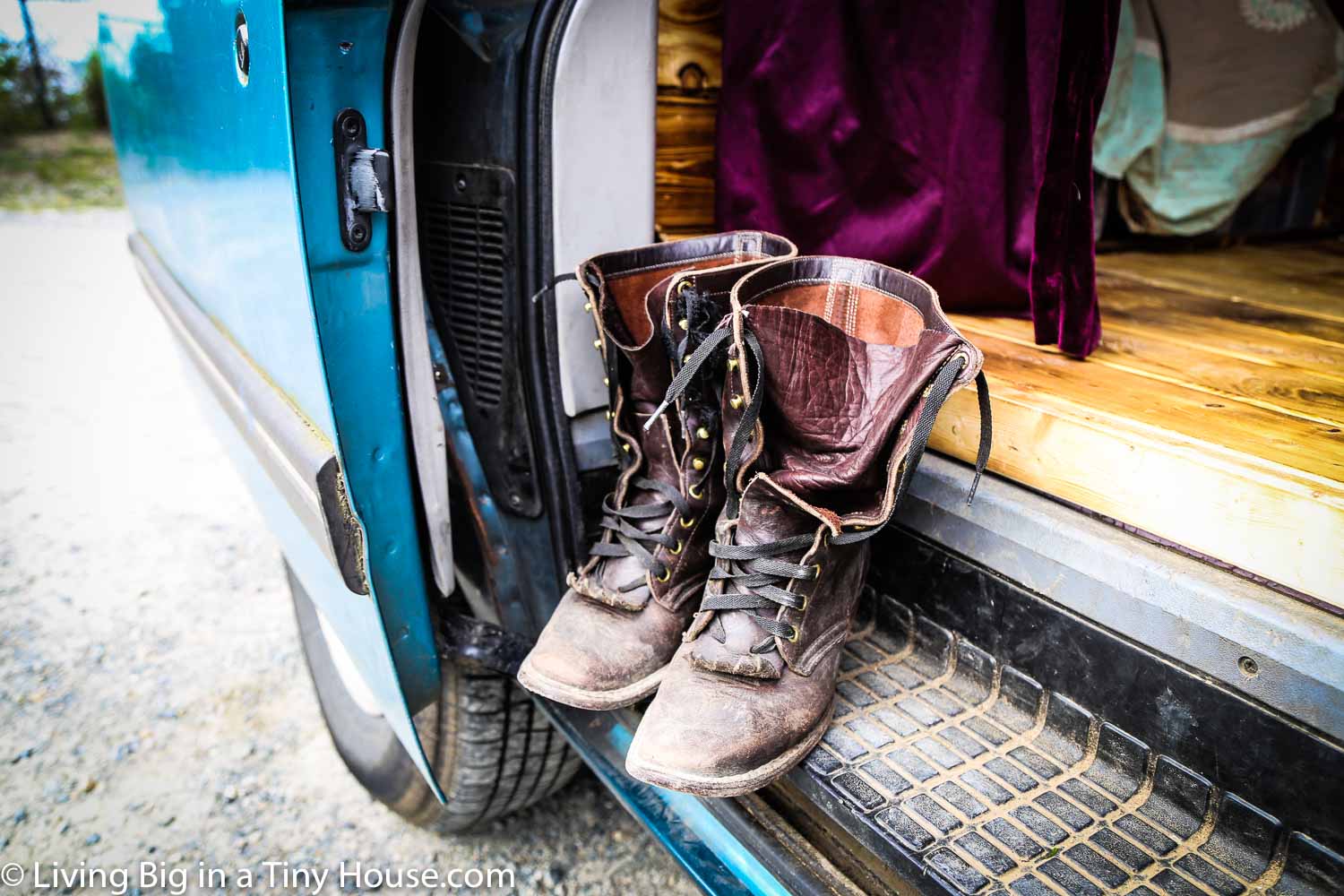 Many people are scared away from van life simply because it's so different. Within this van, many aspects of life are more like camping. There's no bathroom, no kitchen and yet Milla has adapted to find ways around all of that. She cooks using a small camping stove and has a mental map of all the available bathrooms around town.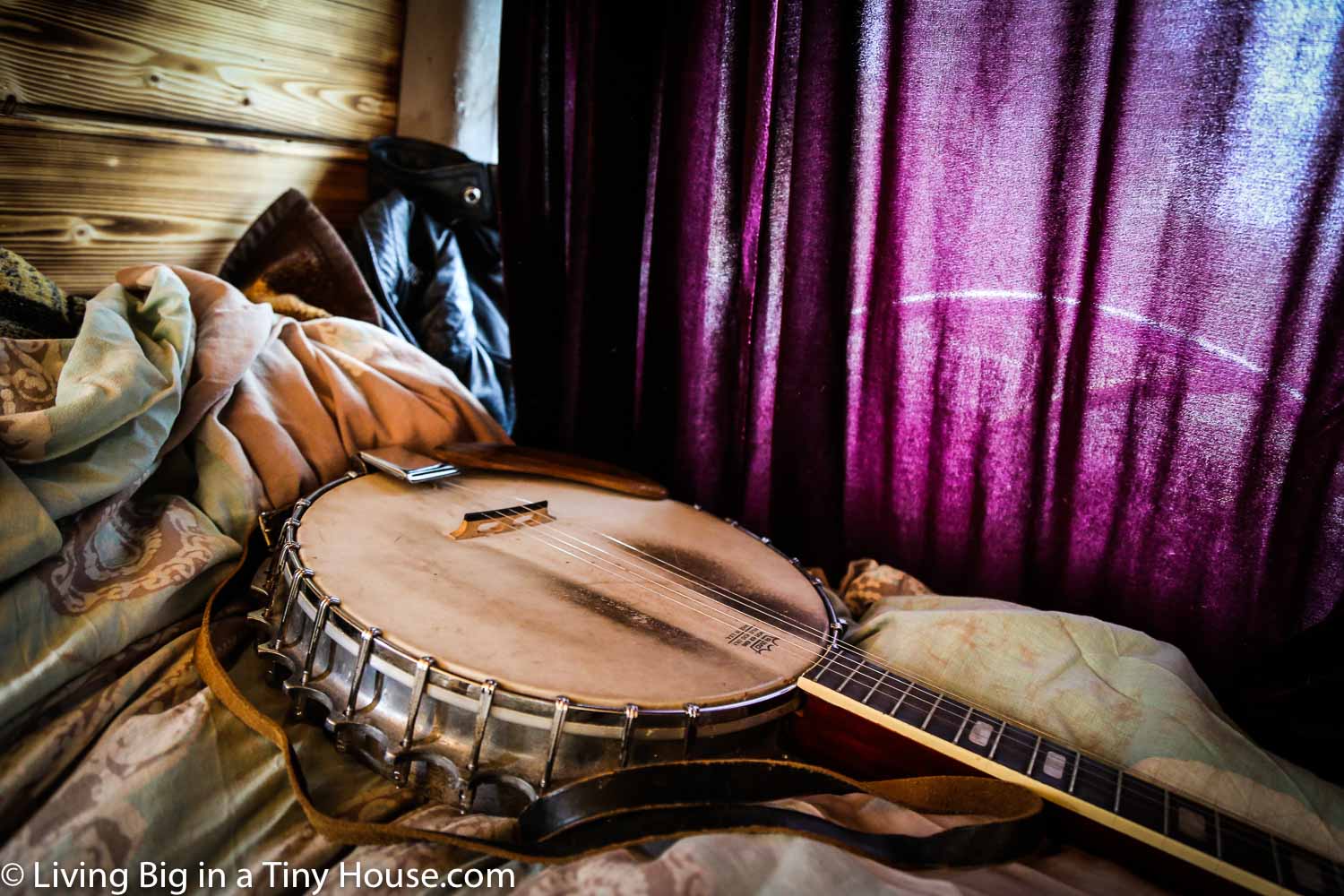 When it comes to finding a parking space for her van, Milla has her favourite spots, including Marinas. She often camps together with other van-lifers who share knowledge of parking spots and swap tips. The van from the outside is relatively unassuming, which means that stealth camping is also possible.
Milla is also fortunate enough to have a solid network of friends around her. She says that whether or not her friends thought it was a good idea that she move into her van, they all offered support including use of their kitchens, places to shower and parking spots all over town.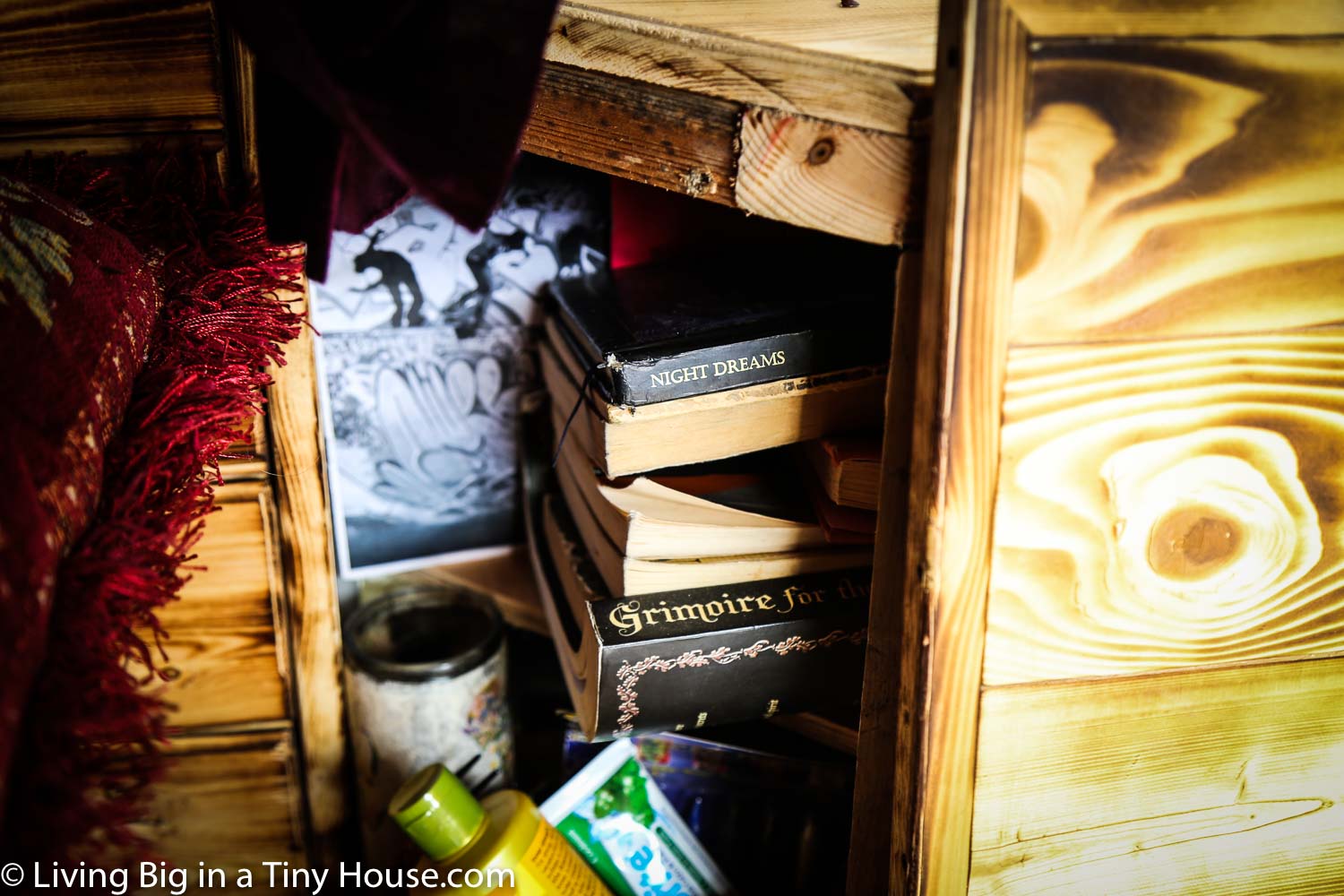 Milla says the transition into van life has been surprisingly easy and to others who are considering this way of life, her advise it to not get scared away by the little things.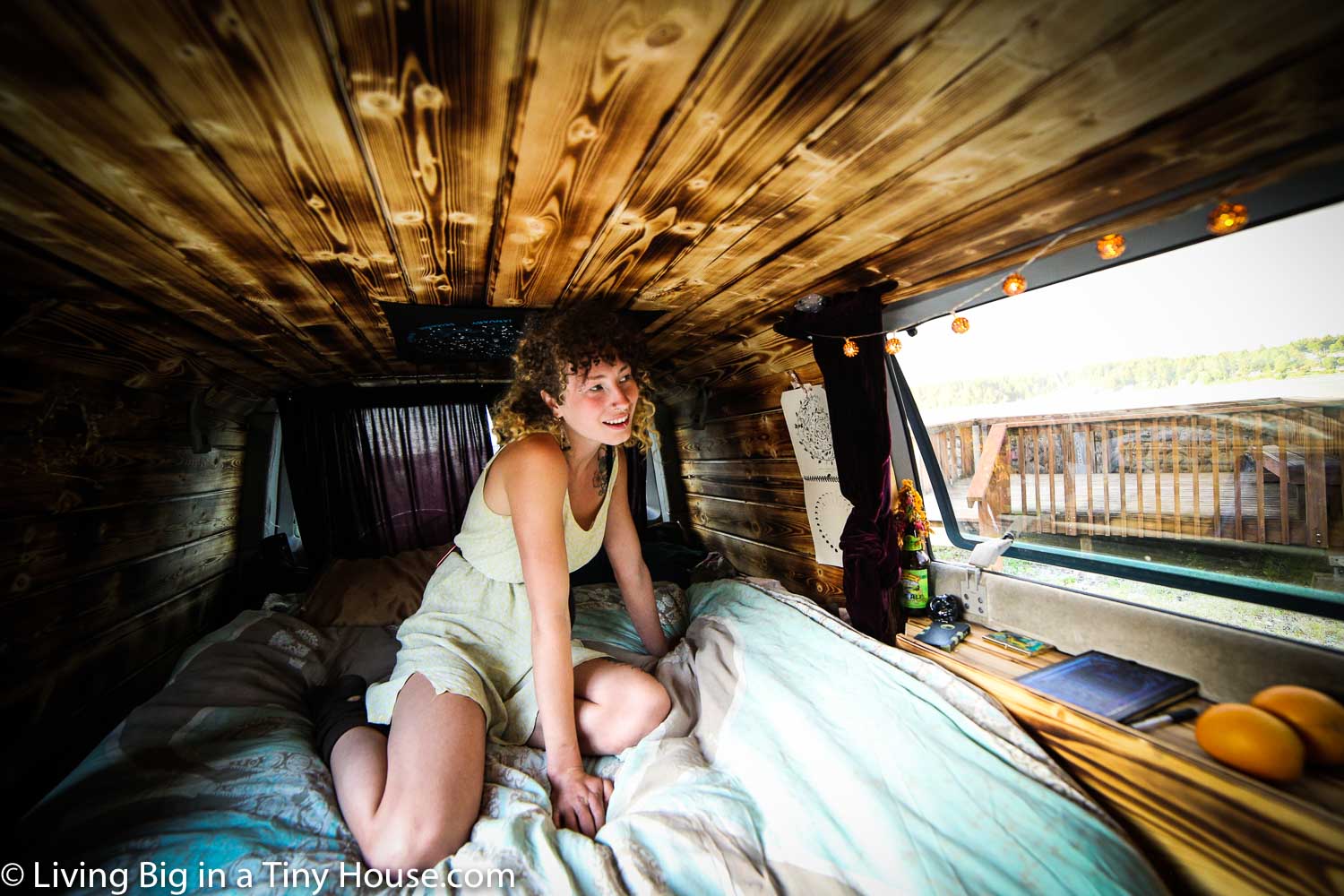 What started out as a simple means of helping this adventurous young soul to achieve her dream of living on a boat, has ended up turning into a little dream of it's own. Life in the van offers not only shelter, but freedom and a life rich in experiences, preparing her for the eventual transition into small space living on the water.