• Off The Grid
Epic Off Grid Van Conversion For Full Time Travel In Australia
This incredible van conversion allows this adventurous couple to live and work full time on the road as they travel and explore Australia! Demi and Eli spent 8 months converting an old van into a remarkable tiny house on wheels which gives them all the comforts of home while they explore.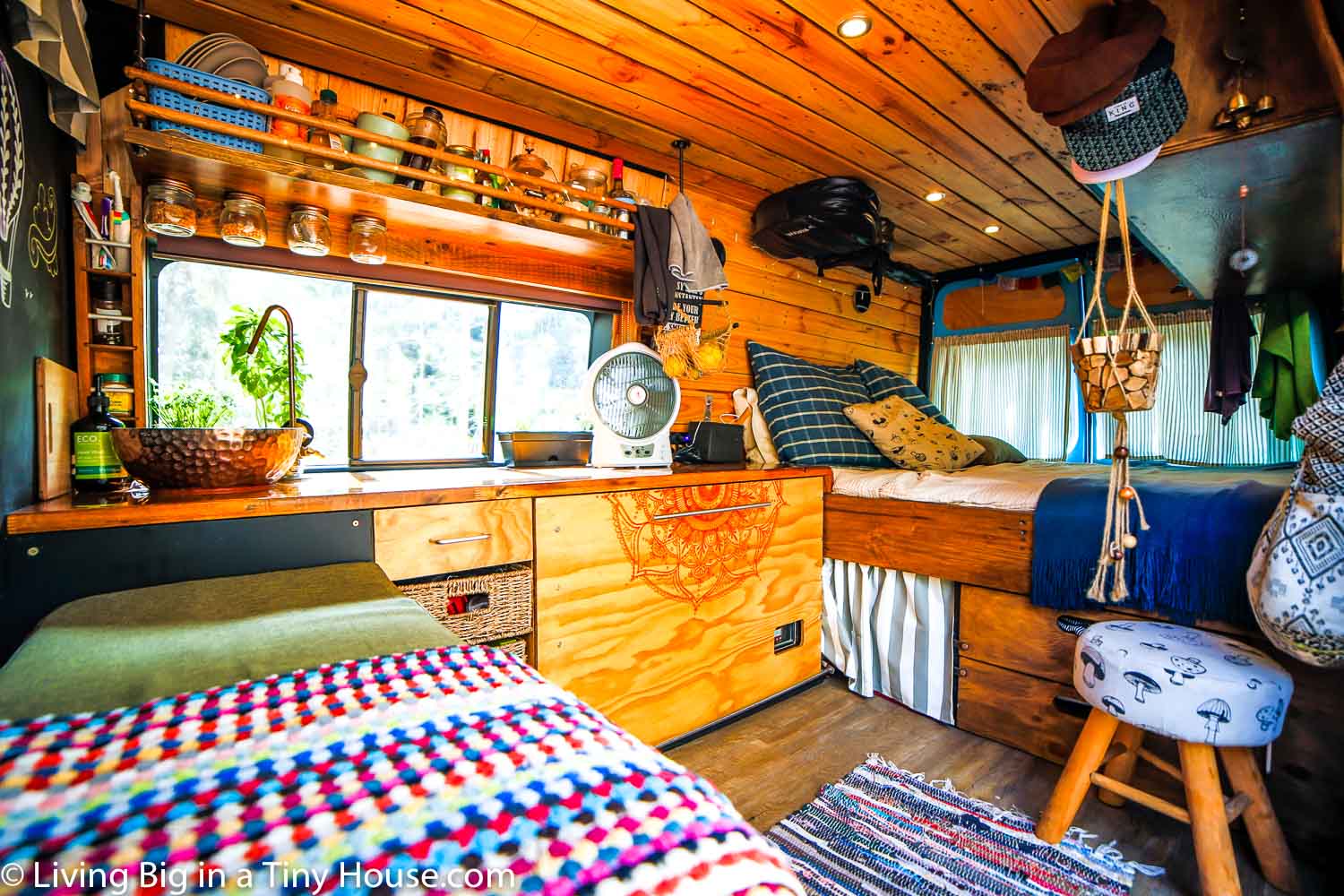 This off-the-grid van is designed to provide the couple with everything they need while traveling. A solar panel on the roof gives them ample electricity to charge devices, as well as run a fridge, lights and a water pump inside the van. While un-assuming from the exterior, the inside of this van conversion is breath-taking. Heavy use of reclaimed timbers have transformed it into a warm and welcoming tiny home.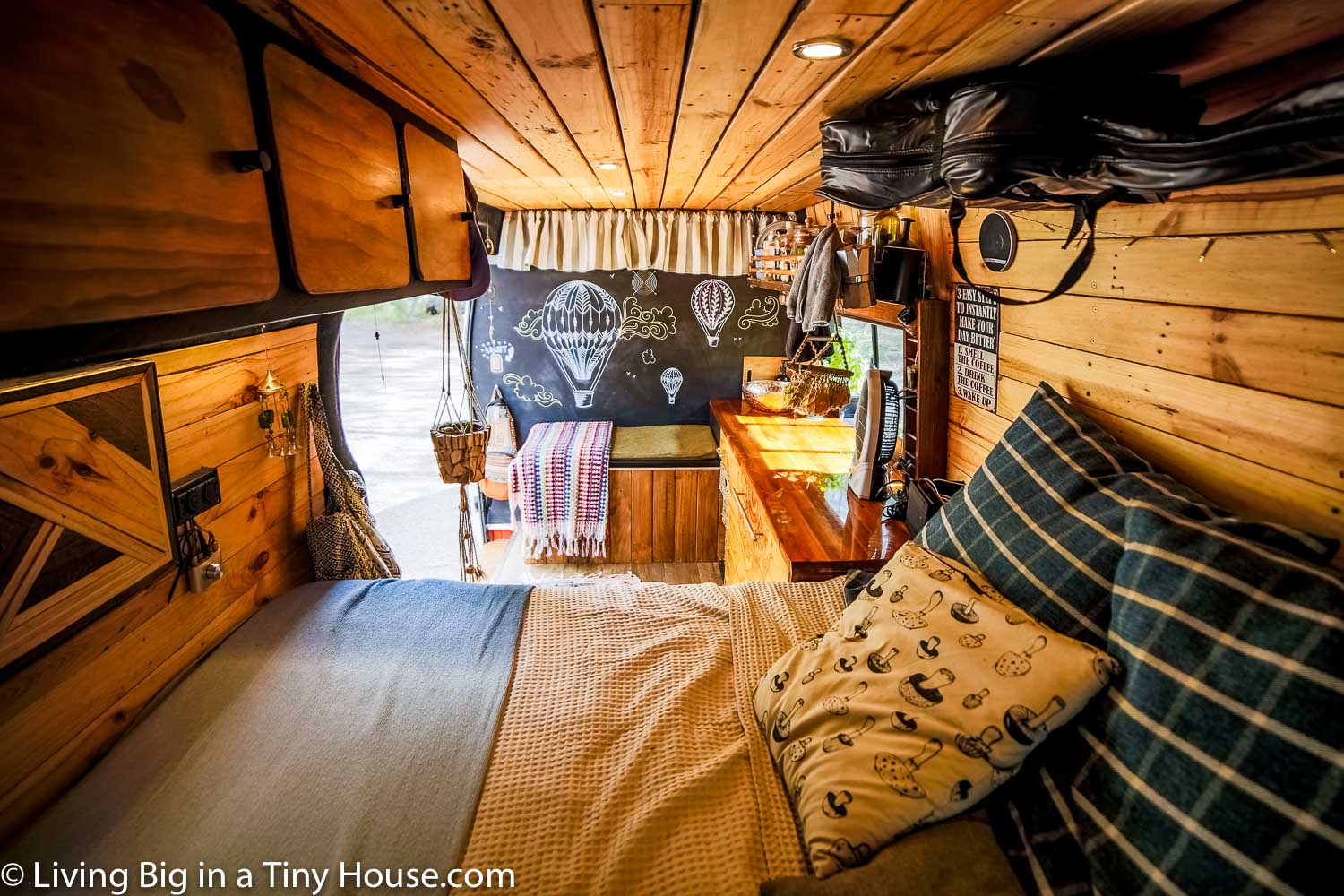 There's a large bed, a good sized kitchen, fold down-desk and ample storage space. All throughout the van there are wonderful artistic features too, such as the chalk board wall with Demi's fantastic and ever-changing art always on display.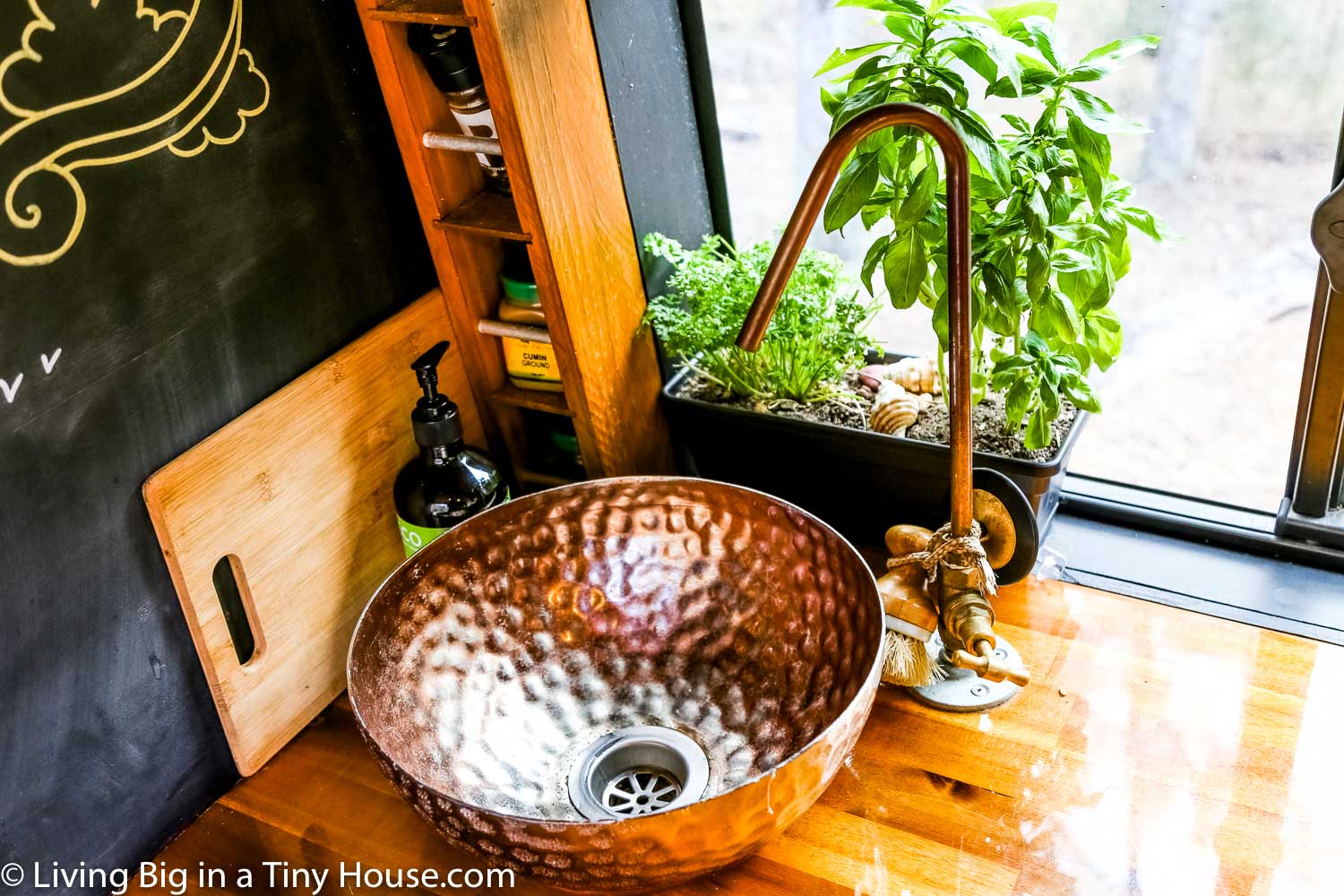 Storage is really important, and this pair have found clever ways of tucking things away in all corners. They have a large fridge, and under the seat is plenty of storage for food. They have built in storage cupboards all over the van and under the bed is room for even more items.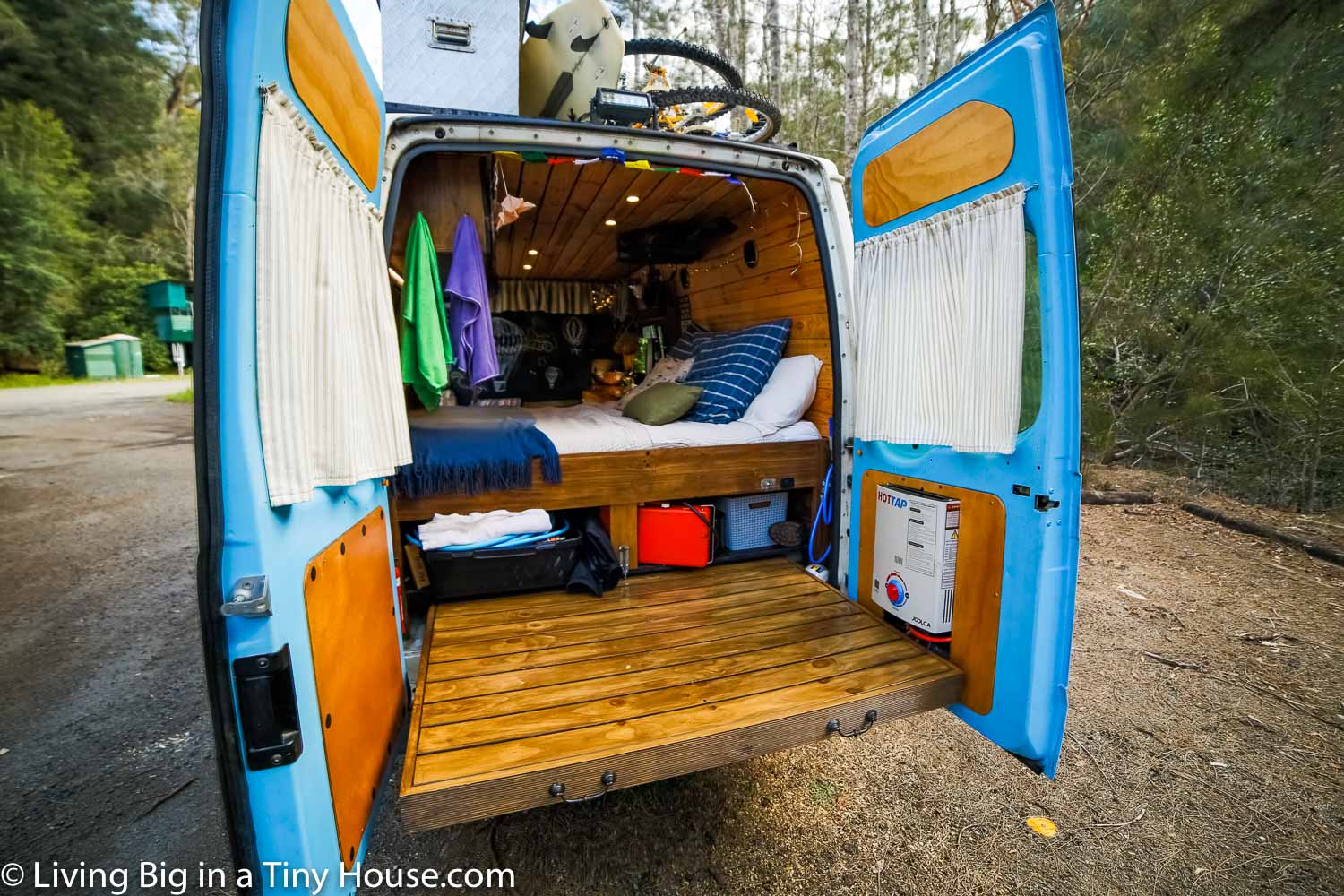 Perhaps one of the van's coolest features, is the pull-out deck, which gives the couple additional living space, while also providing a useable platform for cooking. Also in the rear of the van is a gas califont, so the couple can even have hot showers providing they ave a suitable water source.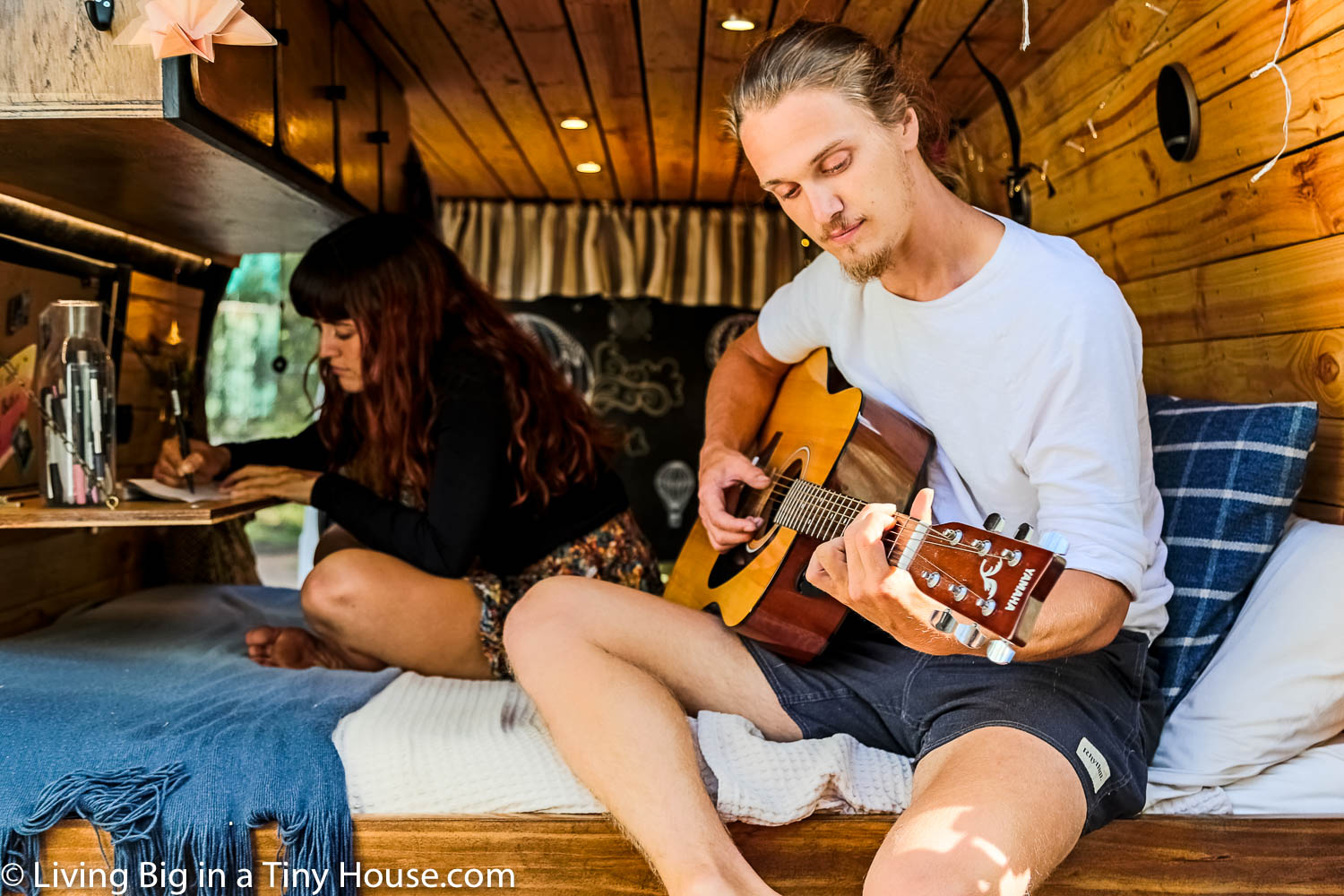 Demi and Eli are truly living big in their tiny home. It's given them the freedom to avoid the rent trap and live and work on the road while exploring their own back yard. Demi works as a henna artist and sets up stalls at local artists, while Eli is able to find jobs as an electrician while traveling, but with the lower cost of van-life, the couple find themselves with more free time than ever to pursue their hobbies. Be sure to watch the full video tour above to get the full story of this home and it's features To follow Demi and Eli's adventures, check out their Instagram account.