• Off The Grid
Two Years in a Modern Off-Grid Tiny House
Brett Sutherland's incredible off-the-grid modern Tiny House was one of my very first house tours. At the time, it was a truly unique design that totally broke the mould. Two years later, I'm now visiting Brett again to see how he is finding life in his Tiny Home.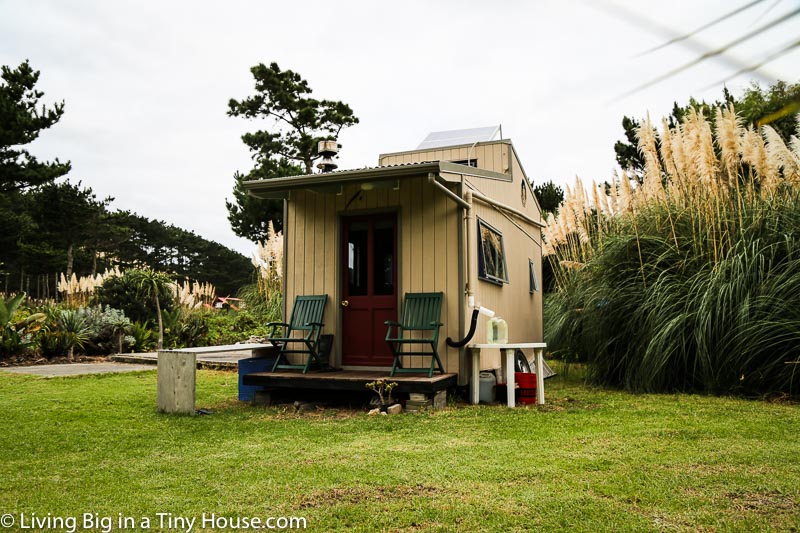 The design of this house is incredibly unique. The first thing you notice about this tiny house on wheels is it's very clever roof line, which is designed to maximise space inside the loft area while also creating beneficial air-flow throughout the house.
The home is completely off-the-grid, catching rain-water, generating electricity though a small solar set-up, and using small amounts of propane gas. Thanks to his simple-lifestyle and off-grid tech, Brett has been able to get his weekly bills down to around $5!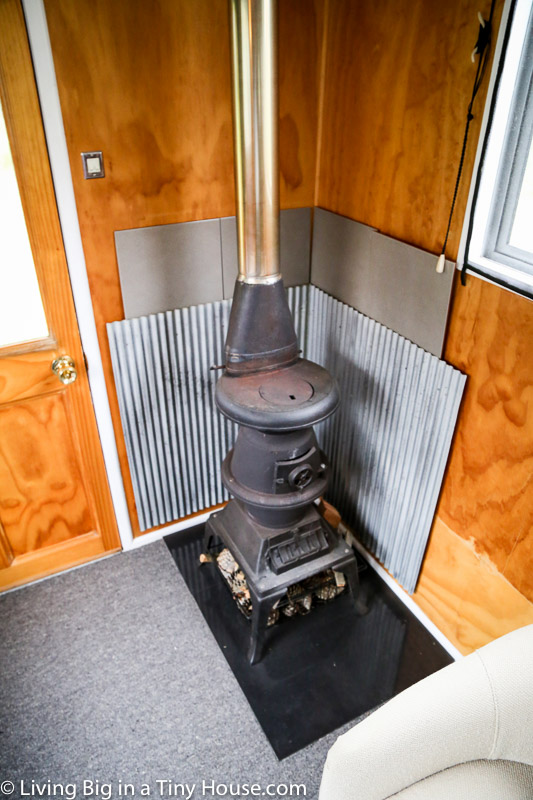 One new (or in this case renewed) addition to the house is this lovely pot-belly stove, taken out of an old Bedford house truck from the 70s. The fire adds a fantastic atmosphere to the home, and thanks to the fact that it's a very small space to heat, all that's needed is a small container of pine-cones to get Brett through the night.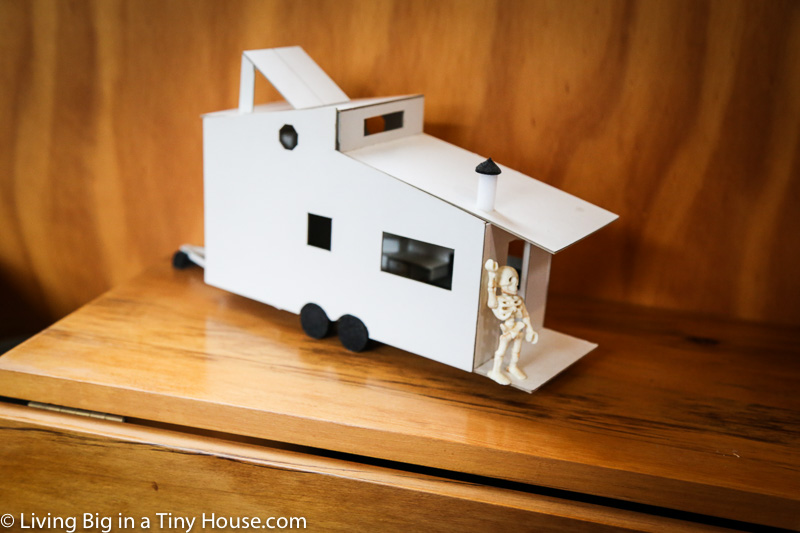 All throughout this home are signs of Brett's incredible art-work. This model of his Tiny House is one of many designs that he has created and his advice for anyone wanting to construct a small home is to begin designing with models first.
This really is such a beautiful and practical home. It's been a pleasure to visit Brett again and it's great to know that it's really possible for a downsized space to work in the long-term.