• Off The Grid
True Off-Grid Homesteading in A Pioneer Style Cabin
Doug and Stacy are living the pioneer lifestyle in the 21st century. After quitting their high-stress city lives they moved onto a property in rural Missouri where they could be debt free and construct a beautiful little pioneer style homestead. Today, they raise animals, grow most of their own food and live simply on the land.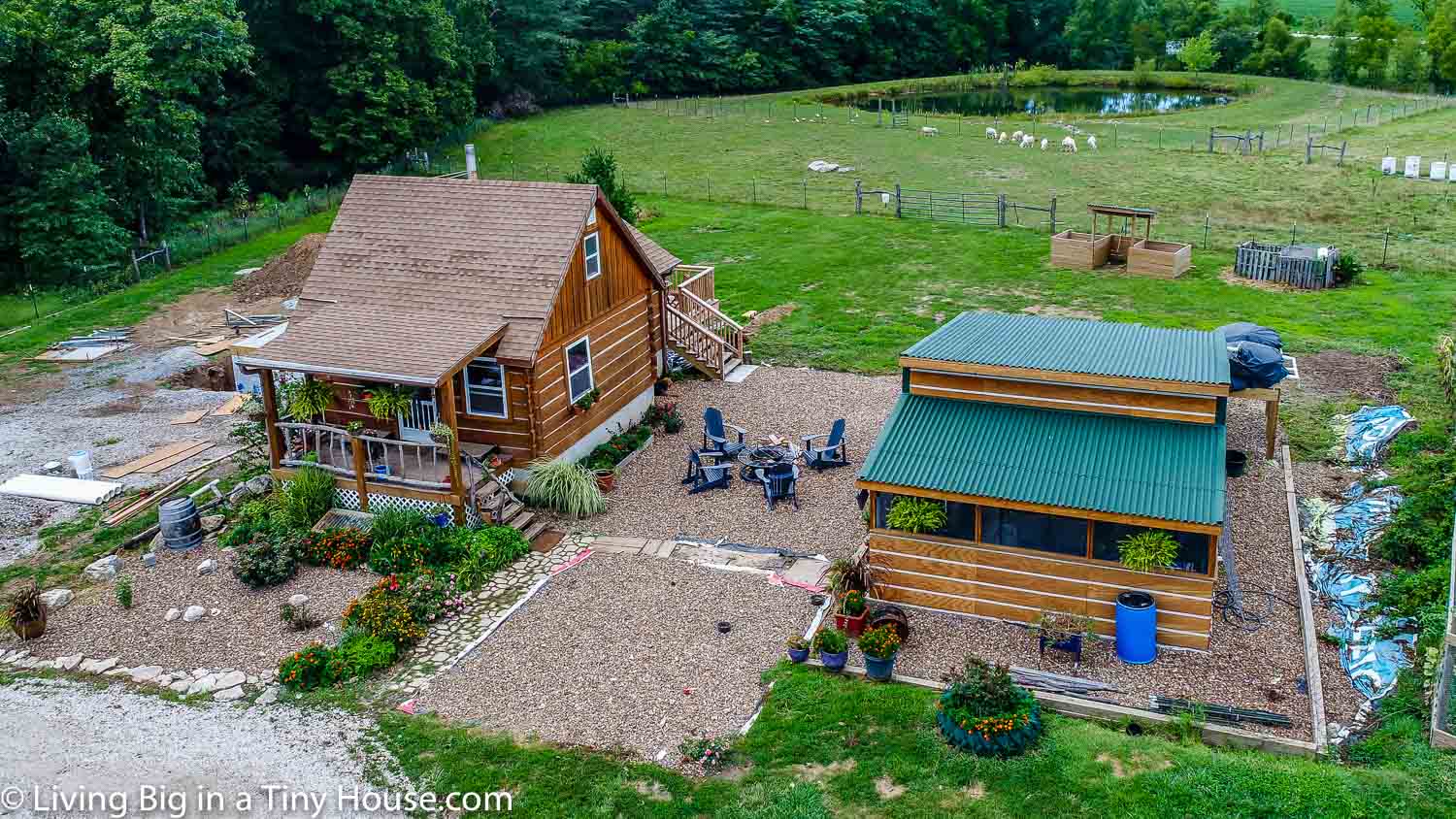 The homestead is centred around a beautiful 600 ft2 (55 m2) log cabin which was built by Doug. When he began this massive DIY project he had absolutely no building experience but figured that if the pioneers could do it then so could he! Since then, he has been adding additional out-buildings to their off the grid homestead including an outdoor kitchen, and his new project (still under construction) which is a root cellar.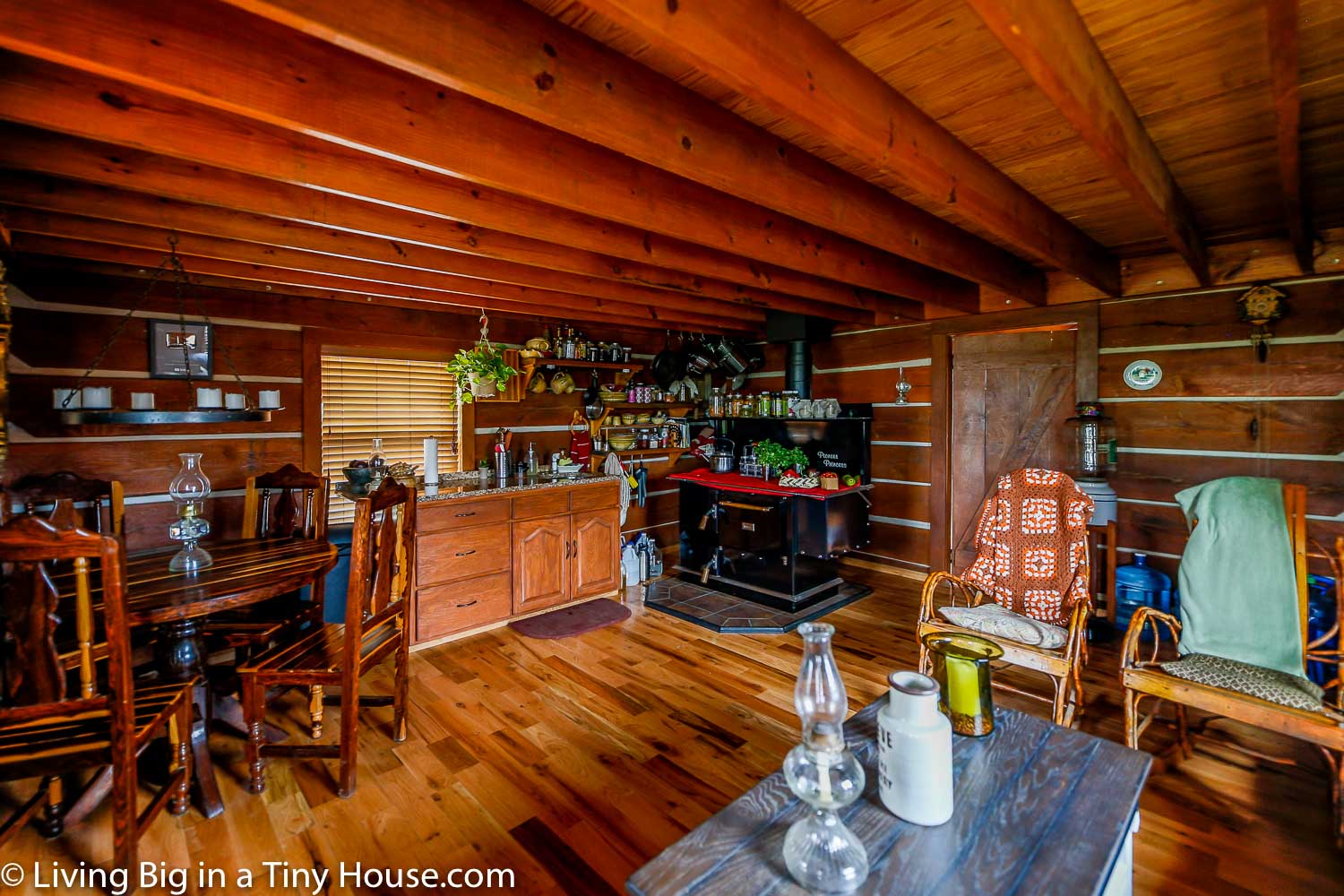 Doug and Stacy's cabin is simply beautiful with gorgeous wood and rustic features everywhere you look. Here, the couple live with no electricity and no refrigerator. Rainwater is collected and is gravity fed to the cabin.  Stepping inside this tiny house feels almost as though you have travelled back in time. Still, it's warm and cosy and provides this couple with a beautiful place to call home.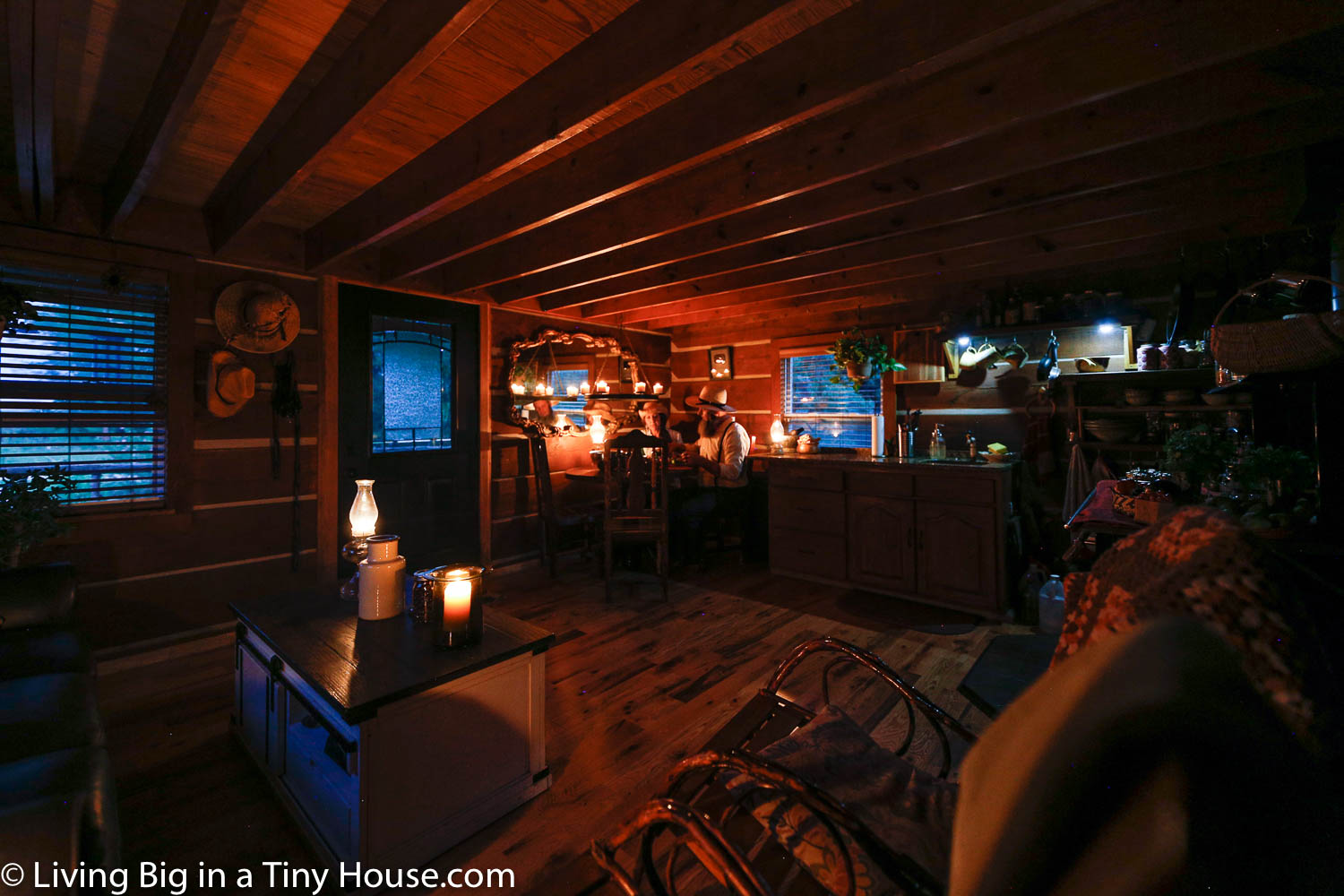 No electricity means no lights and in the evening the couple enjoy the warmth of a fire, as well as light which is provided by candles and oil lamps. Living this way has helped the couple transition to a lifestyle closer to nature where they enjoy early nights in bed and waking early to enjoy full days tending to their land.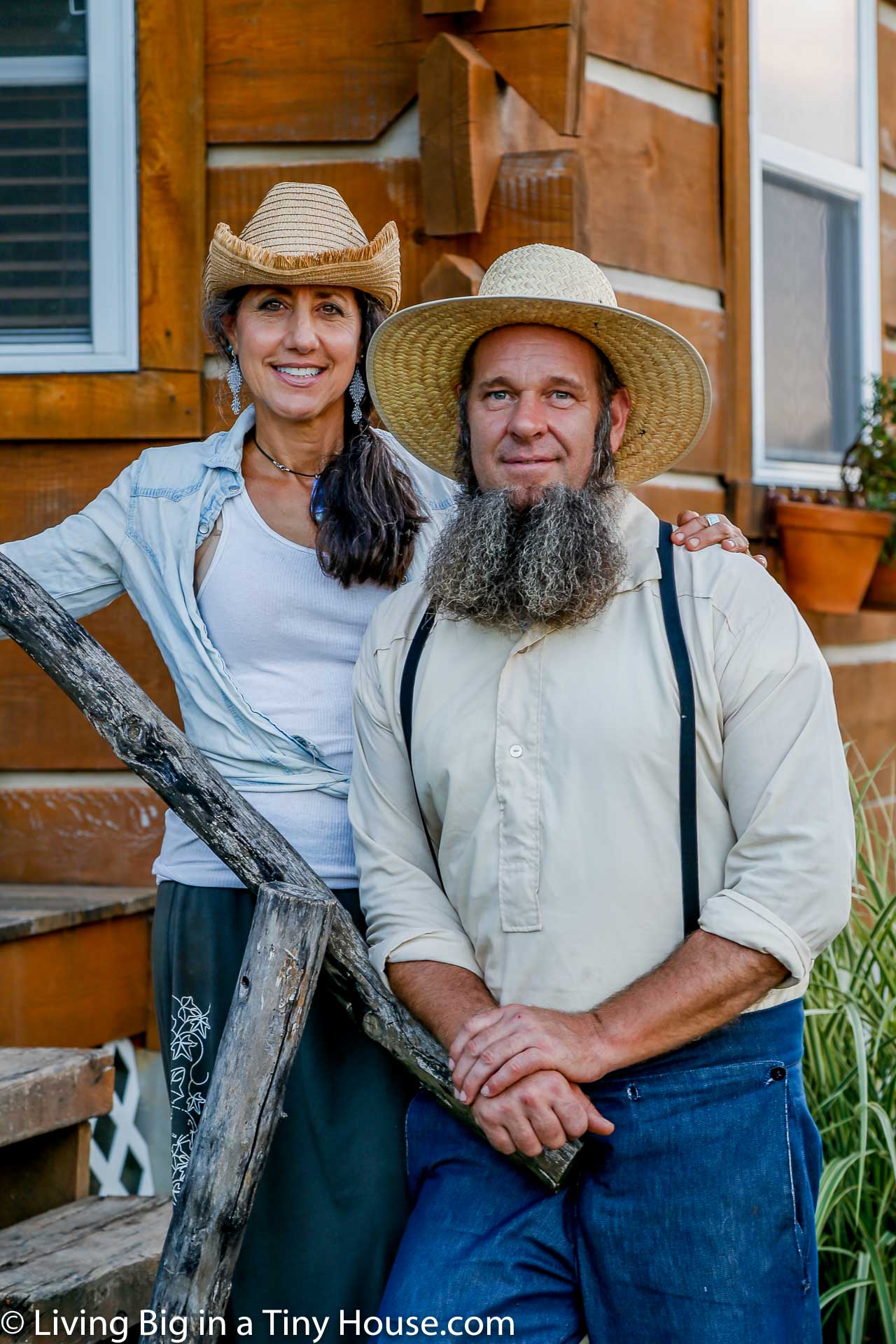 This way of life surely didn't come with an instruction manual and it's been a massive learning curve for the couple. Not only have they constructed a beautiful home for themselves, they also raise animals, grow most of their own food and do all kinds of fermenting and preserving. They share all of their life and adventures on their YouTube channel, Off Grid With Doug and Stacy. Be sure to check that out to learn all about their unique way of life and learn all their tips and tricks. Be sure to watch the full video tour (above) to find out more about their spectacular homestead.