• Tiny House
Tiny House Warriors: Building Tiny Homes To Defend Against Oil Pipeline
Ten tiny houses are currently being built by the Secwepemc Nation in order to block the proposed expansion of Kinder Morgan's Trans Mountain Pipeline in what some are calling the next 'Standing Rock'. These ten tiny homes will be strategically placed along the path of the pipeline in order to occupy the land and halt progression.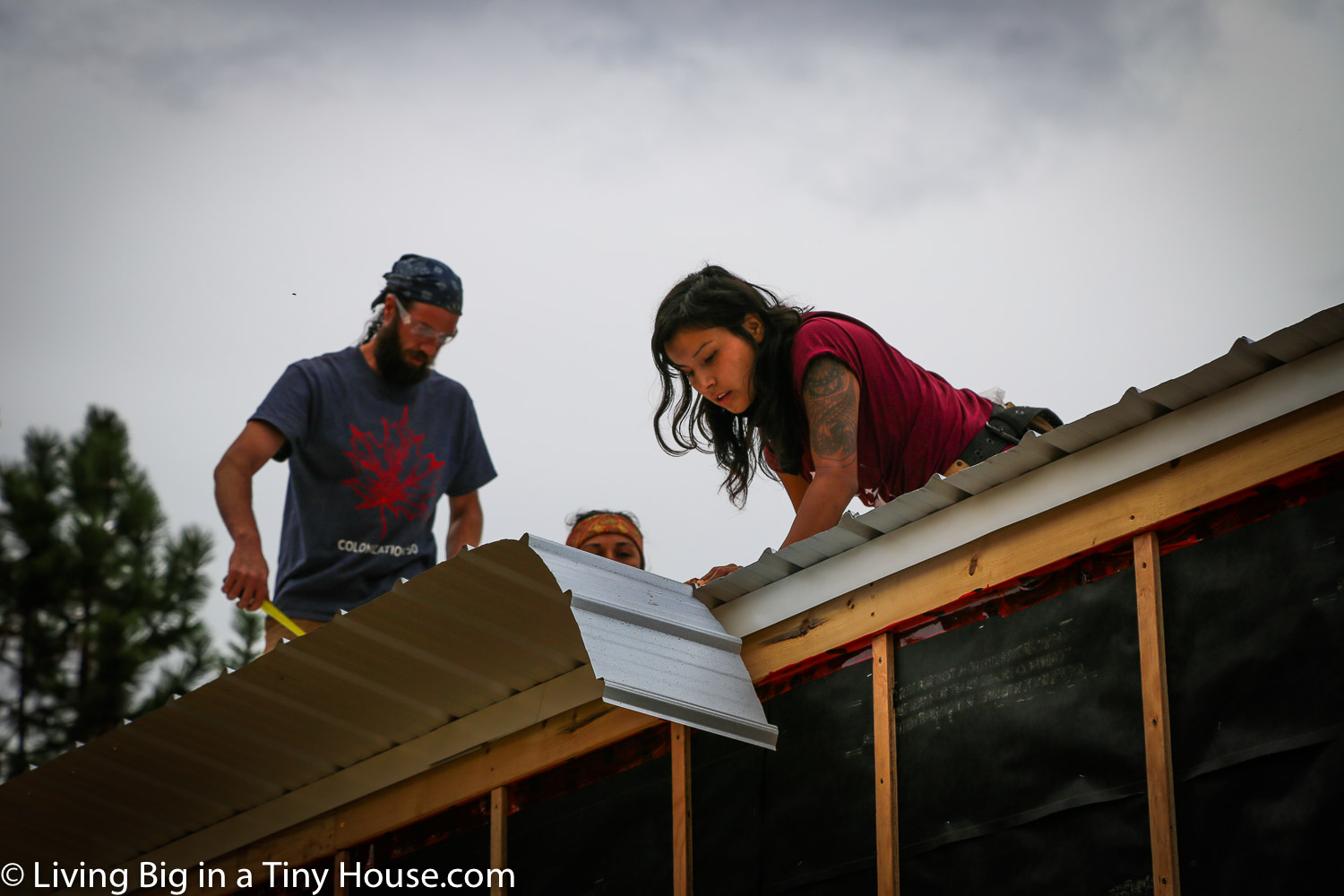 Volunteers work on completing the first of the tiny houses.
Lead by Kanahus Manuel and other activists from the Secwepemc tribes, volunteer builders from all over North America have began showing up to help with the construction of the tiny homes, which are being constructed on wheels so they can easily be moved along the proposed pipeline route according to where they are needed. Together, they are calling themselves the 'Tiny House Warriors'.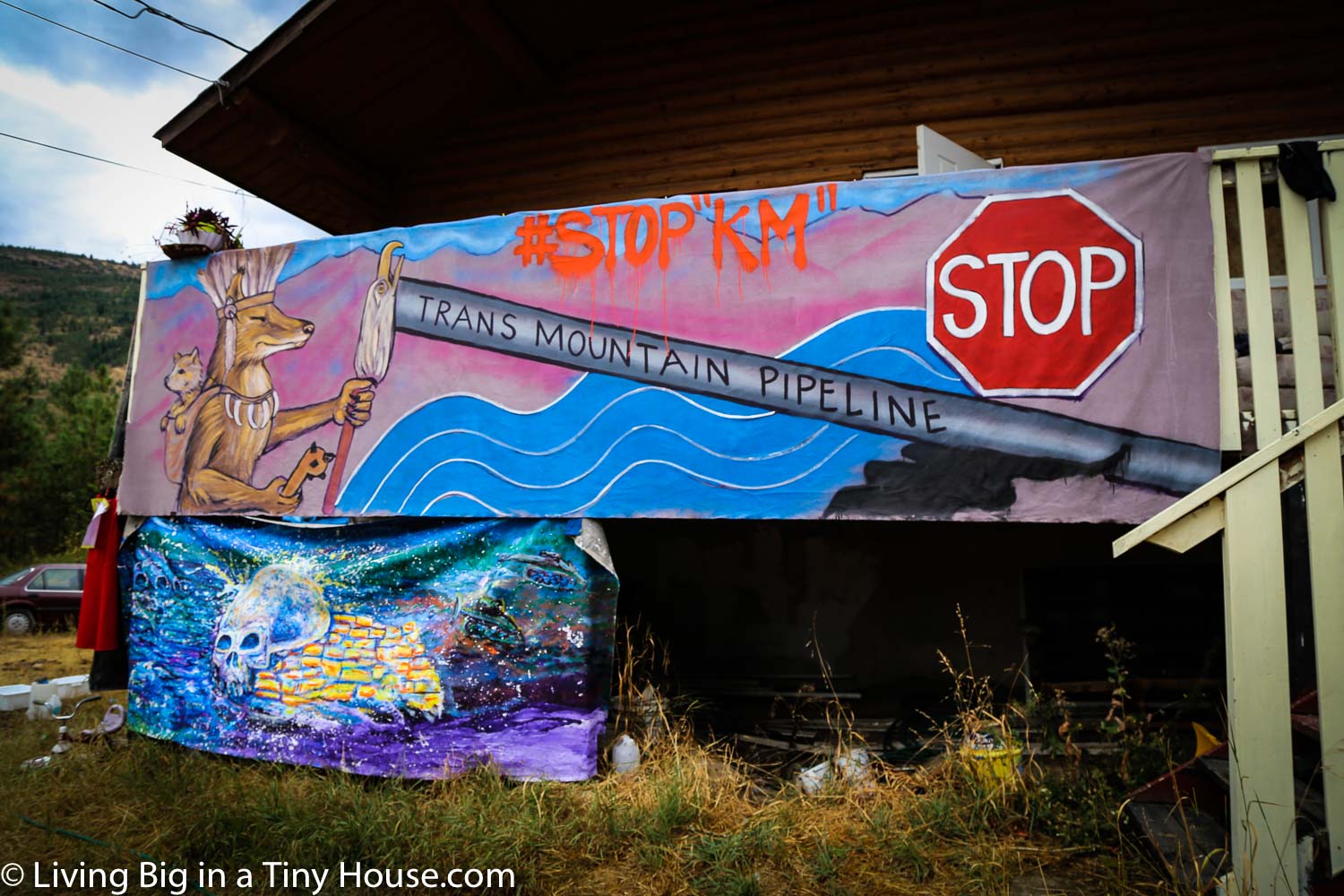 518 kilometres of the pipeline will pass through Secwepemc Territory, and placing tiny houses along this route will assert Secwepemc law, jurisdiction and block access to the pipeline. The Tiny House Warriors worry that the pipeline will threaten indigenous lands, waterways, wildlife and valuable wild food resources.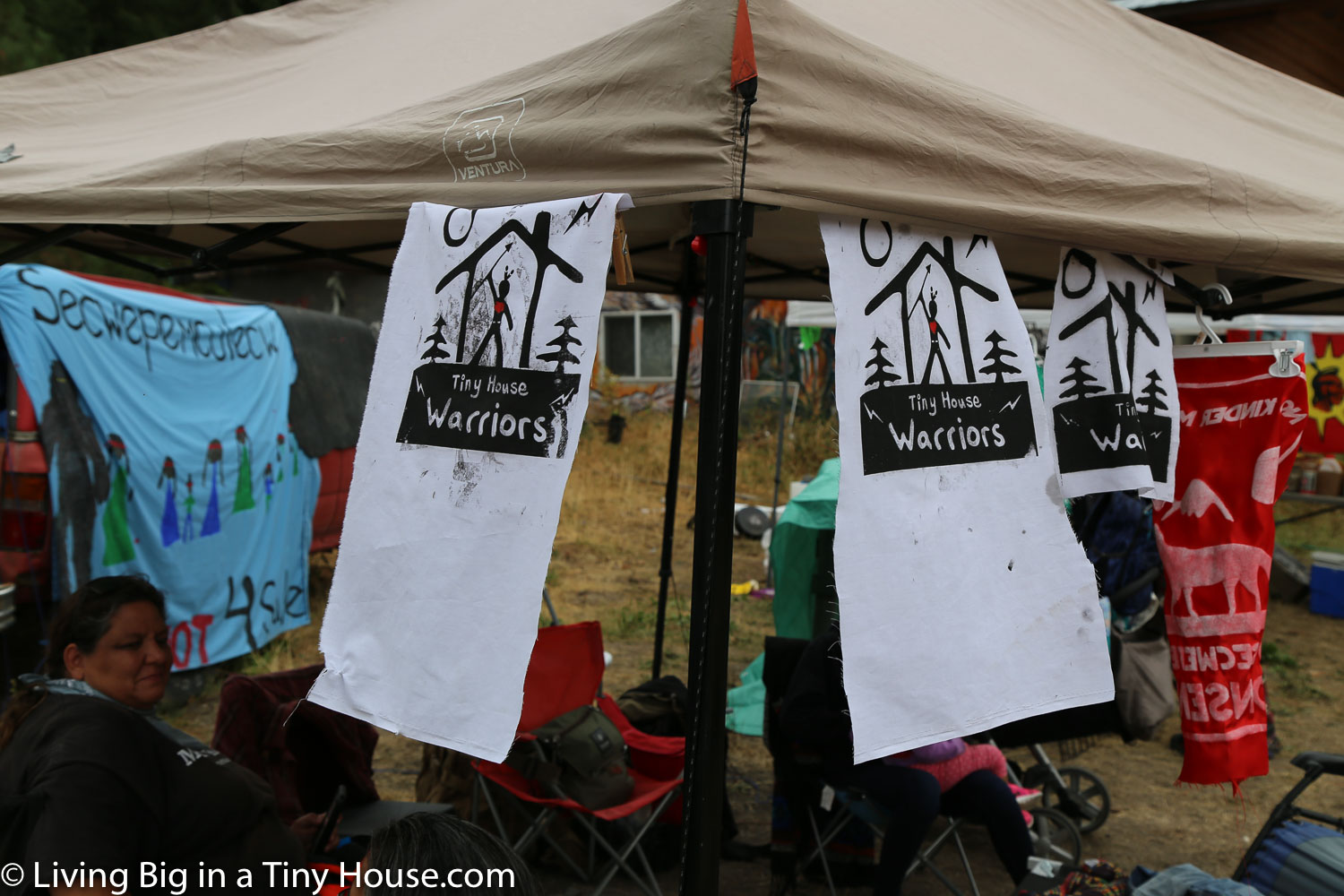 The purpose of building these tiny houses is not only to block the pipeline but also to create something valuable and beautiful for the Secwepemc people. . They will provide much needed affordable housing, and will also be used to help run language camps, teach traditional birth keeping practices and traditional tattooing.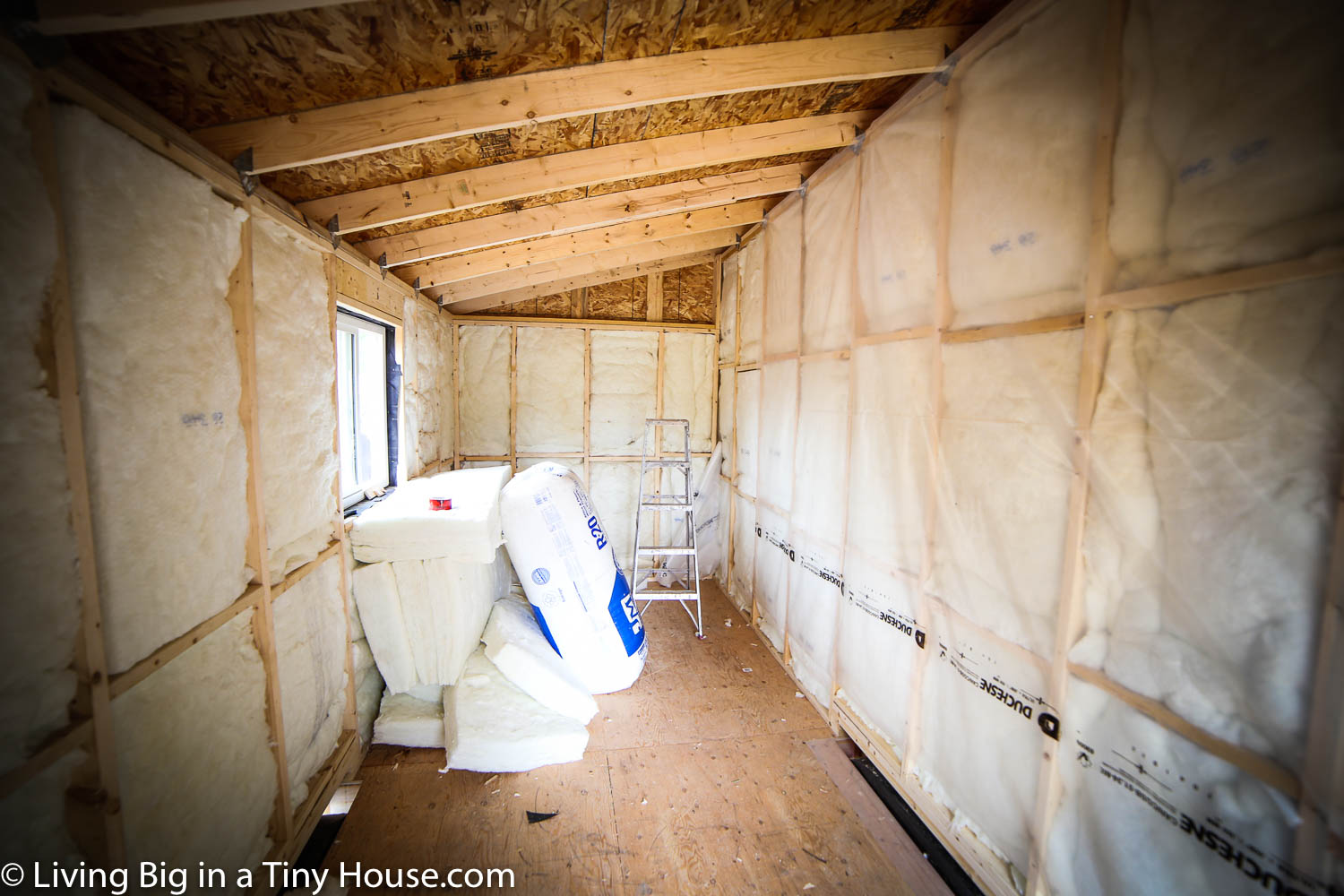 Inside, the ten tiny homes will be well insulated, rodent proof and will have bunk beds, cooking facilities and a wood stove to keep warm in the freezing winters. They will be solar powered, and completely off-the-grid allowing them to be placed out in the wild and rugged landscape. Composting toilets will be built separately outside the homes.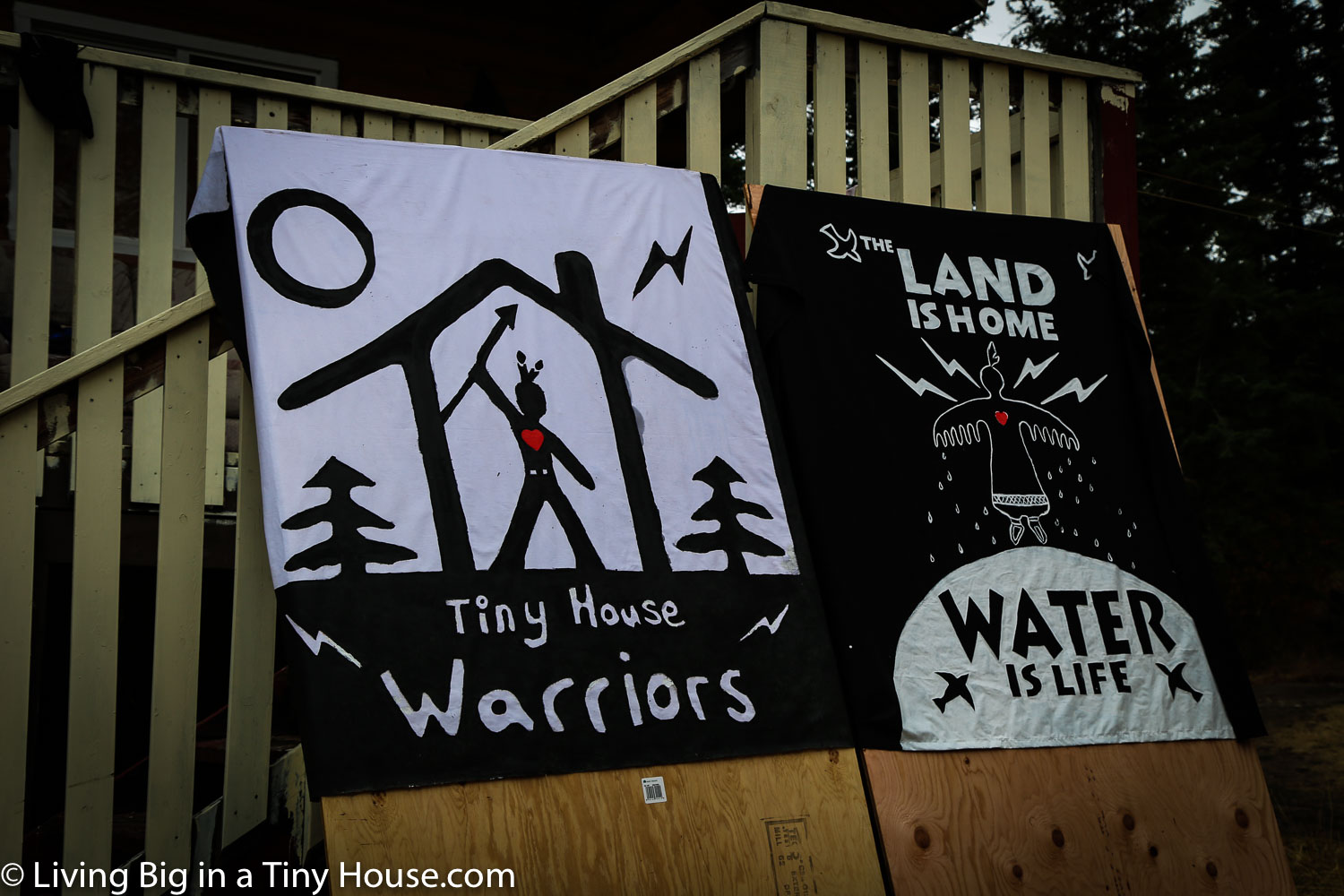 The proposed pipeline comes just 3 years after the terrible Mount Polley mine disaster, where water and slurry with years worth of mining waste were released into Polley Lake. The Secwepemc people have seen first hand the devastating effects that such disasters have had on their land which is only fuelling the resolve to not allow this pipeline project to go ahead.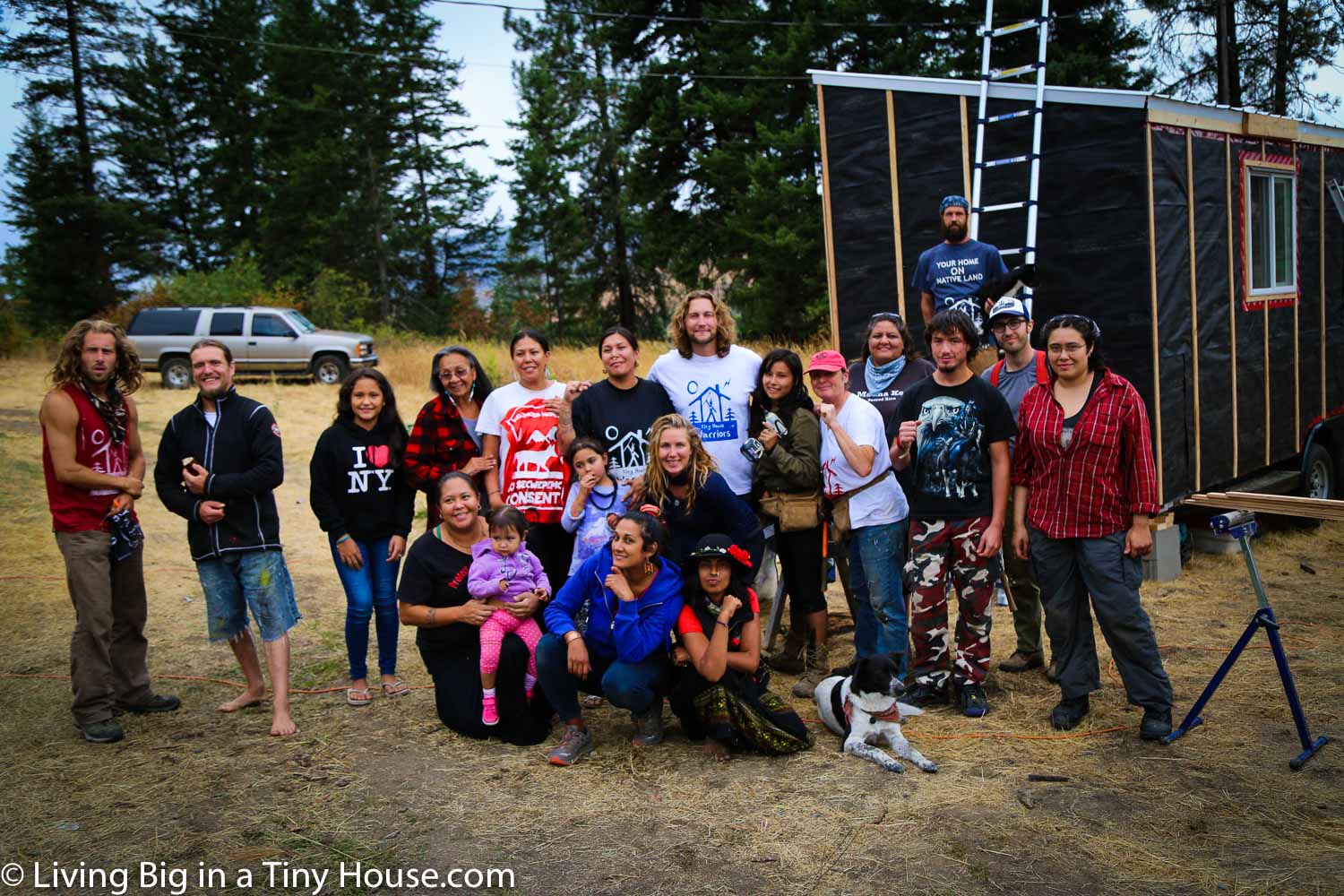 As the very first of the tiny homes nears completion, there is a call out for more volunteers to come and join the resistance to help construct the remaining nine. Manuel says that right now, building these tiny houses is the frontline of the battle.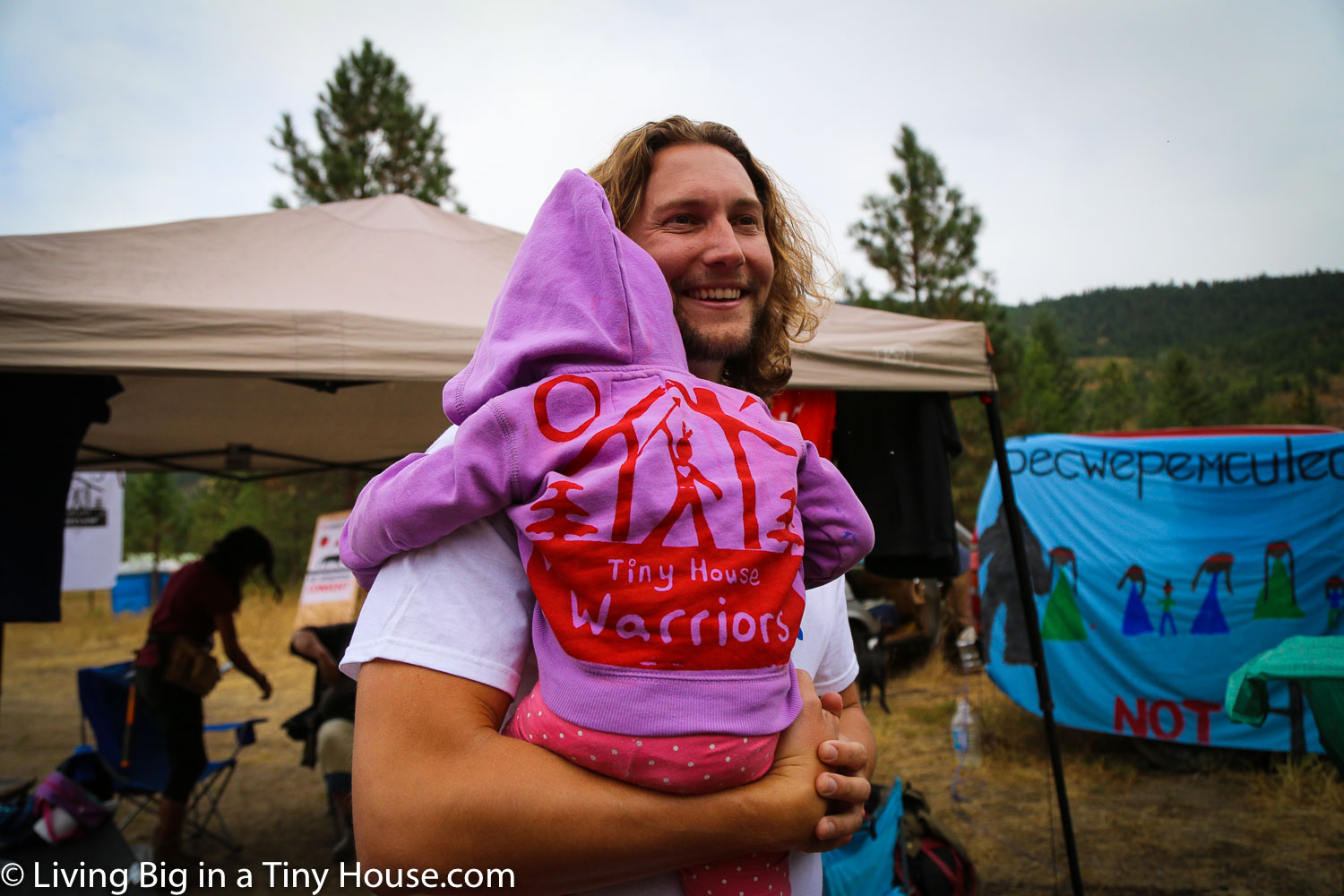 Meeting one of the young 'Tiny House Warriors'.
To show your support, head over and check out the Tiny House Warriors Facebook page. You can also find out more information, as well as learn about volunteering and how you can donate to the project on their website.