• Tiny House
Young Woman Escapes Crazy Rent With Tiny House
Increasing rent princes in many cities are encouraging young adults to search for housing alternatives. For Jackie Kemp of Denver, Colorado that alternative came in the form of a tiny house on wheels. Now 23 years old, the budding entrepreneur who lives in the tiny house together with her tiny hound (a chihuahua named Darla) is already well on her way to debt free home ownership.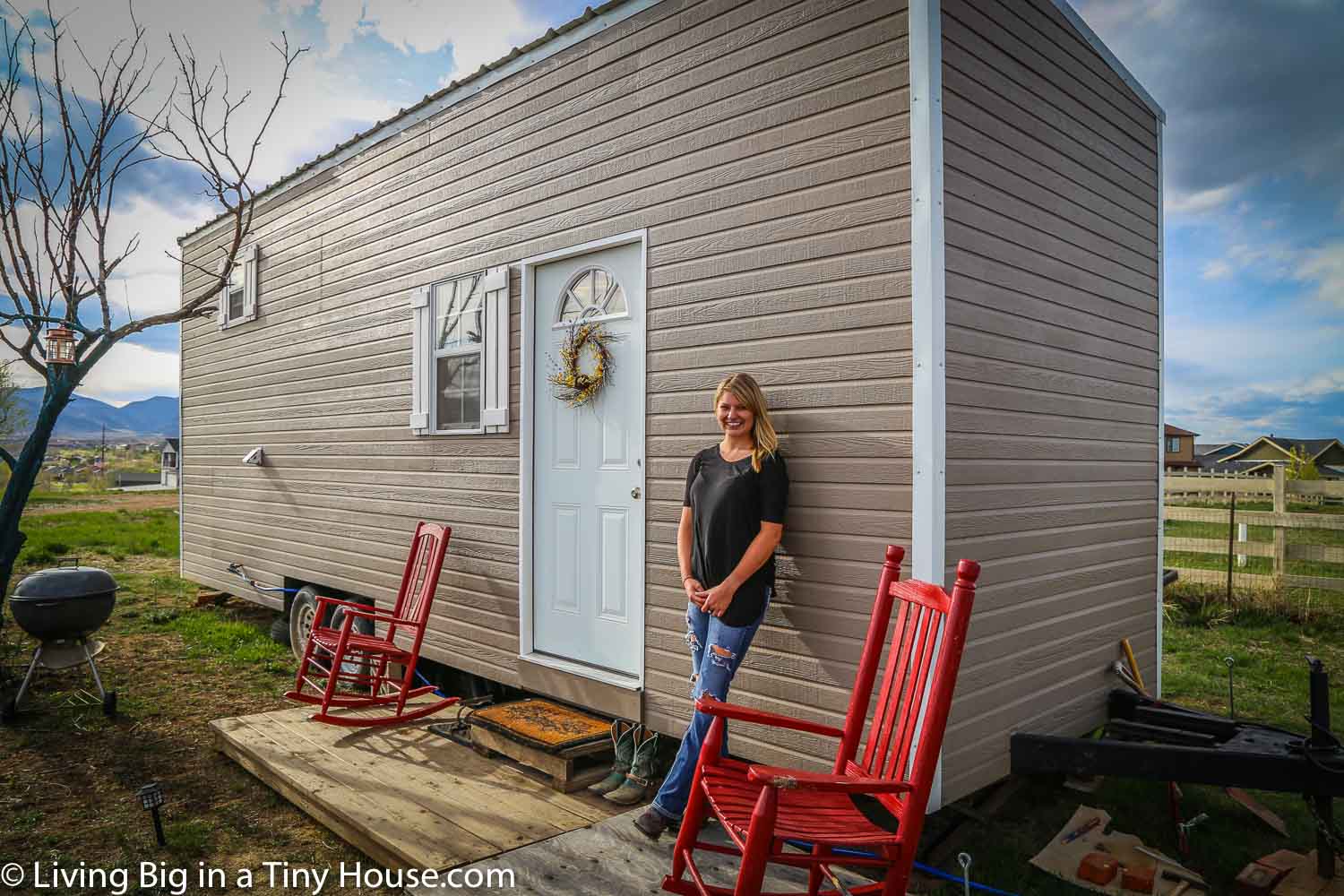 Jackie's tiny home fits in perfectly to it's country surroundings. It's situated on a large, rural property where she also keeps her horses. The home allows her to be in an ideal position where she can be around her animals, yet also is in close commuting distance to work.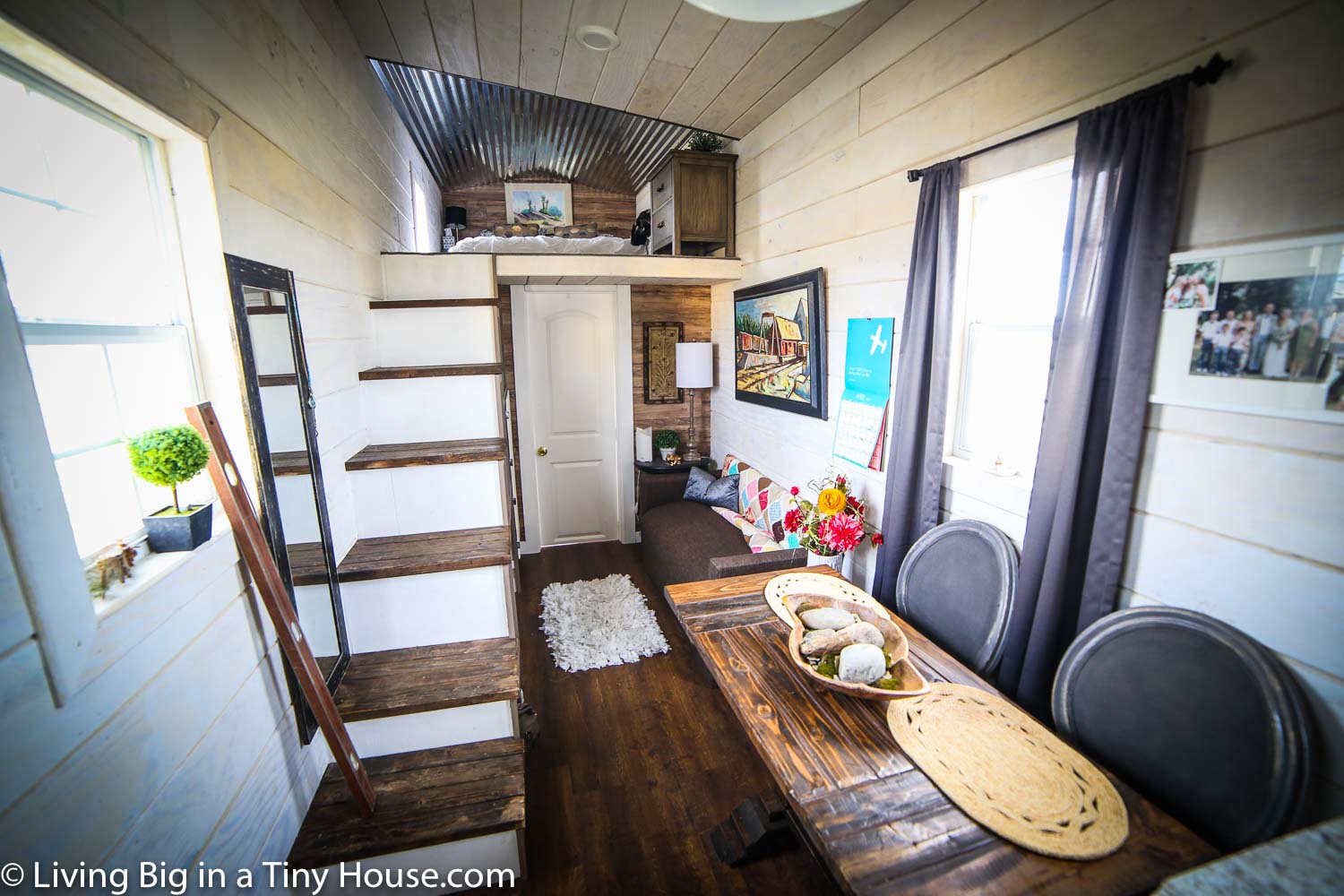 Inside, the tiny house is packed full of charm and character. The front door opens into a large living room area, with hardwood floors and a high roof. There is plenty of space for seating and entertaining small groups.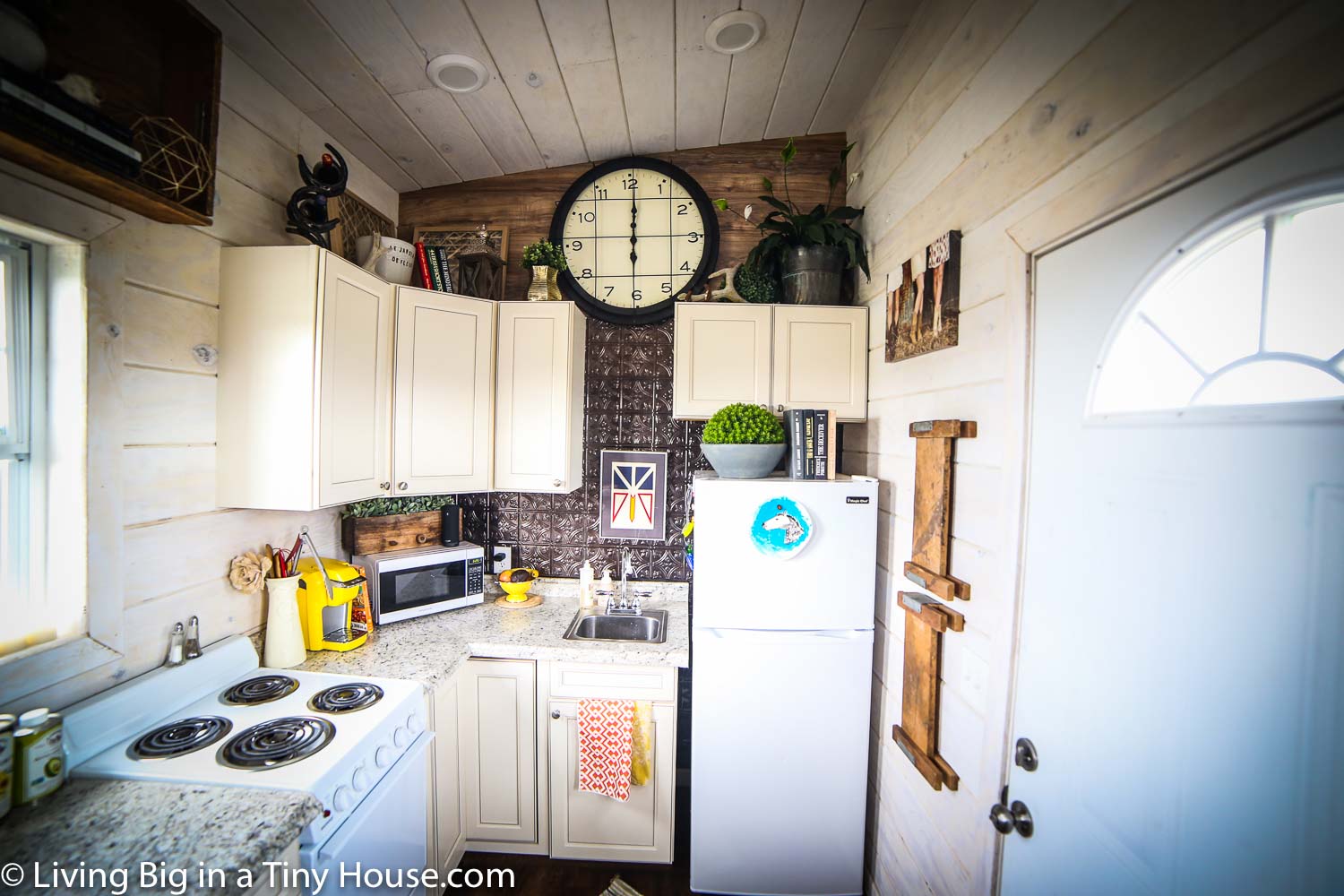 The kitchen has been built with someone who loves to cook in mind. There is lots of counter space to work with and all the appliances are full sized. Plenty of cupboards allow for everything to neatly be stored away.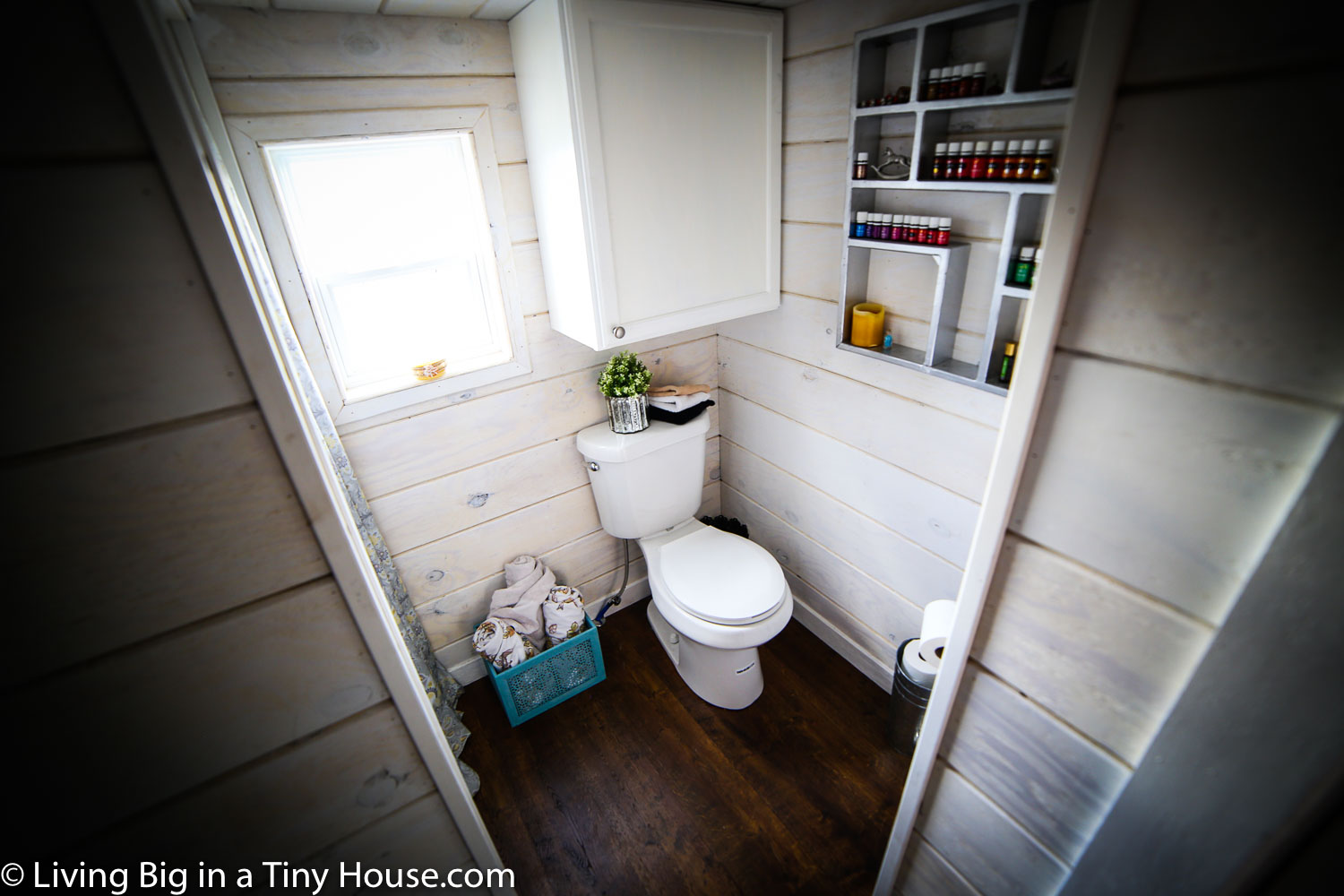 For a tiny house on wheels the size of the bathroom is really impressive. There is a full sized shower, toilet, closet, basin with cabinet and even a full sized washer / dryer unit. There truly is no compromise in this small bathroom! Currently, the toilet is plumbed in and flushing, however in the future there is the option to upgrade to a composting toilet once Jackie is brave enough to give it a try!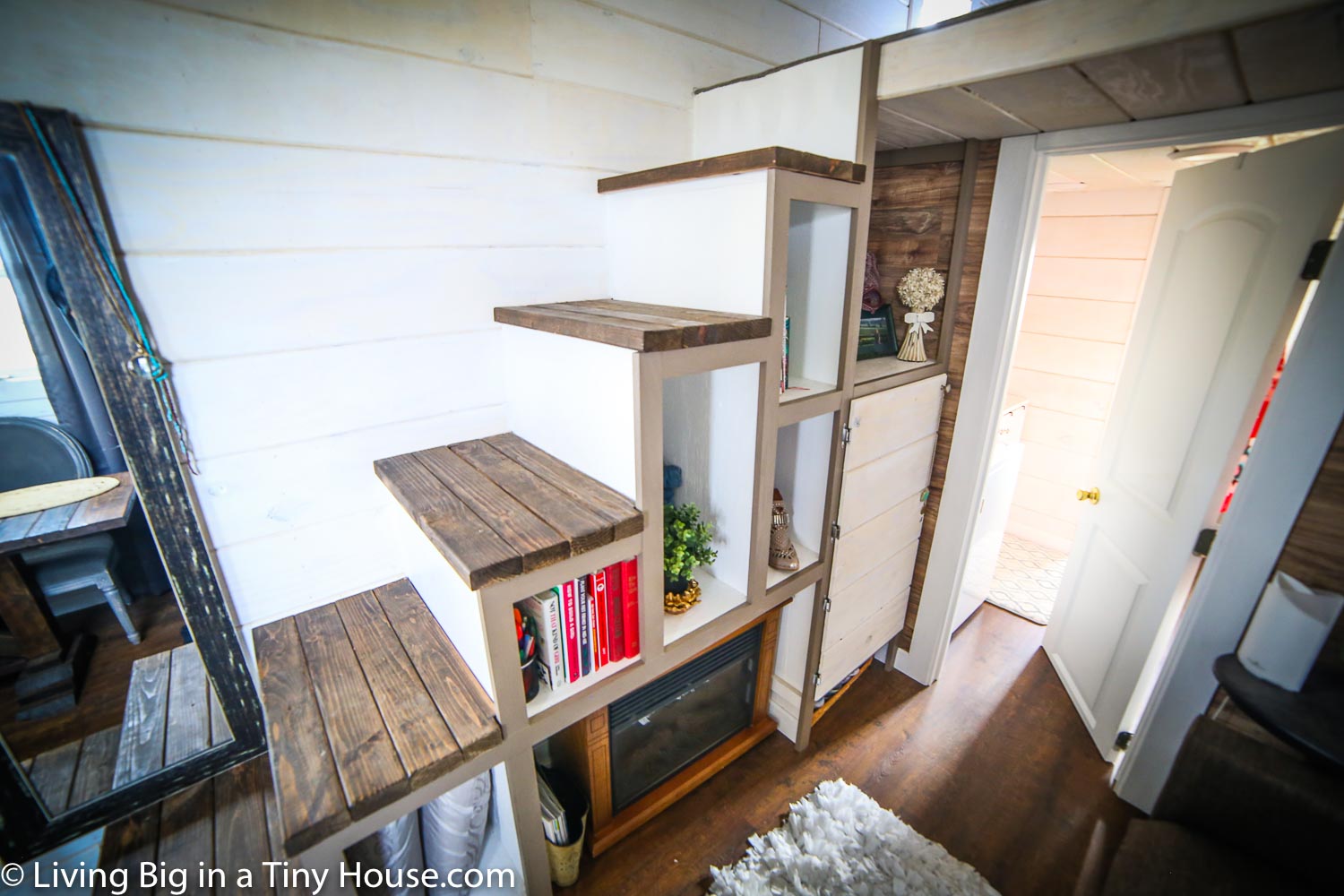 Access to the sleeping loft above the bathroom area is provided by this well executed storage staircase, which also acts as a book-shelf, as well as storage for many of Jackie's clothes. A small electric fire-place is also nestled under the stairs.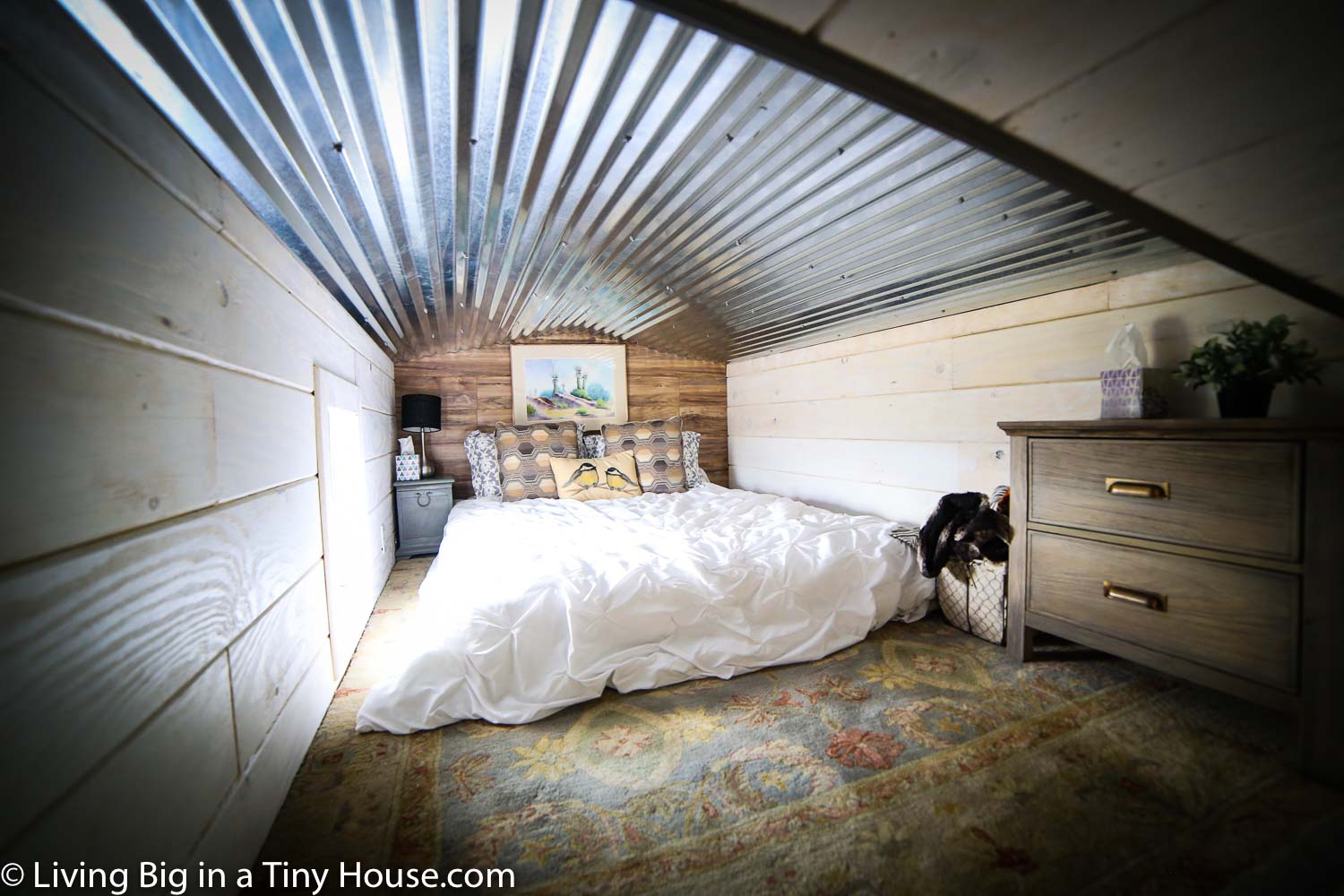 The sleeping loft ceiling has been raised slightly higher than the rest of the house making the area feel open and spacious. A single window looks out onto the beautiful country setting while the open side of the loft provides a good view of the tiny house from above.
You can follow Jackie and her tiny hound Darla's adventures on Instagram.