• Tiny House
Incredible Tiny House Overlooking the Ocean
Sitting proudly on a hilltop overlooking Rocky Bay on New Zealand's Waiheke Island is the home of Grant Lilly. Affectionally named the Lillypad, this Tiny House is under 10 square meters (108 square feet) and boasts sea views that are truly spectacular.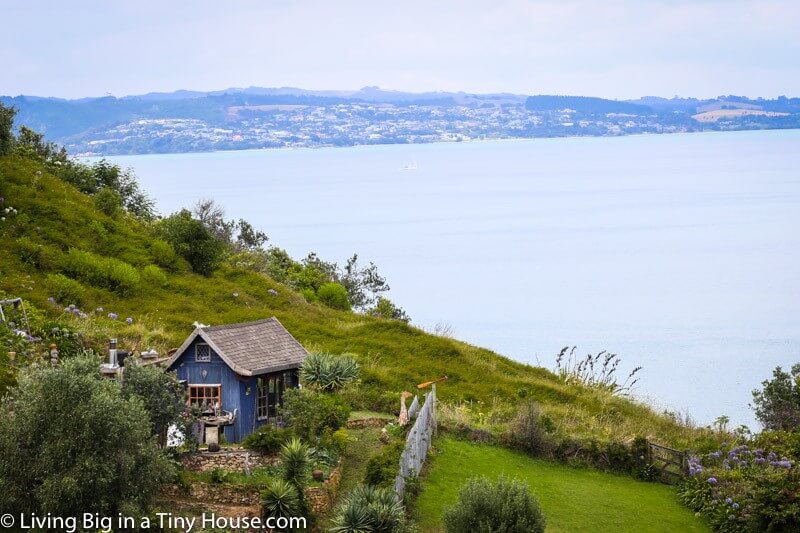 Inside the Lillypad, the home is warmly filled with books, as well as Grant's artistic creations. The home is simple, with a desk for working, a sofa seat and a bed that comes down from the ceiling via a pulley system.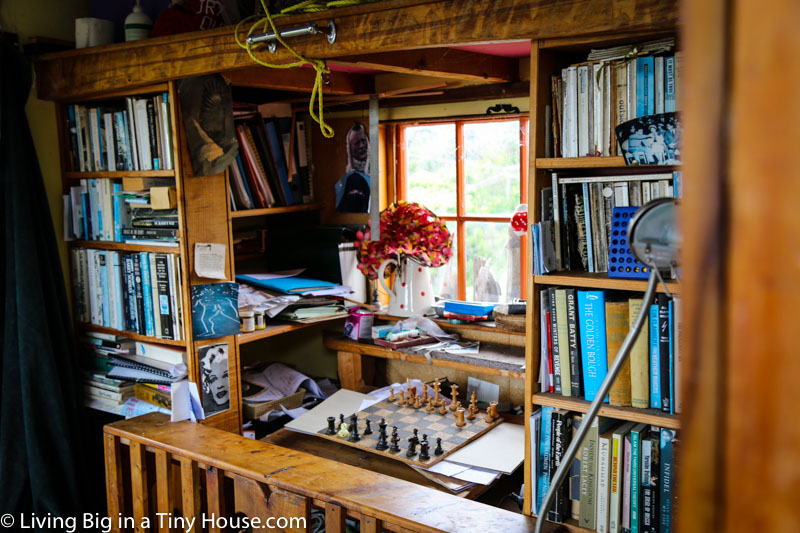 The semi-outdoor kitchen area is carved out of rock and sits in the hillside next to the Tiny House. A labour of love, the cave-like area was chipped out over a period of 10 years. Now it is a brilliantly rustic addition to Grant's home, filled with character and charm.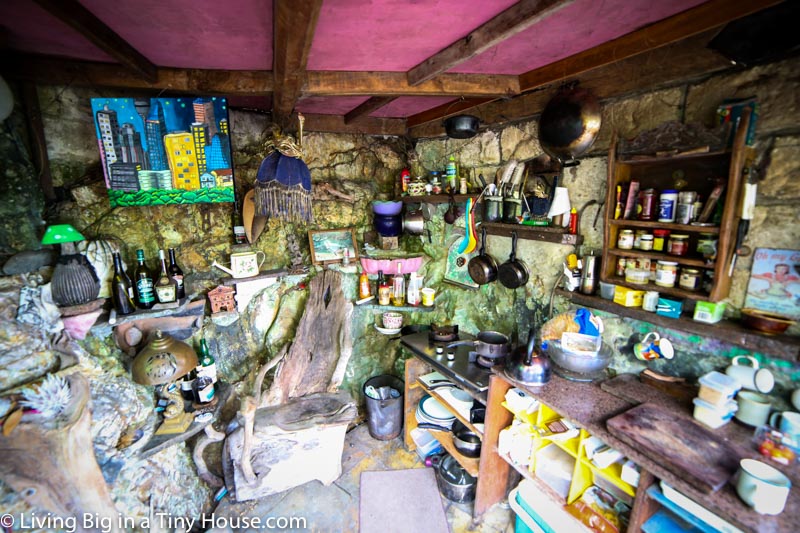 The majority of the items that have gone into the construction of this house were found and reclaimed. Overall, Grant believes that over the years the house has cost him no more than NZ$2000 (US$ 1300) to construct. The land was purchased in 1992 for an unbelievable NZ$55,000 (US$37,000).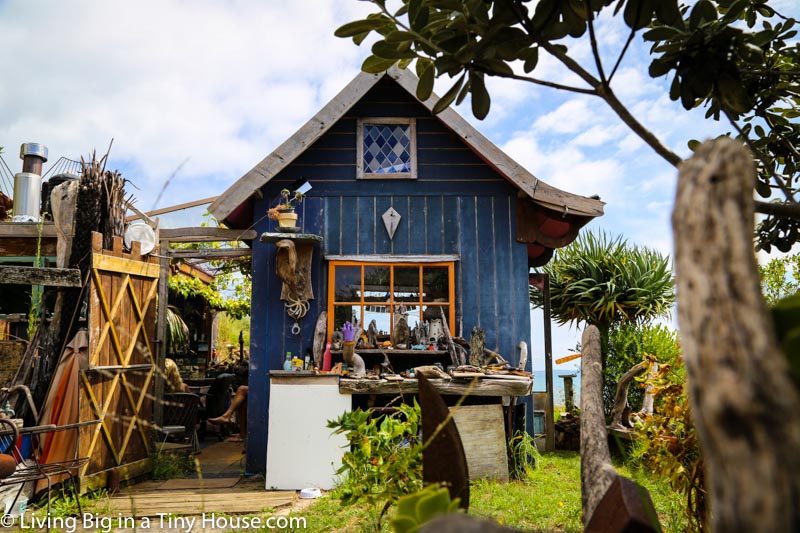 Grant has kept everything in his hill-top retreat wonderful simple. The water is collected by the rain, heated in the summer using a simple cylinder painted black, and in the winter by boiling a kettle. The simplicity of the space helps to provide Grant with an escape from the world. A place to relax and concentrate on his art. Enjoy the full video tour of this wonderful home.