• Tiny House
Couple Build Tiny House To Live Big In Retirement
Adrienne and Dave are no ordinary couple and they have come up with a truly unique plan for their retirement. After selling the family home to their son, the couple built a Tiny House on wheels where they plan to spend their golden years in style!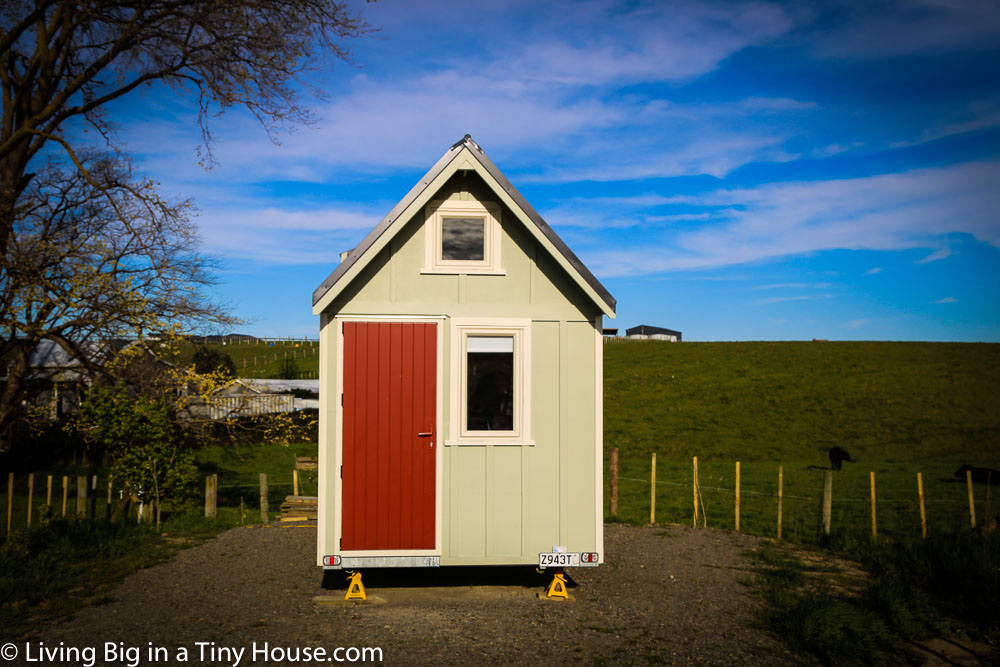 At roughly 2.5 meters (8ft) wide by 7.2 meters (24ft) in length, this Tiny House is a huge downsizing adventure for the couple, who perviously have lived in a significantly larger farm-style home. Despite the drastic change in size, the couple say that fitting their lives into the home has been simple as they are used to traveling and living out of suit-cases and therefore don't have many possessions to bring with them into the new Tiny House on wheels.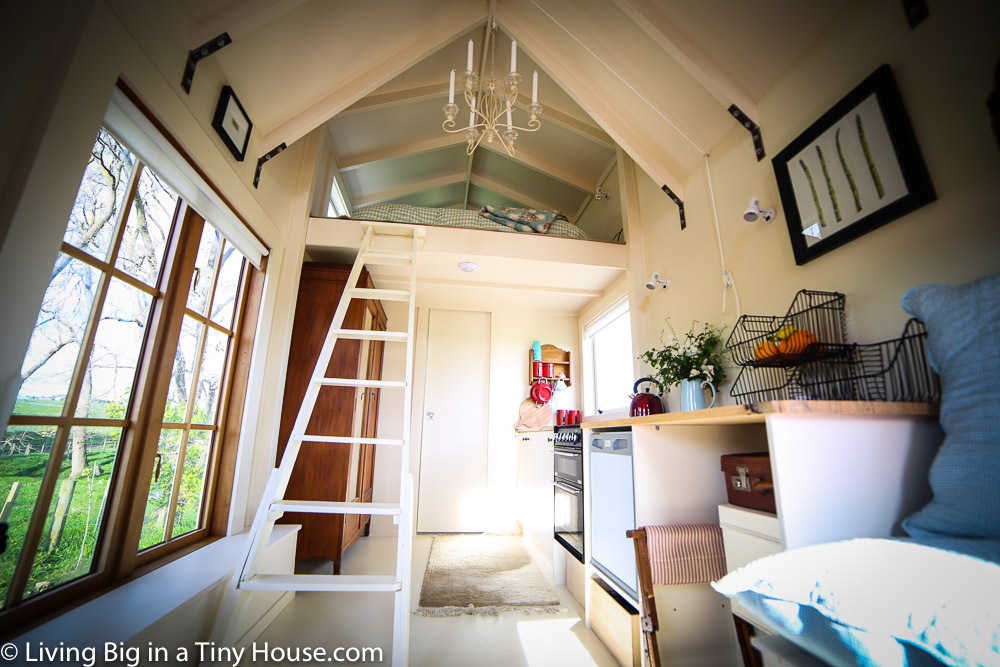 After stepping into the tiny home, you're immediately greeted with a sense of warmth and country-style character which radiates throughout the timber house. The lay-out is simple, and follows a very traditional tiny house design. Adrienne has had a lot of fun decorating the place, although she says it's still not quite up to the standard of her daughter who plans to take her on a few more shopping trips.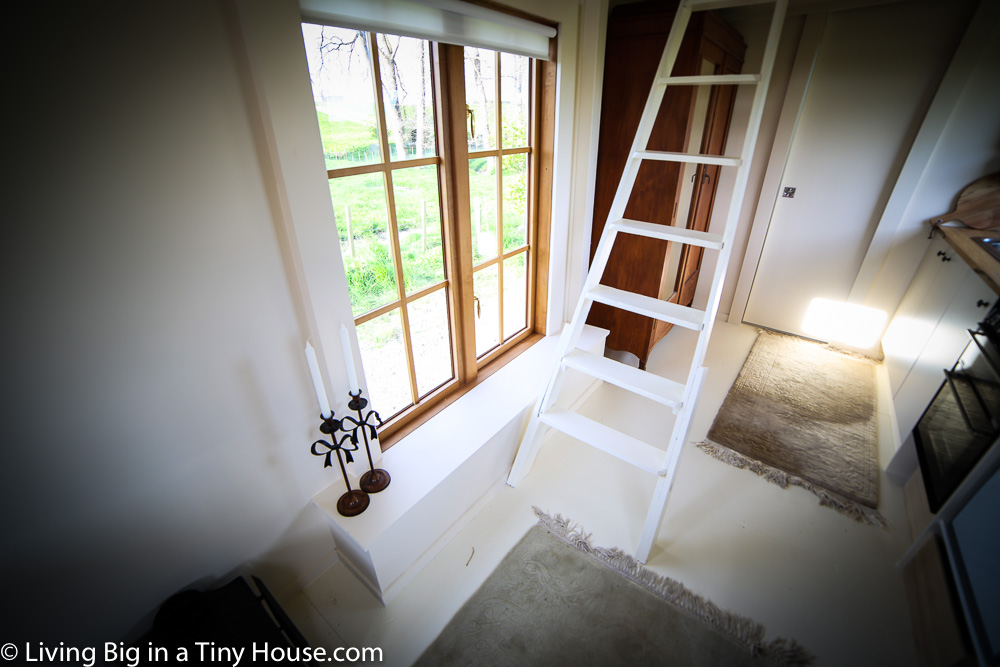 Bravely, the couple have chosen to use a ladder for access to the sleeping loft. The reason for this was to help create an extra feeling of space inside the house, although Adrienne admits that if they were to build again, they would choose to install a staircase instead for greater ease of access. In the mean time, the couple have no problems using the ladder for now.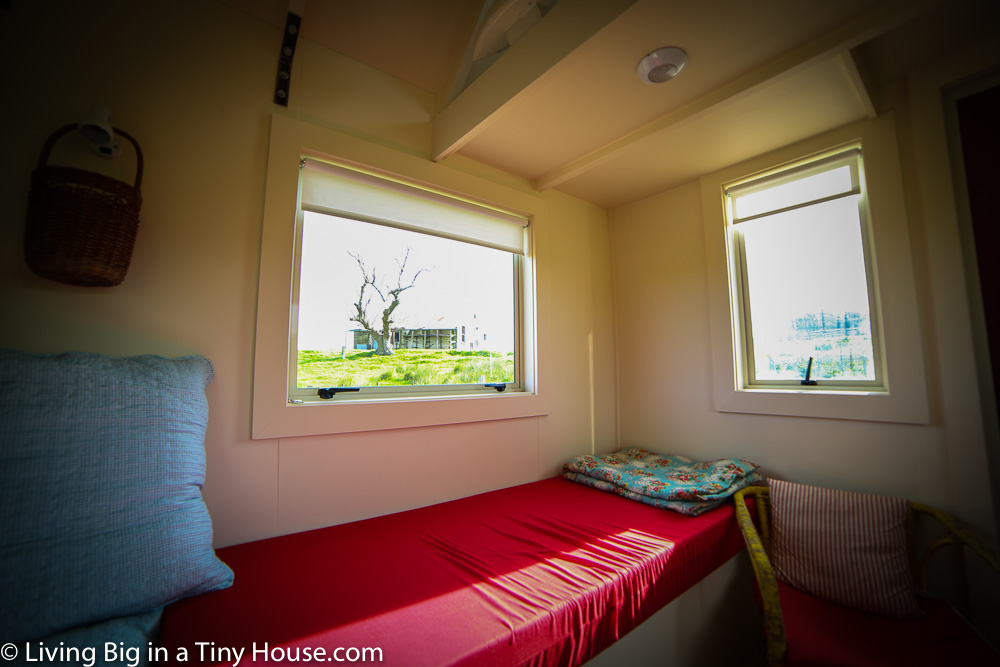 The lounge is simple, comfortable and also holds some truly breathtaking country views. An abandoned barn which sits on the neighbouring farm is framed by the large lounge window like a perpetually changing painting and serves as a wonderful spot to gaze and dream away the hours.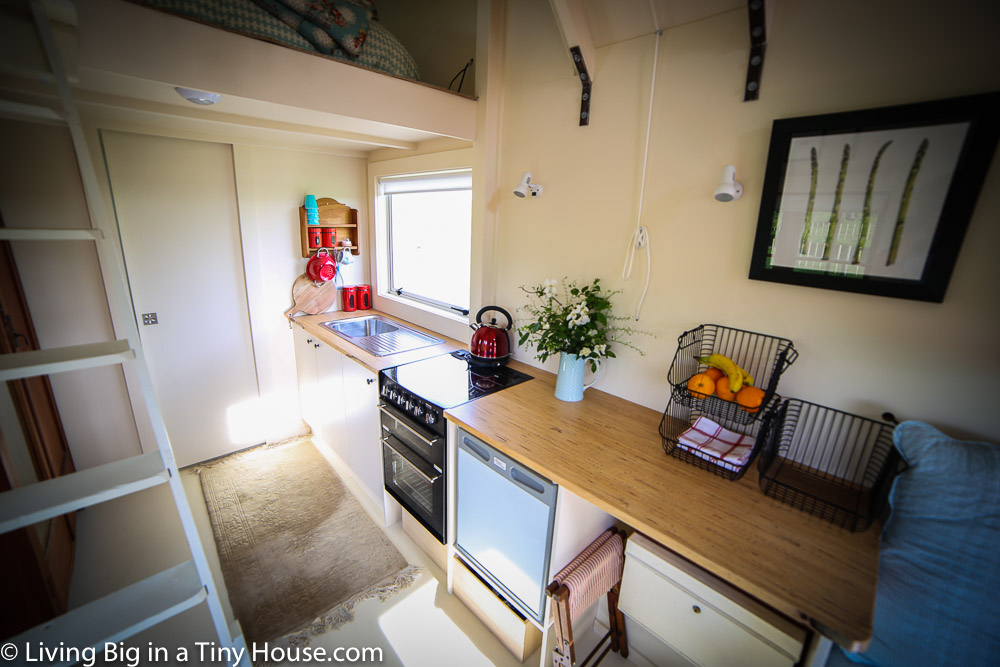 The kitchen is again simple and ultra-practical, offering a plentiful amount of bench space for food preparation, as well as a full sized oven with grill and a fridge which is designed to run directly off the home's solar system (yet to be installed). Adrienne even insists that this Tiny House kitchen offers her more functional space than was in her last home.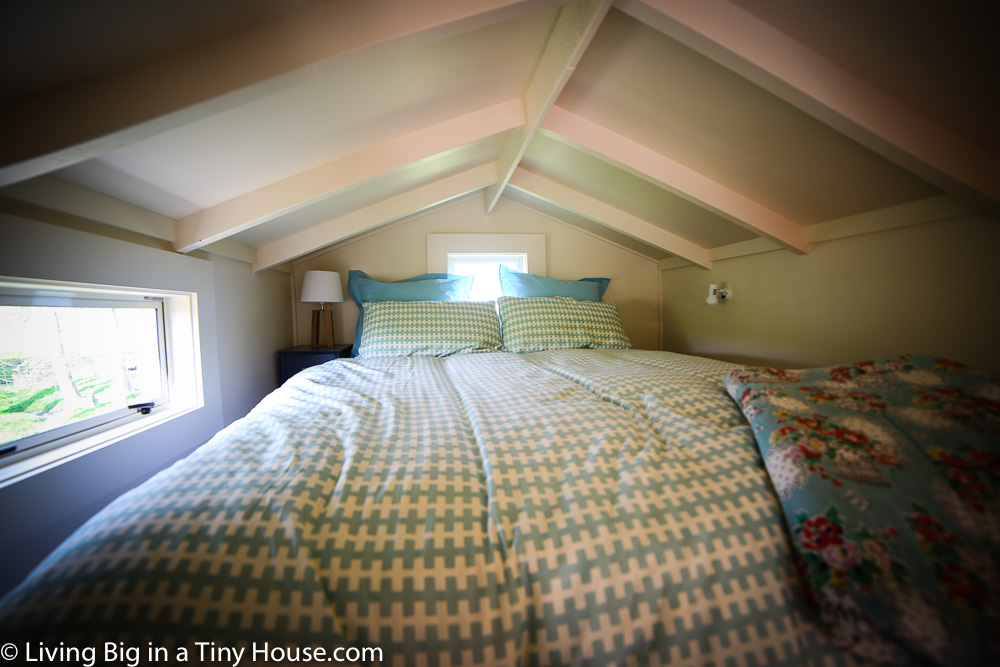 The upstairs sleeping loft fits with the cottage style feeling of the home and is wonderfully cosy. The bed mattress currently sits on a traditional base and will most likely be swapped for a futon in the future to provide additional headroom. Still, the tiny loft serves it's purpose as a welcoming place to retreat to and rest your head at night.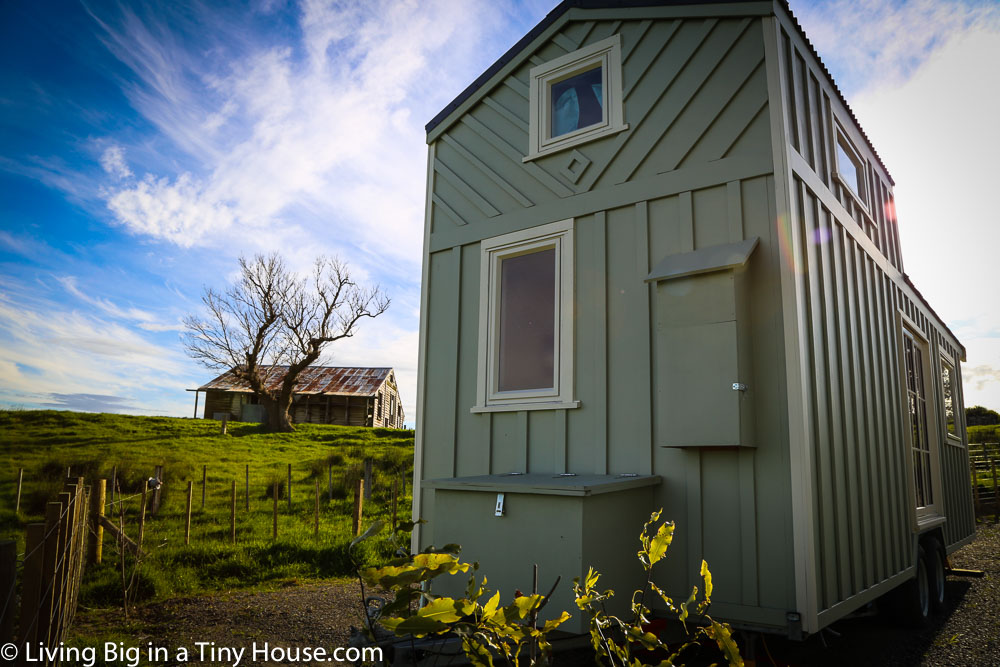 The house is located on a farm which the couple bought 5 years ago. Half of the 8 acre section was sold (along with their old home) to the couples son, and the other half remains on a title still owned by Adrienne and Dave for their Tiny House. This gives them the ideal situation of being able to free up some capital for their retirement, while still remaining close to their family.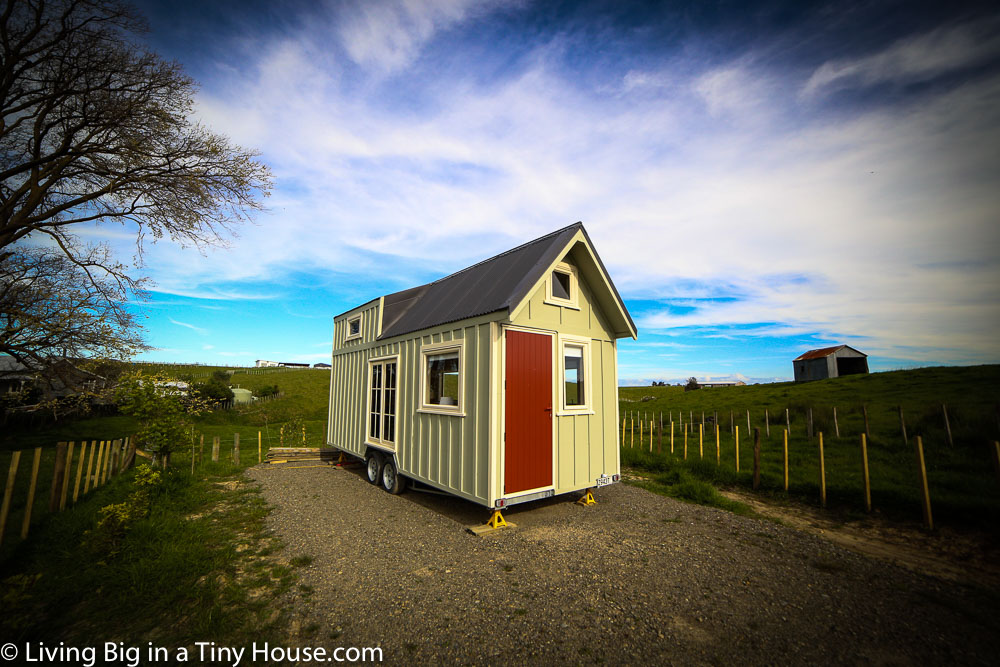 Everyones idea of the perfect retirement is different. For some, it's enjoying all the material acquisitions of a lifetimes work. For others like Dave and Adrienne however, it's simplifying life and downsizing to make room for the things that really matter to the couple, such as family, free time, travel and experiences. Personally, I can't think of a better way to do it.