• Tiny House
Astounding Tiny House With Downstairs Master Bedroom
At only 24 feet in length (7 meters) this tiny house has been designed to include some extremely impressive features. Built by Asheville couple Andrew and Rachel the home is designed to comfortably accomodate their small family while also being future-proofed for retirement.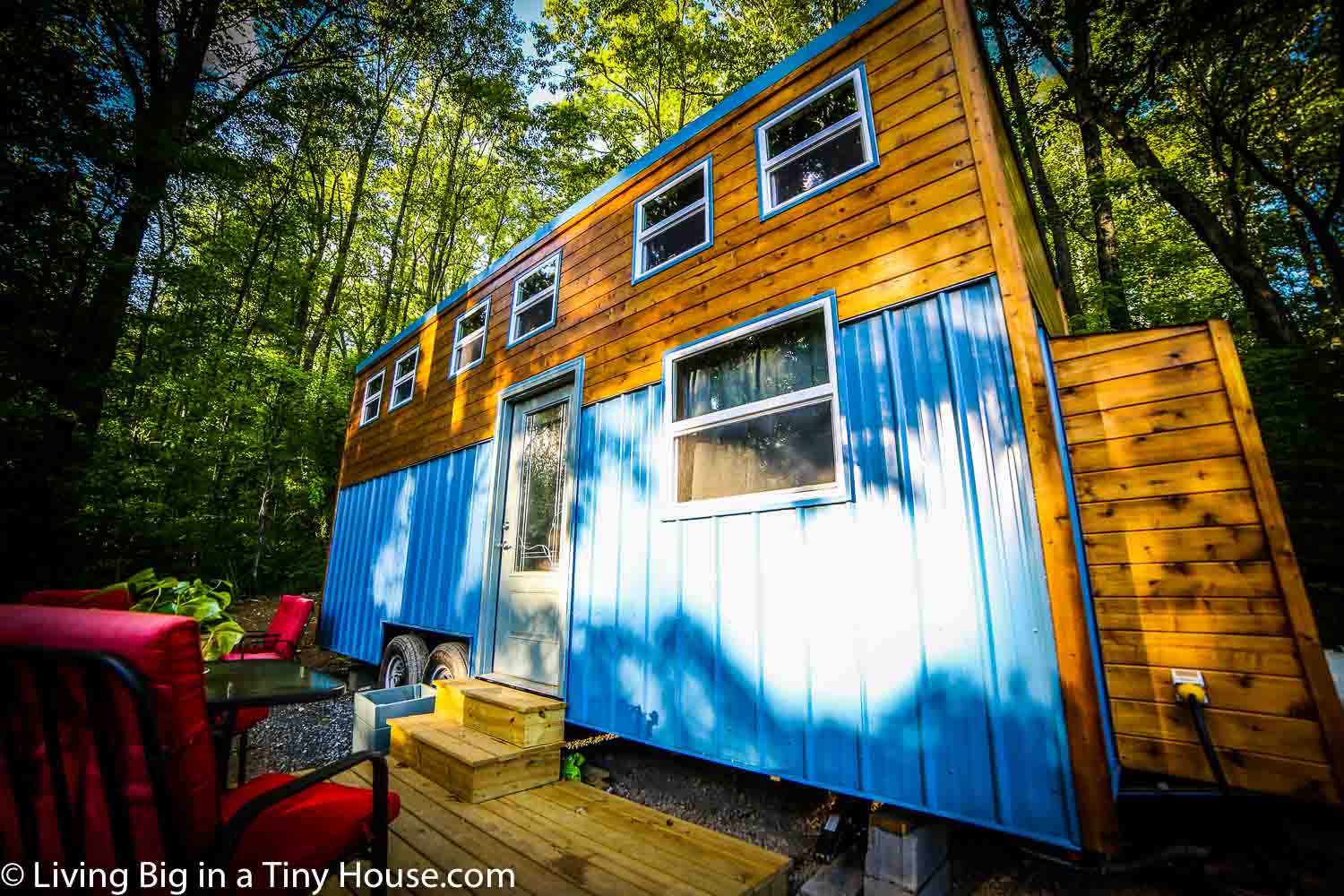 The exterior of the home is clad in cedar and metal and has an impressive presence in it's spectacular forest setting. A deck has been built by the entranceway to provide easy out-door living space and extend the home's usable area. Andrew, who works as a carpenter, had a wealth of skills that he was able to bring to the project and the high quality of his work is evident throughout the house.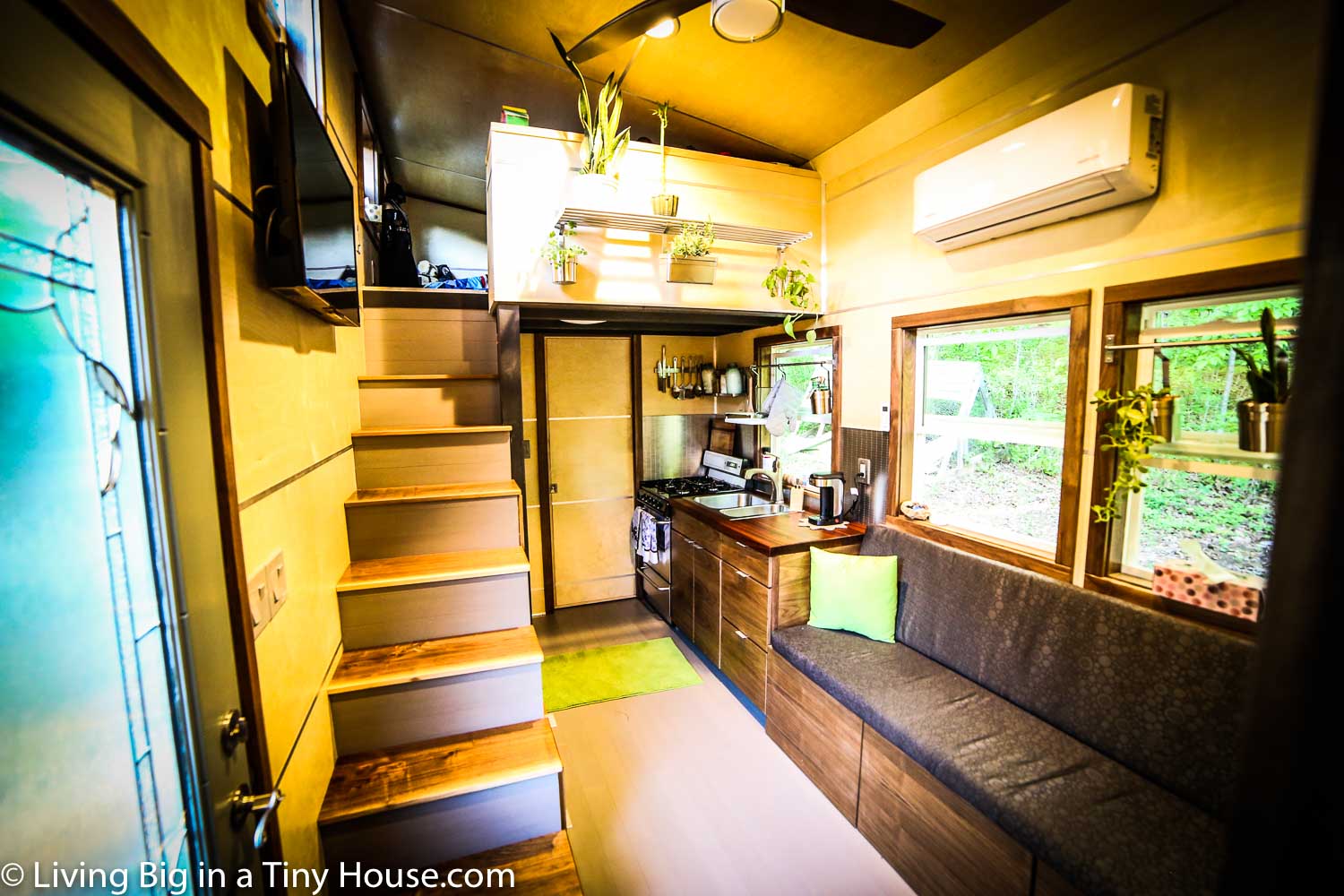 Inside, the tiny house feels open and spacious. A large comfortable sofa has pull-out draws which provide a lot of additional storage space and also extends out to become a spare bed for guests. The galley style kitchen is functionally designed to provide ample space for food preparation, including a full-sized oven for Rachel who loves to bake.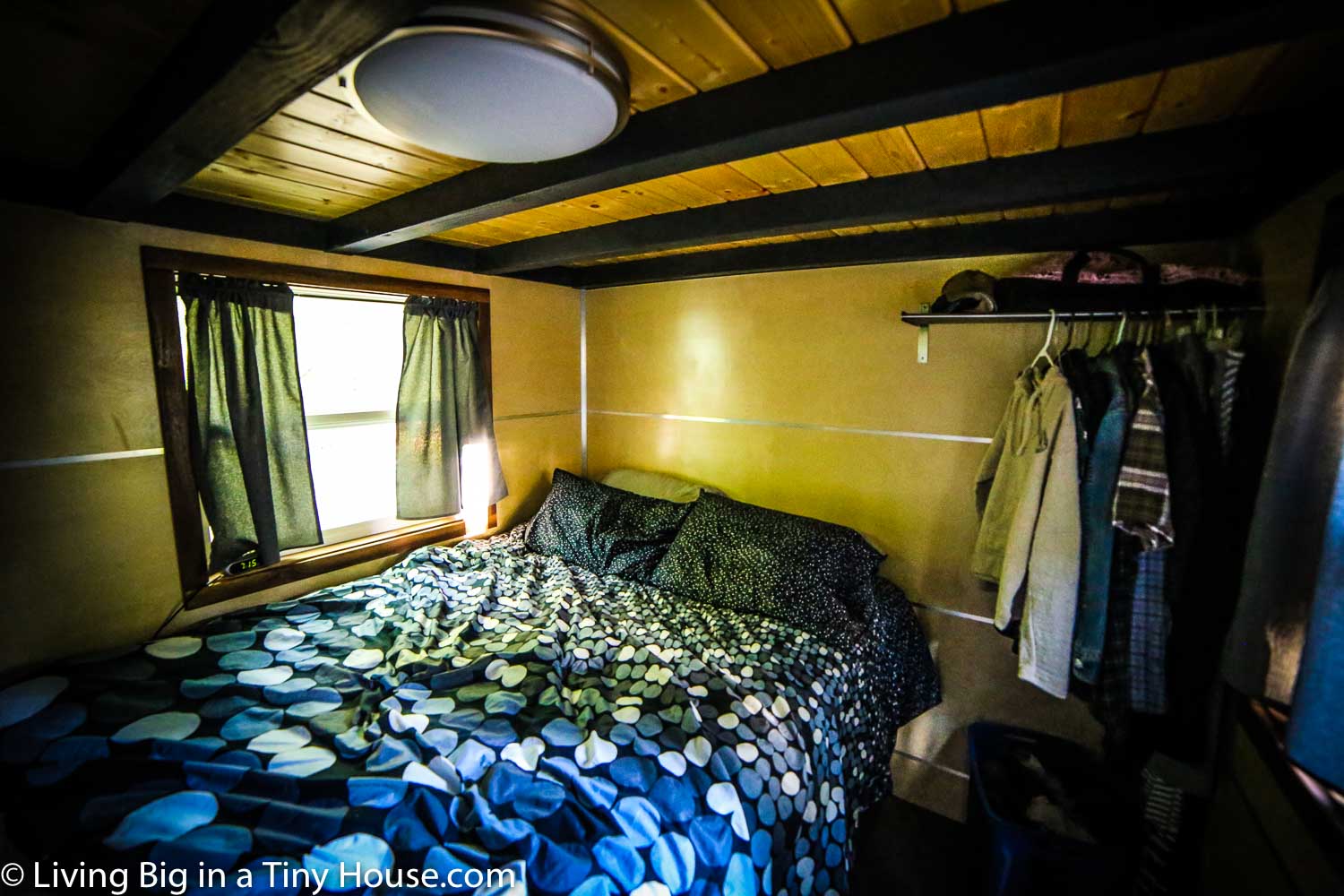 One of this homes most unique design elements is the downstairs master bedroom. There are many people who love the idea of tiny house living, but who aren't too keen on climbing into a loft to go to sleep. For Andrew and Rachel, the motivation for placing the bedroom in the downstairs area was to future-proof the home, ensuring that in retirement and as the couple age, they would still be able to easily access all essential areas of the home.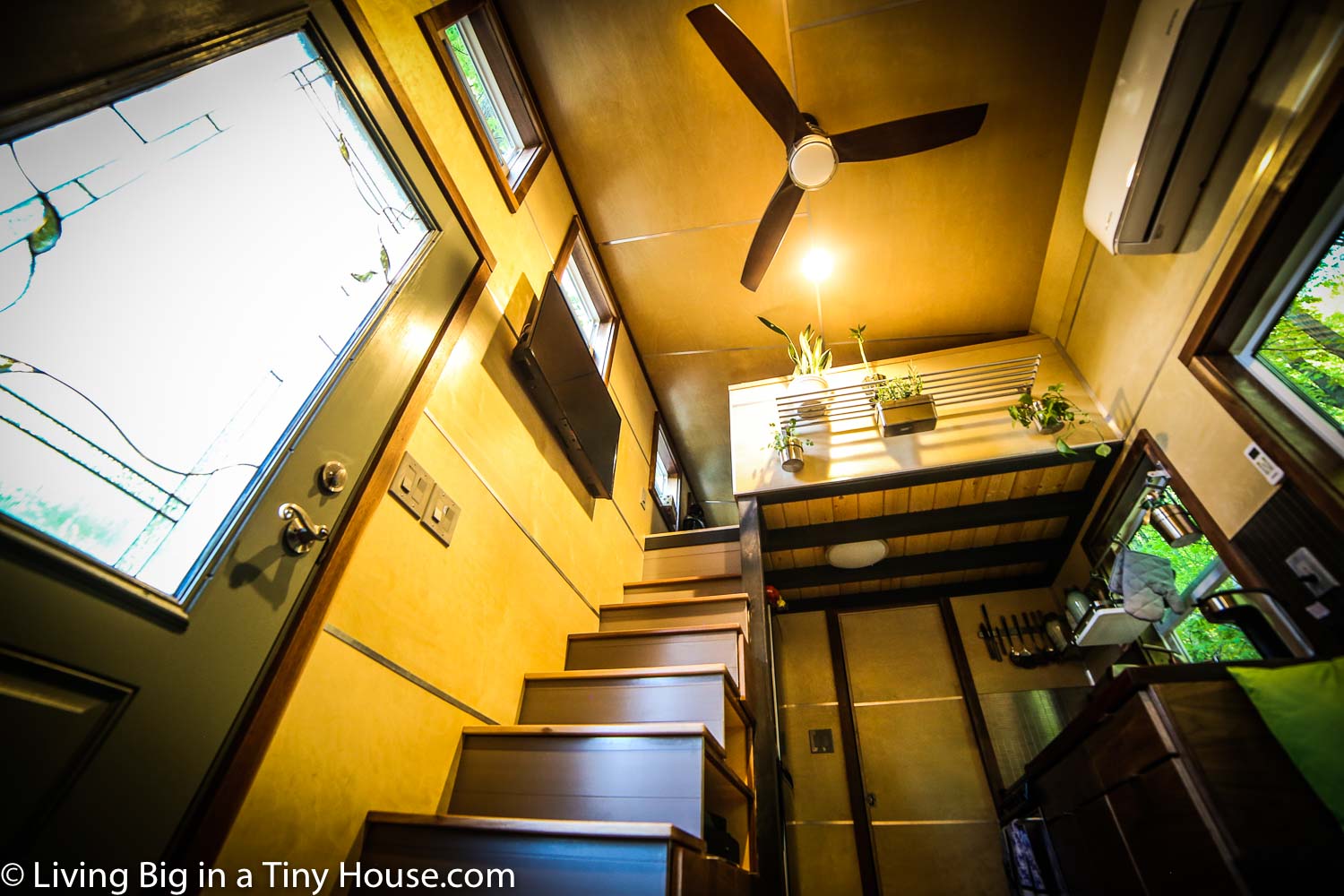 Loft spaces are still utilised in the home. The main loft is accessed via a functionally built-stair case which has been designed to include lots of storage space, including room for a full-sized fridge and washer-dryer unit.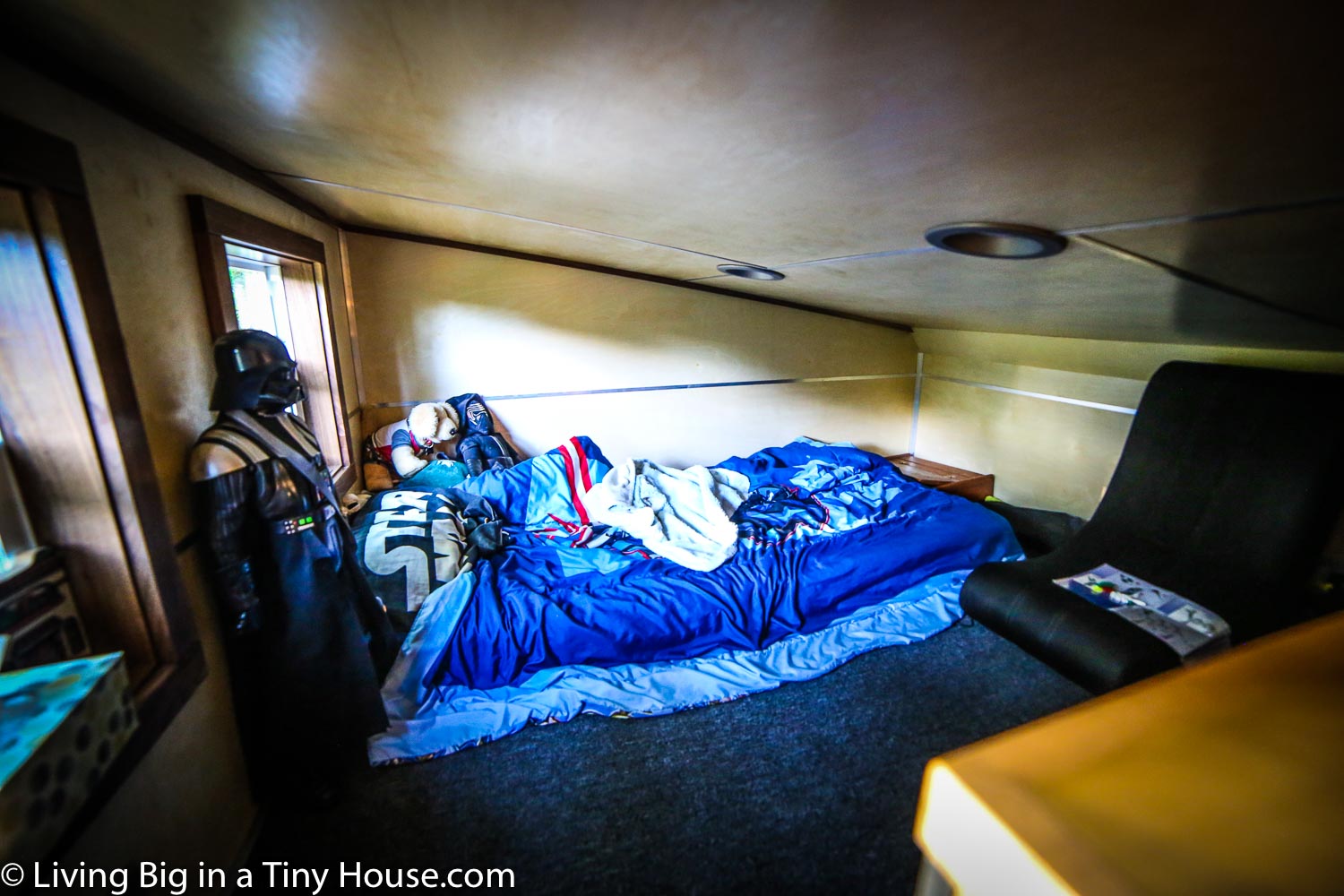 At the top of the stairs is the bedroom of Rachel and Andrew's son, Manny. The kids room has plenty of space for the 9 year old to rest, play and store all his toys and clothes. Over the other side, a second loft is currently used as storage but there are plans to convert this space into a guest room.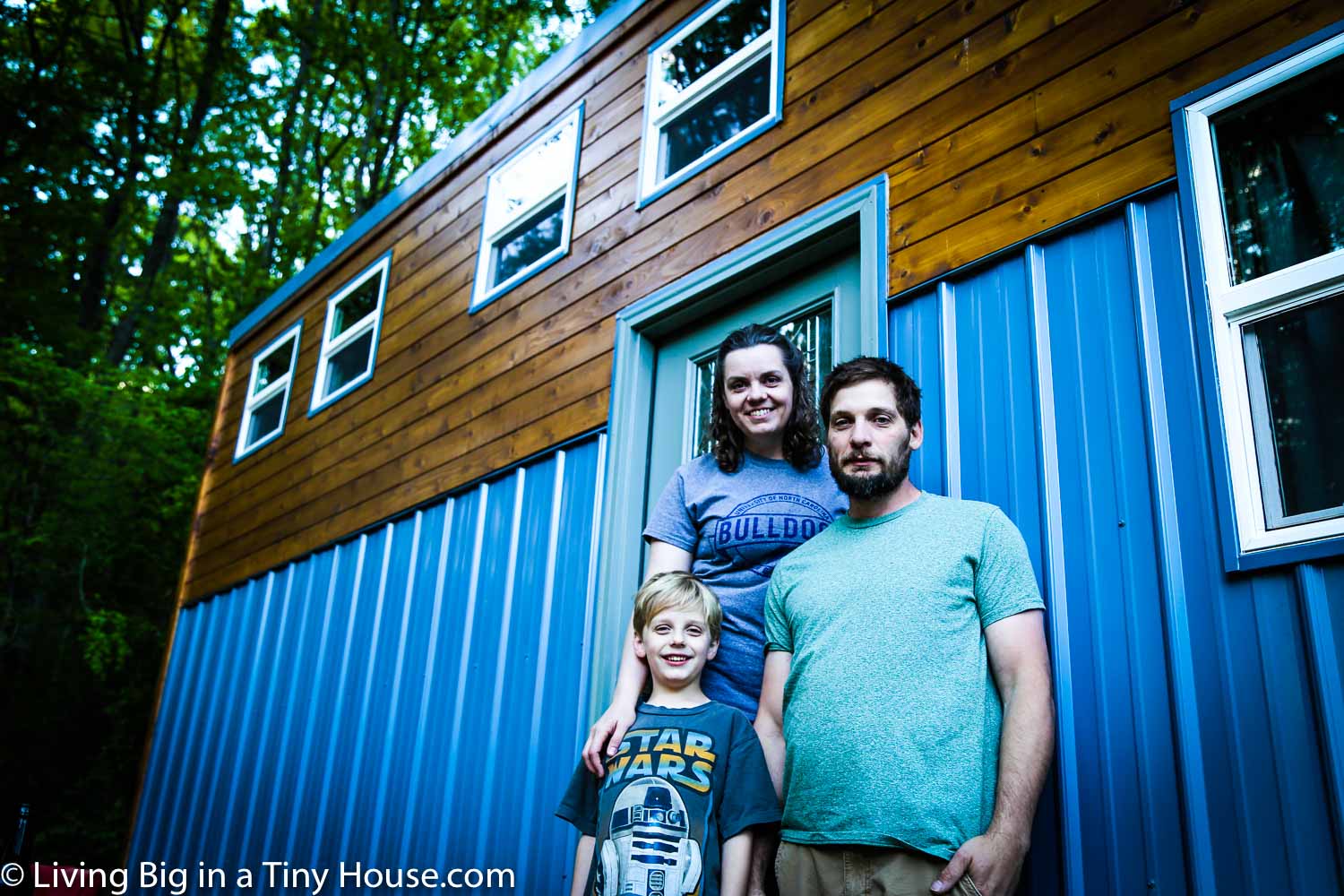 For this young family, building a tiny house on wheels was the ideal way of creating a life-style which affords them freedom from debt. Asheville was hit especially hard in the 2008 financial collapse and many families lost their homes. With memories of that situation still vivid, the idea of building a home, albeit a tiny one,  and being able to do so without incurring debt was wonderfully alluring. Living in a smaller home now allows the family to save more of their money, spend more quality time together and look forward to a bright future.