• Tiny House
Spectacular Tiny House Truck Made From Salvaged Materials
This beautiful tiny house on wheels was constructed on the back of an old Bedford truck. It's off the grid, using solar power for energy and was built almost entirely from salvaged or reclaimed materials.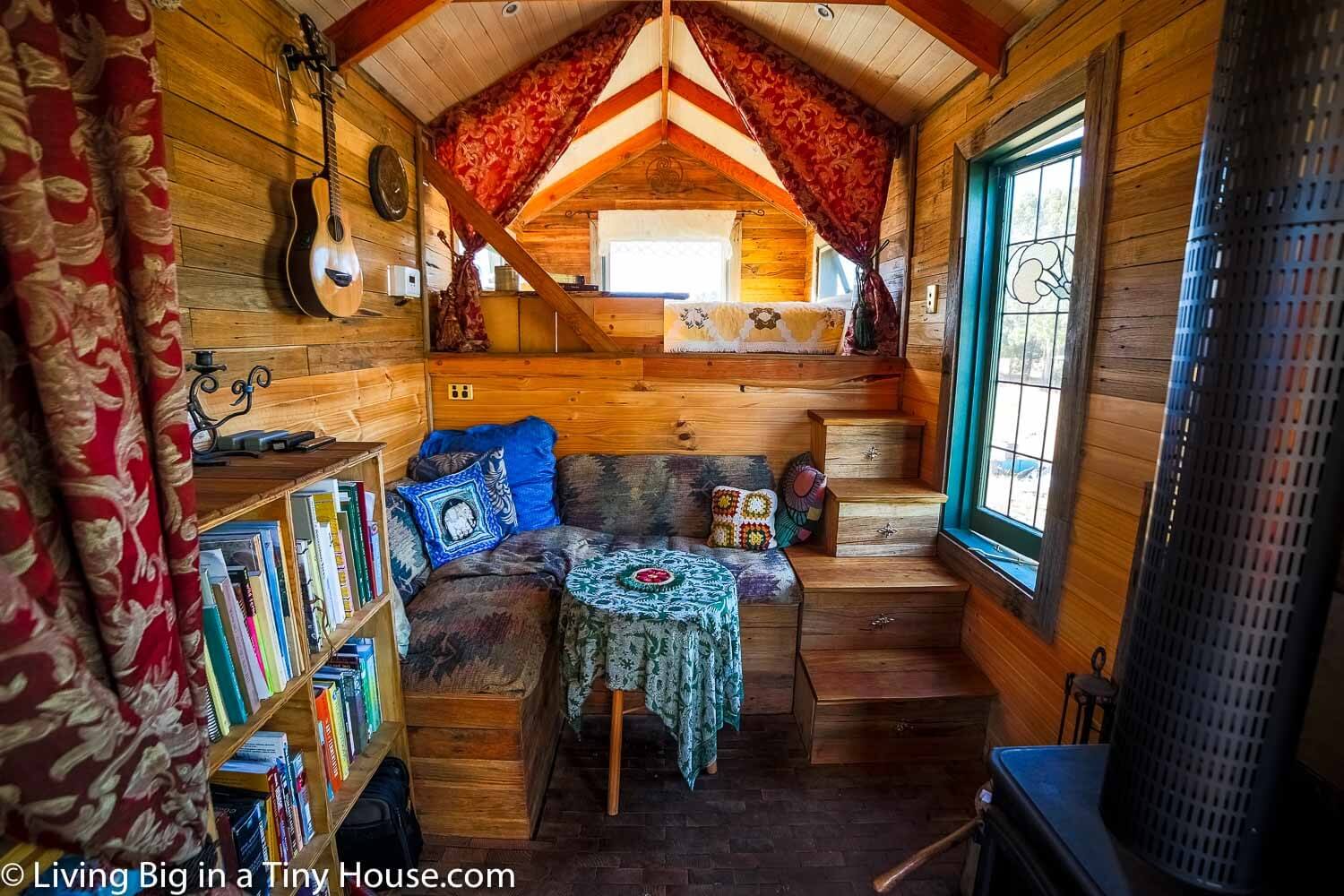 The tiny home's interior is stunning and packed with timber giving it a wonderfully warm and welcoming feeling. There's a large lounge space with wood burning stove and a decent sized kitchen for this couple who love to cook.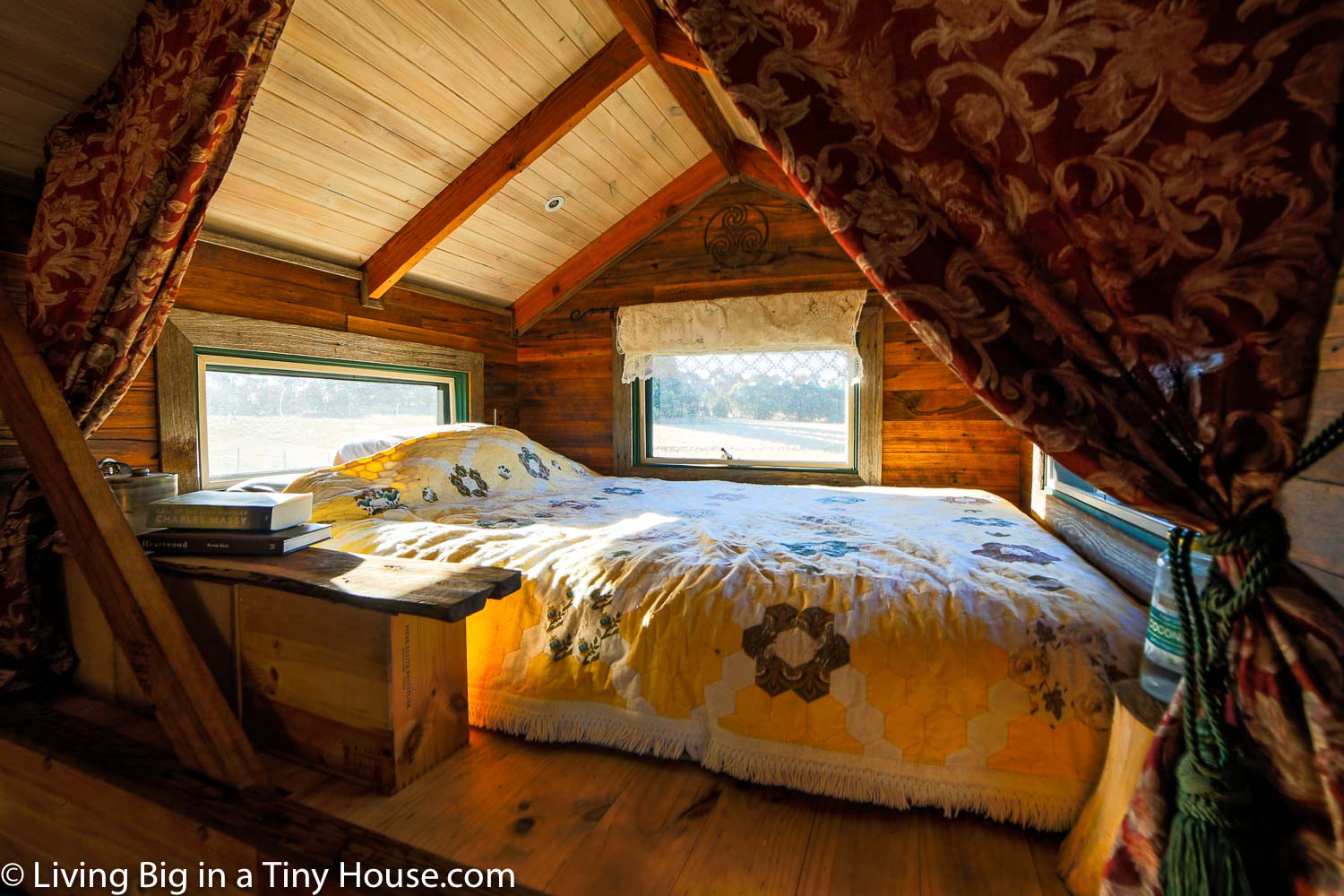 Built over the cab of the truck is a sleeping loft, with surrounding windows which give gorgeous views of the surrounding farm land.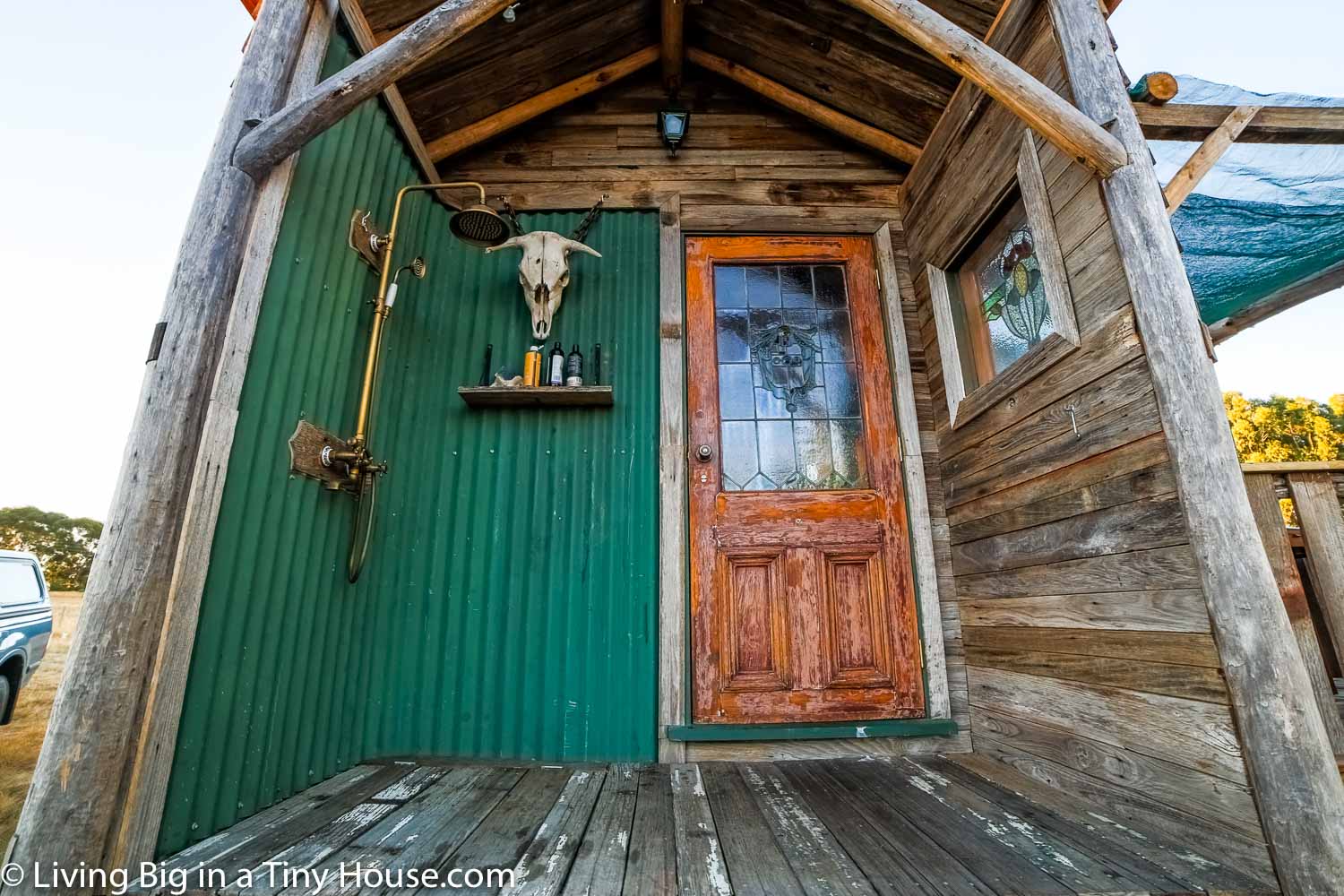 The couple chose to include an outdoor shower which was built onto the deck area at the back of the truck, allowing it to function as both a shower, but also a really nice outdoor area for the couple.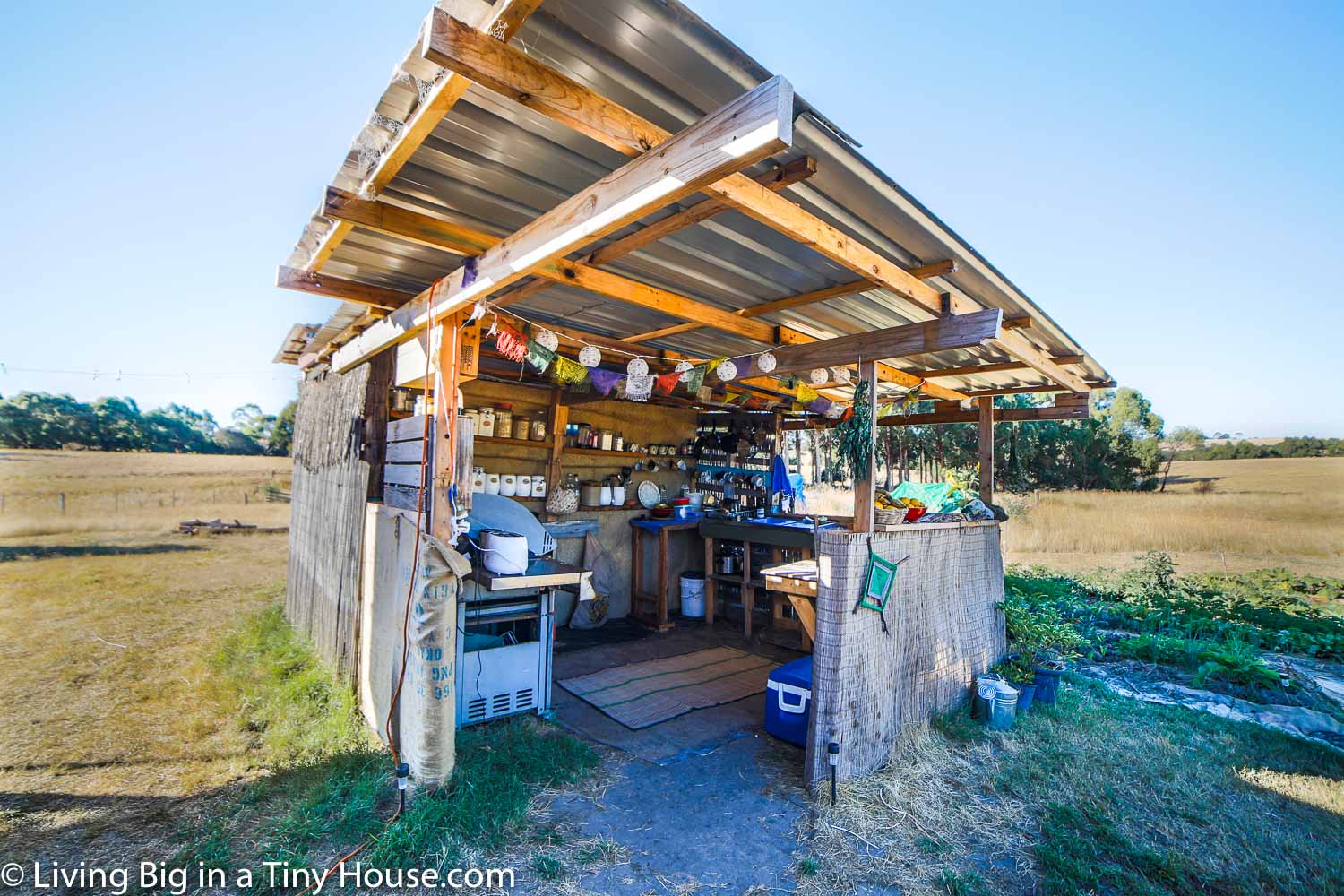 Now that the house truck is parked up long-term, the Adam and Sian have started to expand their living space into the out-doors, by building an outdoor kitchen and toilet.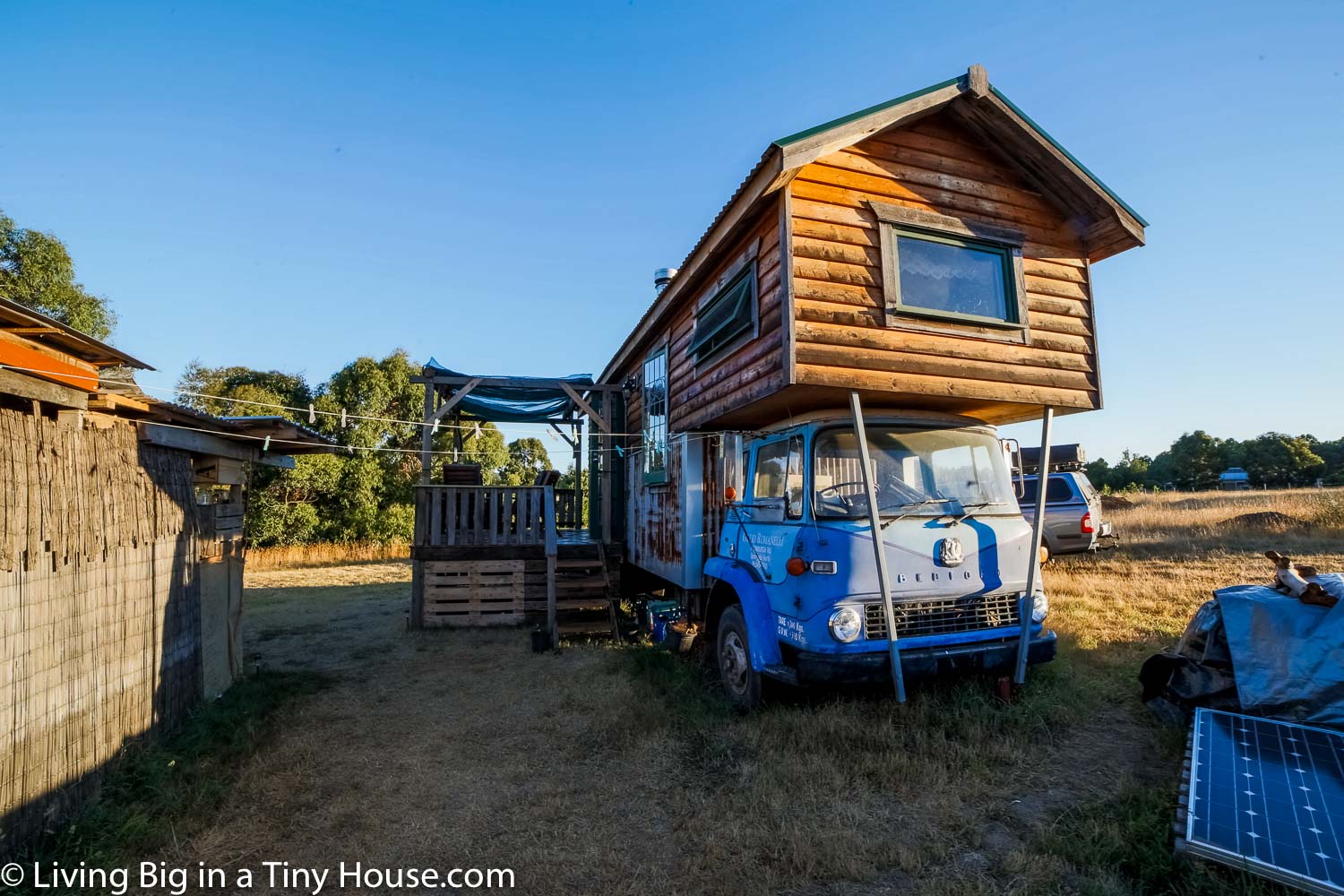 To find out more about this stunning house truck including it's design, construction and materials, be sure to watch the full video tour above.