• Tiny House
Tiny Home With Luxury Bath-House Made From Recycled Windows
Emmet constructed his tiny home on wheels to be ultra portable. At only 4 meters (13ft) in length, it has absolutely everything he needs for a life on the road. When he found an incredible parking spot on an organic farm in the Byron Bay hinterland, he decided to expand on his home and created a luxurious bath-house all from old recycled / salvaged windows.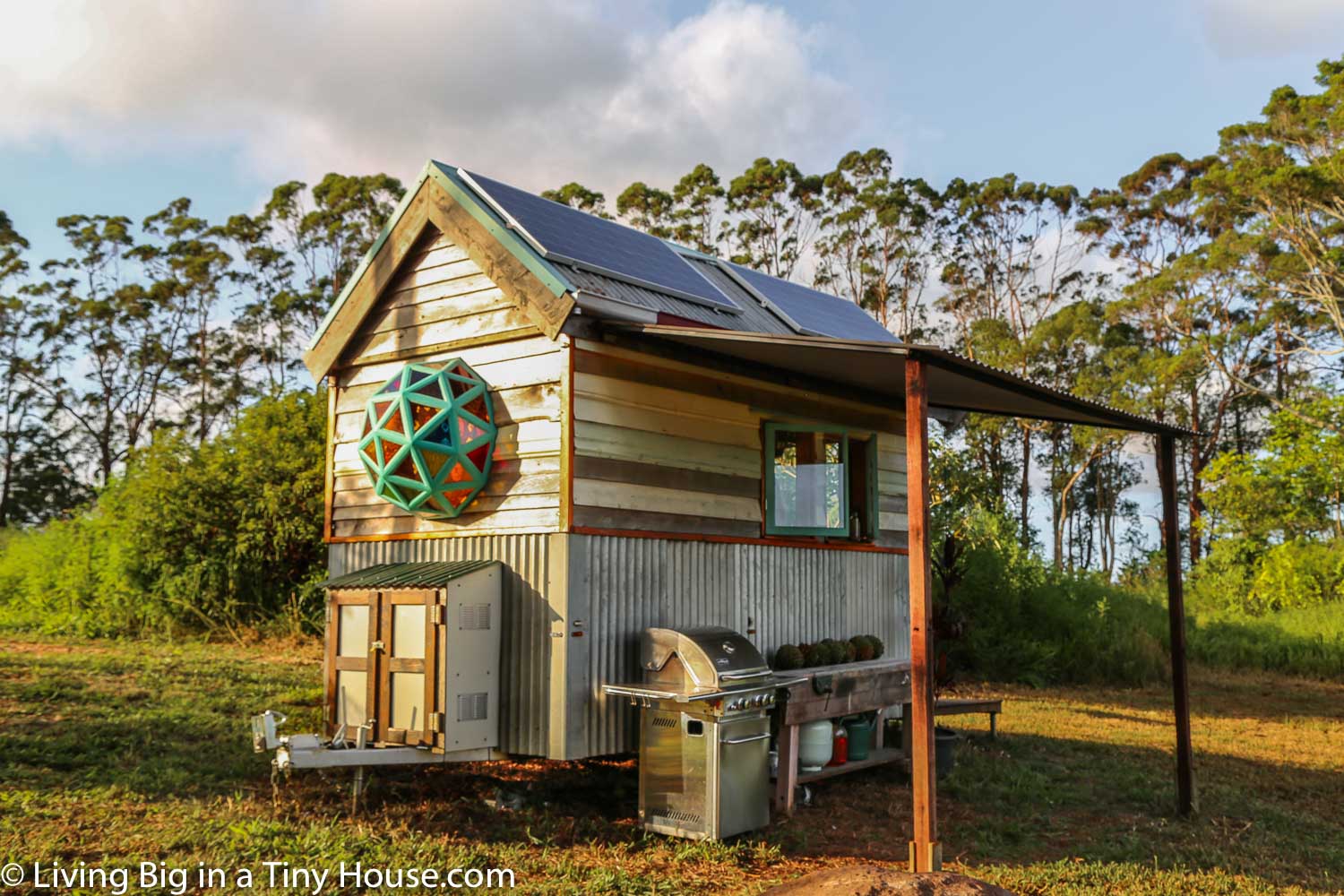 Being an ultra small tiny house, it's designed to travel and has almost everything that Emmet requires for a life on the road. The home has a bed, wood-stove, a small couch and good sized kitchen. For years Emmet travelled in this home on wheels, mostly parking at sustainable communities and farm-stays where he would work as a volunteer. The only thing missing from his tiny house is a bathroom.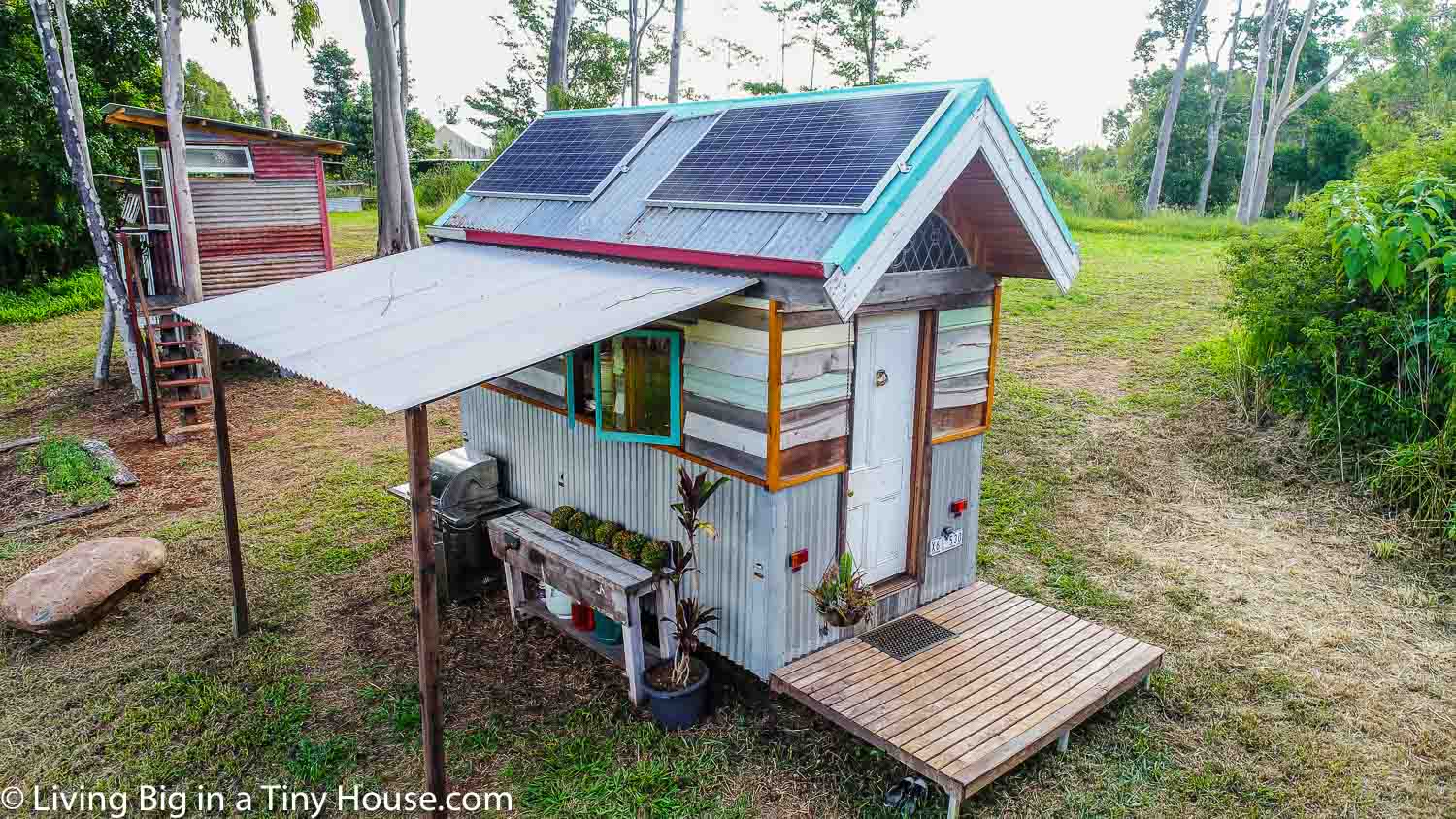 The tiny house is completely off-the-grid and is packed with more than enough solar power to meet all of Emmet's needs. For water, he uses a 35 litre demijohn. He lived with a very limited water supply for a number of years, and would shower and use the bathrooms that were available on the land where he was staying.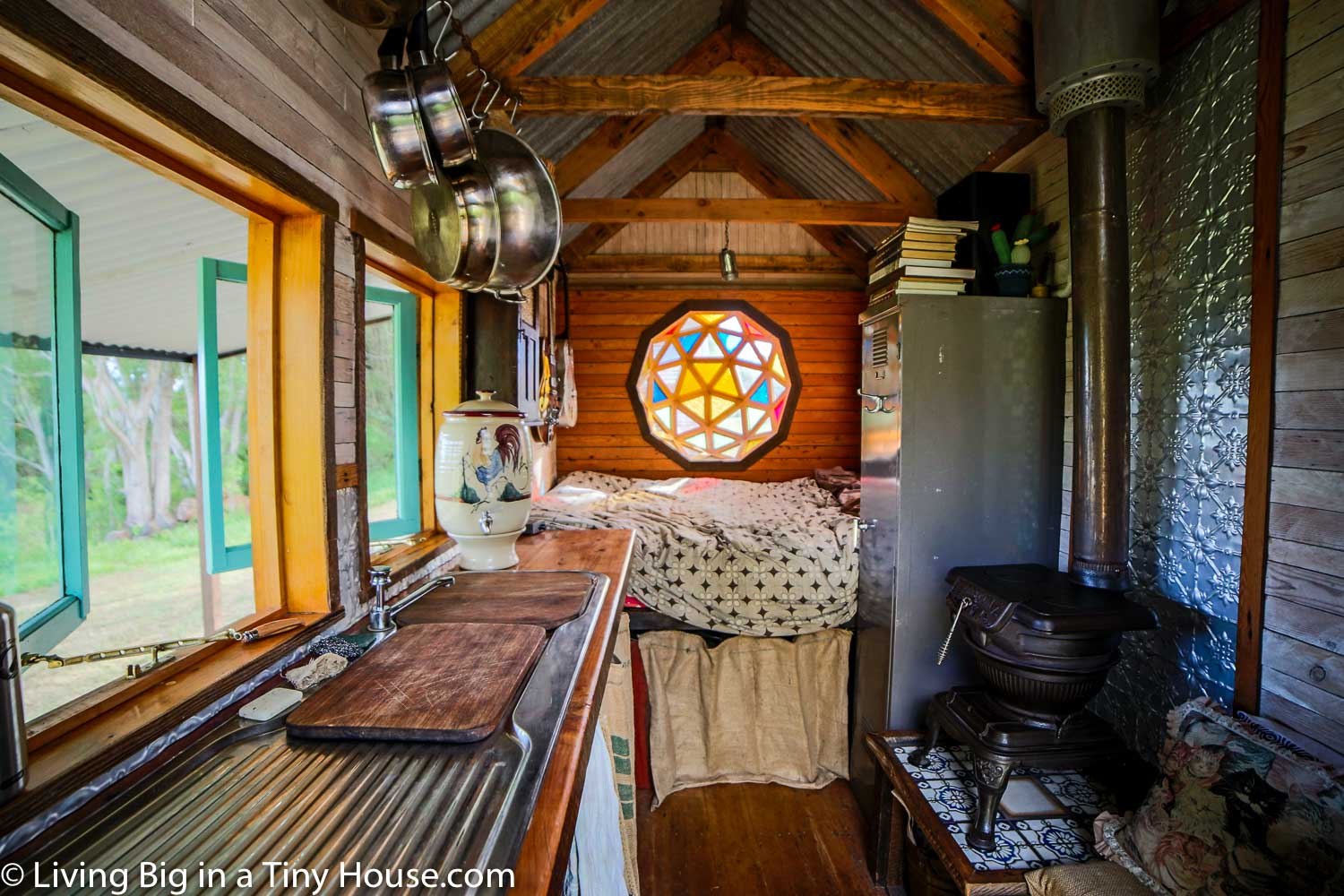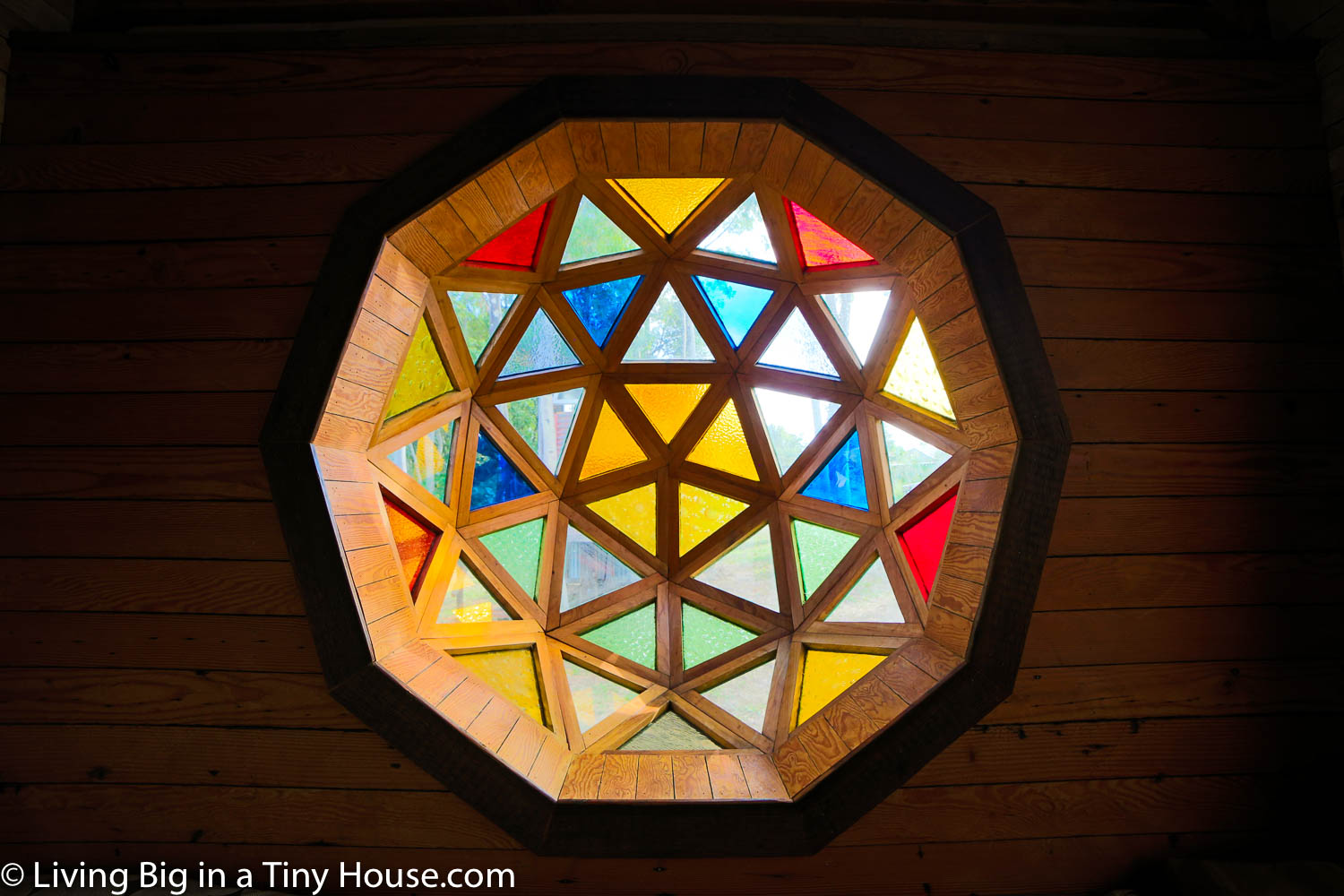 Inside, Emmet's home is stunning. The recycled materials used in it's construction are all celebrated and artfully interwoven to create a coherent and welcoming space. The home is dominated by a feature geodesic window, which floods the tiny house with an array of coloured light.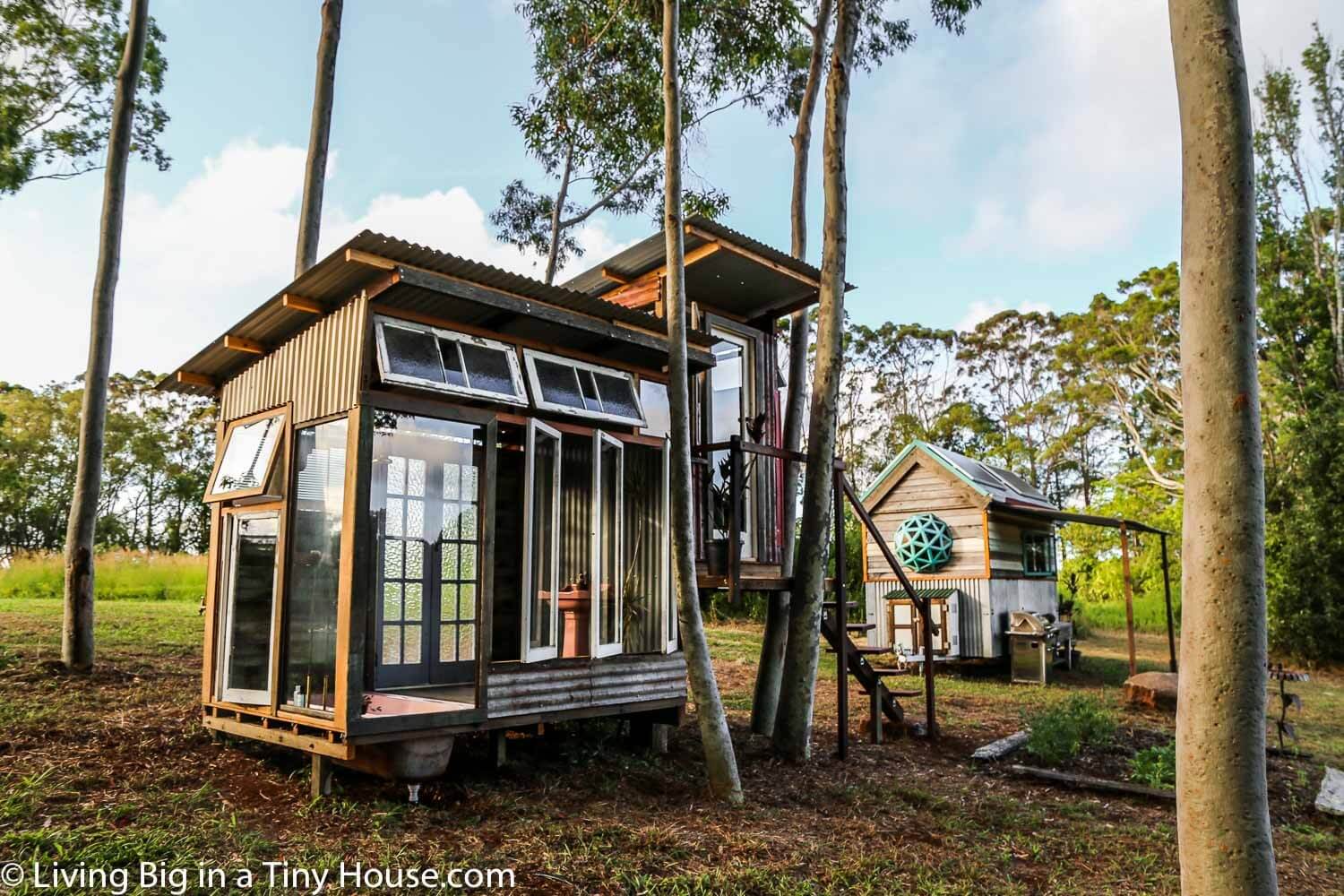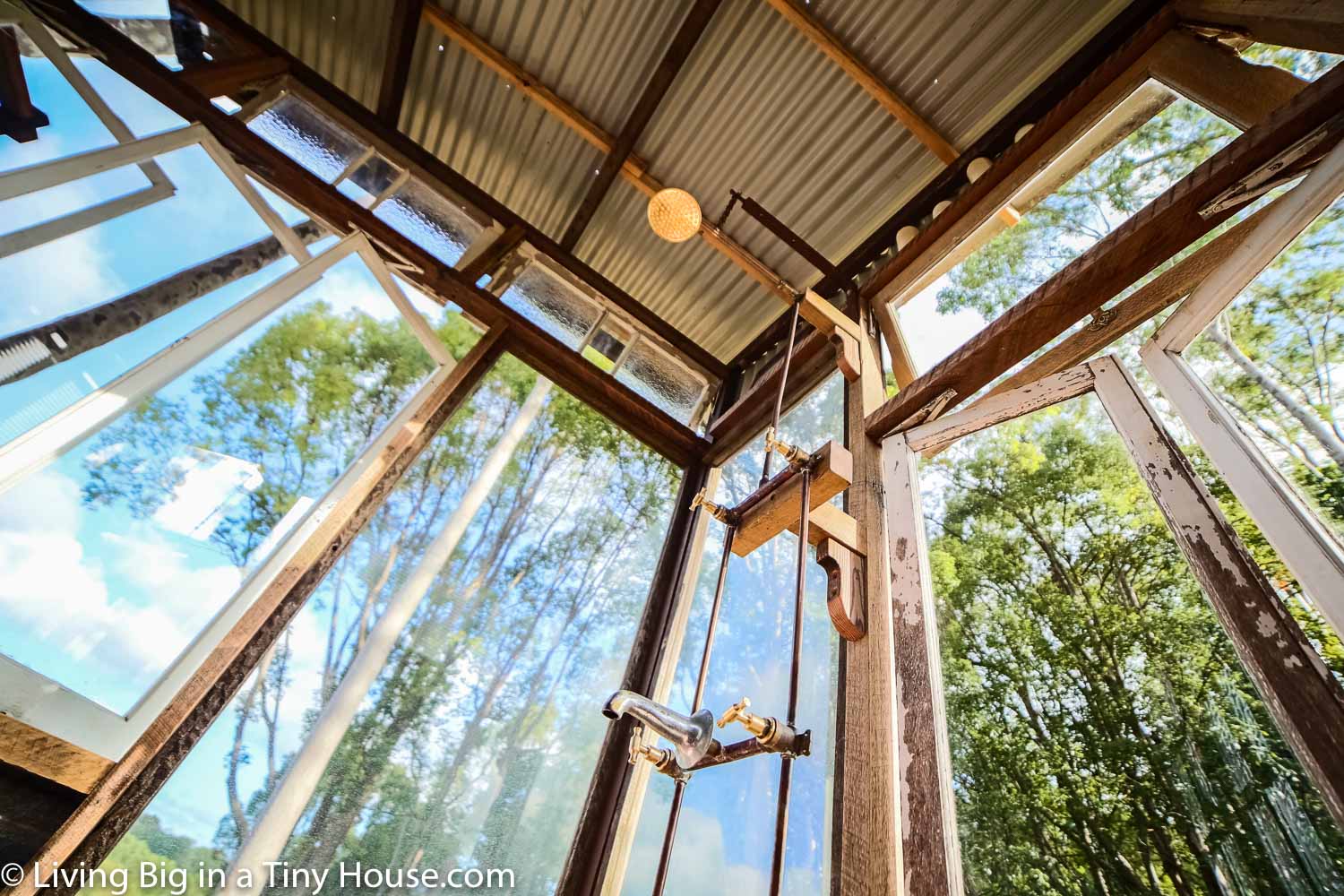 With a desire to settle down and park up long-term in Byron Bay, Emmet found a parking spot on a remote organic farm where he constructed a bath house to go along with his tiny home. This includes an elevated composting toilet, and a seperate bath house which was made entirely from recycled or salvaged windows. The bath house offers a serene place to relax in the hot water, and look out amongst the trees.
Emmet occasionally offers tiny house building work-shops and during the summer months when he travels also sometimes offers his home for rent as a B&B accomodation. To find out more about Emmet's adventures, be sure to check out his website.