• Tiny House
Beautiful Tiny Home Built To Look Like Earthen Cottage
This home is a unique hybrid between a tiny house on wheels and a natural building. This young apprentice carpenter, gave himself a challenge to own his own home before he was 22 years old. What he ended up constructing was an incredible tiny home, which uses natural plasters on the interior to give his home an incredible earthen cottage appearance.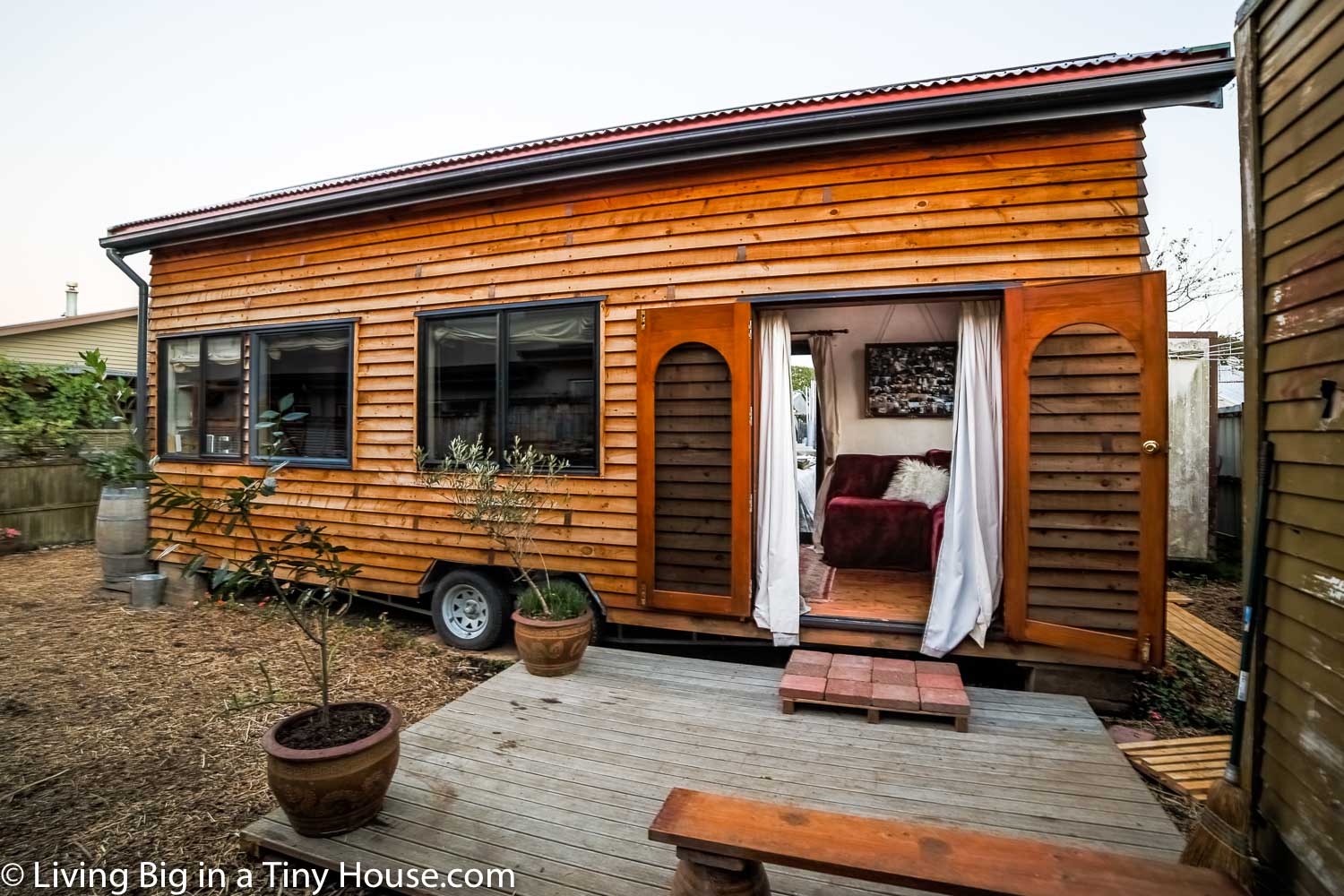 Everett, A fan of natural building and earthen homes, had explored the possibility of constructing a cob cottage but with astronomically high land prices, he didn't have an appropriate place to build it. A tiny house on wheels was the perfect solution, and so he set about constructing his own tiny home, incorporating natural building principles in it's construction. From the exterior, the tiny house looks somewhat typical. It's 8 meters (26ft) in length and is timber clad using macrocarpa. The area round the home has been nicely prepared using mulch and a deck has been constructed to provide some practical outdoor living space.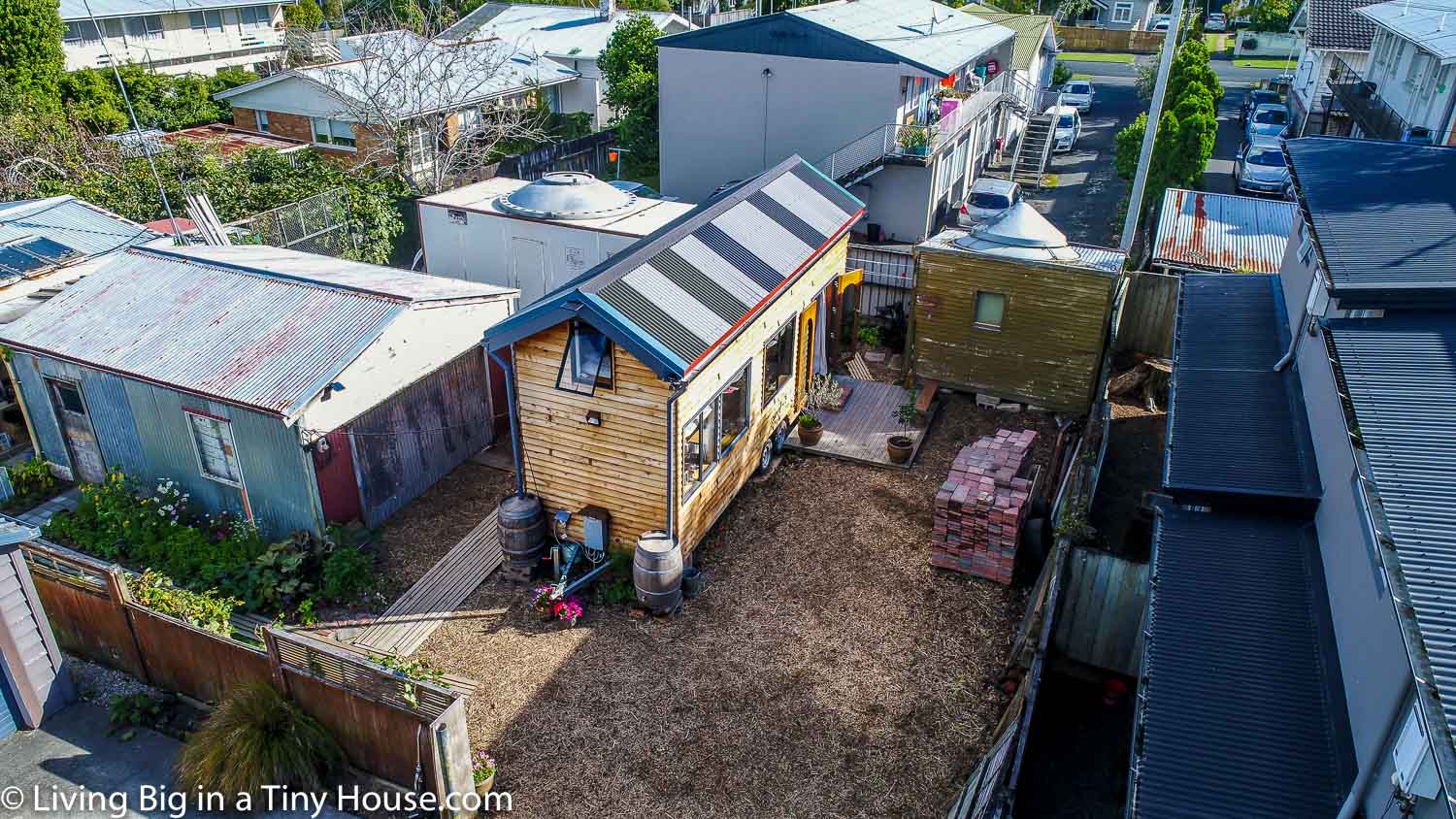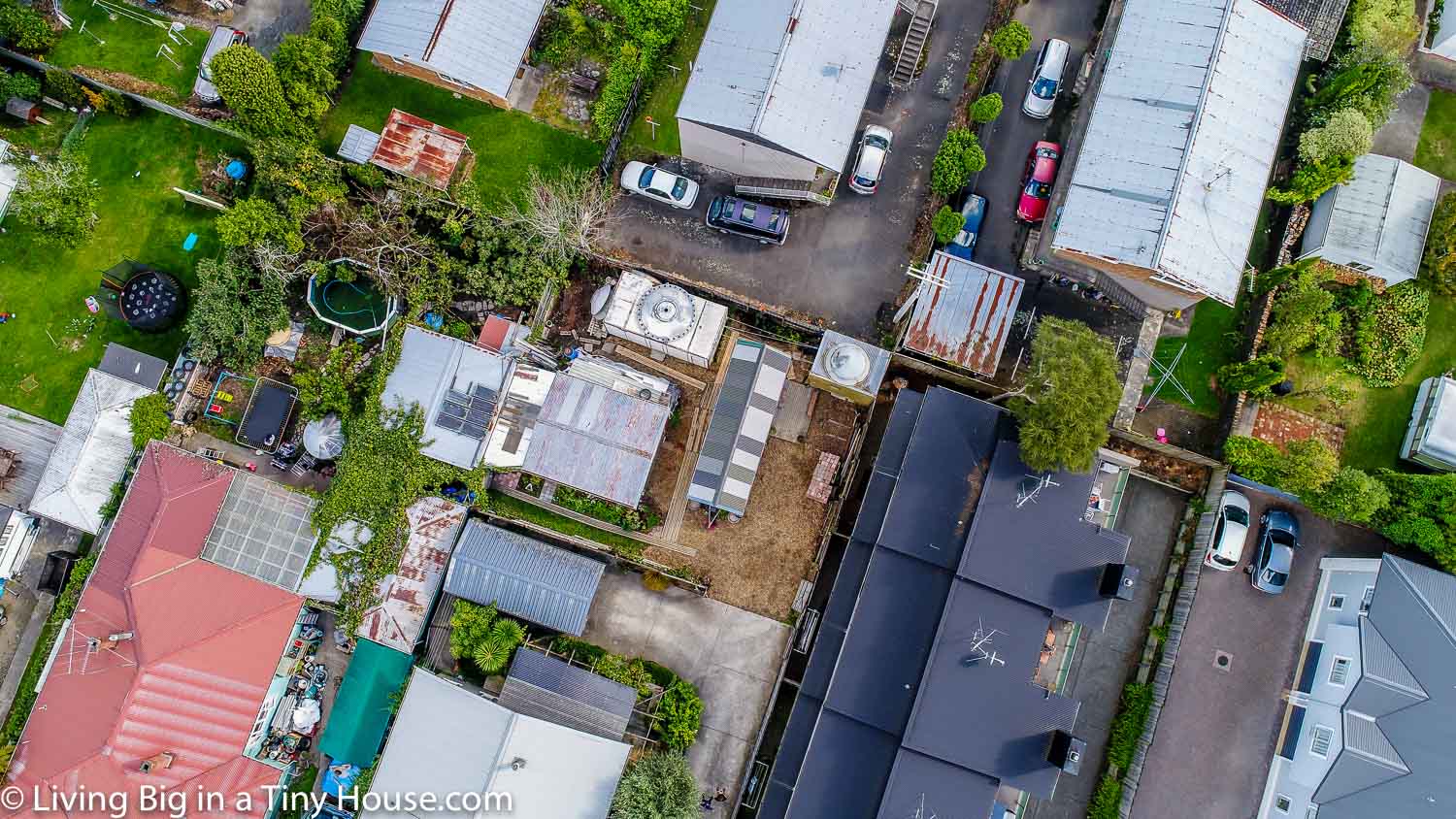 The tiny home is located only minutes away from downtown Hamilton in a unique urban community where permacultural principles are applied to a small lot of land. There are an abundance of fruit trees and the community is like a little haven within the city.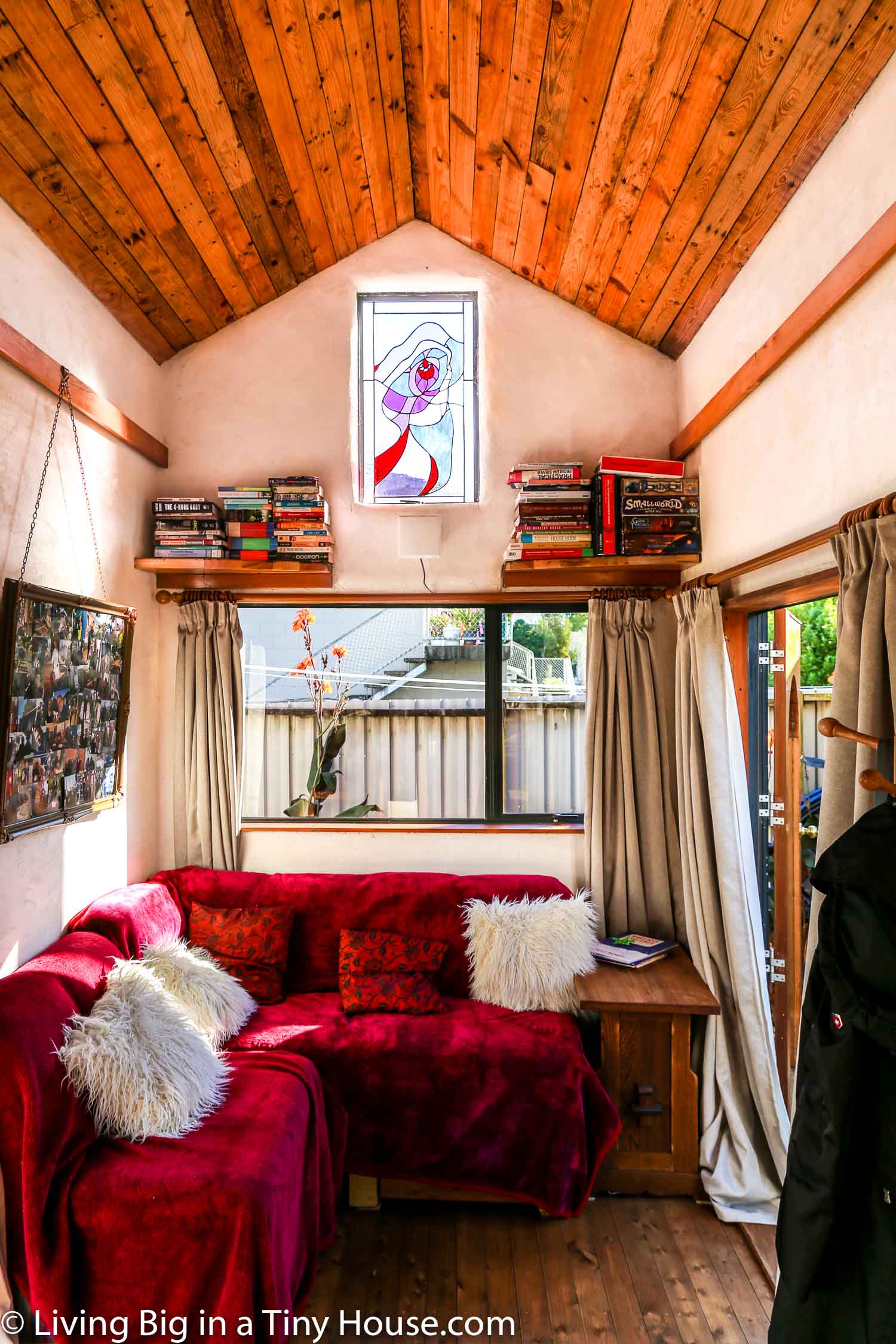 It's when you step inside the home that it really comes into it's own. Natural lime plaster has been used on the interior to give it a spectacular earthen cottage like feeling. The home is complete with living room, bathroom, kitchen and sleeping loft. Wherever possible, Everett has used reclaimed and recycled materials to complete his build, even including timber which came out of an old bowling alley.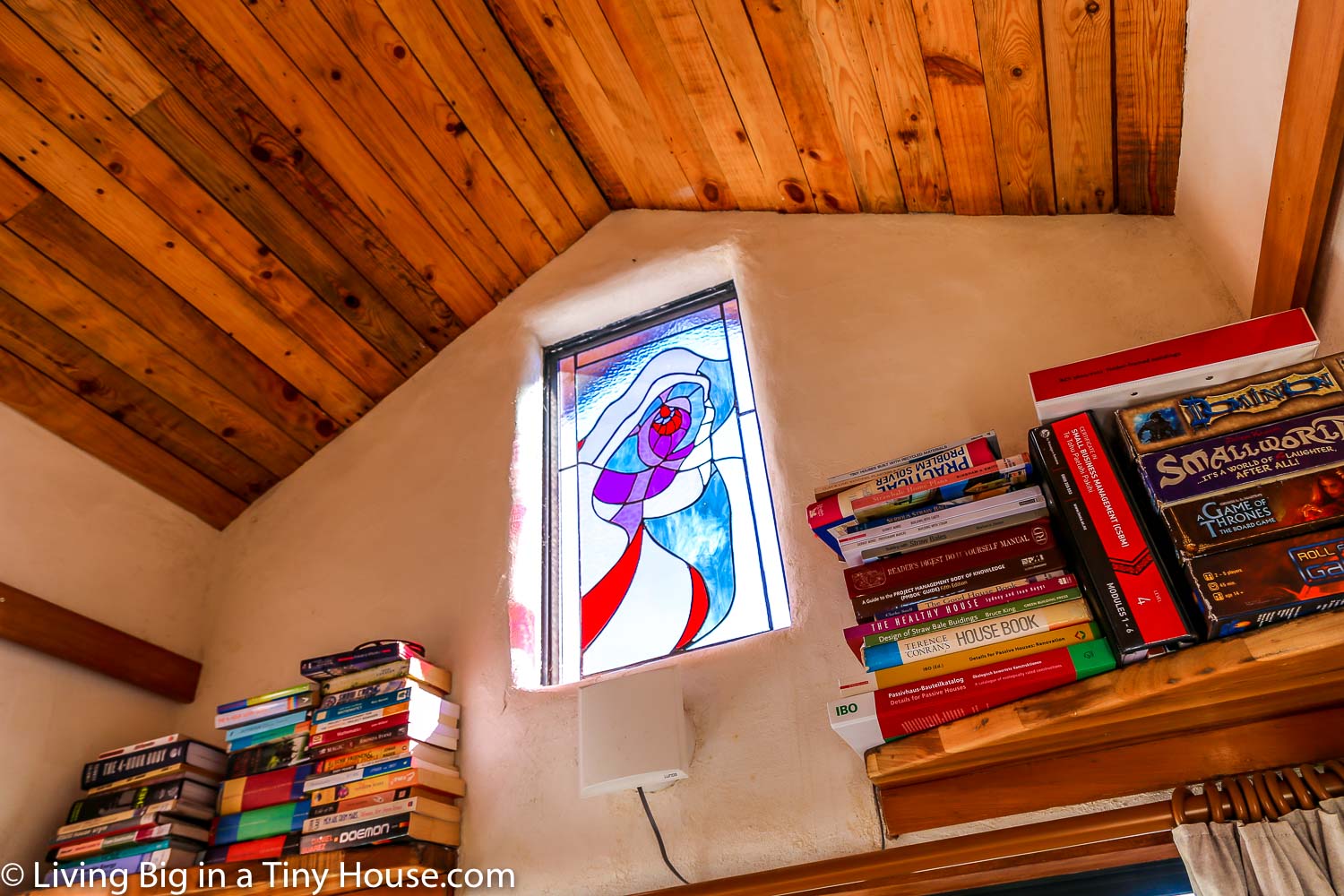 It's uncommon to see natural plasters used in tiny homes and that's for good reason. Tiny homes are subjected to huge forces when on the road and so tend to be constructed using timbers, metals and materials which are a bit more forgiving and can withstand some degree of movement. Natural plasters, while they look beautiful unfortunately don't stand up to the abuse of transport and every time Everett has moved his home, even only short distances, has resulted in the plaster cracking. This would be an issue for a home which was on the road all the time but in this case, the tiny house will most likely only ever move a handful of times in it's life and on those occasions, fixing cracks which form in the plaster is an easy task. The lime plaster truly makes the tiny house look like an earthen built home right down to the curved walls going into the windows. The look is achieved by stretching old carpet over the wooden frame, and then plastering over the carpet.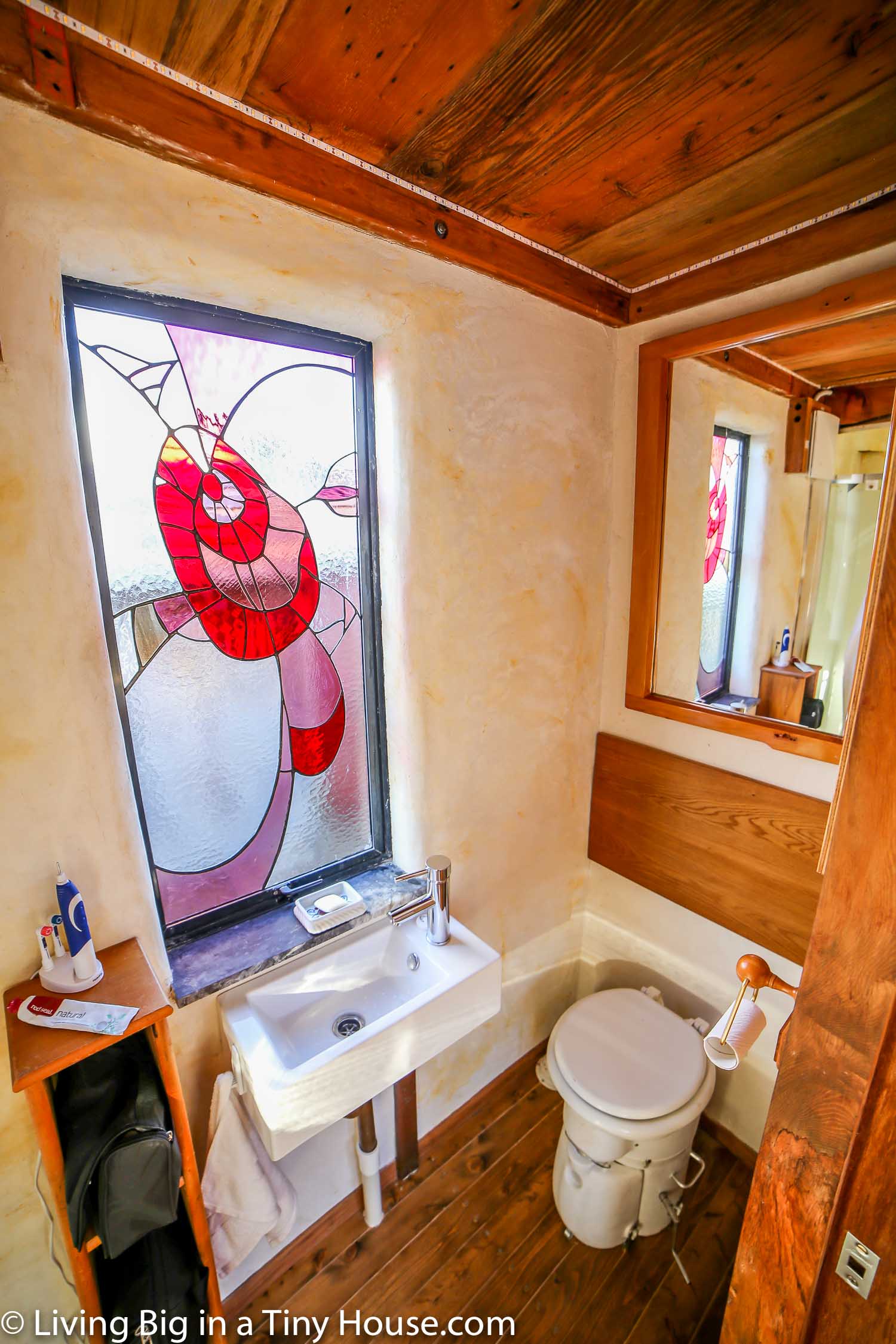 The earthen-cottage-theme has even been carried into the bathroom where a stained glass window acts as privacy glass and fills the room with coloured light. The walls of this room have been done with Tadelakt, a plastering technique where the lime plaster is polished using an olive soap, which makes the plaster impervious to water and creates a lovely, smooth finish.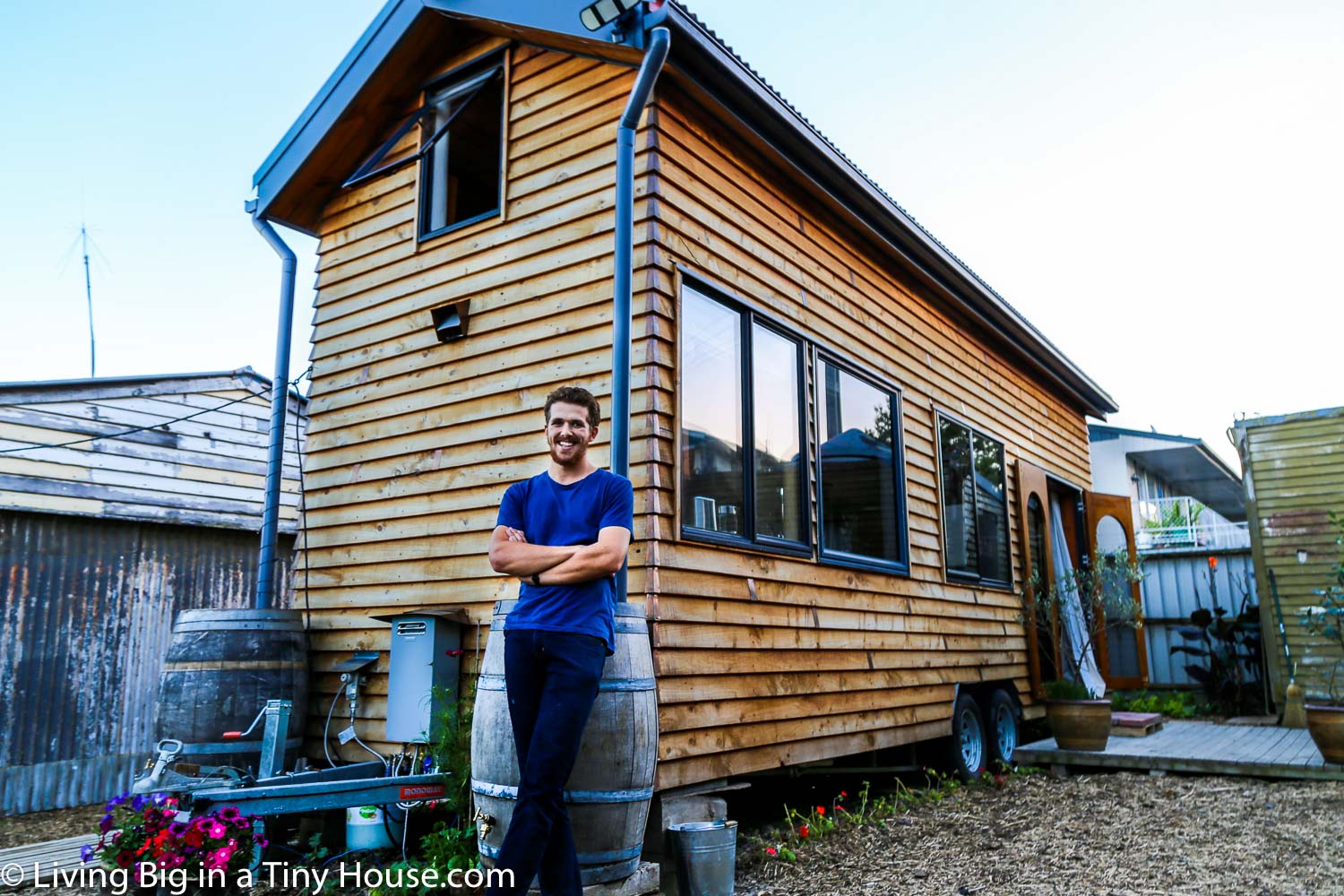 While Everett didn't quite achieve his goal of owning his own home before he was 22 years old, he was in fact, exactly 22 years old when he completed building this beautiful home for himself. Owning the tiny home has allowed Everett to break free of the rent trap and he now intends to place his attention on more building projects. This home is packed full of incredibly clever design features, be sure to watch the full video story above to find out all the details of this unique home.