• Small House
The Skysphere – An Incredible High-Tech Futuristic Retreat
Imagine a home in the clouds with spectacular 360° views which can be completely controlled by voice and your smart phone. The Skysphere is fully solar powered and packed with features you won't believe.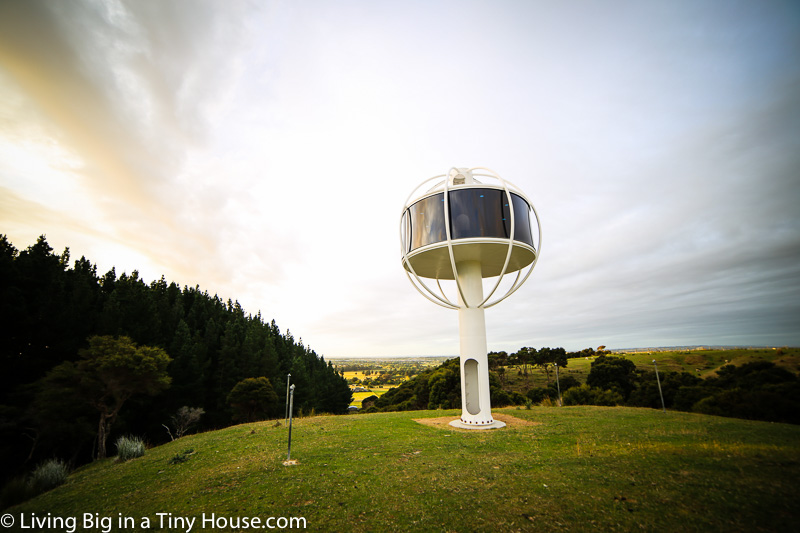 Situated amongst the hills of Palmerston North in New Zealand, The Skysphere is the brain child of Jono Williams, whose passion for mechanical engineering an design lead him to constructing the steal structure. When Jono began working on the project he didn't even know how to weld, but along the way he learned all the skills needed to build it. Overall, he estimates that over 3000 hours were spent on it's construction. 
8mm steel construction means the Skysphere is designed to withstand magnitude 8.5 earthquakes, as well as extremely high wind speeds. The main living area is accessed via a ladder in the central cylinder, and whilst it's quite a climb, it's undeniably worth the effort.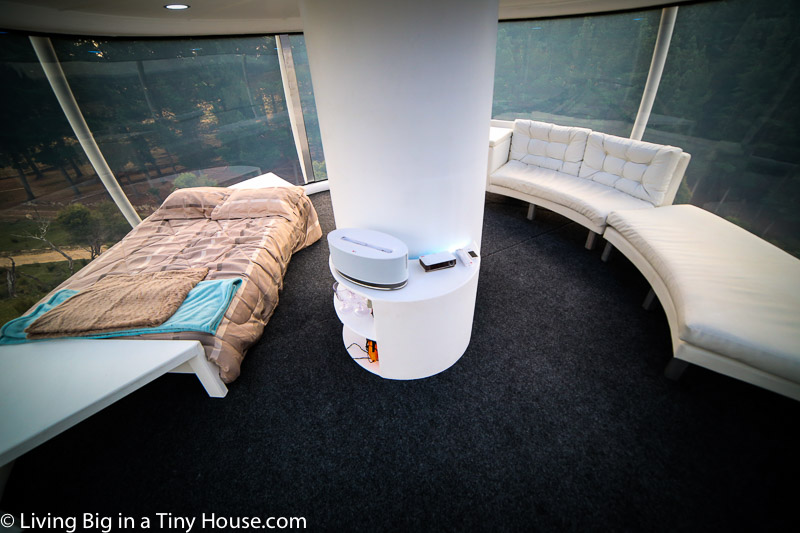 The Skysphere is designed as a retreat. It's a place to relax, spend a night away from the world, watch movies and watch the stars from the roof-top platform. Inside the Skysphere, the set-up is very simple, with a custom designed queen size bed and couch and a media platform with music station and projector.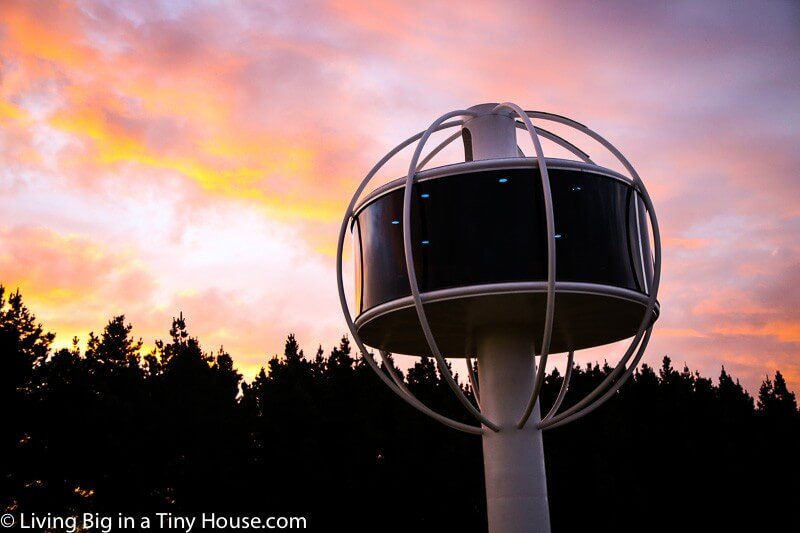 This high-tech get-away is completely solar powered and is packed with incredible features, including voice commands, finger-print operated door automation and even a couch with-built-in fridge that dispenses beers.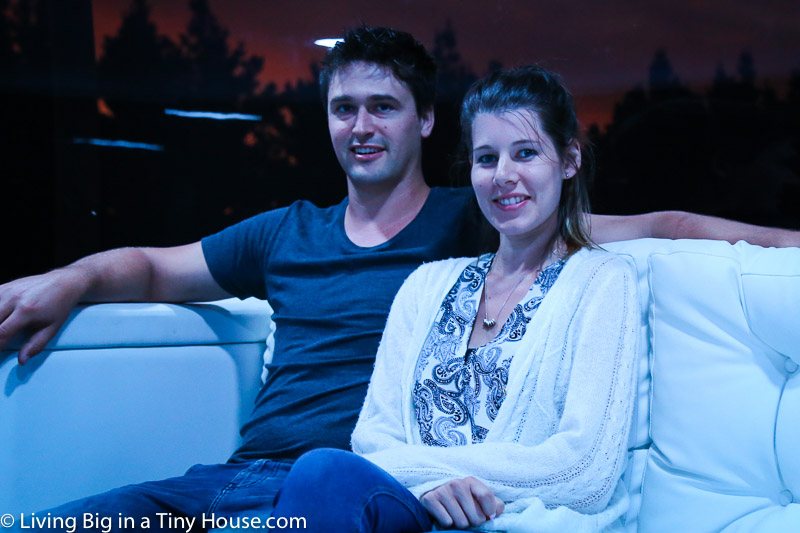 Even though The Skysphere is currently used as a weekend get-away, with only a few simple modifications it could easily be set-up for full time living. Either way, for Jono and his partner Kim, it's the perfect retreat.