• Bus / Van Life
Young Family Live In Beautiful Converted School Bus To Travel North America
This dynamic young family is hitting the road, traveling all over North America in their incredible converted blue bird school bus. Dubbed 'The School Of Life', this skoolie conversion project was all about giving JT and Tamra the opportunity to travel and learn all about the continent, it's landscapes, people and history. The bus's name took on new meaning when they gave birth to their son Kalon.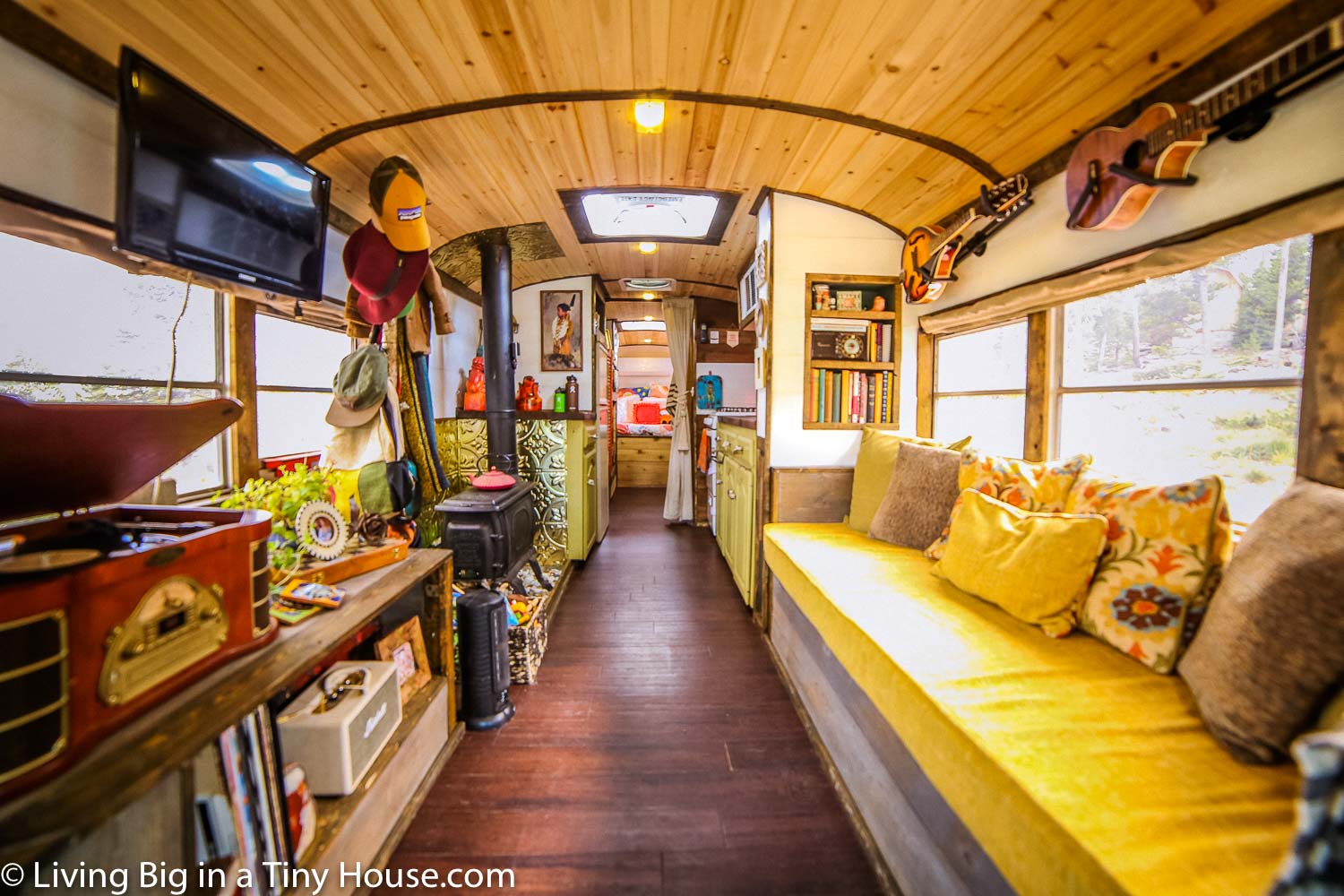 The interior of the school bus has been converted into a beautiful tiny home with everything the family needs to live comfortably on the road, with a large lounge and entertainment area, wood stove, kitchen bedroom and lots of room for storage of clothes and other items.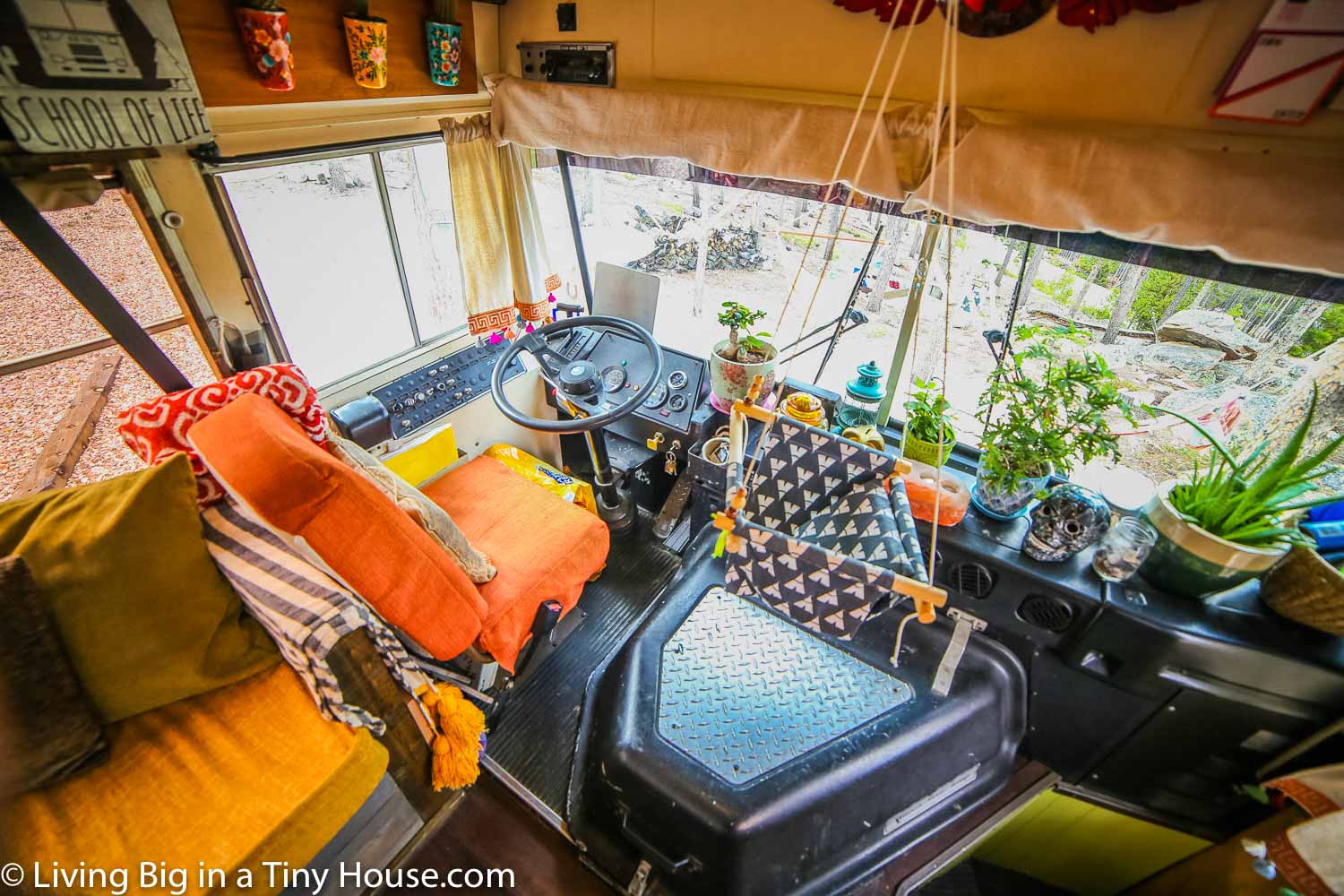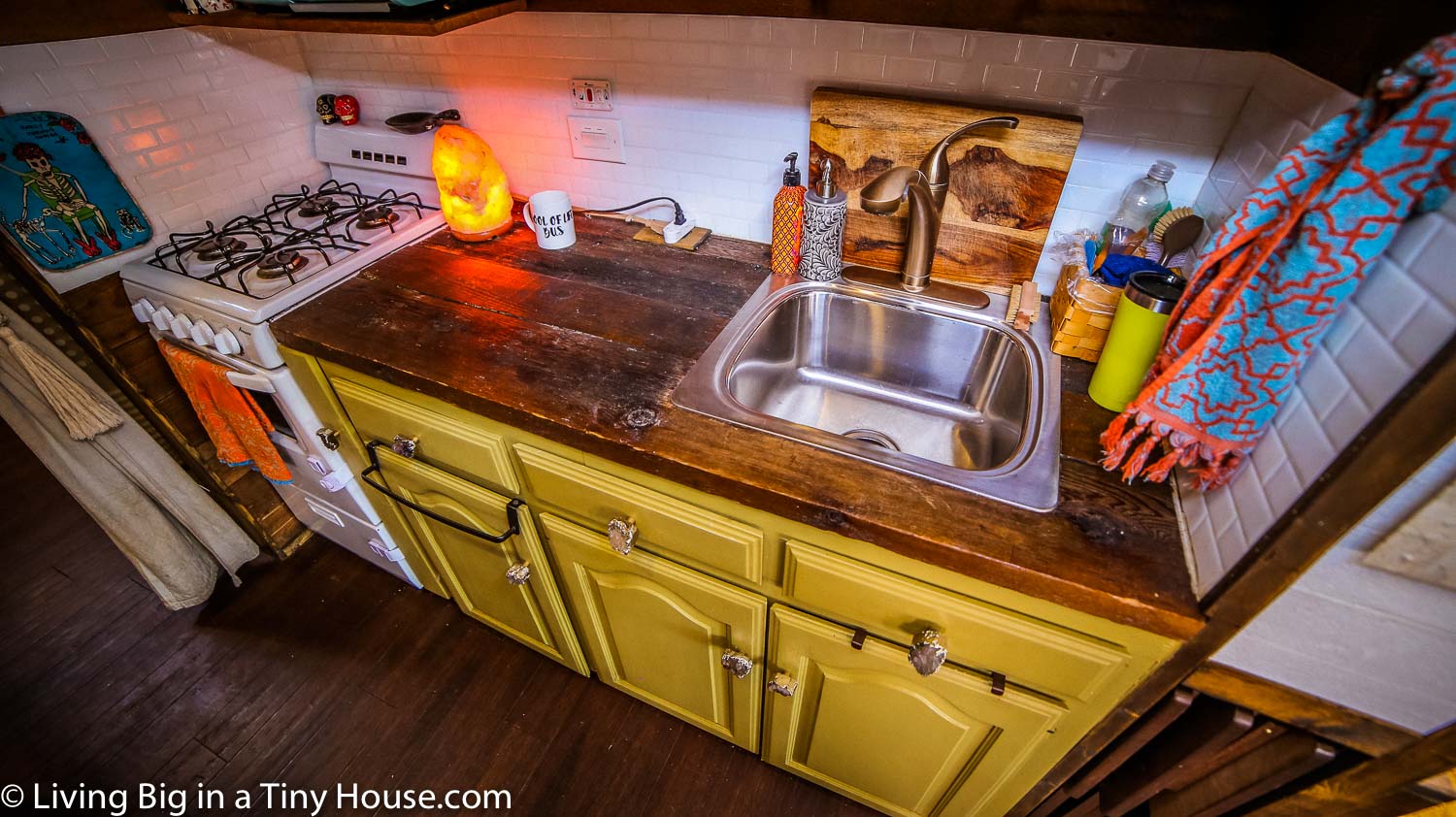 The kitchen area was a priority in the home for Tamra who loves to cook. There's lots of bench space and full sized items such as the stove / oven and fridge.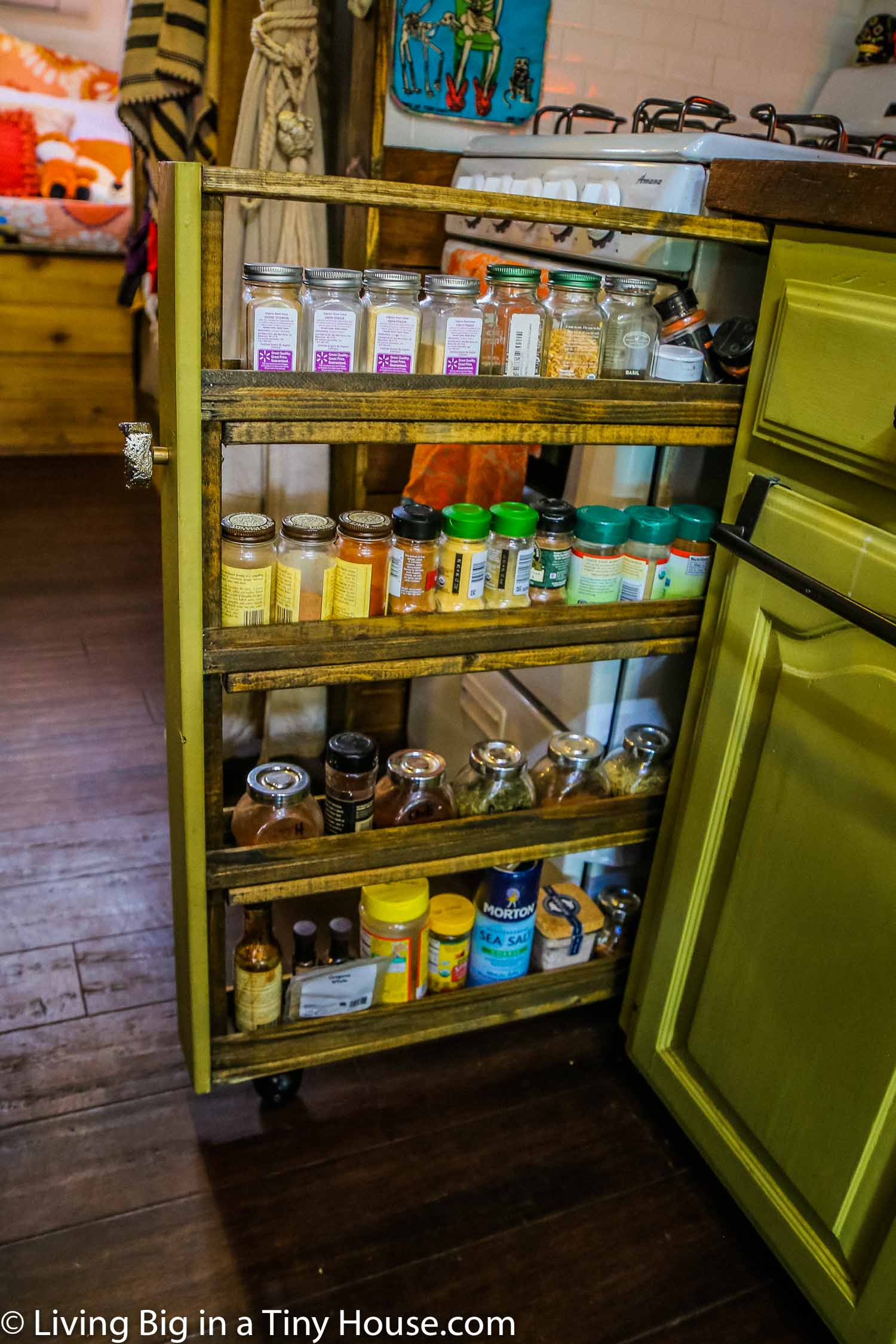 Lots of clever storage has been built into this space also, such as this nifty pull-out spice rack.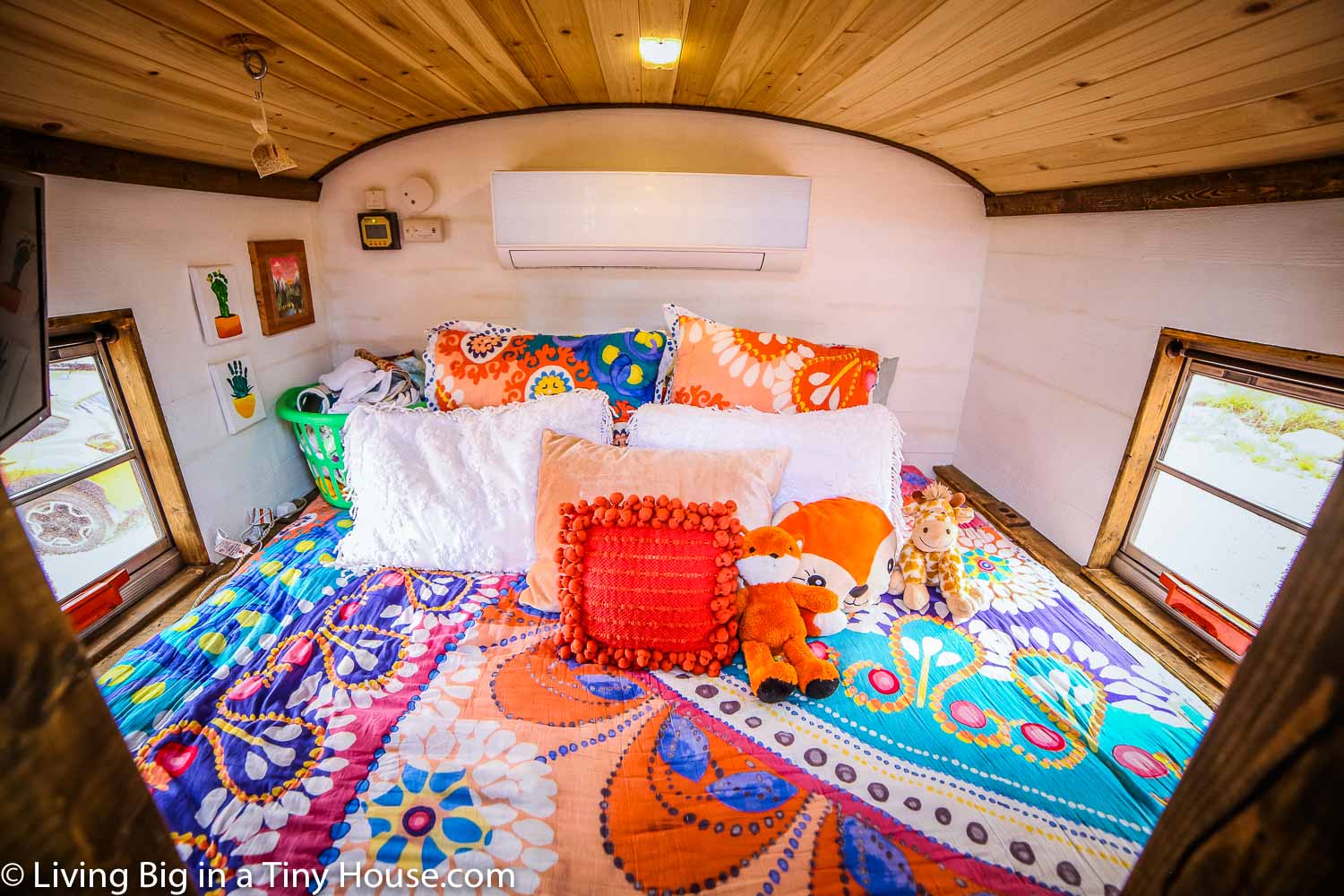 Beyond the kitchen lies the bathroom with separated shower and composting toilet areas, hanging storage space for clothes and even a crate for the family dogs while the bus is in motion. At the rear of the bus, is the families sleeping quarters, with a large and comfortable bed.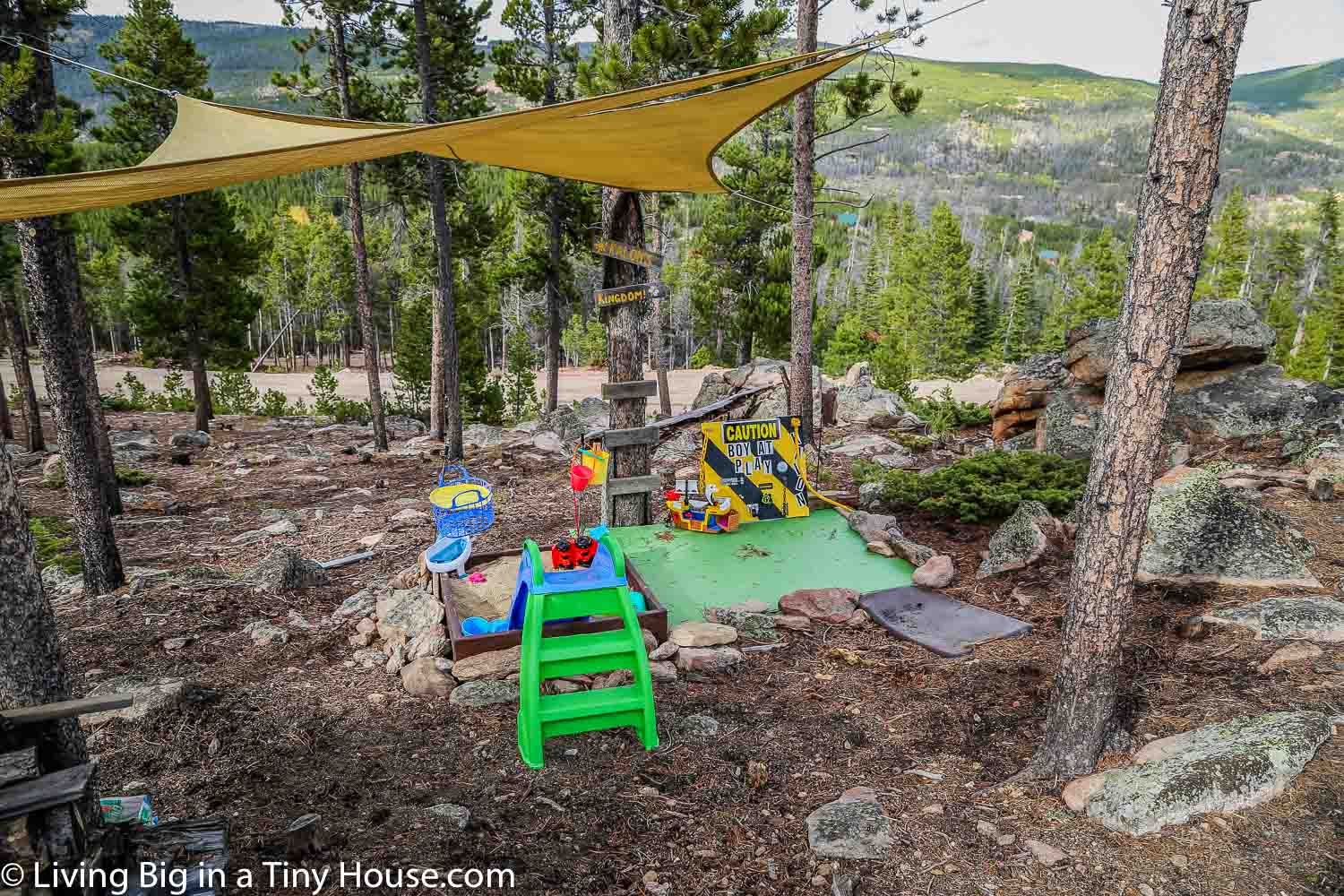 Currently, the bus is parked on the family's incredible land in Colorado with stunning mountain views and lots of room for young Kalon to play. The land has a restriction on motor homes that only allows them to be lived in for 6 months a year on the land but for a family who want to travel and explore the world, this set-up is ideal.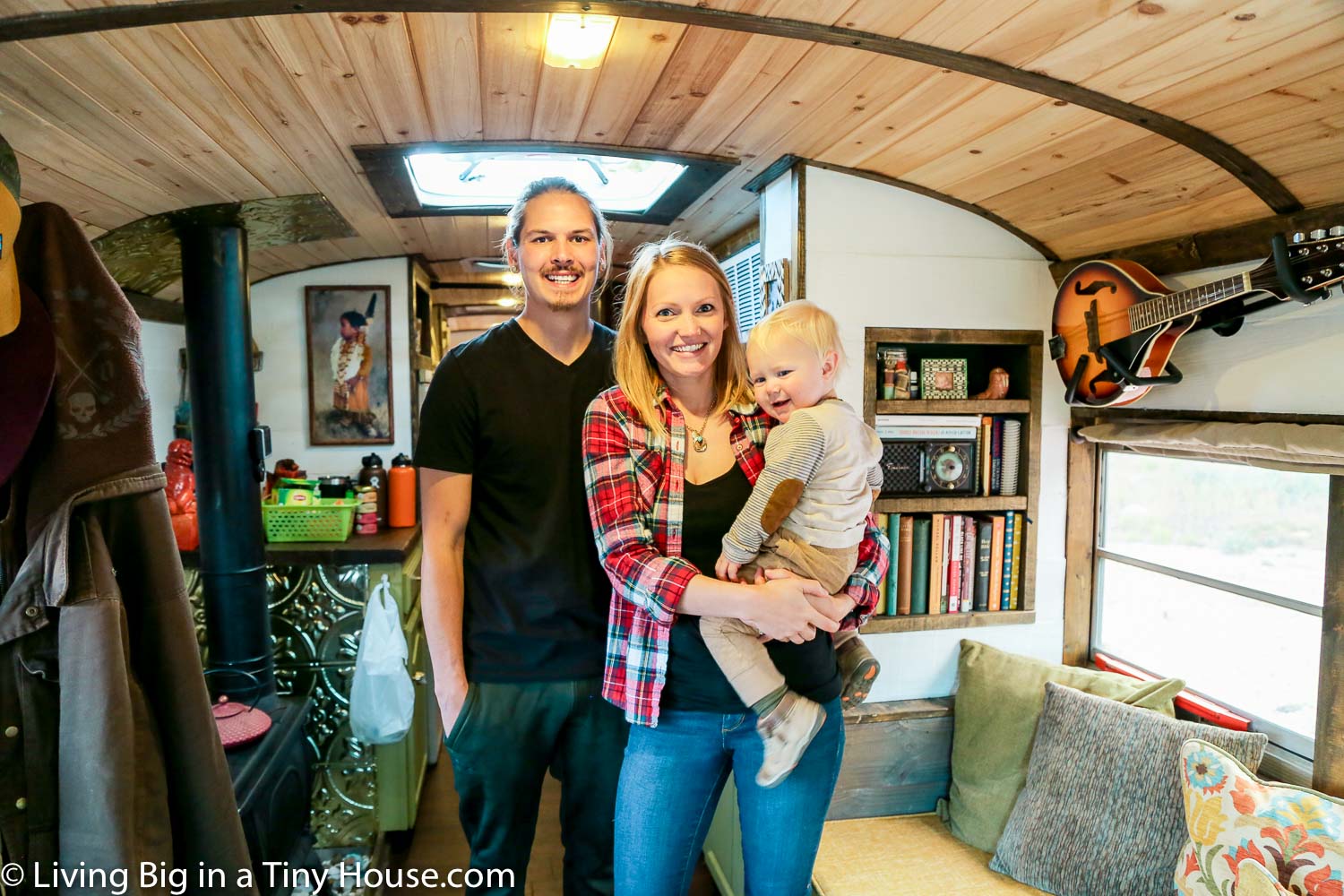 When asked what they love most about bus life, this family will tell you that it's the amount of time they are able to spend together. Living a simpler life has reduced their expenses and enabled the family to concentrate on forming stronger bonds and creating magical memories together through their travels. Be sure to check out the full video tour of their school bus conversion above! You can also follow their adventures on Instagram.