• Tiny House
Woman Builds Super-Spacious Dream Tiny House in New Zealand
When Antje wanted to build her own small dream house but was told that she must construct a home greater that 150 square meters, she started to look for alternatives. After spending some time researching her option on the internet, she decided that a Tiny House on wheels would be perfect for her needs.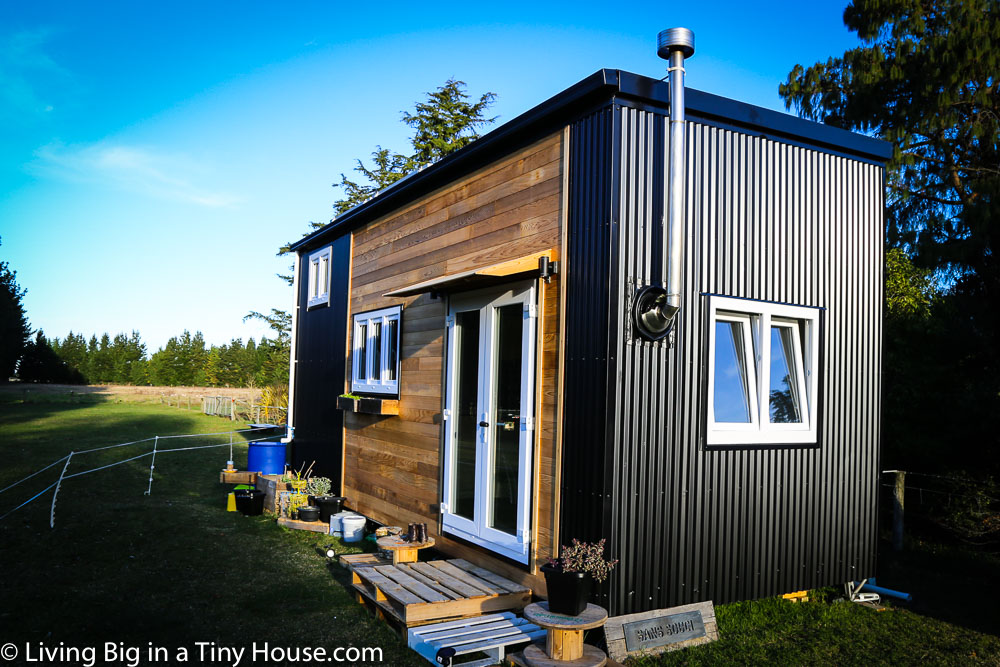 Although tiny when compared to normal homes, by tiny house standards, Antje's dwelling is impressively large and spacious. Measuring 3m (10ft) x 8m (26ft) x 4.2m (14ft) the home is a little bit wider than most Tiny Homes in New Zealand, which are usually under 2.5m (8ft) wide to allow for easier transport on the road. The exterior of this home is clad in a mixture of cedar and colour-steel giving the home a warm, yet modern look.
Inside, the home is wonderfully light and spacious. With a very open-plan design and a definite charm radiating throughout the house. From her sleeping loft Antje has a wonderful view, not only of her own downsized grand design, but also the beautiful country-side surrounding her.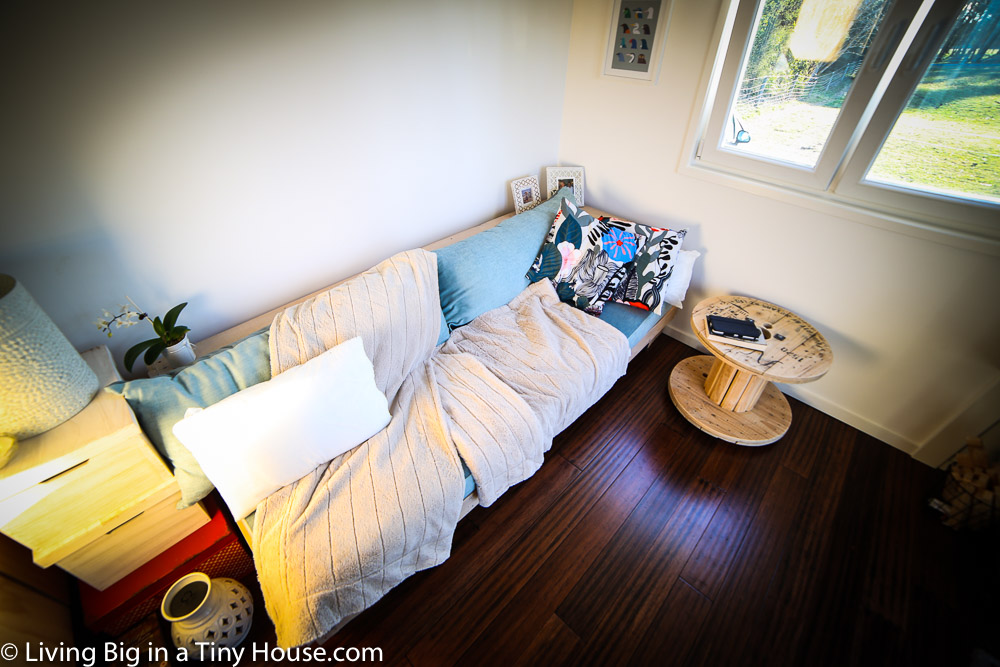 Although Antje worked with a builder to construct the home, her own personal touches can be found all throughout the Tiny House, such as this sofa that she constructed from pallet wood found on the side of the road.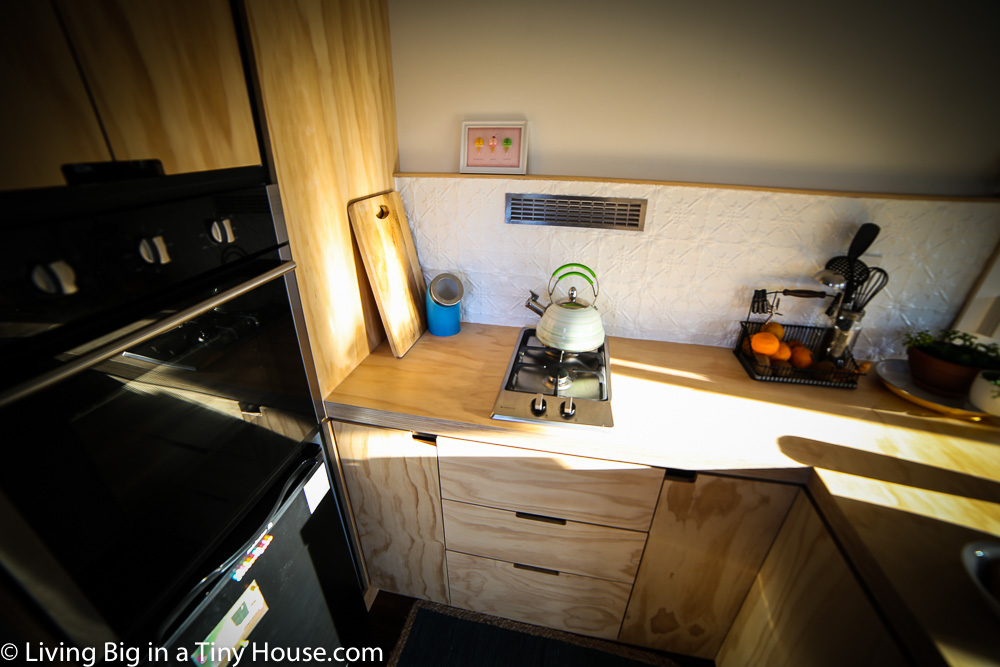 The kitchen design also takes full advantage of the extra width provided by this home and uses full size, residential appliances. Impressively, this off-the-grid home is even able to power a domestic oven using the 6 PV panels which are located on the roof of the home.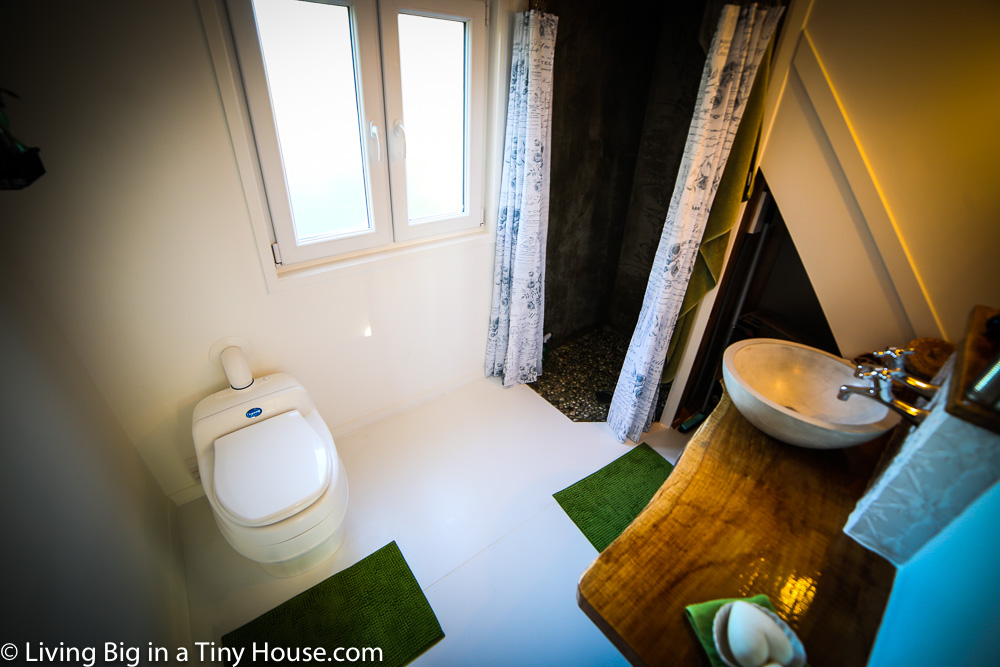 Perhaps one of the most interesting features of this tiny house is the bathroom, which by Tiny House standards is incredibly large, providing more than enough space to even get comfortably dressed. Normally, it would be easy to say that dedicating so much space to a bathroom in a tiny house is wasteful but in this home, it works and the large bathroom does feel in proportion to the rest of the house.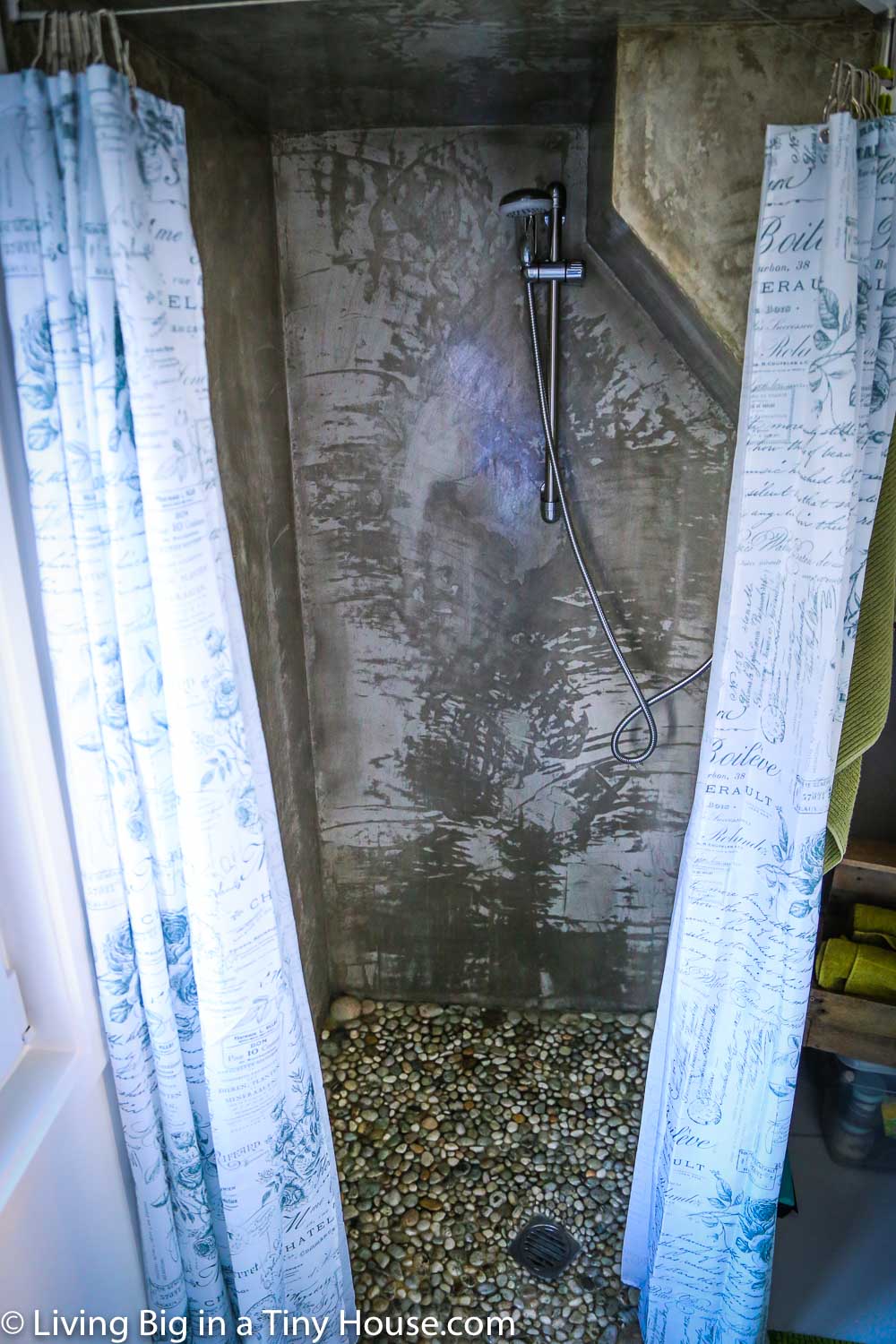 One of the most notable features in the home has to be the concrete-look shower, which is constructed under the stairs which leads into the sleeping loft. This was cleverly constructed from pebbles, waterproofing membrane, paint and sealant to give the desired look, without the weight of a real concrete shower.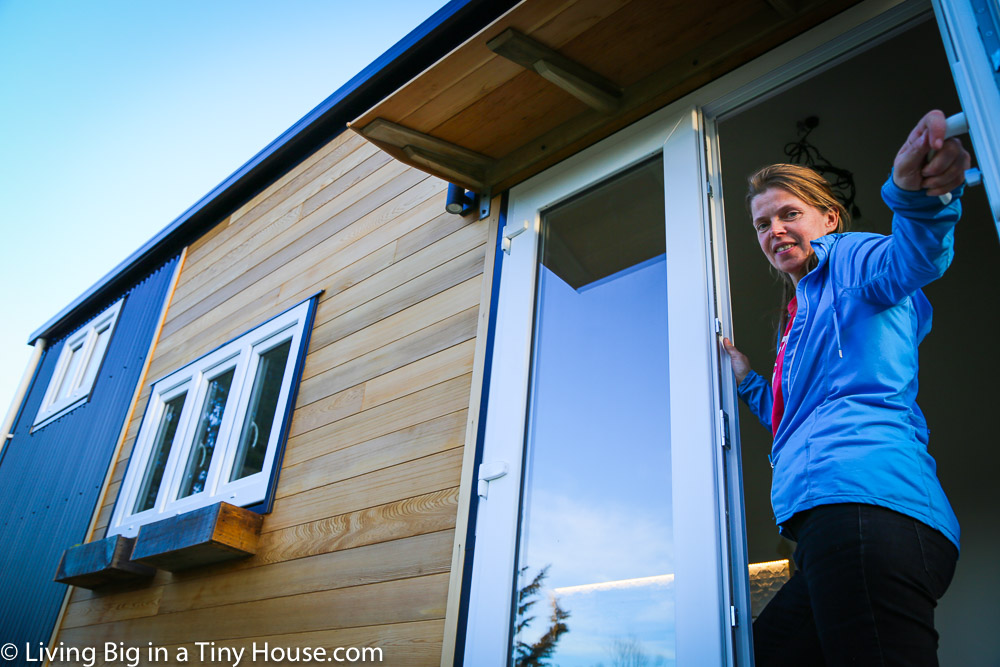 By constructing a house on wheels, Antje has been able to build a beautiful home that is truly her own. The result is a spacious, modern and edgy tiny house which has all the comforts of a larger home. There's certainly no compromise here in terms of space, or design.