• Small House
A Caravan Like No Other – The Incredible Unity Wagon
The Unity Wagon is a vardo style caravan like none you've ever seen before. Built by the incredible Steve Areen, this home on wheels is beautifully constructed and is designed to take full advantage of the spectacular Australian landscape, making it an ideal traveling home on wheels.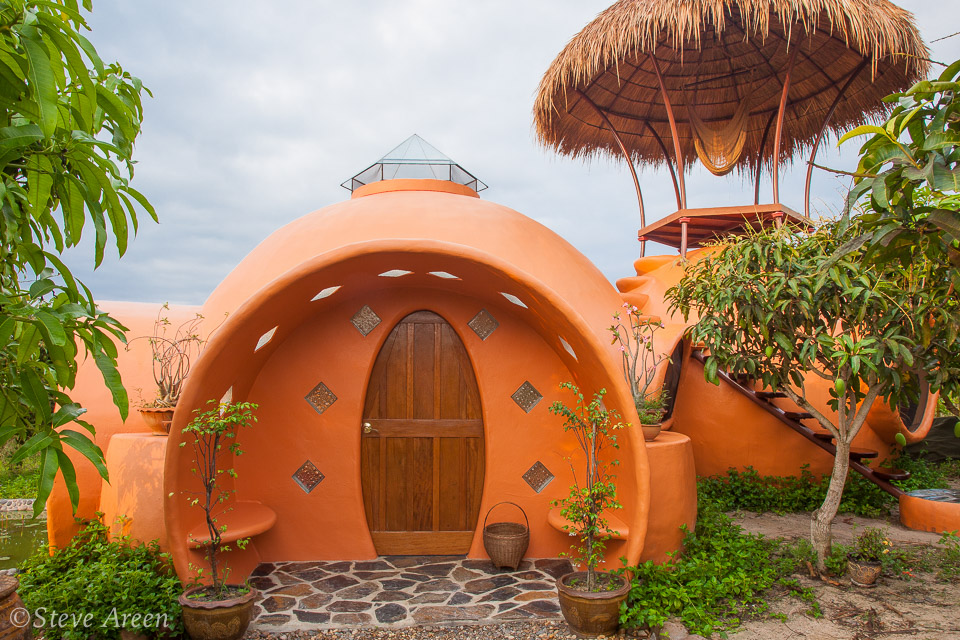 Steve is no stranger to building incredible structures. Earlier, he constructed a spectacular dome home in Thailand, which was actually one of the homes which inspired me to start exploring earth building. Steve's dome home has large, circular feature windows and this theme has been carried into his new caravan project.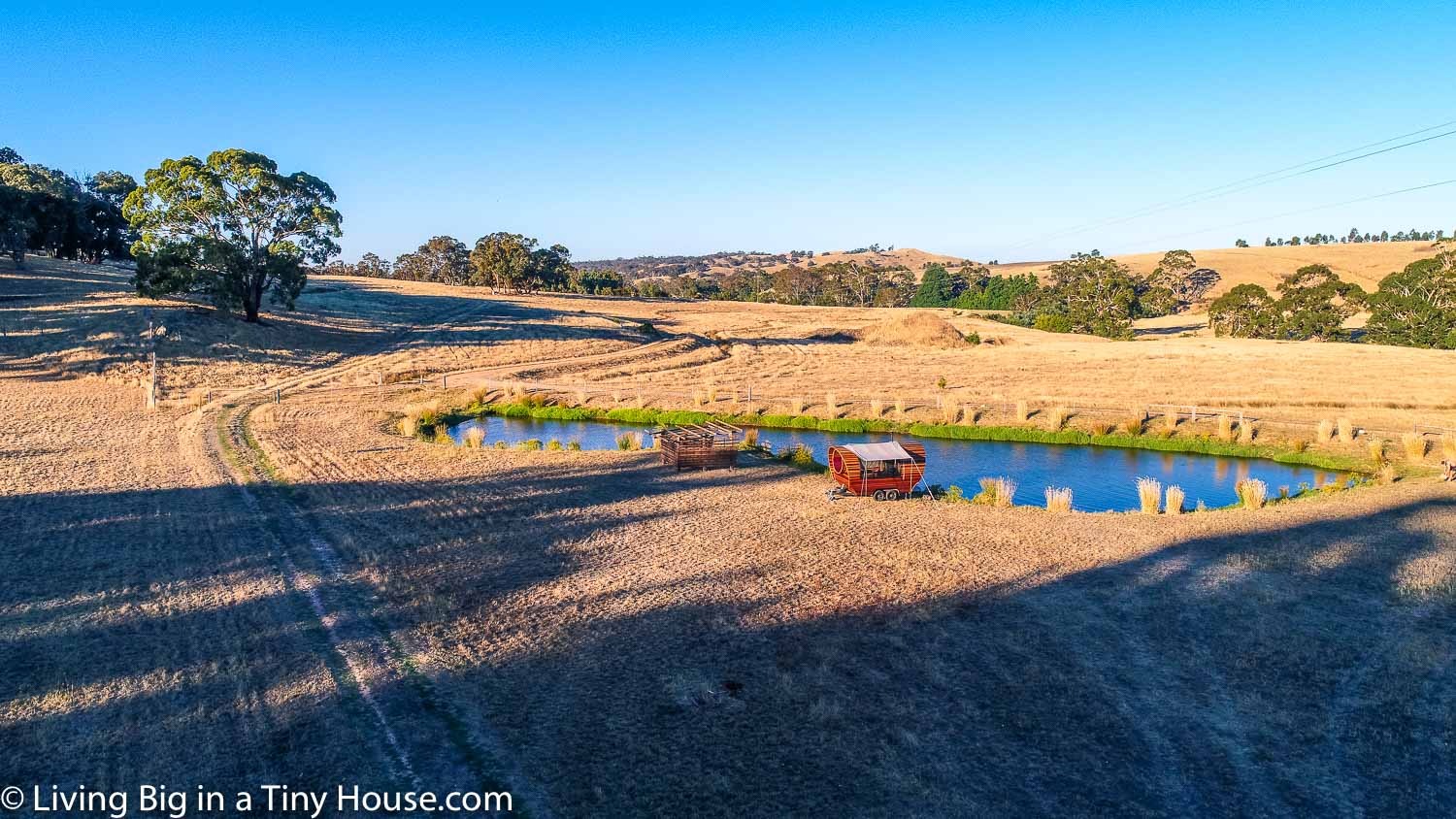 The Unity Wagon is located on Yandoit Farm, a spectacular permaculture property located just outside of Melbourne, Australia. The farm, like so much of Australia, is home to some absolutely breathtaking vistas and the caravan was designed to take full advantage of that with the ability to completely open up to the elements.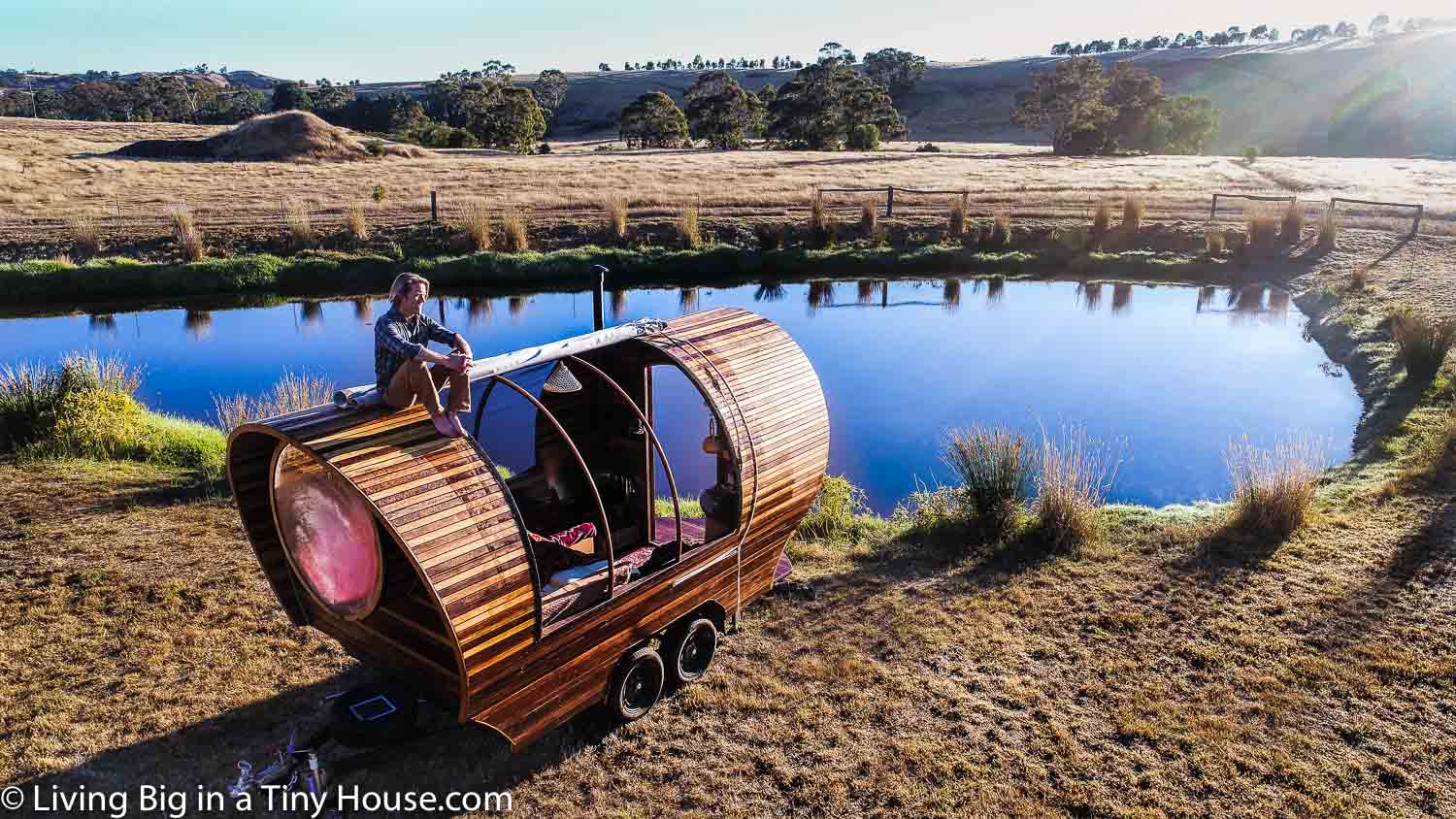 Construction of this home was no easy task. The unusual curvy shape meant hours spent trying to coax the wood into shape onto the welded steel frame. The end result though is nothing short of incredible.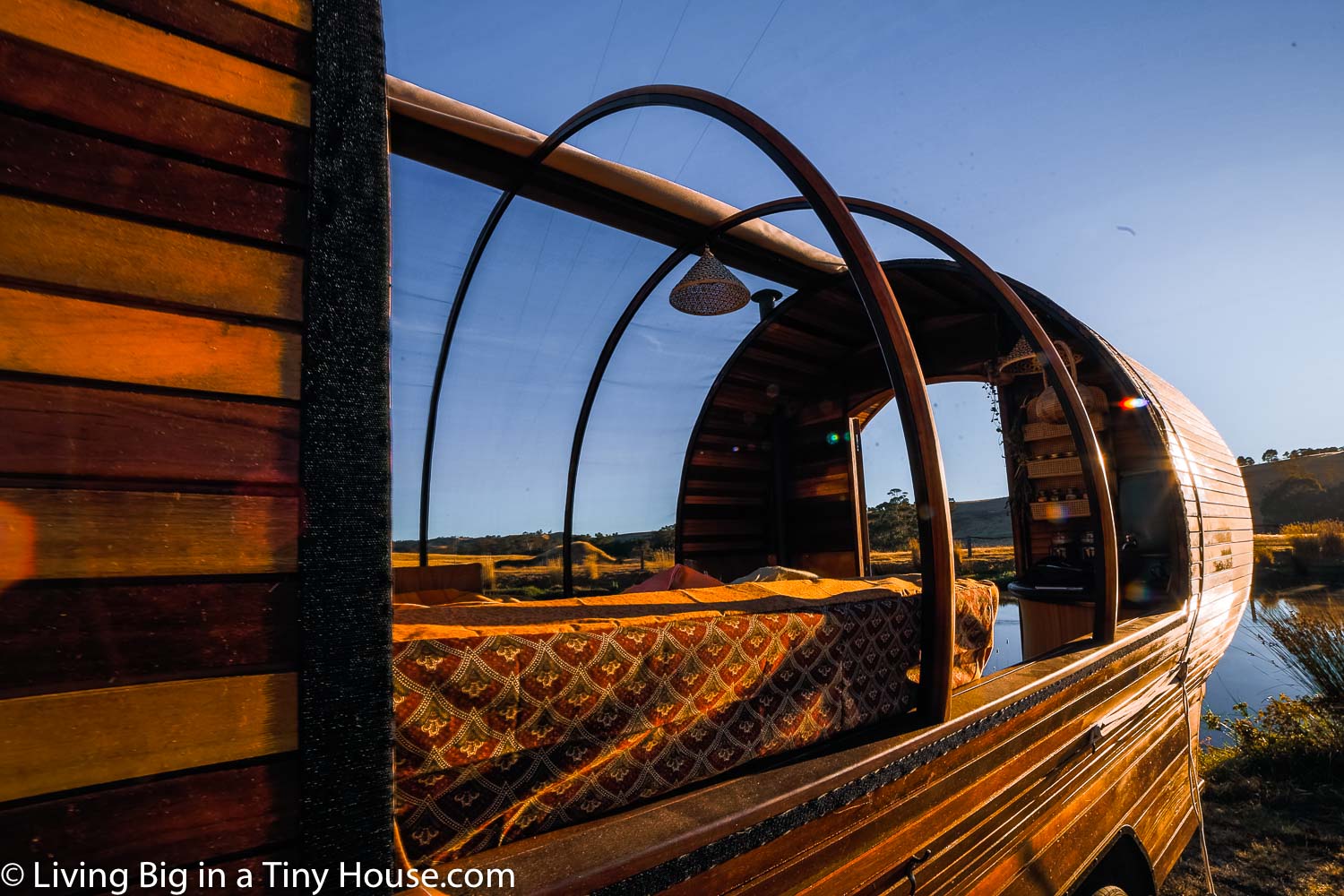 The caravan is deigned to be opened up to the elements, and when the canvas sides are rolled up you get unobstructed views of the surrounding farm as well as the sky. Of course, being Australia, protection from insects (especially flies and mosquitos) was very important and so an insect screen is fitted to prevent and little critters from being able to enter the home.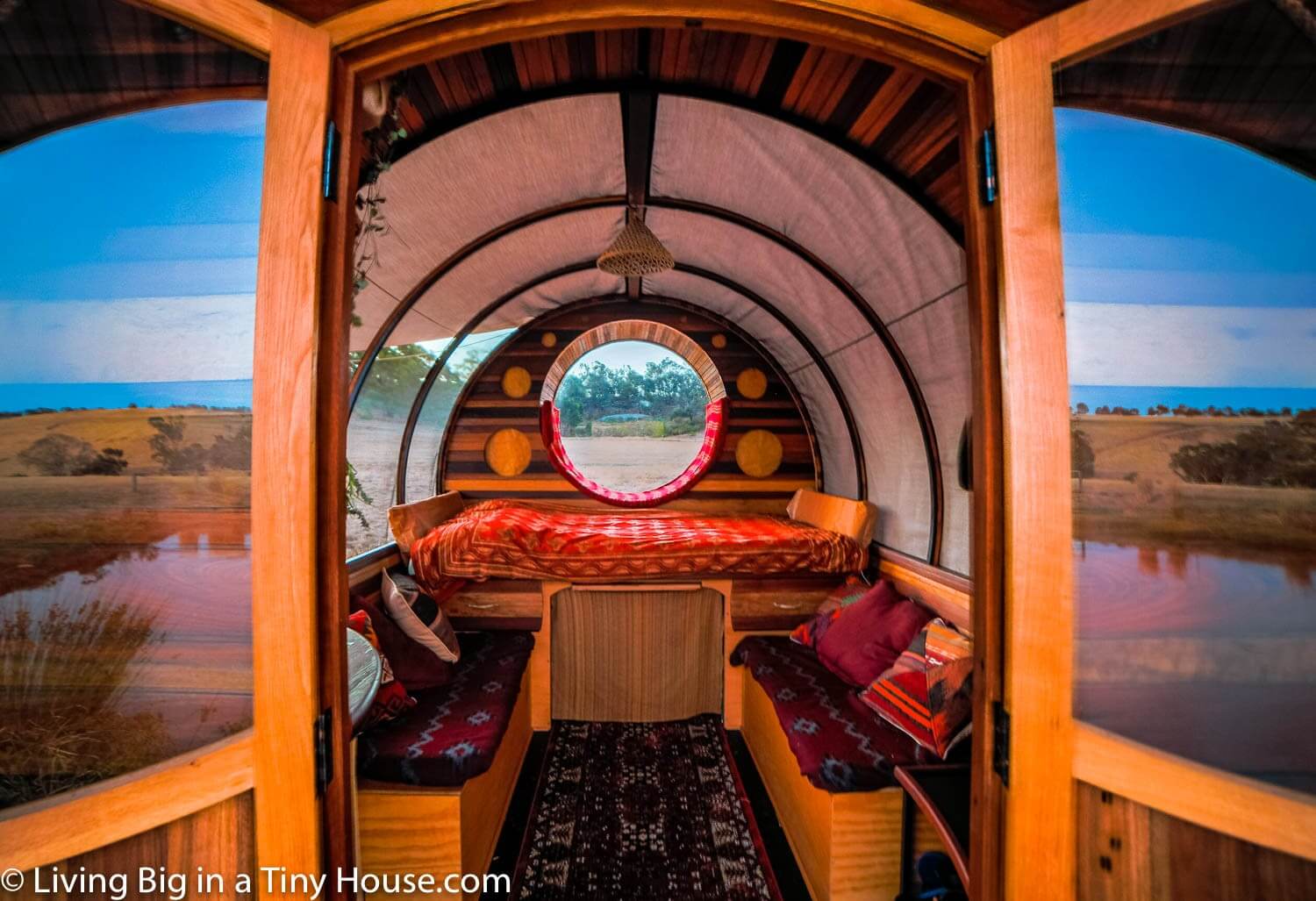 Once inside, the Unity Wagon truly springs to life. The home is constructed on a relatively small trailer of only 5 x 10 ft (1.5 x 3m) which means usable space was very limited. The area was increased several feet in both directions thanks to the curvy shape of the caravan but in order to make the space really functional Steve has incorporated some very clever design ideas.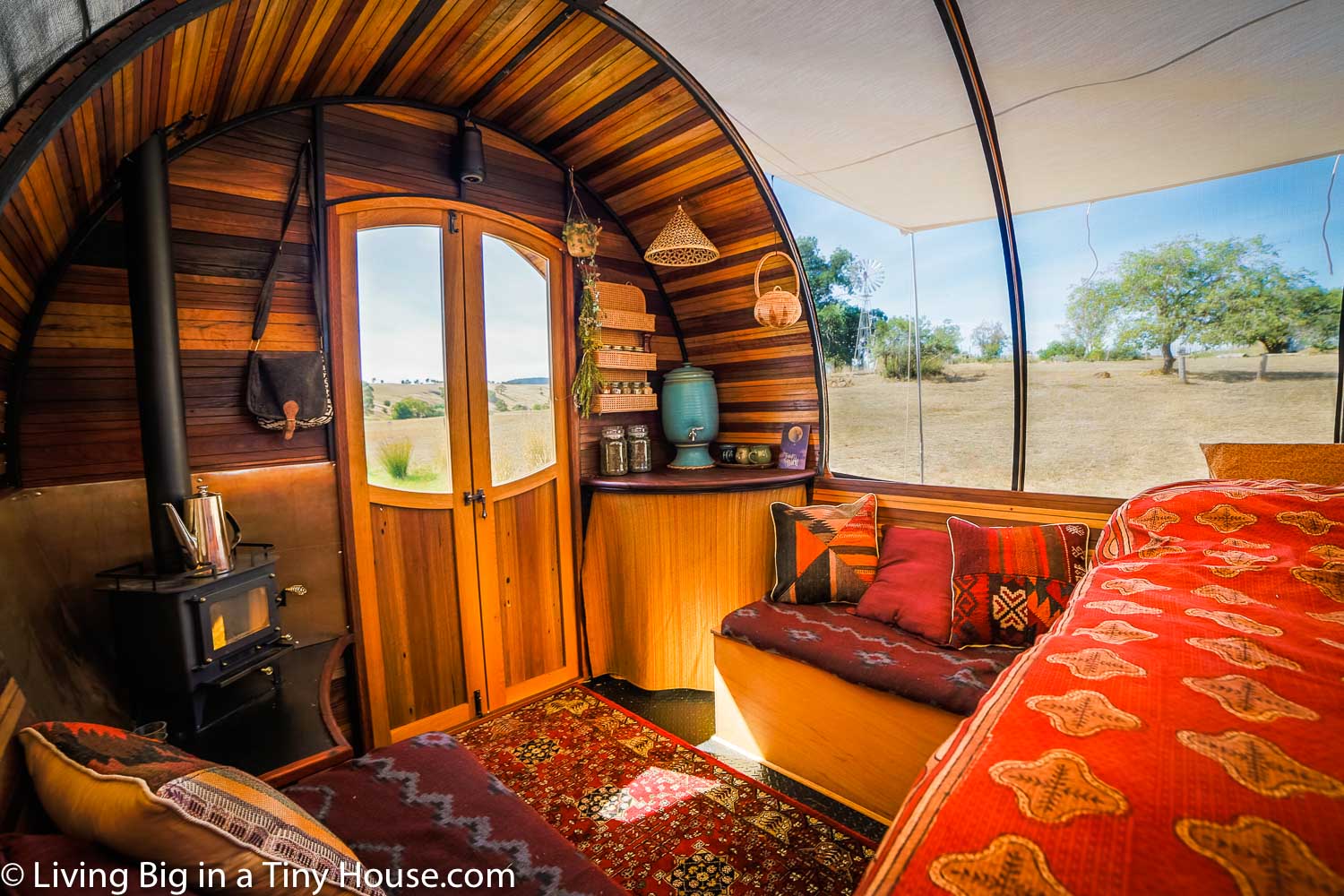 The wagon has been designed to be open and multi-functional, with a fireplace on one side, the kitchenette on the other and on both sides a couch which is large enough to sit 3 people. From the bed, a table pulls out giving Steve the ability to entertain friends and even host dinner parties in his home. There is no toilet and shower in this home, instead there are composting toilets and outdoor showers located on the farm.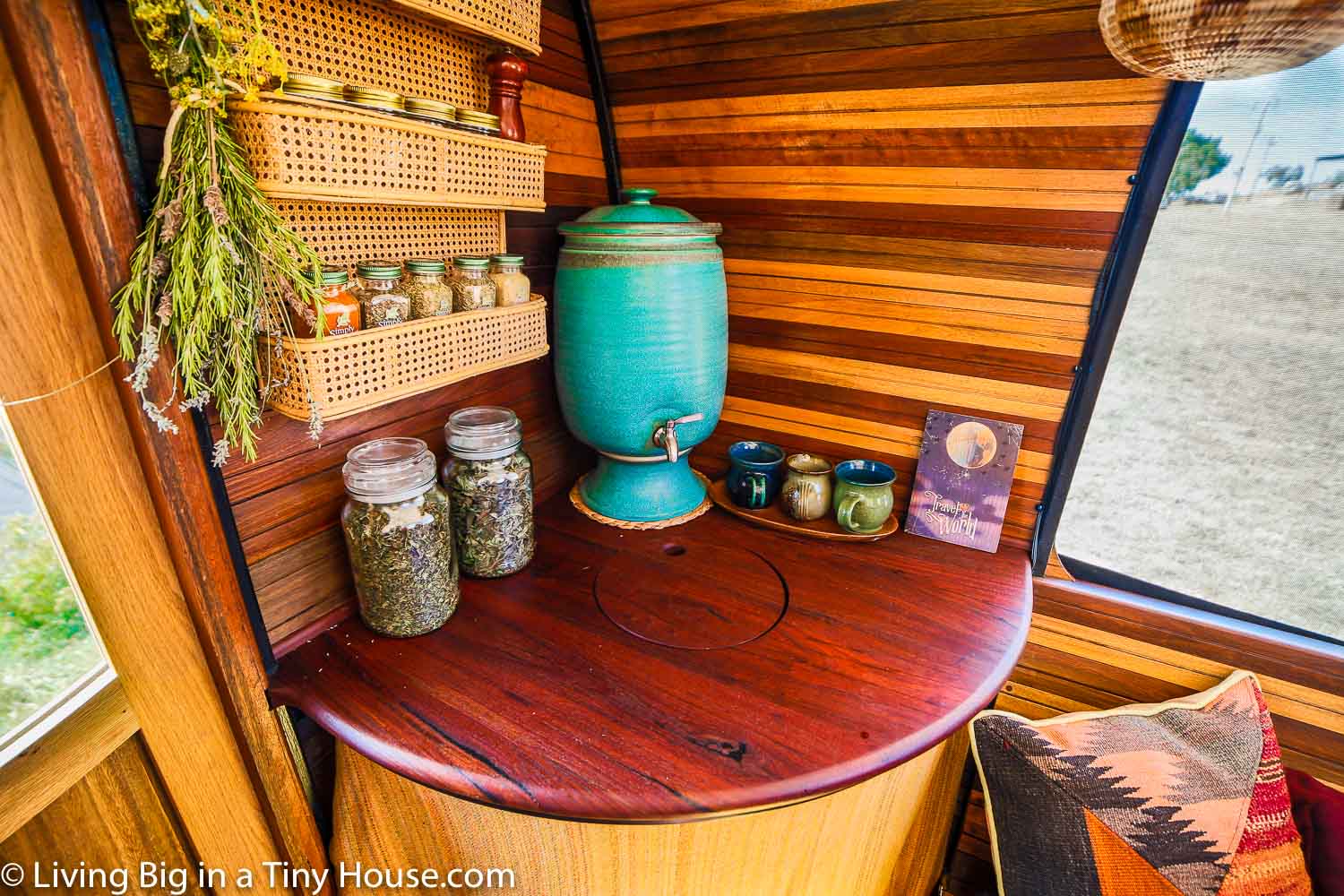 The kitchen area is compact and doesn't offer a lot of room for food preparation. Still, between this space and the pull-out table, there is ample area to cook simple meals. Cooking can be done on the homes fireplace and there is also room for a small gas cooker to be used.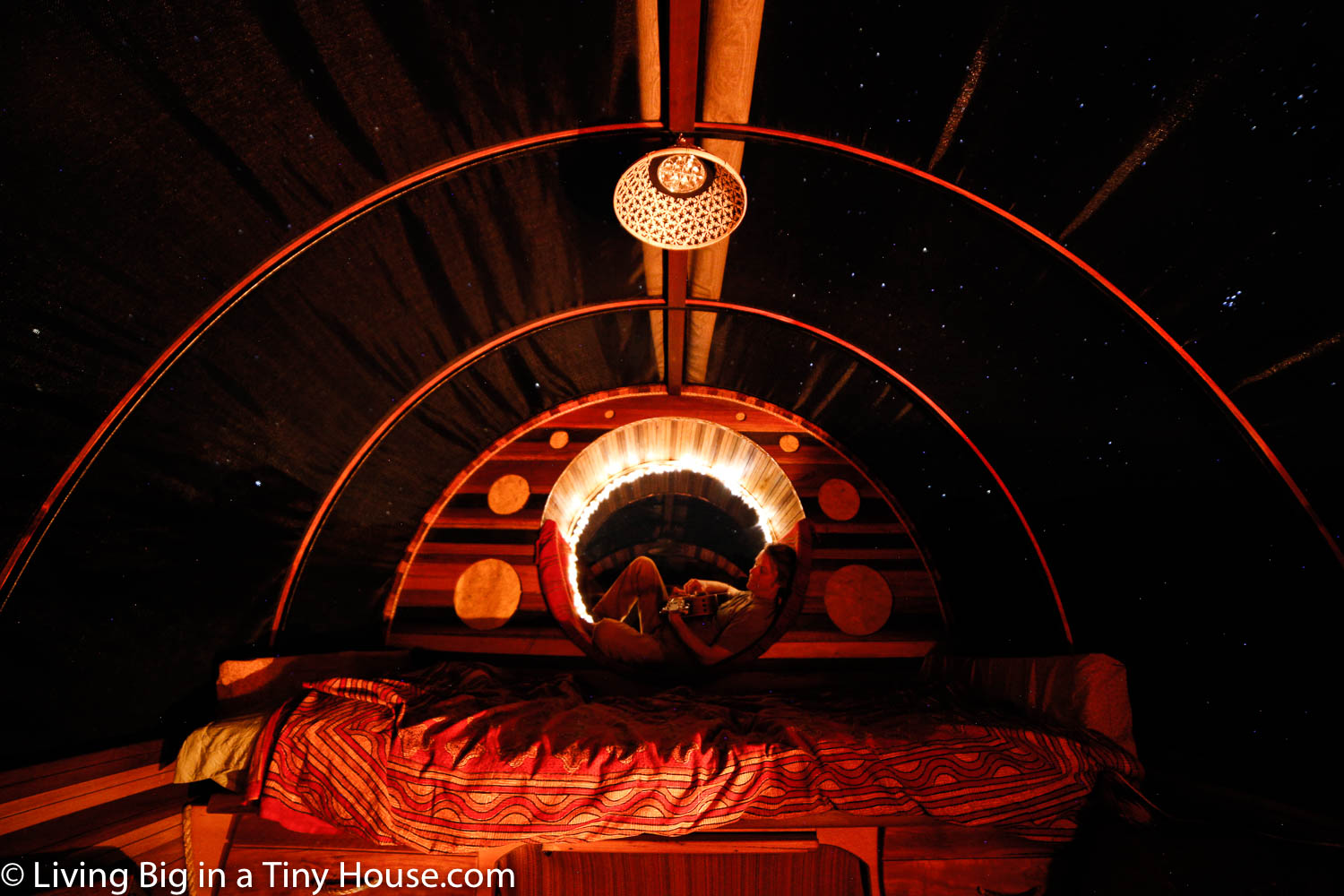 The bed design is incredibly clever. During the day it is the size of a single bed but at night can be extended to a double when required. Steve calls it his optimistically expanding bed.  On a clear night, there is nothing like being able to lie in bed with panoramic views of the night sky. When the wagon's canvas is fully rolled up, sleeping here in this home feels like sleeping outside but with the protection of the large insect nets. Above the bed, the circular window has been built as a seat where you can relax and watch the world go by.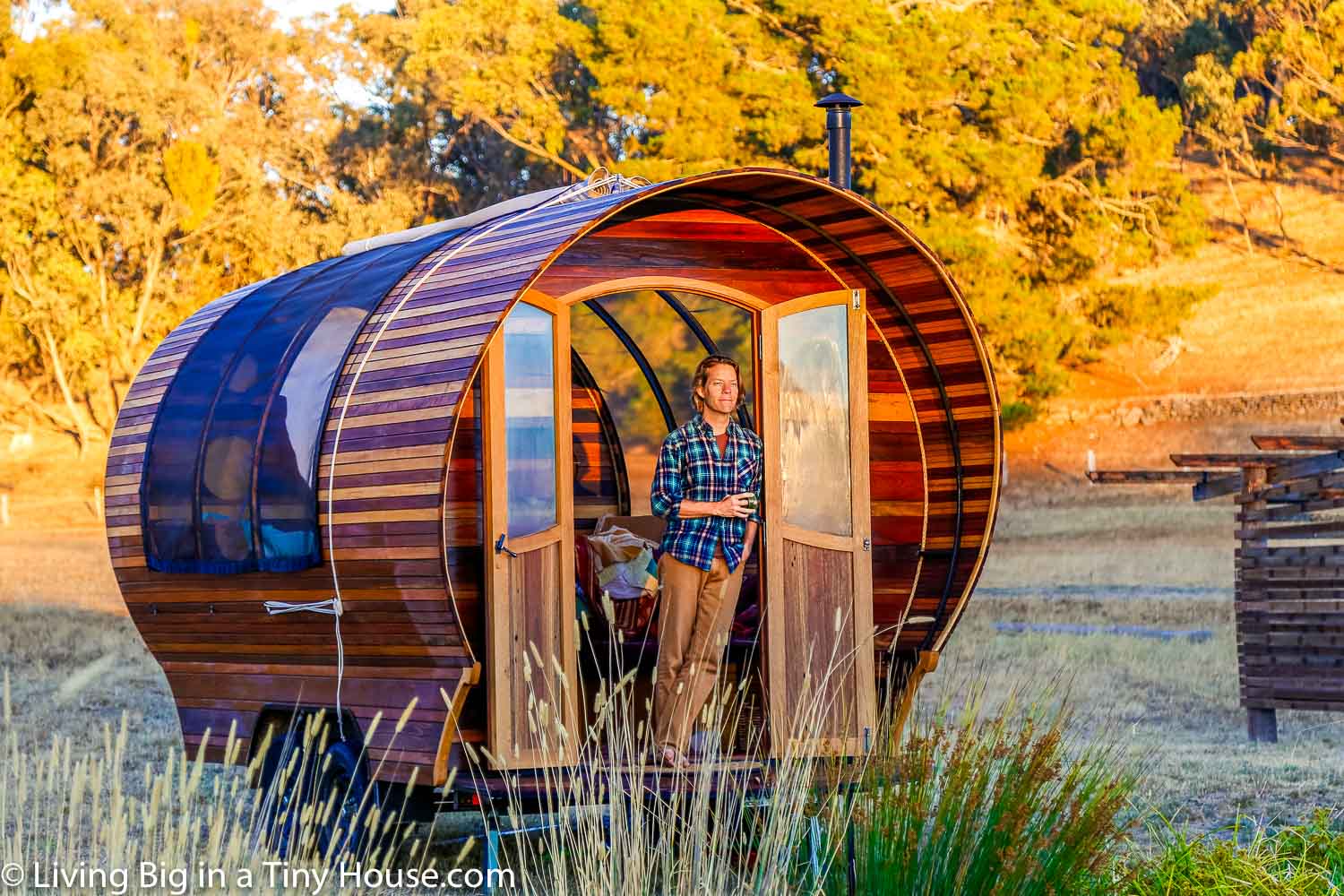 Steve lives most of the year in America, but loves to be able to spend time here at his friend's farm and so building himself a home away from home here was important to him. Yandoit Farm is a very special place which uses the principles of permaculture to regenerate the land.  Steve hopes that when he is outside of Australia, his caravan can be used as a farm stay to help provide additional accomodation and also generate some revenue to help the good work being done on the property.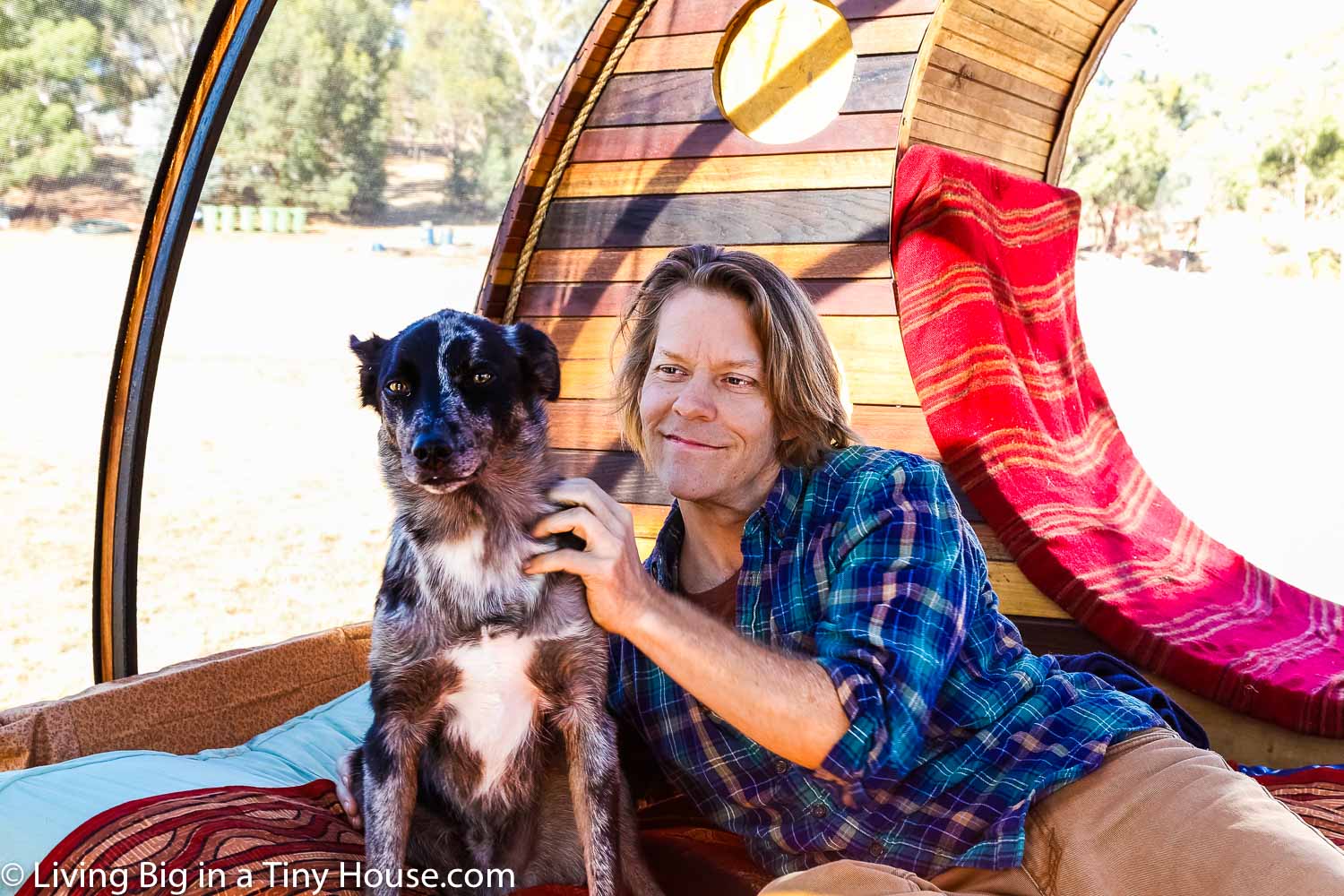 Beyond being a talented builder, Steve is an artist. He pours his creativity into his homes and constructs things that are cleverly designed while also having an indisputable artistic beauty to them. To find out more about his inspirational work (including other ventures in photography and music) you can visit Steve's website.