• Off The Grid
School Bus Converted Into Stunning Off-Grid Home and Mobile Business
This young family have taken an old school bus and converted it into a spectacular, 0ff-the-grid tiny house which also operates as a mobile photography studio. Mike and Liz together with their 9 year old son Bryce are traveling North America in their incredible home on wheels while also running a successful wedding photography business (Finny Hill Photography) which allows them to sustain their travels.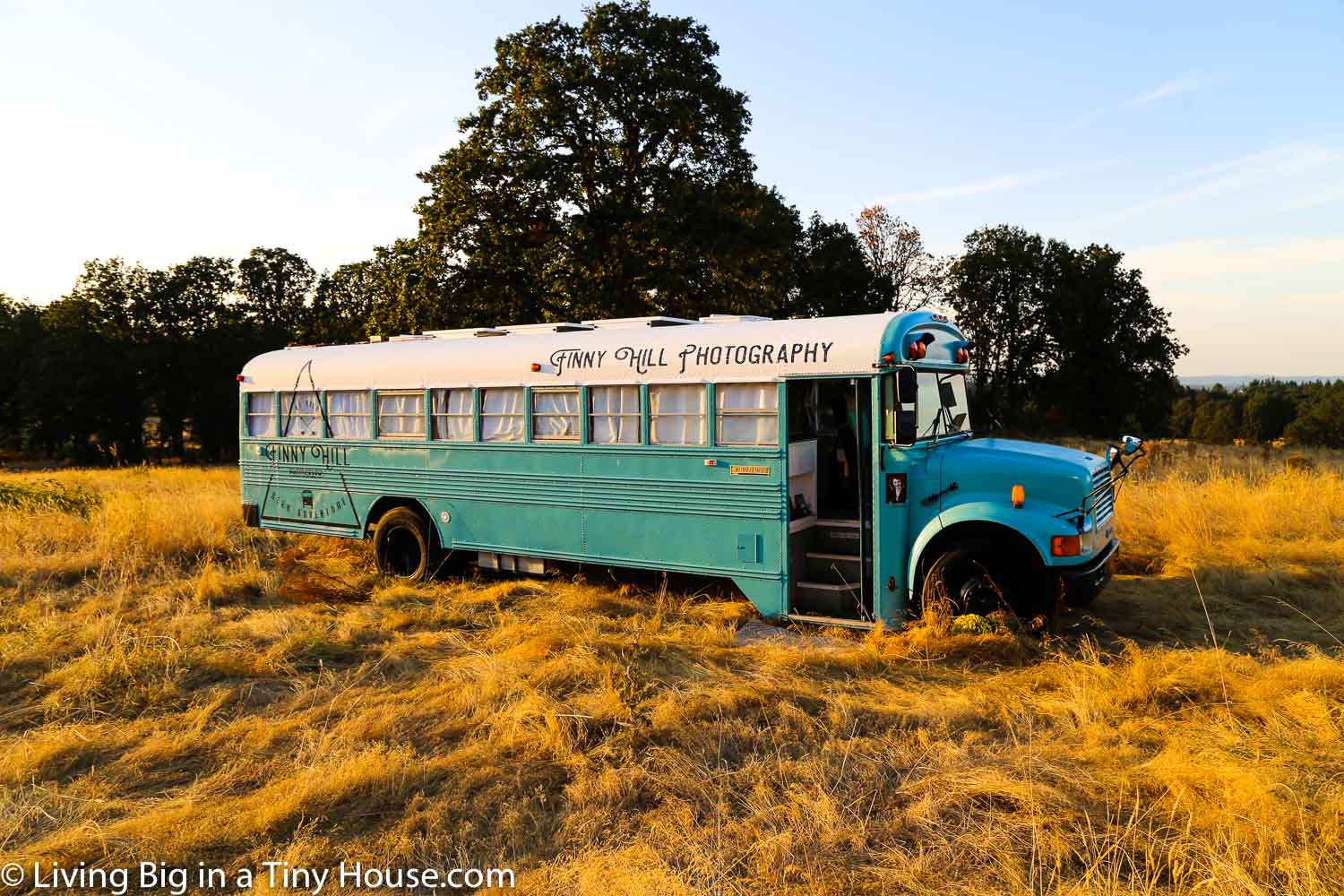 The old blue bird bus is completely charming from the exterior. The trio have sign written the name of their business on the bus turning it not only into a home on wheels and mobile business, but also an eye-catching traveling billboard for their  company helping them to generate work even while driving down the road.
Inside, the bus quickly turns into a welcoming and functional home, with a large kitchen space, comfortable lounge / dining area and the toilet and sleeping area towards the rear of the bus.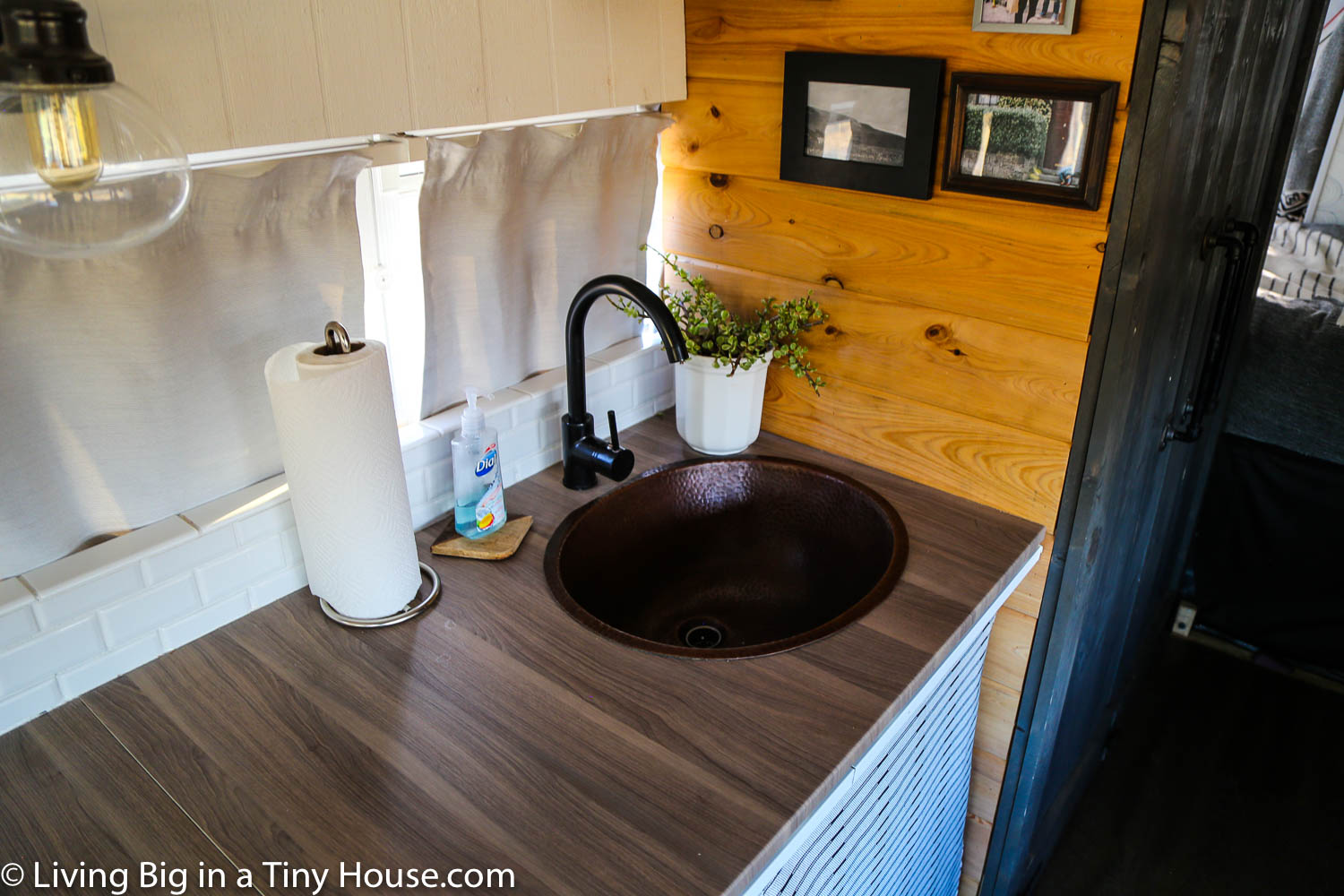 The kitchen space has been kept minimal and simple, as the family don't do a huge amount of cooking in the bus. Much of the meals are prepared on an open fire or BBQ outside the bus. Still, for when the family do wish to prepare meals in the skoolie they have a good amount of bench space to work with.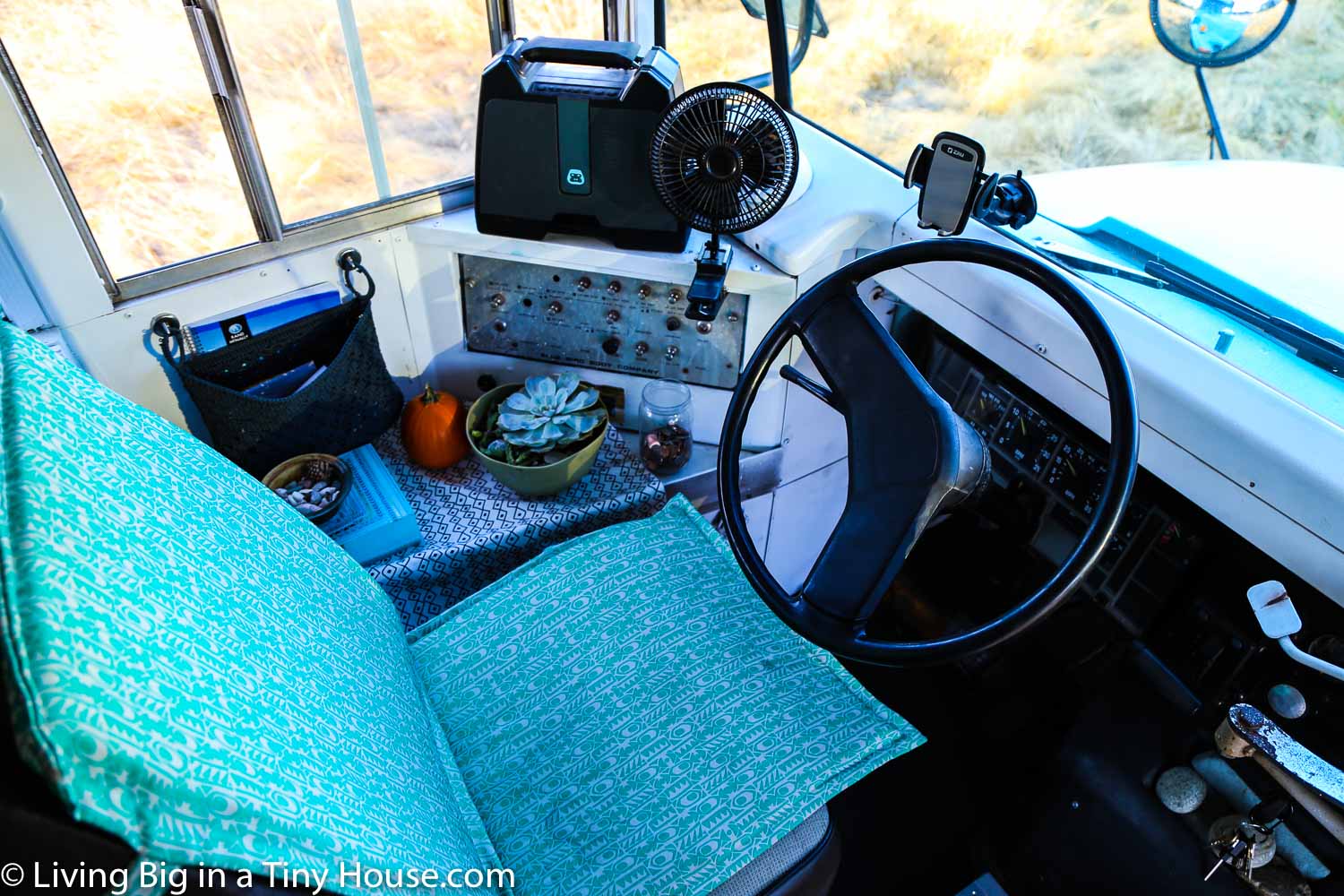 Up front, the drivers area serves as a reminder that this home is on wheels and ready to seek out adventure!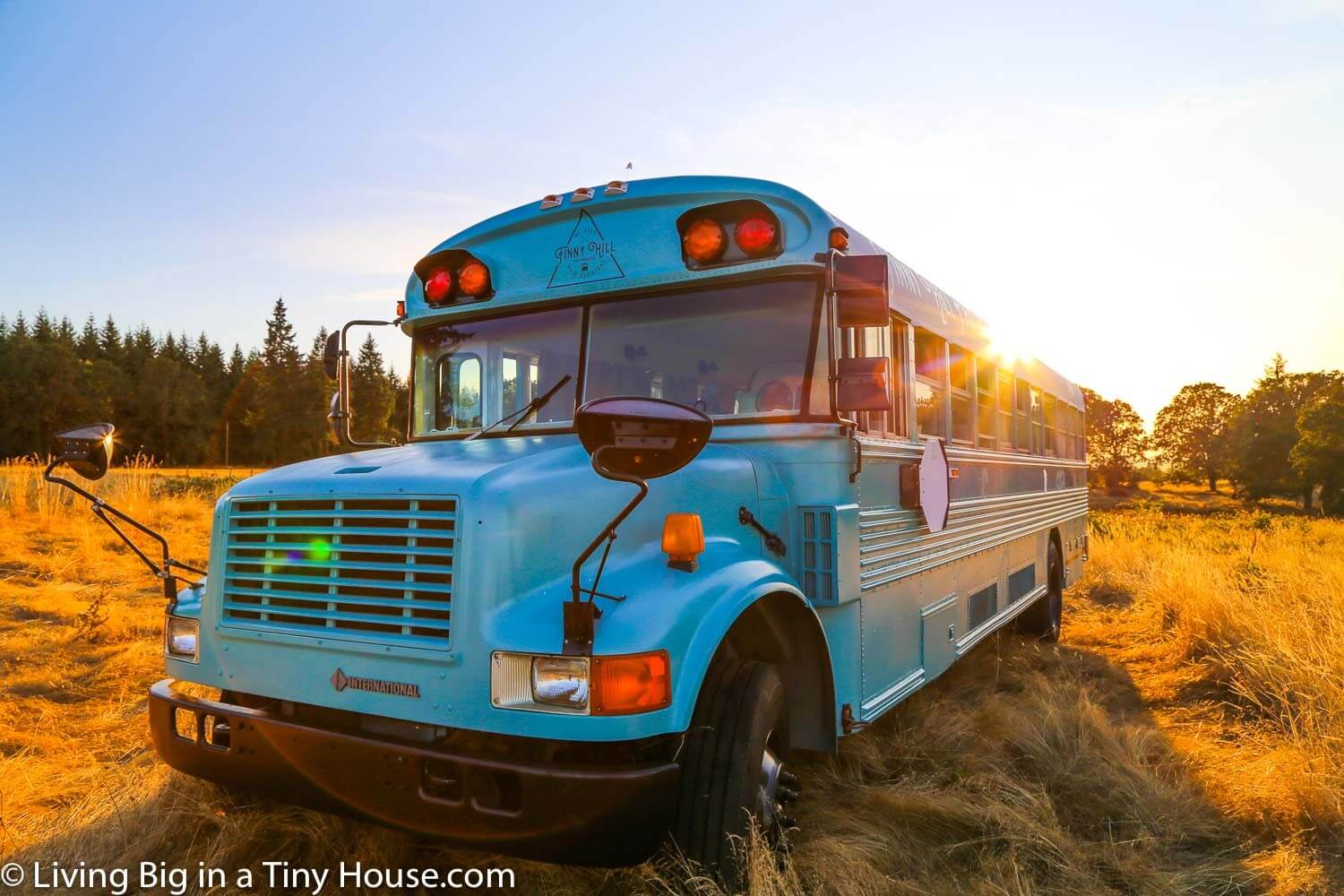 This home on wheels has water tanks, solar power and is completely ready for off-the-grid adventures, allowing the family to travel for prolonged periods of time without the need for hook-ups.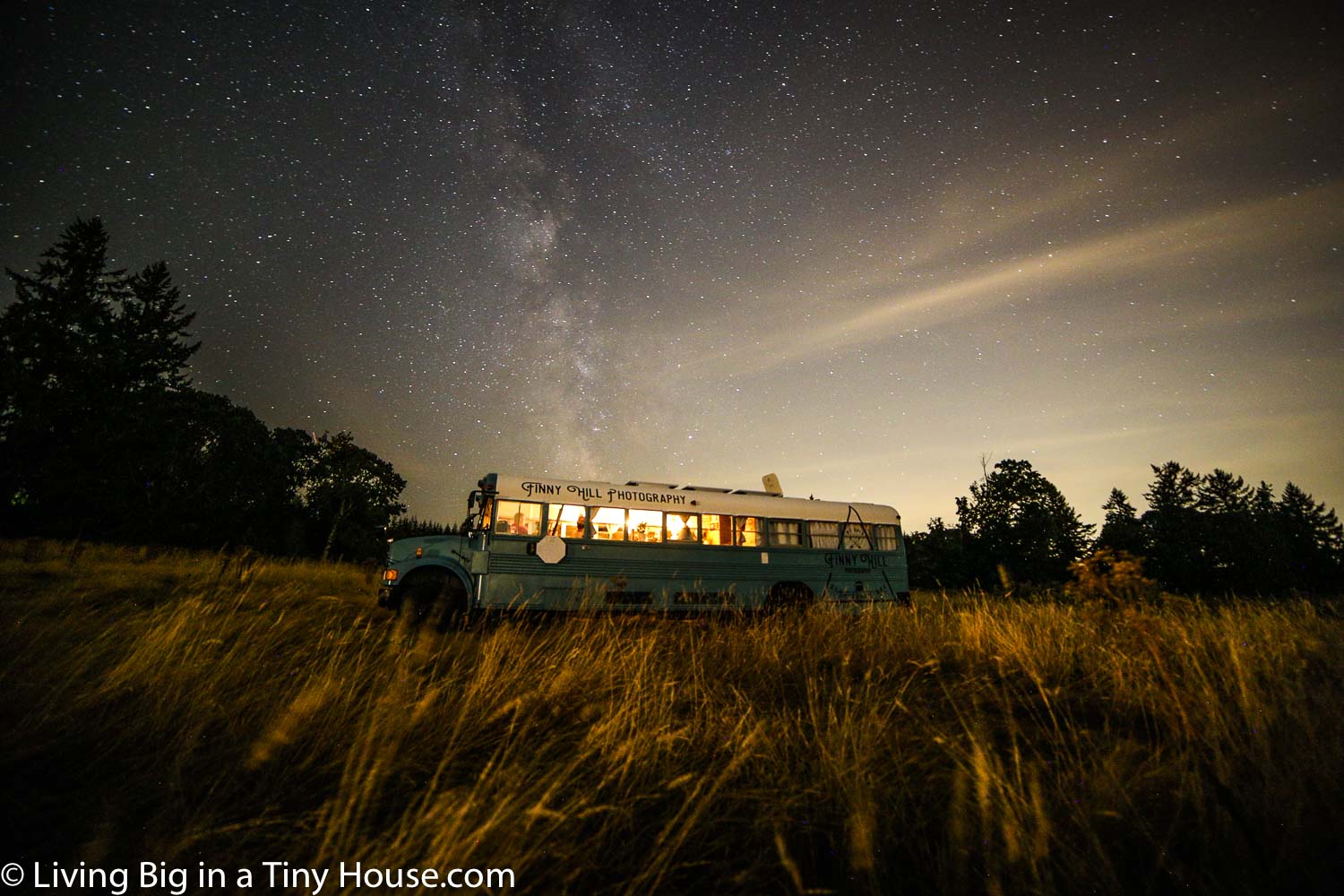 For this dynamic young family, life in the skoolie is all about connection, travel and adventure. It's about coming together as a family to share experiences and live life to the fullest. The tiny house on wheels allows the trio to explore North America and live a life that most only dream of.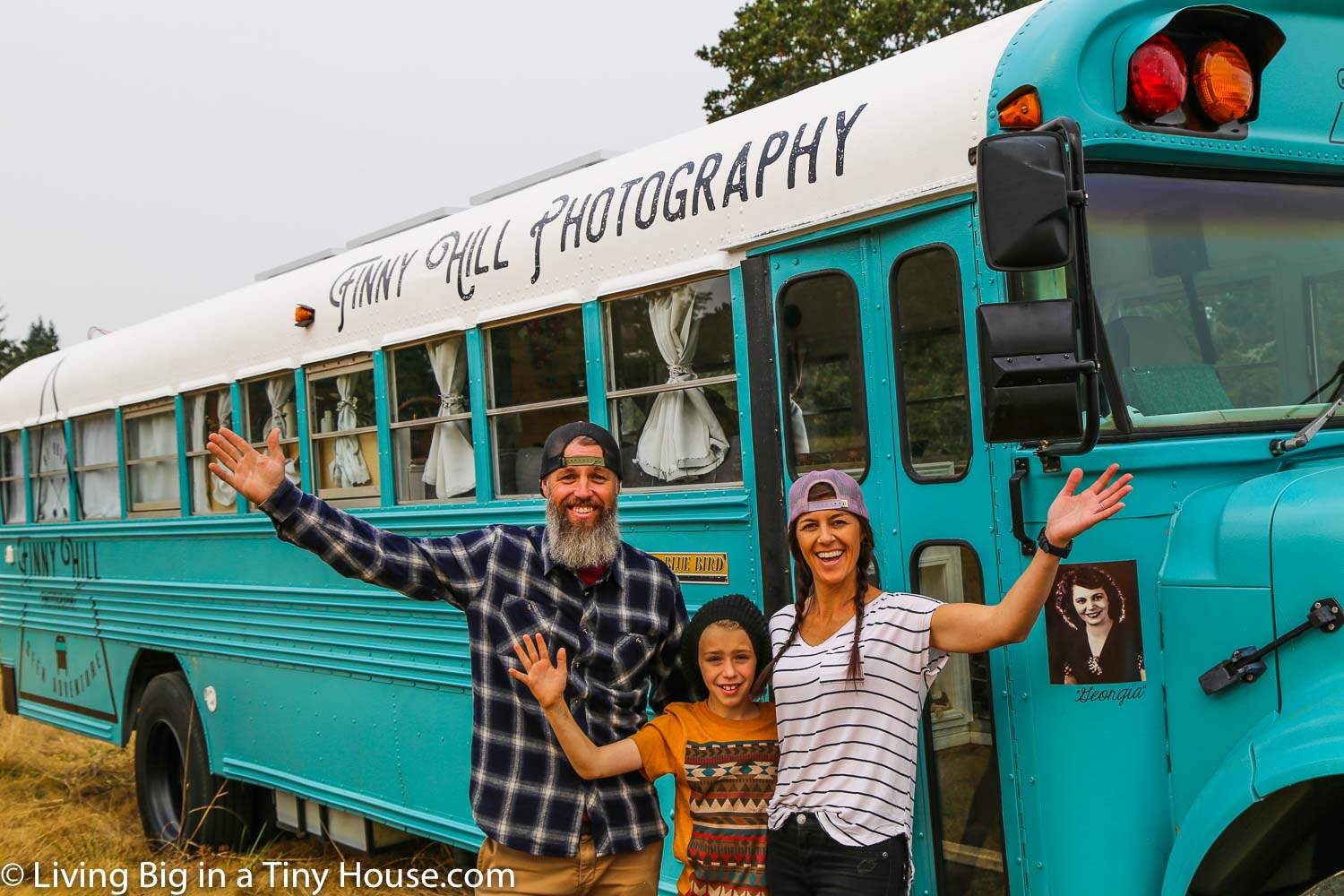 The conversion of the school bus was documented on the family's YouTube channel, and they also share their adventures on Instagram. Be sure to check out the full video tour above to see all the features of this amazing school bus conversion and discover what life on the road is like for this inspiring family.