• Off The Grid
Old Railway Carriage Converted Into Stunning Off-Grid Home
When Mandy saw the two railway carriages which sat rotting away on a property she was looking to purchase it was love at first sight. Despite their derelict state she saw their potential to be transformed into an incredible home. After 8 years of part time renovation work, the carriages have now been lovingly transformed into a wonderful, off the grid, small house which overlooks the big sky country of the Central Otago region of New Zealand.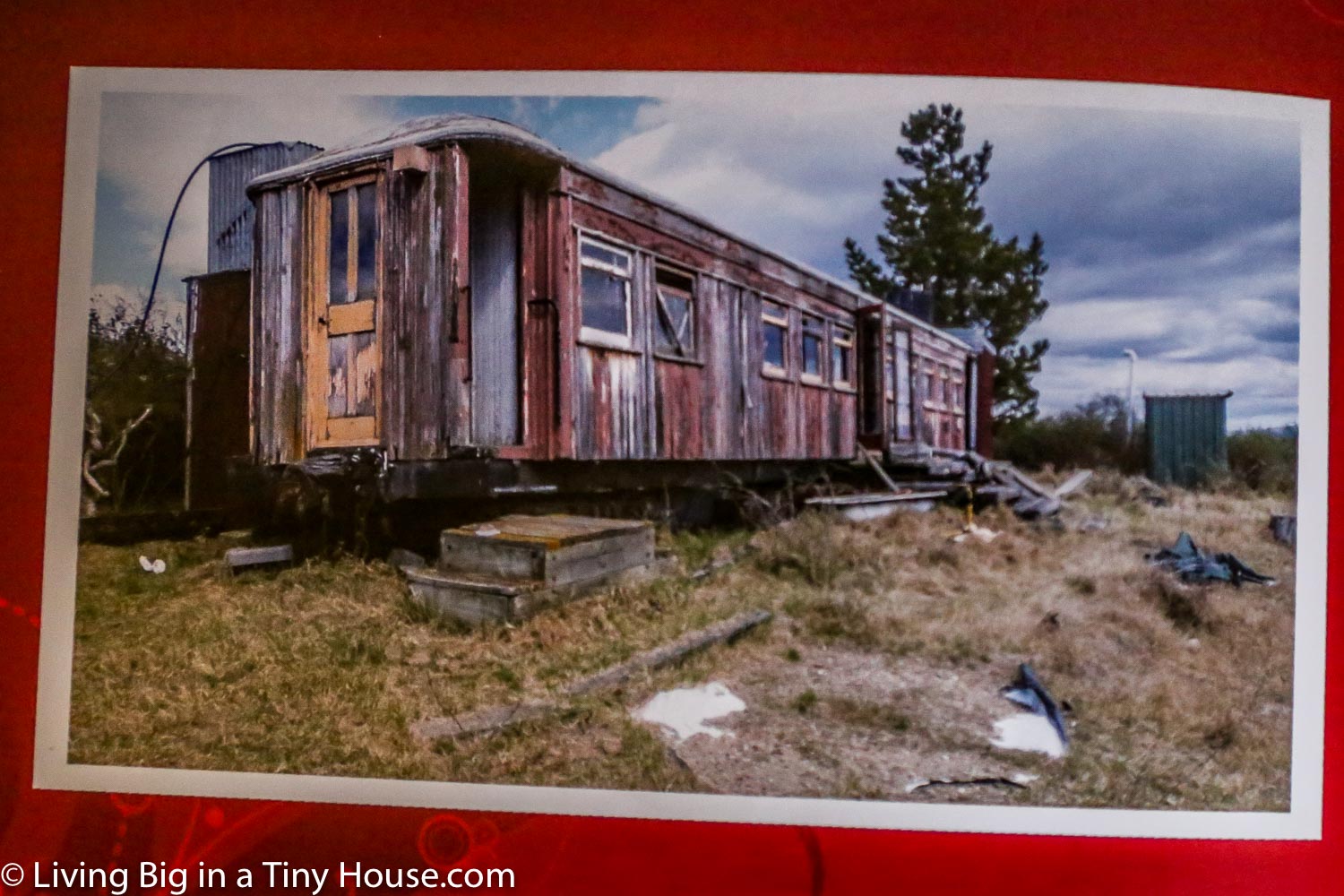 To say that the carriages were run down is a gross understatement. For many years they had been left, unloved and unattended in the middle of the paddock. By the time the carriages came into Mandy's possession, they were broken, leaking, full of mould, old junk, spiders and even an unfortunate collection of dead birds. Not afraid of hard work, Mandy got stuck into clearing out the trailers and began the tremendous task of their restoration and transformation into a stunning small home.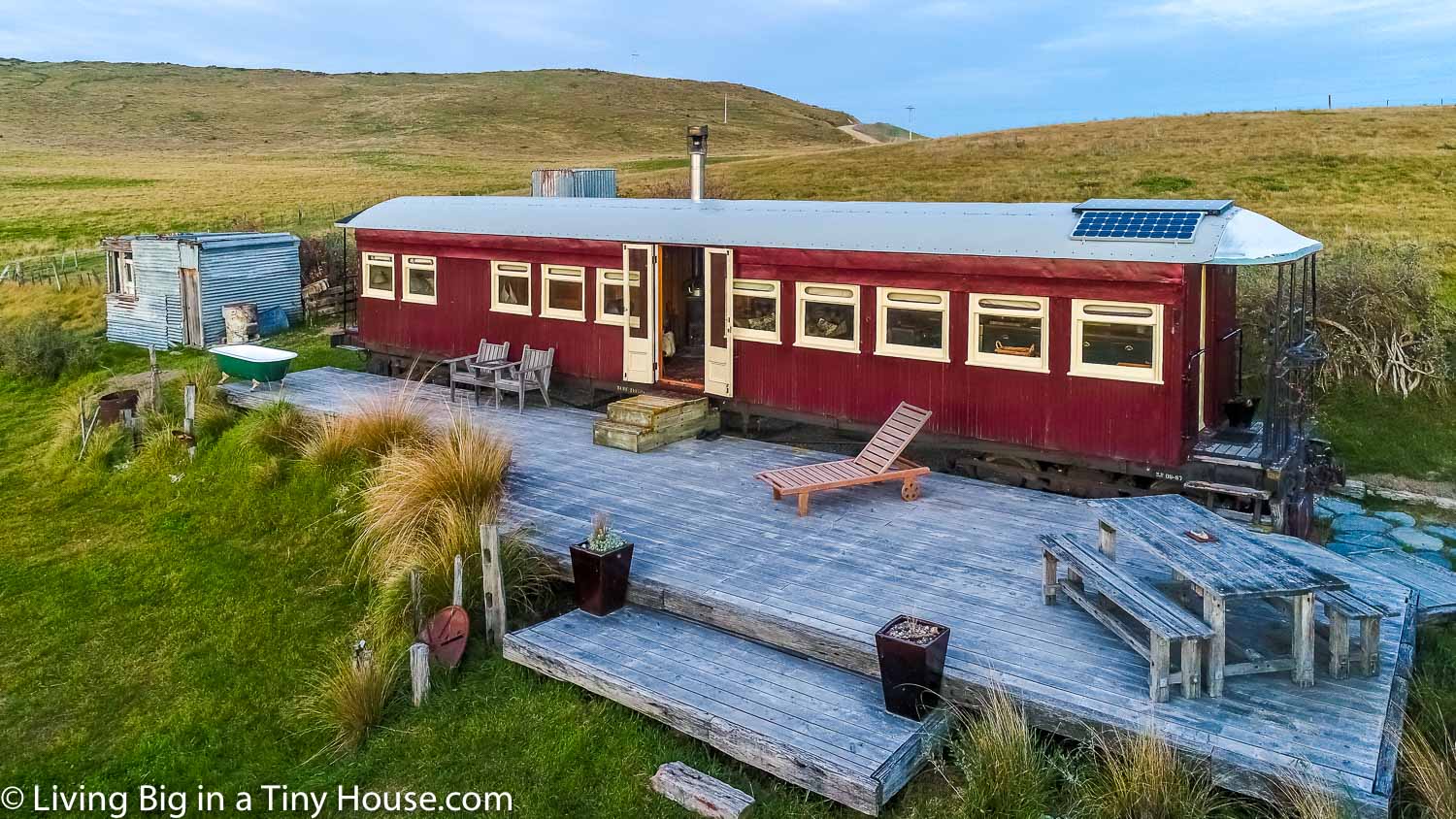 8 years later, the carriages are beautifully restored and now unrecognisable from their former state. Filled with natural timbers and packed full of character and honoured reminders of their former life on the railways through memorabilia which was both found in the carriages, reclaimed from under old paint, or purchased and added to complete the look of the carriage home.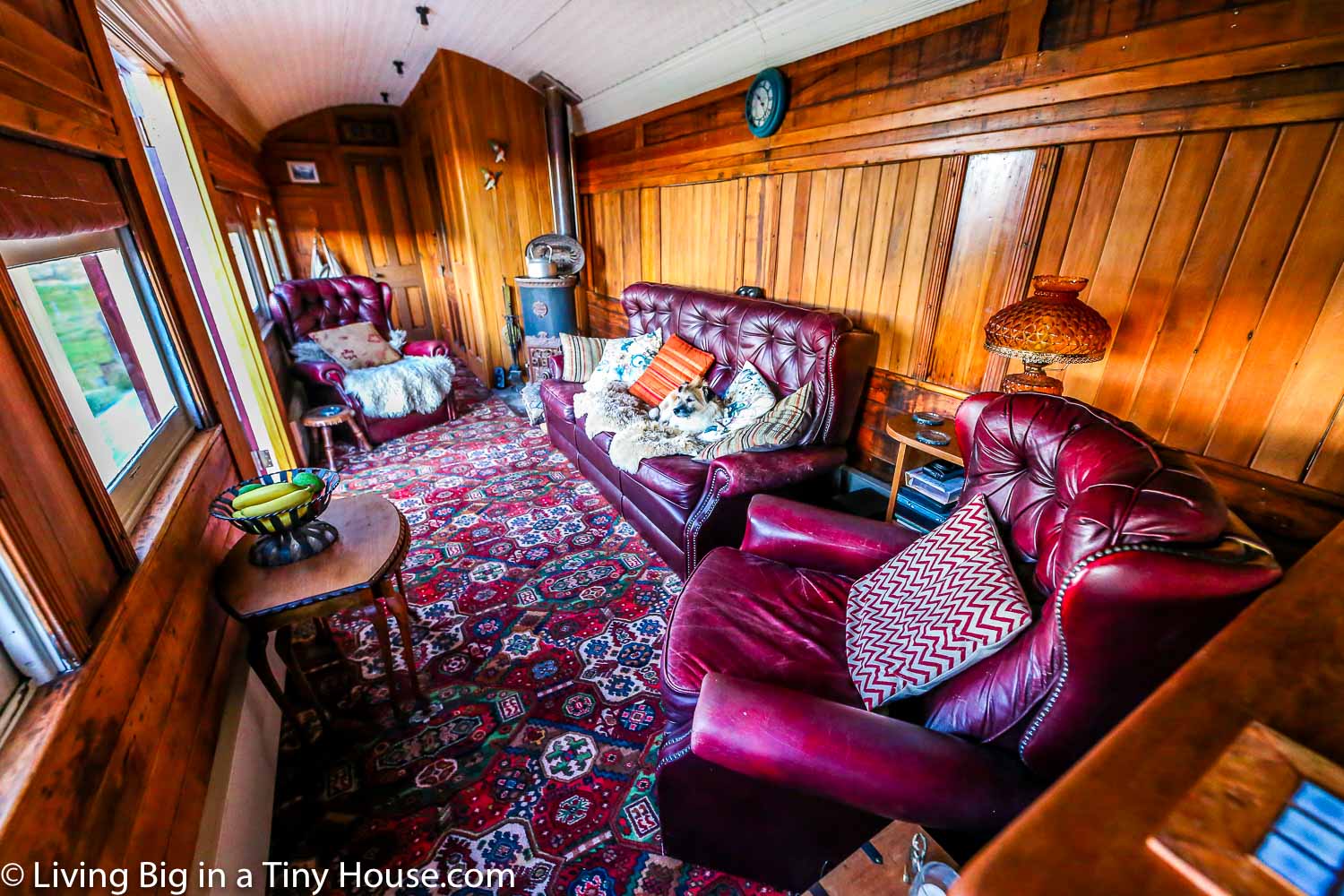 Each of the train carriages is roughly 40 x 8 feet (12 x 2.5 meters). The main carriage has been converted into a fully functioning home, complete with kitchen, a lounge with a lovely old wood stove and a seperate bedroom and ensuite bathroom. The second carriage, consists of a guest room and a second lounge or entertaining space which Mandy affectionally refers to as the library.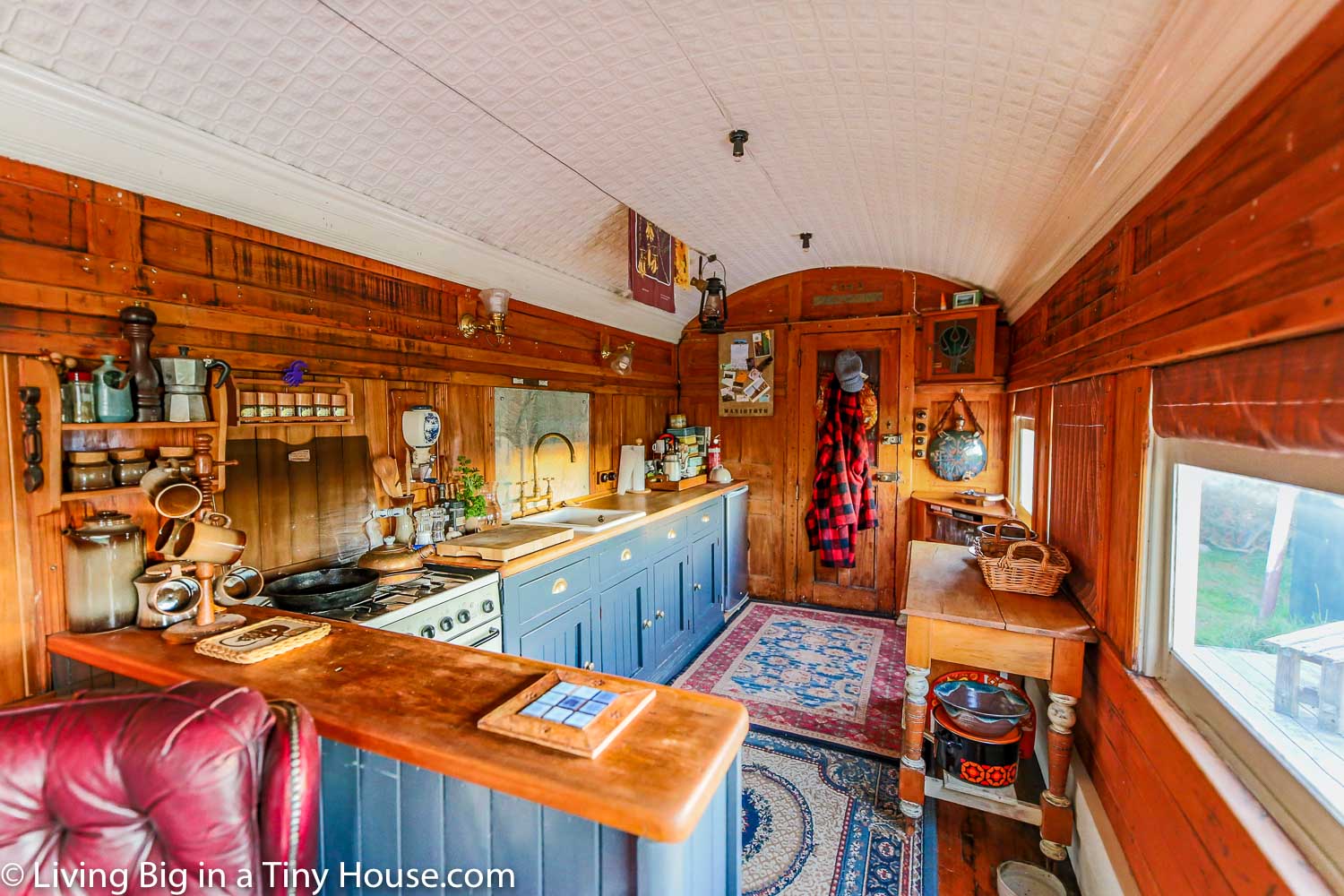 The high ceilings in the small home help to add to the sense of space, along with the abundant north facing windows which capture stunning views of the surrounding landscape including the mountains of the southern alps in the hinterland. The property is remote, and with no access to city power or water supply is completely off the grid, capturing rain water and generating all of it's power from a small solar system.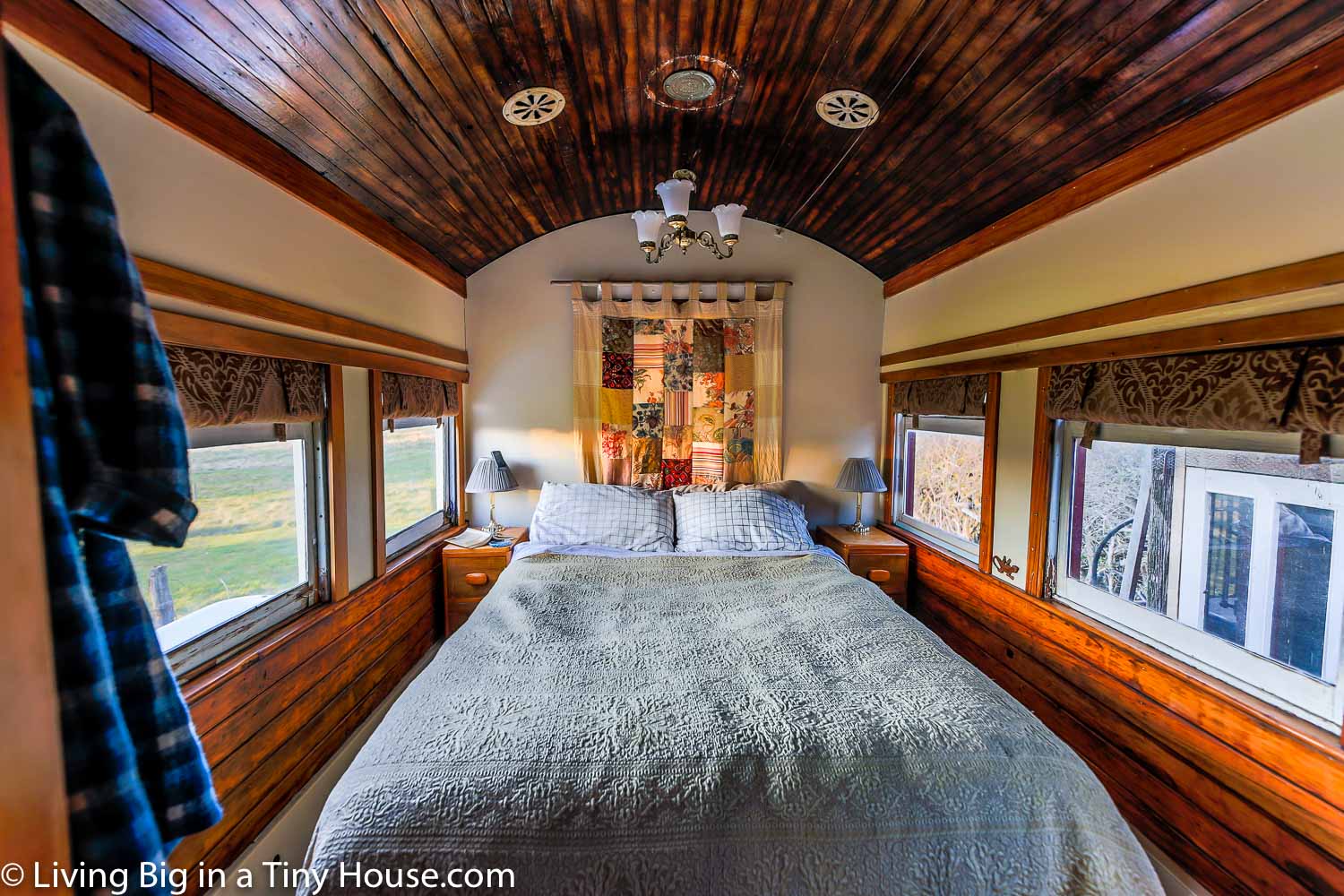 One of the most impressive aspects of this railway carriage conversion is how well it has been transformed into a comfortable home while still keeping so much of it's former character. That's largely thanks to Mandy's painstaking search for reclaimed materials and feature items which would complement the history of the carriages. Now, stepping into this home is somewhat like stepping back in time, to a place which encourages you to breath deep and settle into a simpler way of life.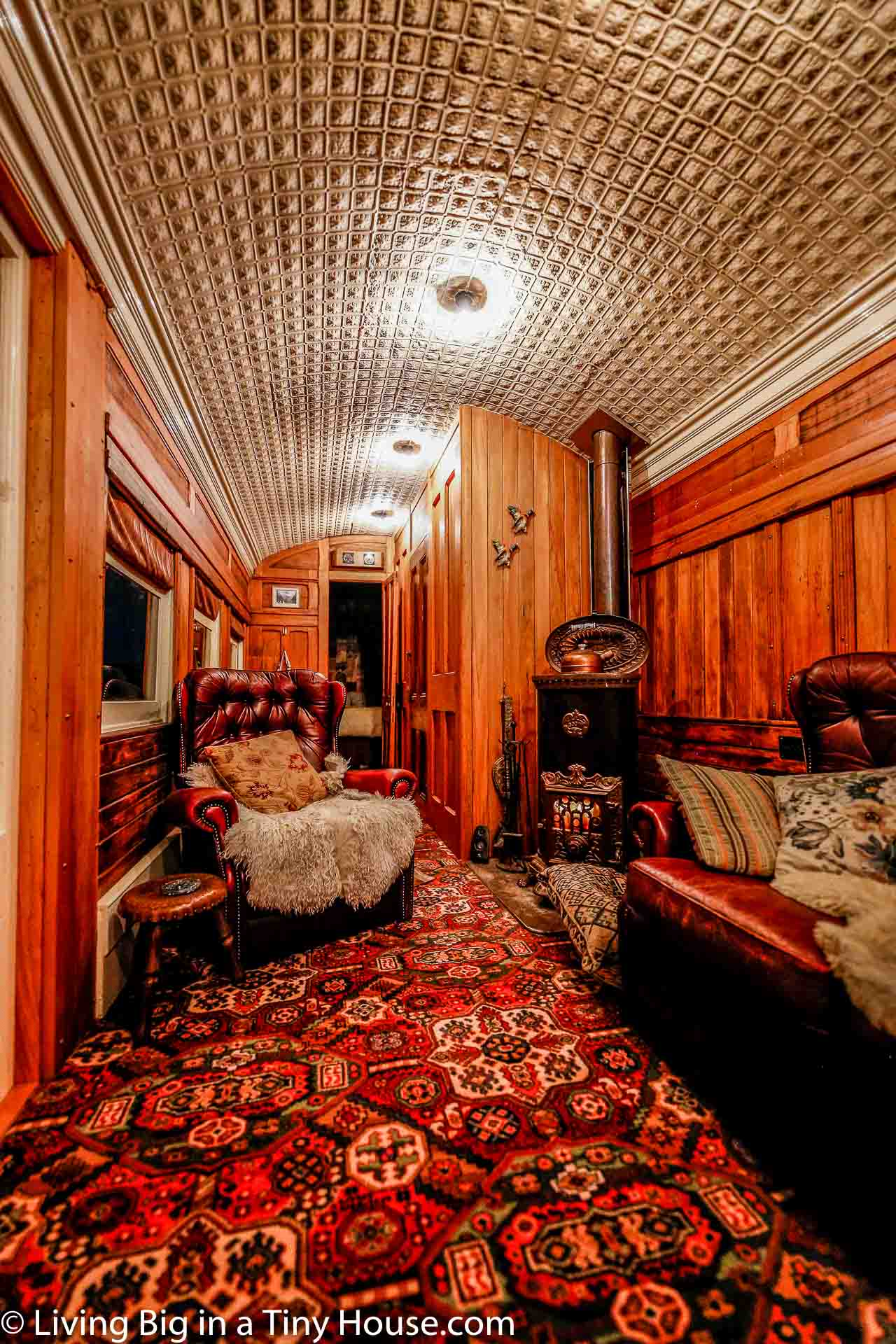 With the majority of the restoration and renovation project now complete, Mandy is able to sit back and enjoy the fruits of her tremendous effort. She has created a small home for herself which is warm, beautiful and filled with charm and character. For a full tour of this beautiful tiny house, be sure to watch the full video tour embedded above. In this episode, you'll find out lots of information about the conversion and Mandy's life in her unique and beautiful home.