• Tiny House
This Couple's Natural Eco Tiny House Is a True Stunner!
This tiny house is a true head turner. Made from natural, eco friendly materials and built by Tofino couple Alan and Venita entirely as a DIY project, this impressive home is filled with very clever design elements.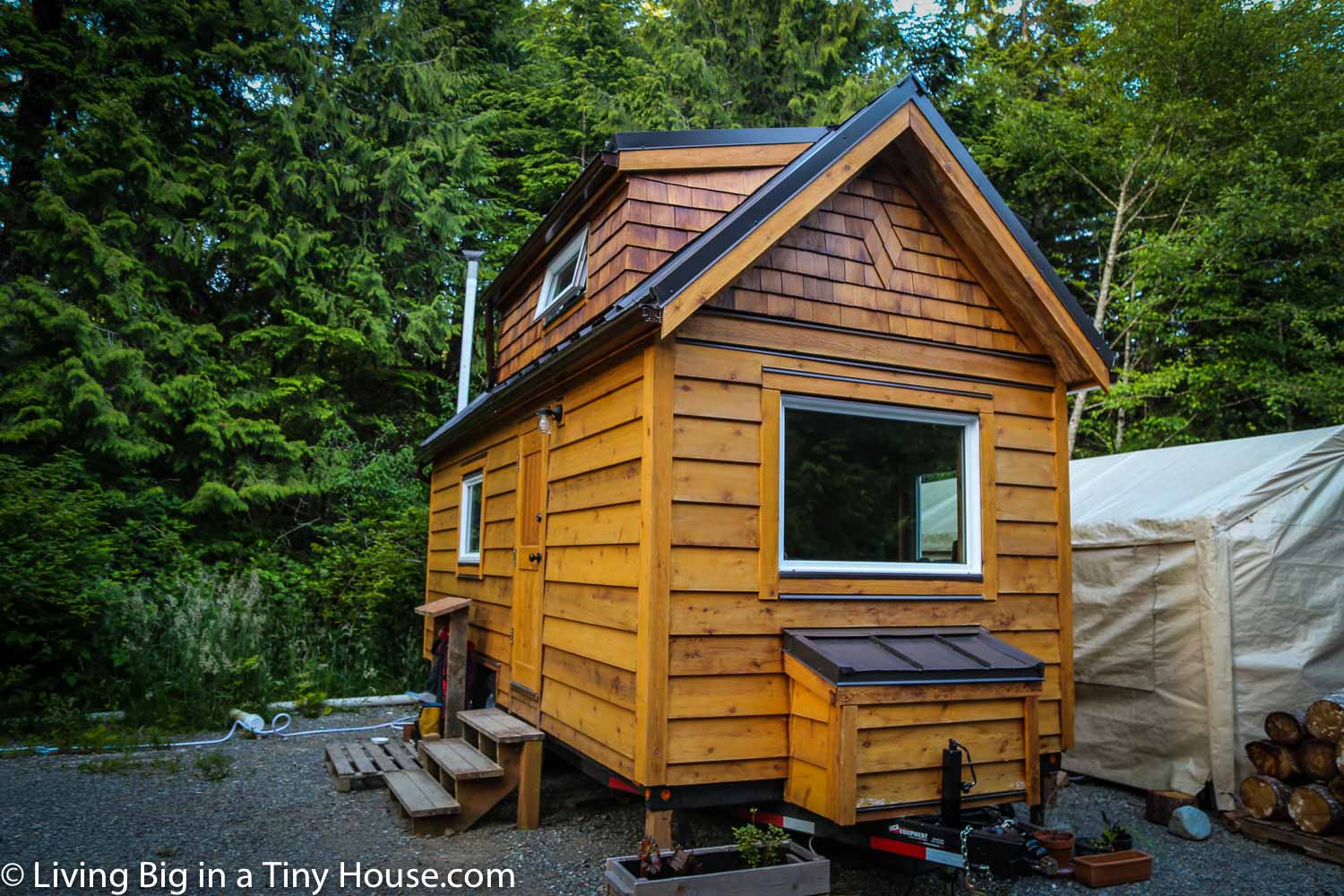 The exterior is clad in a mixture of weatherboards and cedar shingles which give the home a warm cabin aesthetic. Fortunately, the couple were able to find an ideal parking spot for the tiny house which had existing hook-ups for power, water and sewage already in place for RV parking.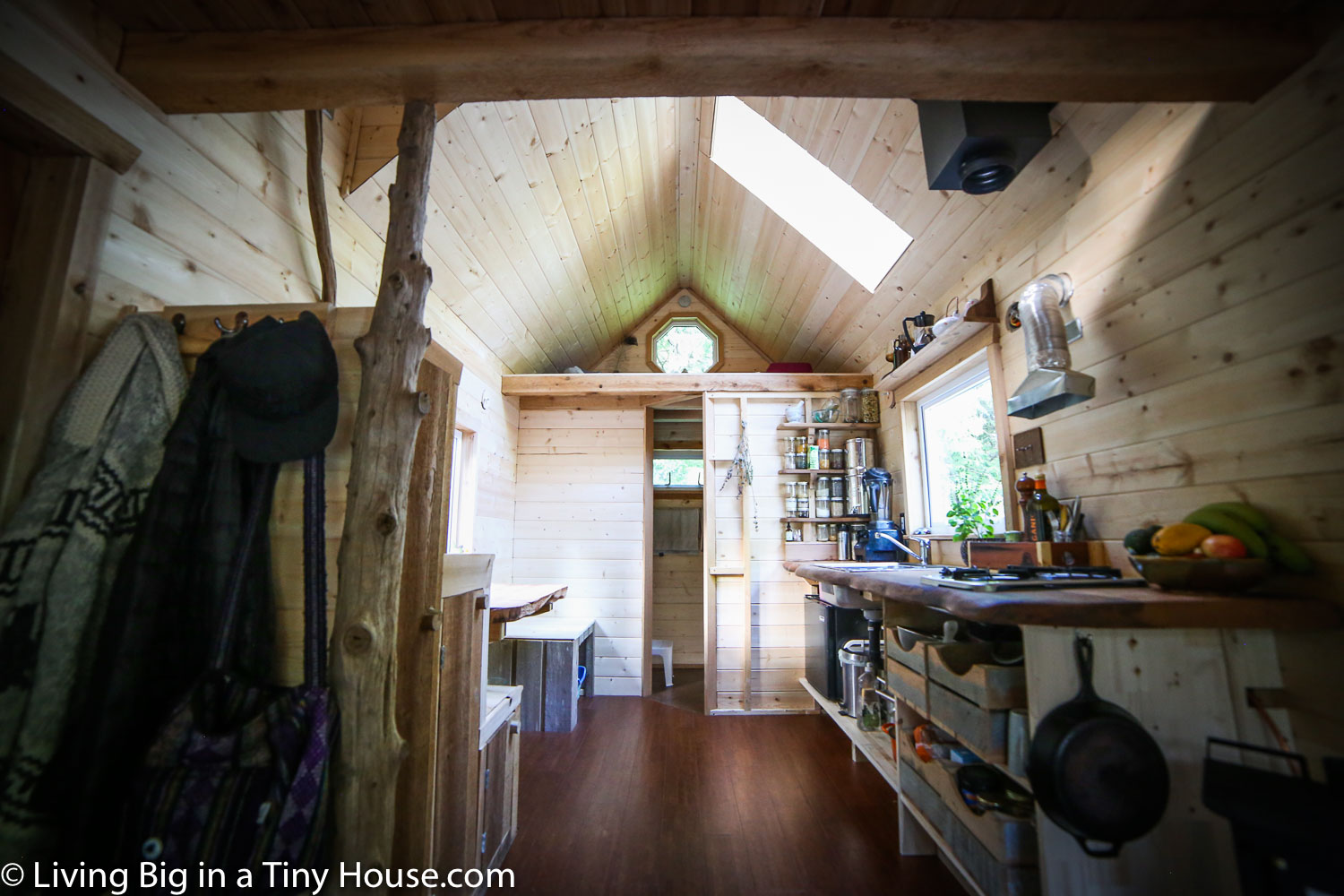 As we step inside this home it's hard not to be impressed by the simple, yet beautiful and functional design. The house feels open and light, while all the timber used brings an undeniable warmth to the space. Wherever possible, this home has used natural, non-toxic materials, including natural oils and finishes and sheep's wool insulation to keep the tiny house nice and warm in the winter.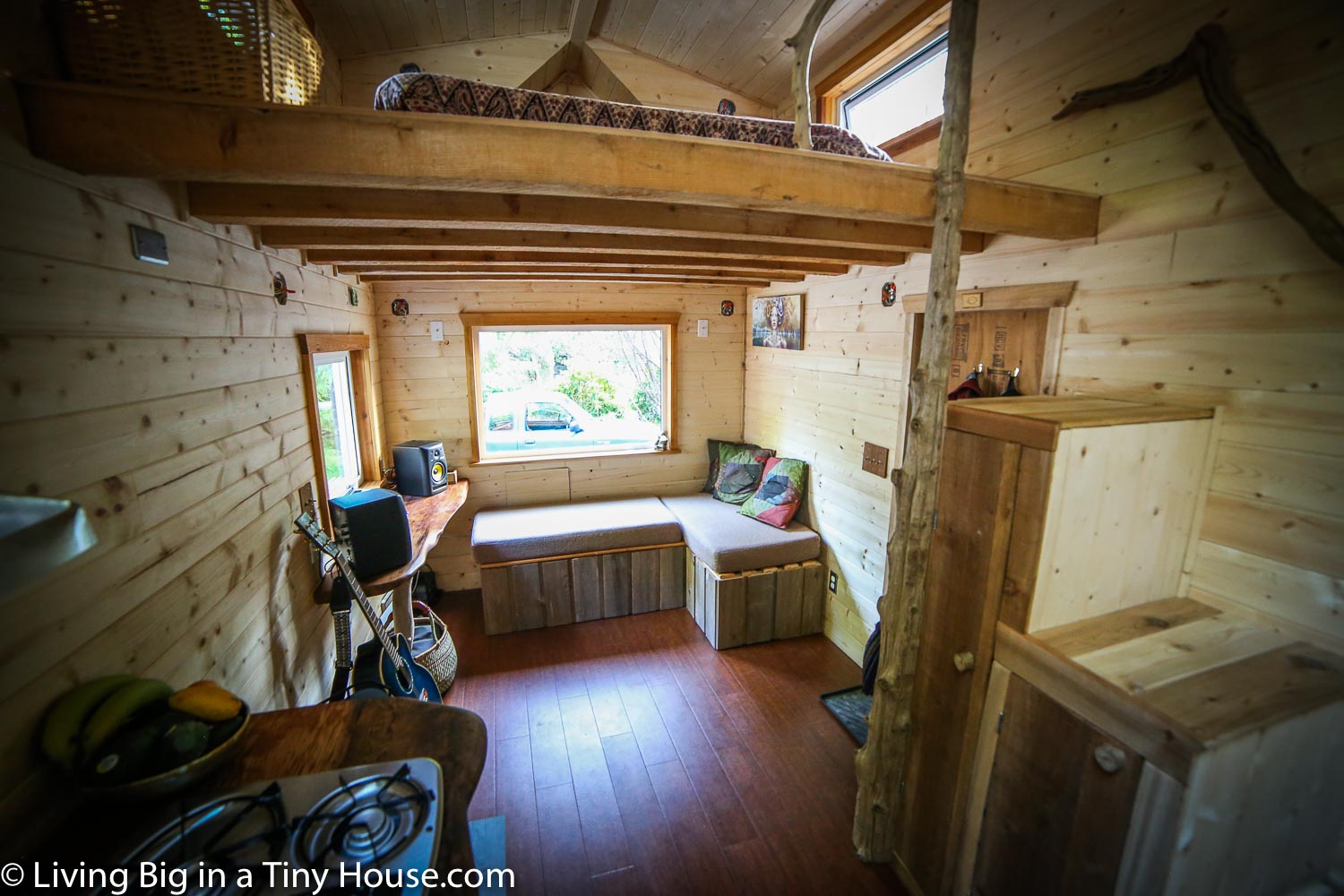 The living room is designed as a place to relax, with a good sized L shape couch, yet also has the ability to transform into both a workspace and a music studio where Alan is able to spend hours composing.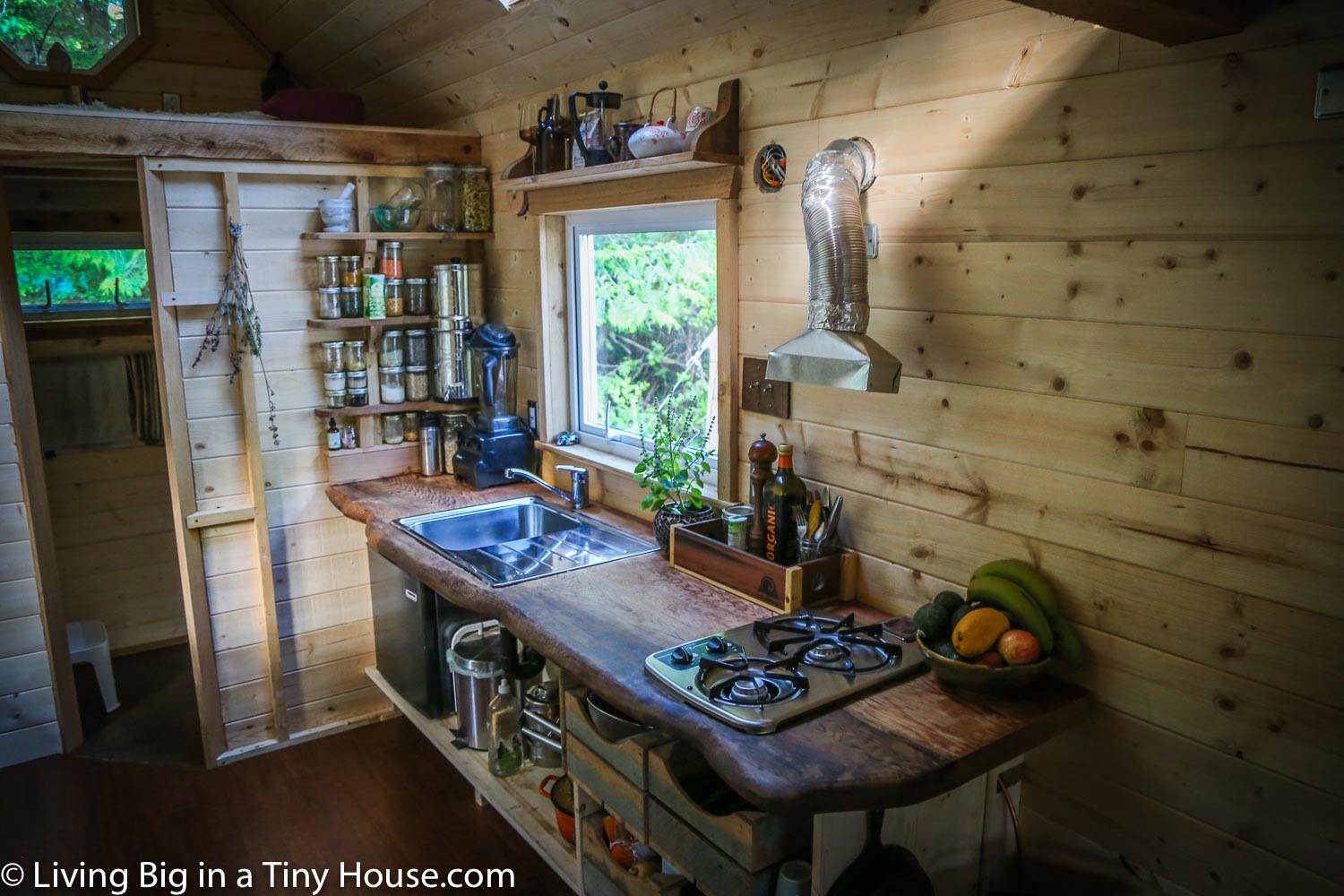 The kitchen is elegantly constructed. The impressive hardwood counter becomes a striking feature in the tiny kitchen while simple crates below are used for food storage. Shallow shelf storage is utilised for additional food stuffs.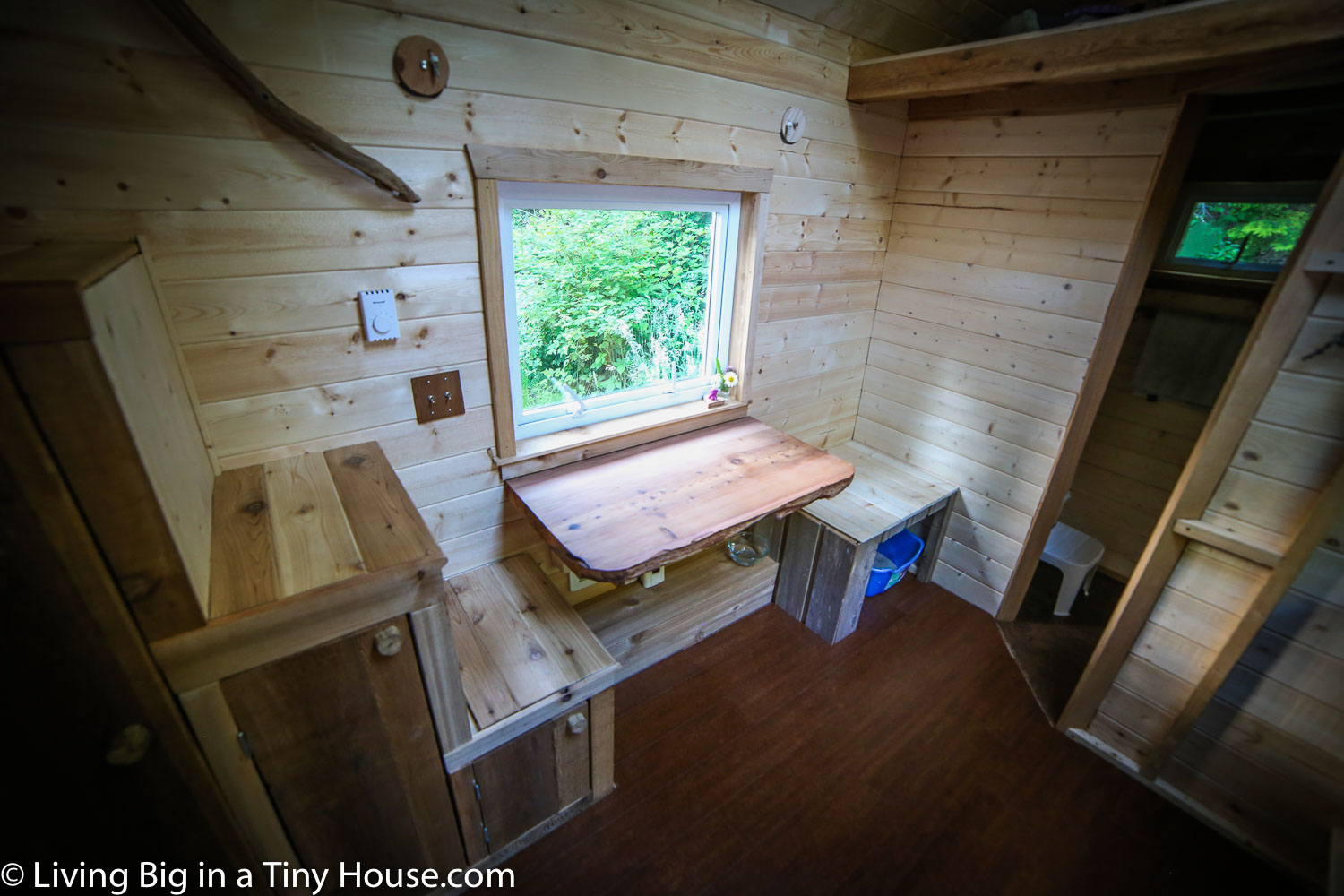 On the other side, a small dining table serves as a wonderful place for the couple to share meals together. This has cleverly been incorporated into the design of the stairs which adds functionality as well as additional storage.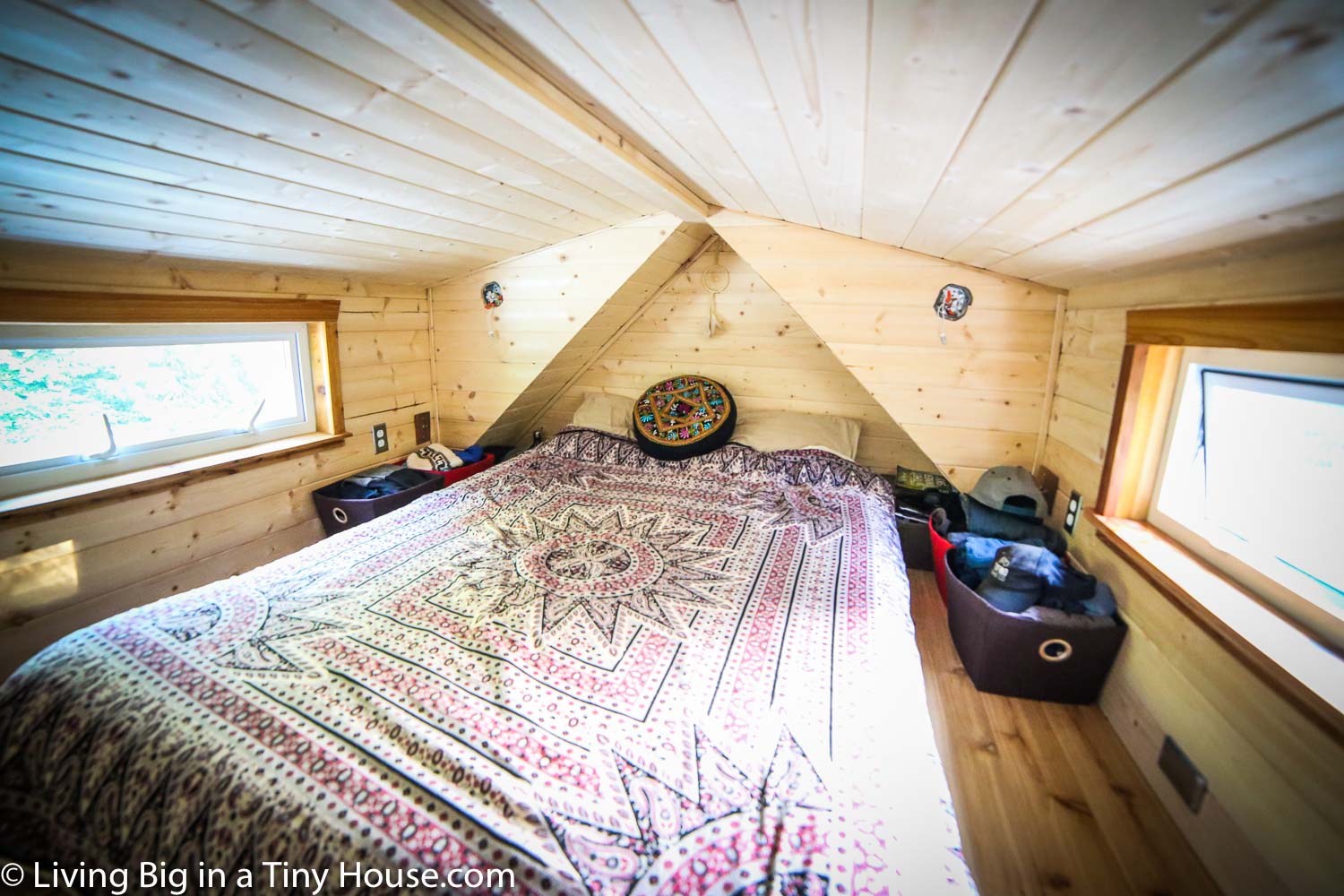 The stairs lead into a sleeping loft. Windows on either side provide essential cross ventilation. The lofts design is simple yet comfortable providing a safe and cosy place to rest your heat at night.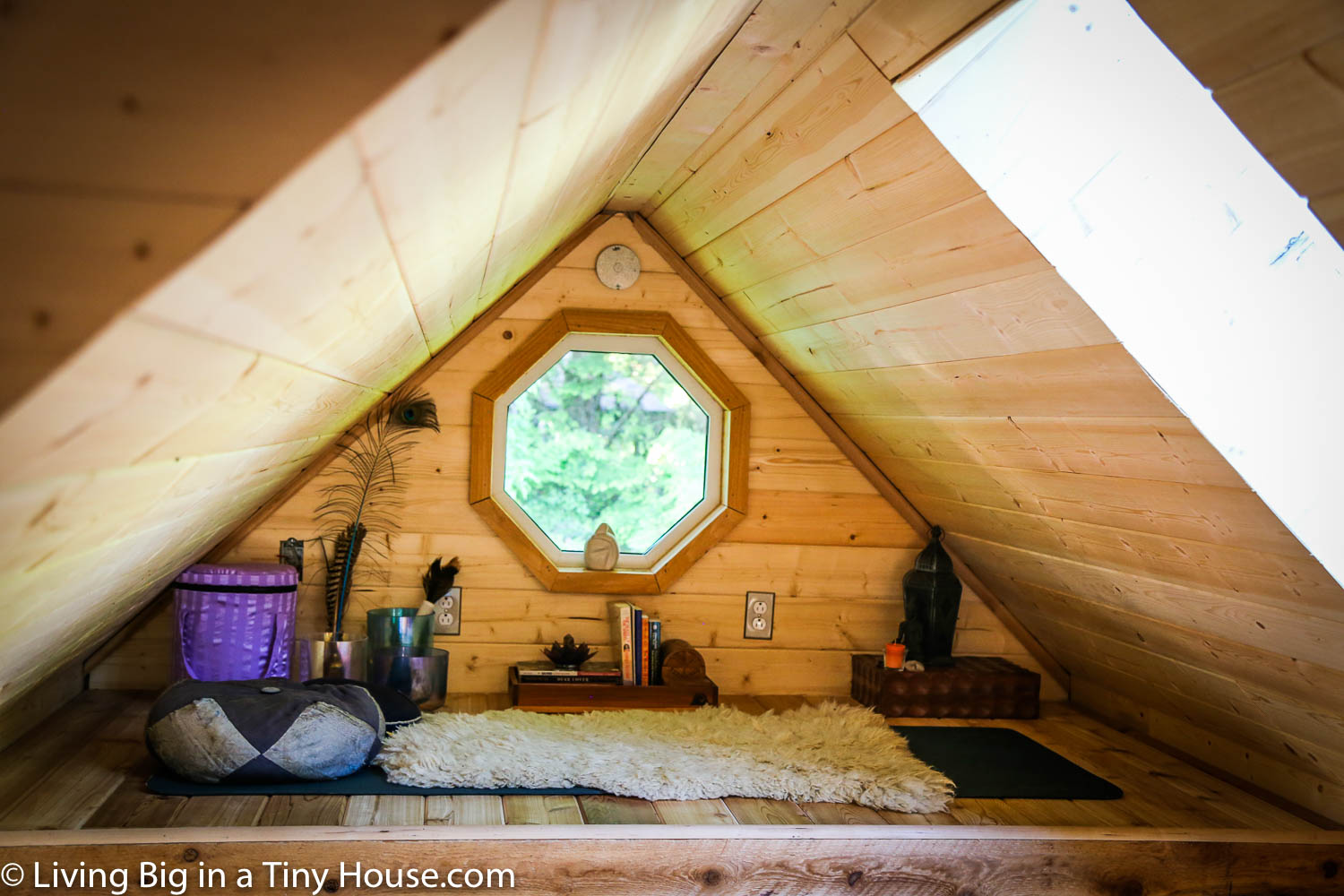 Over the other side of the home, a storage loft has been transformed into a beautiful and relaxing meditation space. This is a small corner of the home where Alan or Venita can enjoy a few quiet moments.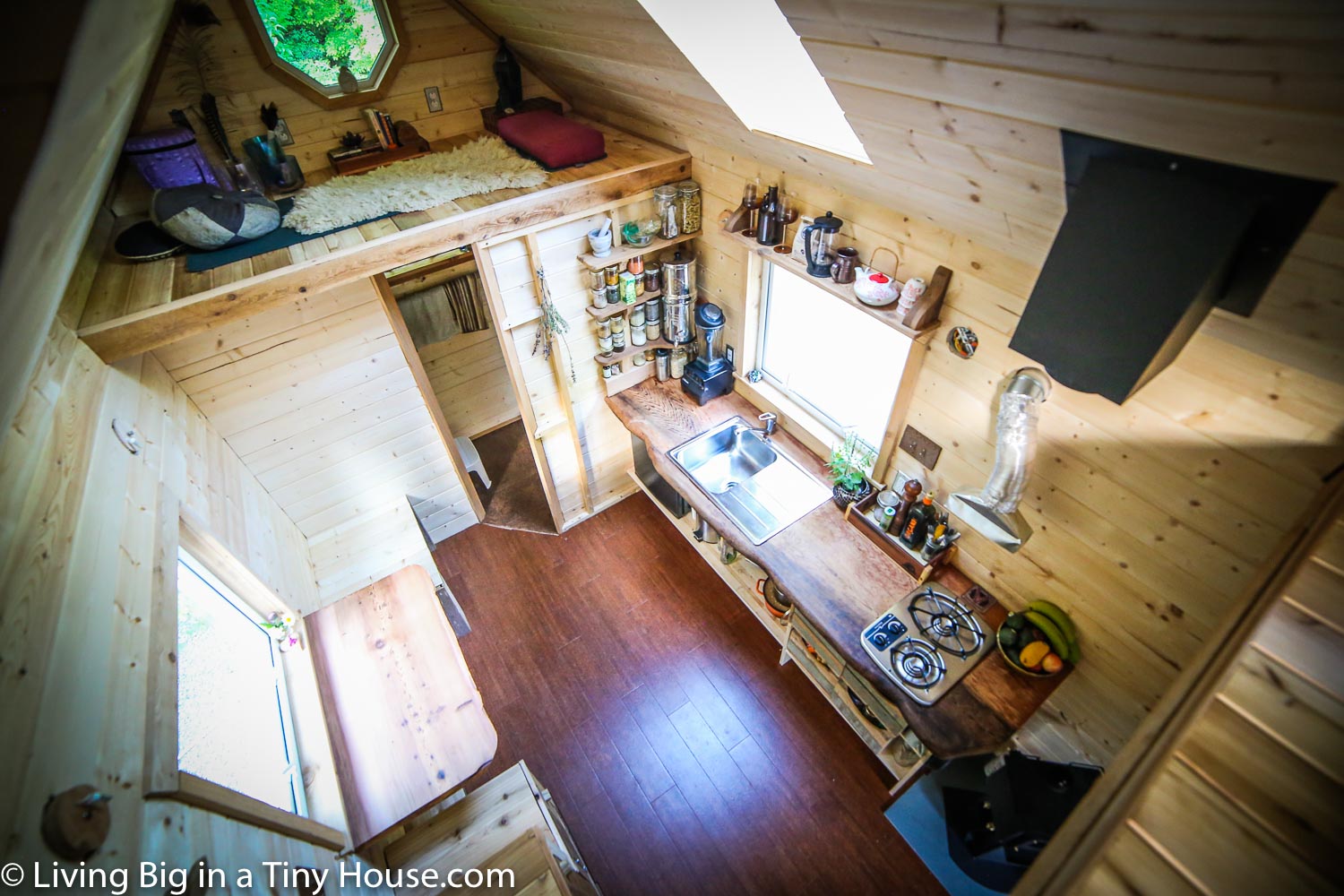 This home is an exceptional DIY build project. Fortunately, Alan and Venita have blogged about much of the construction process. You can read more about this tiny house in the couples blog, Tofino Tiny Home.