• Small House
Jaw-Dropping Traditional Small Japanese Home Renovation
Imagine having the opportunity to renovate a wonderfully unique building and turn it into your dream home. When Daigo came across an abandoned small home in rural Japan which previously had been used to grow silk worms, that's exactly what he did. The home takes full advantage of the original Japanese construction materials, yet is styled with an minimalist, modern edge.
This episode is brought to you by Audible. Get your free 30-day trial here.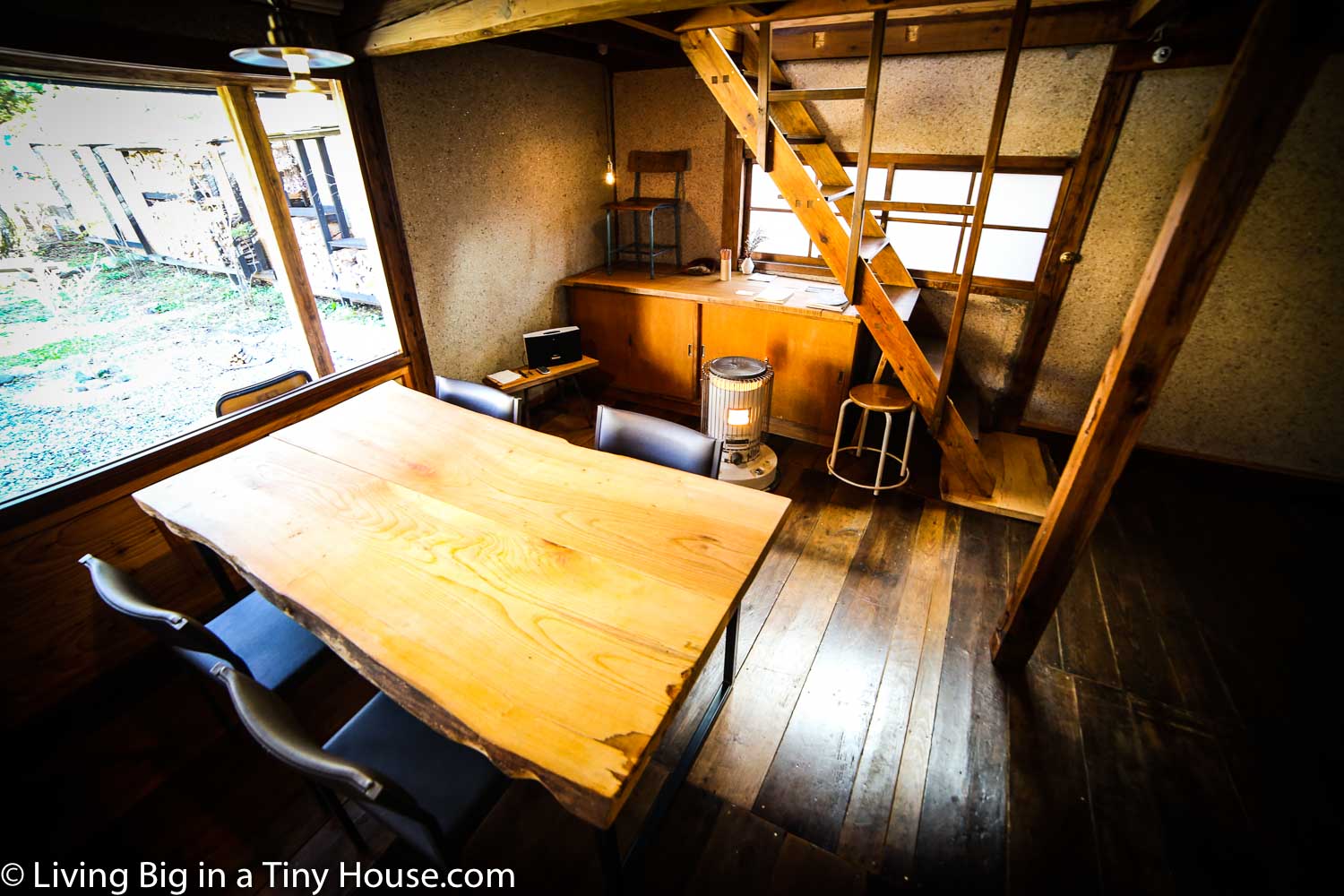 The home is wooden framed with thick earthen walls. When Diago first entered the home, it was certainly in no condition to be lived in by humans. In addition to the repairs on the house and reconditioning of the wood and other materials, extensive cleaning needed to be done.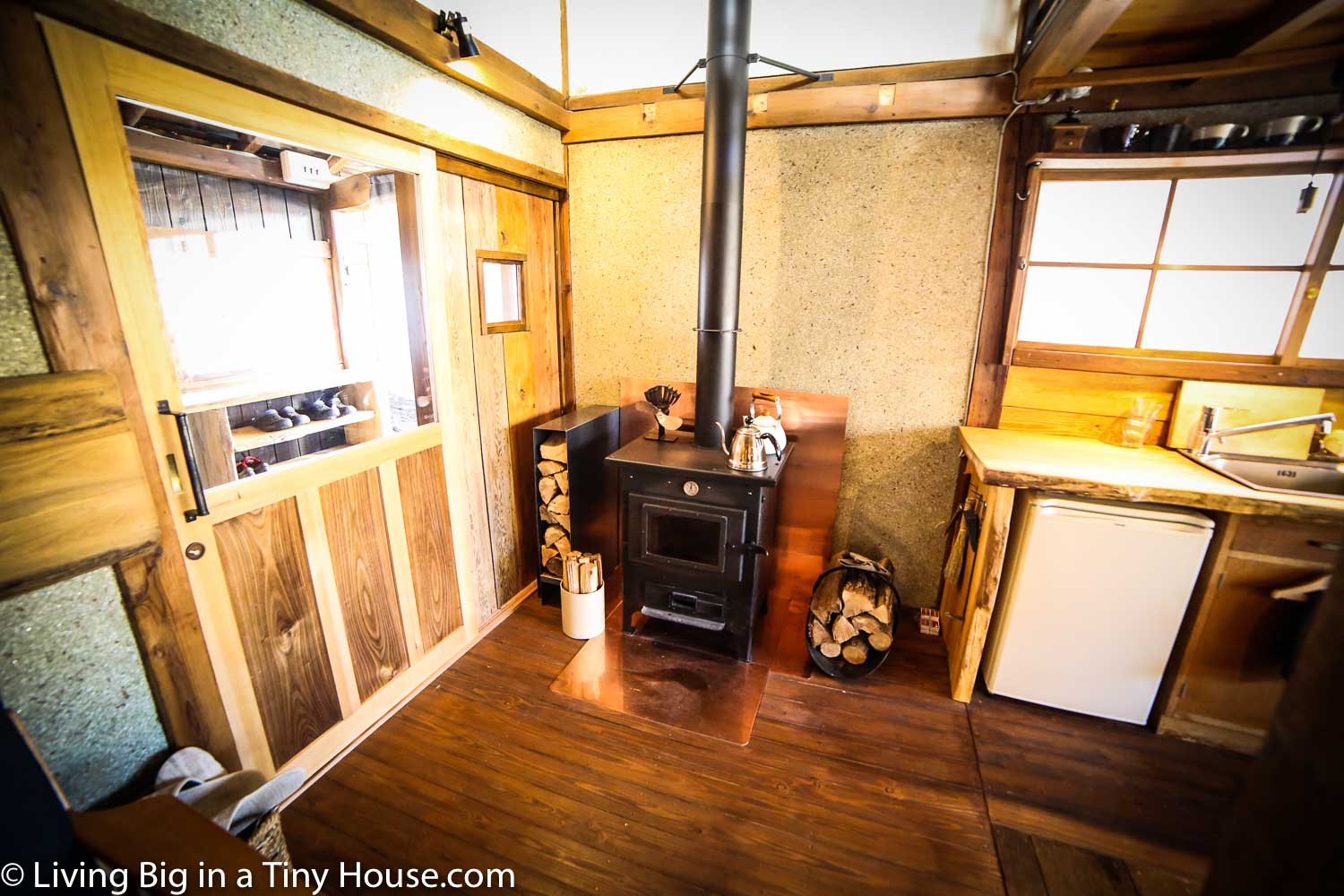 The hard work as certainly paid off though, and the home is now a stunning testament to the longevity of Japanese construction. These traditional construction materials are matched with modern fittings and appliances which undeniably help to carry this home into the current era.
This renovation project has also taken advantage of reclaimed materials, such as this unit which was removed from the music room of a local elementary school and which Daigo has lovingly transformed into a lovely and functional kitchenette.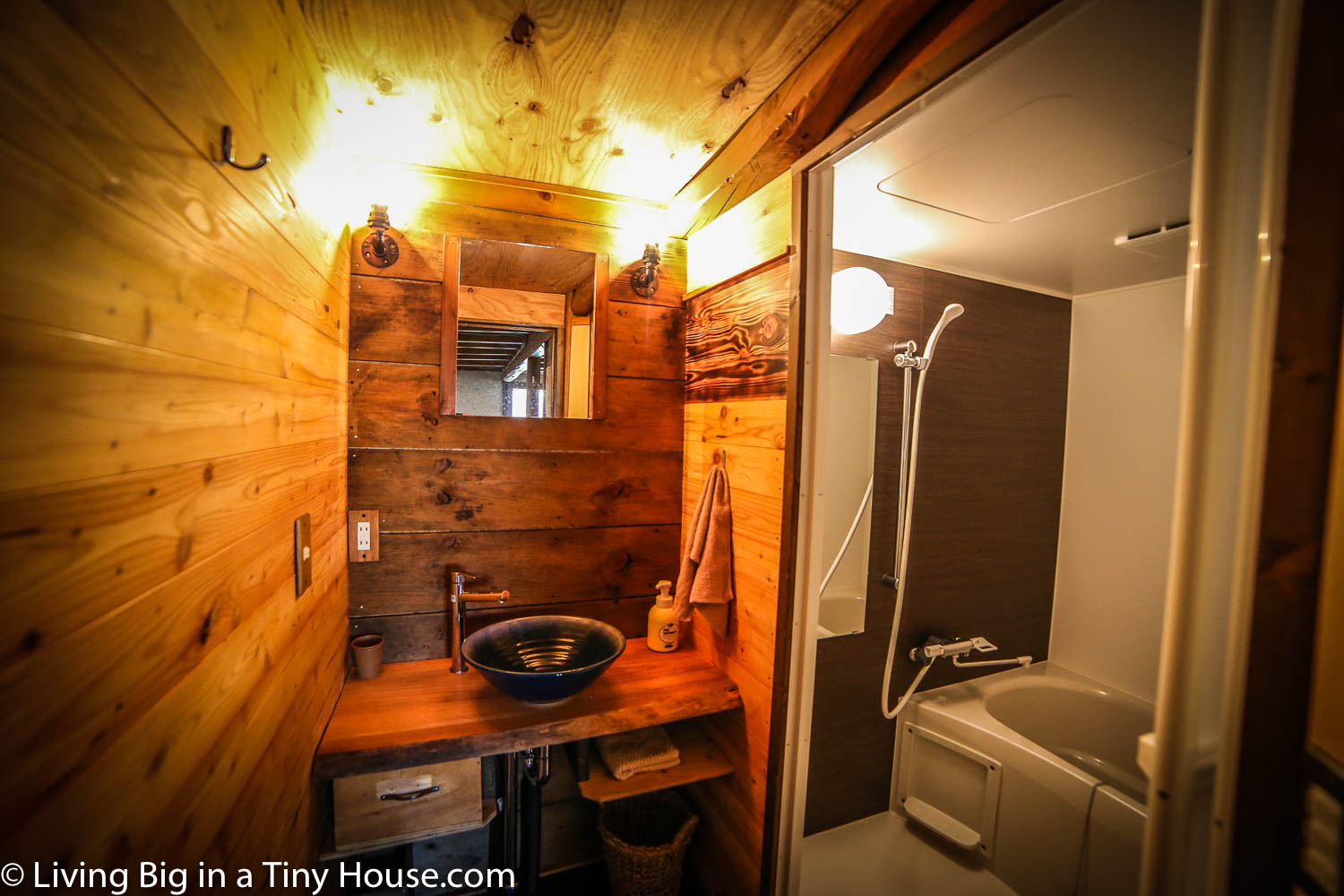 The homes washroom is again a beautiful balance between function and style. The wet area houses a large bath and shower, while the other section remains a gallery of incredibly wood-work.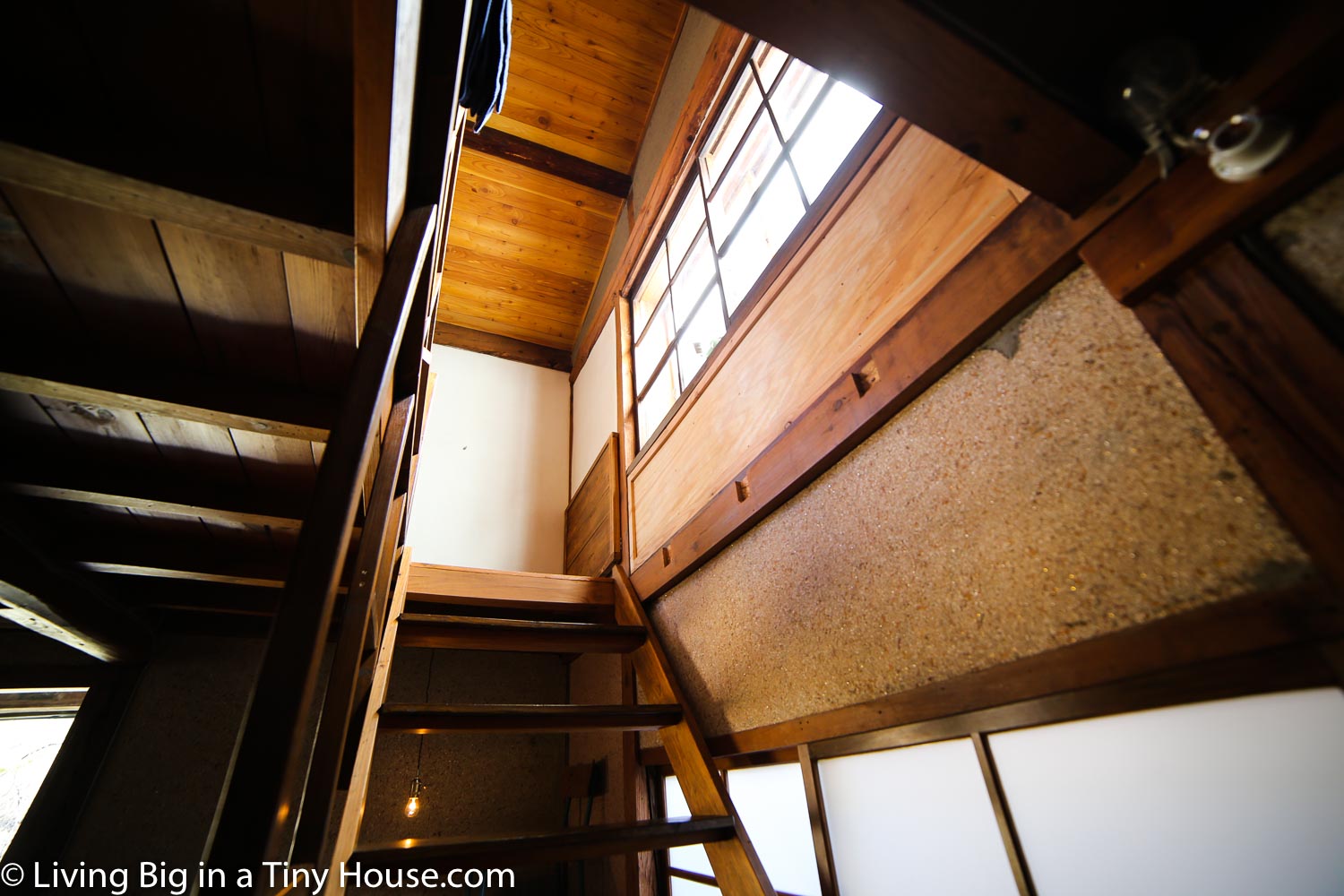 A simple stairway leads us to the upstairs area. The heavy earthen wall reminding us of the homes long standing history as we climb into the second story.
This second story is simple, yet stylish, everything having it's perfect place. A cut-away in the level allows the heat to rise from the fireplace below and circulate throughout the upper level. The loft space has additional room for a second bed to be added and partitioned off if needed and Daigo believes this home would be perfect for a couple as well as a small family.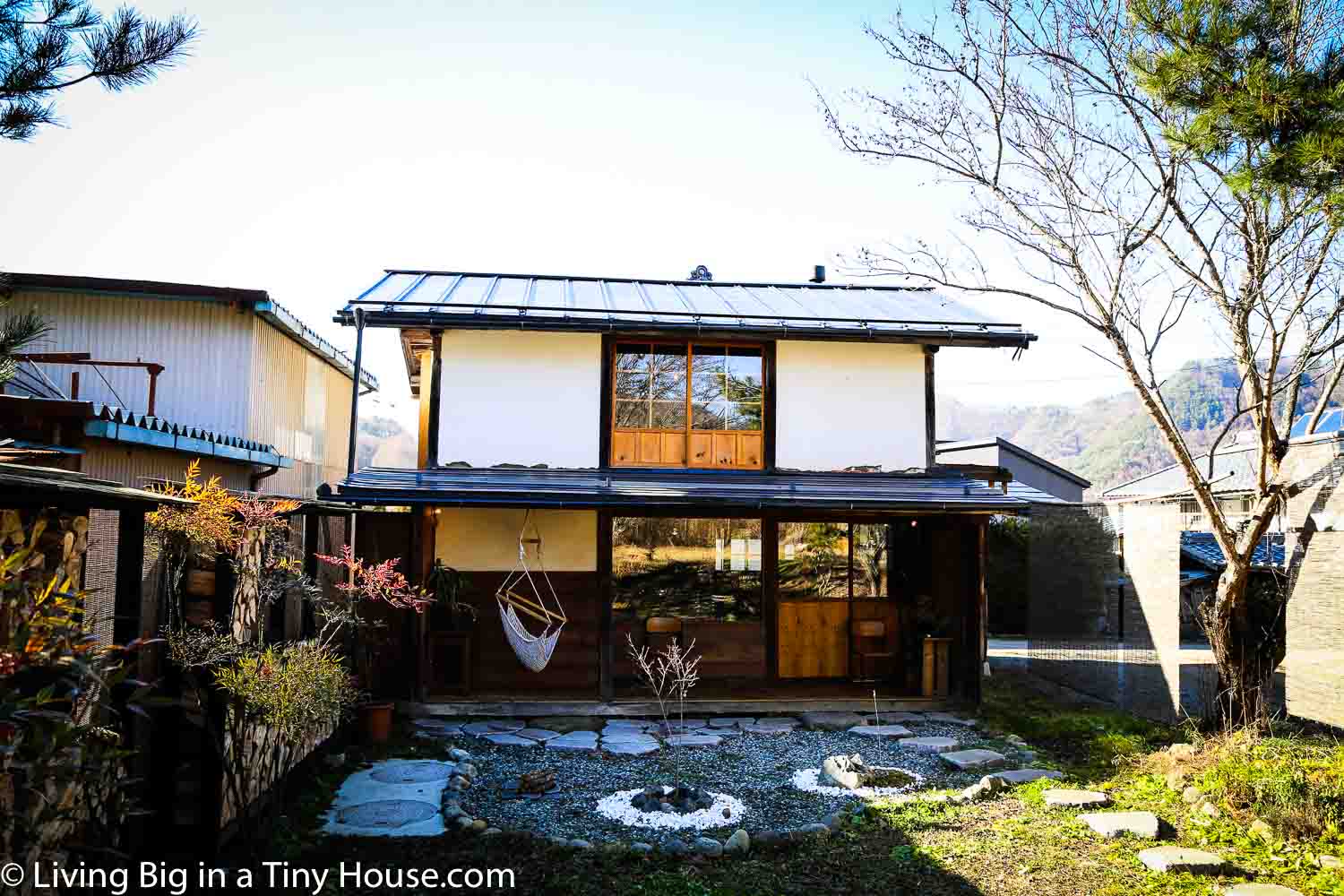 Outside, a small garden complements the home and provides a tranquil view for the downstairs living area.  Remember to watch the full video tour of this amazing renovated home to find out more details.