• Off The Grid
Island Living In An Off-The-Grid House Boat
Mark has lived a very unique life, sailing and traveling around the world working as a professional mime and clown. Now, in his retirement he is living the island lifestyle on an incredible off-the-grid house boat where he is able to enjoy life and spend his days looking out over the ocean.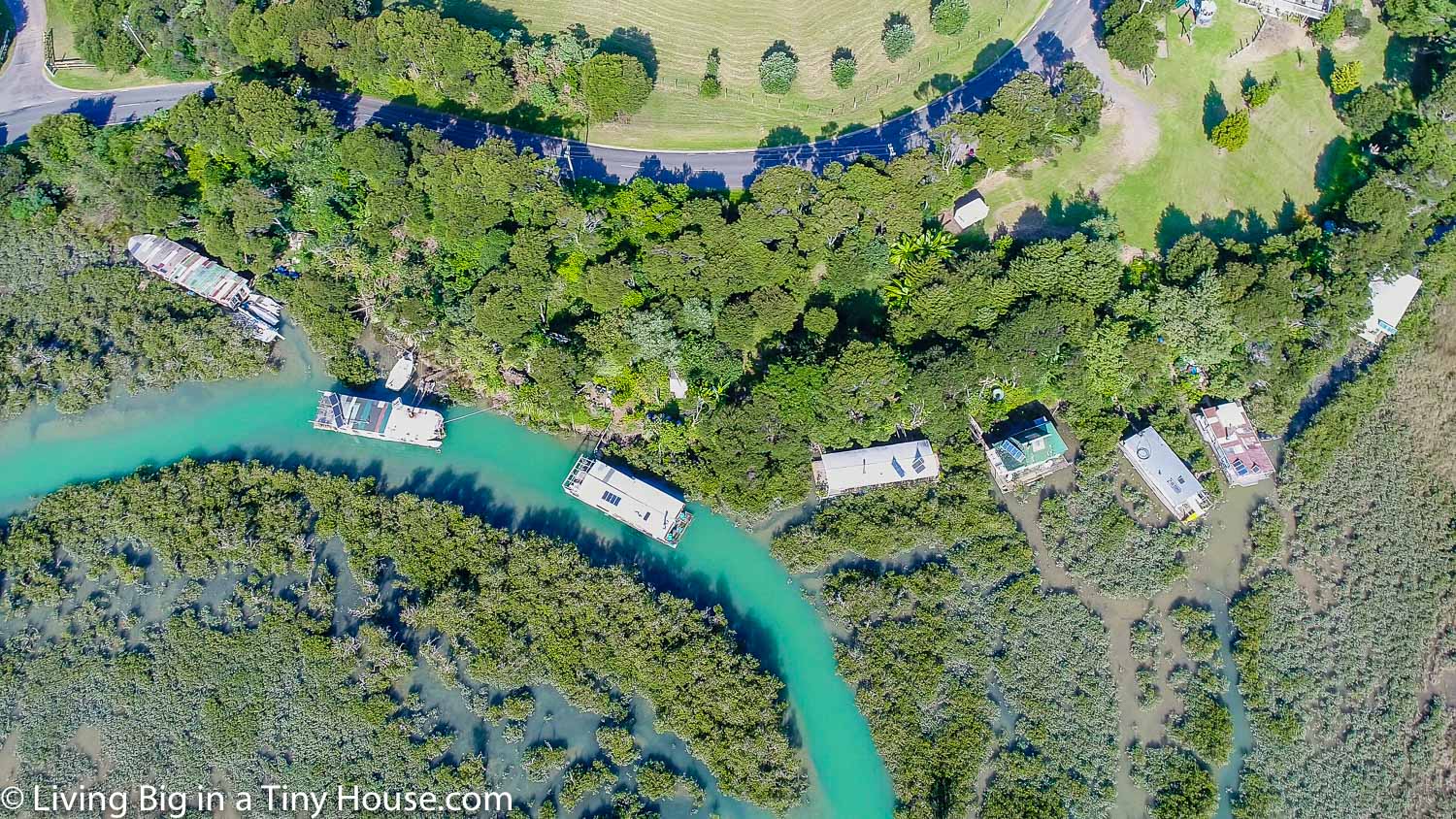 Mark's house boat is a member of a house boat community which is made up of 8 floating homes which are situated on an island off the coast of New Zealand. This community is made up of a variety of beautiful small off grid tiny house boats,  all with their unique and individual charms. The community has existed in this area since the 70's.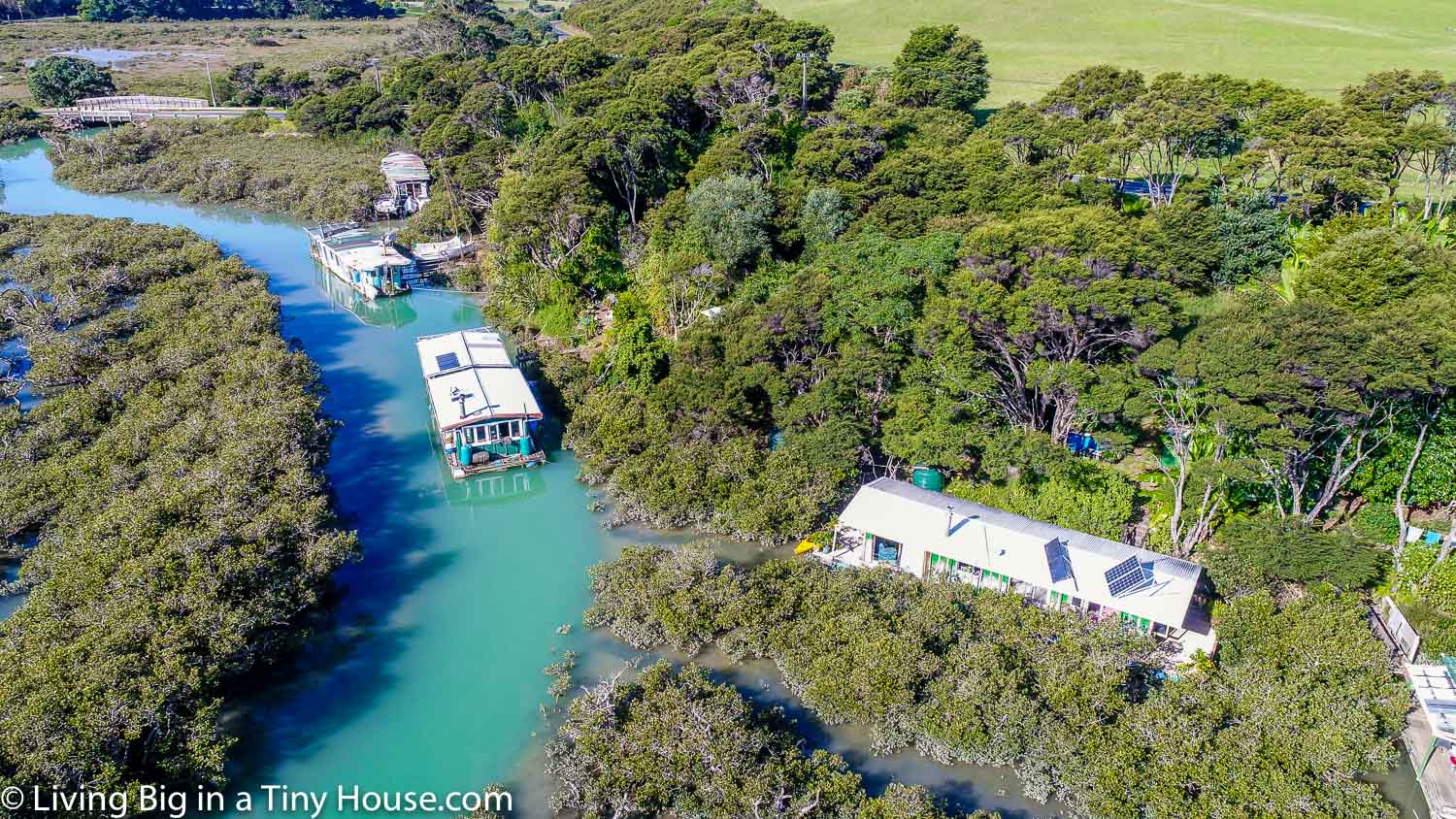 Mark's house boat, named the Gypsy Rose, is completely off the grid and generates it's own electricity through solar power, while also capturing rain water which is stored in a large tank on the shore. He has a shower on his boat, but uses a composting toilet on the shore. An avid environmentalist, Mark is passionate about living a low-impact lifestyle, and living in a small off grid home helps him to accomplish this.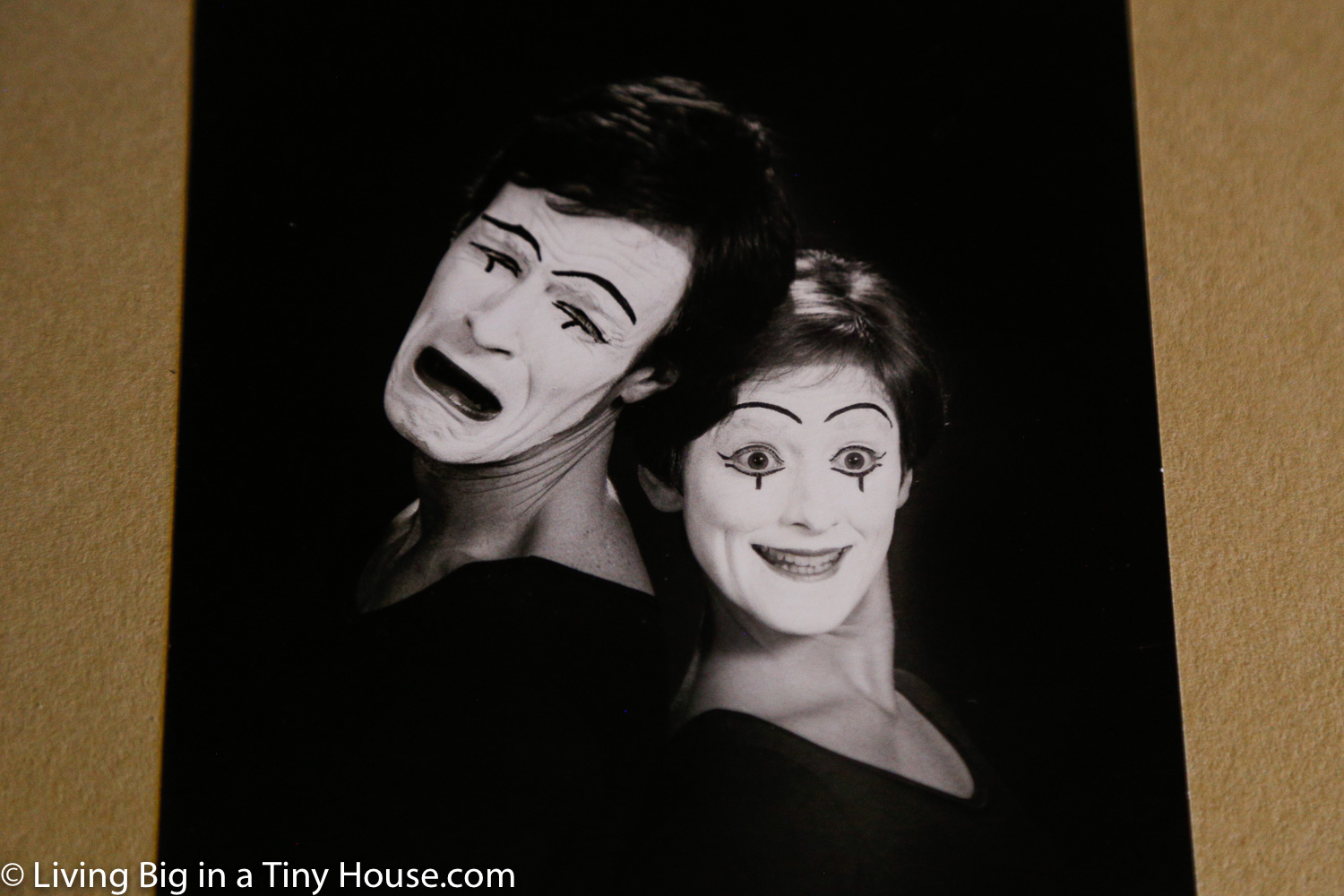 When it comes to lives lived, Mark's has been anything but ordinary. After leaving the USA, he studied to become a mime at a prestigious school in Paris, where he worked as a street performer for many years. His career grew and eventually enabled him to travel the world as a performing artist, working as both a mime and a clown. Eventually, his travels took him to New Zealand on a 23ft sail boat.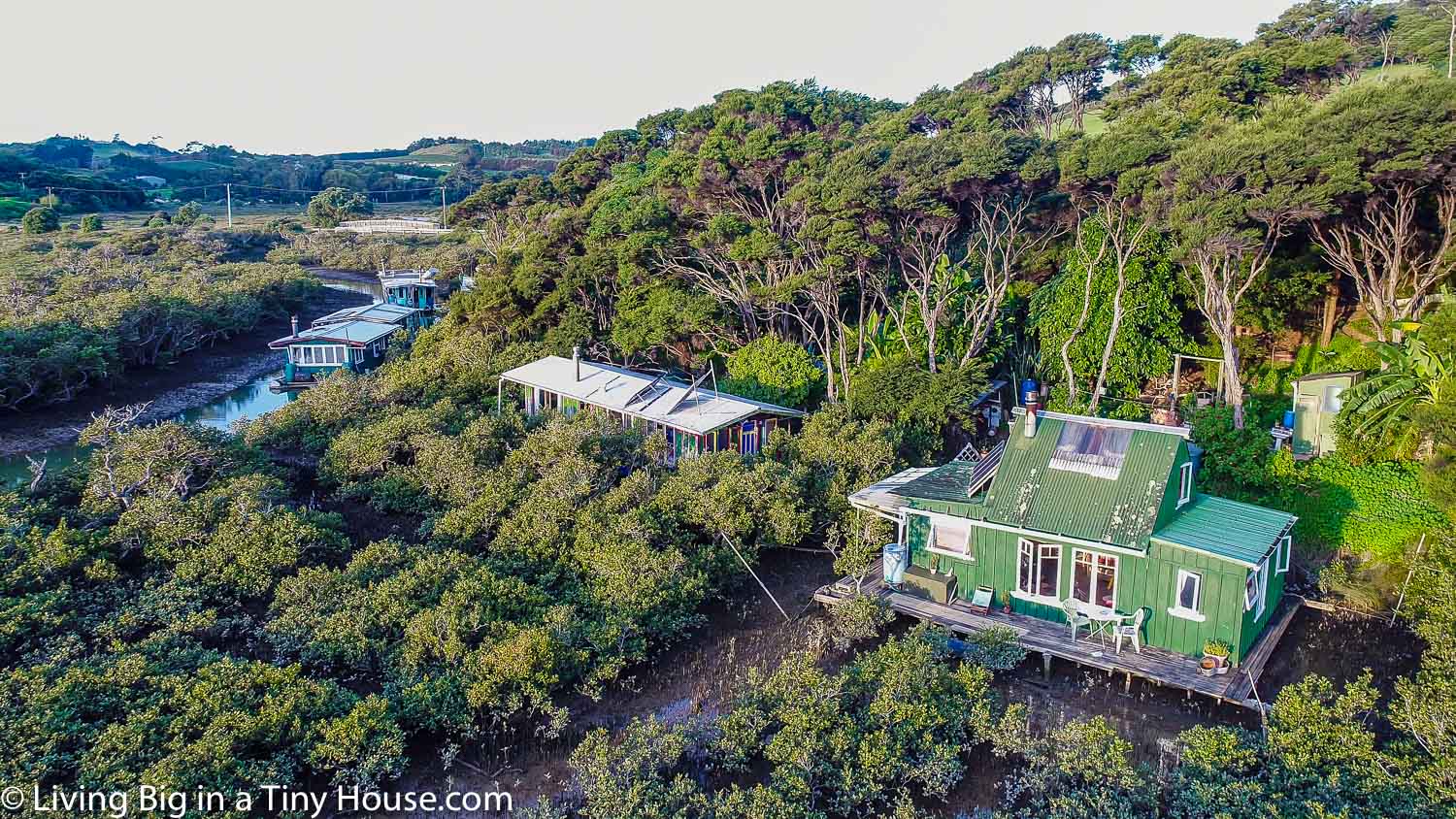 Now in his retirement, Mark is able to spend his days nestled amongst the mangroves, sheltered from storms and with lots of privacy, but still with the benefit of being located directly next to the ocean while also being an integral part of this very special community.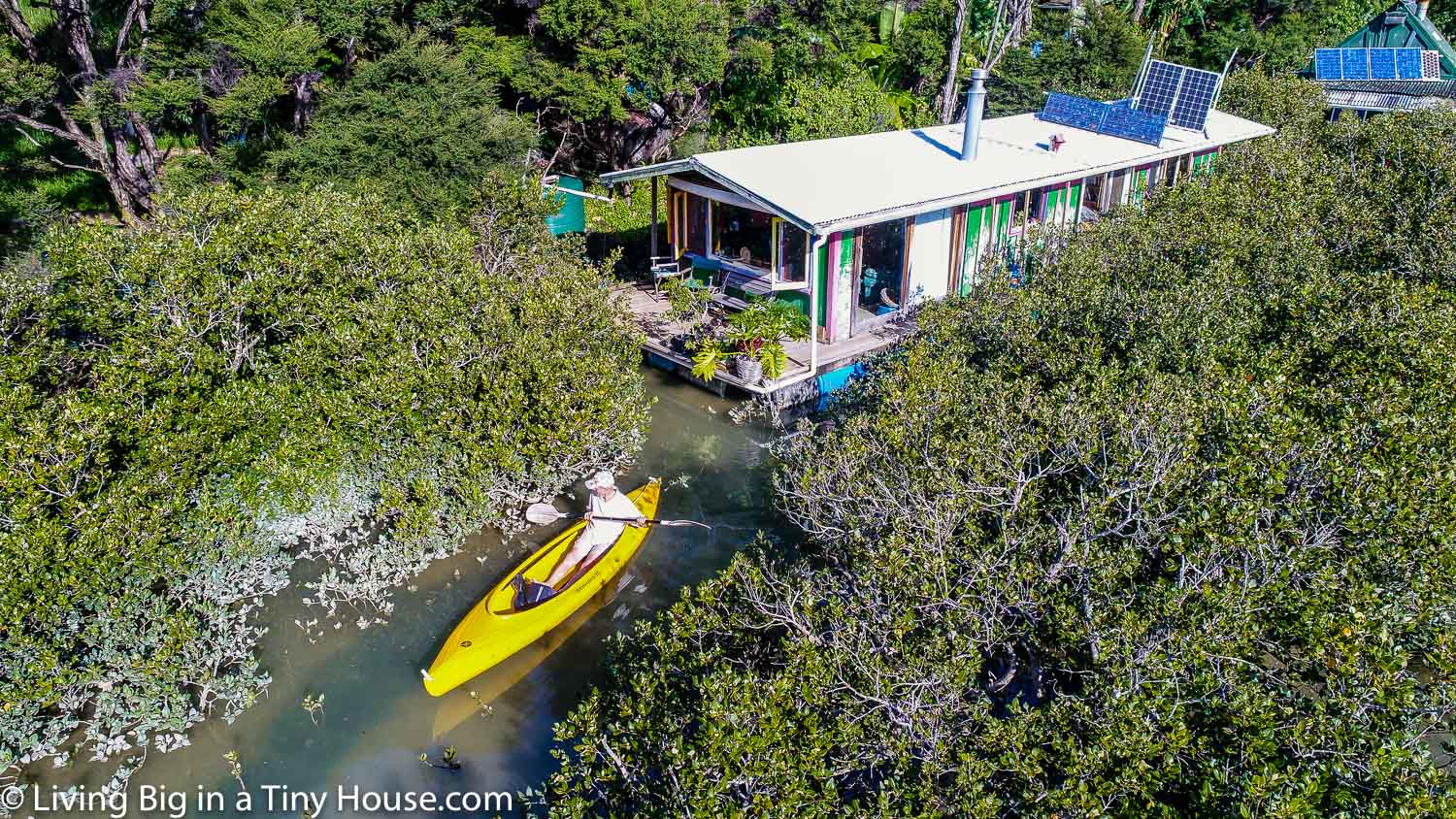 The location of his home affords him a truly wonderful lifestyle. When it's time to get in the water, Mark is able to jump straight into his kayak which is tied up to the deck of his floating home and enjoy the surrounding ocean.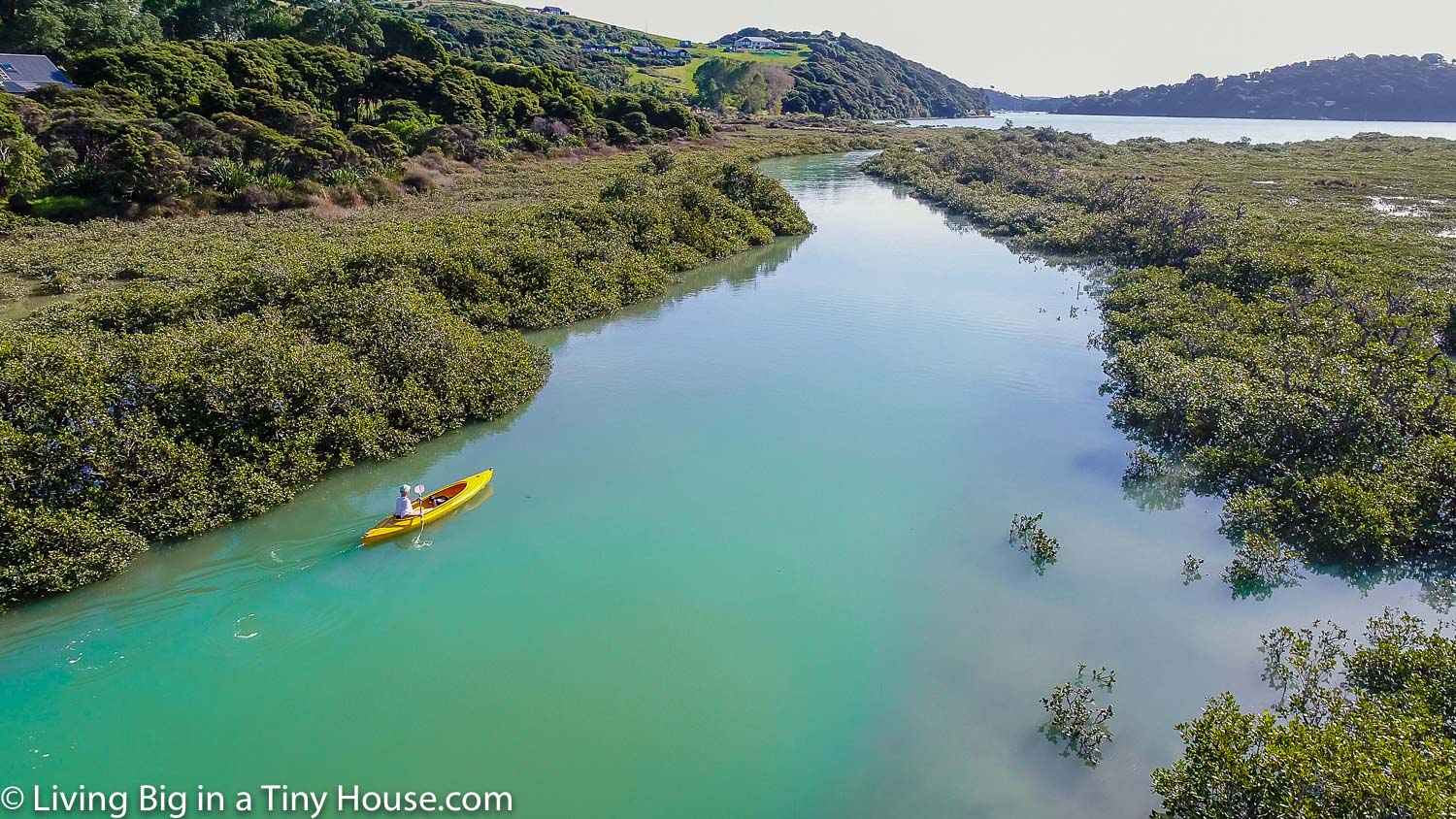 Be sure to check out the full video tour of Mark's incredible Gypsy Rose house boat above, where you can find out more about life in this amazing floating home as well as gain some insight into Marks amazing life!