• Tiny House
Incredible Tiny House Cafe Is A True Work Of Art
Beautiful to behold, this spectacular tiny house cafe is a remarkable specimen of skilled labour and artistic vision. Chantal and Mike are a truly dynamic duo, one with a dream of starting a boutique coffee shop and the other with a zeal for eco-tiny house building. When these unique passions were combined to create Le Bon cafe, a wonderful and rare work of functional art was the result.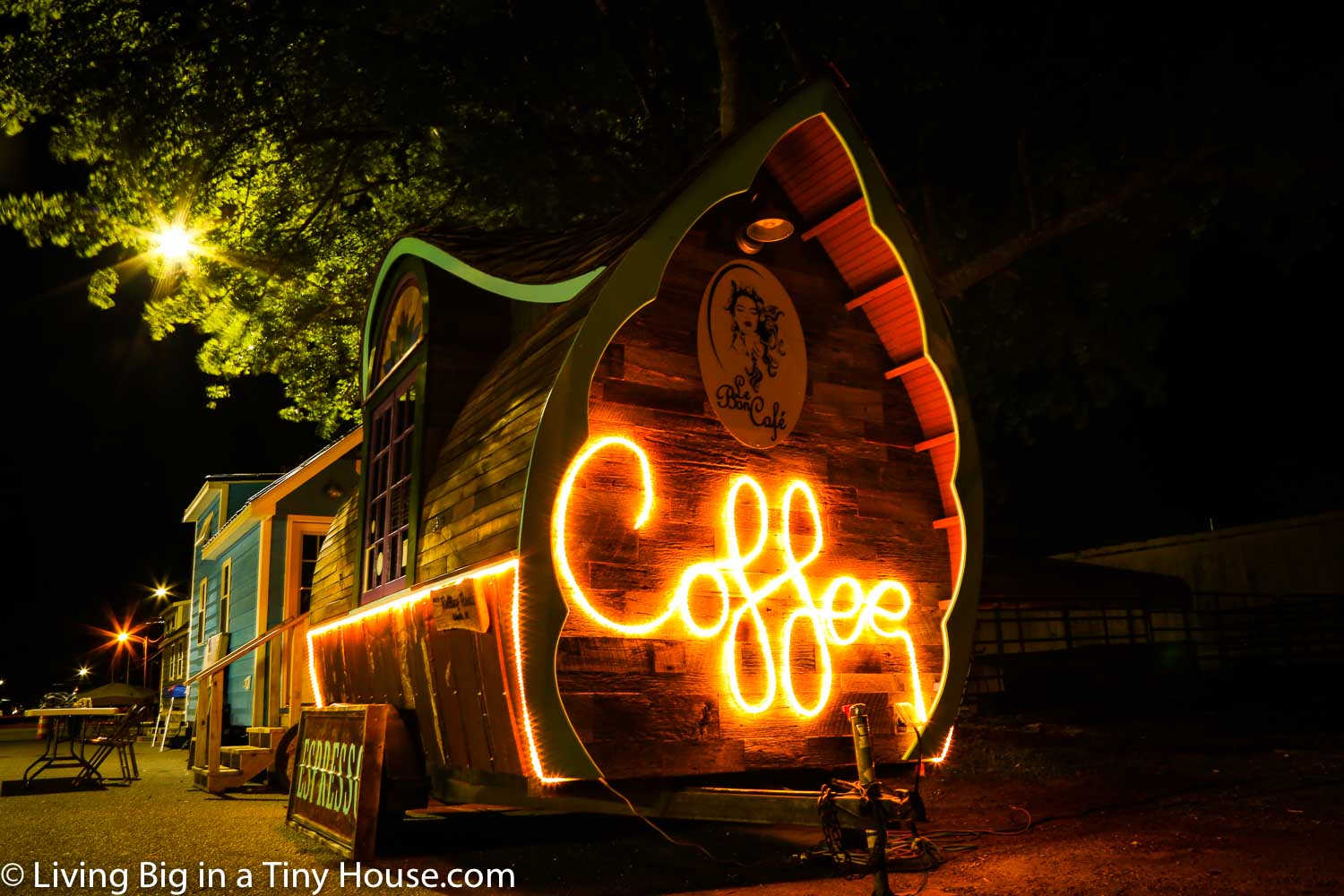 We first met Le Bon Cafe at the Tiny House Street Festival in Pink Hill, North Carolina where they were getting a huge amount of attention. At night, their stunningly crafted cafe lights up and becomes an alluring sight. Later we travelled to their hometown of Asheville, NC to find out more about the cafe and it's construction as well as Mike's tiny house company, Rolling Roots.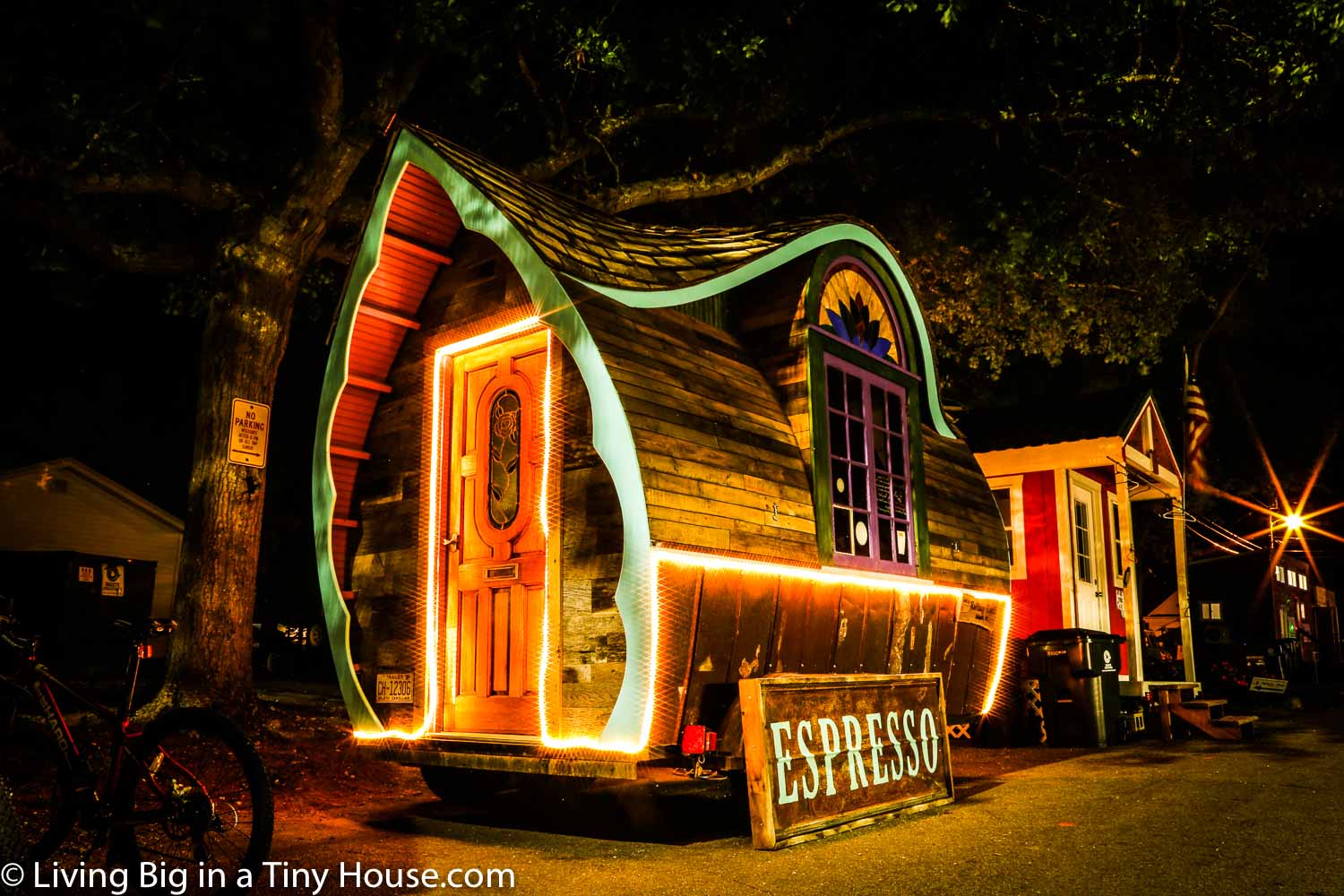 Impressively, the tiny coffee shop was actually created using about 75% recycled materials. The sustainability story of the tiny house is incredibly important to both Chantal and Mike, who are avid environmental activists and who aside from running a cafe and tiny house building company are also behind the Bolivian Amazon Land Trust Alliance. Naturally, all the produce from the cafe is sustainably sourced and organic wherever possible. Le Bon offers discounts on coffee to people who bring their own re-usable cups and the cafe is even towed around using a truck which runs on used vegetable oil.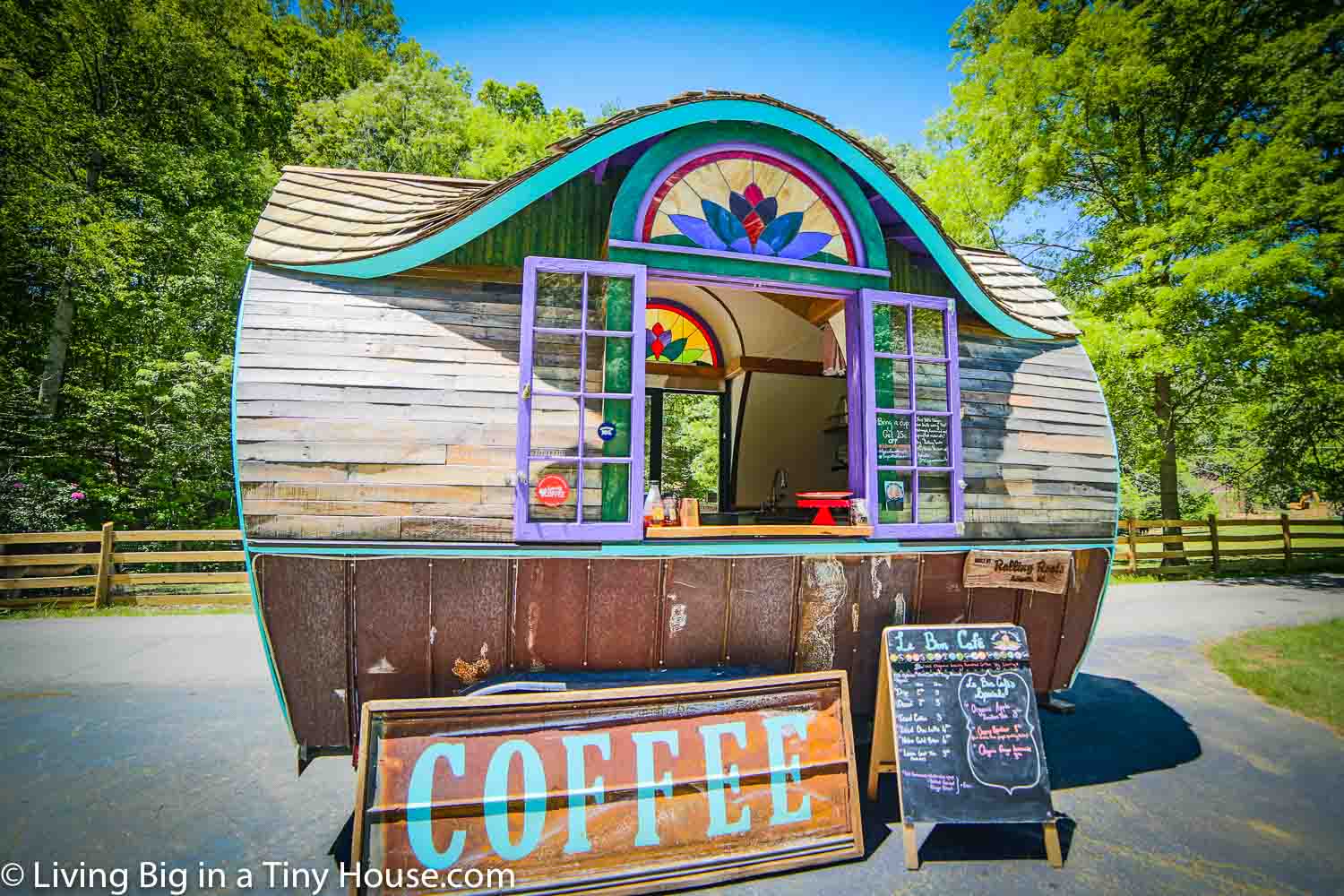 Although the cafe is based in Asheville, it frequently travels to events outside of the area. One of the major benefits to owning a business on wheels is that it can easily be moved to where the people are and Le Bon can always find itself in the heart of the action. There's no question that the design of the shop turns some heads wherever it goes.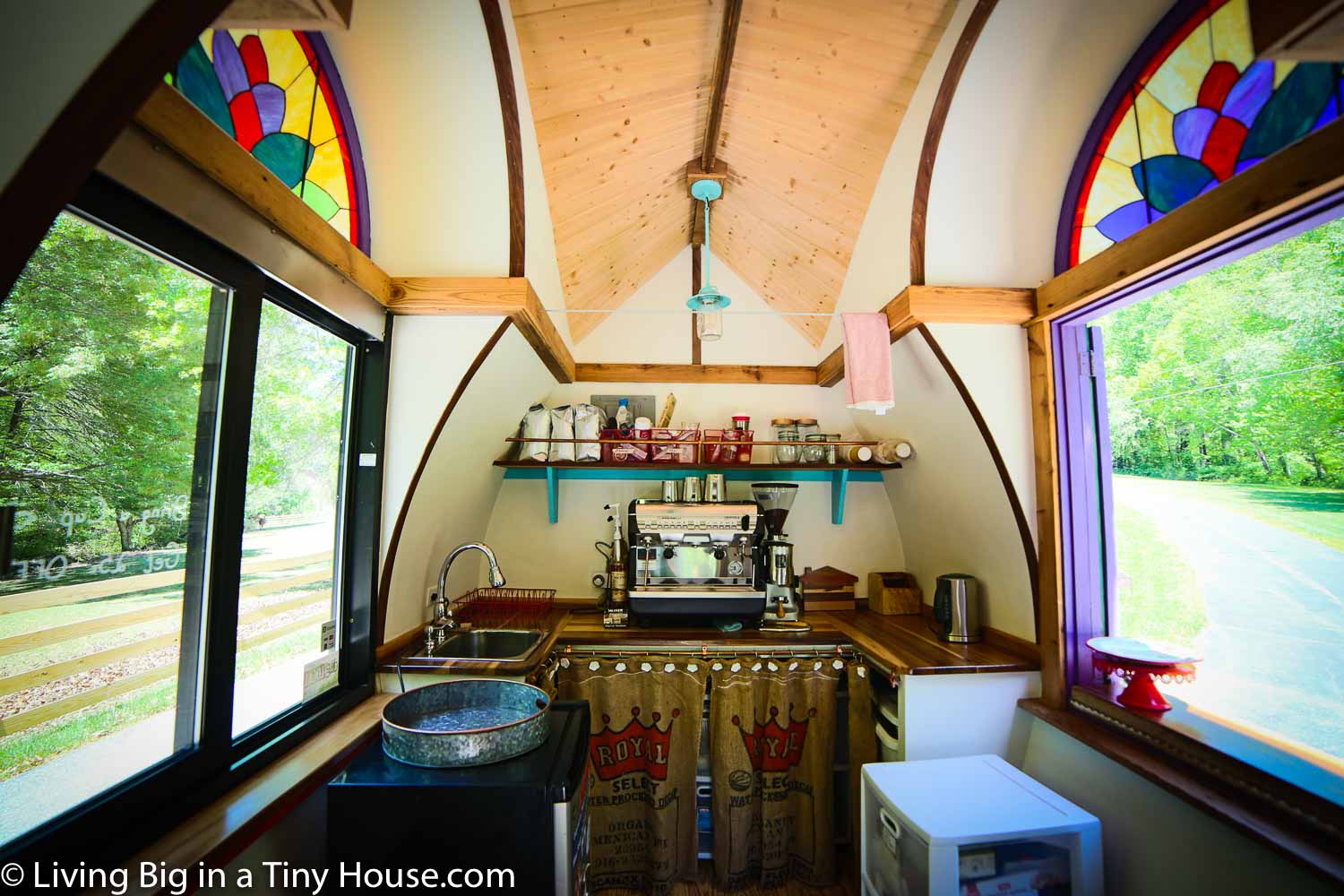 Inside the tiny house is the workings of a fully functional cafe. The layout is well designed to allow for service on both sides of the cafe and fast efficient workflow inside.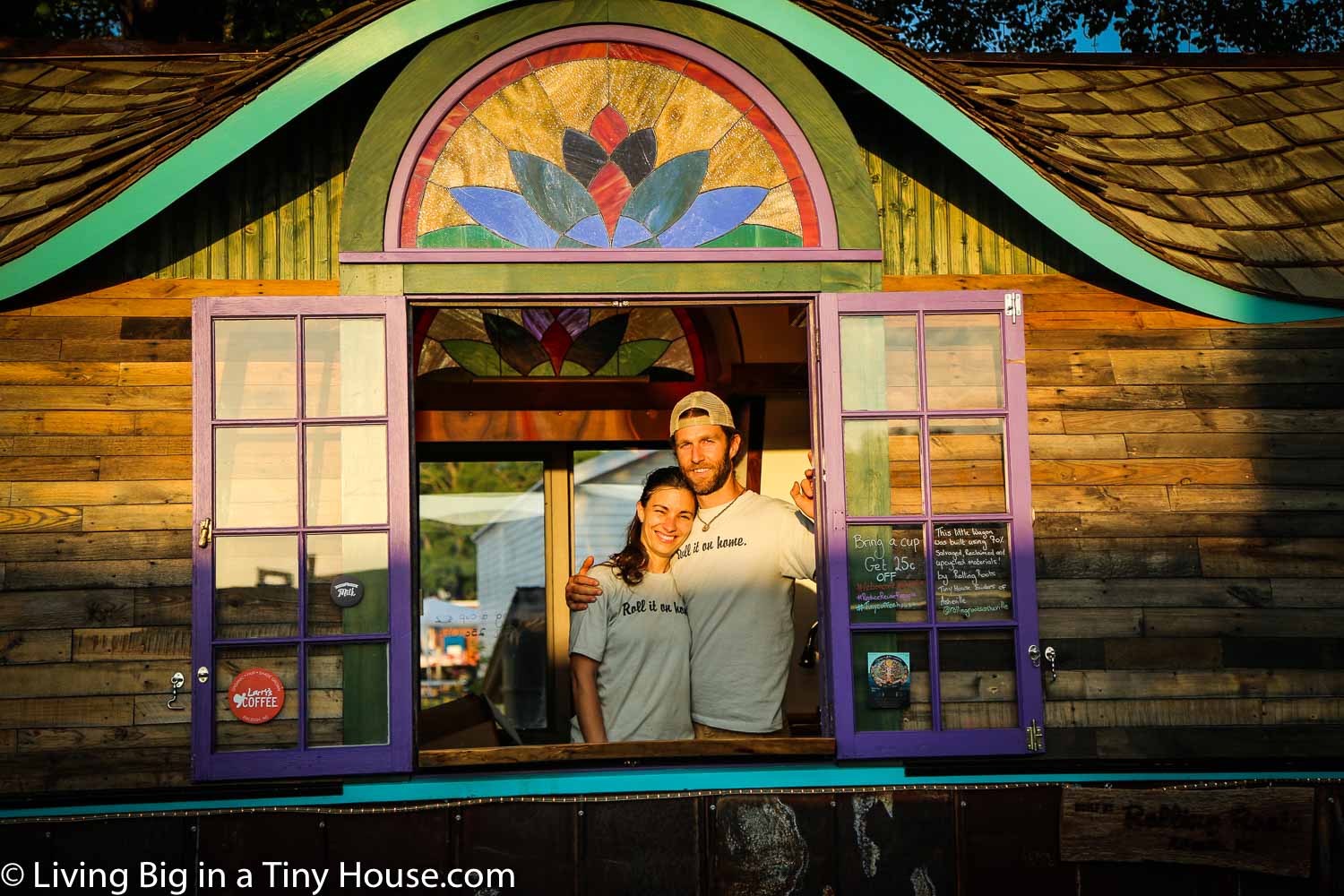 Mike and Chantal are an inspiring couple and together are doing some incredible things in the world, from saving the rain forrest and it's creatures, to building tiny houses and making sure people have a very good cup of coffee.