• Cabin
This Floating Tiny Cabin Is The Ultimate City Escape
When this young family grew tired of the city life, they made their escape to a stunning rural property in Northland, New Zealand. The land they purchased was quite unique and had a beautiful spring-fed dam which they have used to float a stunning tiny house cabin on pontoons.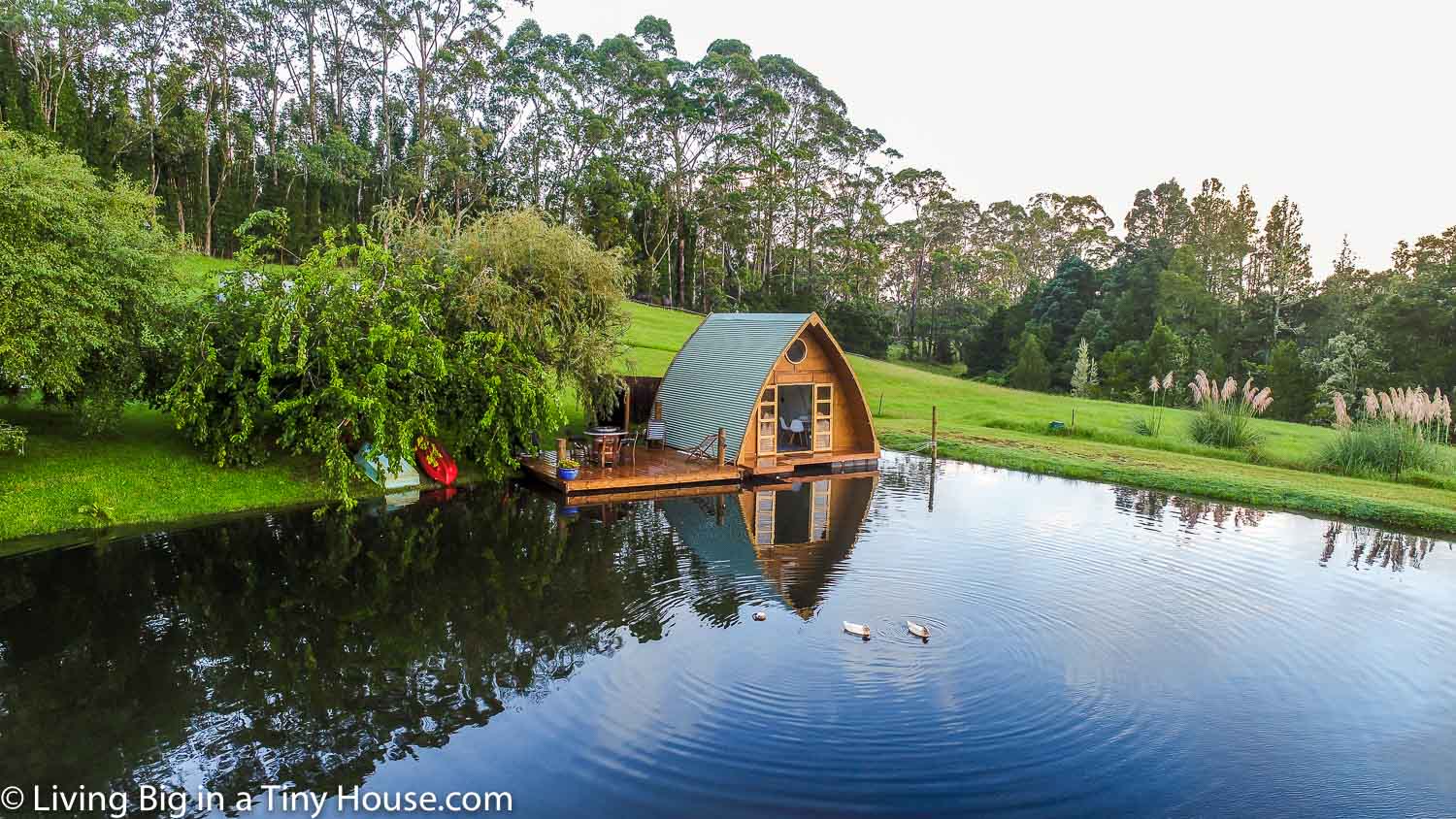 The cabin looks right at home on the artificial lake, which was drained to allow the floating tiny house to be constructed in-situ, and which was then filled up again. The water is pure, fed from a deep underground spring, and is now home to fish as well as some very friendly ducks.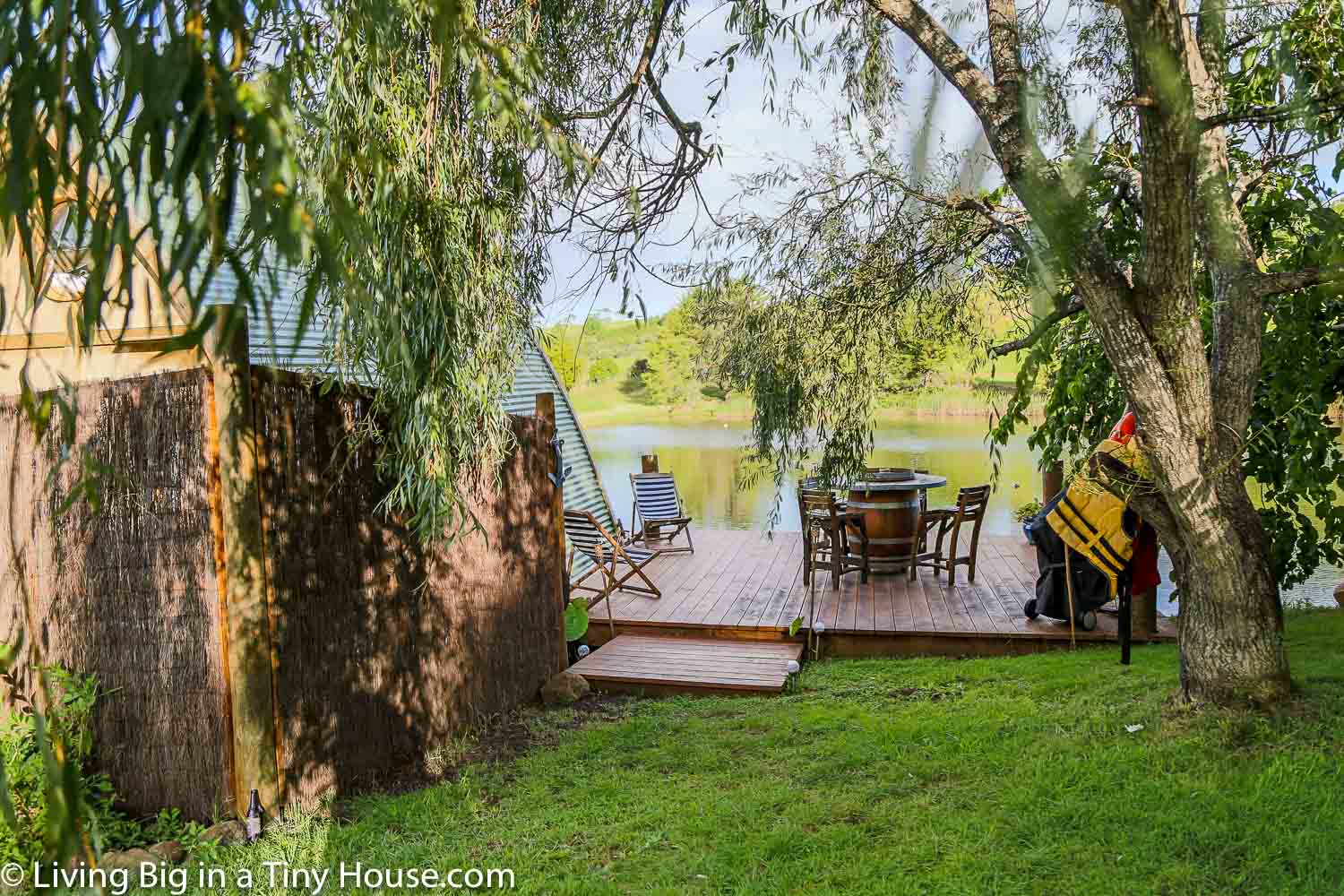 A small deck joins the cabin to the land, which has a lovely entertaining area and provides some additional outdoor living space for the family, as well as their BnB guests. It's also the ideal launching pad for kayaks and a small row boat to enjoy some extra time on the water.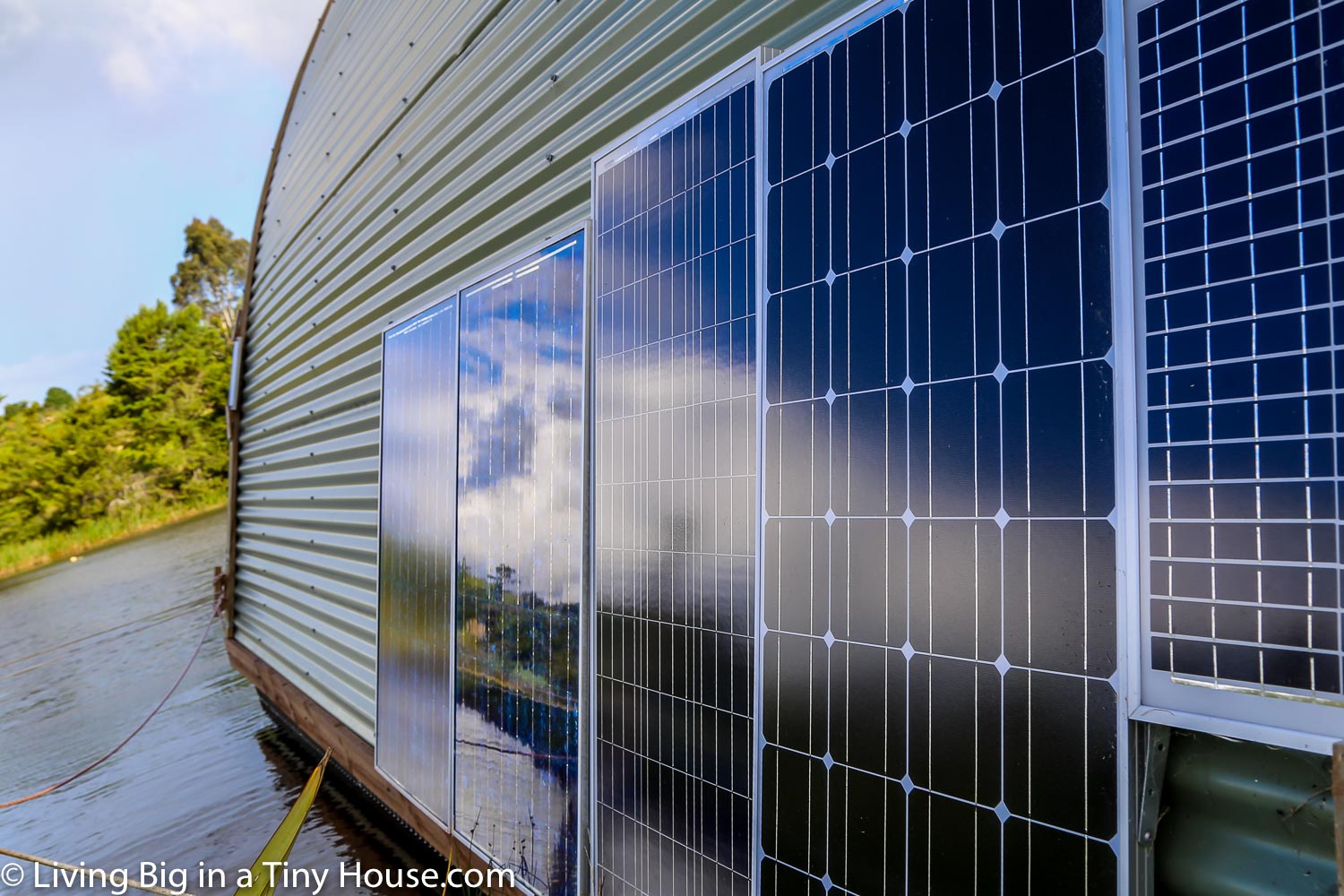 The construction is mostly similar to a cabin which would be constructed on land, but does have some boat features such as a bilge pump which transfers the grey water from the home onto a dispersion field on the land which helps to irrigate crops. There's a solar set-up which powers the home allowing it to be completely off the grid.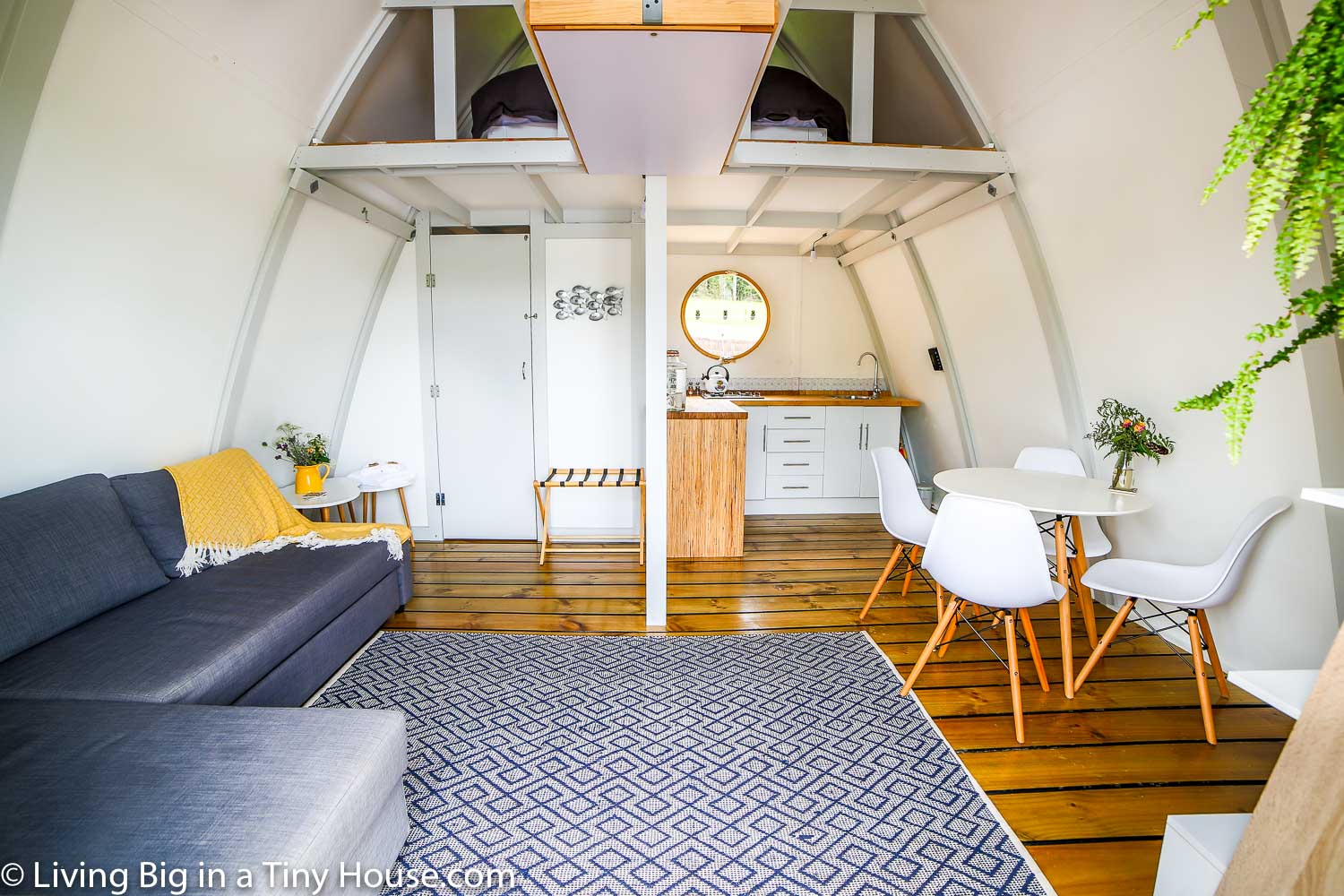 Inside, the home is absolutely charming, with a lovely dining area, functional kitchen, bathroom and lounge area. Upstairs is a full sleeping loft. When inside the home, it would be hard to believe it was actually a boat, where it not for the soothing rocking caused by the soft movement of the water below.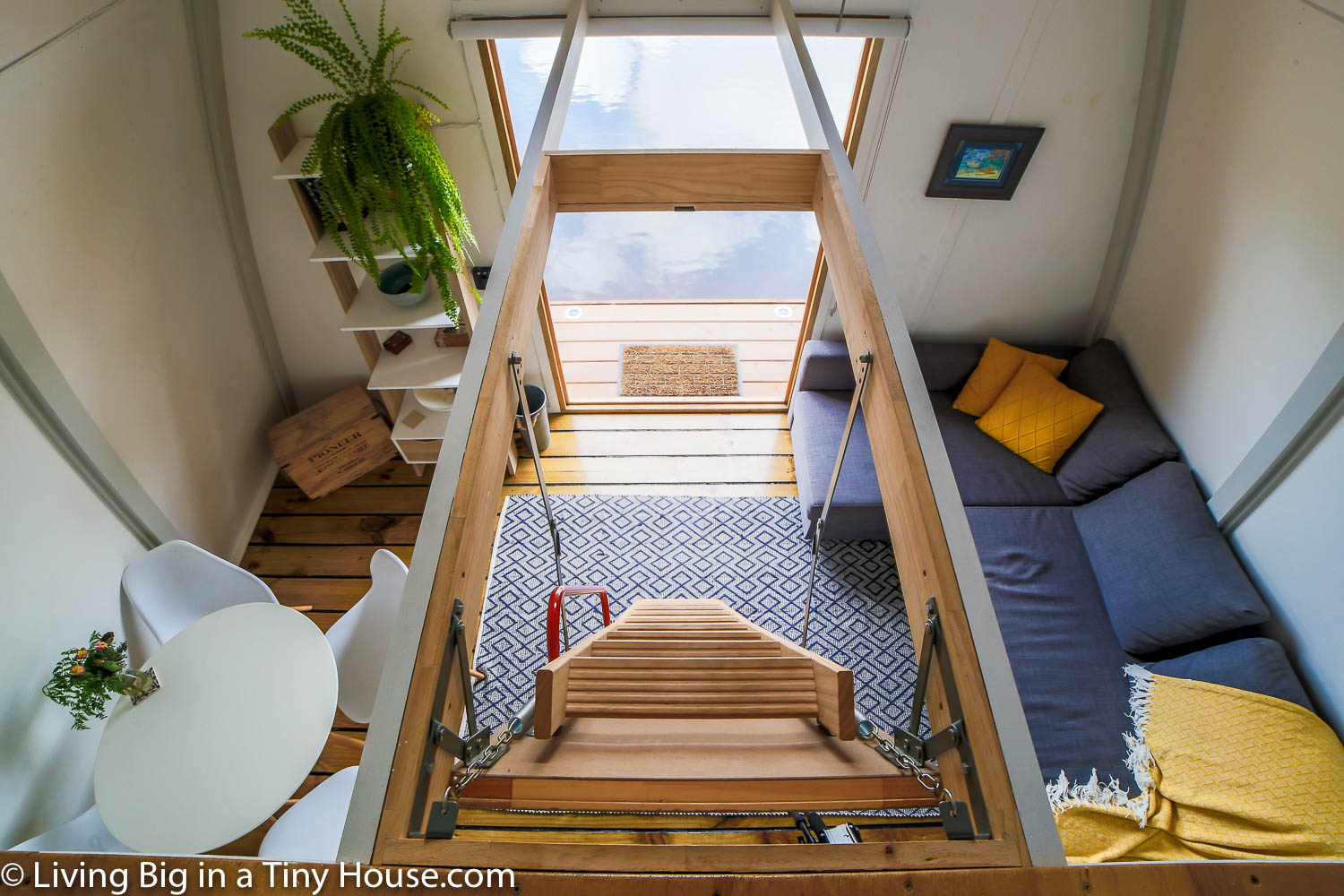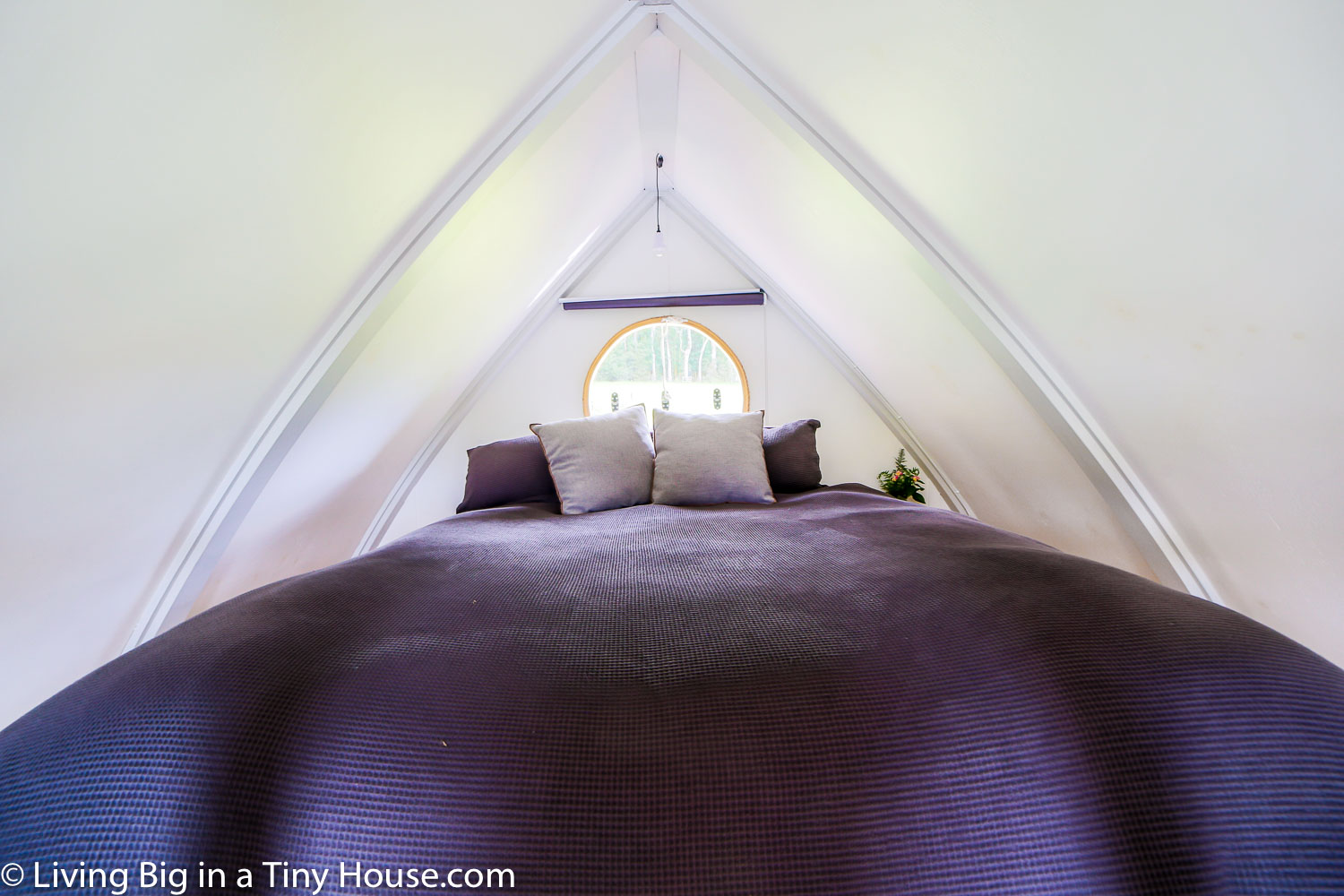 A fold-down ladder is cleverly situated up high to keep it out of the way during the day, but provide simple access to the sleeping loft when required. The loft is spacious with a queen-sized bed and a glimpse of the water.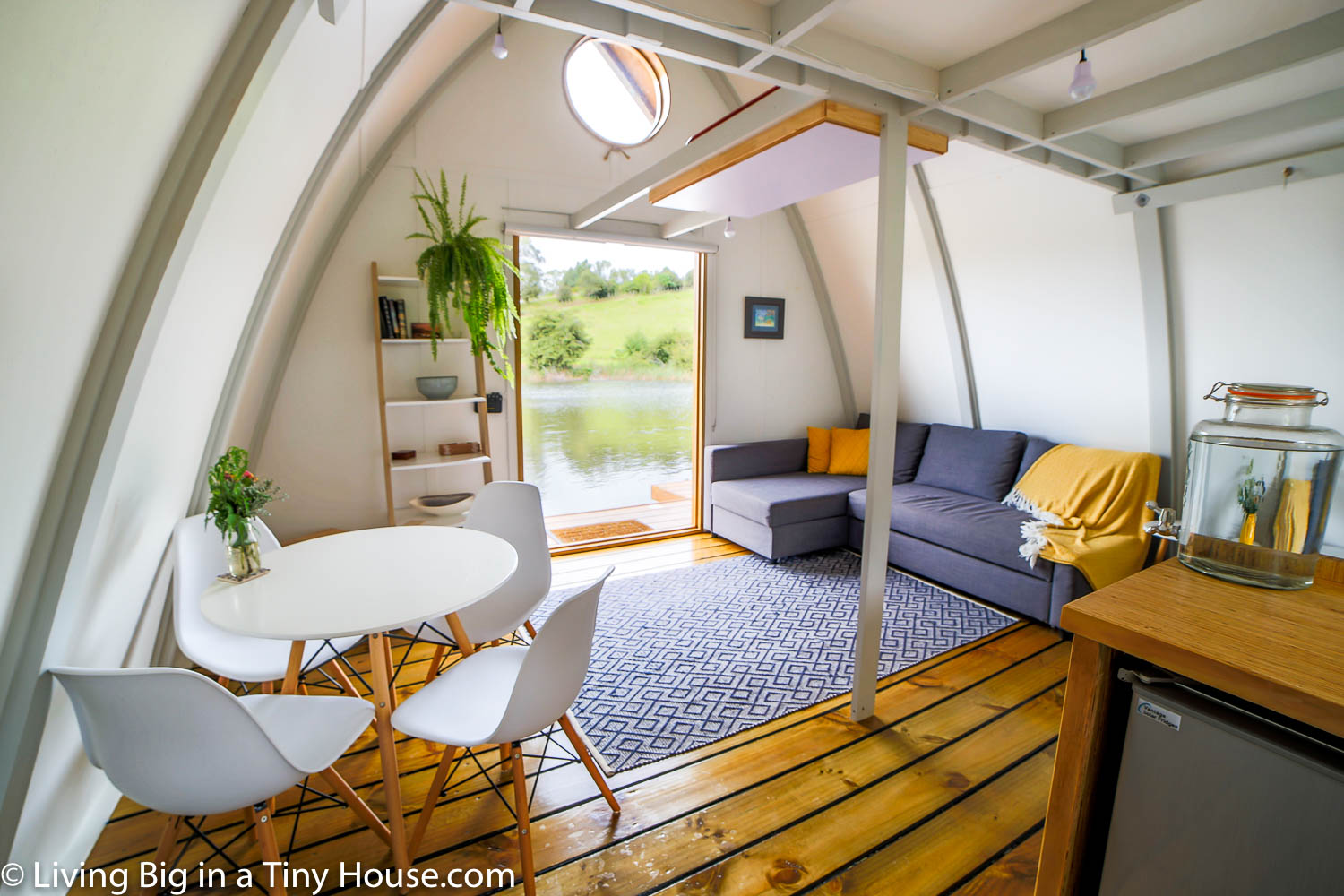 And of course the views are nothing short of spectacular, with the water literally right on your doorstep you're consistently reminded of this cabins unique construction and incredible location. With the water so close, it's easy to feel the pressures of the world completely wash off you and the longer you spend in this floating cabin sanctuary, the further away the rest of the world feels.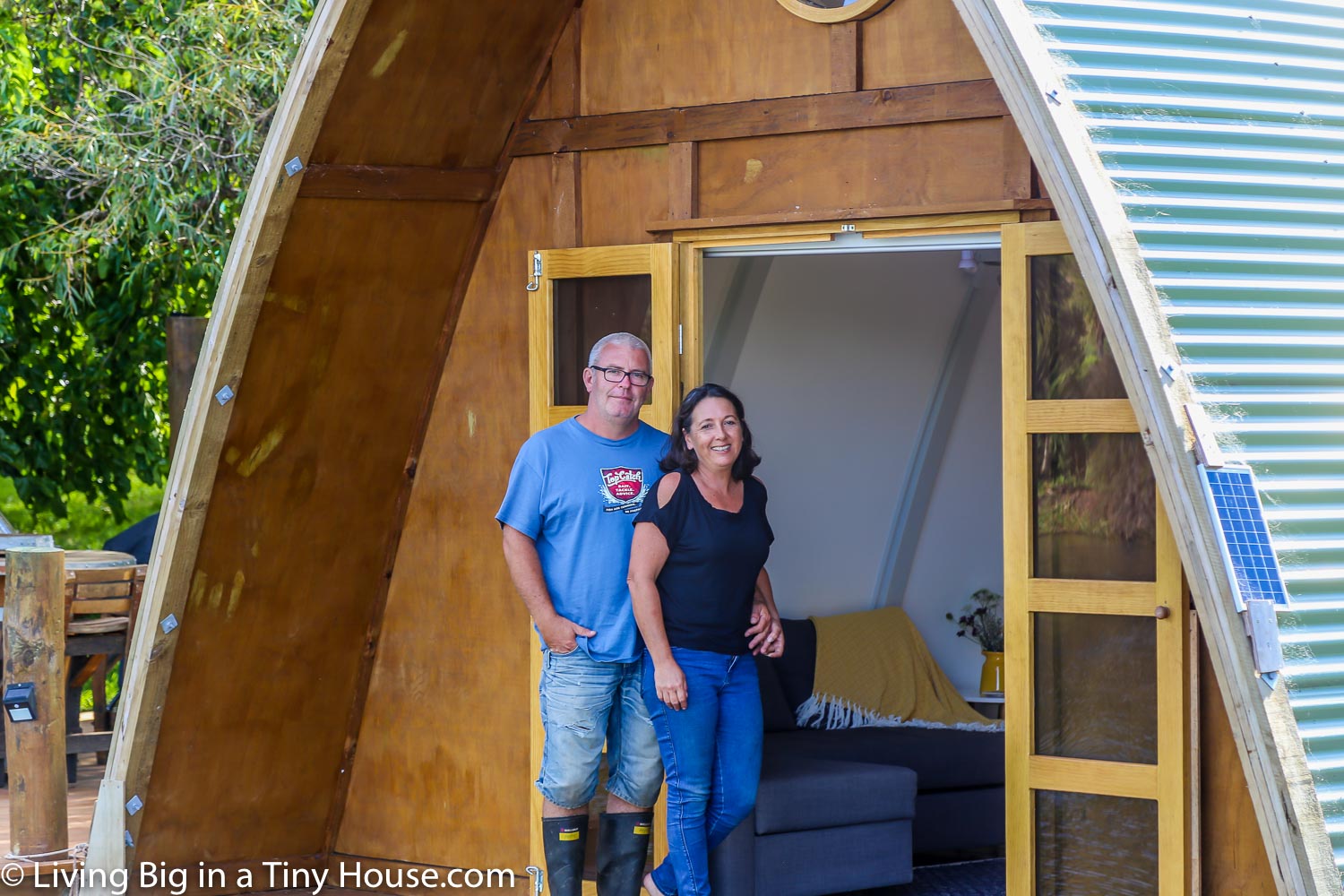 Owners Chris and Careena wanted to escape the city and begin a new life for their family. Still at the very beginning of their journey in transforming the land, this tiny house / floating cabin has become a pivotal cornerstone of their journey and sets the bar for the rest of their properties development. If you're interested in staying in this unique place, you can visit their website here. Be sure to watch the full video tour above to see all the details of this unique and beautiful home.