• Tiny House
Family of 5's Modern Tiny House Packed With Clever Design Ideas
When most of us think about tiny houses, we imagine them being ideal for couples or those living on their own, perhaps those with only one child at a stretch. It's hard to think how a tiny house could work to accomodate a large family, especially one with three children! In this weeks episode, we explore the stunning home of Francois and Sarah-Lee, who share their 21 m2 (or 226 ft2) tiny house together with their three children, Poppy (8), LouLou (5) and Francis (3).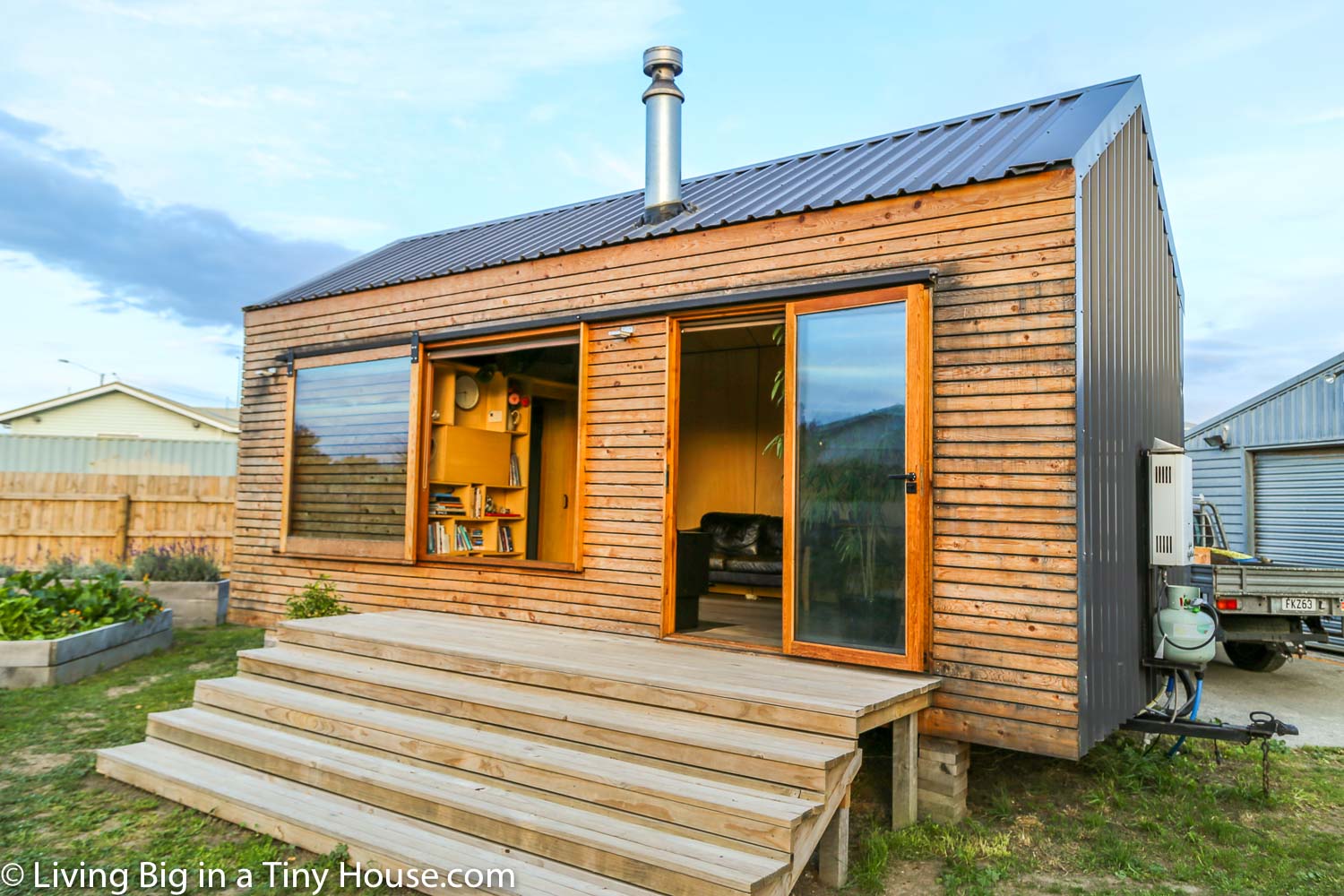 The home is beautifully designed and built. Francois and Sarah-Lee have always had a fascination for small space design and that passion is evident in this home's well thought out design. Francois is a cabinet maker by trade, who has also expanded his business, Le Workshop, into building tiny houses.
What's really interesting about this tiny house's design, is that the solution to making it more family friendly seems to come, not from adding more, but instead keeping the house incredibly minimal, allowing for a large, open and therefore versatile space to be one of the home's main features. With bedrooms and the bathroom at one end, as well as a kitchen with dining table at the other, the centre of the home has been left as a large open room, creating a great amount of liveable, usable space.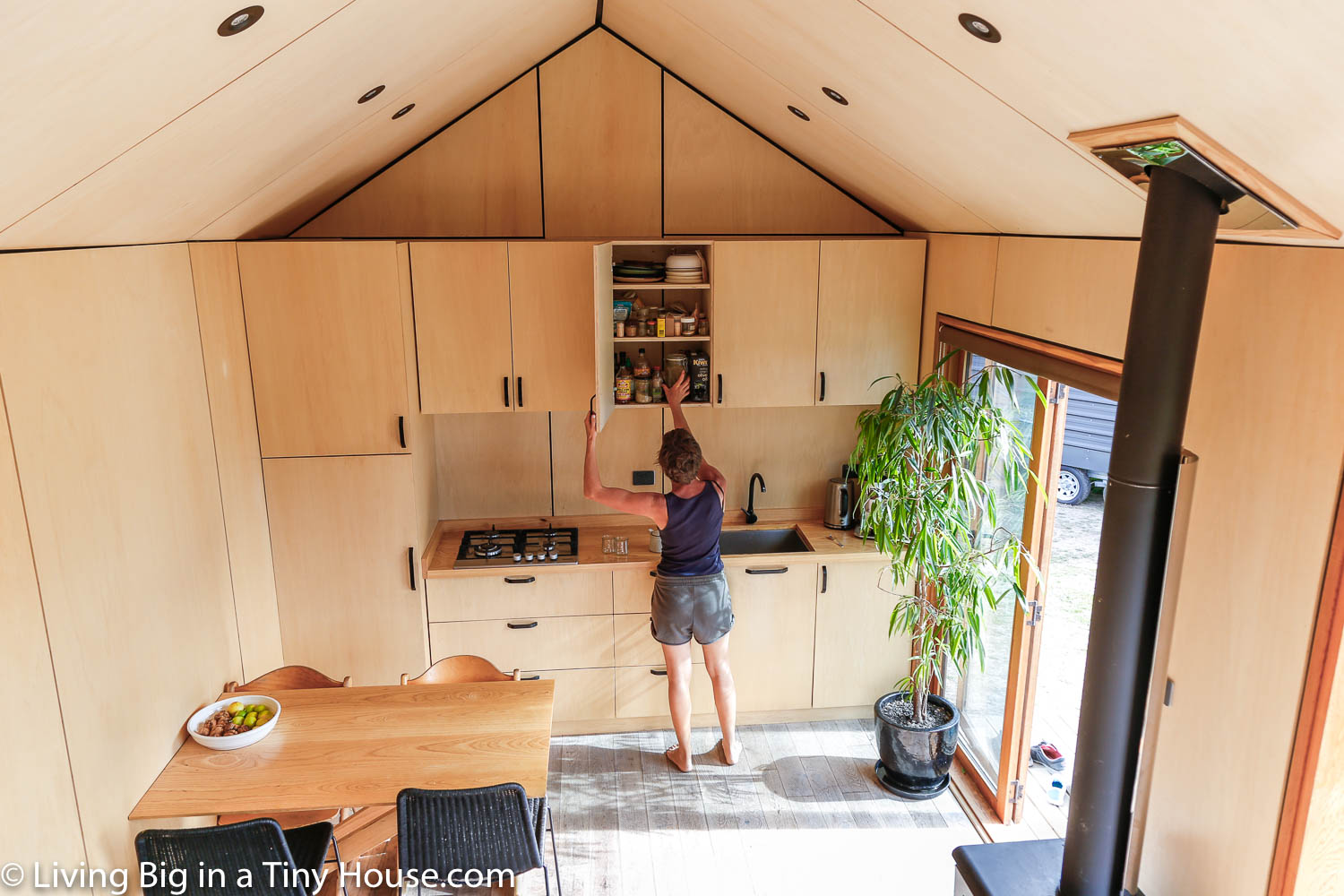 Francois' skill as a cabinet maker have come into play in making this home work, not only from a practical sense but also in the way that the space looks and feels. It's sleek, modern design helps to make the tiny house to feel incredibly spacious. Use of homogeneous materials in the home means the eye can easily pass from the walls to the cabinetry without anything visually breaking up the patterns and allowing the home to visually appear larger than it really is – a great little trick!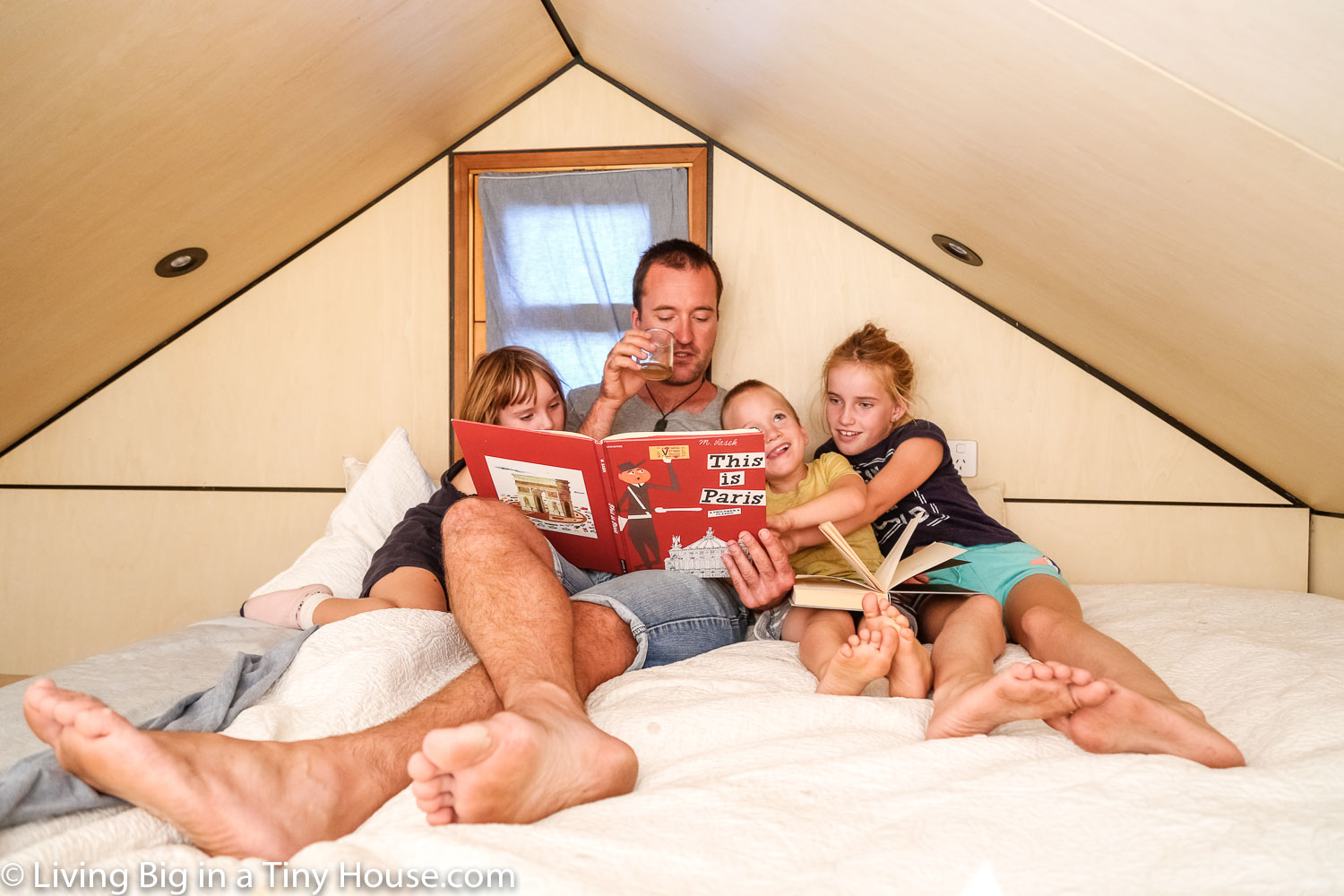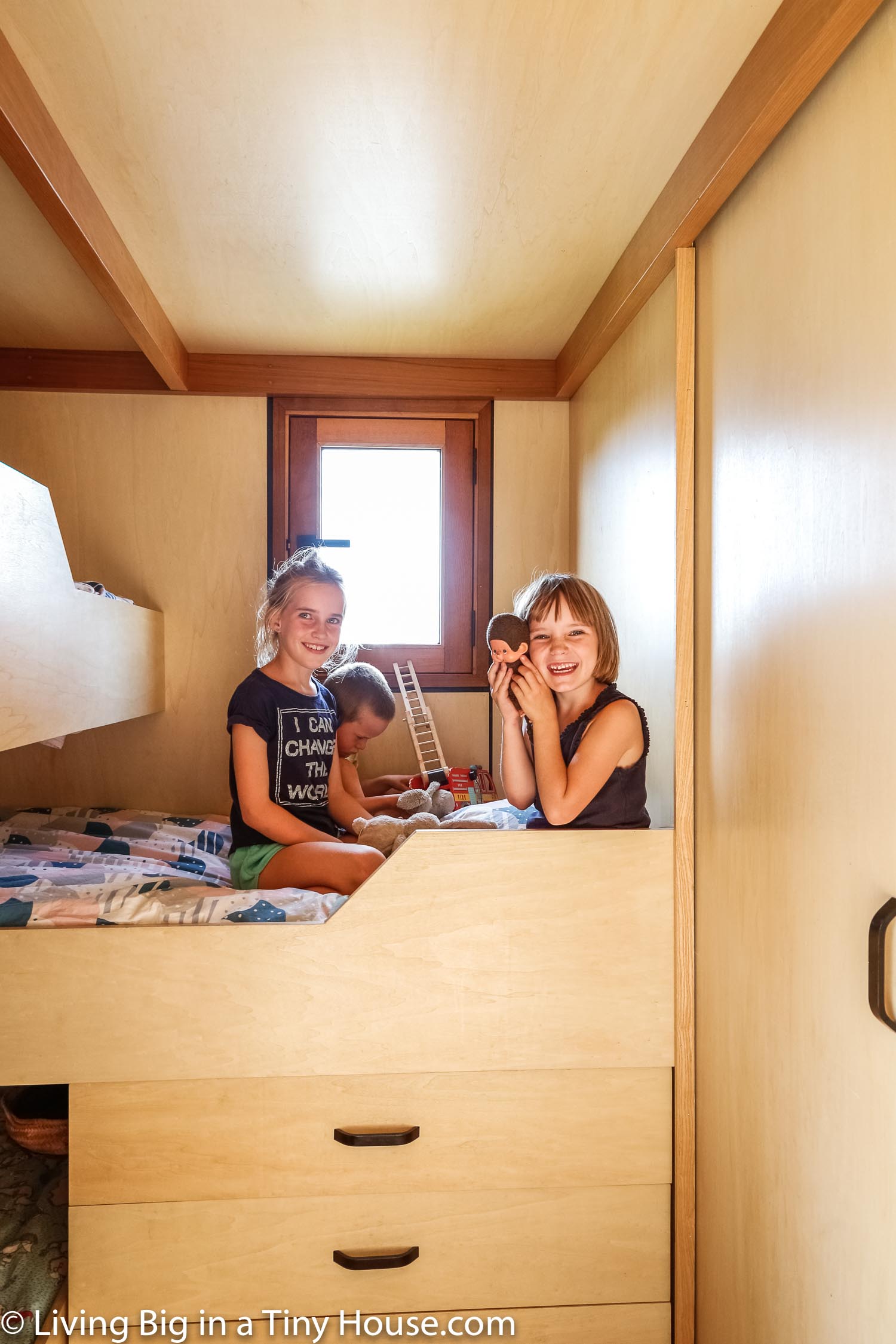 Francois and Sarah-Lee enjoy a large sleeping loft, but the real design wizardry comes into play with the kids room, where the three children each have their own cleverly stacked bunk bed, giving not only a comfortable space to sleep, but also storage and a little private space. Amazingly, this 4 square meter (43 square ft) room has been functionally designed to comfortably sleep all three kids. Impressive!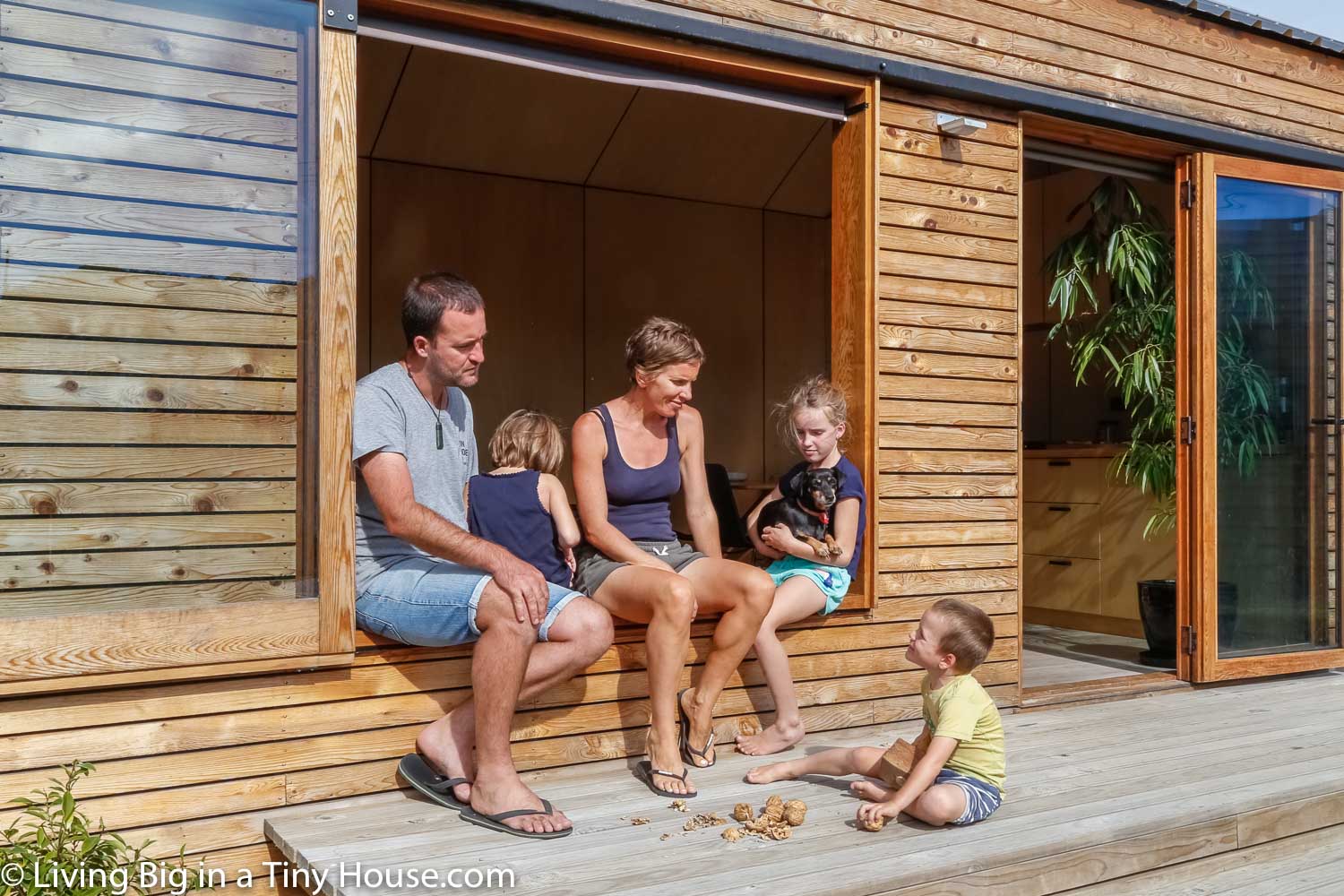 The home's design allows for indoor / outdoor living. A large sliding window as well as a double door open out onto the deck and completely open the home up to the garden.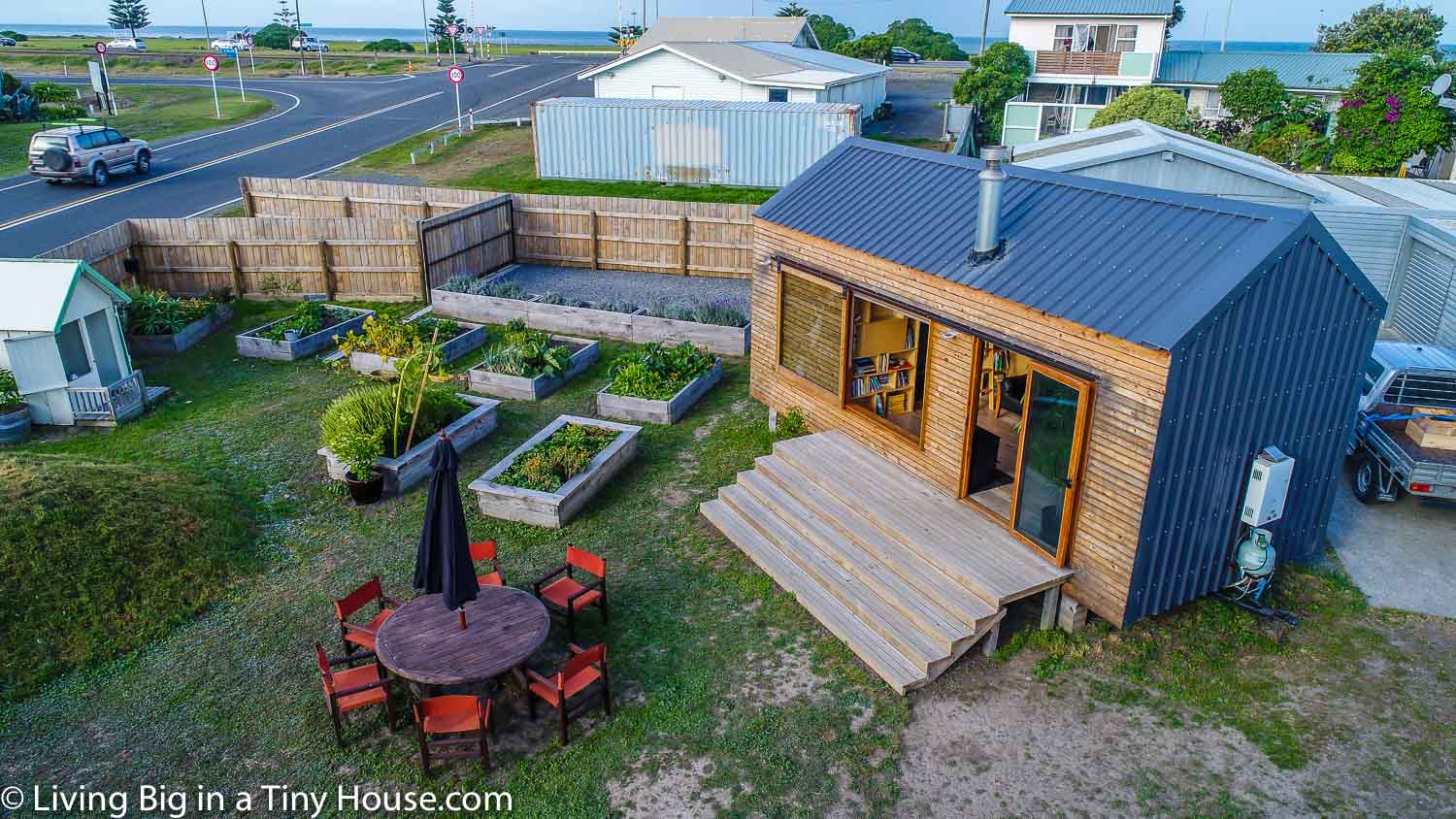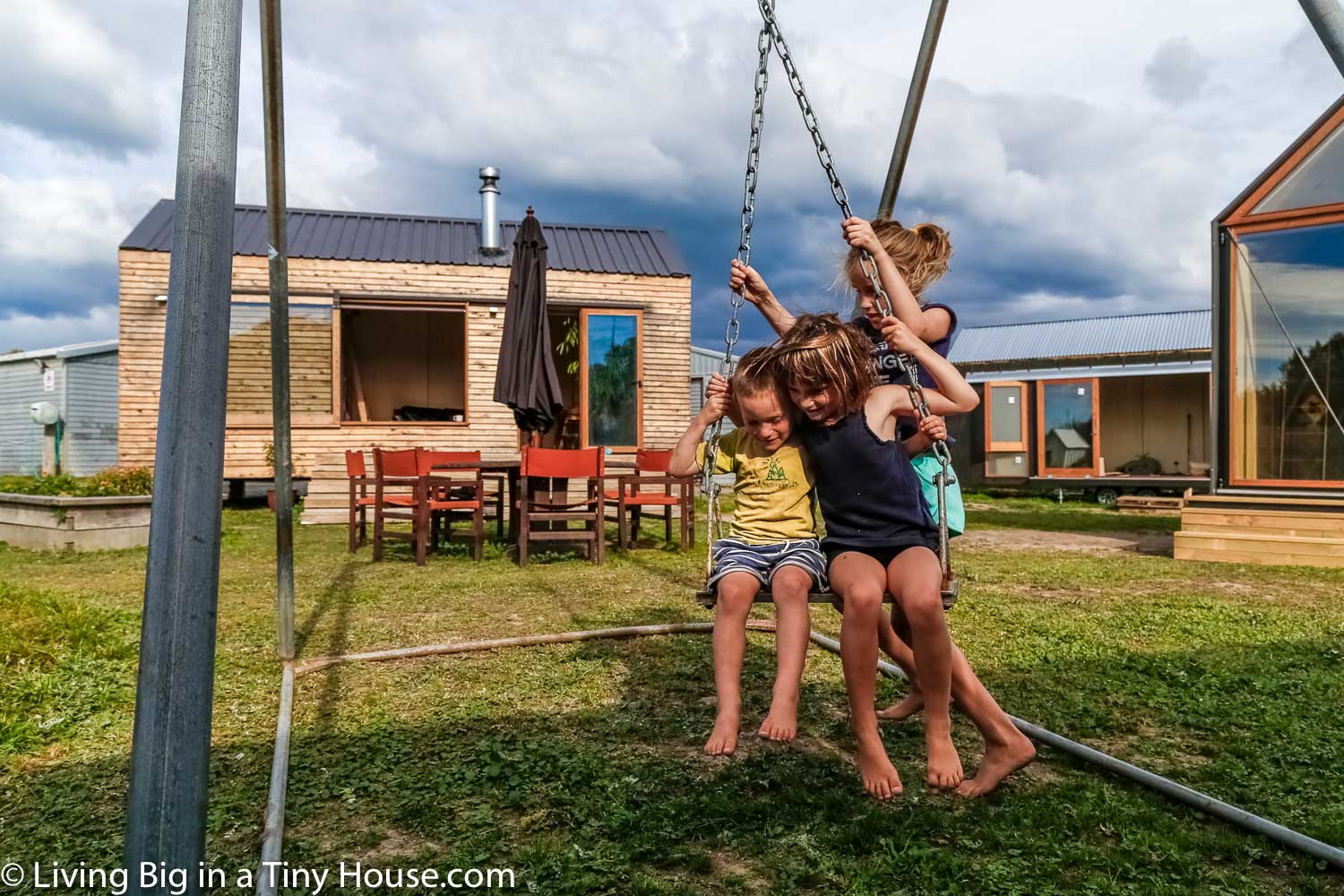 The tiny house has been parked on the same section as Francois' workshop, helping to provide some additional storage as well as a play are for the kids. The family can also take advantage of the large gardens and the great Hawkes Bay weather means that most days are good for playing outside.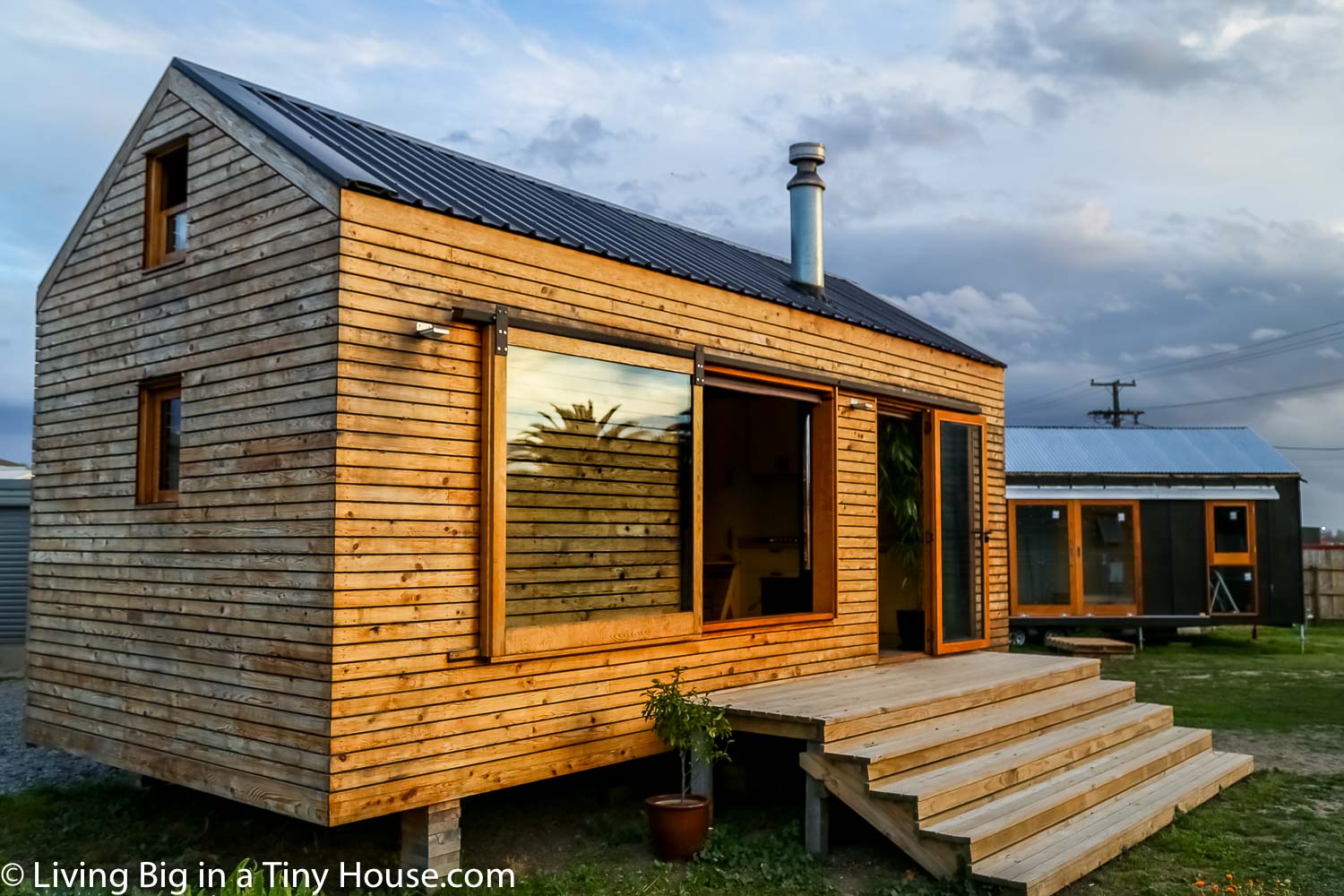 Time together is incredibly important for this family, and living in a tiny house gives them that in abundance. The reduced cost and debt free living is obviously a huge advantage but it's about more than that. This is a home which encourages togetherness, where life and all that goes with it can be experienced as a family unit. Francois and Sarah-Lee recognise that as their kids grow older, their needs will change and so this is by no means a forever family home, yet the lessons learned here will certainly influence the design of their next one. Be sure to watch the full video tour above for more information on this stunning tiny house!